Food goods are often wrapped, packaged, or stored using kraft butcher paper. You'll see it at the delis, grocery stores, and various takeout restaurants; it's been used since the dawn of time! It's typically thicker than standard food-safe paper to prevent leakage and keep unwanted contaminants away from the food inside.
A robust and long-lasting paper, it's designed to withstand moisture and other factors, which makes the list of its possible uses nearly endless.
Butcher paper is well-known for its use in the food industry, but it can also be useful when packaging and shipping sensitive products like flowers, plants, and presents. In fact, this product is becoming more and more common in the packing and shipping industry as vendors get more creative.
Read on to discover the many ways you can use a sustainable, versatile material like butcher paper, both commercially and personally.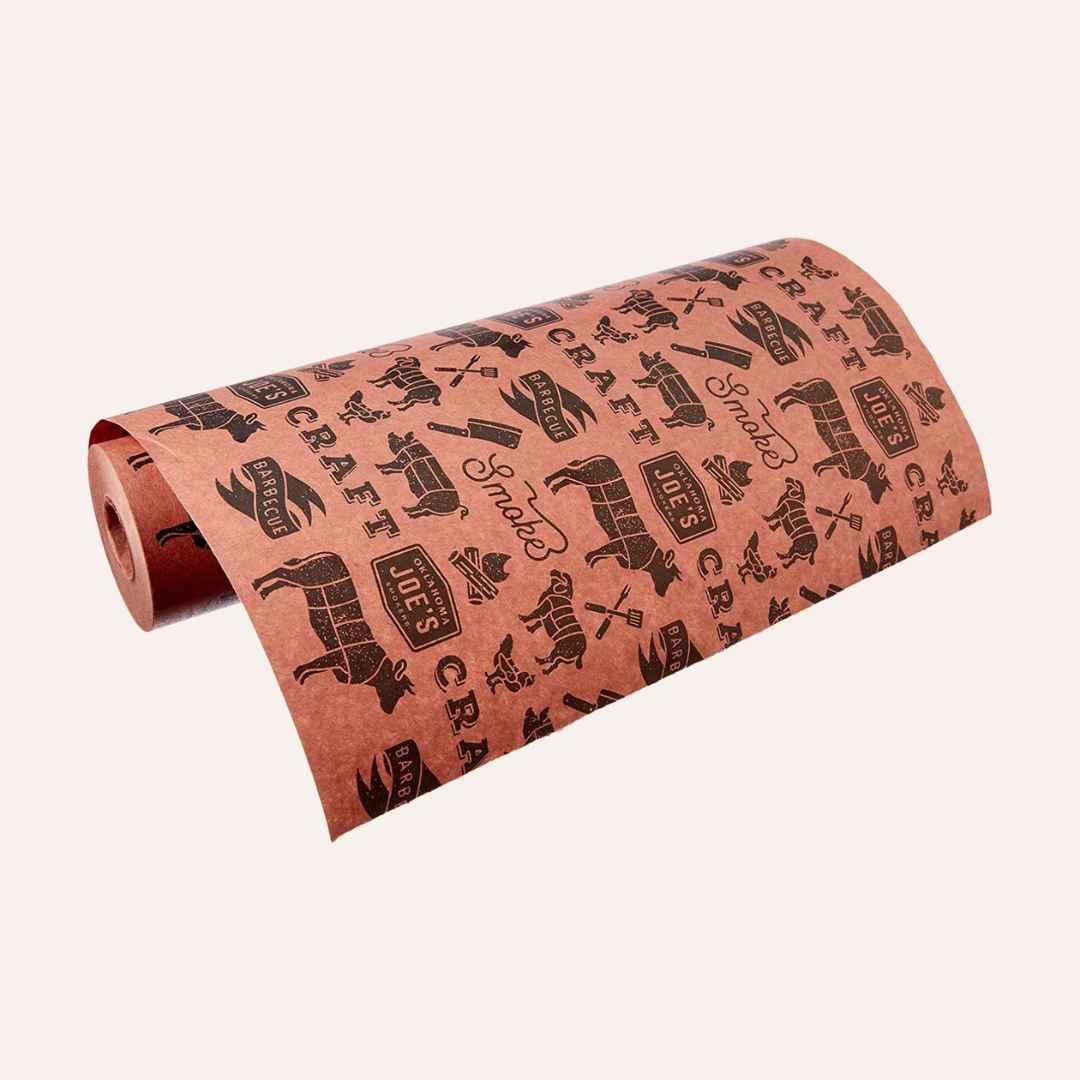 Overview of Uses
It's possible to use butcher paper in many ways thanks to its versatility. Use this sustainable and environmentally friendly product at your office or home, or make it your go-to choice for ensuring any moisture or grease-sensitive products make it to your customers in the best possible condition.
Outside of commercial applications, butcher paper can even be used for crafts and creative projects.  Frequently used to wrap and package food items like fish, chicken, and pork, it's easy to work with and often comes in large quantities. If you're using it as part of your small business operations, it's easy to repurpose any surplus to ensure there's no need to dispose of it.

Wrapping and Packaging
Meat, poultry, and fish are frequently wrapped and packaged using butcher paper rolls. Food is better kept fresh and shielded from pollutants like bacteria by this method. It's also used to package and wrap various things, including gifts, flowers, and plants. It's frequently used as an alternative to conventional plastic wrap because it's a lightweight paper that is simple to store.
While butcher paper is sturdy and can be used to ship products, there are limits to what it can do for the items you want to ship. It's best employed as a material to preserve temperature or moisture-sensitive products, and less effective as a padding material.

2. Food Preparation
In the process of preparing food, a butcher paper roll is also a common sight. It can be used to cover food while it cooks, wrap items, and line baking sheets. Ideal for commercial settings, it still functions perfectly at home, just like a larger size of your parchment paper roll. Since it's more environmentally friendly and breathable than plastic wrap, butcher paper rolls are often used as a substitute for this common kitchen item.
In commercial settings - especially deli counters - covering counters and work surfaces with butcher paper is a great way to keep them tidy.
3. For the BBQ and Smoker
A common way to use butcher paper is to wrap brisket with it and cook it on the BBQ. Some types - such as peach-treated butcher paper for smoking - are better for this as they allow smoke to permeate while adding a light touch of extra fragrance.
There are different smoking methods for different kinds of meats - depending on if you have a BBQ or a smoker at your disposal - but generally, the paper is porous and allows for more smoke to pass through to achieve the smoky fragrance.

4. Crafts and Art Projects
Butcher paper is sustainable in more ways than one. While many kinds are circular - made from recycled materials and able to be recycled after use - it can also be reused as a craft material. From papier-mâché and other paper crafts to paper for painting and drawing, the unwaxed paper won't repel glue, paint, or ink too heavily. It's also widely used in cardmaking and scrapbooking, as it's a sturdy paper that comes close to substituting cardstock.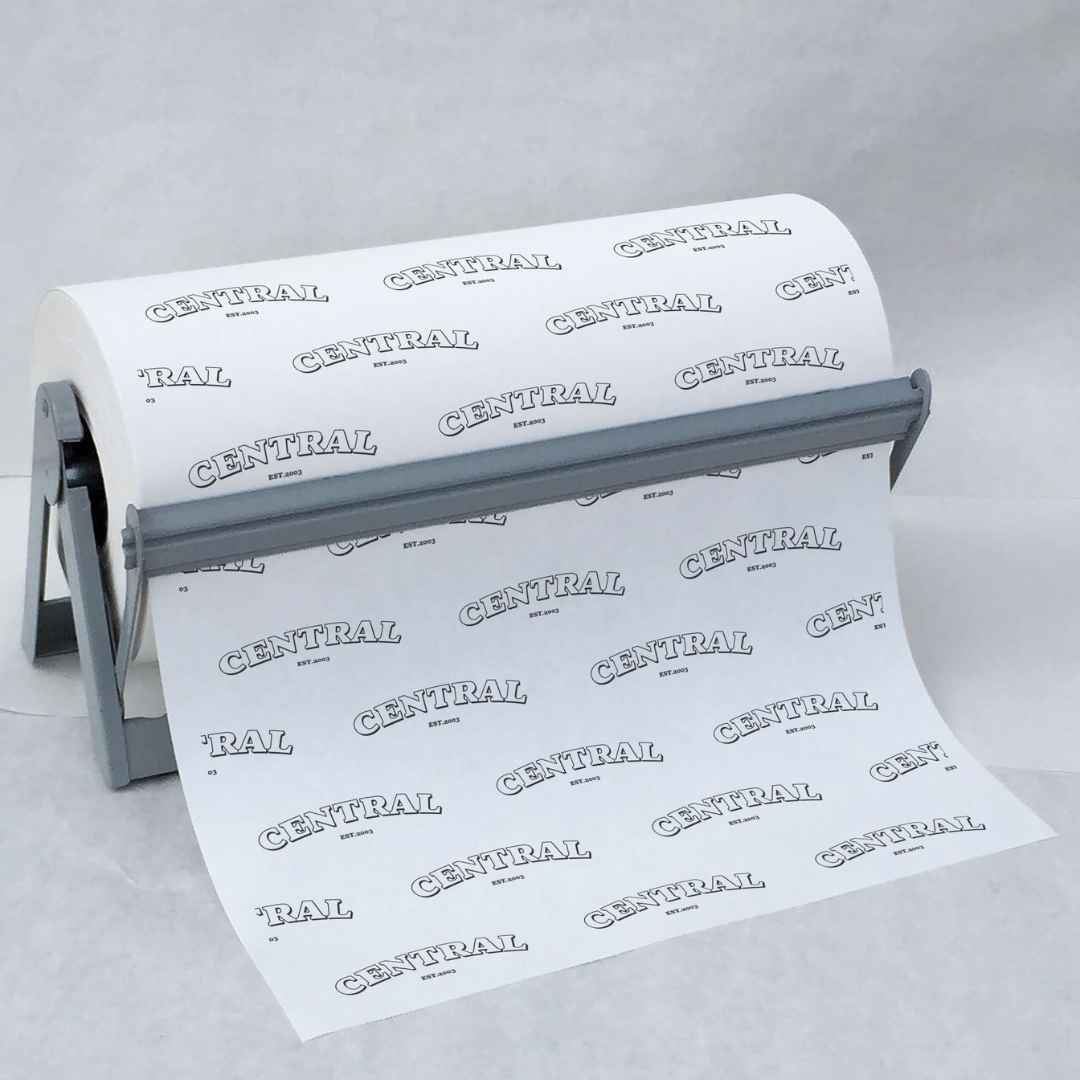 Benefits of Butcher Paper
For both personal and commercial applications, there are a variety of benefits to having a roll of butcher paper in your arsenal.
Durability
Butcher paper is a durable product that is designed to withstand extended contact with moisture and other elements. It's also resistant to tears and punctures, making it ideal for wrapping and packaging.
Versatility
As everything we've reviewed in this article demonstrates, it can be used for a number of art and craft projects, to wrap and package food, to line baking sheets, to cover food while it cooks, and more. Due to its disposable nature and ease of cleanup, it's also frequently used at delis.
Affordability
Butcher paper is a reasonably priced and generally accessible commodity. Since it's typically sold in huge rolls, you can buy enough for your requirements without going over budget. Due to its recycled content and biodegradability, it's also circular and lessens the environmental impact of its use.
Important to Know the Limitations
While this is an excellent material, as with anything, it's important to understand its limits. Since butcher paper is not as sturdy as cardboard, it's not recommended for demanding tasks like shipping heavy objects. Additionally, because it's not as smooth as other types of paper, it can also be challenging to write on, but if you have a sharpie or print stickers, this is an ideal way to label butcher paper.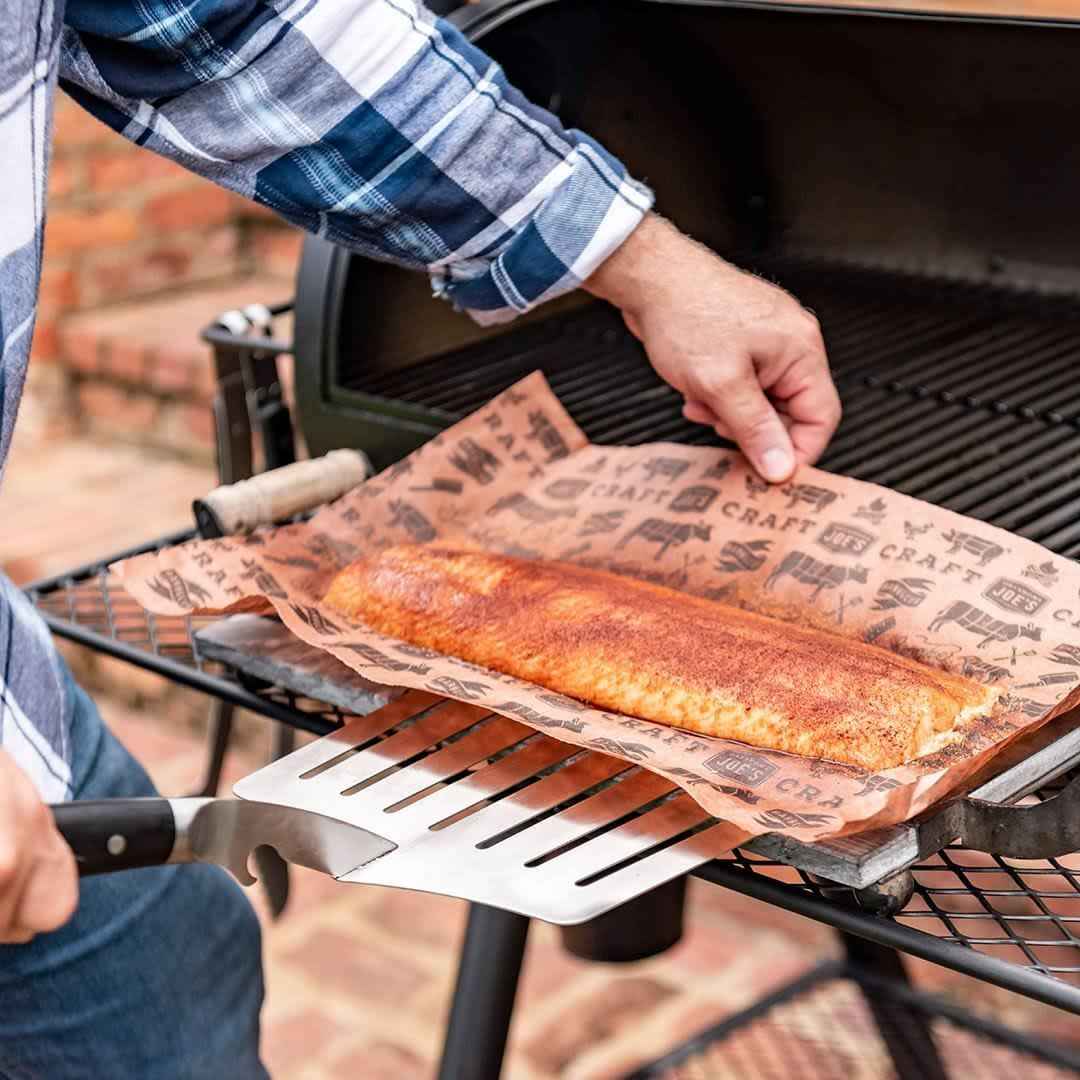 Conclusion
Affordable and functional, butcher paper can be used for a range of tasks. It's a widely available, environmentally beneficial, and biodegradable product sure to add value to your packaging repertoire.
At noissue, you can get custom butcher paper rolls that are FDA-compliant, so they are ideal for curbside recycling. Browse your options in the noissue range, and check out our personalized branding options to elevate your brand's presence every step of the way.