Choosing the right protective packaging for your business is incredibly important. You want to make sure that your boxes reach the right customer without damage, which is why you should be using the best material possible for tamper-resistant packaging.
Types of Mailers Available

Mailers can be used for various purposes: promotional, informational, or transactional.
Promotional Mailers

Promotional mailers are used to introduce a new product or service or to promote an existing one with tamper-proof packaging. For example, if you're opening a new restaurant and want people to come in and try it out, then you would use a promotional mailer to let them know about the grand opening specials on offer during those days.
Informational Mailers

Informational mailers are used when you have something important or helpful to share with your customers but don't necessarily want them to take action yet—for example, if your company has undergone some changes in leadership and wants to announce this internally before sharing it publicly with clients and potential customers via a press release or blog post.
Transactional Mailers

Transactional mailers are sent when there's an actual transaction happening between two parties – for instance, when someone purchases something online through your website and needs instructions on how to return it within 30 days without any extra work on their part!
Rigid Mailers Are An Ideal Mailer Option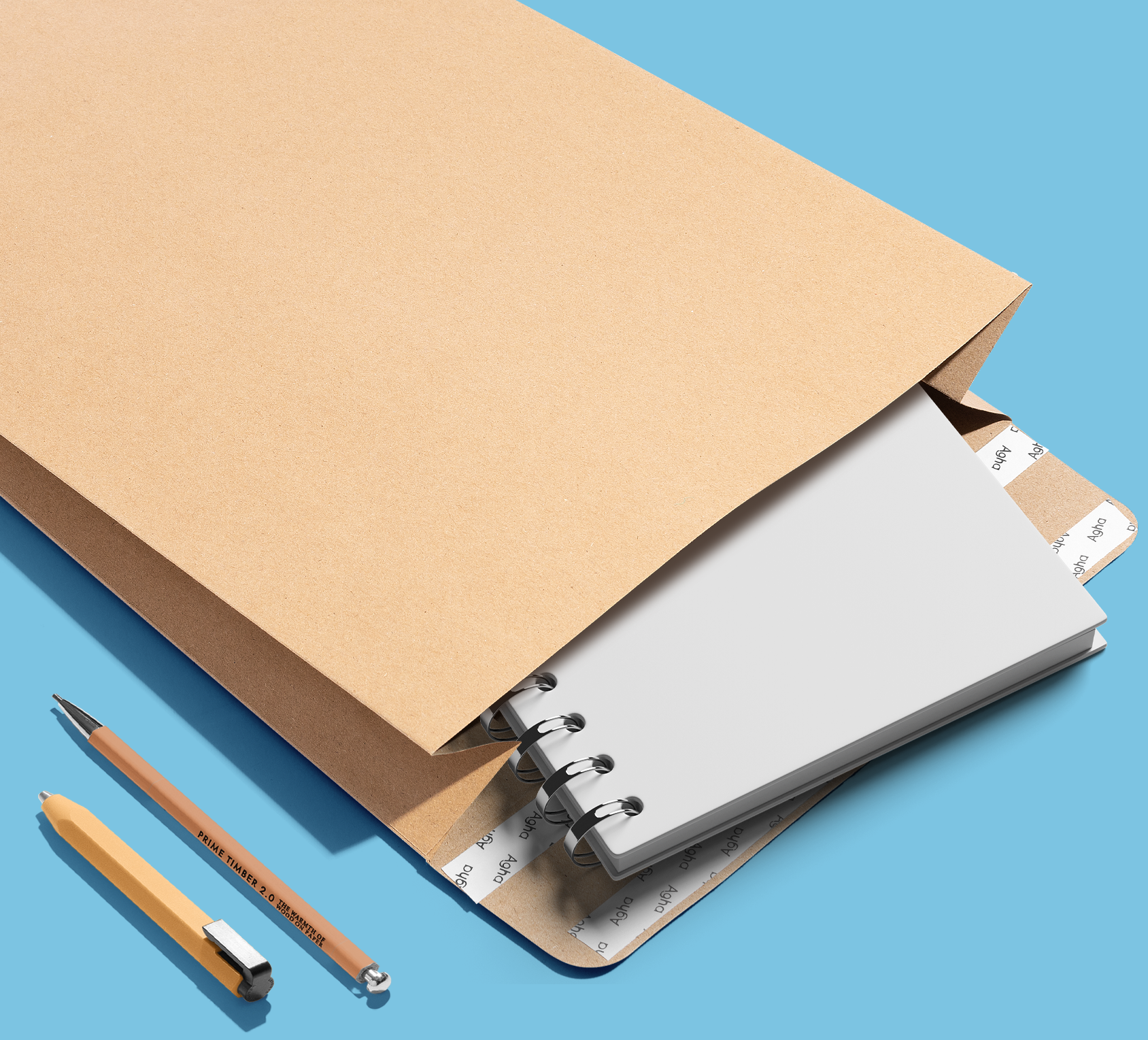 Rigid mailers are a type of packaging that can protect your product during shipping. They're made of corrugated fiberboard, which is a very durable material that can withstand being folded and unfolded multiple times without any issues. It's also water-resistant, so it won't absorb water from the air or from other packages surrounding it.
Rigid mailers are most commonly used for products that need to be sent through the mail or shipped in bulk quantities. They're not ideal for fragile or lightweight items because they don't offer many options for cushioning.
But if you're shipping something that isn't fragile or lightweight, they're an effective way to protect your product during transit because they provide an added layer of protection between your product and whatever else is inside the package with it.
What Are Rigid Mailers Made of?

Rigid mailers are made of a variety of different materials. The most common materials include:
Polystyrene (PS) – This is a low-cost plastic that is lightweight but also flexible and easy to cut. However, it has a tendency to break down over time.
Polypropylene (PP) – This is another lightweight material that's commonly used for cardboard poly mailers. It's also quite cheap and can be easily cut with scissors or a knife.
Paperboard – This is a lightweight, weather resistant material that is a circular type of packaging, as it can be recycled after use. noissue's paperboard Rigid Mailers are made from Forest Stewardship Council (FSC) certified recycled chipboard paper material and can be recycled with other paper products after use.
What To Use Rigid Mailers For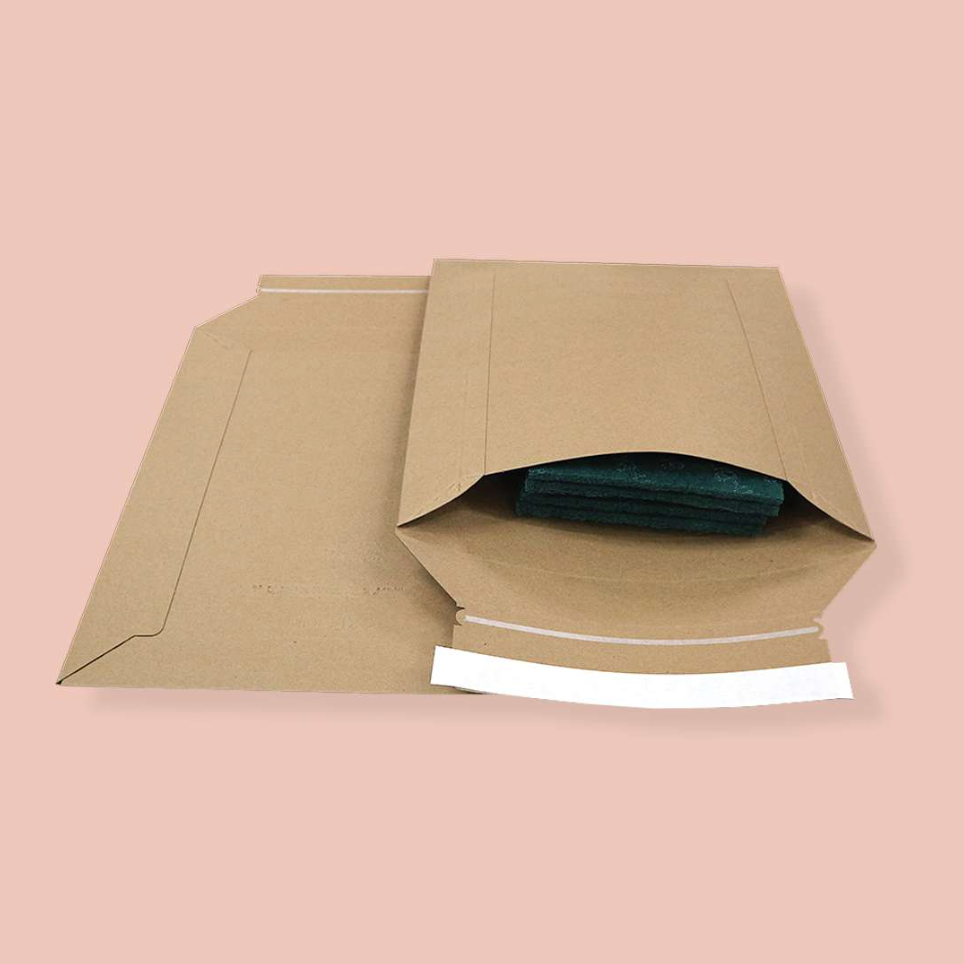 Rigid mailers are a versatile way to package and send items to customers. They can be used by any industry, from retail stores and online sellers to restaurants and manufacturers.
Rigid mailers are great for shipping small items like jewelry, watches, or any product that could be damaged if it gets bent or crushed during transit.
If you're sending products that need only one-way shipping (like books or magazines), rigid stay-flat mailers are also a good option.
Benefits of Using Rigid Mailers

When it comes to the mailers you use for your business, there are a lot of factors to consider. The most important thing is that you choose a mailer that will work best for your company and its needs.
If you're looking for a way to get your message out at an affordable price, rigid mailers are a great option. They're lighter than corrugated mailers and can be folded in different ways to fit your product.
This makes them ideal for shipping small items like cards or brochures. You'll also find them useful if you want something with some stiffness without having to pay extra for corrugated material.
One drawback is that they tend to be more expensive upfront than other types of mailers because they require more material (like cardboard) than other options like paper or plastic bags.
That being said, they're quite durable, so they'll last longer than other options — which means they'll ultimately save you money over time!
Choosing the Right Rigid Mailer Suppliers

If you are looking for the right rigid mailer suppliers, it is important to understand all the different types of mailers that are out there. There are many different types of mailers available, but they all serve different purposes and cater to different audiences.
Here are some of the most common types of rigid mailers:

1. Flat mailing envelope: Rigid stay flat mailing envelopes are used for general business and personal correspondence. They can be used for any type of correspondence and can be printed with any type of information on them, such as a logo or address information.
2. Window envelope: Window envelopes have windows on both sides so that recipients can see through them from both sides. They come in various sizes too (from small, medium, to large).
Wrapping It Up

Recycled rigid mailers are a great way to protect your products during transit. Check out noissue's rigid mailer options and get started with shipping your goods safely today!
If you want to learn more about the different types of mailers available to businesses, we also have a handy guide to help you make a decision: Recycled, Kraft, or Compostable: Which Mailer is Best for Your Brand?