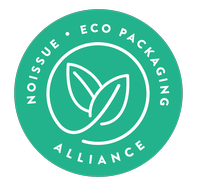 Many think that the gorgeous baking shops we see online are run by a team, but most of the time these are actually one-person shows. South Yorkshire-based baker Emily proudly runs Whip & Whisk Cakery from the comforts of her home. She never planned to turn her passion for baking into a small business, but thanks to the support of her friends and family, her side hustle was born.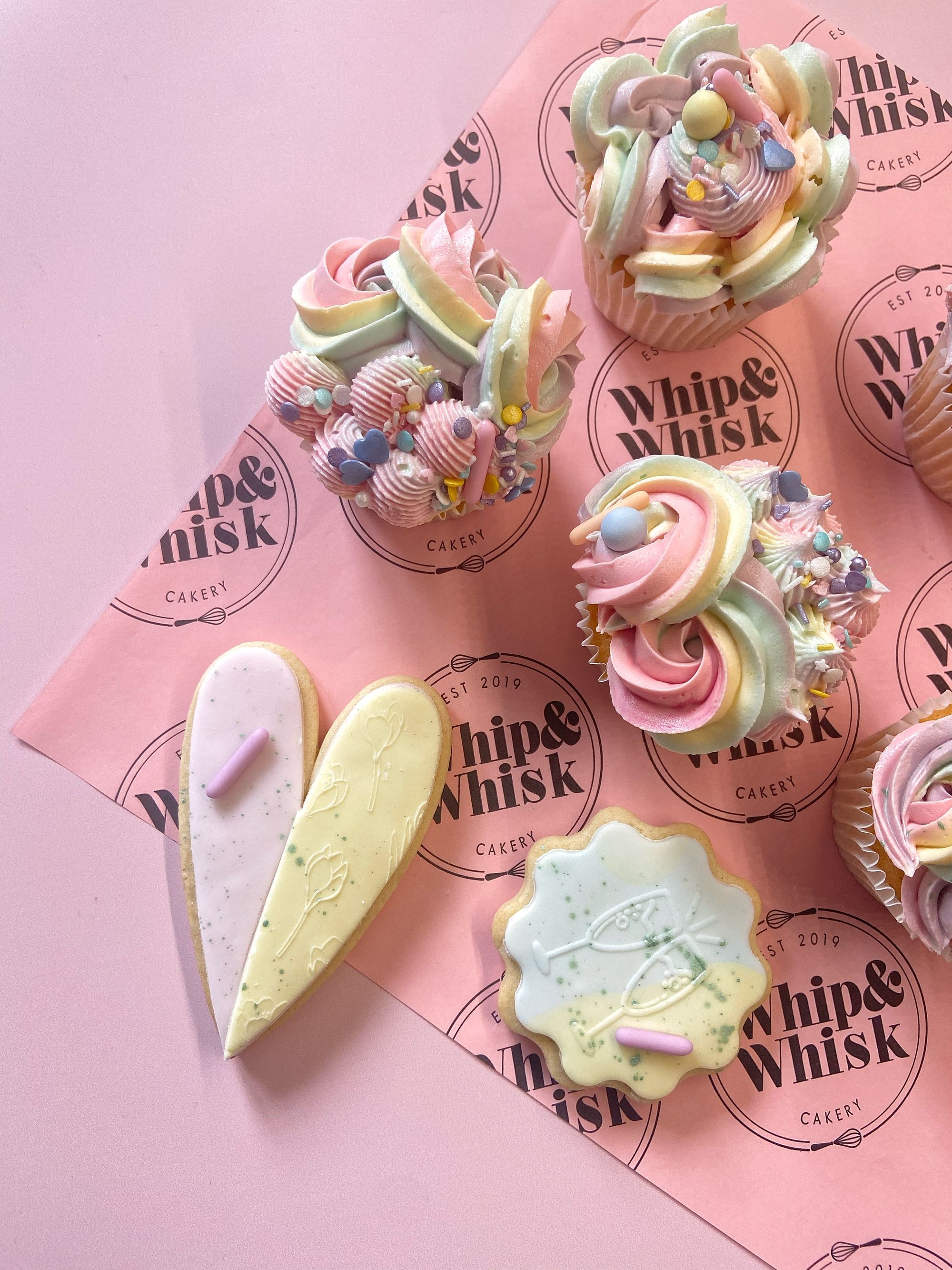 Emily started making her own cakes when her step daughter asked for a unicorn birthday cake a few years back. The baker's partner suggested to make one together which led to a hilarious bonding sesh for the family. This led Emily to realize that baking more and more cakes for her loved ones was very satisfying even though the baking to decorating process could get stressful at times. After hundreds of YouTube videos and learning new skills, Emily decided to make this more than a hobby.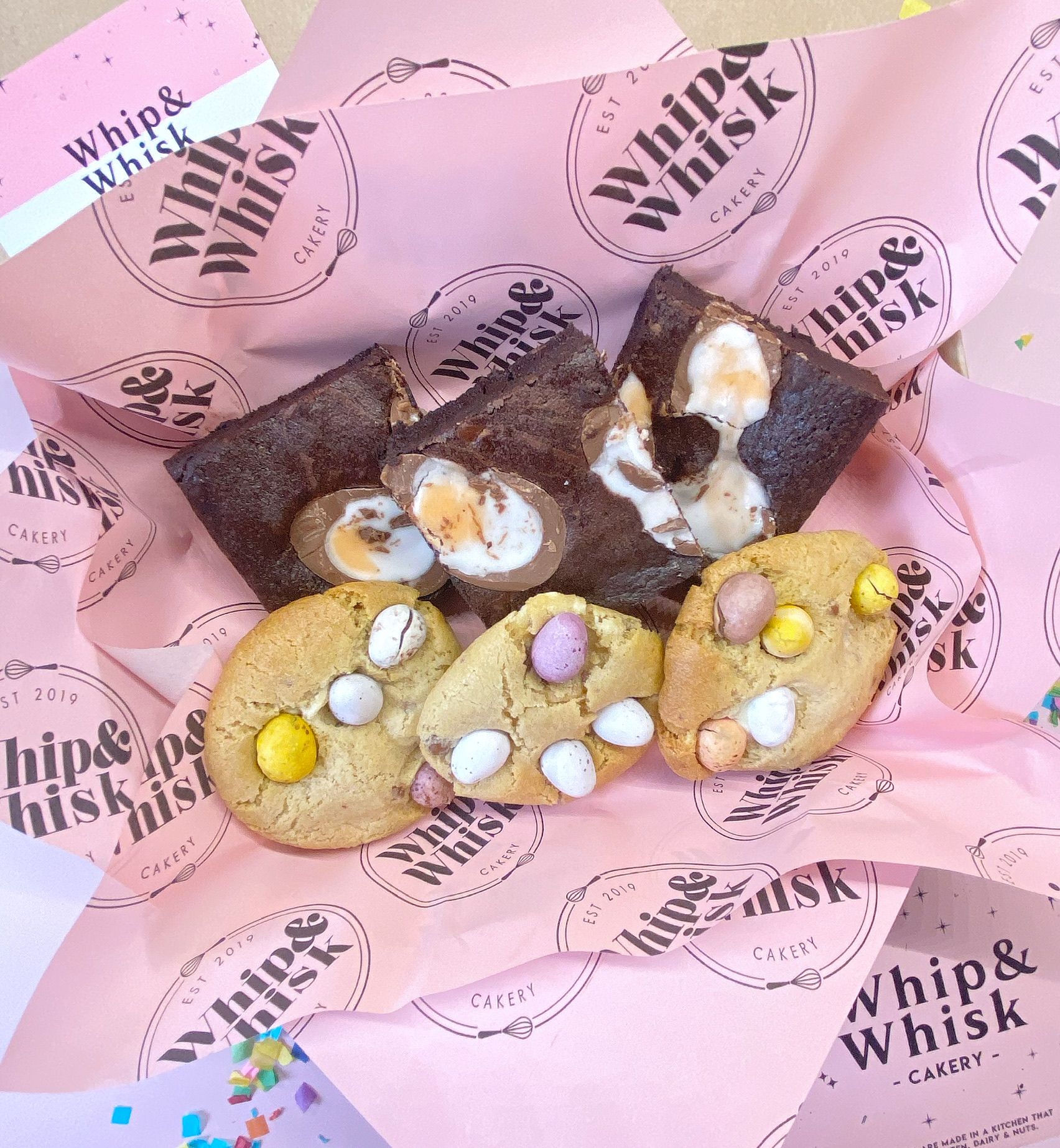 She soon got her five star hygiene rating from her local council and it's been a working kitchen full of amazing desserts since then. With celebration cakes, cupcakes, biscuits, brownies, and cakesicles (yummy cake on a stick) being Emily's forté, the name "Whip & Whisk" just felt right. Her signature "Treat Boxes" include a little bit of everything and became a huge hit over lockdown with around 10 to 40 of them going out in a week. Emily loves making all things sweet so having a box full of her baked creations was just the prettiest way for her to flex them to her customers.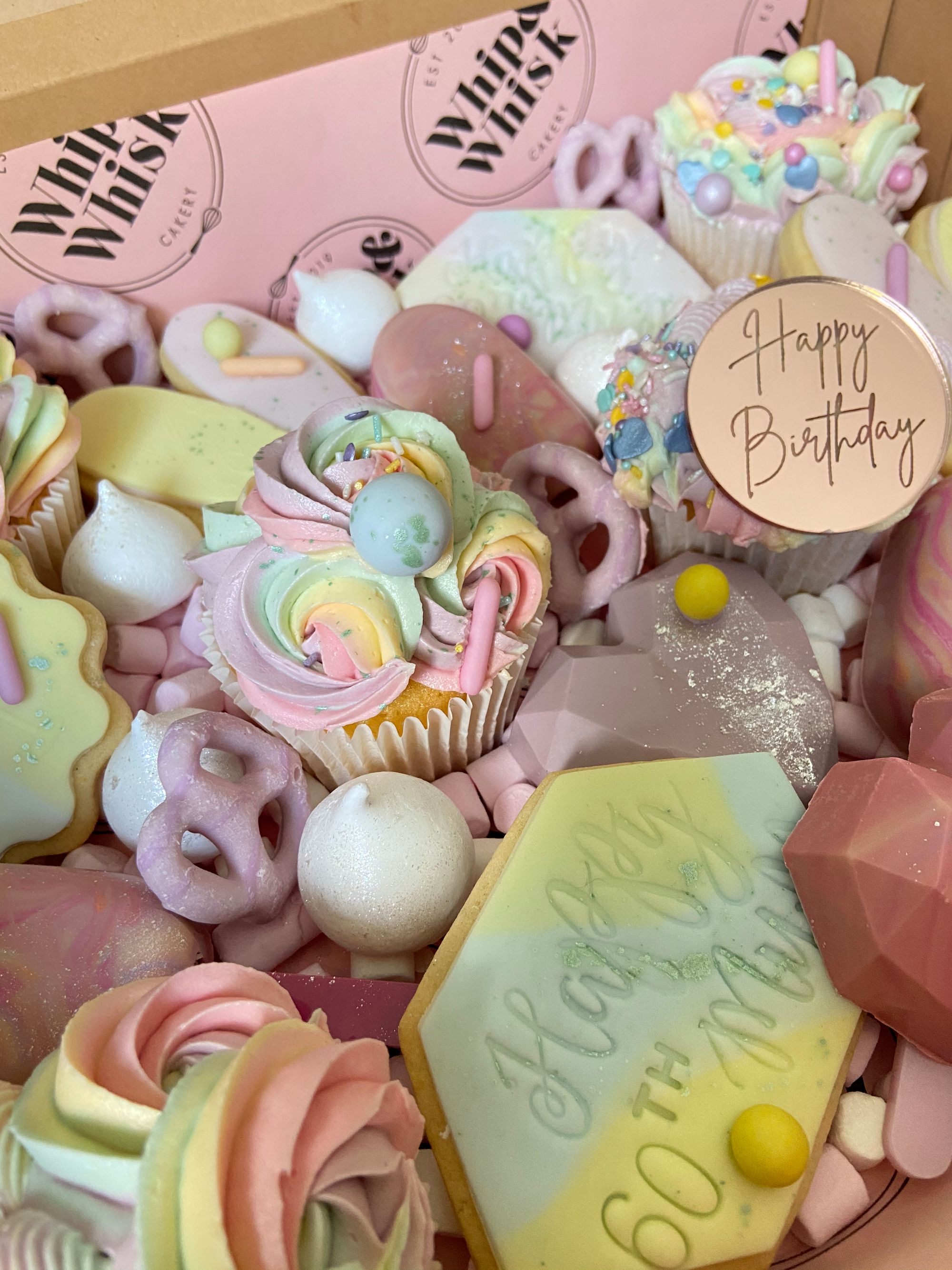 As someone who puts a lot of heart into every dessert she makes, she considers re-orders as the best compliments. Similar to when she shops from other businesses no matter how big or small, she always remembers how they made her feel. Making her customers so happy that they'd want to order again means a lot to Emily since it proves that her pretty cakes and tasty brownies were just that good.
Emily wants her branding to captivate her customers just as how the flavors of her cakes can. She believes that branding is everything to a business — it gives it an image, a personality, and helps differentiate itself from competitors. With her background in graphic design and a Pinterest board full inspo, Emily is obsessed with improving Whip & Whisk Cakery's branding. She spent a lot of time mocking up logos and packaging during her college days so to be building her own brand's image with the help of her friend feels like a dream come true.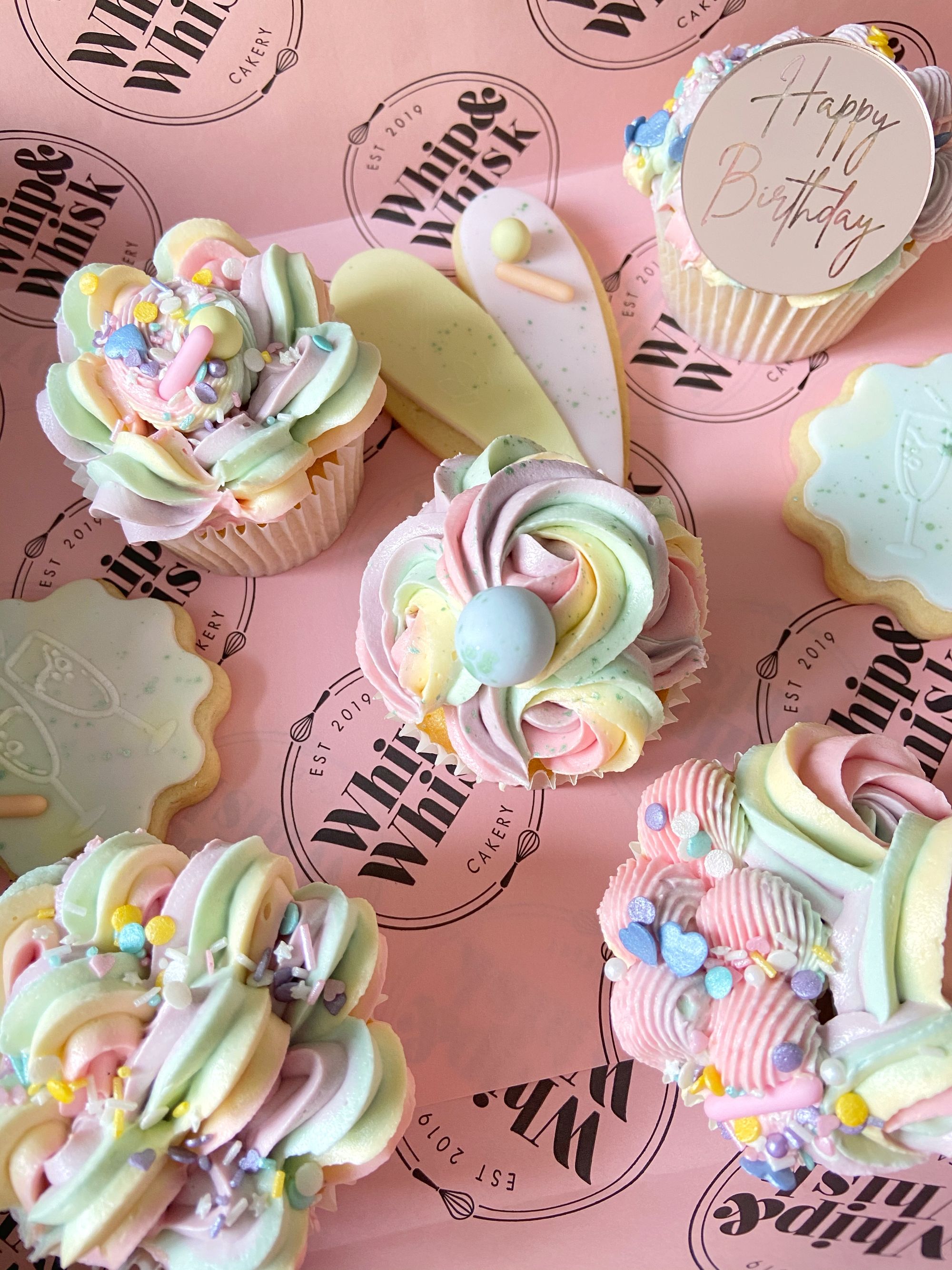 "If you get the branding of your business right, I believe you [will] stand out in a customer's mind and they will always remember you!"
She also makes sure to minimize her environmental footprint as she runs her business. When it comes to packaging, Emily sourced her FoodSafe Paper from noissue because it's customizable, recyclable, and high quality. She proudly displays her branding with her logo all over the pink paper in every order.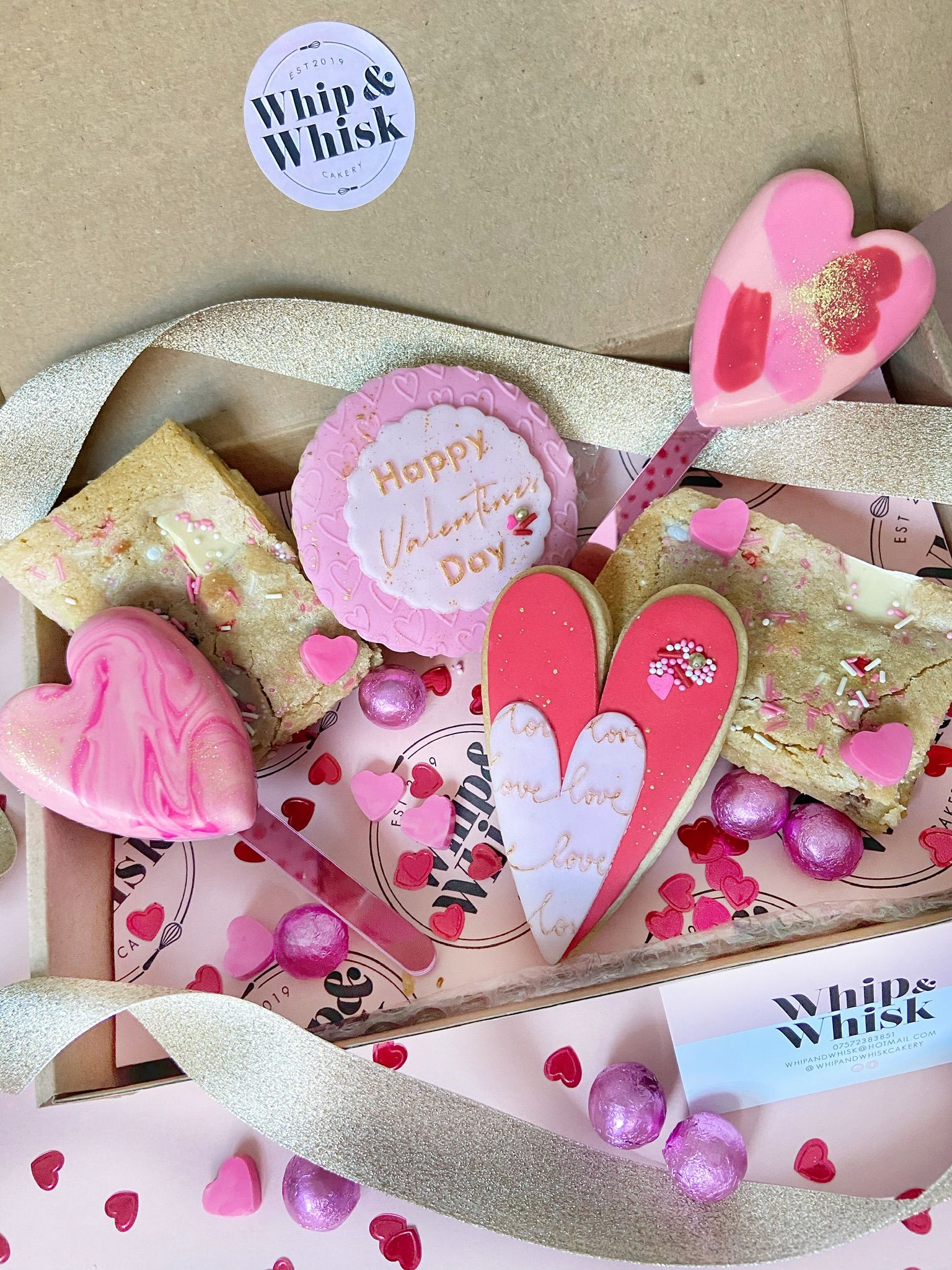 Despite being very passionate with her baking shop, Emily is still works a separate job. Turning Whip & Whisk into a full-time job is Emily's end goal since she believes that if you love what you do, it wouldn't feel like work!
One of her biggest challenges is to juggle everything: baking, taking orders, diary management, ordering stock, and the admin side of the business. Emily copes with it by making lists for everything and planning out her months, weeks, and days. Learning from your mistakes is an integral part of running a business and organization is a huge skill so don't beat yourself for failing at the first try.
---
Find more of Whip & Whisk Cakery here:‌‌‌
‌‌‌
‌‌‌‌Instagram: @whipandwhiskcakery
Like this story? Tell us yours! Share your brand story and love for your custom packaging and get a chance to be featured on the wrap! If you're a noissue customer and are interested, you can join the Eco-Alliance by clicking here and answering a few questions here.
Questions? Email us at ecoalliance@noissue.co.