I started WM GOODS just about three years ago with the goal of connecting with the creative community in my hometown of Portland, Oregon, while sharing designers and makers I'm passionate about with people that perhaps wouldn't come across them otherwise.

I was tired of fashion/retail being exclusionary and very conceptual. It bothered me that I'd walk into a store and immediately feel the people working there sizing me up to seemingly analyze if I was cool enough to understand their concept. WM GOODS is about creating a warm, relaxing, and inviting space where people feel comfortable hanging out and connecting.

I also loved the idea of starting a business that tapped into all the things that excited me; community, marketing, events, PR, collaboration, design, photography, social media, and more. The store itself opened just over two years ago and it's been amazing and inspiring to see the community that has developed around it. I have met so many incredible makers, entrepreneurs, and creative people that have walked through these doors.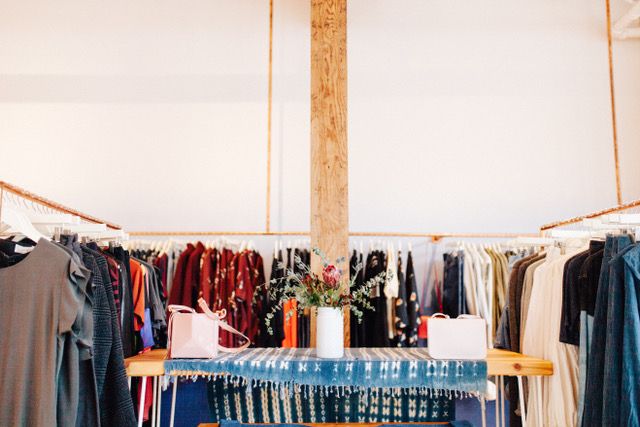 For the first two years of our business, I feel like we were just figuring out systems and setting ourselves up on a basic level to function as a business. Towards the end of the second year, we were at the point where people felt connected to us, excited about what WM GOODS represented, and proud to be associated with the shop. It felt like the next step to create a more personalized and customized experience, and noissue made it so easy for us to provide that special touch to help differentiate us.

Brand presentation and customer experience are both at the center of what we do here. I'm a branding fanatic (I also have a consulting agency called Well Made Consulting, which helps brands develop and share their authentic story). We work hard to make sure that the store's message and vibe is apparent across everything we do, from our social media, to the events we host, and all the way through to our packaging. Our core values are to be warm, relaxed, and welcoming, so beautiful and inviting packaging that represents us as a brand and makes the customer feel special is such a nice addition.