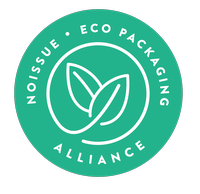 Stories help us make sense of this world; they open our eyes and give us an understanding of things that are unknown to us. It is through stories that we know our history, culture, and values. We are who we are today because of the stories that inspired and nurtured us.
There are many ways to tell stories. Our featured author, Yael Frankel, tells them through her beautiful illustrations and has built her brand with them. Her works have been published around the world, bringing magic to children. She shares with us how her inspiration and how she brought her brand to life:
"Hi! I am Yael Frankel, an author and illustrator of children's books based in Argentina (where I was born as well). My books have been published in my country and also in Spain, Italy, Colombia, France, Chile, China, South Korea and soon in Australia."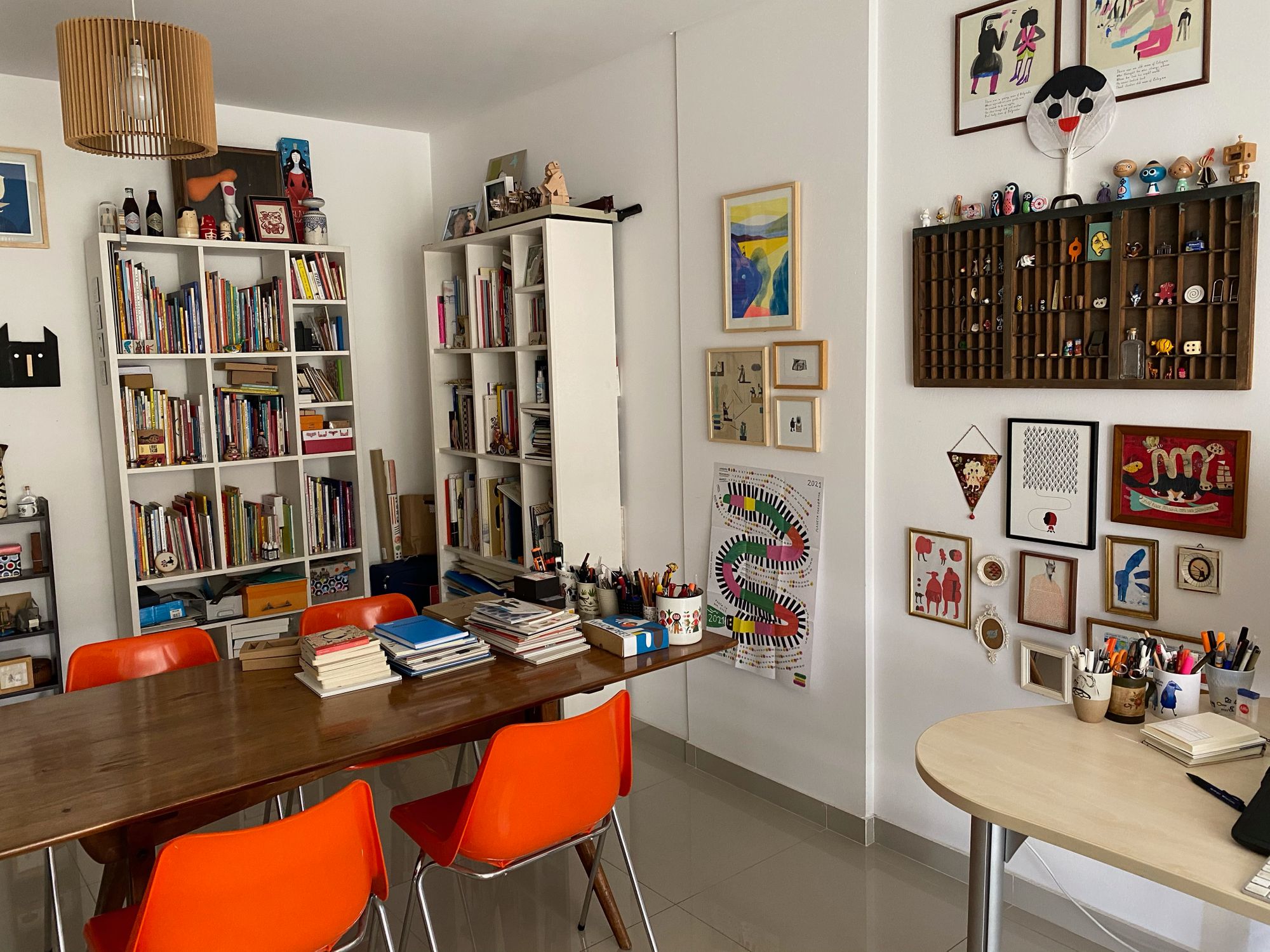 "I started as a graphic designer but realized that I only wanted to illustrate... stories. I wanted to give my illustrations a kind of movement without animation tools but narrative ones. And I could say that I was quite self-taught, although I also took several illustration workshops around the world (yay! I love traveling so much!).
My vision about my work is related to the quality to which I aspire. Respecting children is my priority and I am always aiming for that. I refuse to use simple shapes or primary colors because it is for kids. I think they are as prepared as us (or even more) to receive the better we can offer in every instance of their life. I like to challenge myself to achieve better in what I can give in an artistic way."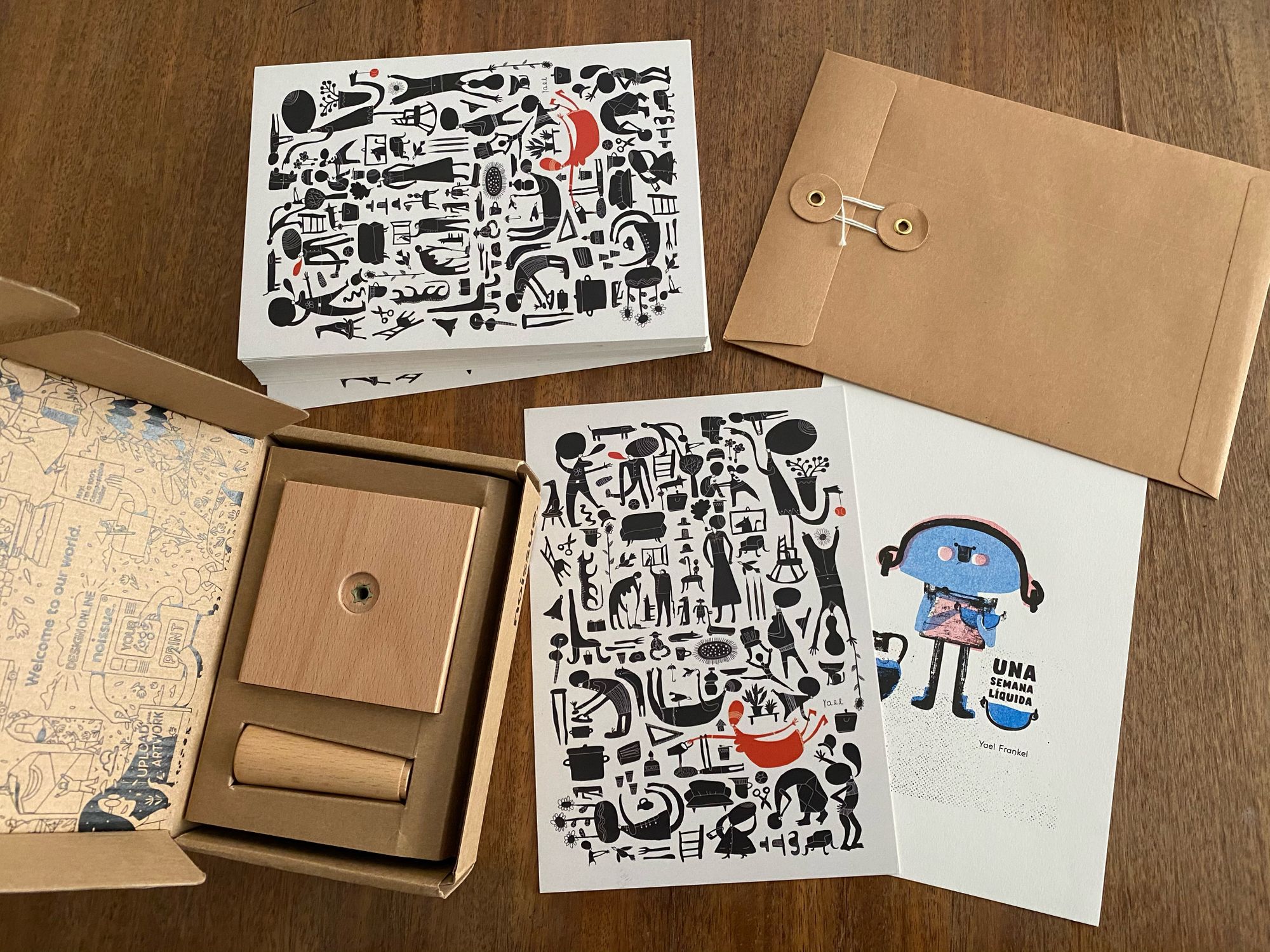 "My inspiration can come from everything and everywhere; a movie, a book I am reading, a shape in the street, other picture-books, other artists, some words I hear during working day. Also, visiting a friend, and hearing stories from them. This was how it happened! My book "Four Desires" is based on a story a friend of mine told me when he came back from a trip to Istanbul),"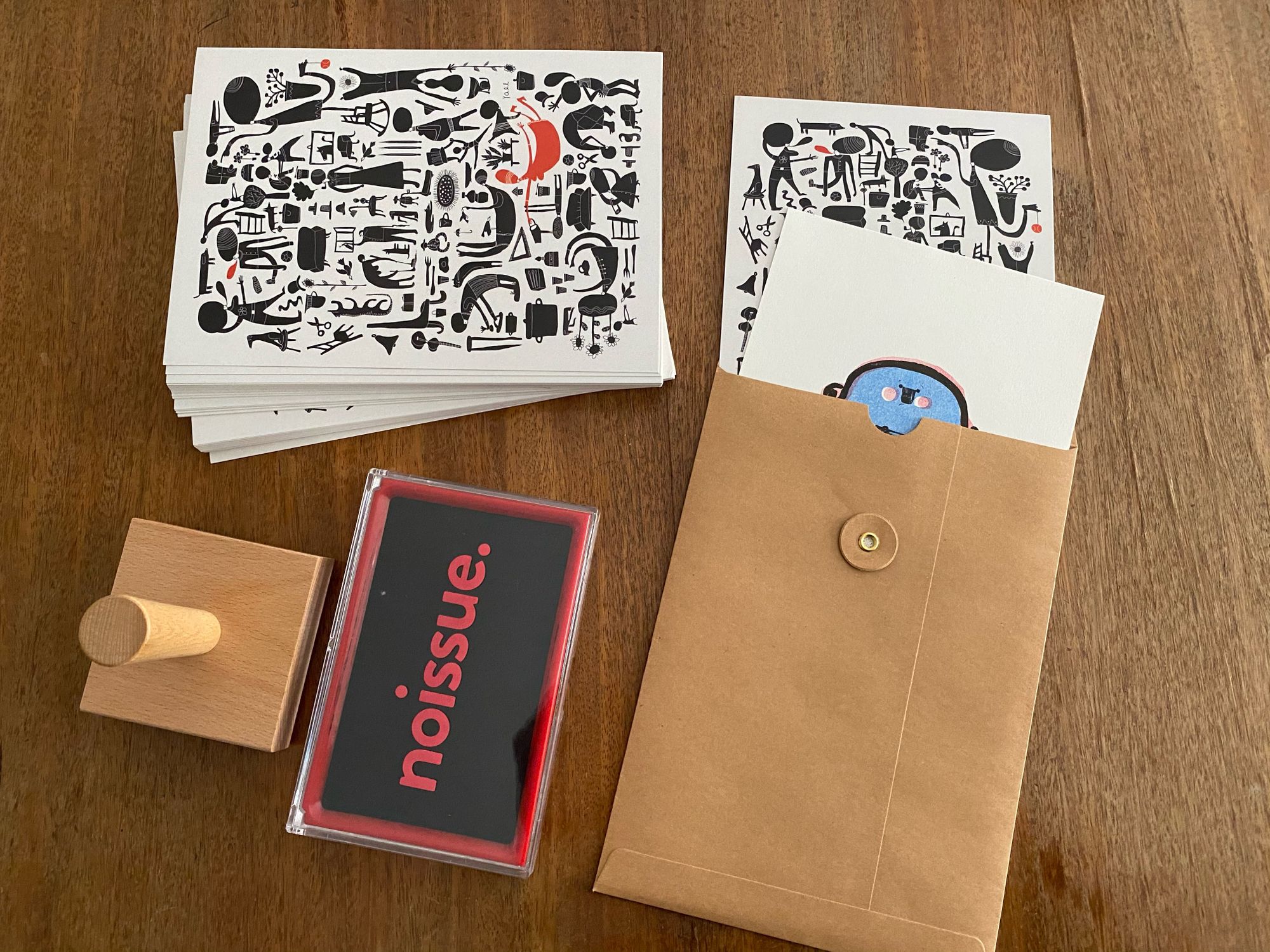 "Just a few months ago, I started to make some little fanzines (or art zines). Little illustrated stories to offer to an adult audience. We still enjoy telling/reading illustrated stories. So I made a little one called Una Semana Líquida, which means 'A Liquid Week' that was printed in Spain, with risograph (it is a print system that uses just 2 inks and it looks a little bit dirty but in a good way. Haha!)
Then I started to think of a way I'd send them to buyers and here is when I found noissue. I wanted to give my packaging a special touch and thought that a custom stamp could be great for that. And the I thought I'd give my buyers a little surprise by adding a free postcard in the package? So, as my "clients" are always kids (they order through their parents, of course.) I am always thinking about a better way to offer them a sustainable product (example: the books for the little ones are suitable to be bitten or licked)."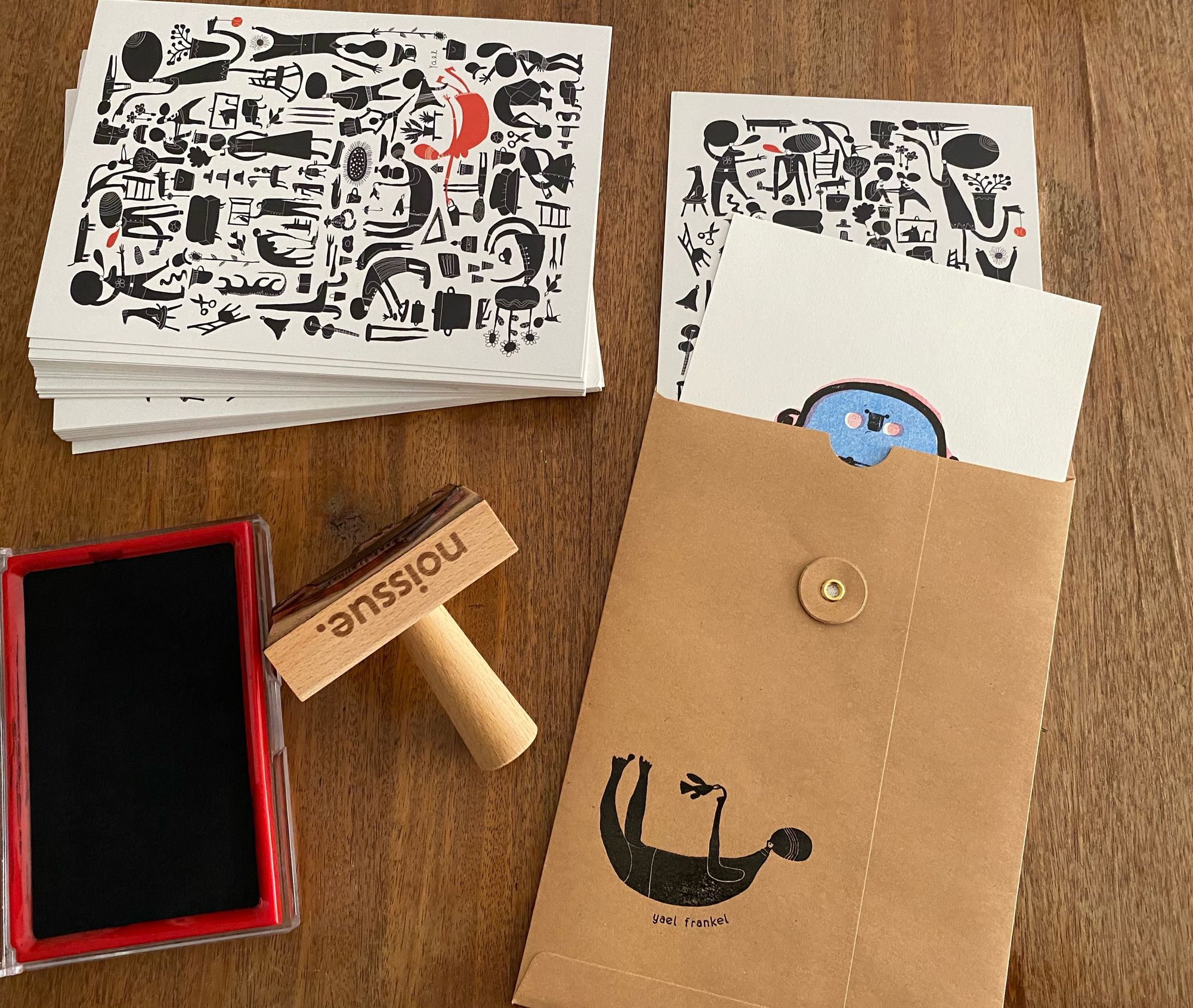 "I really love noissue for my packaging. It was an easy and great way to make my brand more personal and well-defined. It was also of very good quality and packaged real well."

Yael Frankel fun fact:
"If I were given one superpower that can help better the situation of the planet, I would want to be SUPER-RECYCLER WOMAN. So that as an artist, I can use it to recycle every package in the world."
---
Find more of Yael Frankel here:
Website: yaelfrankel.com
Instgram: @yaelfran