In a perfect e-commerce world, you have a great product, beautiful packaging, and people clamoring to buy your goods — now you just have to figure out how to get your customers' orders from point A to point B! Shipping can be one of the trickiest parts of your e-commerce strategy. Whether you outsource shipping to a third-party fulfillment provider or pack and ship orders out of your garage — or anything in between — there are some shipping fundamentals that all e-commerce business owners should know. Here they are.

1. Balance is key
One of the most important aspects of e-commerce is knowing how to meet customer expectations. When it comes to shipping, customers expect a lot — like two-day shipping AND free shipping, often at the same time. If you're a smaller e-commerce retailer, you need to balance offering fast shipping and affordable shipping.

For this reason, we recommend offering both affordable shipping and 2-day shipping options to help you meet varying customer expectations. One way to make sure that shipping is affordable and fast for your customers — without your business having to eat the costs — is to work with a fulfillment provider that allows you to split your inventory across locations.

Instead of having to ship all orders from one central location, this allows your business to save both you and your customers time and money by shipping from the fulfillment center closest to your customer. This allows you to offer affordable or even free shipping to your customers, which means happier customers fewer abandoned carts.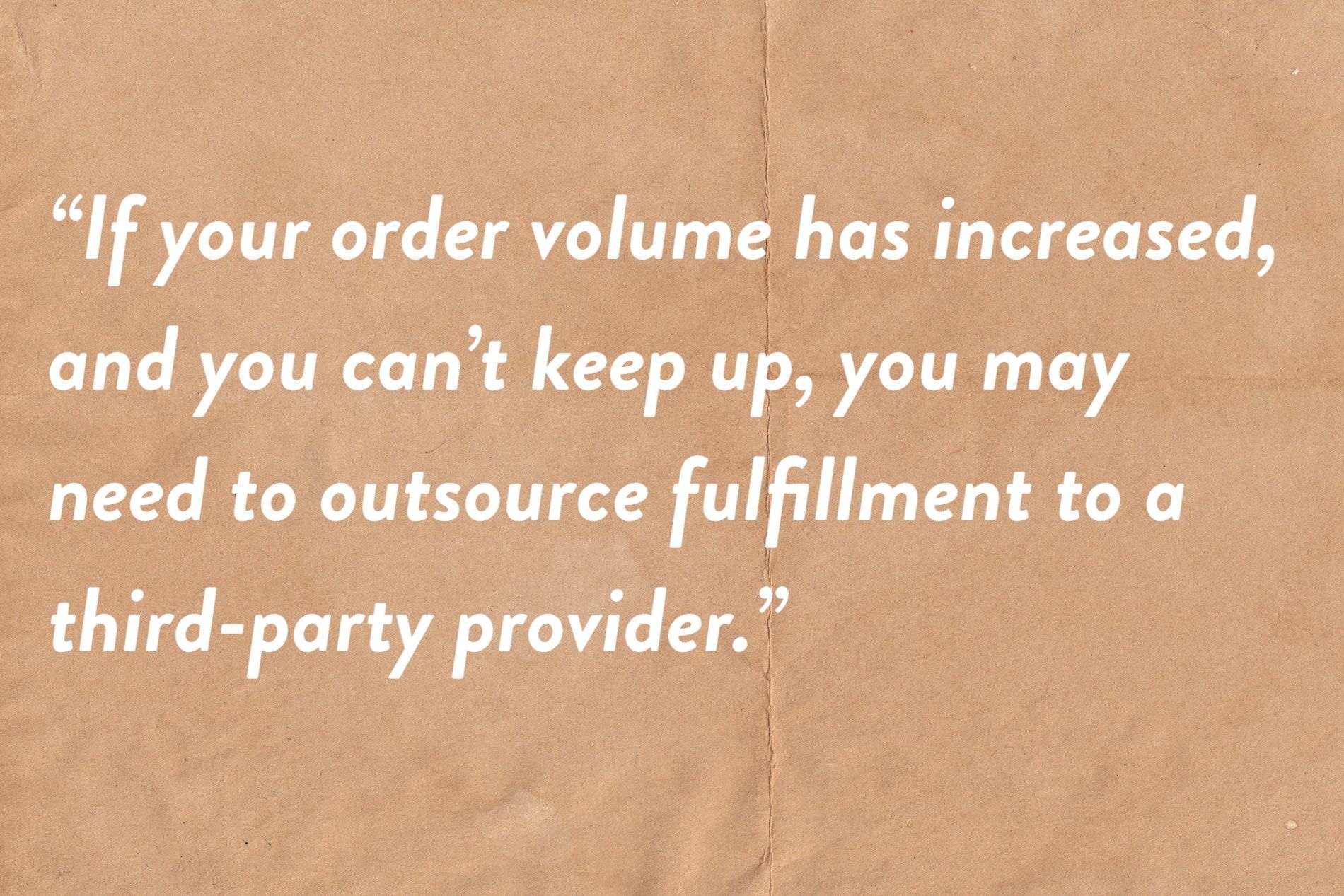 2. Know when to ask for help
E-commerce fulfillment can be a challenge to even the most well-established e-commerce companies. With all of the time and resources that go into fulfillment, it can be harrowing to try to tackle it all on your own, which is why it's vital to know when it's time to find some outside help.

If your order volume has increased, and you can't keep up, you may need to outsource fulfillment to a third-party provider. When you can't keep up with shipping volume, you end up spending your time packing orders and standing in line at the post office rather than developing new projects or working on your marketing strategy.

Outsourcing order fulfillment to a third-party logistics provider can free up time in your busy schedule and help you scale your business much quicker.

3. Honesty is the best policy
Finally, as with pretty much any area in life, it's always important to be honest. When it comes to shipping, this includes being honest with your customers about what they can expect when it comes to shipping costs, transit times, and delivery date estimates. This means giving them as much info as possible upfront. According to Baymard, nearly a quarter of abandoned shopping carts come from customers being surprised by a total cost they were unable to calculate upfront.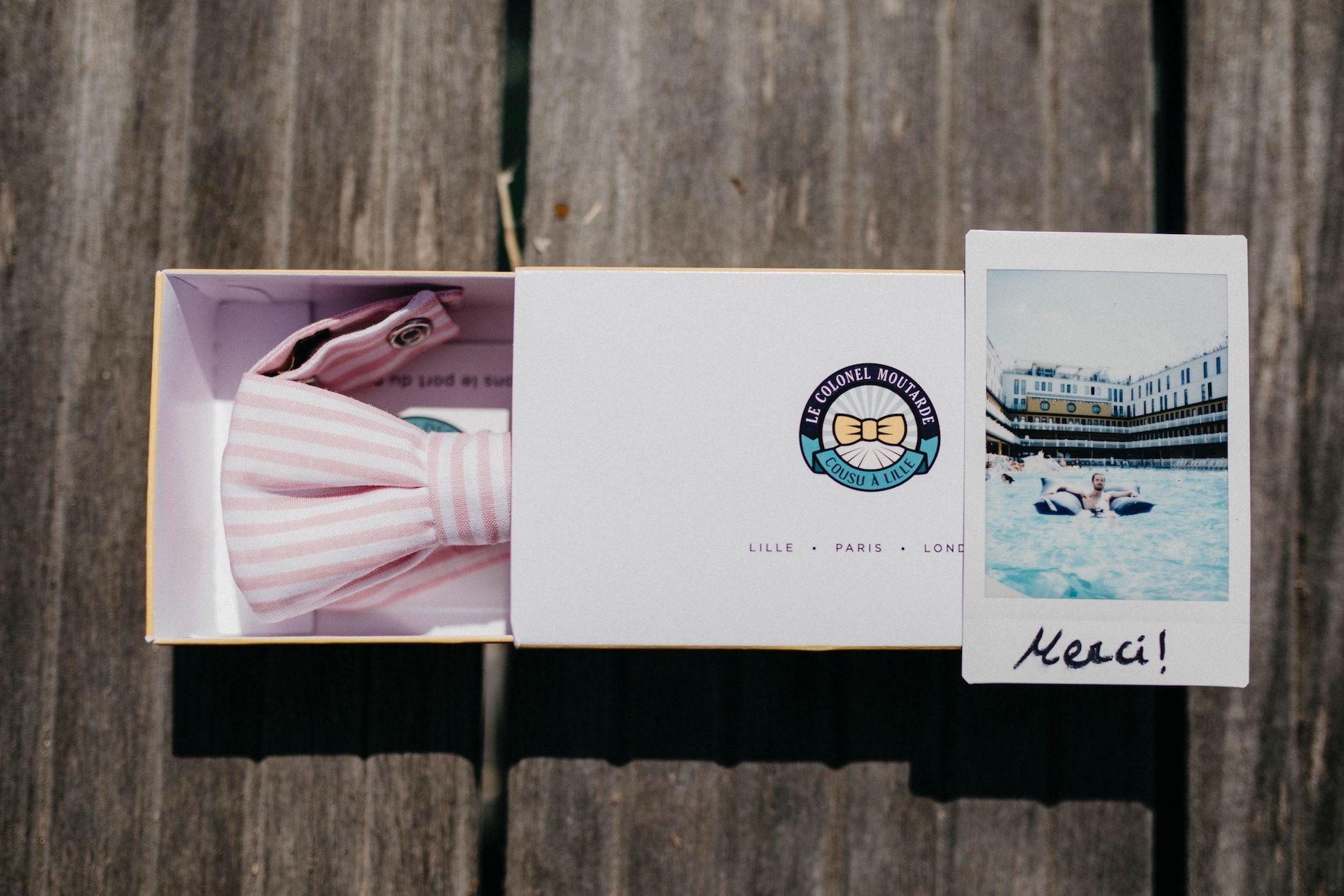 Make sure you don't give your customers any unpleasant surprises when it comes to shipping costs or returns policies! We recommend listing available shipping options and your returns policy on each product page so that the customer doesn't have to look too far to find this info. While shipping costs are not going to be the same for every customer, let customers know at least the general gist of options you offer.

Also, keep your customers updated on the status of their order throughout the fulfillment process. Share tracking information and estimated ship and delivery dates as soon as you have the information yourself, and keep customers apprised of any delays. Customers appreciate transparency, and it will pay off in terms of customer loyalty and retention!

Overall, we hope these e-commerce shipping fundamentals help guide you, whether you choose to work with a third-party provider or fulfill customer orders yourself.
---
This post provided by our partners at Shipbob. Shipbob is a fulfillment company whose aim is to level the playing field for all e-commerce businesses so that even the fresh upstarts can offer the same level of service and speed as the biggest multi-nationals. Find out more about their services here.