noissue Recycled and Recyclable Custom Printed Stickers by @jacquelinejohal

These days we are hyper-aware that packaging and branding can have a big impact on our products' sales performance.
There are many different elements and details to consider regarding packaging and branding. One such is custom waterproof stickers which can be used in many ways to extend your branding!
What are the Different Types of Custom Labels and Stickers?

Logo Sticker: Logo stickers can be used on custom packaging for shipping. They are often also used to seal custom paper wrapping for delicate items. Logo stickers are great because they can suit any purpose and fill any need. It's always great to have a roll of these on hand and in the shipping department to add to the back of custom mailers, to seal envelopes, and much more.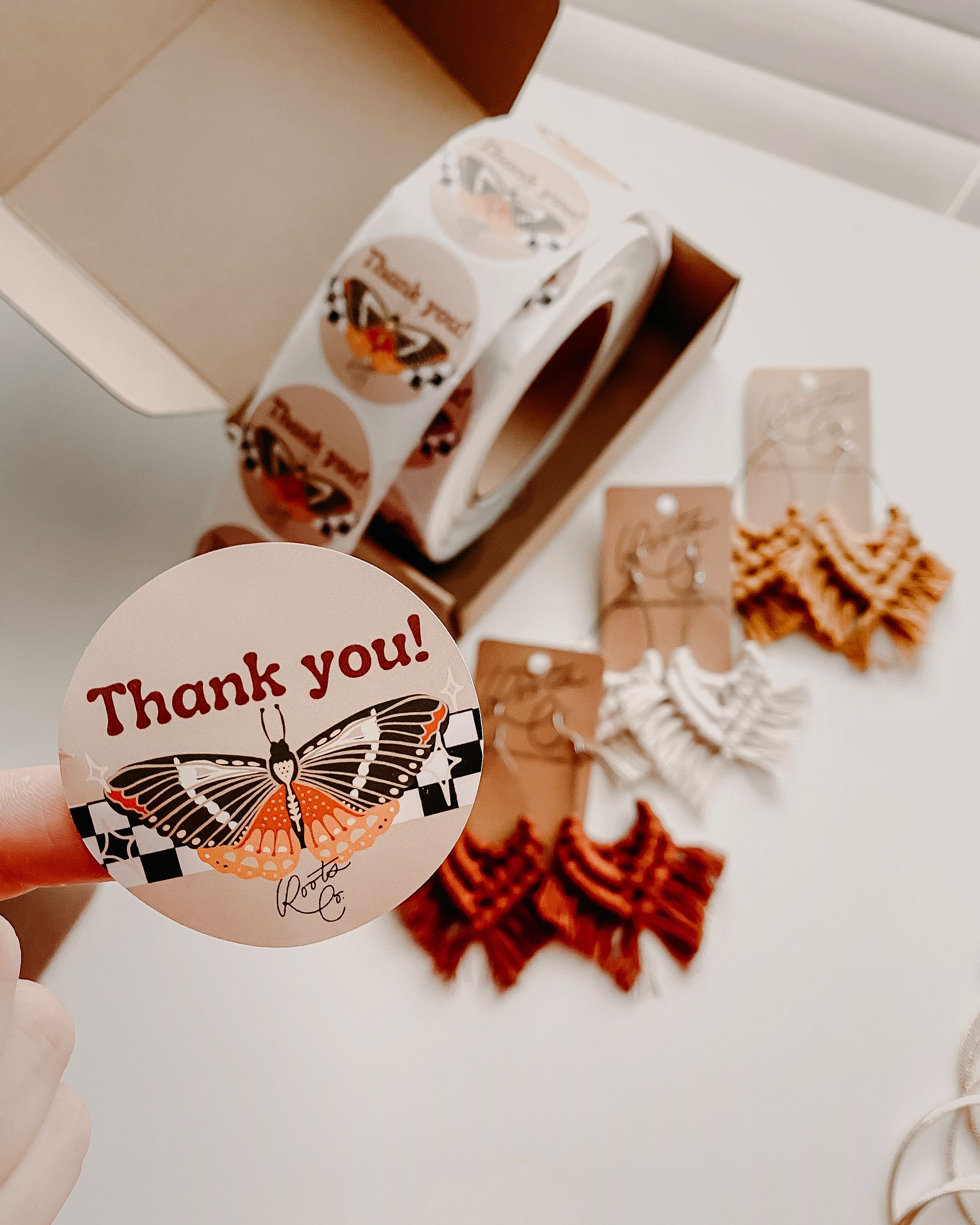 Informational Sticker: These waterproof stickers are perfect for labeling food and personal wellness products. These stickers will be more detailed and provide information about the ingredients and contents of the products, as well as important notices about the presence of any potential allergens. Informational stickers can also feature the company logo and any salient information about the company.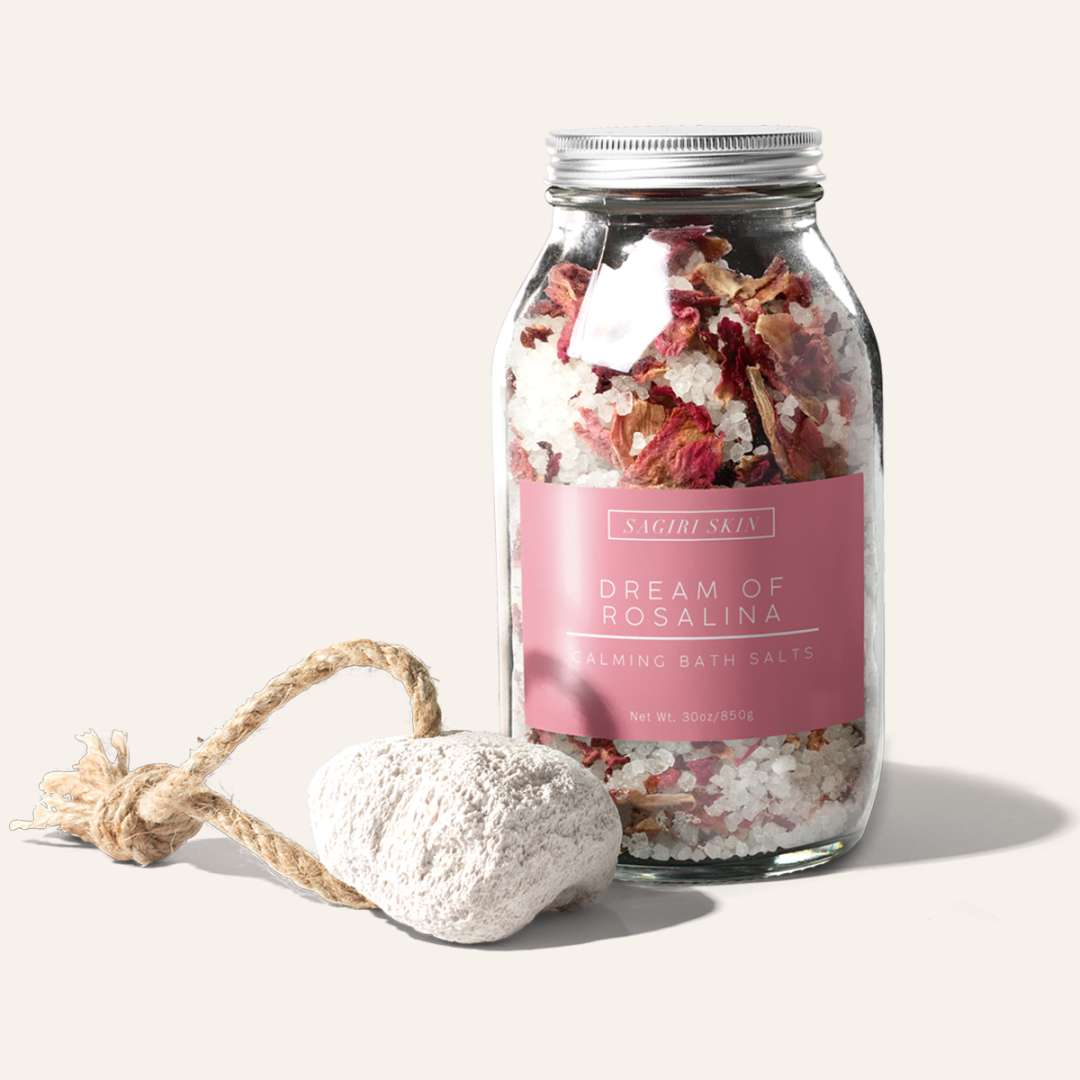 Descriptive Label: Like informational stickers, descriptive labels will convey a little extra information about the product. This is the perfect label for products that need a little bit of instruction or even for custom paper stickers themselves. Either descriptive or informational, stickers can also be transformed into address labels for shipping or receiving.
How Do Stickers and Labels Improve Product Appeal?

Reflects Quality

When a package arrives with completed branding, such as waterproof stickers or custom water-activated tape, it communicates to the clients that this product is superior. Products that are of higher quality are packaged and shipped appropriately.
Companies with good branding and marketing manpower know that clients always have an eye for detail, and it is crucial to uphold the perception of value wherever possible.
Attention to Detail

Clients' perception of value is extended when they can recognize the attention to detail. When you have not only washi tape custom made but also custom paper stickers, it becomes clear that this is a company that notices the finer details and ensures standards are met.
Convey Information

Waterproof stickers can also be used to convey important information. This might include allergy warnings, instructions, or anything else that will be important for the customers to know. Just be sure to include the company logo, so this stick can do double duty!
Communicate Brand Identity

Finally, custom paper stickers can communicate your brand's identity to customers and prospective customers. We know that there is this power in a logo, so logo stickers can make powerful additions.
But many companies also opt to create messaging with stickers that include their logo. These might be political, social, or environmental messages or creative designs.
5 Ways You Can Use Custom Stickers to Improve your Business

1. Sticker Seals
Using custom waterproof stickers and labels to seal shipping boxes and envelopes is a branding step that cannot be missed. Every product, from clothing to food to artisanal products, will feel elevated and more refined when the customer opens a package with custom labels.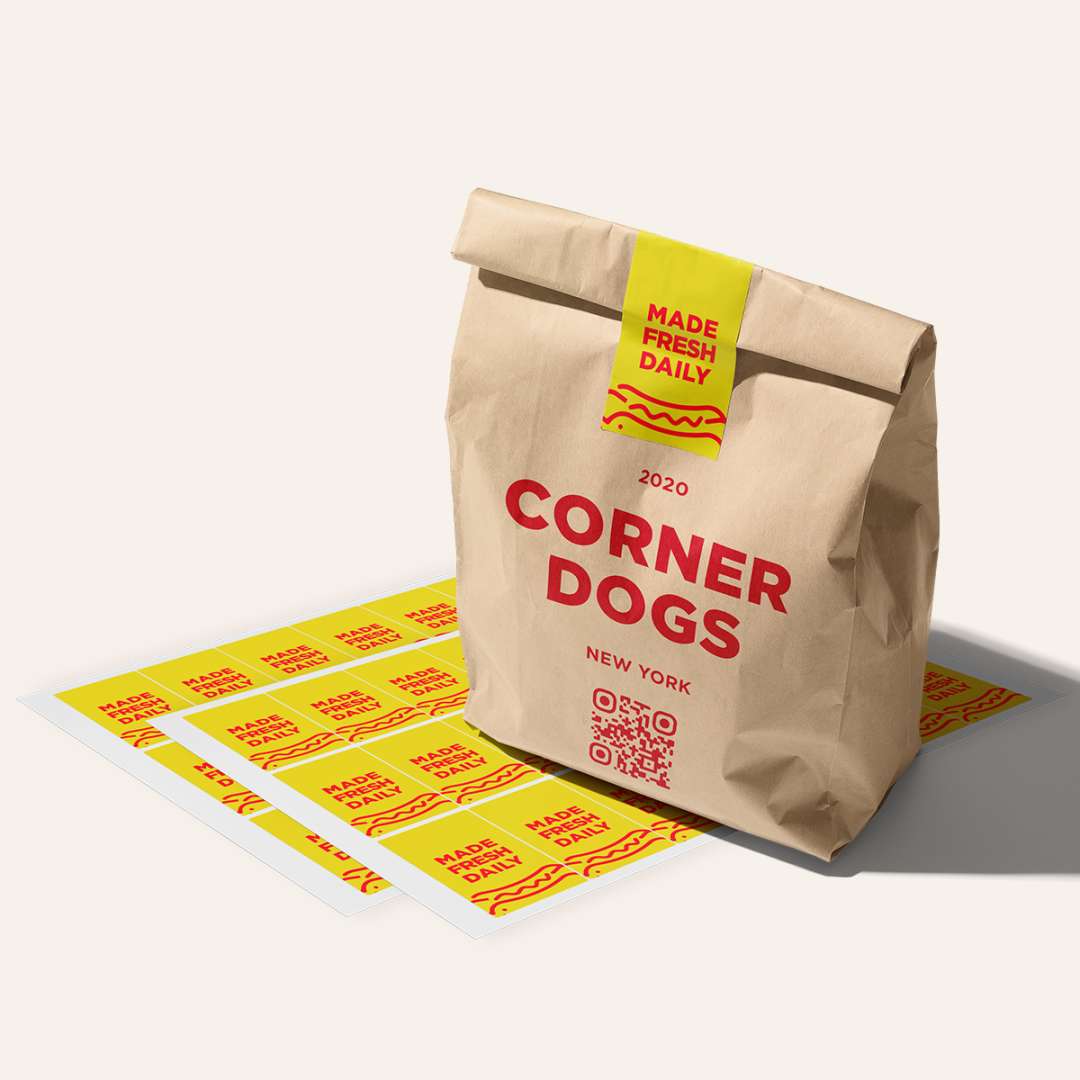 2. Custom Packaging Labels and Address Labels

Custom stickers are not only a marketing opportunity, but they can also be a matter of convenience. Why go to the trouble of having address labels that also don't reflect your brand's identity?
3. Seasonal and Limited Edition Labels

Having different editions and seasonality for company stickers is an excellent way to connect with customers. In fact, there is almost no surer way to a customer's heart than by connecting with them over their favorite holidays.
Some companies even opt to send extra limited edition and seasonal labels that people might use in their decorations.
A limited edition sticker also creates collectability for your logo, which sends your brand recognition status into the stratosphere.
4. QR Code Stickers

QR codes have become especially popular over the past few years. Their success is partly due to their ability to connect in-person customers with digital information, most notably restaurant menus.
But these stickers must be replaced periodically if placed in a high-traffic area. Moreover, you might want to get thousands of QR codes out at once if they are for a sale or a time-limited offer. It is possible to create a custom roll of QR code stickers and labels that can be used for this purpose.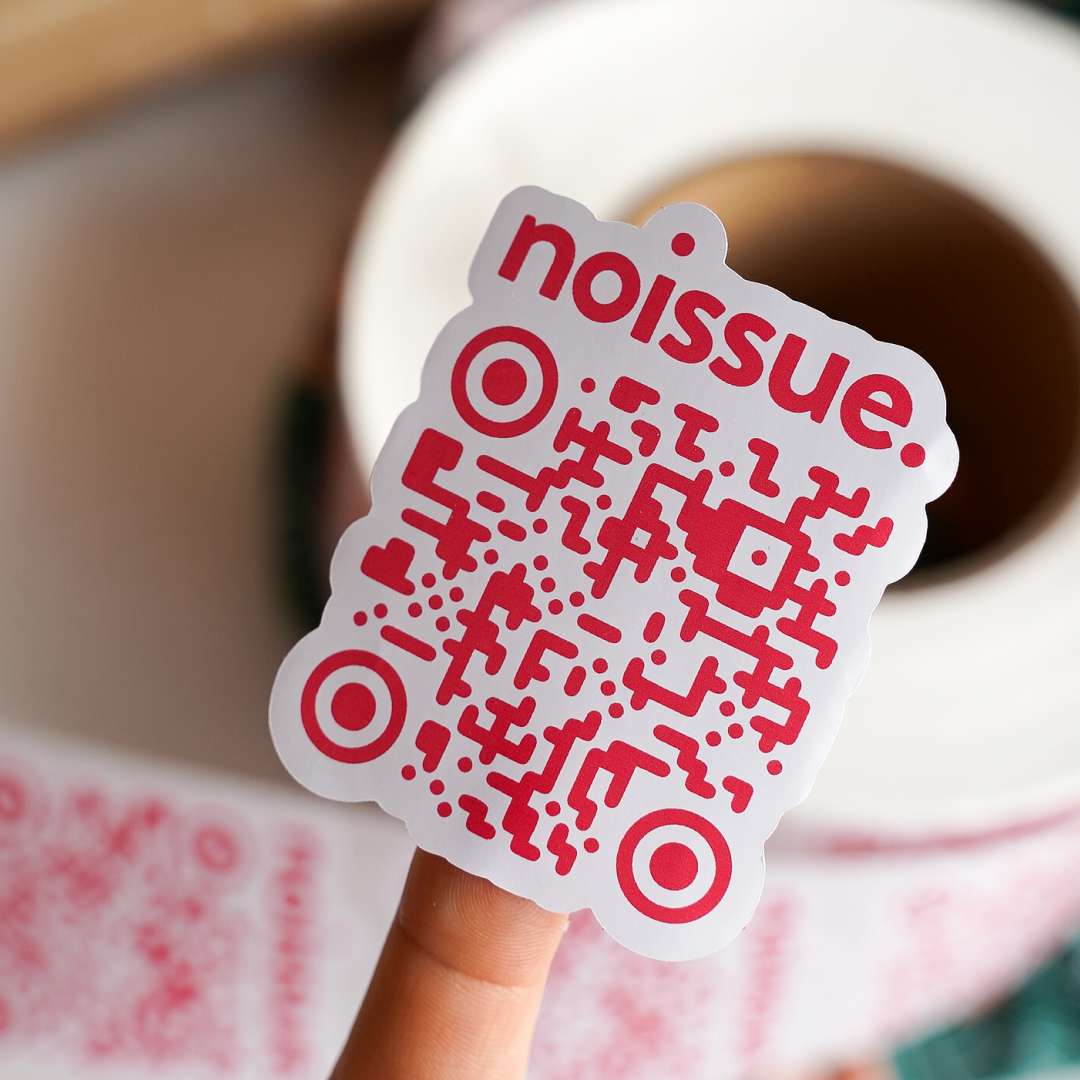 5. Easter Eggs and Giveaways

Finally, as easter eggs and giveaways, stickers are the perfect cost-effective option.
Easter eggs are little treats with extra messaging or information that can extend the customer journey far past the purchasing process. These can include a code for exclusive content, games, and more.
As a giveaway, stickers can find their way into use in many ways. Imagine people using your brand's logo on their smartphone, laptop, water bottle, school binder, and more – this is all peer-to-peer advertising that only amounted to the cost of one sticker. The benefits here are exponential.
That's a Wrap!

Bring enormous branding and marketing opportunities to your products and packages with custom waterproof stickers and labels.
At noissue, we create sustainable packaging that will give your parcels a more excellent perception of value and quality. Elevate your brand through exciting and ec0-friendly stickers that'll make orders stand out from the competition!

Get started and browse our range of stock and custom options by product category or your industry.