With the holidays approaching, businesses have an opportunity to make the most of the merriment by putting a seasonal spin on their graphic design. Here's a look at simple ways to create holiday magic through your creative content.
Everyone loves the holidays, right? Well, perhaps except The Grinch! But there's nothing quite like the elements of the season — glistening snowflakes, gingerbread cookies, and ornament-adorned trees.
When it comes to branding, the holidays present an opportunity to infuse some fresh creativity into your business's marketing, advertising, and client appreciation offerings. However, you may find yourself wondering how to do that without going over the top in a way that feels inclusive and festive at the same time.
Great holiday design does a few things: retains the integrity of your brand, marries your branding with seasonal elements, prompts customers to take action, and creates the sense of joy and merriment associated with the holiday season.
Whether you're planning to send holiday cards, mail a (virtual) party invitation, update your website, or create social media ads, there are some tips and tricks you can easily implement into your graphic design. This will help current customers feel those warm holiday fuzzies and attract new ones for the same reason!
From tinsel to twinkling lights, 'tis the season to get creative with your content. Here are six ways to spruce up your holiday designs with some joy and jubilee.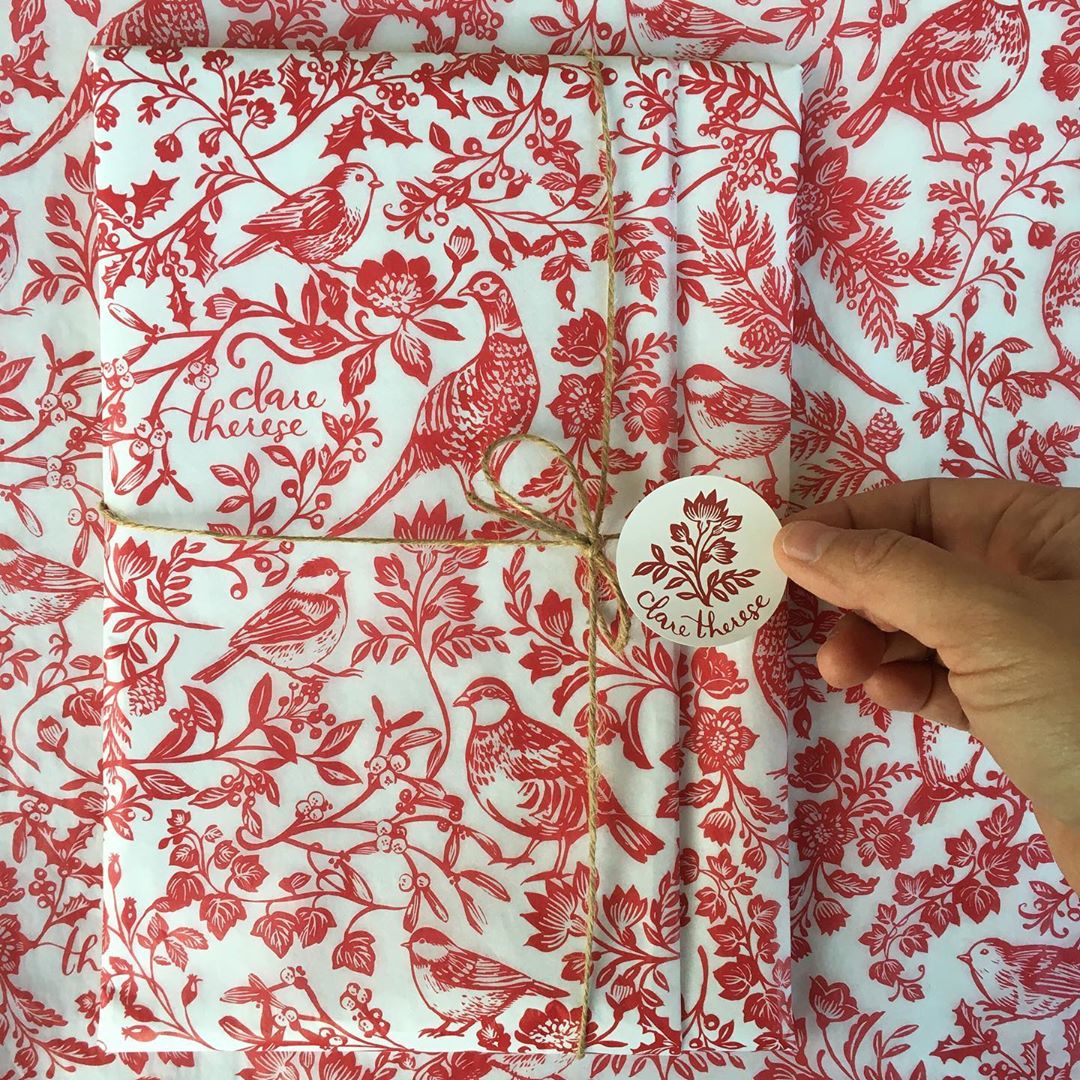 Weave in wintry elements.
Using winter colors and imagery is a safe way to create a holiday connection for customers and clients when promoting seasonal sales or sending cards, no matter which holiday they celebrate. Thematic tokens like snowflakes and snowmen are more wintry than Christmassy (or tied to any other specific holiday) but are still reminiscent of the holiday season. Other best bets include: candy canes, gingerbread men, poinsettias, and mistletoe. Chances are your customers have different backgrounds and beliefs, so you'll want to consider your audience before going all out on a Christmas theme — and wintry designs are a great alternative. That being said, most companies continue to use Christmas elements like Santa Claus and ornaments in their holiday graphics year after year as Christmas has become synonymous with a season (rather than only a religious holiday).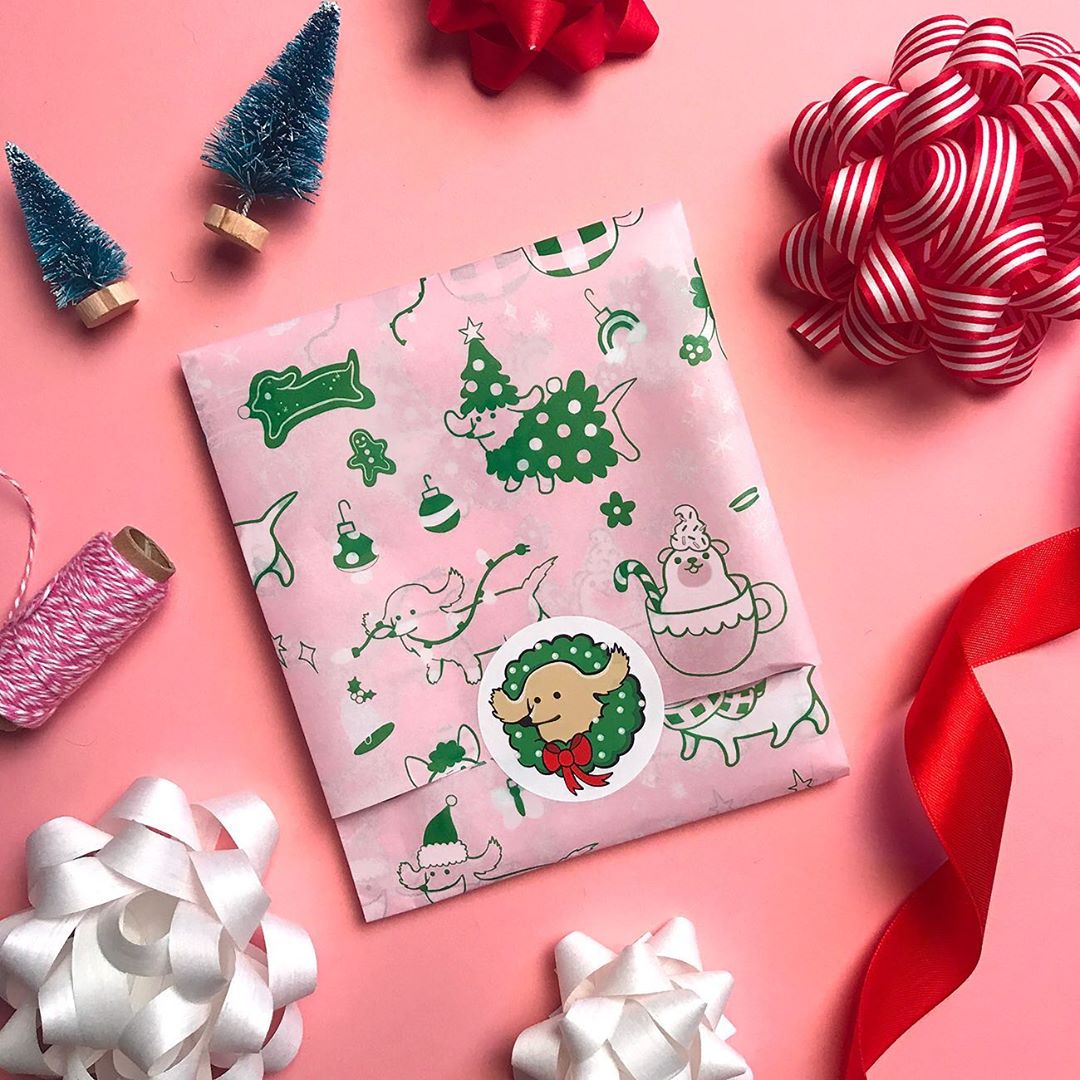 Create seasonal collateral.
The holidays present a time to create unique, eye-catching materials to promote your products or services. Options include digital gift guides, catalogues, and lookbooks highlighting seasonal specials and new items or services. Even if you don't produce this collateral throughout the year, it won't shock your audience and will likely serve as a welcome tool for holiday shopping. Consumers are used to flipping (or scrolling) through catalogues and gift guides. After all, both are intended to make their gift-buying easier — and your Q4 a success!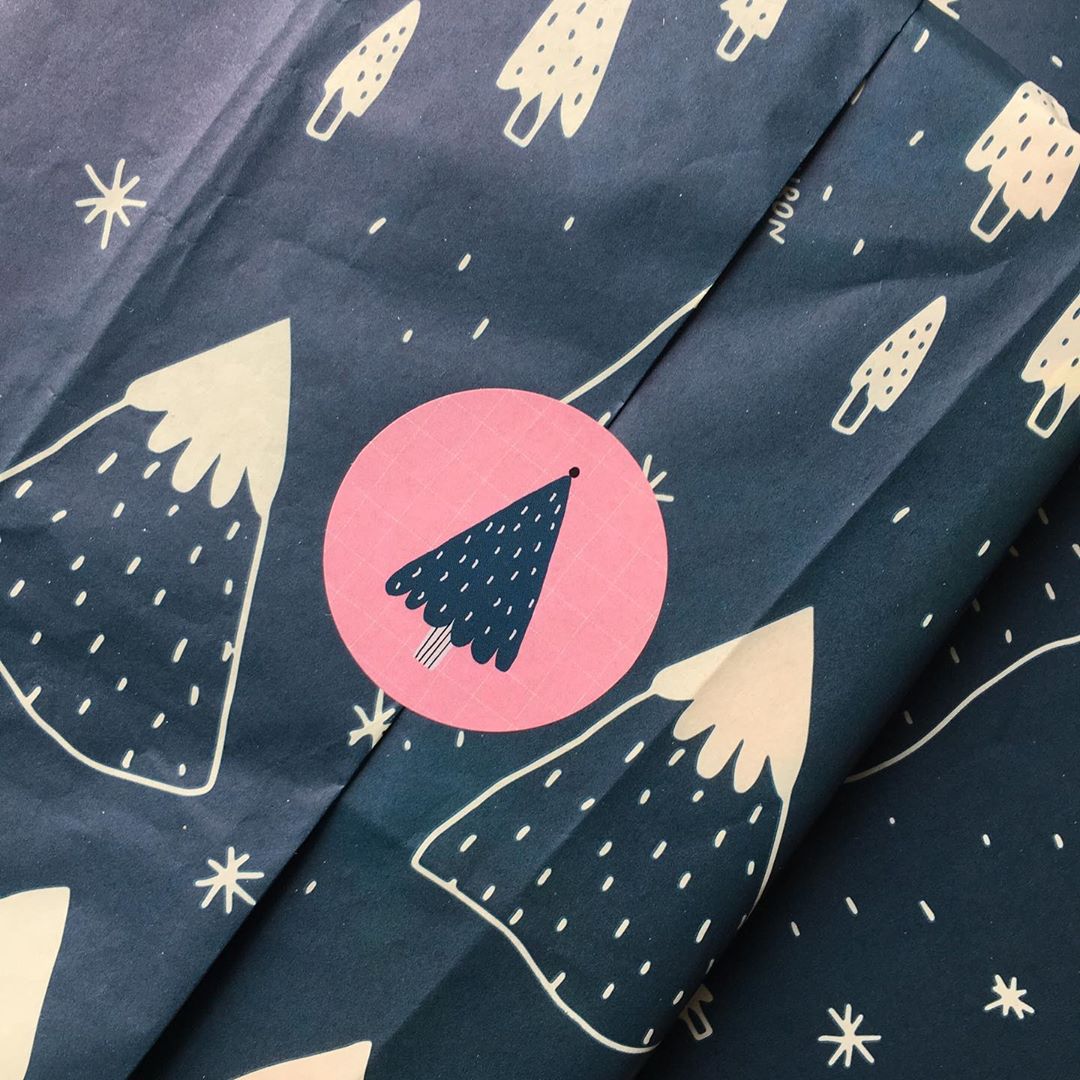 Get creative with color.
Sure, red and green are the go-to Christmas colors. But any color can be festive with the right design, whether you want a Christmas spin or a general holiday feel. Allow the full spectrum of the color wheel to inspire your designs! Think about wintry colors like blue, purple, white, and silver. Or, consider incorporating the "brightness" of the season — like glimmering lights and glowing trees — into your designs with yellow and gold. Pro tip: Make sure your color concept complements your branding. Work your brand colors into your holiday design, and remember that anything you create should be consistent with your brand.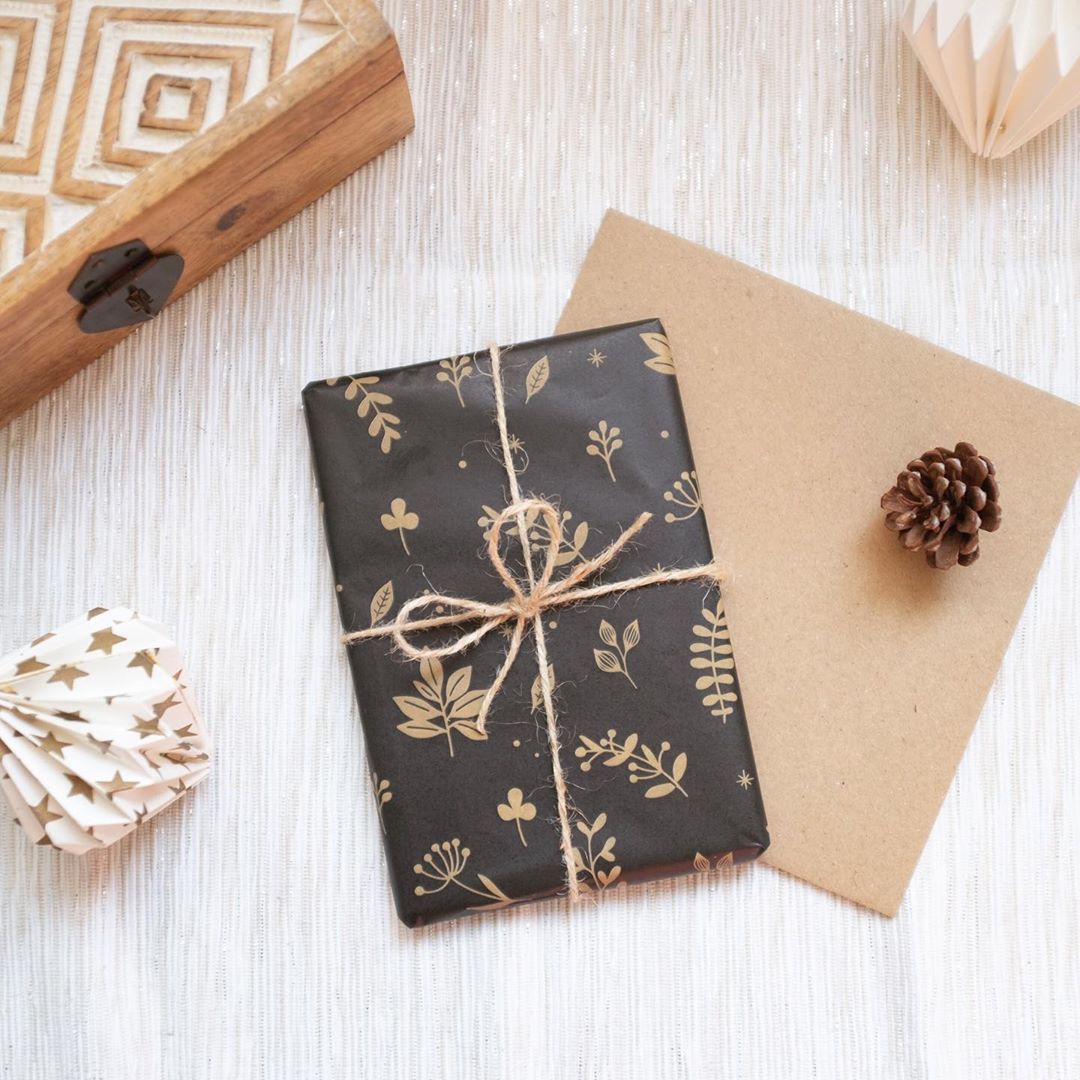 Make the most of metallics.
Speaking of color, not only are metallics a continued trend in home design and fashion, but they are also a glamorous way to elevate your designs. A little sparkle and shine can give a whimsical holiday feel to your designs without being tied to a specific holiday. Silver, especially, connotes a wintry feel. For printed items like cards, invitations, or packaging, add a silver or gold foil effect for a hint of glimmer. For digital materials or website design, you can add metallic shine through videos, animation, or photos. The key here is to use simple elements that convey a holiday message without being too literal. Examples include stars, lights, ornaments, jingle bells, ribbon, snowflakes, and gift-wrapped presents.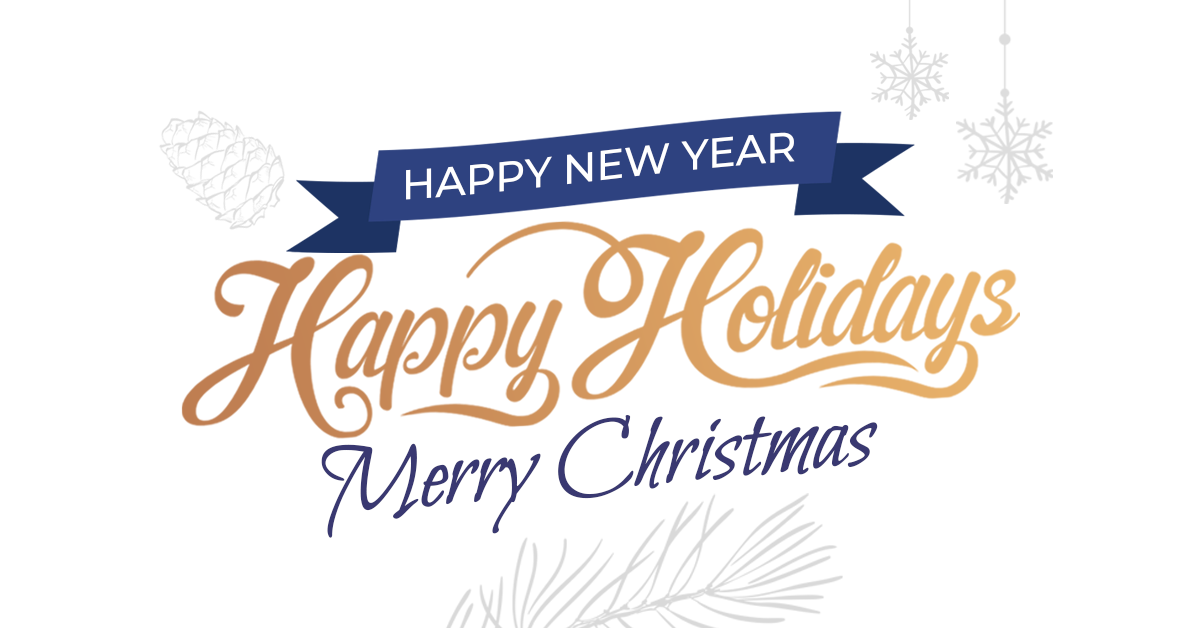 Have fun with fonts.
The best designers know that fonts tell a story. They are integral to your design and can make your message playful, serious, artistic, and so many other qualities. The fanciful nature of the holidays provides an opportunity to try unique fonts you may not otherwise use. Just like the holidays themselves, holiday fonts are highly decorative, often with oversized swoops and swirls. But, they still have to be legible! Luckily, holiday messaging (Merry Christmas, Happy Holidays, Happy New Year, etc.) is very recognizable, making it easy to use a scripted or handwriting-style font. For something extra unique, create custom illustrations or custom typography — both will have an artful feel and set your holiday branding apart. Think of the holidays as a ticket to creative freedom, where you can experiment with fun, playful fonts and layouts to make your content stand out!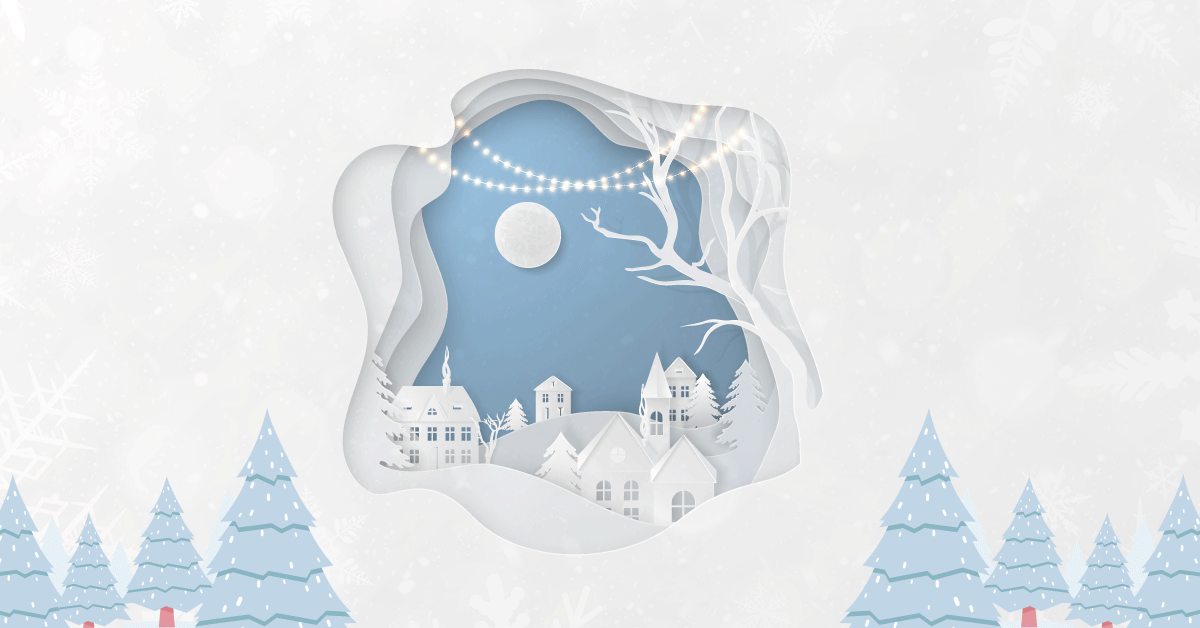 Bring the holidays to life with animation.
Nothing adds some cheer like design that feels life-like. Whether it's falling snow or a prancing reindeer, animation lends a festive touch to digital content including your website and social media graphics. If you have the resources for custom animation, that's great, but you don't have to create something complicated in order for it to be effective. A simple GIF animation or a small animated element like illuminated lights adds whimsy and delight — and provides a warm holiday feel that resonates with customers.
When it comes to giving your graphic design some holiday cheer, remember to keep the integrity of your brand while taking creative license on classic seasonal themes. Experiment with different collateral, colors, metallics, fonts, and animation — and, as always, keep your audience in mind. Great holiday graphic design adds a glimmer of holly jolly fun to your company's existing branding, and it helps your customers feel the magic of the season. Happy designing!
---
Design Pickle is the world's leading flat-rate graphic design service with a mission to change lives through creativity. Founded by Russ Perry in 2015, Design Pickle has grown from two people to a network of over 500 creatives. Design Pickle offers unlimited graphic design and custom illustration services for businesses around the world — all backed by a 30-day satisfaction guarantee. Learn more at www.designpickle.com.