So tell us what you want, what you really, really want. 💃

The Spice Girls had a point – since the holidays are just around the corner, it's about that time to get gifts for your friends and family they'll be delighted to receive!
Avoid the awkward Christmas socks this year and switch things up this season. Instead of making a last-minute run to giant retailers, shop small businesses with thoughtful and unique home and gift items that anyone will love to unwrap.
In this handy gift guide, we're bringing you our favorite small businesses and brands that are nailing the holiday spirit on the head. From precious embroidered decor pieces to toys that don't generate any waste, we've got you covered on products that'll set the gifting bar high.
Green Gaea

Green Gaea is an eco-conscious shop based in Singapore with sustainability as a core component of its mission to support artisans around the globe. All the products available for purchase are handmade and eco-friendly from makers using fair trade practices. Green Gaea's gifts are not only thoughtfully designed and beautifully crafted but are an excellent way of supporting local communities and fair wages through every purchase made.
Shop consciously and check out Green Gaea's collection of accessories and homeware! We especially have our eyes on the handmade Palo Santo, Incense & Amethyst gift bundle that'll welcome anyone into a warm home.
Glowvine

Candles are the gift for the ones who love their rest and relaxation! They're made even better when candle jars can be repurposed – which is what Glowvine specializes in! Based in Canada, Glowvine offers handmade candles with scents that are comforting and complementary to the holiday spirit. Because the candle vessels are made from non-toxic and eco-friendly jesmonite, you can either order candle refills to place back into the jar or transform them into a new home for your plants. Super cute and sustainable, anyone receiving a Glowvine candle will be glowing with joy!
Nothing says sweater weather more than a warm scent like this Pumpkin Chai candle in an Amber planter.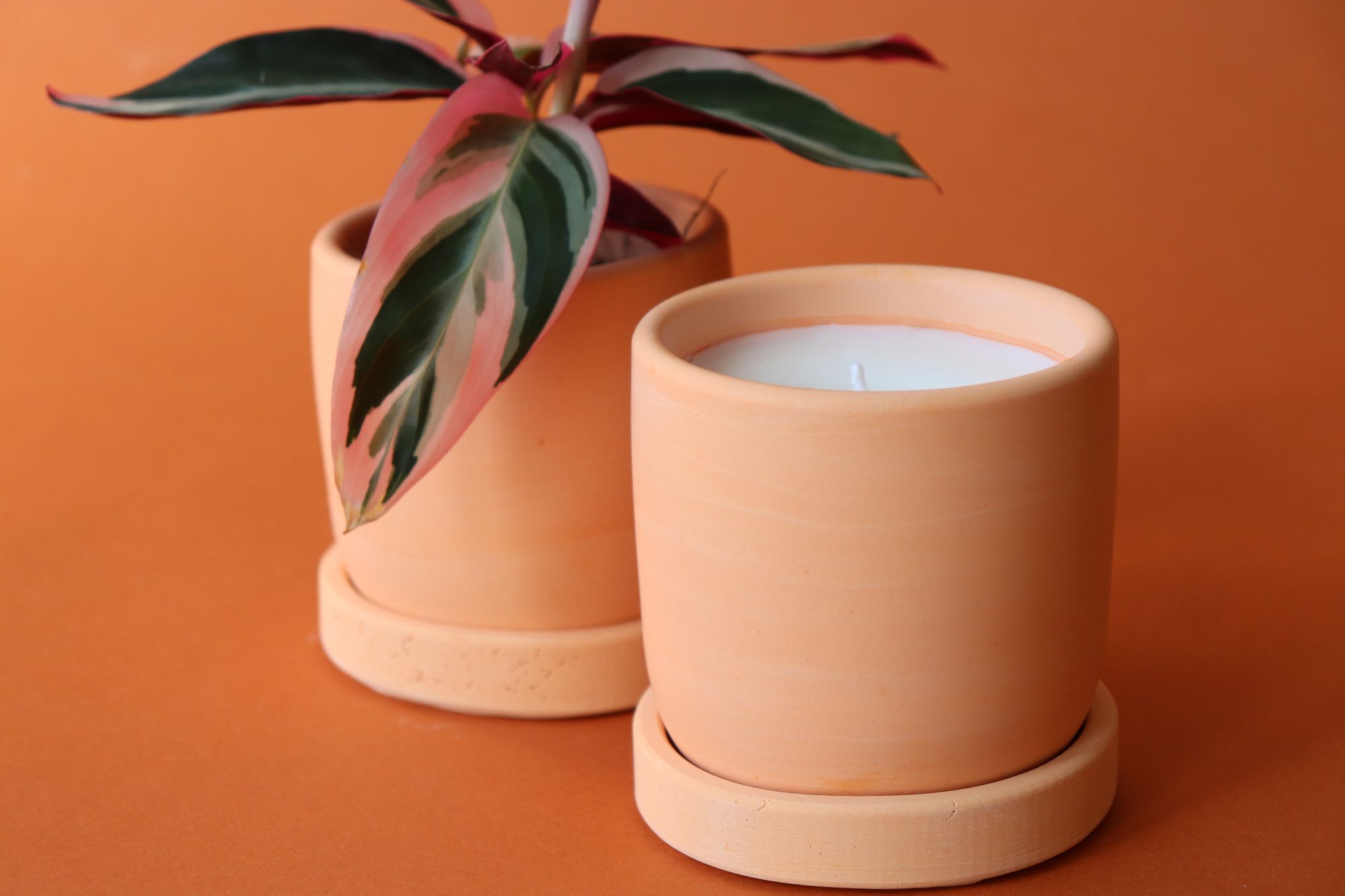 Booxies

This is for all you bookworms out there – you'll be jumping out of your cozy reading chair when you receive a box from Booxies! This Australian gift box company is all about good reads and even better treats to enjoy with a curated selection of works from various genres. Each curated box is put together with a lot of love so that everything inside gets you ready to embark on a literary journey. From thrills accompanied by chocolate truffles to romantic comedies and champagne seltzers, Booxies has something for everyone! And if you're feeling extra adventurous, try building your own box.
Booxies' Watch It Grow box is a sweet and sustainable gift that includes herb seeds, a biodegradable pot, tasty tea bags, and much more for the well-read and eco-conscious bibliophile!
ER Embroidery

ER Embroidery has some pawsome goodies for the animal lovers in your life! The creator of ER Embroidery, Emma, is a self-taught embroidery artist hand-crafting modern pieces inspired by Australian flora, fauna, people, and pets. Emma thus started ER Embroidery as a way to share her growing passion for hand embroidery. If you're in the market to turn a portrait of your fur baby into an embroidered display or would like some whimsical threads to hang at home, shop the selections from ER Embroidery!
As if puppies couldn't be any more perfect – here's a custom hand-embroidered good boy by Emma!
Hilana

Organic cotton is always a good idea. And artisan Turkish towels from eco-friendly brand Hilana are always a great gift, no matter the occasion! Hilana is a certified B Corporation based in Chile, hand-making recycled textiles through a responsible, conscious, and clean method, starting from the desire to upcycle used cotton into quality items. Hilana's products range from ultra-soft and luxurious bathrobes, throws, and ponchos that are 100% clean without harmful dyes or chemicals. And every order comes in completely compostable packaging for a zero-waste gifting experience – a win-win for a special and sustainable gift!
Hilana's Hooded Poncho Towels do double-time since it's perfect for drying off at the beach or snuggling up next to the fireplace. We can't help but smile at all the patterns and bright colors that never go out of season!
KTT Studios

For chic drinkware and accessories with plenty of character, KTT Studios has you covered. Hailing from Illinois in the United States, founder Kim crafts items that spark joy and celebrate achievements no matter the size. You can find a variety of uplifting home goods from their catalog, including coasters reminding you to take care of yourself and cups to tell you that you're doing amazing, sweetie. The affirmations don't stop there – you can put in your custom slogan to be printed on wine labels and mugs! Who doesn't want to receive a motivational and multifunctional gift?
Take a sip with your pinkies up using this classy and sassy Sip Sip Glass – ideal for iced coffee, beer, and your favorite cold beverages!
The Kind Poppy

The Kind Poppy is a vegan and cruelty-free shop offering fragrant candles, shower bombs, and bath bombs for self-care. Originally a fundraiser for founder Autumn's father, The Kind Poppy sells goods rooted in kindness toward oneself and the environment. Show your care in the form of bath bombs scented with fan favorites like Sandalwood Rose and Evergreen & Lavender, or lather up with their hand-cut soaps!

An all-around choice that's exfoliating and smells like a dream is The Kind Poppy's Dreamsicle Sea Salt Soap. You can't go wrong with a squeaky clean and sustainably made gift!
Tiny Earth Toys

Santa's got just the right thing for your little one on your nice list. This year, consider going zero-waste through Tiny Earth Toys' rental program! Tiny Earth Toys' mission is to encourage circular play by curating educator-curated toys for an enriched experience and rotating them after your child is ready to move on. Select either a hand-picked or customized toy kit, watch your tiny tyke grow as they play, and exchange for a different set of toys when they're ready to level up. And Tiny Earth Toys has kits for multiple age ranges, so the whole family can sustainably play during the holidays.
More learning and less waste! You can also gift a Tiny Earth Toys rental subscription for another family to start their sustainable toy journey.
🎁 That's a wrap!

Shop these crowd-pleasers for the holidays, give your loved ones the best gifts they've seen yet! Don't forget about Santa's helpers, either – if you're in need of some seasonal packaging, we've got you covered. From custom tissue paper to cards and tape, noissue can help pizzazz your packages in an eco-friendly way. Ring in the season with gifts that are good for people and the planet!
---
Keep an eye out for more gift guides to come on The Wrap! Stay in touch and updated with us by following our Instagram and Pinterest. Here's to happy holidays!