Introducing our newest blog series on the Wrap featuring some of the incredible members of our noissue Creative Community. This new series highlights one special designer showcasing their creative workspace and process. Read on more to have a glimpse of "A Day in the Life" of a noissue Creative!
Dreamer, designer and lover of nature, crystals and magic, Roberta Rechena was born and raised in Lisbon, Portugal. In 2013, she moved to Dublin, Ireland where she now lives with her husband and their 9 year old daughter. After many years of working in corporate and start-up companies she decided to create her own business and founded By Roberta – Creative Studio in 2020. Roberta specializes in strategic branding, social media, packaging, and print for purposeful and meaningful brands.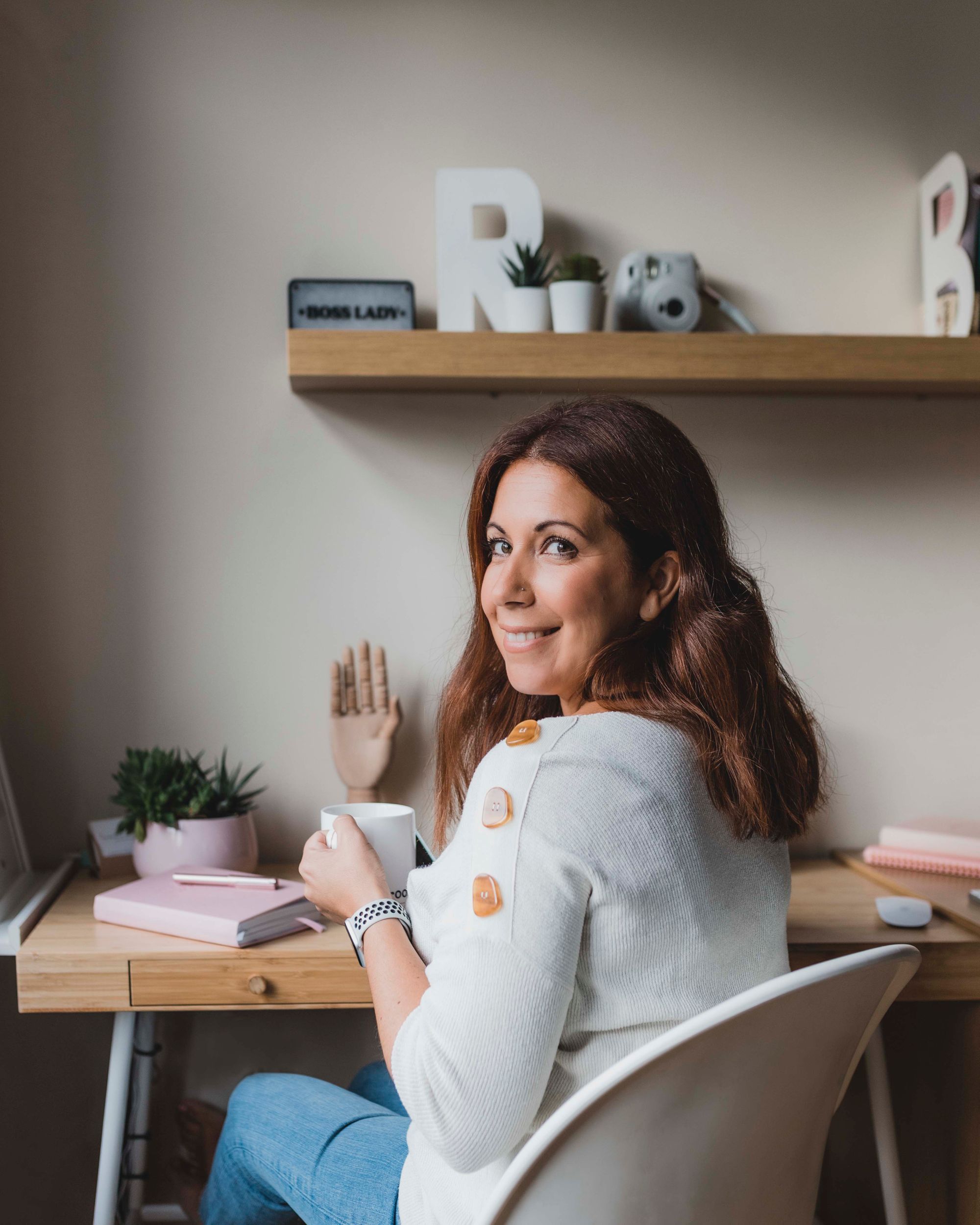 "I decided to start my business after a very toxic workplace experience. I was at the edge and decided life was too short to be unhappy. That is one of my mottos and what drives me everyday to put all my heart and soul into what I do for my clients." – Roberta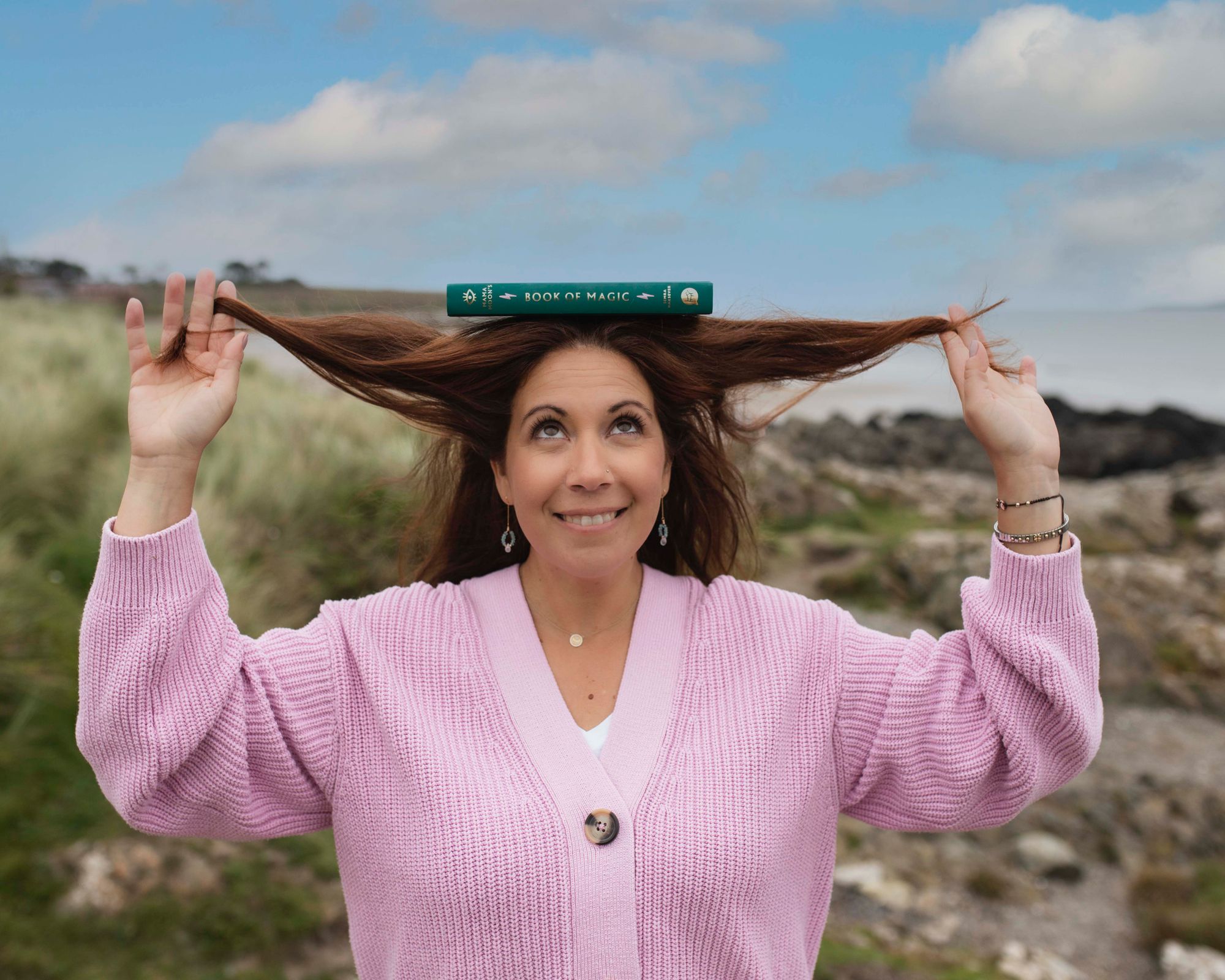 Being a designer is more than just a job to Roberta. She has a passion for perfecting brands and making them shine. Waking up to do what she loves and still being able to help small businesses succeed is something that makes her smile every day.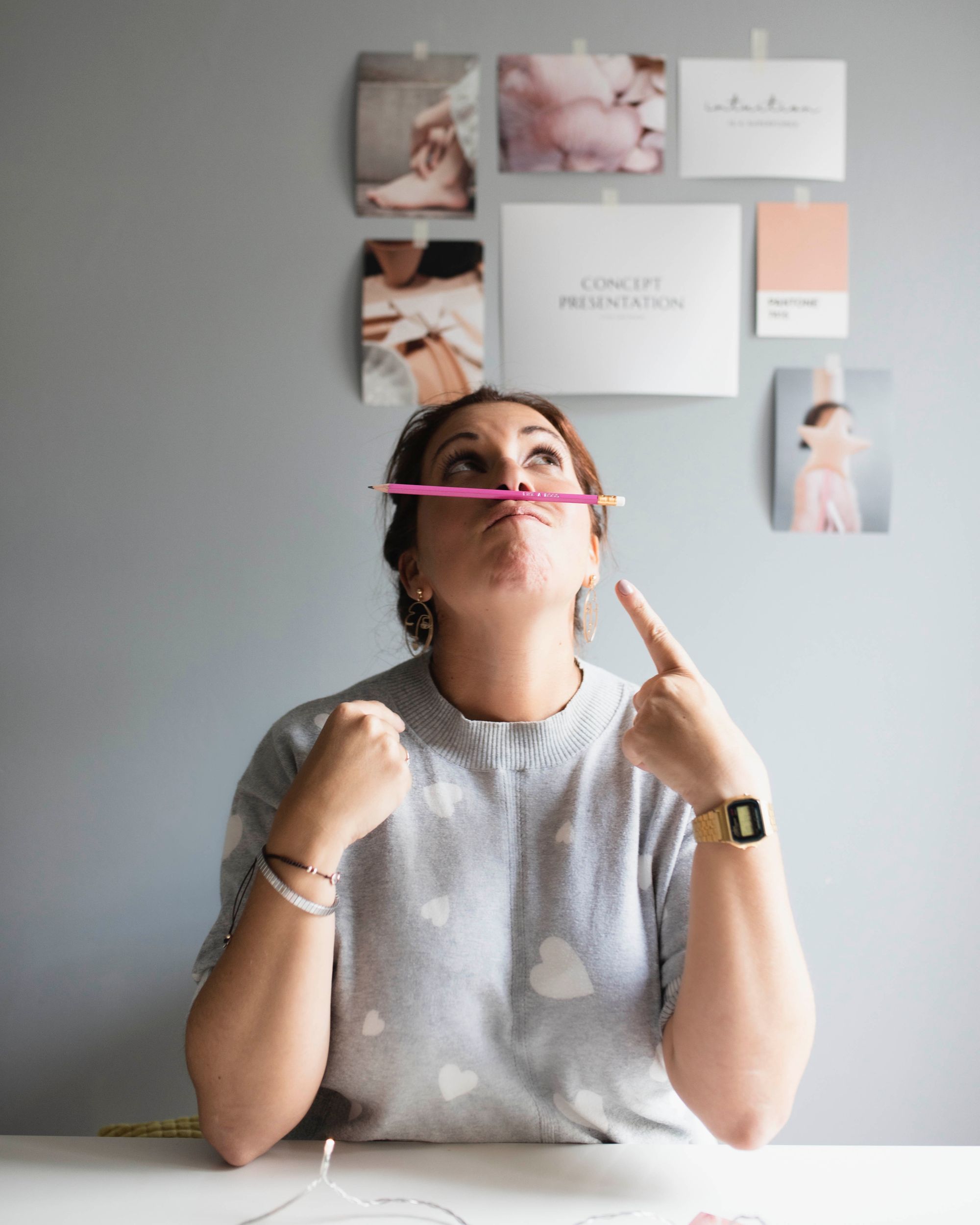 Roberta says: "Branding is my passion and it's fair to say that I'm most well-known for my intuitive designs. I'm a positive person and always try to look at the glass half full of any situation. I truly believe there's a solution for everything."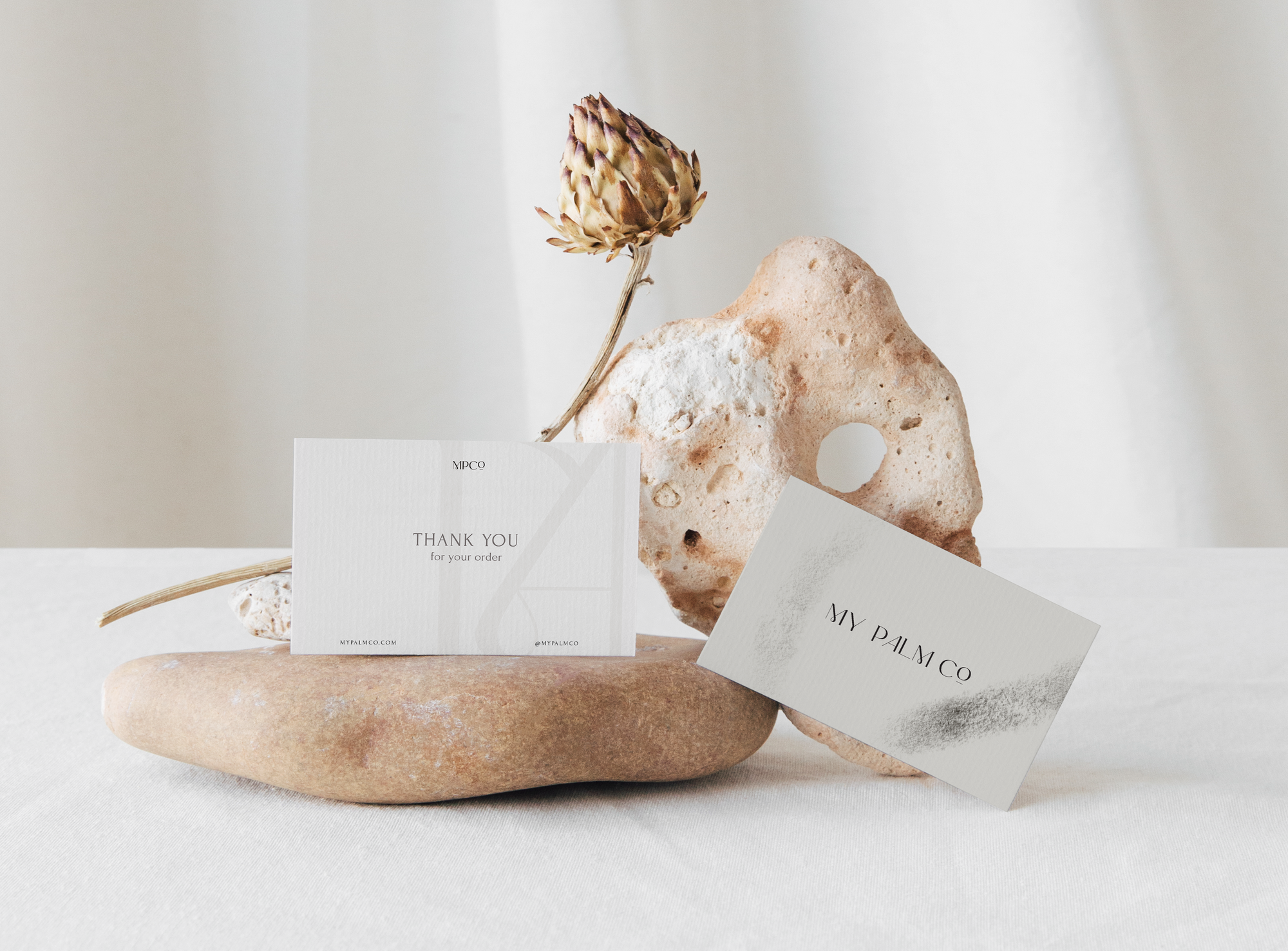 Sagittariuses are known to be compassionate, visionaries for being highly adaptable—which is evident in Roberta's day to day. Roberta jumpstarts her day once her alarm sets off at 6am. After the madness of the school run in the morning, she goes on with lighting some candles around her office space followed by a short meditation. Monday through Thursday is mostly spent on client work and Fridays are for her admin tasks or sometimes just a day to unwind and watch some Netflix.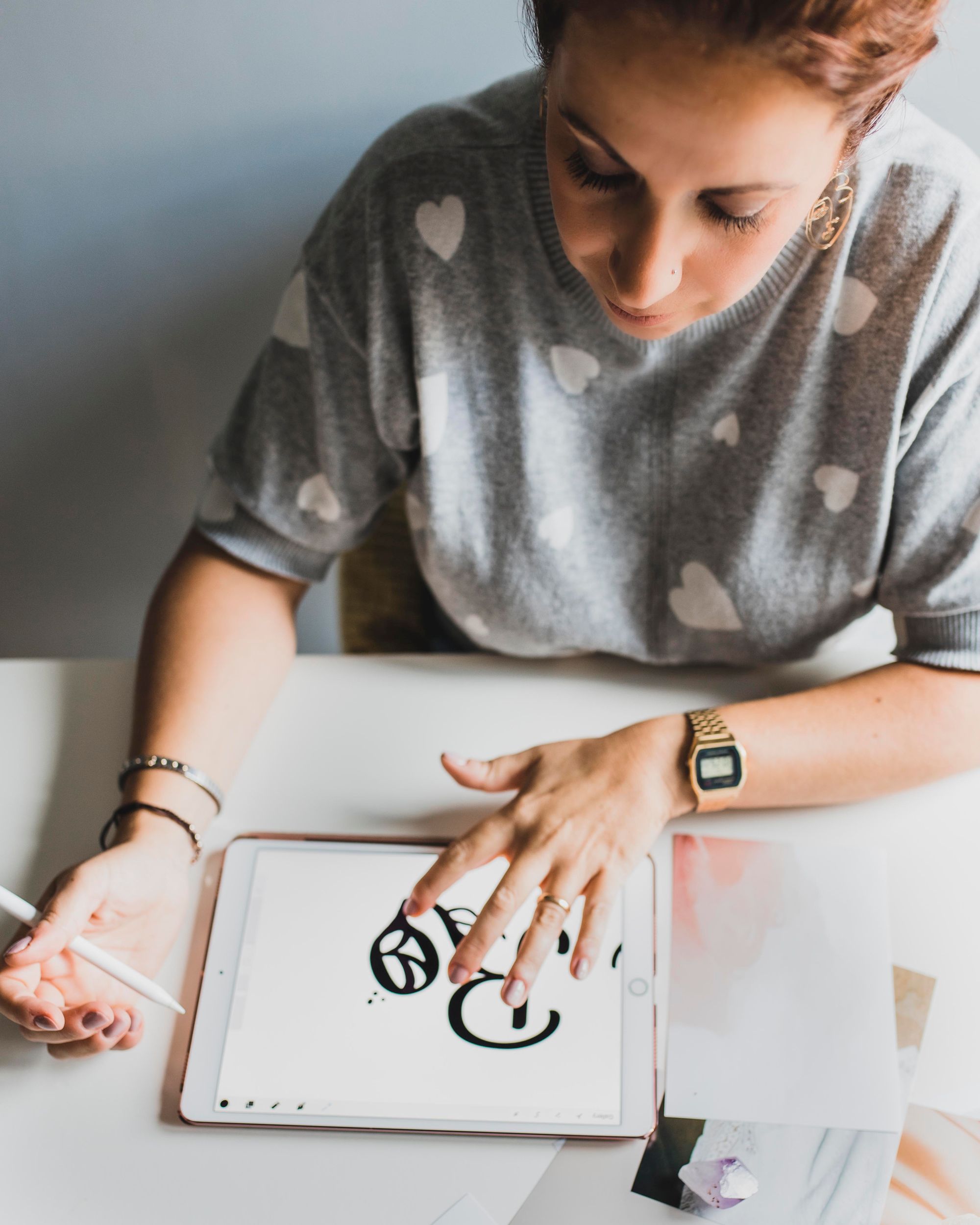 "I usually work with 3 to 4 clients at the same time, so I alternate the days I work on each project to allow some breathing space in between. For me it's important to step back on what I am designing and come back a few days after to see if I still feel the same about it. I always end my day reflecting on what happened by writing about it in my gratitude journal." - Roberta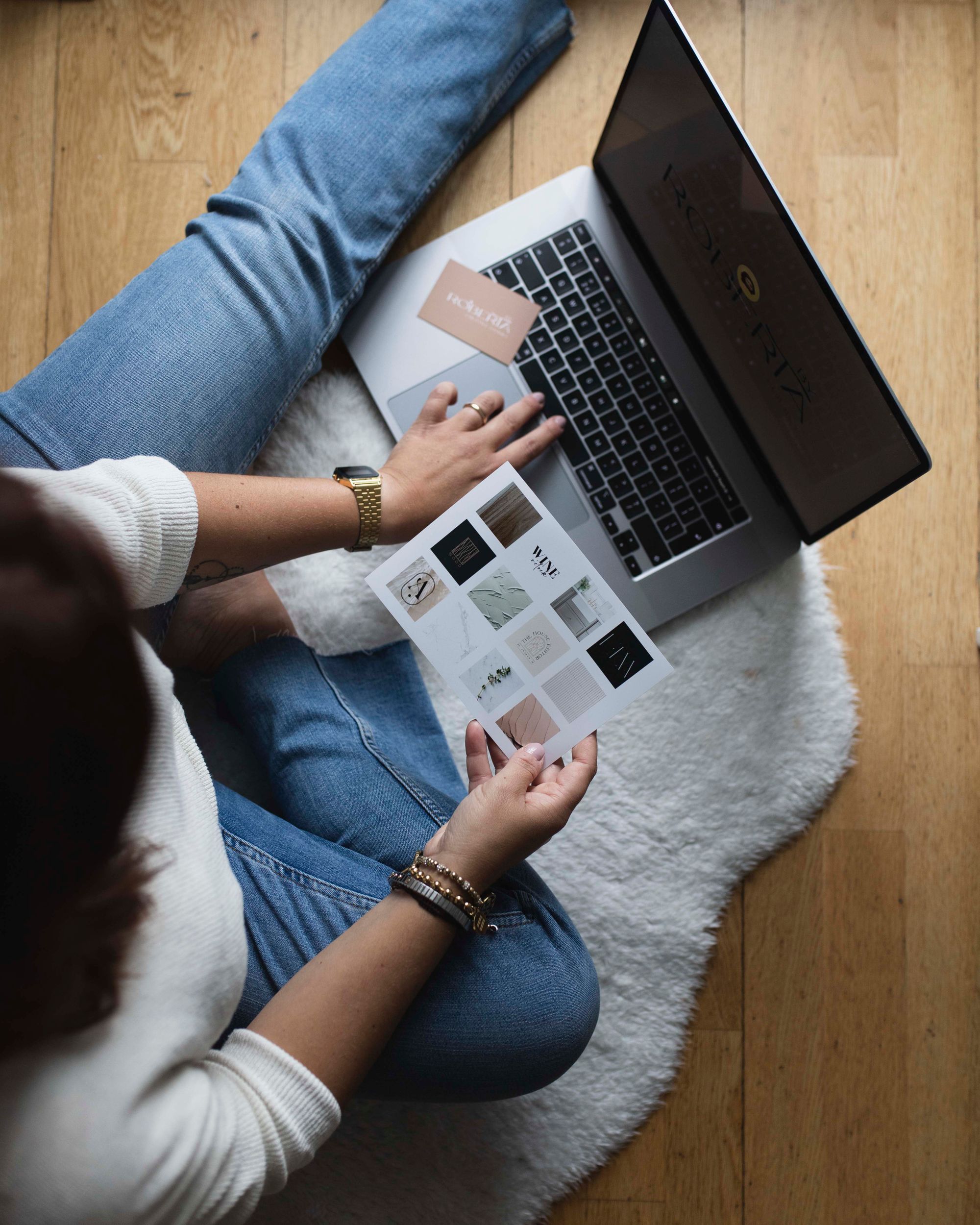 Choosing an absolute favorite part of her design process was definitely a difficult decision for Roberta as she loves every part of it. However, since she has introduced strategy into her process, she's been greatly enjoying defining brand archetypes.
"The design phase is obviously great fun especially If I'm adding some illustrated elements to the branding. I love to draw on my iPad (in Procreate) and then perfect and refine the drawings in Adobe Illustrator. It's amazing what can be achieved when combining these powerful tools.", says Roberta.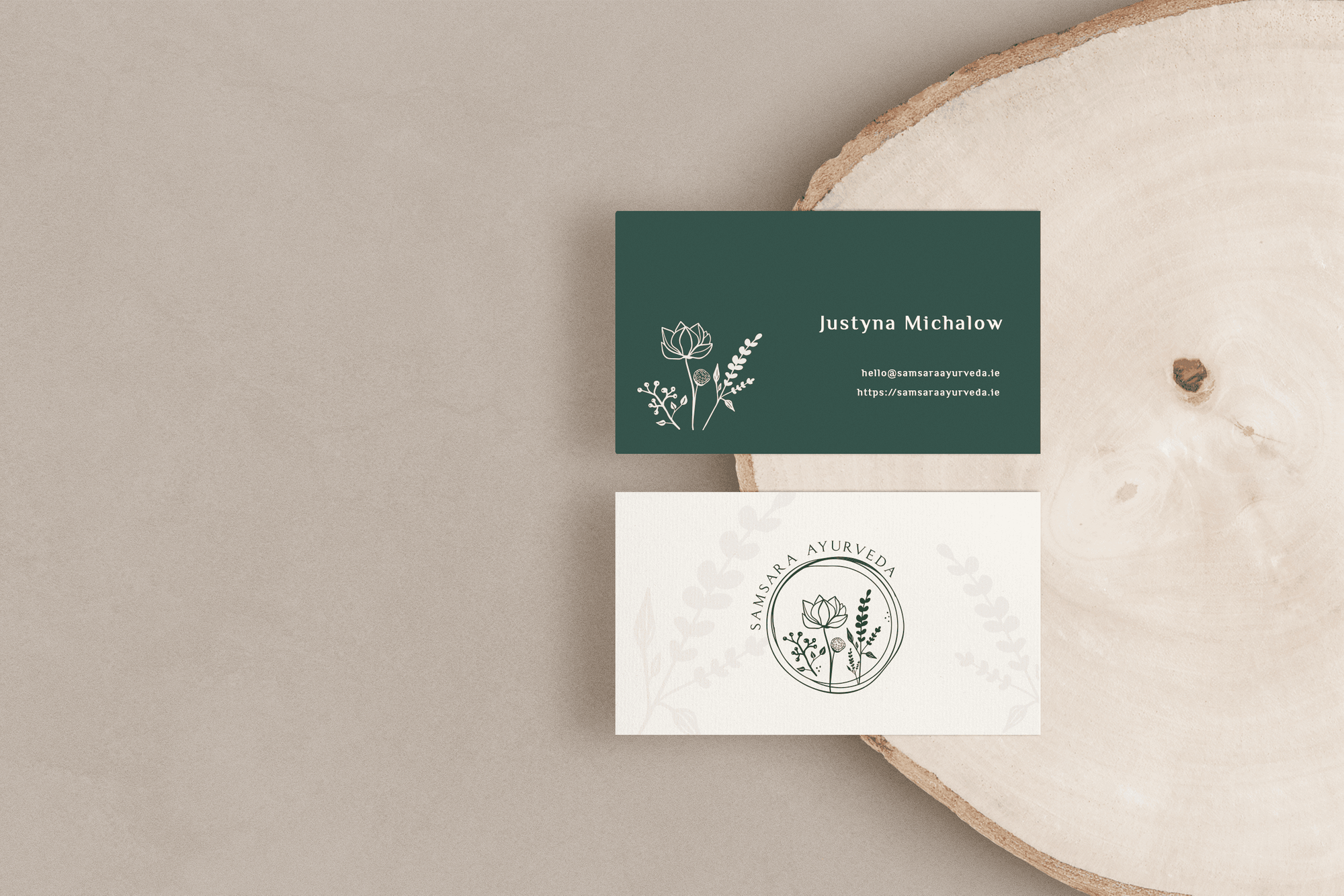 Every individual has their own set of essentials that they just cannot live without, especially in their workspace. Roberta shares that she always has her crystals, candles, intuition cards, pantone cards, and her vision board to keep her focused and inspired.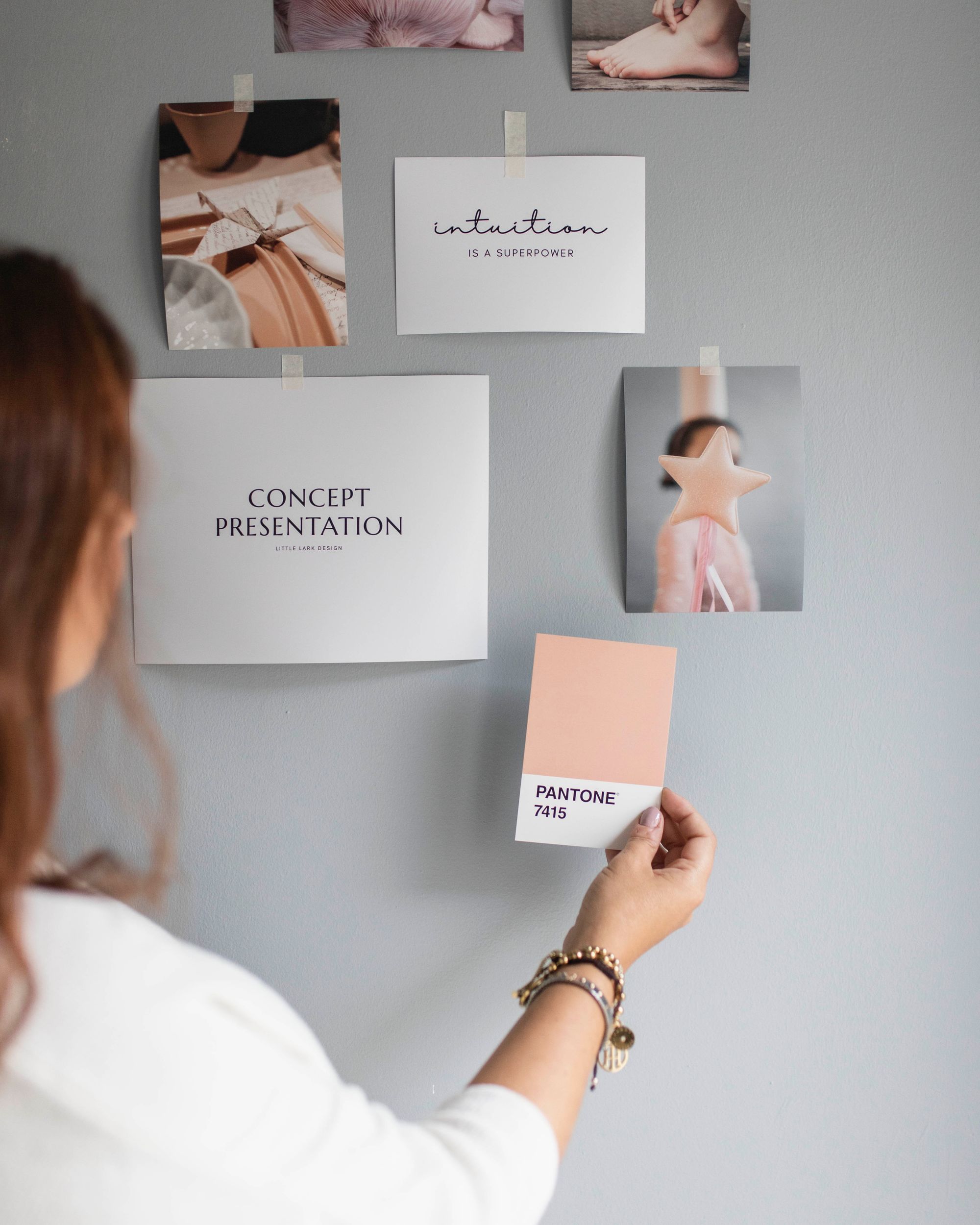 Roberta came across noissue due to its great reputation amongst creatives and was impressed with the high quality services offered. She had first heard about noissue through a Facebook group where the brand was being recommended to a fellow designer.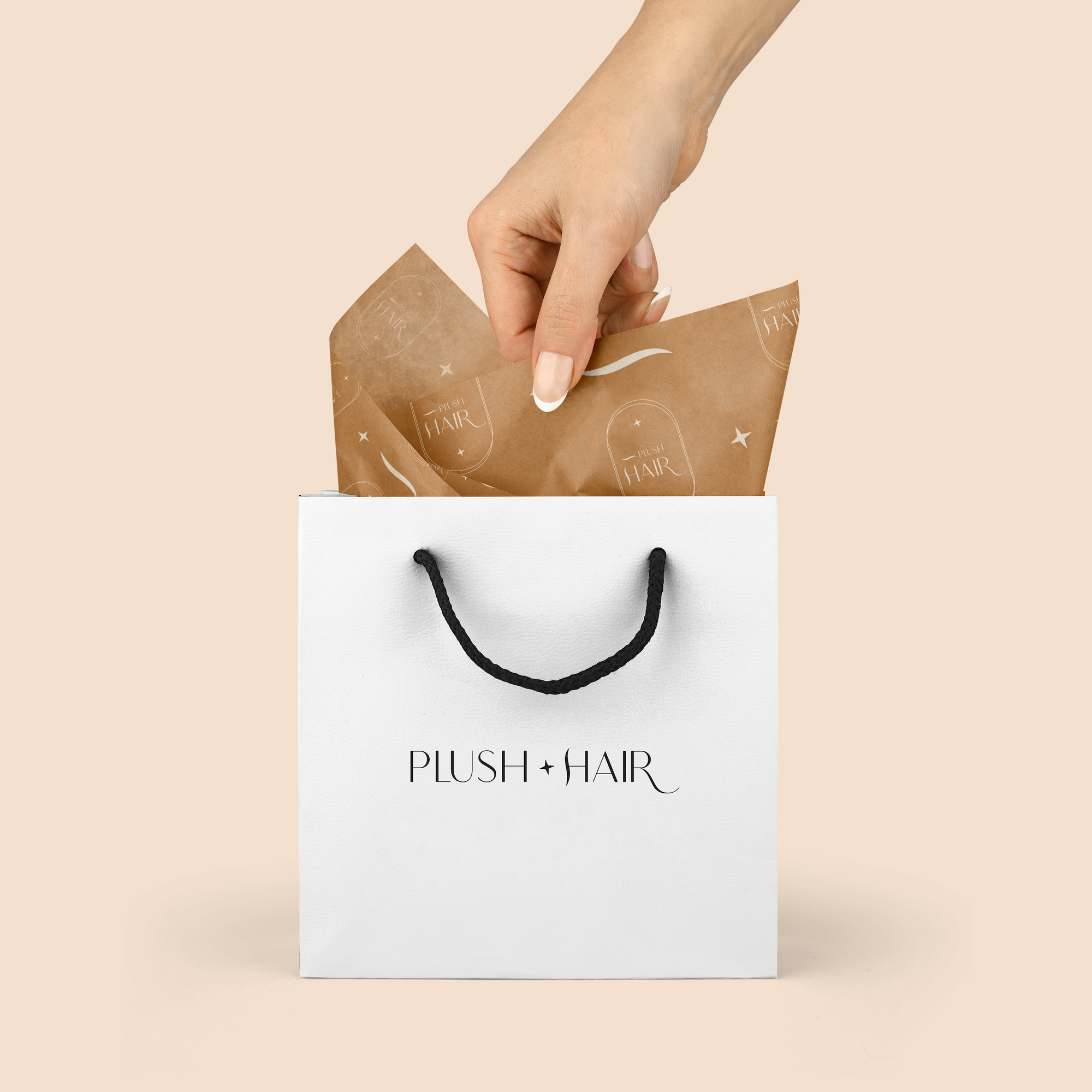 "What caught my eye was the noissue branding, it's so vibrant, youthful and creative - it's fun, and it feels so nice to navigate the website. noissue is more than a printing business, they are #goals for any designer!" - Roberta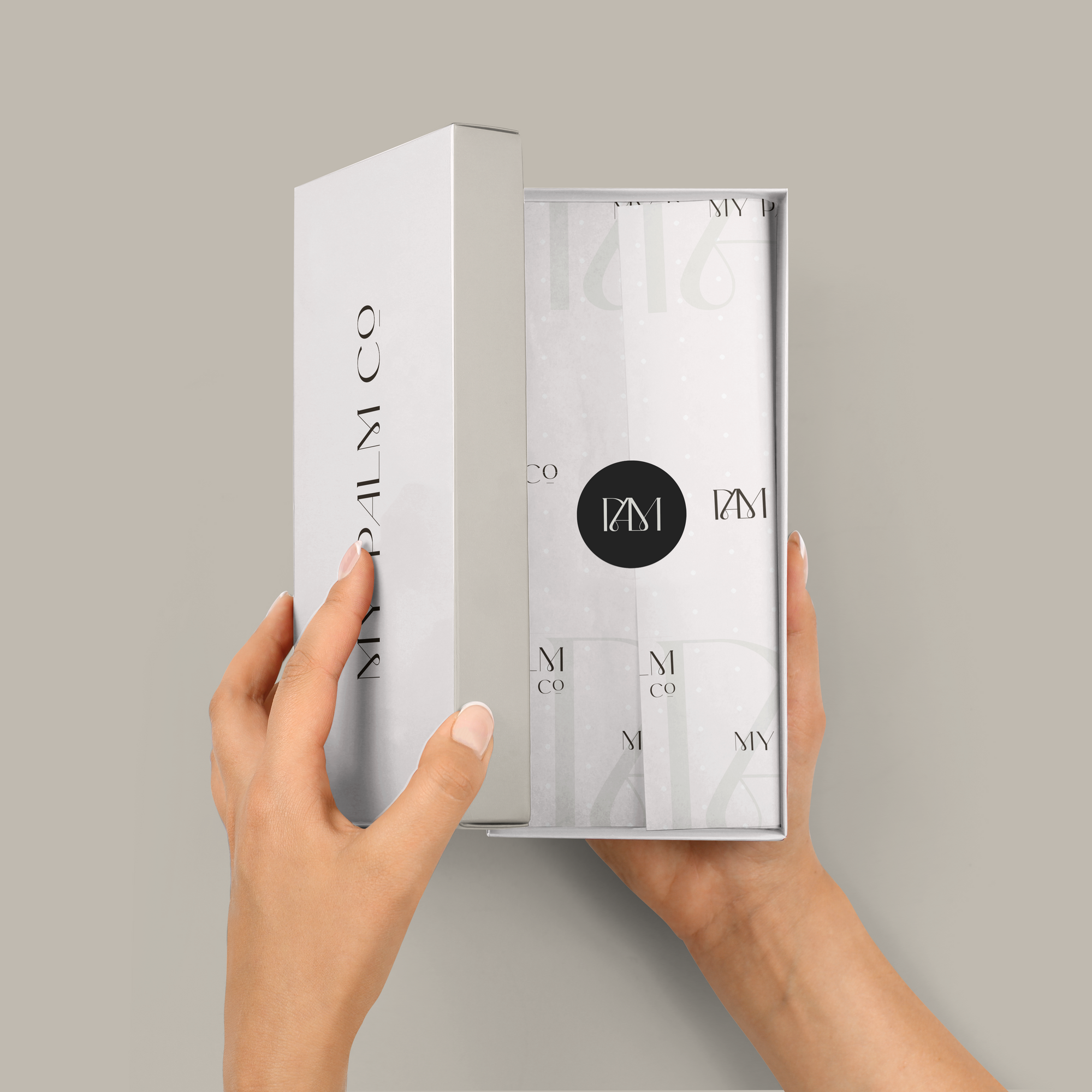 Wrapping up her special feature, Roberta wanted to share some few sentiments and fun facts:
"I'm an introvert and to grow my business and to put myself out there I had to push myself out of my comfort zone - it's still a work in progress, it always will be." - Roberta
---
Find out more about By Roberta – Creative Studio here:
Creative Profile: https://noissue.co/community/creative/partner/by-roberta-creative-studio
Website: https://byroberta.design/
Instagram: @designbyroberta