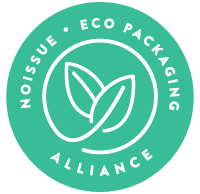 Sustainable lifestyles are increasingly becoming more essential in the world we live in today. And for good reason, too! As we move towards creating a better future for the planet, one of the best ways we can do our part is by living more environmentally conscious lifestyles. And the good news is that these don't have to be big drastic changes all at once. Living sustainably can start with baby steps and small changes—the key is consistency! And if you're at a loss about where to start, there are brands that can help you get on your way, just like the WOC-owned brand The Renewable Box!
Based in Toronto, Canada, sustainable living is the start and end point of The Renewable Box. Their mission is simple: to guide beginners towards more sustainable lifestyles through their curated gift boxes! From sustainability starter boxes to personal care sets, The Renewable Box is the perfect starting point for anyone looking to start living more responsibly, while supporting several small eco-conscious businesses at the same time. Everything at The Renewable Box is committed to circularity, right down to their packaging, which is why they've also opted to use noissue's compostable thank-you Cards!
Sustainable living has always been something that Viviana, the founder behind the brand, has deeply cared about. She'd always wanted to show people that switching to an environmentally conscious lifestyle didn't need to be so complicated or confusing. As climate issues worsened, Viviana knew she had to do something. She started researching and soon learned about sustainability-focused communities, and how individual actions towards circularity all add up to the greater collective in the long run.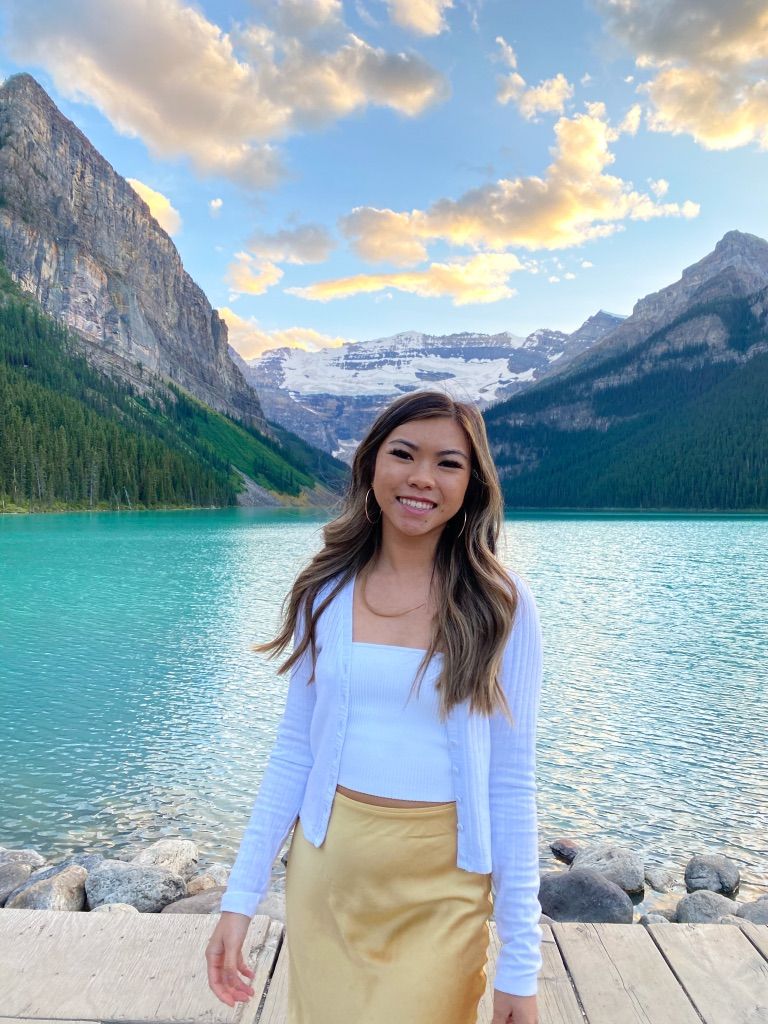 "I realized that individuals can make an impact, but it has to be together. Individuals vote every day with their money and what we choose to buy influences businesses and the environment."
Eventually, Viviana realized one of the main problems was accessibility. As much as people wanted to help, they just didn't know where to start. Price deterrents and knowledge gaps could be overwhelming, especially for those new to the movement, and can sometimes put them off from joining altogether. With that in mind, Viviana thought of a solution: a curated box of circular and environmentally-friendly everyday products delivered straight to their home! Not only does it eliminate the complications of searching for the right products to get started, it also helps support handfuls of small businesses that have environmental responsibility at their core. It's like a gift for yourself, and for the earth!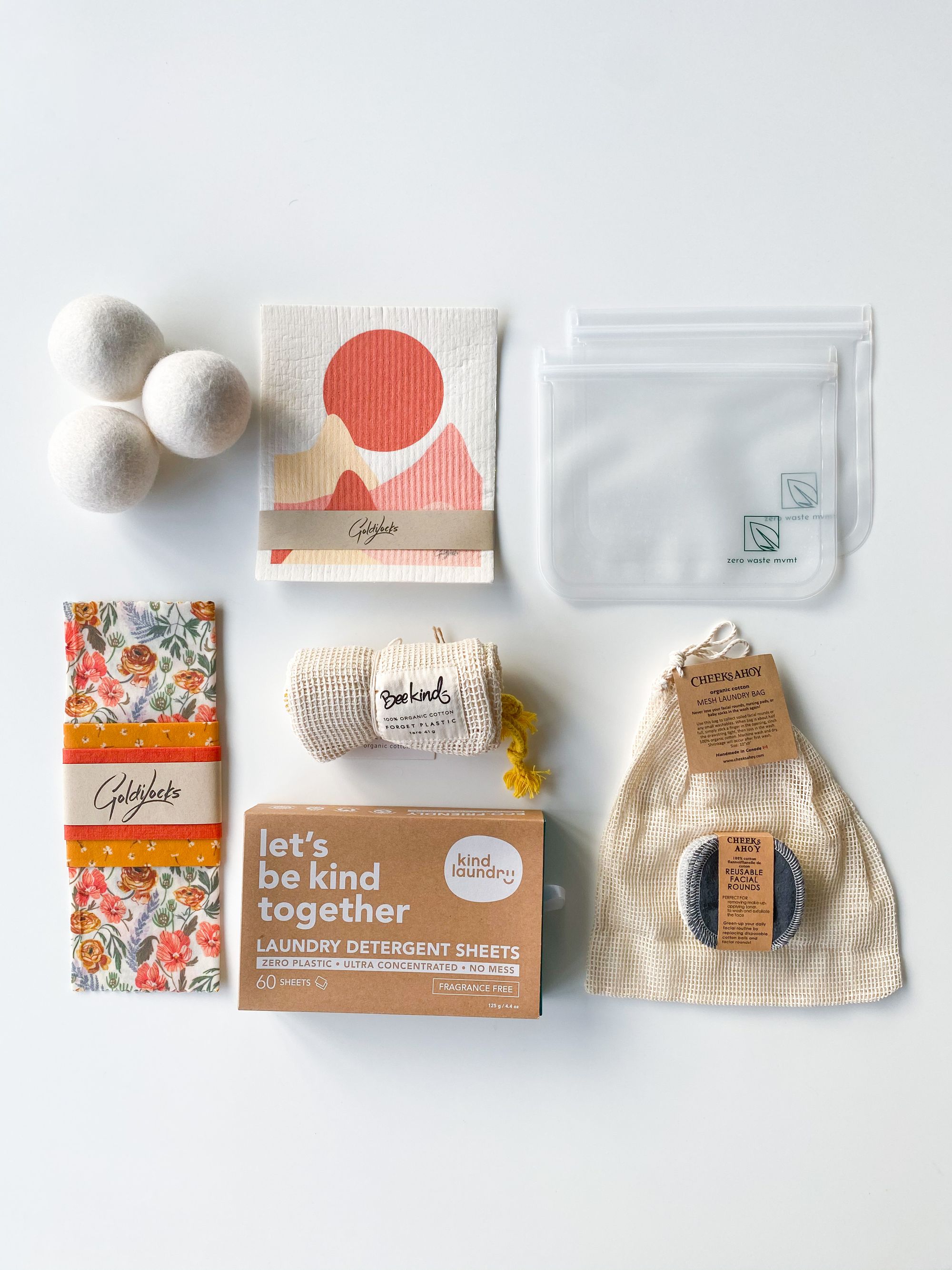 But it doesn't just stop there. Viviana also recognizes that meaningful sustainable living isn't just limited to the products you use. It also extends to your habits and way of thinking. This is why beyond her curated circularity-focused box sets, she continually educates her community on circularity and sustainability on her social media platforms. Viviana's goal with her business is to implement lifestyle changes through individual actions that create collective impact, and this extends from their buying habits as consumers up to their lifestyle habits as individuals. In the long run, more people making small changes towards environmental responsibility will all add up to a better future for the planet.
Sustainability isn't a one-off solution, and that's something that Viviana also understands. There is no one perfect solution, but rather gradual, consistent actions that altogether help build a better, healthier future for everyone.
"We strongly believe in imperfect sustainability, because it is better that people do something rather than nothing at all."
For Viviana, this also means living and consuming in less ecologically damaging ways that can be sustained for generations to come, such as by using the products in her boxes! Each box offers a handy collection of circular, environmentally-friendly alternatives to the products we use in our everyday lives, such as soap and shampoo bars, reusable snack bags, and toothbrushes made from bamboo. Viviana also makes it a point to package completely plastic-free, and to use post-consumer filler for their boxes. It's a process that's always in progress, and as the business grows, Viviana plans to incorporate more ecological initiatives to be even more circular in the future.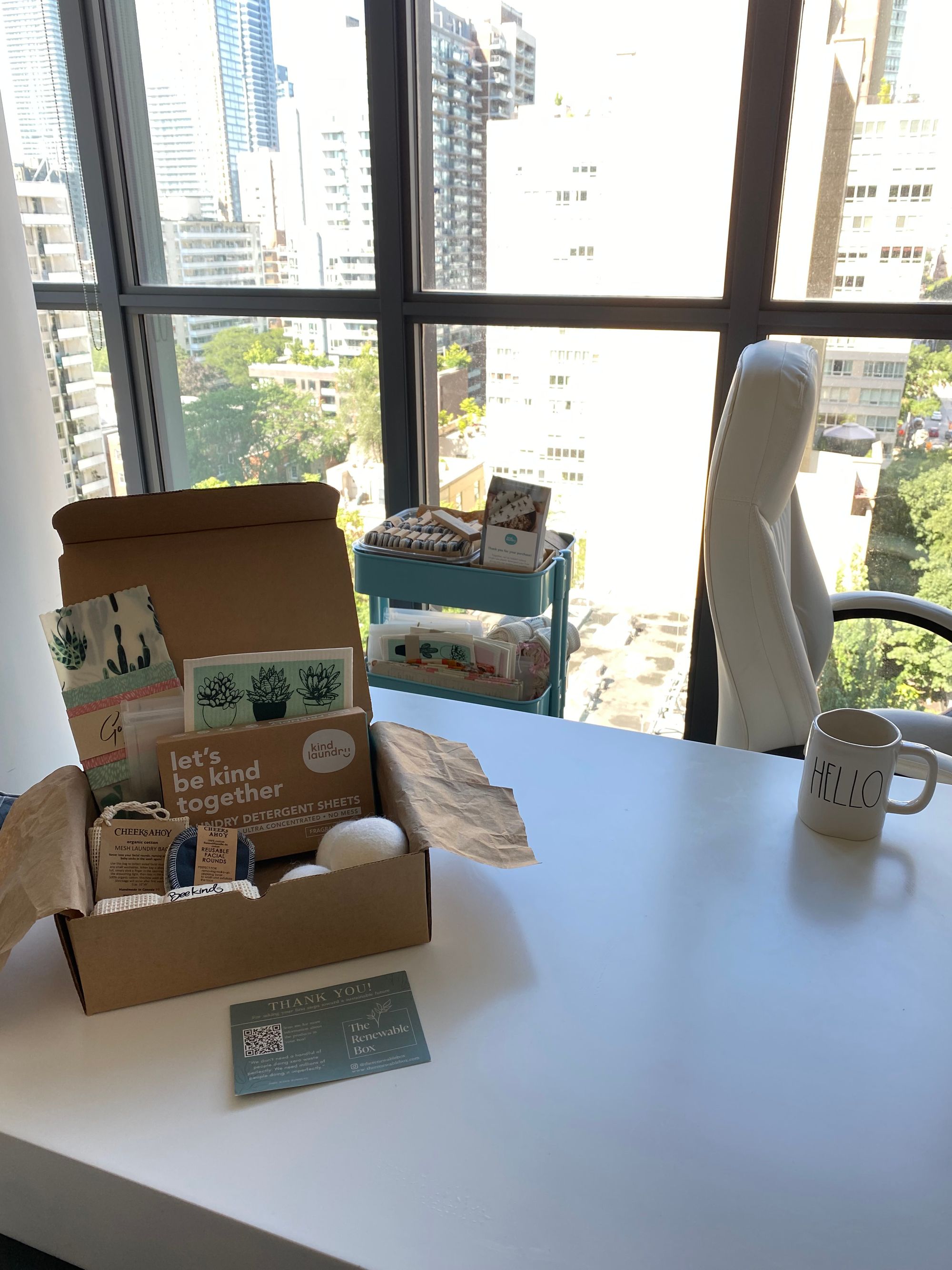 Another step she's taken towards circularity is by using packaging that leaves as little impact to the earth as possible. With the emergence of e-commerce in recent years, Viviana knew that packaging would eventually play a much larger role, and she was adamant that hers would be as least wasteful as possible. And when it came to sourcing just that, Viviana was happy to partner with noissue for her thank-you cards! Besides being completely customizable to send her message and information to her community, each card is also 100% home compostable!
Viviana also always looks for new ways to take her environmental mission even further, which was why she was also happy to join the Eco-Alliance community at noissue. As a member of the community, she's able to contribute to climate action initiatives with her every order, as well as be among other small businesses around the world who are similarly committed to circularity!
"As an eco-friendly business, it's important to us that as many aspects of the business are eco friendly, that includes packaging! I was also excited to join a community of other like-minded business owners that want to make environmentally decisions for their businesses."
Sustainability is the over-arching principle that guides everything at The Renewable Box. All of their products are sourced from small local businesses, and everything is specifically curated with long-term use in mind — after all, sometimes, sustainability is as simple as using each product to its fullest extent. Viviana also shares all her initiatives on their website and social media for full transparency, as well as to help educate her customers.
What also sets The Renewable Box apart is that all their items are specifically targeted to newcomers in the sustainability movement. They focus on everyday products that are beginner-friendly, and can easily be incorporated into anyone's everyday life! A lot of extensive research goes behind each product to ensure that whatever customers choose, it'll always be eco-friendly and of the highest quality!
Running the business hasn't always been the easiest, however, and one of Viviana's biggest challenges is that circular products tend to be priced higher than their mainstream counterparts. Communicating the value of environmental responsbility over convenience is a hurdle she's still learning to overcome, and she's constantly thinking of new ways to communicate this to her community.
For those who hope to start their own eco-conscious businesses, Viviana encourages to just go for it! The circularity movement needs all the attention and innovation it needs to create even bigger impact. She also advises to pull from your own personal challenges, and help others find solutions to those same problems.
It's definitely something Vivana's done, and her favorite product so far is her Sustainability Starter Box — it's just what she wished she had when she was just starting out!
The movement to build a better future is essential—there's no doubt about that. And with people like Viviana at the helm, it's definitely a movement we're more than willing to be part of!
---
Find more of The Renewable Box here:‌‌‌‌‌
‌‌‌‌‌‌‌‌
Website:‌ therenewablebox.com
Instagram: @therenewablebox
Like this story? Tell us yours! Share your brand story and love for your custom packaging and get a chance to be featured on the wrap! If you're a noissue customer and are interested, you can join the Eco-Alliance by clicking here and answering a few questions here.
Questions? Email us at ecoalliance@noissue.co