Presenting our blog series featuring some of the incredible members of our noissue Creative Community. This Day in the Life series highlights one special creative showcasing their creative workspace and daily routine. Read on more to have a glimpse of "A Day in the Life" of a noissue Creative!
Meet the Trailblazers Behind the Designs:
Olivia Austin is the founder and creative director of New Hampshire-based Current Design Studio. They help wellness and healthy lifestyle businesses illuminate their impact through mindful design, storytelling and creative strategy. They craft intentional brands that align, connect and convert for trailblazers in the coaching, wellness and luxury travel space.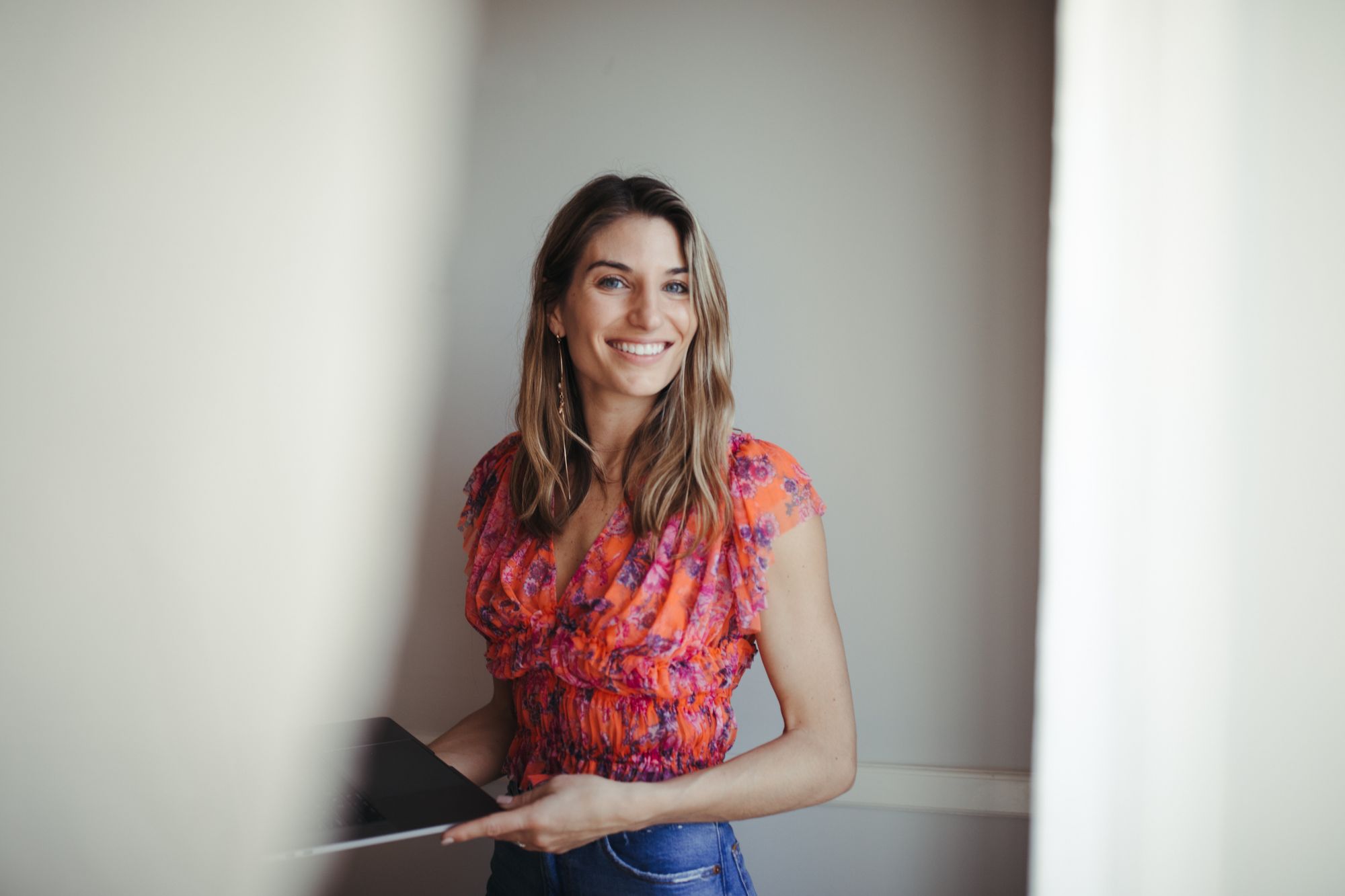 Current Design Studio was founded on the idea that their passions can be their life's work, leading outside-of-the-box is the way to make an impact, and unlocking your creativity holds the answers you're searching for. With a love for design and strategy, they are a vessel for trailblazers, freedom seekers and savvy entrepreneurs to get their message out to the world. They are so much more than a design studio - their legacy is to encourage turning their client's passion into their job and making it fun and meaningful.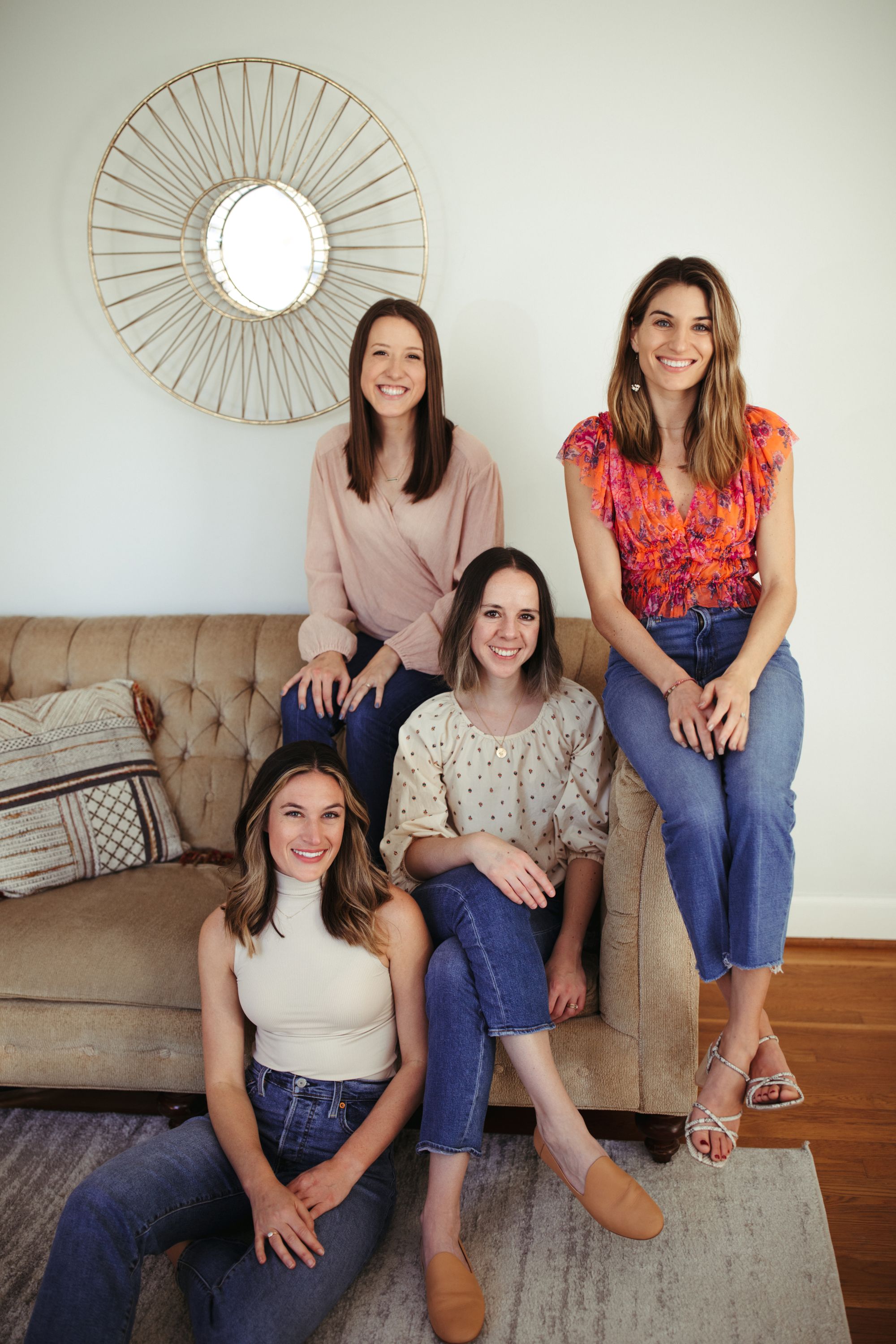 The most successful current brands are those that have stand-out visuals and online homes that align, connect and convert in an engaging way that sets the standard for exceptional design. They are here to guide their clients through that process by designing for the bigger picture so their brand identity launches them into the marketplace and is the best investment their clients will ever make.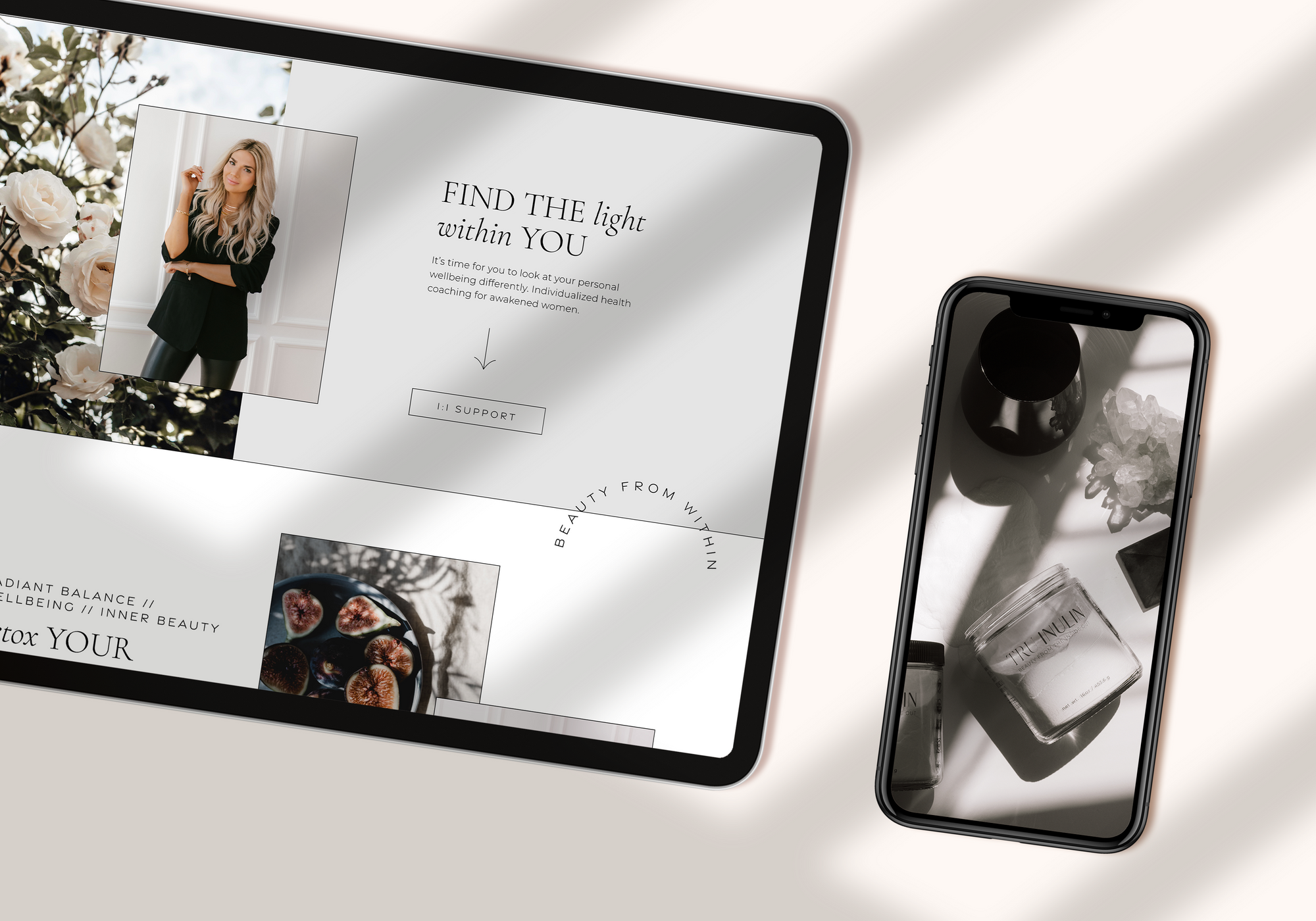 "Four years ago, I left my cushy 9-5 in corporate America to pursue my dream of entrepreneurship. I was a self-taught designer with no plan and no idea what I was doing, but had the passion to create my own life and a business rooted in impactful design. There was no plan B for me, this was it. I knew from the first week of having my own business that I was going to make it work and I've never once regretted my decision." - Olivia
Deep Dive Into Their Creative Process: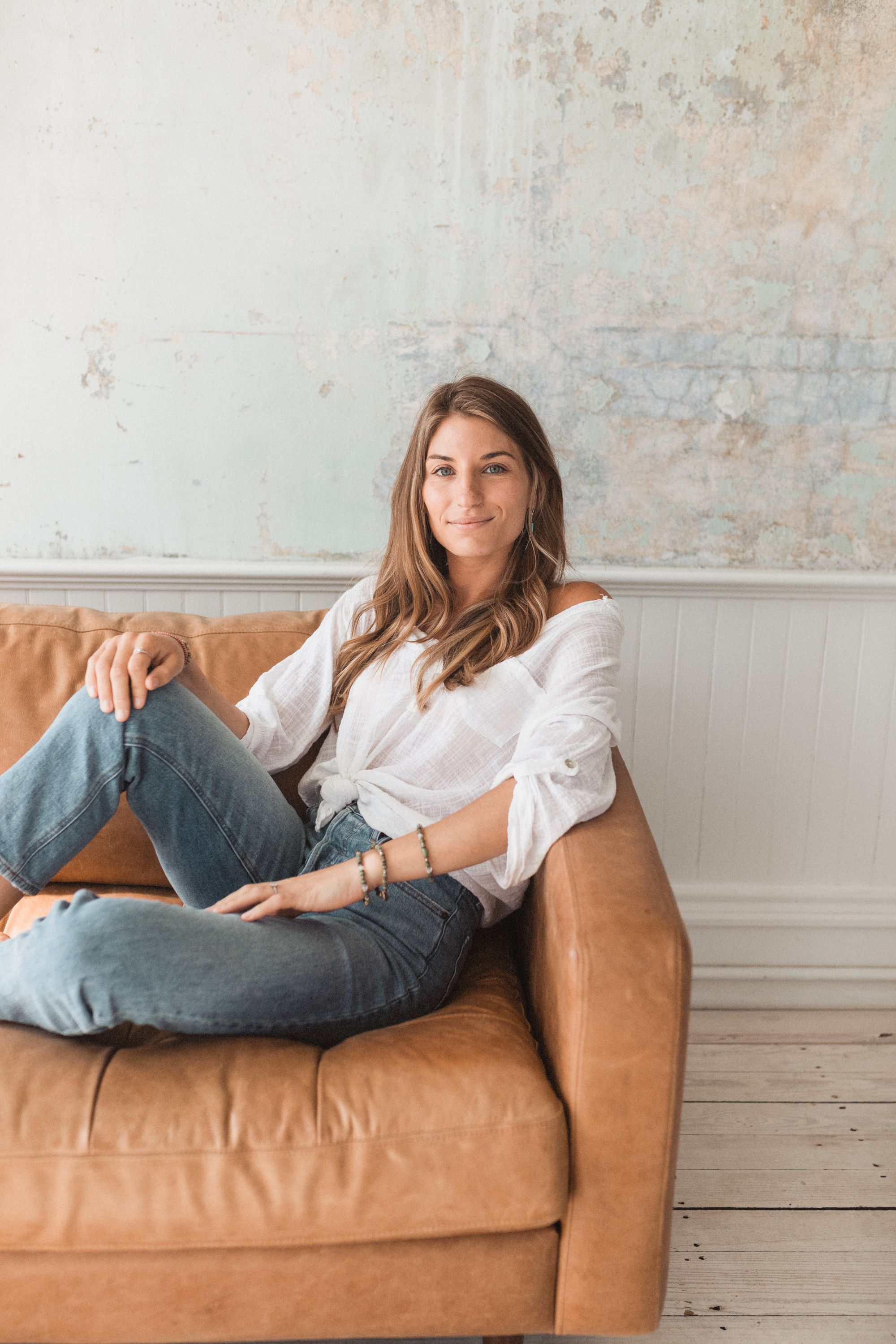 Every single work day is different, which is why Olivia LOVES owning a business. She finds that day-to-day routines can  be creatively paralyzing and works best when her schedule is open and flexible. Her days are usually spent checking in with her team via Slack, approving designs, hopping on Zoom calls with clients to chat about their creative direction and working on other projects the studio has in progress.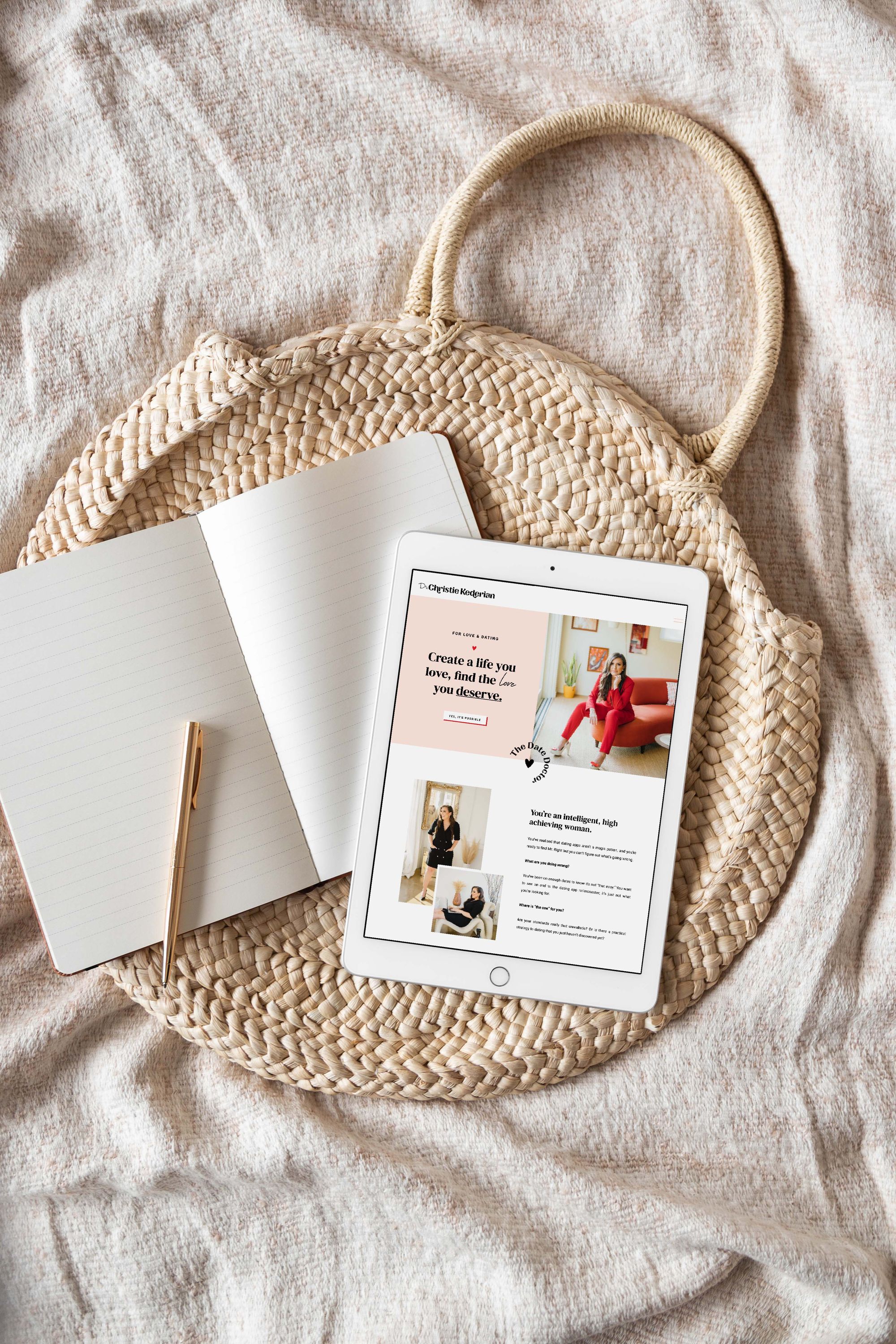 Olivia's day never starts without an expertly crafted latte and some good jams on Spotify to keep her going. She usually tops the end of her day with some sort of physical activity to help wind down - either a walk in the trails with her dog or a hot pilates class.
Olivia truly loves every single aspect of her design process, however, if she really had to choose, her favorite step would be the planning the initial creative direction of the project. Collaborating and brainstorming with the client as a team really helps set in stone the idea they are envisioning for the brand.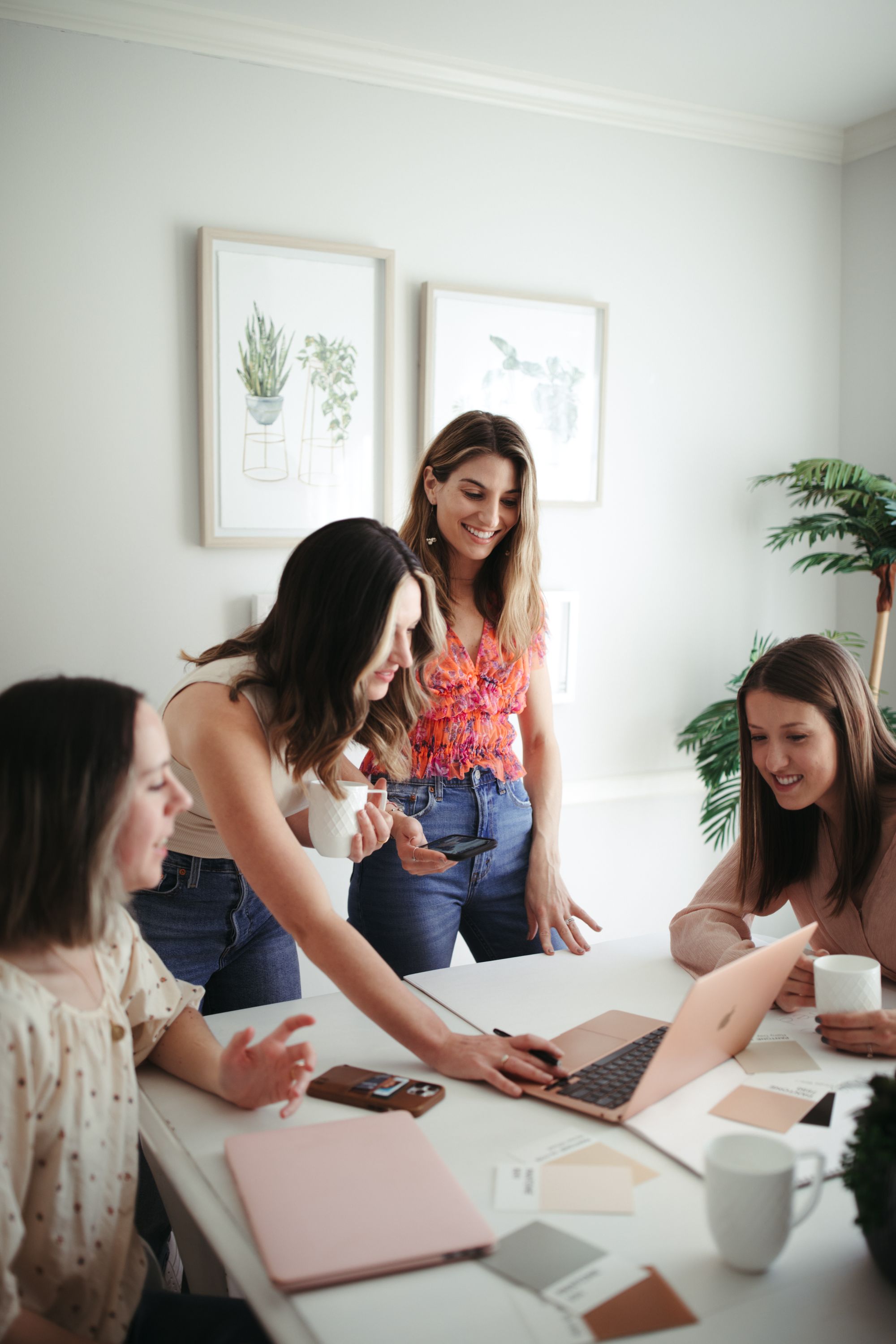 Their studio's process starts with a deep-dive vision meeting with the client where they get a really clear understanding of their client's aesthetic and goals for the business. From there, they put together the business' brand strategy and organize a moodboard and color palette that best visually represents the business trajectory.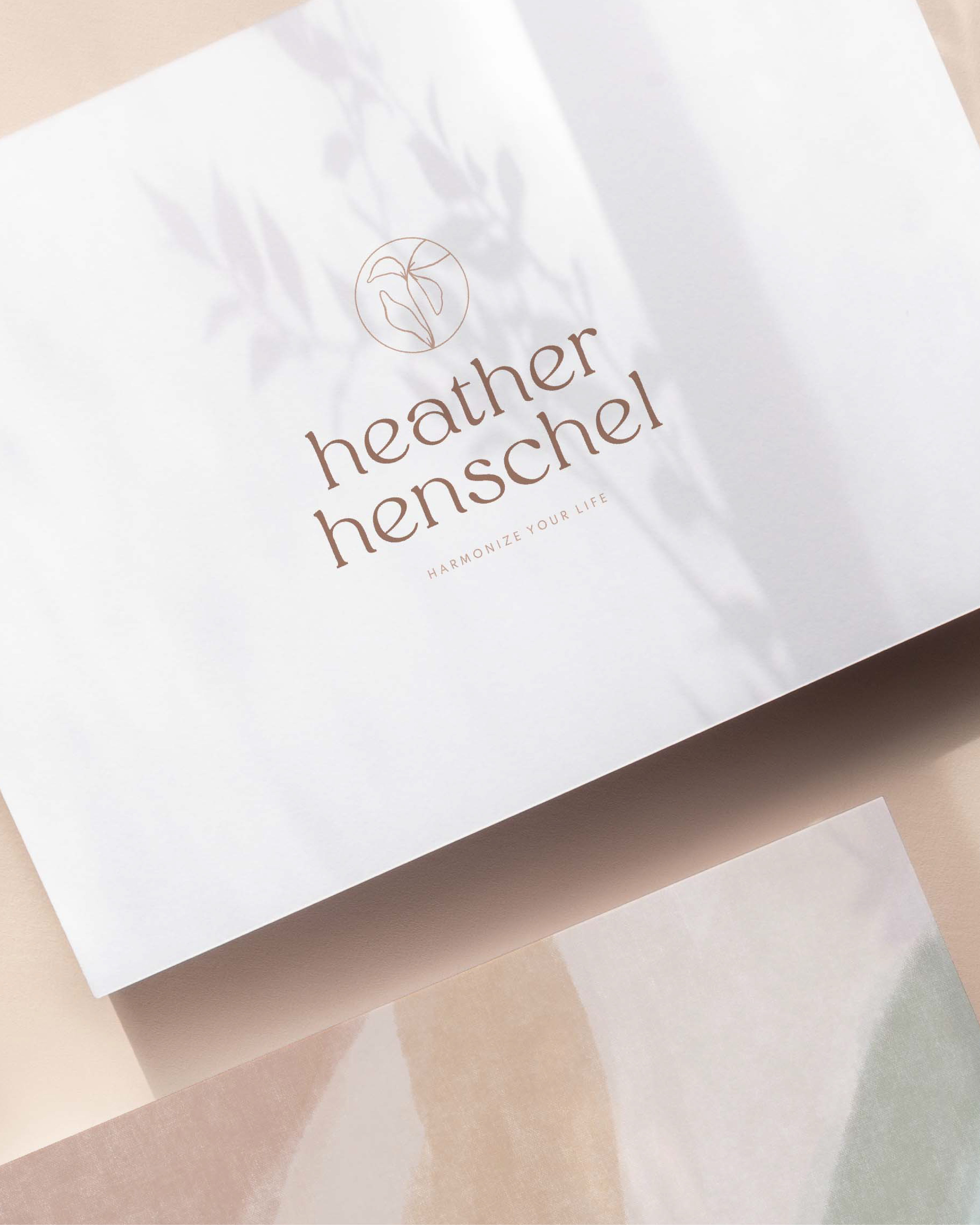 "I just love seeing a brand as a whole, which is what the creative direction part of the process is all about. I also love the launch of a brand because then we can see everything we've worked on come to life!" – Olivia
Take A Peek Into Their Creative Space:
Olivia absolutely adores and is obsessed with her office. She and her husband bought their first house last year, and so this is the first ever office Olivia's had that she can really make her own. Her first office was in the bedroom of their previous 700sq ft space, so Olivia is definitely proud to see how far she's come.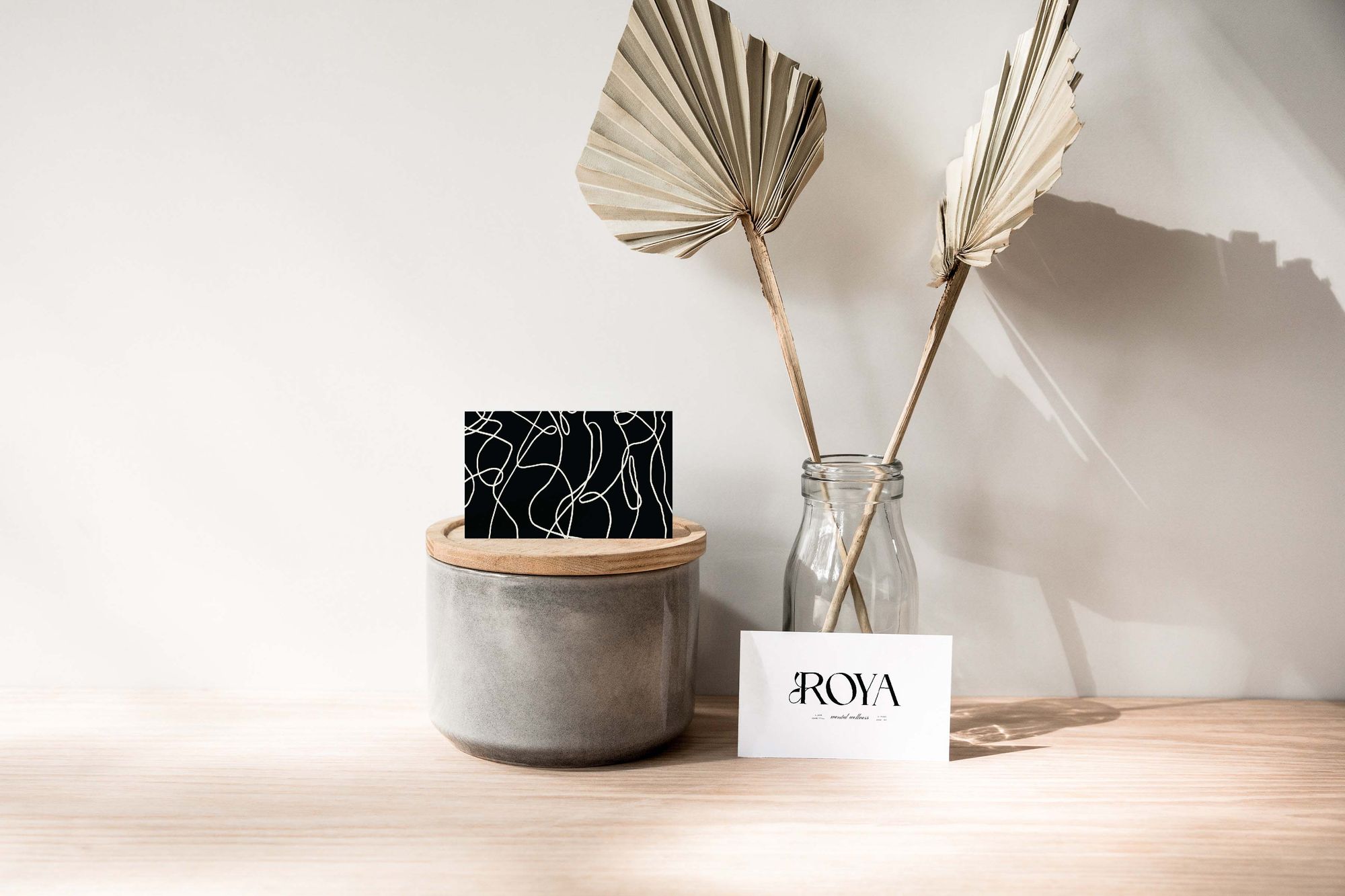 When asked about her office essential, Olivia shared: "I definitely cannot live without my stand-up desk, which I try to stand at most of the day and it's been a game changer. I also have amazing lighting so it's the perfect home for all of my plants."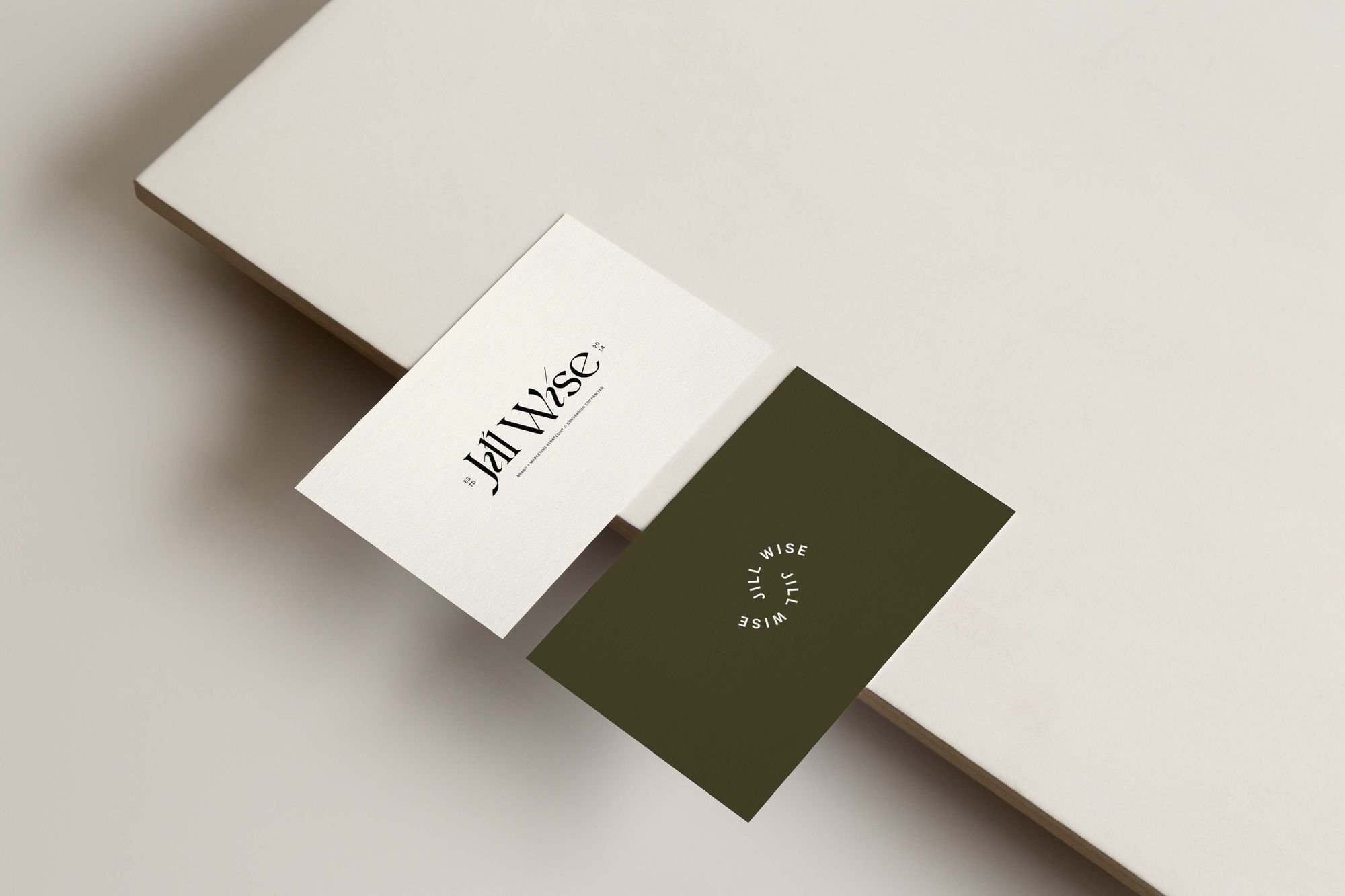 Olivia had stumbled upon noissue when she was in search for a custom packaging company for a client and instantly just fell in love. She adored how noissue allows their customers to really personalize their custom packaging while offering premium quality all while being sustainable in the whole process.
Don't forget to check out Olivia's magic firsthand by following Current Design Studio's projects below!
---
Find out more about Current Design Studio here:
Creative Profile: https://noissue.co/community/creative/partner/current-design-studio
Website: https://currentdesignstudio.com/
Instagram: @current.designstudio