Kraft tissue paper has grown in popularity over the last decade or two alongside the rise in concerns over global warming. Kraft paper is an eco-friendly alternative to traditional packaging materials, like plastic boxes and non-recyclable materials.
Most people picture a large roll of brown paper when they hear the words 'kraft paper' because brown is its traditional color. While brown kraft paper is by far the most commonly used option by businesses, it's not the only option out there. You can also get kraft-colored tissue paper in a variety of different shades and tones!
Alongside different colors, you can also get a range of different types of kraft recycled tissue paper. The colors and styles of paper you choose depend on the unique needs of your business.
Choosing the colors of your kraft tissue paper should be relatively easy. You should aim to use your brand colors to maintain consistency across your company and improve your brand awareness.
Types of Kraft Paper

There are several different types of kraft paper, including natural brown, bleached, and kraft-colored tissue paper. Each one has its advantages and unique uses.
Two-thirds of consumers say that paper packaging is better than other materials, so kraft paper is worth investing in when you're a product-based brand. Here's a breakdown of each type and how you can use them in your business.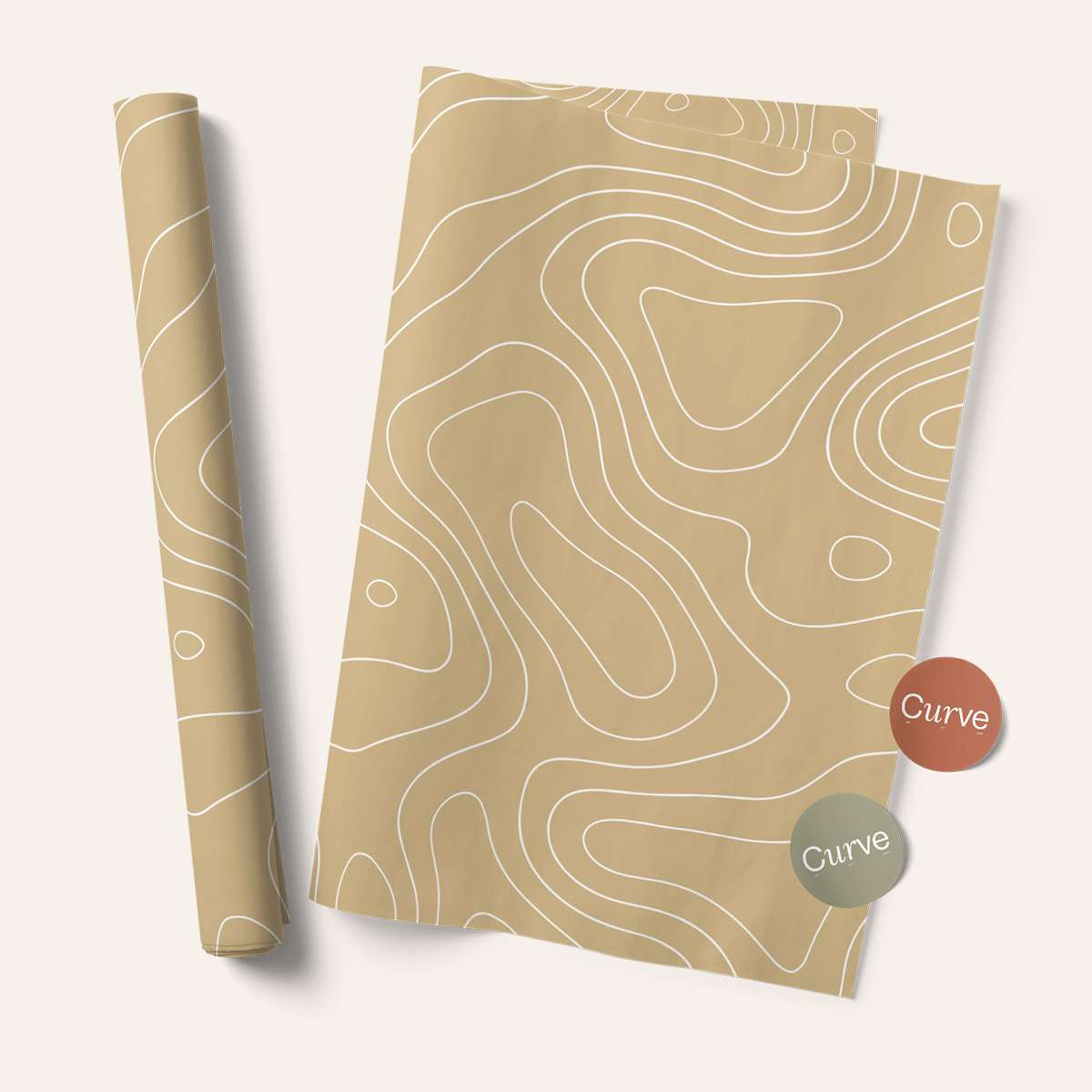 Virgin Natural Kraft Paper

When you need heavy-duty, sturdy packaging to deliver large, weighty products, virgin natural kraft paper is the most suitable option. It's affordable and tear-resistant, so it won't rip or break down during transit.
If you're looking for a natural-looking, strong form of packaging, you can use virgin natural kraft paper. It looks minimalistic, letting your products shine and impress your customers when they receive their items.
Natural Recycled Kraft Paper

Natural kraft recycled tissue paper is a little less tear resistant than virgin natural kraft paper. However, it looks smart and clean, and it's an eco-friendly option.
It's perfect for promoting your brand's environmentally conscious reputation while also providing high-quality packaging for your customers. It ensures that every product is secure during the delivery process and safely arrives at its destination.
Black Kraft Paper

Black kraft paper is often used to create a sleek and stylish effect. It's most commonly used to package picture frames as it makes them stand out and look even more impressive.
Brands can also use black recycled kraft paper to create dark borders or monochrome styles for their branded packaging.
White or Bleached Kraft Paper

White or bleached kraft paper is similar to virgin natural kraft paper in that it's strong, durable, and tear-resistant. The bleaching process that turns it from brown to white naturally strengthens the material, making it the perfect material for packaging.
This type of kraft paper is clean and professional and creates a luxurious feel to your packaging. It's also 100% recyclable, so it offers an eco-friendly option for sustainable brands.
Colored Kraft Paper

Kraft-colored tissue paper comes in almost any color you might need. It can be dyed to create several colors that match your branding perfectly.
If you're looking to maintain as much consistency across your brand as possible, using kraft tissue paper that matches your existing branding is the perfect way to do so. You can increase brand awareness and strengthen your brand identity in a natural and authentic way.
When your customers open their packages, they will be exposed to your brand colors, and this will remind them of who you are and what you offer.
Kraft-colored tissue paper is a great choice if your brand is vibrant and playful, as you can mix and match colors as much as you like. It keeps things interesting and exciting for your customers and maintains their attention.
Printed Kraft Paper

You can also get custom-printed kraft paper for your business. If you want to include your logo or specific graphics on your packaging, you should get fully customized options.
Printing unique designs onto kraft tissue paper will make your brand stand out above the crowd. It enhances the customer experience and creates a strong first impression when new customers order from your brand. Half of all shoppers say that they would recommend a product if it came in gift-like or branded packaging.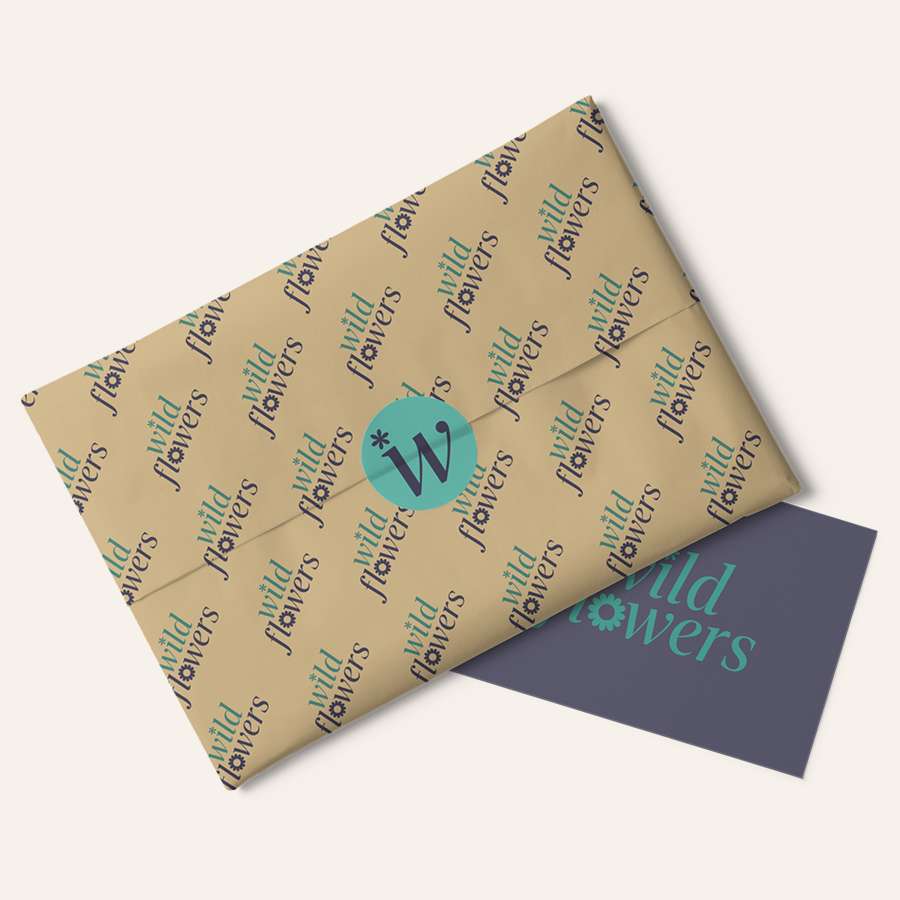 No matter which industry you're in, you can take your packaging to the next level with custom kraft paper. Instead of sending generic packaging, you can make a visual impact.
That's a Wrap!

Alongside your digital marketing strategy and physical promotional tools, your packaging influences your reputation as a brand. Buy tissue paper wholesale at noissue today and create eye-catching packaging to impress your new and existing customers!