If you're a product-based company, poly mailers provide a safe and secure way to get every product to its destination without getting damaged or lost along the way. They're a form of shipping packaging that thousands of businesses are already using because of their high quality and durability.
Custom poly mailers are one of the most popular choices for brand owners. They add a unique spin on traditional, plain poly mailers that impress customers from the second their packages arrive at the door.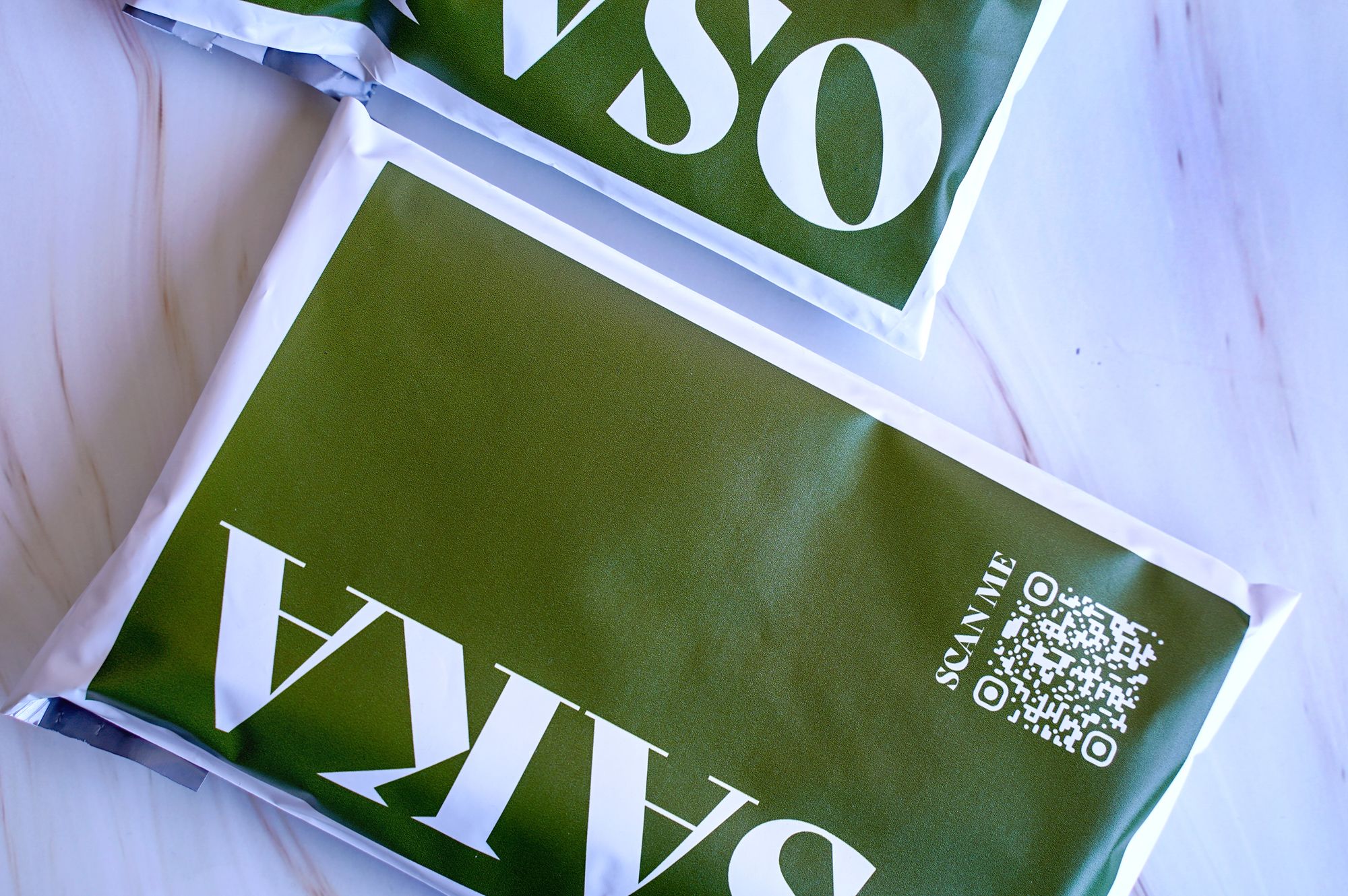 Why Should You Customize Your Poly Mailers?

If you're already using poly mailers and want to elevate your current packaging to boost the success of your company, personalization is the solution. You can use custom poly mailers with a logo to reflect your brand name and message and increase brand awareness.
Displaying your branding on your custom-printed poly mailers will create a visual impact on your customers and keep your business at the forefront of their minds. You can strengthen your brand identity and encourage your current customers to start talking more about your business.
If you impress your customers with high-quality custom poly mailers, they're more likely to recommend your products to their friends and family members. Word-of-mouth marketing is incredibly powerful and could significantly boost your business's success. This type of marketing is responsible for generating 13% of total global sales, which equates to an impressive 6 trillion USD, so it's worth keeping in mind!
When you design your own custom poly mailers and create a unique unboxing experience for your customers, you'll retain more of your existing customer base and attract new customers at the same time. Recent research from 2017 showed that consumers now expect brands to offer a personalized experience for them. They're searching specifically for brands that go the extra mile to make their experience exciting and unique.
What Products Can You Ship in Poly Mailers?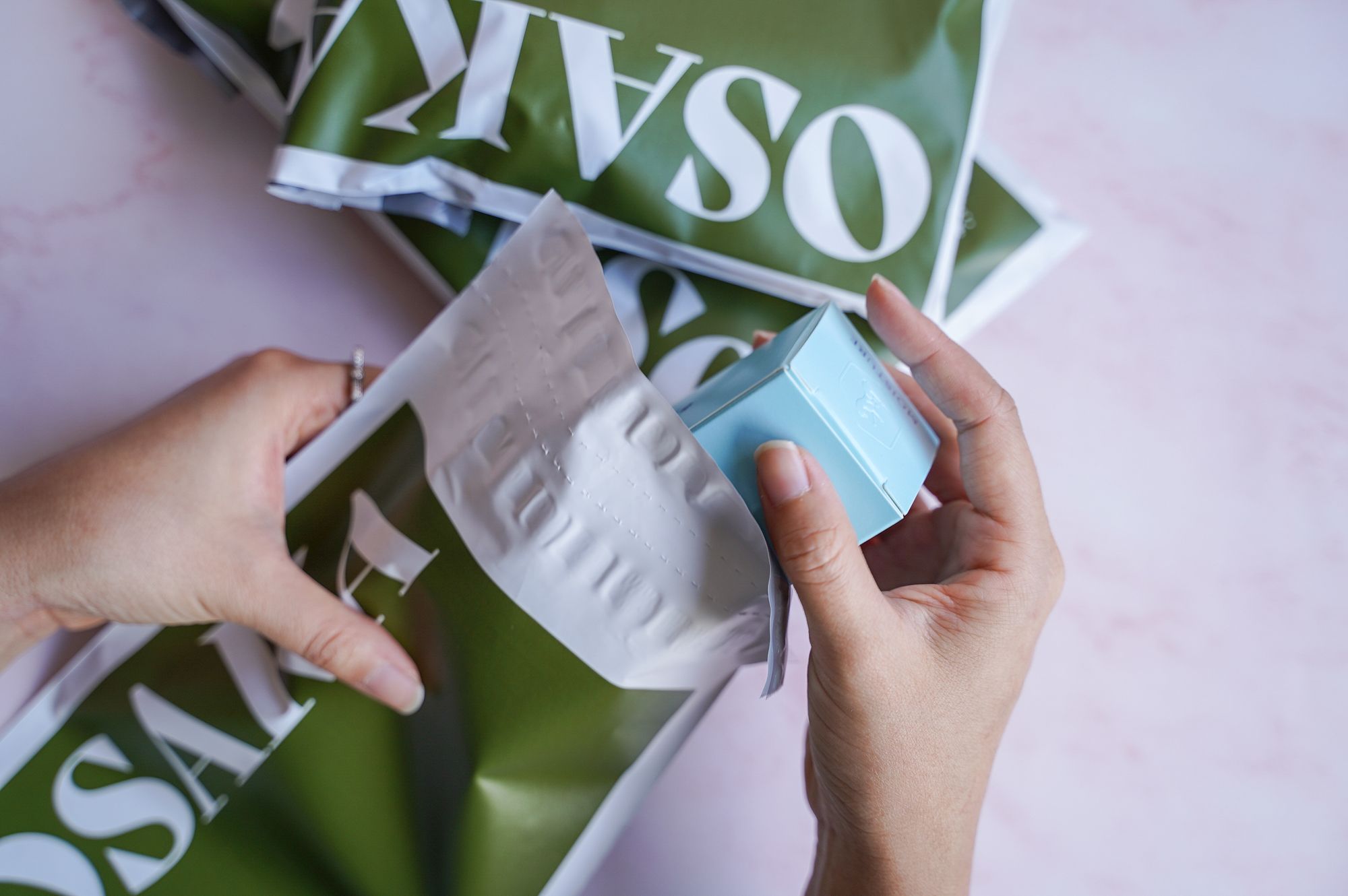 As an American eCommerce business, you can use poly mailers to minimize shipping costs and ensure your products stay safe during the shipment process. Custom poly mailers are an affordable alternative to traditional packaging but are just as durable, tear resistant, and versatile.
To ship poly mailers in the US, you'll need to be aware of what you can and can't ship inside this form of packaging. Custom printed poly mailers are perfect to ship non-fragile products that can't easily be crushed or stretched. Some common items that are usually shipped in poly mailers include clothing, shoes, books, printed items, and packaged health products, like supplements.
Fragile items like jewelry, ornaments, or food products aren't suitable for poly mailers. If you want to maintain consistency across your brand and ship every product in a poly mailer, you should always wrap fragile items in sturdy packaging before placing them into poly mailers.
Where Can You Buy Poly Mailers in America?

You can buy plain poly mailers in bulk from a range of places. However, if you're looking for custom poly mailers that are available in a range of sizes and shapes, noissue has got your business covered.
We offer custom printed poly mailers that include your unique branding and logo. You can stand out above the sea of competition and accelerate your growth with high-quality custom packaging.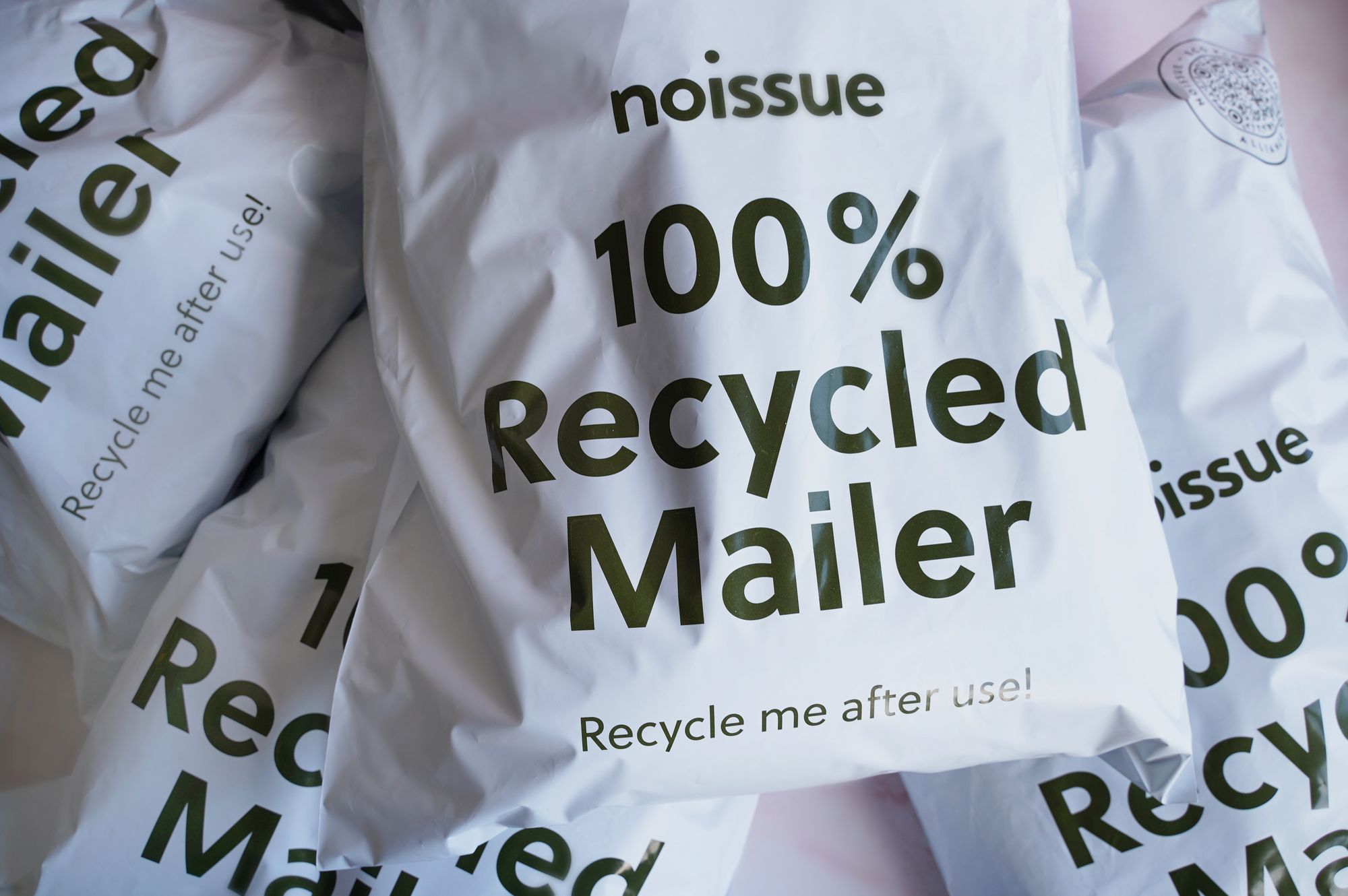 Considerations When Shipping Poly Mailers in the United States

There are a few considerations that you need to take into account if you plan on shipping products in poly mailers. Here are some of the key things to keep in mind for cutting your costs and ensuring every package arrives damage-free to your customers' doors:
Send only non-fragile items in poly mailers
Use bubble-lined poly mailers for items that require more protection
Package your items in custom-sized poly mailers to avoid wasted space (the more space the poly mailers take up on the delivery truck, the fewer parcels you can send at once, and the more you'll pay in shipping costs)
Go for custom poly mailers with a logo to enhance your brand awareness and make your packages more visually appealing
If you plan to ship your poly mailers via the USPS, you will need to follow their guidelines. Failing to properly follow the postal recommendations could result in your packages being sent back to you, which will cost you more money and could disrupt your business.
The USPS poly mailer guidelines include:
All poly mails must be 2 mils thick for items weighing up to 5 pounds and 4 mils thick for items weighing up to 10 pounds
Only poly mailers weighing less than 16 pounds can be sent via First Class Mail
Poly mailers must weigh less than 70 pounds if they're to be sent via Priority Mail
That's a Wrap!

So there you have it! Be sure to follow these tips and mail your brand's orders safely and stylishly.
Customize your brand's recycled poly mailers for a more sustainable shipment and an unforgettable unboxing experience. Your customers will also appreciate the easy recyclability of your branded mailers, making repeat purchases a breeze.
For custom poly mailers that fit your products perfectly, include your unique branding, and feature a convenient and custom QR code, contact us!