noissue Compostable Mailer by @charlieforkids
The global pandemic accelerated the pace at which ecommerce is transforming the retail landscape, and the sector is set to exceed $1 trillion in revenue in 2022. To meet customer demands and increase sales in the ecommerce sector, mastering online order management is absolutely essential.
Ecommerce order management might not seem difficult for small businesses that are at the stage where they only need to manage a few orders per week, but as the number of sales expands, the need for a sophisticated order management system becomes more apparent.
In this article, you will discover what ecommerce order management entails, how it works, challenges, best practices, and how to select the right order management software for your business.
What is ecommerce order management?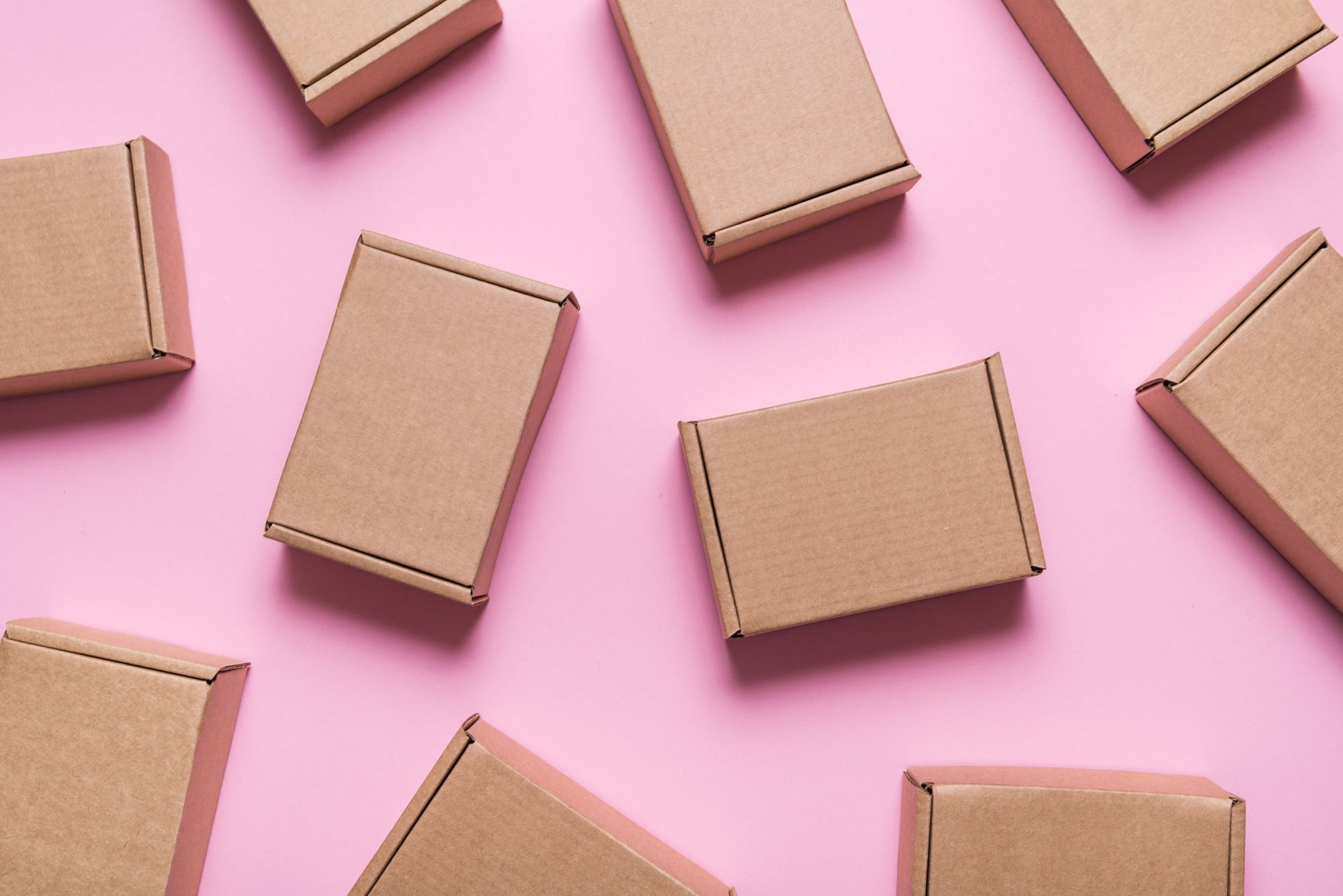 Ecommerce order management starts from the initial purchase transaction and encompasses the entire process of receiving, fulfilling, and shipping a customer order. The entire sequence of events to get the product to the customer will also be tracked in real-time.
Your order management system shapes a customer's experience with your online store since it determines the speed and accuracy of order fulfillment. If your order processing fails to work efficiently or meet customer expectations, you may lose sales.
An efficient order management process must at the bare minimum include the following elements:
Ecommerce applications
Integrated POS
Omnichannel sales
Customer communication
Inventory tracking
Supply chain tracking
Logistics and third-party logistics (3PL)
Customer service.
The entire order life cycle will require designated processes, software systems, and well-trained staff. Warehouses, shipping companies, and drop-ship facilities are also critical to the success of the system.
Creating an efficient ecommerce order management system will ensure products get to customers on time and accurately. It will also provide enhanced visibility during each step of the order fulfillment process which reduces human errors and eliminates time-wasting.
Why is efficient order management so important?
Whether you are a retailer or an order management specialist, it's vital that you understand why ecommerce order management is important and how it works.
Here are some of the reasons why mastering online order management is so important for ecommerce businesses:
Enhanced inventory accuracy

Overstocking can cause you to lose profits on unmoved goods and understocking can cause you to lose profitable sales. An order management system will ensure you can monitor and control your inventory levels with precision.
Inventory management software will provide greater inventory visibility across multiple locations, and you will be able to anticipate inventory stock levels as they fluctuate with business demands.
Real-time tracking of inventory levels will ensure you can adjust your stock to meet order quantities while preventing losses from unmoved excess stock.
Your inventory management system will also automate key order fulfillment processes like generating SKUs, invoicing orders, setting shipping methods, generating shipping labels, and much more.
Reliable data

An optimized order system gives you access to actionable data that you can analyze to make better business decisions.
For example, order data from your system can show you where your customers are concentrated location-wise. You can use this information to store your inventory closer to where the bulk of your customers are located for faster delivery and to cut down shipping costs.
Actionable data will also give you greater visibility into any issues that may be impacting your supply chain.
Faster and accurate order fulfillment

The sooner customers get their correct order, the more likely they are to buy more goods and services from your store in the future.
Failure to invest in building an efficient Ecommerce order management system can lead to time-consuming order fulfillment issues. Valuable time that should be spent building your brand and developing your products will be channeled into resolving customer complaints.
An adequate order management solution will reduce human error, automate the bulk of the process, and make it easy for you to select the closest fulfillment center to the customer.
Scalability

Manual order management workflows that rely on spreadsheets can be easily overwhelmed by changes in your order fulfillment needs.
Adopting order management software applications over the use of manual processes will provide automation and enhanced flexibility that makes it easy for you to scale your operations to keep pace with the growth of your Ecommerce store.
What are the steps involved in the ecommerce order management process?

Order management is generally a 4-step process that consists of customer order placement, order processing, shipping, and customer follow-up.
This process may involve more steps depending on the type of business you run, and what will be required to ensure customer satisfaction is met.
Below are what each of the four steps entails:
Step 1: Order placement

It all starts when a customer picks a product and places an order with your online store. The order can be placed directly on your website, a third-party ecommerce platform, social media, or any other channel.
Your business will accept the order placement and log the purchase order through your order management software or manually. Ideally, an email confirmation will be sent to the buyer that the order has been received and to provide an estimated date of delivery. The customer should also be able to track order status on your website or through a tracking link.
All the events in the order placement stage will occur on your ecommerce platform. Platforms like Shopify, Woocommerce, Magento, Amazon Marketplace, eBay, and others can be used to create the online storefront you need to list your items, provide a smooth check-out experience, and facilitate secure payment processing.
Below are the essential factors in the order placement stage:
Payment processing

Processing debit and credit card payments requires working with a highly trusted, secure, and reliable payment processing company. Having countertop terminals and quality point-of-sale (POS) card readers are also essential for in-store orders.
Special orders

There will be orders that require special attention and you must have processes in place to deal with such events. For example, you may decide to give out thank you notes or discount codes to customers that have ordered significant quantities of products.
Having a process in place will make it easier to automate the issuance of coupon codes and to highlight orders that will include a small bonus gift or thank you note to the warehouse team.
Multichannel orders

Making it possible for customers to place orders across multiple channels including your ecommerce store, online marketplaces, over-the-phone, social media, and in-person can boost sales.
However, your order fulfillment ecosystem (OMS) must be optimized to efficiently process orders that come through multiple channels. Using a unified system to provide a consolidated view of customer orders will help reduce operational costs and save time.
Step 2: Order processing

Order processing starts as soon as the customer pays for the items purchased. A sales order will be generated and sent to the warehouse where the items on order will be picked from the company's inventory.
Usually, stock levels should have been checked and product availability ascertained before order confirmation is sent to the customer. The most important elements in this stage of the fulfillment process are speed and accuracy.
Your process must ensure that orders are correctly picked, packaged, and shipped by your warehouse staff.
The factors that determine success at this stage include:
Warehouse notification

Automated order entry and processing will ensure that all the relevant information related to incoming orders is sent automatically to your warehouse team or third-party logistics provider 3PL to fulfill the order.
If you are using a thief-party fulfillment company, fulfillment times will be determined by that company. You must ensure you only work with partners that have locations near your target market to keep shipping times down.
Key order details like the product's SKU and order quantities will help warehouse staff determine the items to be picked and keep track of inventory movements.
Picking

Warehouses are often filled with multiple shelves that hold a wide variety of products, and it is essential to create a classification system that ensures pickers can find the right products in the quickest and most accurate way possible.
There are four major types of picking systems including:
Single Order Picking: this is a straightforward process where each order is identified, picked, and packaged one at a time. The system could work for businesses that only process a few orders per week.
Batch Picking: here each picker locates and picks an allocated number of orders in one go before bringing the items to the packing station.
Zone Picking: in this system, a warehouse staff member is assigned to each designated zone in the storehouse, and items will be added to each order as it navigates its way through the zones.
Wave Picking: here the pickers in each zone will pick the items for an order at the same time and bring the items to the packing station to be consolidated and packed.
Packing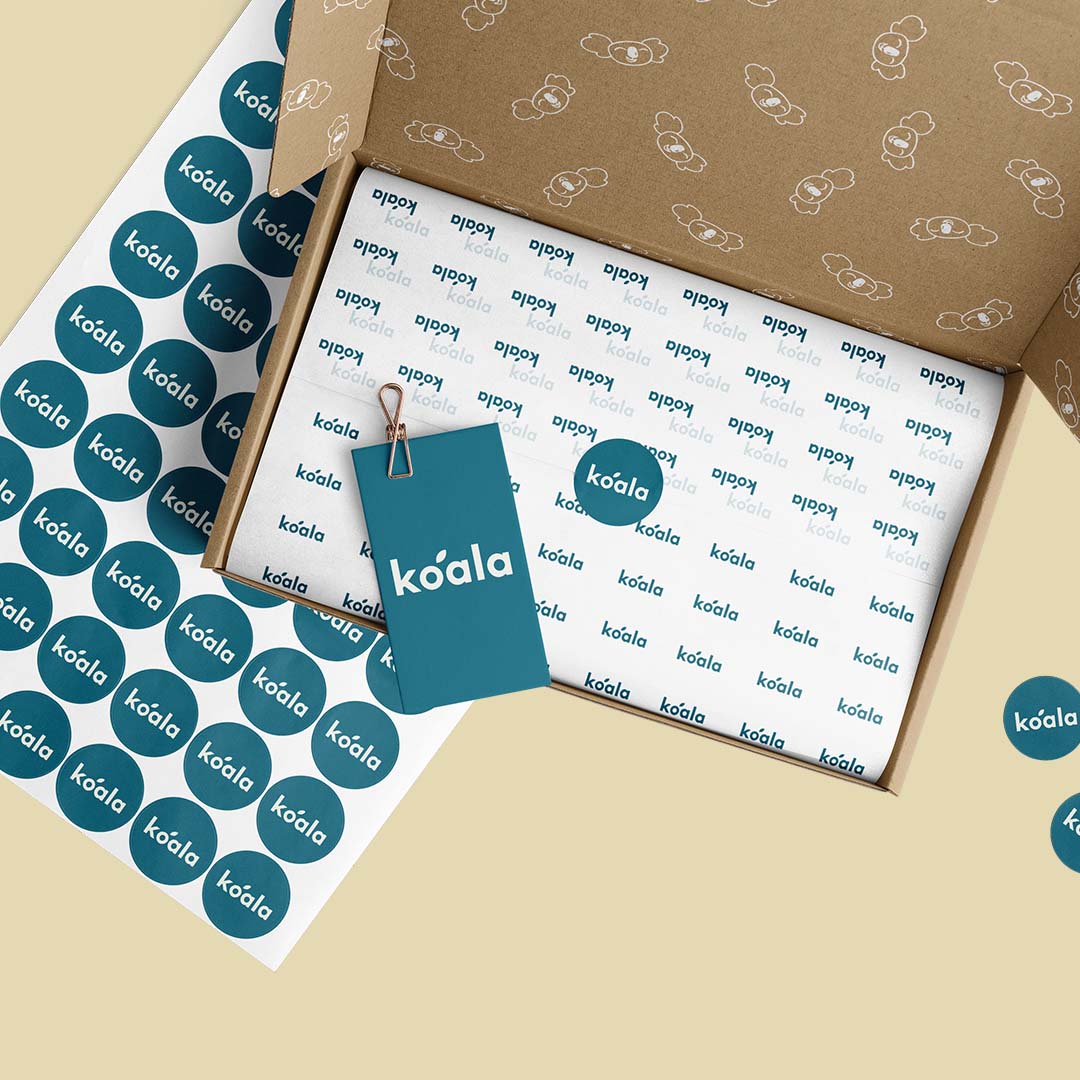 This stage involves packing the ordered items with suitable packaging materials and taping them properly to ensure the goods reach the customer in the best possible condition.
If you're shipping large order quantities, it's a good idea to customize both your interior and exterior packaging. noissue offers wholesale custom packaging for any of our products through noissue Plus.
Here's a great example from the skincare brand Banish, which uses noissue's custom packing tape to secure packages.
This stage is also where your warehouse staff will verify order accuracy to be completely sure they are sending the right product to the right customers. Using the right box sizes and mailers is also very important at this stage to reduce shipping costs and ensure optimal protection of the items during transit.
EM Cosmetics, for instance, uses Bulk Bubble Mailers when shipping products.
Step 3: Shipping

The responsibilities of your staff at the shipping station include attaching the relevant shipping labels to each order. (Pro tip: you can customize these too! Just take a look at what Beginning Boutique is doing.)
Alongside this process, your staff will also send out shipping confirmation emails and tracking emails to each customer.
A good order management software will automate much of the process for you, and this is also the stage where you examine stock levels and contact suppliers to restock.
It is also very important that you only work with reputable shipping companies. You need a shipping carrier with a well-established track record of fast and efficient delivery. The most popular carriers are USPS, UPS, and FedEx.
Step 4: Managing returns and following up with customers

The order management process doesn't end with the delivery of the ordered items to your customer. You must handle post-sales customer complaints and follow up with customers to see if they are satisfied with their orders.
Providing an excellent after-sales experience to your customers will boost brand strength and create a huge amount of loyalty and trust.
The prominent factors in the final stage of the order management process are:
Dealing with returns and refunds

A return policy is a must for any high-performing retailer but you must make it obvious on your company website that there is a process for customers to return products or seek refunds if anything goes wrong.
Your policies must be clear on details, especially on issues like what will trigger the return policy, time frame limitations, and who will be liable for shipping costs. Your customer support staff must also be conversant with your policies so they can assist customers properly.
Your packaging can play a part in making the returns process easier for your customers. Reusable mailers can be used once to seal the package when it's shipped to your customer, and then used again if they want to return or refund the product.
All of noissue's mailer bags, including our Custom Compostable Mailers and Recycled Mailers, have a second adhesive strip for customer reuse.
Customer follow up

Going the extra mile to follow up with customers can help build lasting relationships with buyers and reduce the risk of buyer's remorse from unsatisfied customers.
Ask for reviews and feedback from your customers. Ask them to provide details on whether their experience was positive or negative. Thank customers that give positive feedback and try your best to resolve the complaints of customers with negative experiences.
Challenges of ecommerce order management

For both large enterprises and small businesses that have just been introduced to ecommerce order management, there can be significant challenges in creating and maintaining an efficient order management system.
Some of these challenges include:
Human error

This issue is particularly acute for businesses that rely on manual order management systems. Humans make mistakes, and with multiple orders coming from multiple sales channels, it can be very difficult to keep track of things.
Competition in the ecommerce space is ruthless and today's customers have high demands. You are better off using quality order management software tools to automate your fulfillment process and to avoid losing customers.
Inefficient inventory management

Systemic warehouse management and maintenance of inventory will help ensure you always have adequate stock levels to meet customer demand.
The right software tools can help streamline inventory management and eliminate any gaps in your process. The right tools will provide the comprehensive inventory visibility you need to ensure your warehouses are always well-stocked.
Dysfunctional system integrations

One of the biggest hindrances to effecting a speedy and accurate order fulfillment process is having to log into multiple different systems in each stage of the process.
Having an all-in-one system that integrates data from all your disparate software platforms will streamline the entire process, cut down human errors, and save time. It will tie together your ecommerce channels, market places, inventory control tools, shipping carriers, CRM systems, and more.
Picking the best ecommerce management software for your business

To pick the right software for your business needs, consider the following:
What is the scope of your project and what level of OMS sophistication will be adequate for your needs?
What are the best order management software solutions on the market?
Which software vendors offer the most optimal combination of features, integrations, pricing, and services for the specific needs of your business?
What do customer reviews and product reviews say about each software vendor?
Which software solution provides the best balance of reputation, customer support, operational functionality?
Wrapping it up

Order management shapes customer experience and determines how consumers view your brand. Adopting best practices and quality order management software tools will help you optimize your fulfillment process, make better decisions, and speed up delivery times.

---
Do you need wholesale quantities of custom packaging? noissue has you covered! Check out our range of bulk customizable packaging options here.