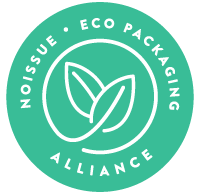 Many think floristry is an easy job—it's not. Floristry isn't just about cutting flowers and selling them, as it takes a lot of creativity and passion to design just one perfect bouquet. Creativity and passion that Dee Costa undoubtingly possesses! She is the founder of Sundays Child Florist, where she creates charming bouquets wrapped in her equally lovely home compostable noissue Tissue Paper.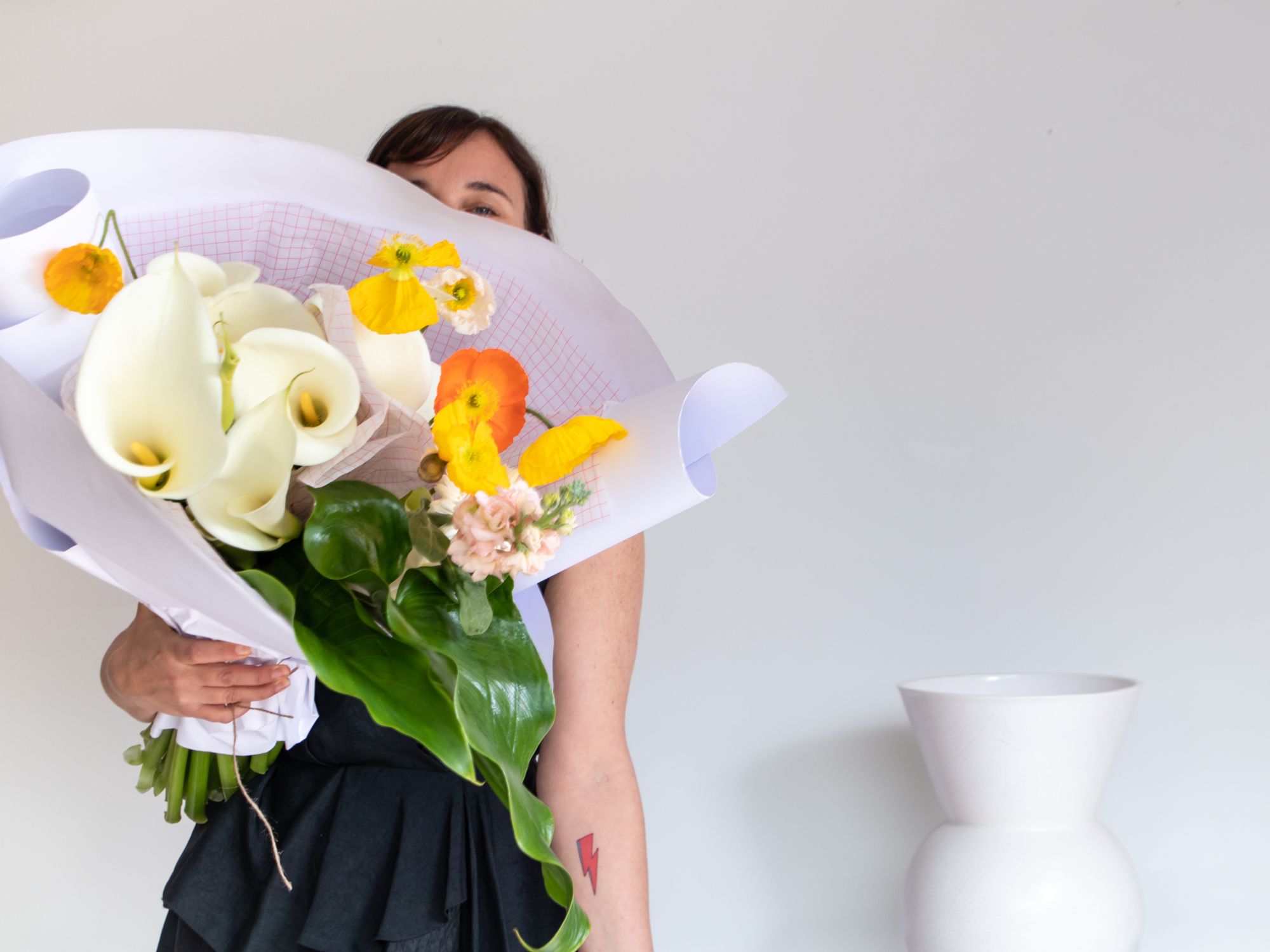 Sundays Child Florist represents a lifestyle and a love for nature and its beauty. 'Sundays', in the brand's name, was inspired by Dee's love for La Vita Bella or The Beautiful Life—"the life we often only allow ourselves to live on a Sunday," she shares. She aims to incorporate this into her daily life and onto her arrangements. The other inspiration comes from her large Italian family that treats Sundays as perfect family days where they sit down and enjoy their Mum's "Sunday Pasta." And the reason why it was her favorite day of the week as a child.
Dee is somewhat of a daydreamer, with an absolute passion for design and sculpting flowers and a preference for a slower-paced life. And seeing there was space in the industry for more eco-friendly floristry practices, she found the perfect opportunity to balance life with work and children, doing everything she loves in the comfort of her home studio with Sundays Child Florist.
"Sustainability is one of the core reasons I chose to start my own business. After seeing the waste within the floristry industry, I wanted to find packaging and systems that supported the earth, yet were still practical & well-designed."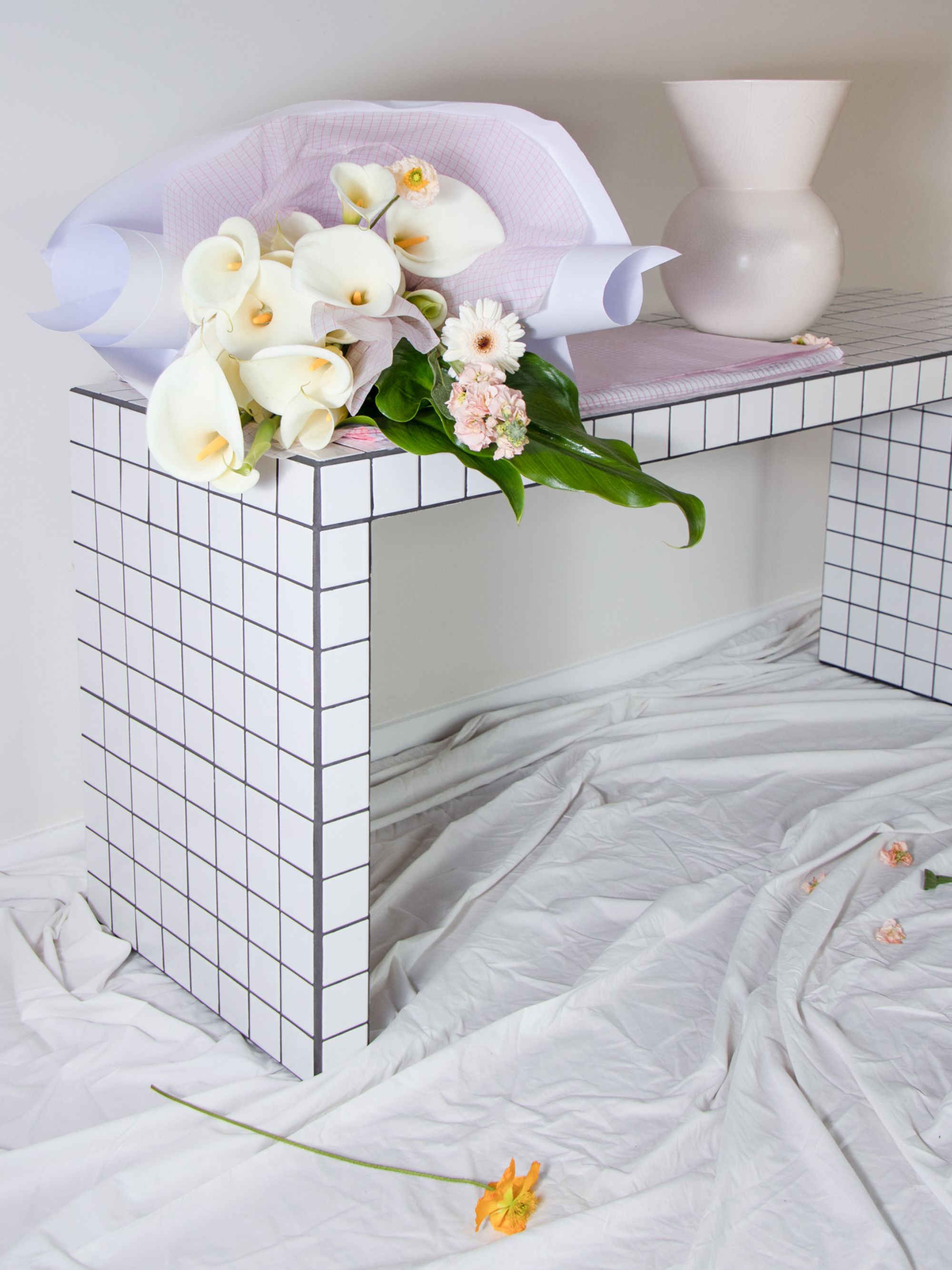 Sundays Child has a mission to create beautiful, quirky flower arrangements that work within the natural and perfect lines and flows of nature and a vision for finding more sustainable options for packaging and practices within the floral industry. With this, they take several steps to become more ethical and earth-friendly. Some of these include using stapleless staples and compostable wet wraps, buying from small-scale flower growers and local markets, composting all green wastes, recycling and reusing whatever they can, and of course, using noissue products!
Dee sought out packaging that aligned with her ethos: earth-friendly, ethical, and with beautiful and modern design. So when she came across noissue, it was like finding a pot of gold at the end of the rainbow; sustainable, high-quality, low minimum order amounts, and affordable without compromising the design!
"Absolutely everything I was after for my packaging."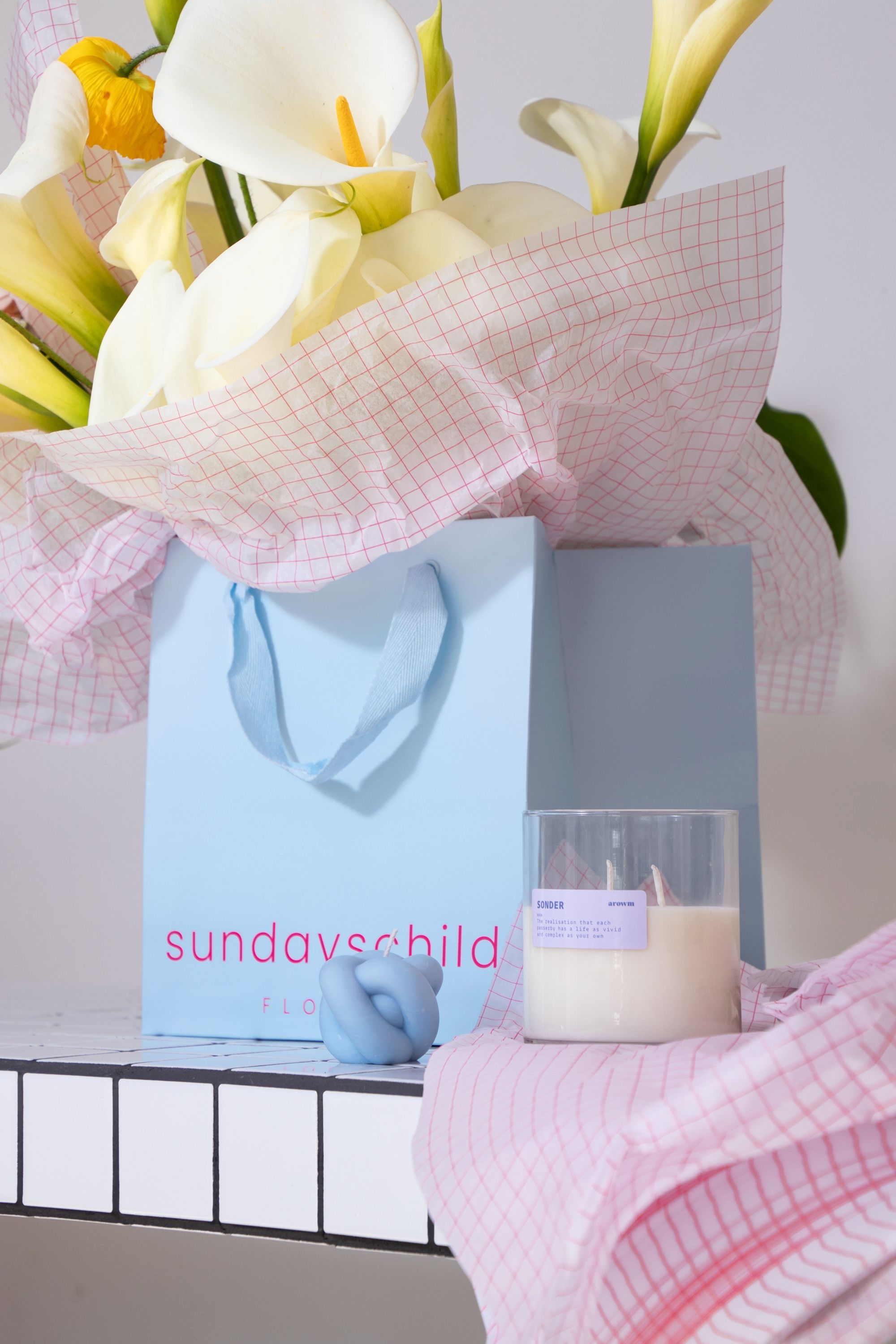 And since Dee is also a proud member of the noissue Eco-Alliance, for every order she places, a tree's planted in an area in need of reforestation. Eco-Alliance is noissue's community of like-minded small business owners trying to be better together by contributing to global initiatives through their circular packaging.
"As a brand, it is super uplifting to know that you are part of a community of people dedicated to restoring and protecting our planet. It is lovely to know that not only are you using products that are causing no harm to the earth, but you are also contributing and benefiting the earth! Super!"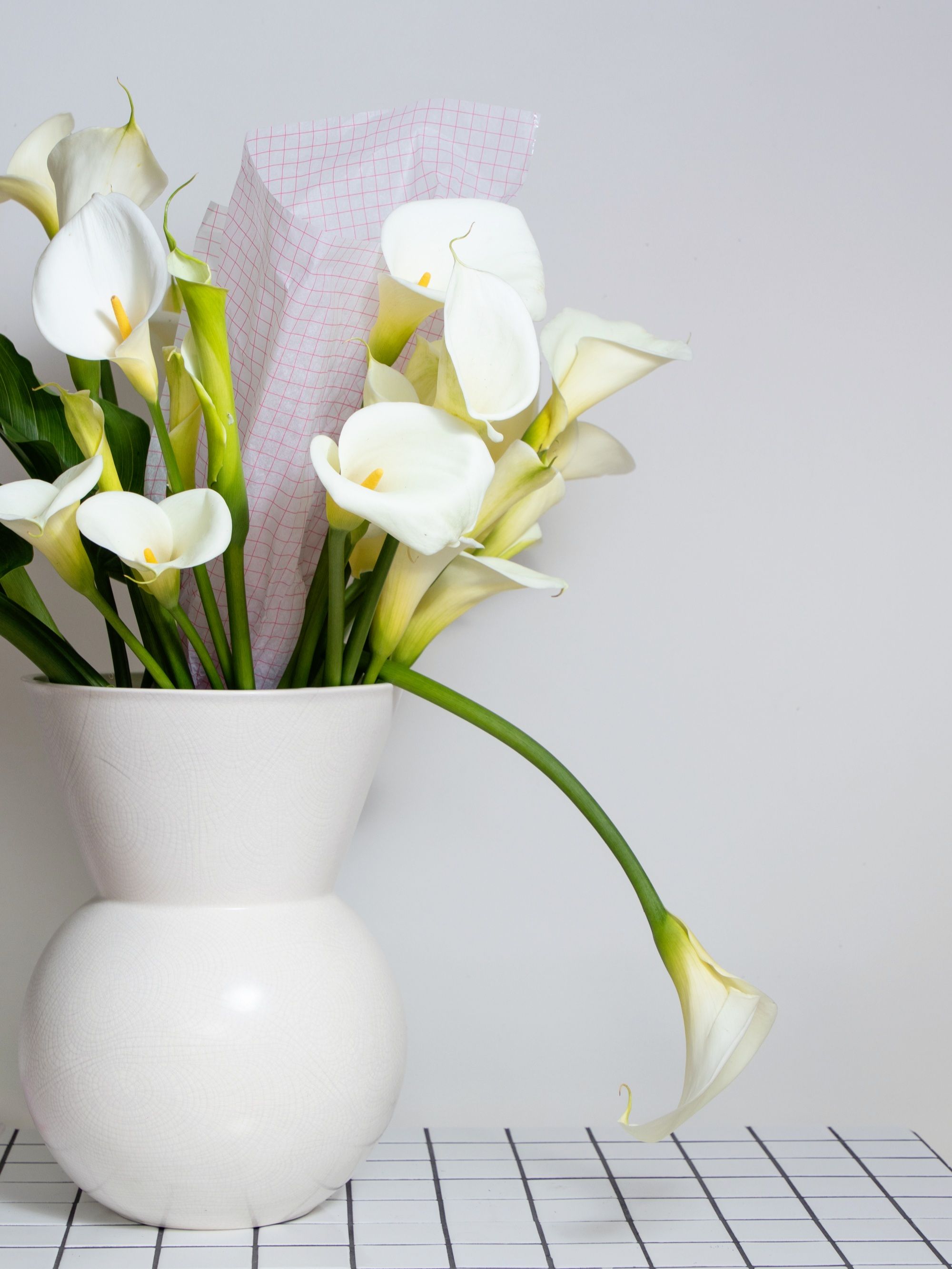 Dee also sells gifts alongside her flowers, and all of them use eco-friendly practices and packaging as well! But her favorite work so far has been staging photoshoots with friends entering the photography industry as she was starting on her own. They were able to support each other, experiment, and have fun. She loves how her flowers take the main stage! She also has a heart for teaching people simple tricks in making their own arrangements, and she gets to do that through her workshops.
In one of her favorite workshops, she collaborated with other local and growing businesses: Juno Gin, Little Liberty Creamery (a plant-based ice creamery), and Tanya Paton Photography to bring together an evening of G&T's, sorbet to match, and of course, flowers! She felt very fulfilled to watch everyone take so much from it and found it nice to align with other small businesses with similar virtues.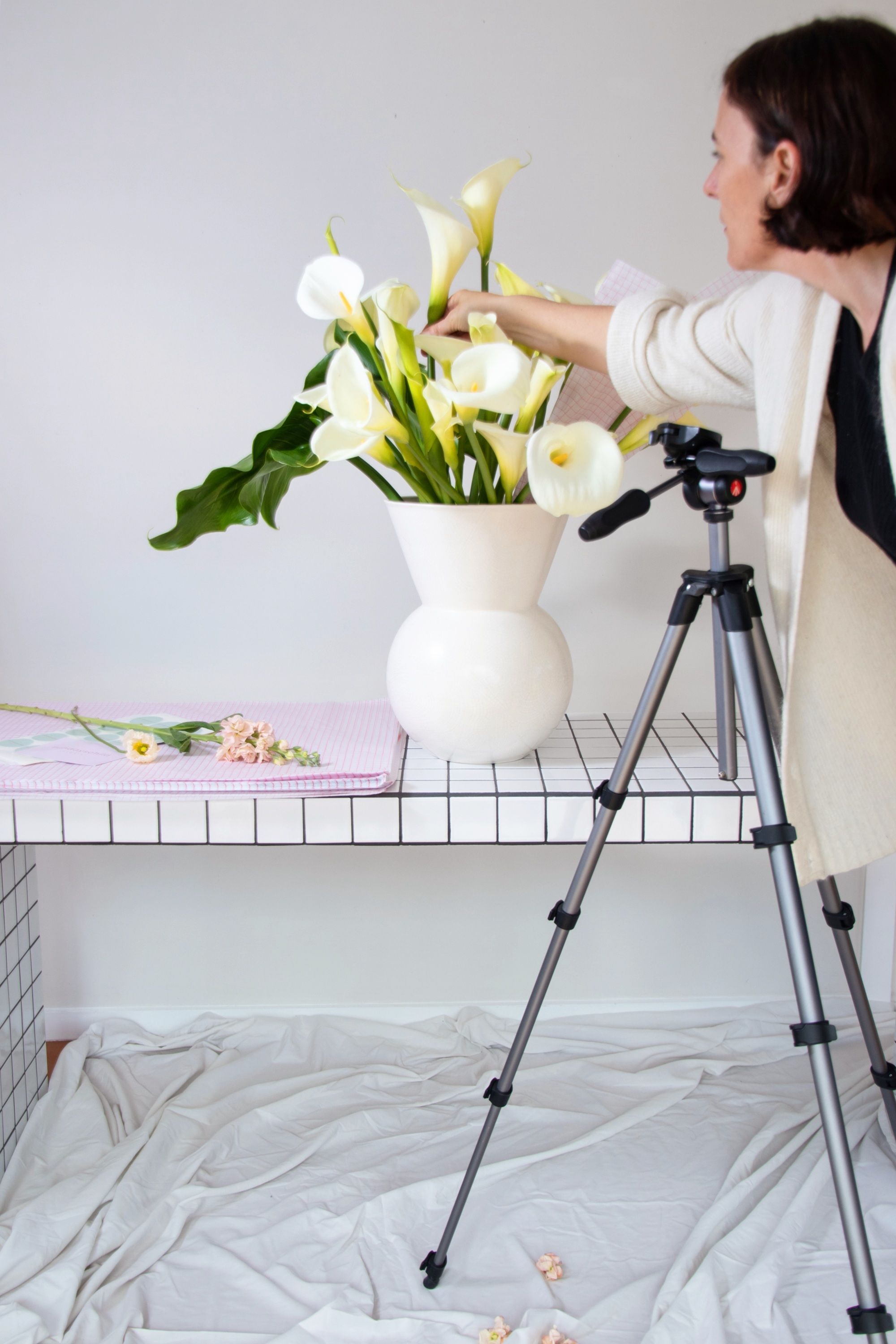 But even though Sundays Child sounds like the perfect business, it didn't come without any challenges. As for Dee, the biggest challenge is how covid19 has affected the floral industry by increasing flower prices and decreasing availability. The other challenge is not finding 100% enviro-friendly products, and for that, she works consistently with other businesses to solve the issue.
And for those who plan on starting their own flower shop, Dee says to go for it! Flowers are a great medium for creating art, according to the florist, but there are things you need to look out for: "Hayfever in the spring, You will freeze your nahnahs off in the winter, as keeping the flowers in optimum condition is number 1! Think hanging out in a chiller in the middle of winter, get some snow boots and lots of thermal wear!"
The florist also says to have a backup plan for leftover flowers in case they don't sell, as they are perishable. Otherwise, "listening to some great tunes and hanging out with flowers is pretty close to what I imagine heaven would feel like."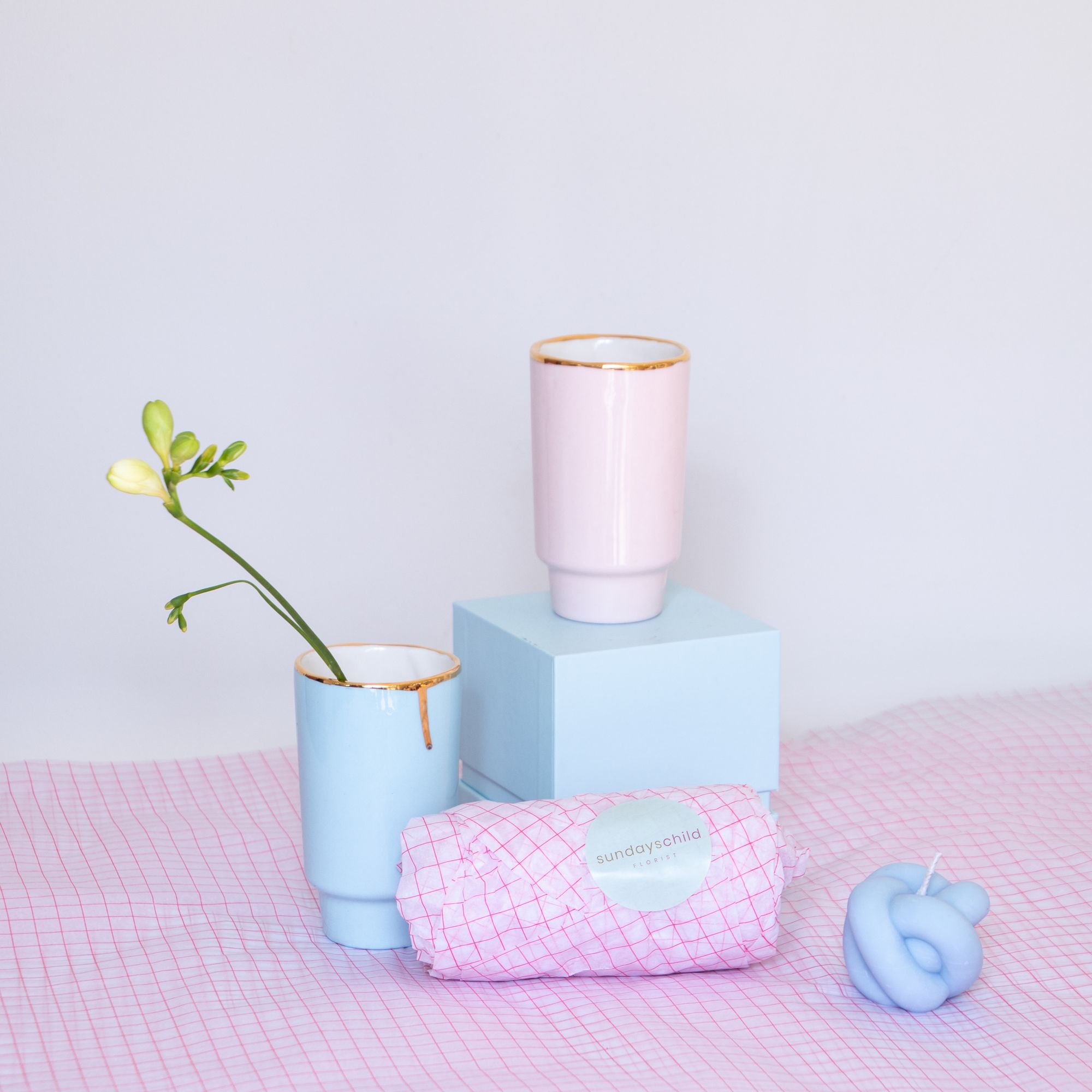 Beautiful modern flower arrangements made with the earth in mind? Don't mind if we do! Sundays Child Florist is definitely a go-to for all your floral needs.
---
Find more of Sundays Child Florist here:‌‌‌‌‌‌
‌‌‌‌‌‌‌‌‌‌
‌Website:‌ sundayschild.co.nz‌
‌Instagram: @sundayschildflorist
If you enjoyed this read, we bet you'll like this feature too: ‌
The Atelierista of Love: Handcrafted Clay Trinkets that Inspire Creativity‌
‌‌
‌Want to share your story? We'd love to hear it! Join the Eco-Alliance here and share your deets with us here to get a chance to be featured on The Wrap!
Questions? Email us at ecoalliance@noissue.co