Shipping station by @tropicalscandinavia
A dedicated shipping station is a point of emphasis for small business owners trying to streamline packaging and shipping operations and cater to customers' unique needs.
Shipping stations allow businesses to improve their organization, preventing order mix-ups, delivery delays, and packaging mishaps. These stations can help you successfully deal with the sometimes overwhelming responsibilities of shipping that can easily be overlooked after focusing so much on creating and perfecting your product.
An efficient shipping station allows small businesses to create a space that's fully dedicated to shipping and nothing else. Whether you're at home or operating within a small office setting, a shipping station provides opportunities to develop more seamless operations and assess the supplies and materials you use for packaging and shipping, leading to more business opportunities.
Here's how to get your paper packing tape, boxes, and sustainable materials and make a shipping station you can be proud of going forward!
Get a Clear Understanding of Your Overall Operations First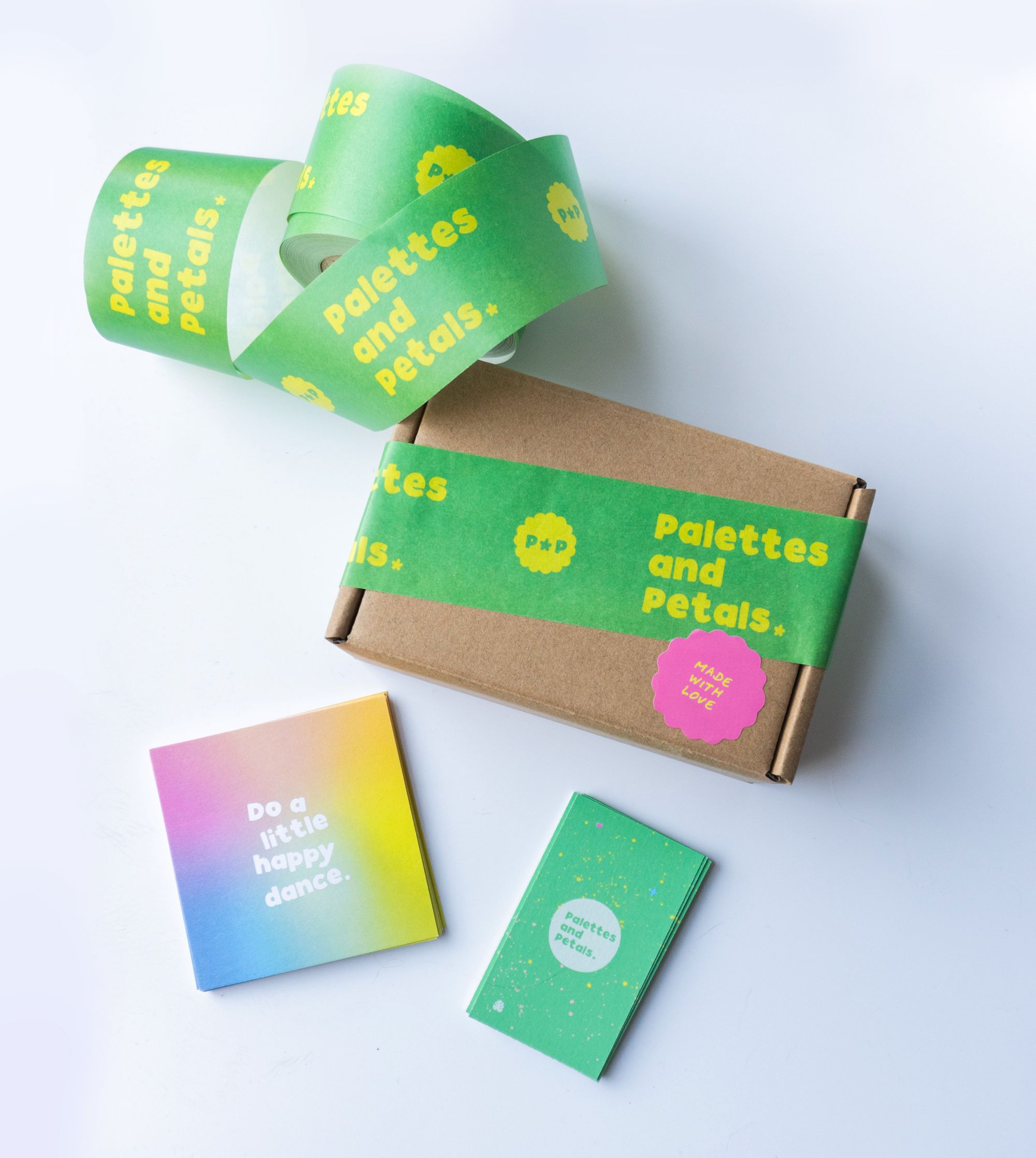 Understandably, you want to get going with creating your shipping station after reading the above and start seeing more efficiency with your packaging and shipping efforts. But, it's hard to set up a shipping station without understanding how your overall operations work. Otherwise, your reinforced paper tape, boxes, and other products related to shipping and handling will be bought in vain.
Before discussing what the shipping station should look like, where you should store packaging supplies, and how to improve efficiency, properly analyze your operations before setting up anything. That way, you prevent yourself from spending too much or little to set it up, reducing waste (like additional boxes or excess gummed tape) and making the most of your space.
While assessing your operations and doing a comprehensive study of them may seem like a time-consuming task, it's a vital step to determine how much space you need for your shipping station. You'll also produce better results knowing the capacity and materials you need to create a highly-efficient station for your small business. Also, identify any bottlenecks that could affect your order transportation flow, and understand how your packages move in and out of the station.
Dedicate a Large Space To Accommodate Your Shipping Station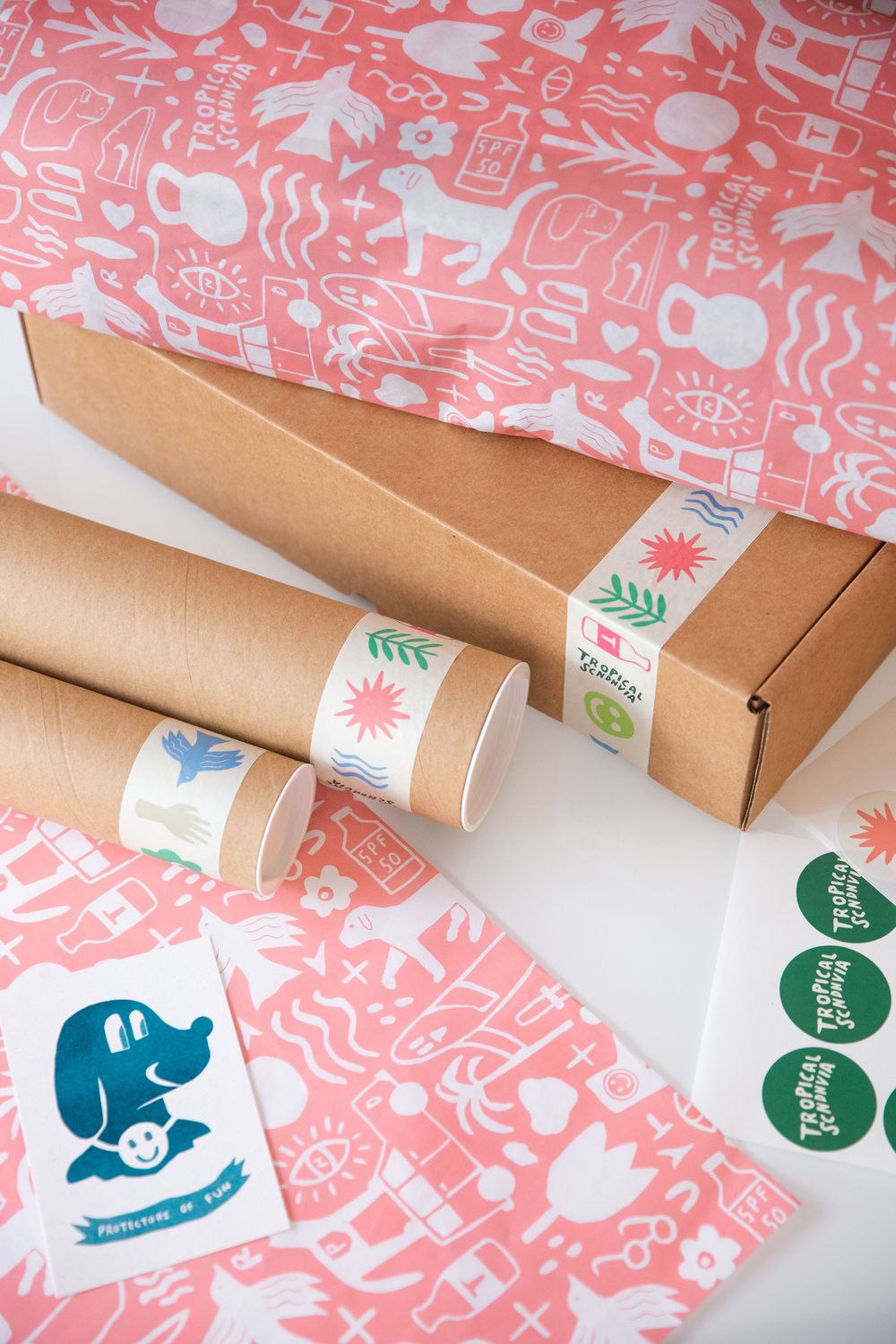 After assessing your space and determining the feasibility of accommodating your shipping station, you can use your assessment results to design a station with a straight-line flow pattern. With the pattern, consolidations and quality checks can be done. At the station, you can do your packaging (preferably using paper packing tape) and labeling while working out order transportation details.

Having some appropriately sized boxes at your disposal allows you to accommodate your supplies, particularly sturdy boxes that won't clutter your station's space and are suitable for frequent usage. You can also get bins and accompanying organizers to organize their contents best, ensuring fluid packaging and storage while leaving sufficient space to handle other packages.
With all the supplies in place, make sure you sort the packages by type, whether they are branded materials or shipping supplies like reinforced paper tape and tissue paper. Keeping the packages in sequential order makes arranging things easier and improves the flow of your order fulfillment. If you're purchasing bulk supplies, use a small sample in the shipping station and store the rest of the supplies in a safe space.
How To Load a Tape Dispenser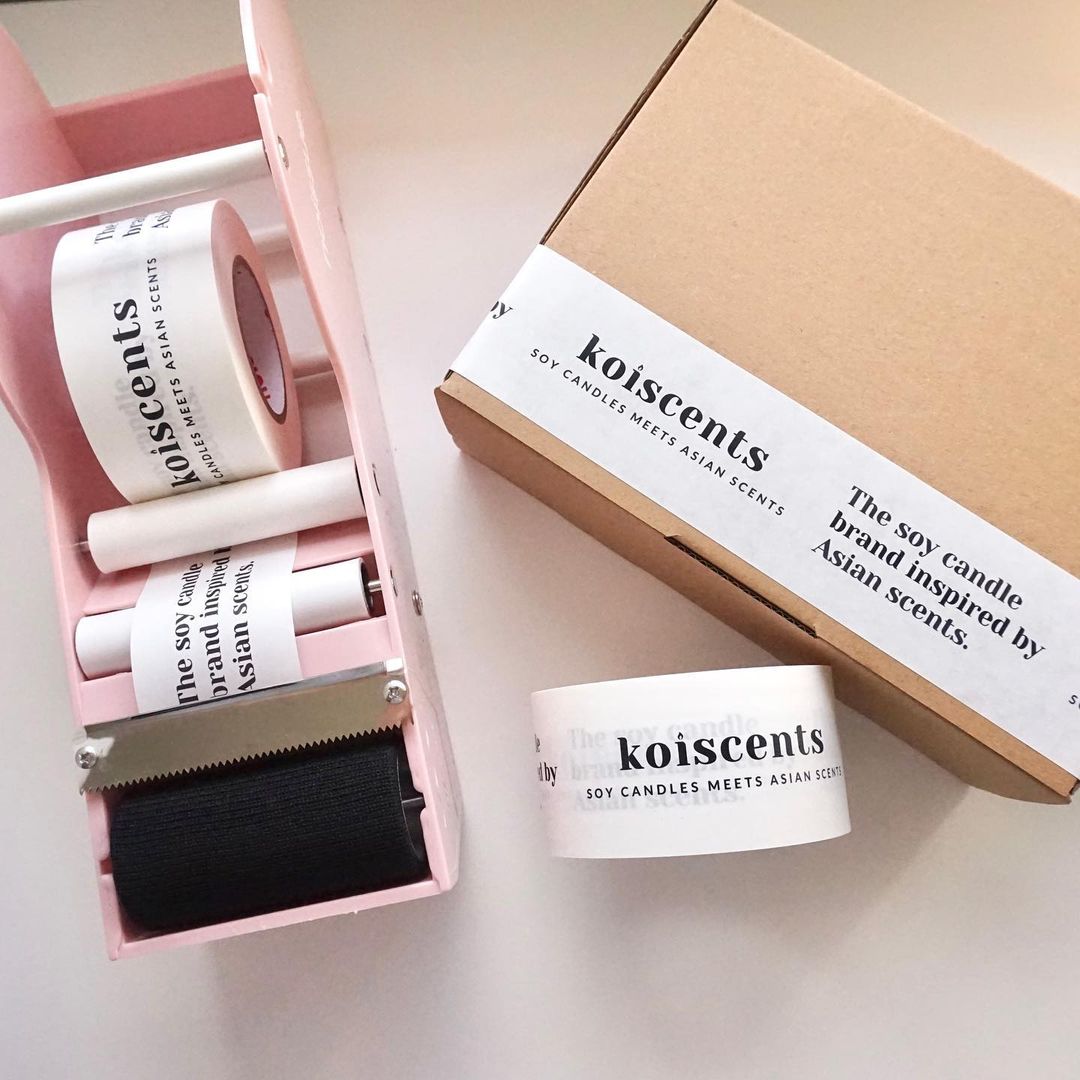 A tape dispenser is one of the most important products to keep in mind when setting up your shipping station.
Along with your tissue paper, product labels, shipping boxes, and shrink wrap, your paper packing tape and dispenser are essential tools to try and secure your products before transporting them to their respective destinations.
Whether you're shipping wine bottles or clothes, tape and dispensers come in handy to preserve the quality of your products.
When figuring out how to load a tape dispenser:
Insert a roll of packing tape onto the large dispenser wheel located at the top-right of the dispenser.
Pull the front end of the tape roll between the roller and metal guide
Pull the tape up, so it's above the cutting bar
Check and move the tension on the tape dispenser to create a seamless, comfortable mechanism when removing the tape.
Knowing how to load the dispenser reduces waste, leaving you with more room in your shipping station to handle packages and orders. Also, it helps to figure out what is gummed tape and the parameters surrounding it to avoid misuse.
The tape is custom, water-activated, and made with recyclable materials, requiring sharp objects to cut it open. Gummed tape is ideal for heavier packages that need more layers of protection to keep products safe.
Learn more about what Gummed Tape is and how brands can use it in their shipping.
Choosing the right tape for branded items may seem simple, but you need high-quality and sturdy material to preserve the quality of those items.
Wrapping It Up

Ready to determine the right taping solution for your product? Check out noissue's customized taping options for your brand today!
Browse our product catalog