We chatted with Kristina Braly, Founder of AEMBR, about how sustainability plays a huge role in their mission to produce only clean candles using clean ingredients and how, with noissue packaging solutions, they could further implement that through their customers' unboxing experiences.
Tell us a bit about your brand, introduce it to the world!
AEMBR is a luxury lifestyle brand of non-toxic, cruelty-free, vegan, phthalate-free, paraben-free, mutagen-free, carcinogen-free, prop-65 free, eco-friendly, sustainable, plastic-free home fragrance and accessories! Phew! That's a mouthful! Simply put, we take the nasty out of luxury home goods and pare it down to a few simple, certified-clean ingredients. We launched in October 2022 with our signature and seasonal collection of hand-poured oversized candles in beautiful glass and ceramic vessels. Our brand embraces the philosophy of "Persistence of Memory" which involves using scent to trigger feelings, nostalgia, and unlock core memories that bring a sense of wellbeing and warmth to the soul. Since launch we've continued to sell out in record time (usually 1-3 minutes at launch) and have shipped over 2,000+ candles worldwide.
Tell us about the design for your packaging and how you're using them?
We utilize noissue tissue paper to add delight to our customer's unboxing experience. These days, while it's essential to have a quality product, you can't skimp out on packaging, as that contributes to the customer's overall impression of your brand. We take that to heart, and include branded stickers, tissue paper, and starch (dissolvable) peanuts!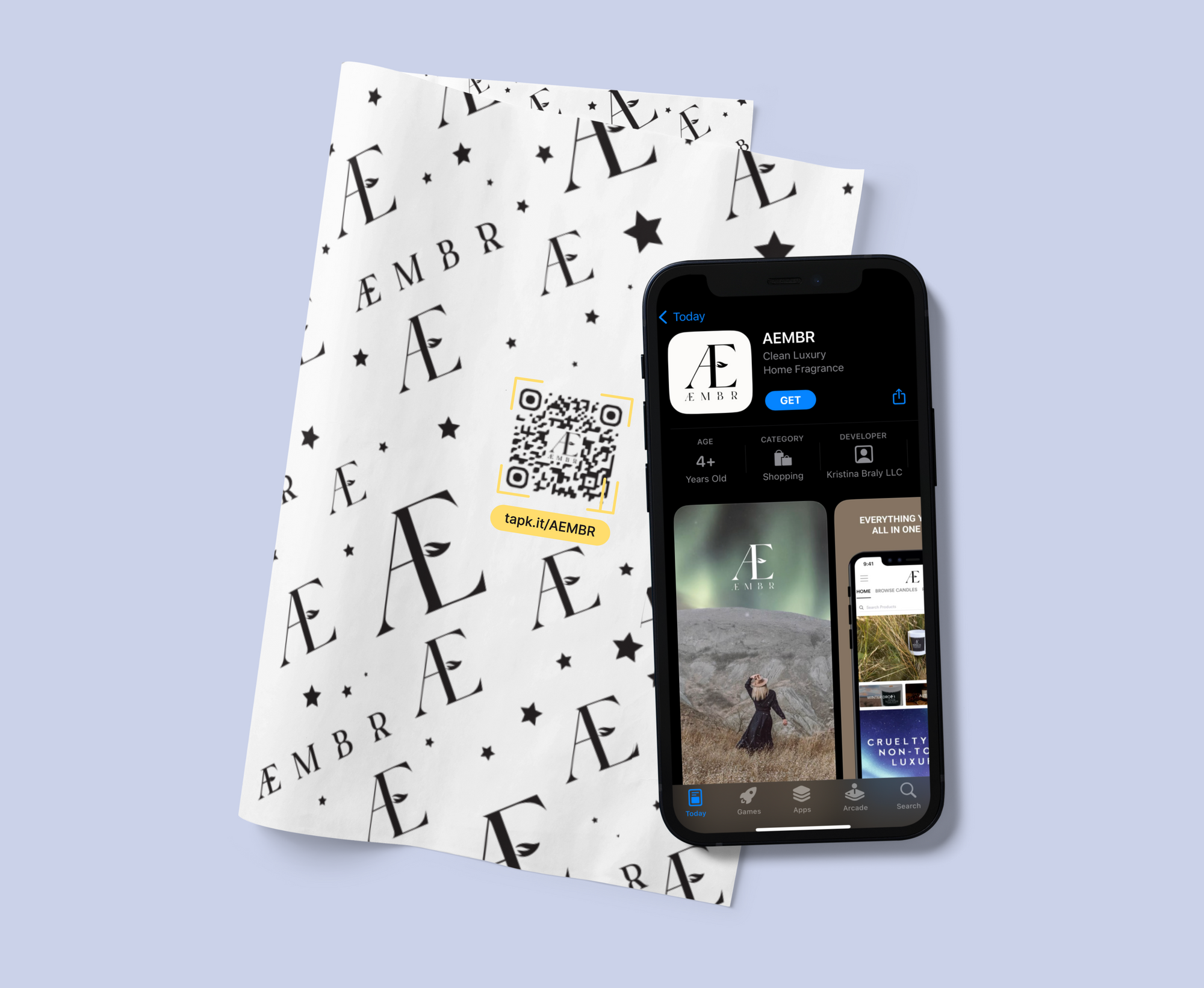 What made noissue a good fit for your packaging?
noissue makes it easy to customize our packaging, low minimum order quantities, and fast shipping make it a total breeze to order and receive. We're about to launch our rebrand so switching up the tissue easily makes that such a cost-savings benefit thanks to noissue's low minimums!