We chat with the team at Burny Wild's about Founder Mike Rosado and his team's adventure in creating the most versatile, tastiest condiment sauce you will ever need and how such an adventure is a step closer to their goal of spreading love and care for "Mama Earth"—may that be through creativity in art or sustainability in their packaging.
Tell us a bit about your brand, introduce it to the world!
Burny Wild's is an eco-driven adventure brand created by Puerto Rican graphic artist Mike Rosado and his team at MRC Design Studio. With a background designing for local and national brands in the food and beverage space, his insatiable creative appetite led to the vision for Burny Wild's Adventure Sauce – a versatile vegan condiment with a kick! And that's only the beginning.
Adventure sauce is a conversation starter and a spark to inspire others to have a passionate enthusiasm for life, the planet and all of its inhabitants. Burny Wild's values go beyond taste when they use their creative superpowers to excite people about the possibility of a different world – one where saving the planet is not filled with doom and gloom but with possibility and joy.
Product offerings include Burny Wild's comic book "Episode 1: Escape From The Fumara," which uses storytelling to thrill brand followers, taking readers on a fictional journey of adventure, courage and fun. Artwork offerings inspire followers to care for "Mama Earth" and encourage compassion for our planet. Burny will continue to amplify positive change in our community through food, art and adventure and by partnering with high-impact environmental organizations like 1% for the Planet.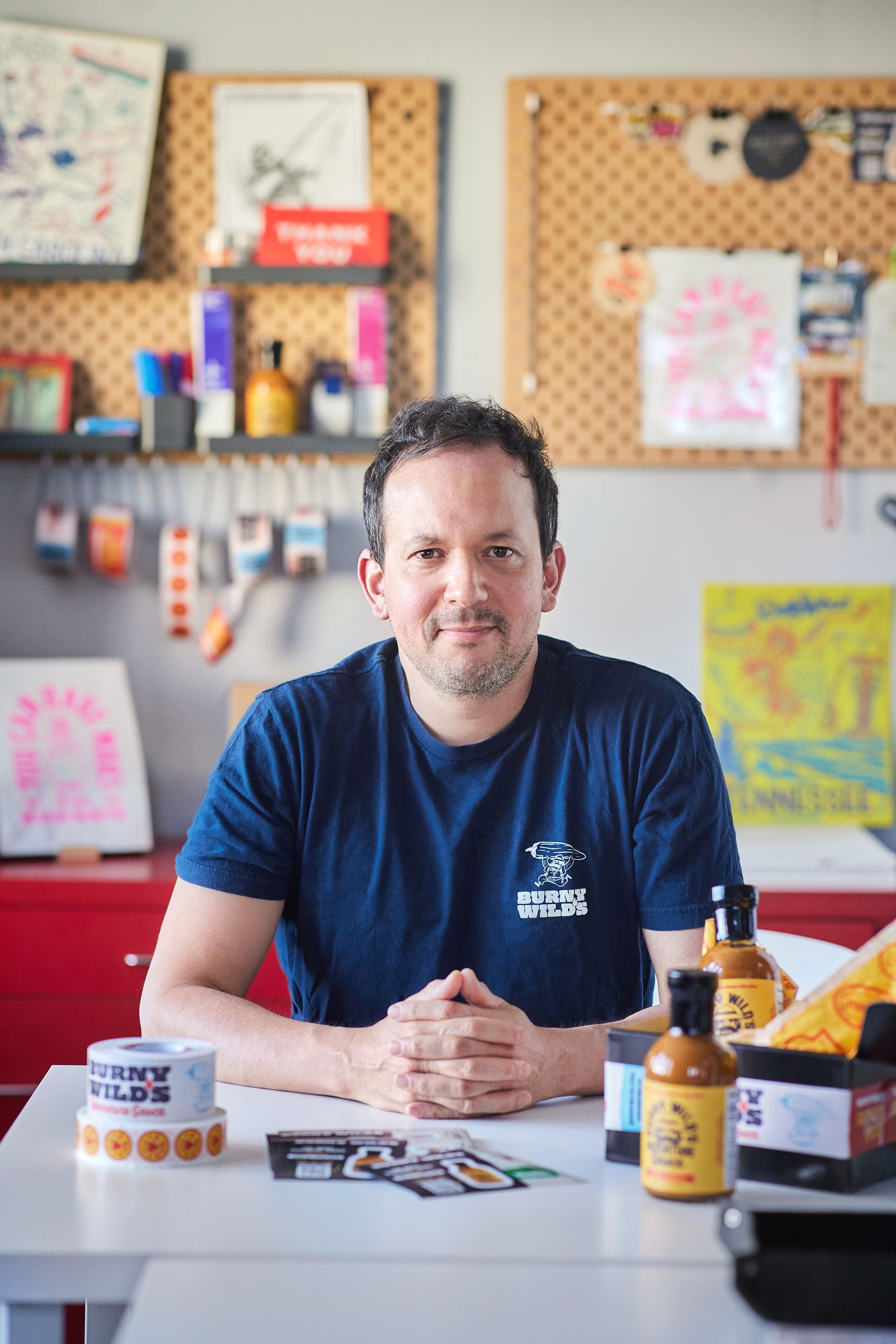 Tell us about the design for your packaging and how you're using them?
We needed a way to connect with audiences at nationwide festivals while being mindful of travel expenses and the budget necessary to be in person at every event. Custom multi-design sticker sheets allow Burny Wild's to connect with a larger target audience, giving customers a holistic introduction to the brand's values with a suite of eco-driven stickers. The QR code offers newcomers a purchase incentive, allowing us to measure marketing campaigns. With noissue's custom tissue paper, stickers, and packing tape, there's 'icing on the cake' – we can further shape the customer experience. The spirit of adventure and "wild" complete Burny Wild's brand identity and is playfully incorporated into these three custom noissue products.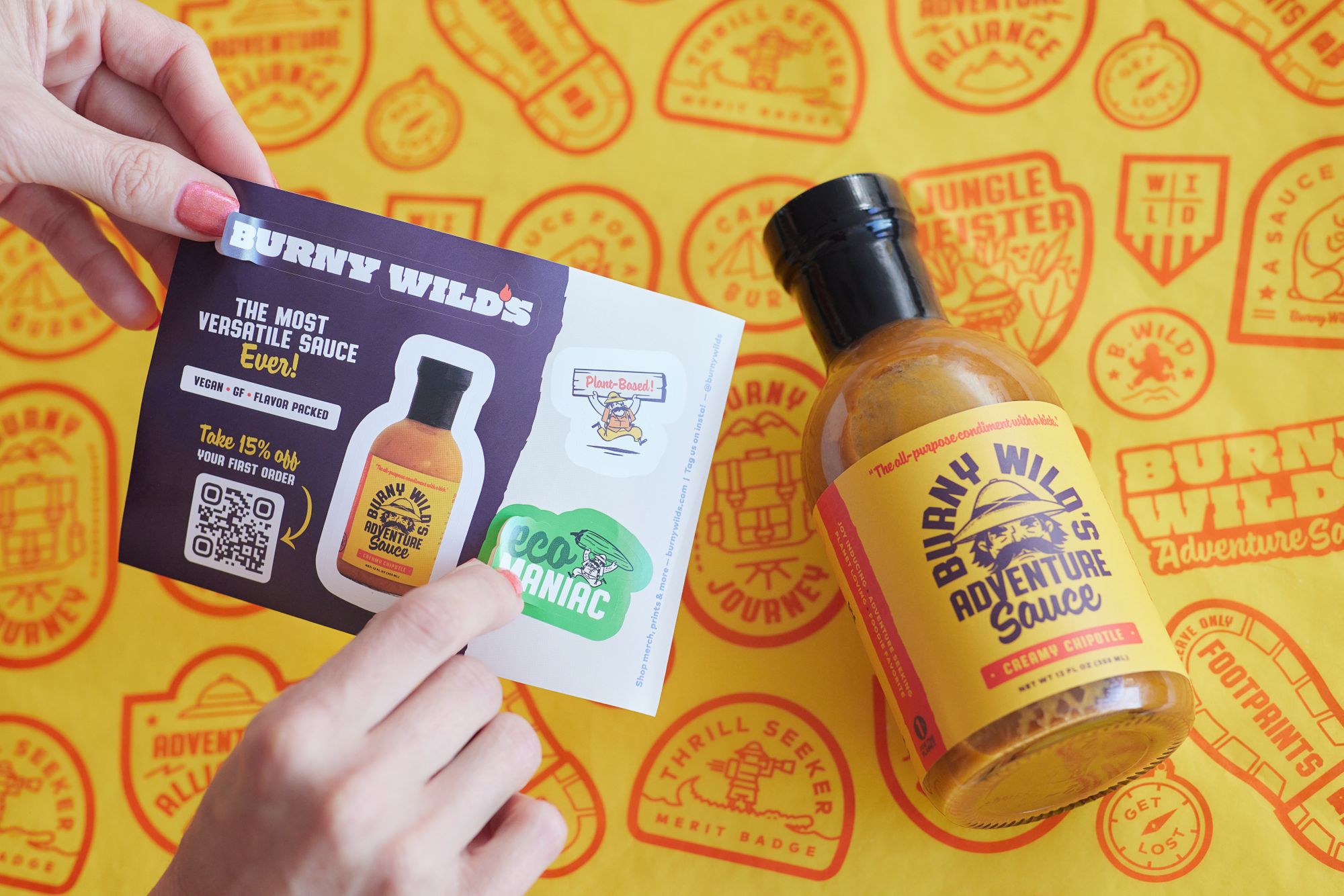 What made noissue a good fit for your packaging?
The sweet marriage of custom design and sustainable products is a no-brainer. While there may be other sustainable packaging options available, we love how noissue inspires sustainability in using branded packaging items we may not have otherwise thought of. The curation of custom eco-friendly products, quick, friendly customer support, reasonable pricing, and low minimums make noissue an excellent fit for our growing brand.