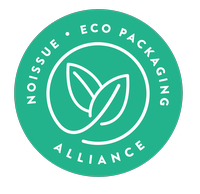 In much of mainstream culture, beadwork can sometimes be considered as a child's activity, or perhaps as a mere hobby for recreation. But for many cultures, beadwork can also hold significant traditional and cultural value – and can become a bridge to reconnect people with their birth and heritage.
This was the case for Tayla Fairbanks, a White Earth Ojibwe beadwork artist frrom the US. Based in Minnesota, Tayla is of Indigenous heritage, and recently began reconnecting with that aspect of her identity over the pandemic with her beadwork creations, which eventually grew to become its own business: Akiiwan Beadwork, from the Ojibwe term for "it is the earth".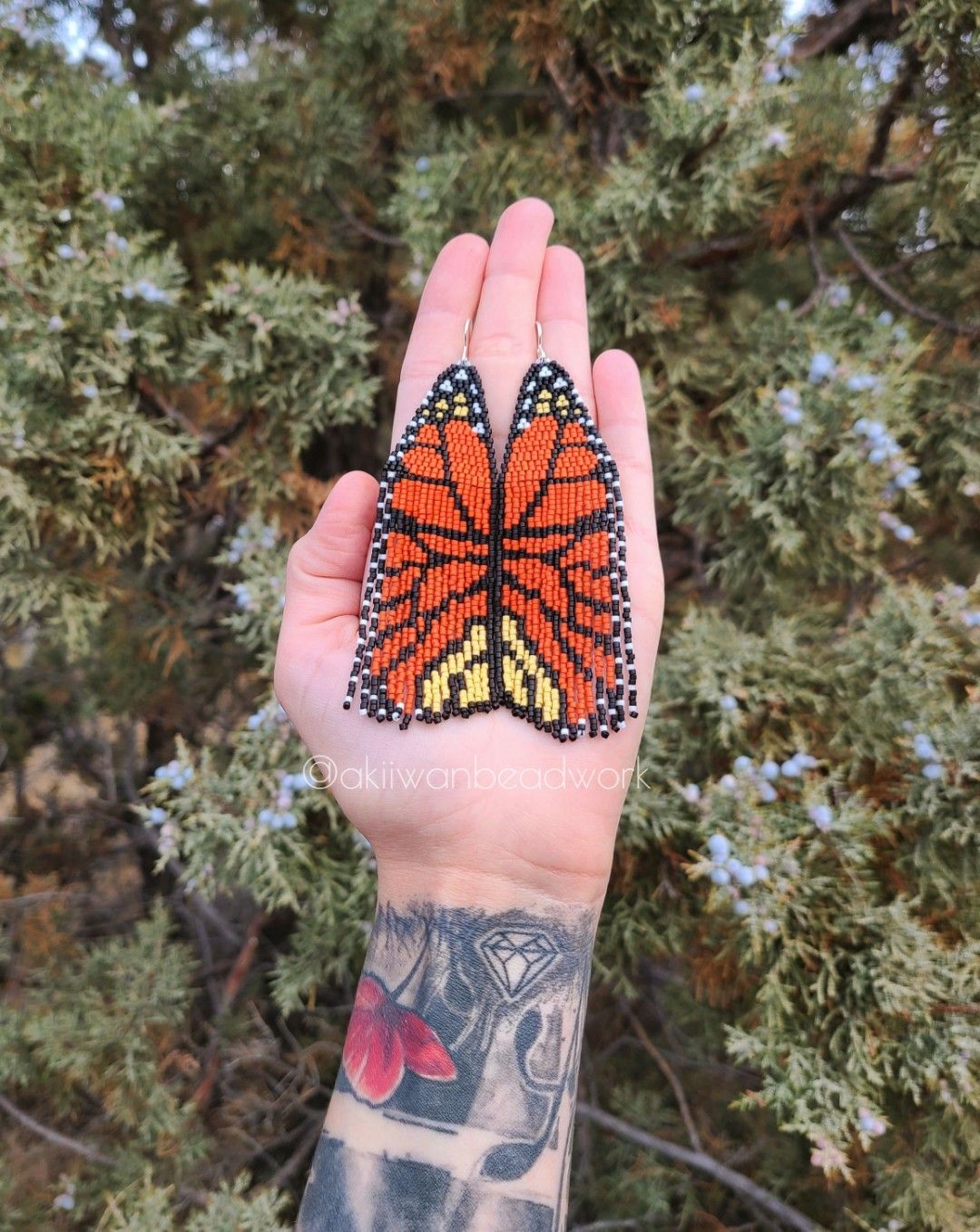 Like many of the best artists, Tayla's creative journey is often a circular, symbiotic process. She often finds much of her inspiration in nature – in fact, it's where she feels most grounded – and her creative journey is also one of self-discovery. She's also always been one to create with her hands, and has always valued her own independence – and thus, starting her own unique creative brand where she could honor her traditions and roots seemed an only natural course! As she shares, beadwork has taken her on an enormous path of reconnecting with her roots and culture, especially after having been laid off due to the pandemic.
In launching her brand, she's also definitely taken on several missions for her community as well, alongside her own personal journey. Since starting Akiiwan Beadwork, she's made sure to donate 5% her sales towards the National Indigenous Women's Resource Center, to aid their efforts towards ending violence against Native women, a cause that's also immensely important to her as a survivor herself. She also actively takes part in raffle fundraisers to raise even more money for her causes, all to help actively support and assert Indigenous people's place in society. Her brand also brings greater awareness to the social issues that her people still face, and stands as an alternative against bigger corporations that appropriate Indigenous culture.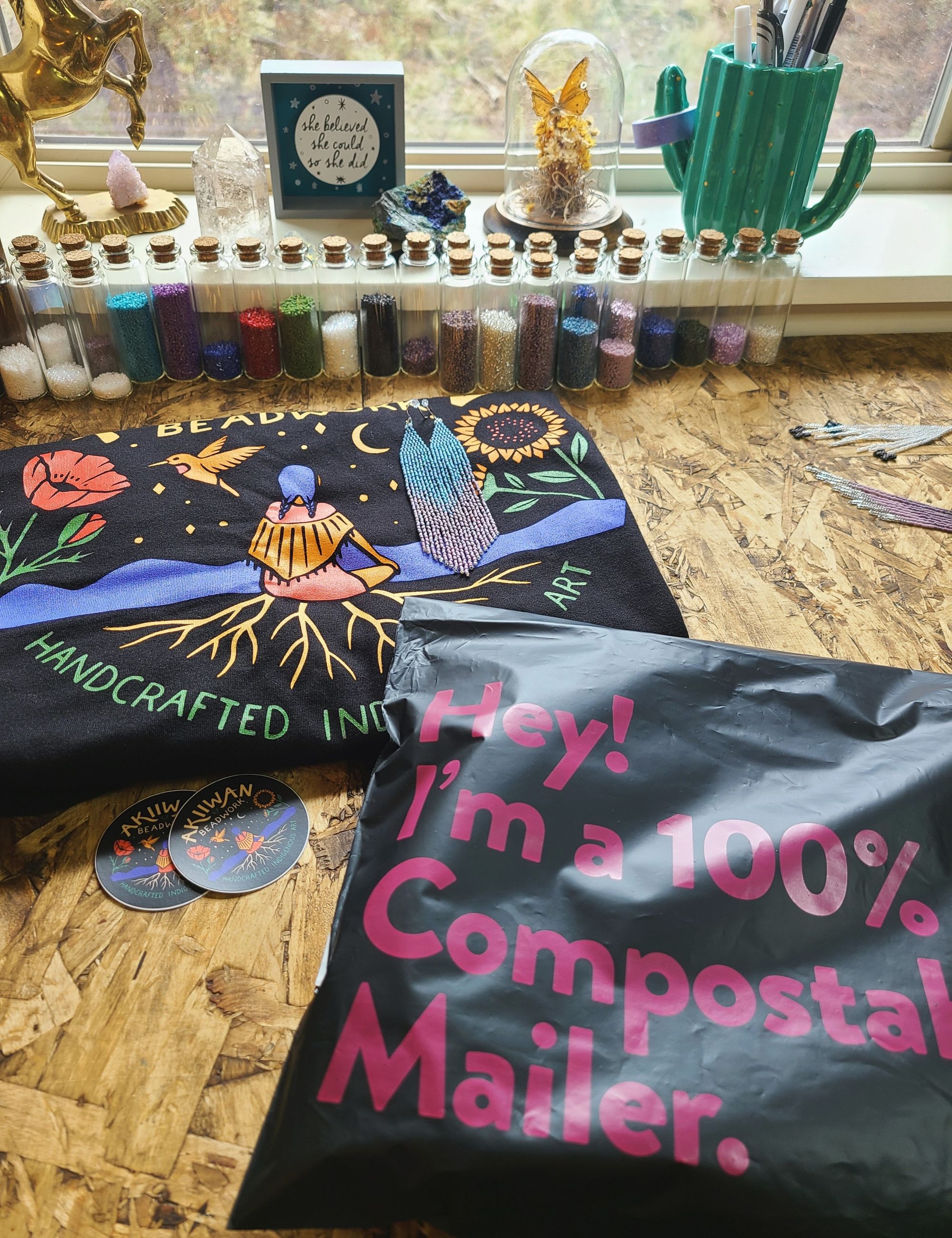 Tayla's passion and respect for her heritage is definitely one she carries throughout every step of her process, from how she communicates with her community down to the captions she writes, to ensure that all her communications are as honest and transparent as possible.
"I write thoughtful captions, I talk about the things I'm passionate about, they see the good and the bad days. I feel like my followers are my friends and I'm really thankful that I have a huge sense of community on my Instagram page. I also spend so much time with every new design, I give every piece I create an Ojibwe name to help myself and others keep the language alive and show them how beautiful the language is."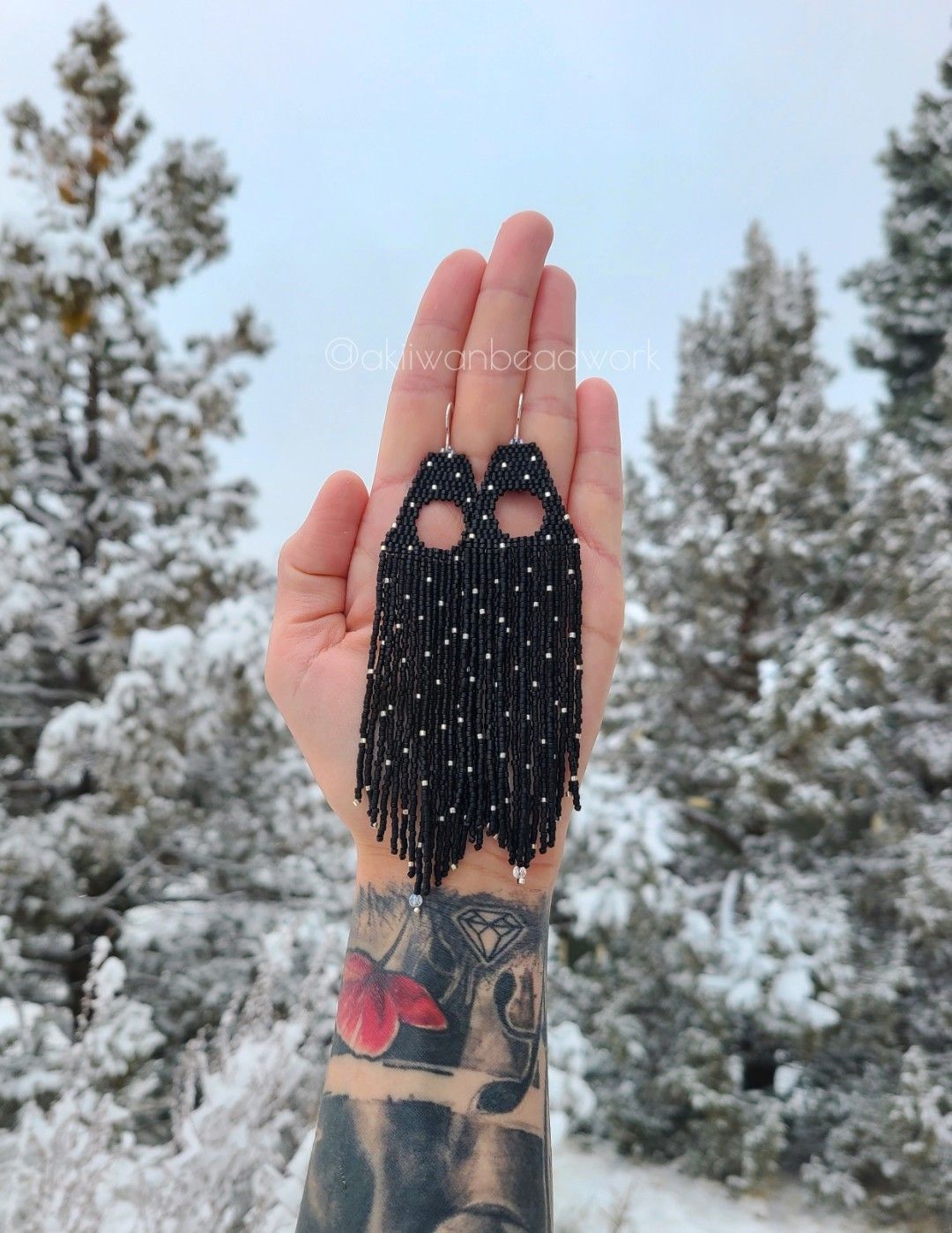 But sustaining a business like hers is definitely no easy task, as she understands only too well. There are many things that go on behind the scenes, and Tayla herself takes on many roles: from artist and creator, to photographer, editor, caption writer, marketer – you name it. But it's all definitely worth it, when her art and creations resonate with people all over the country.
Akiiwan Beadwork is definitely a one-of-a-kind brand, and it's something that Tayla has fully embraced. She's relied on practice, patience, and grace to help see her vision through.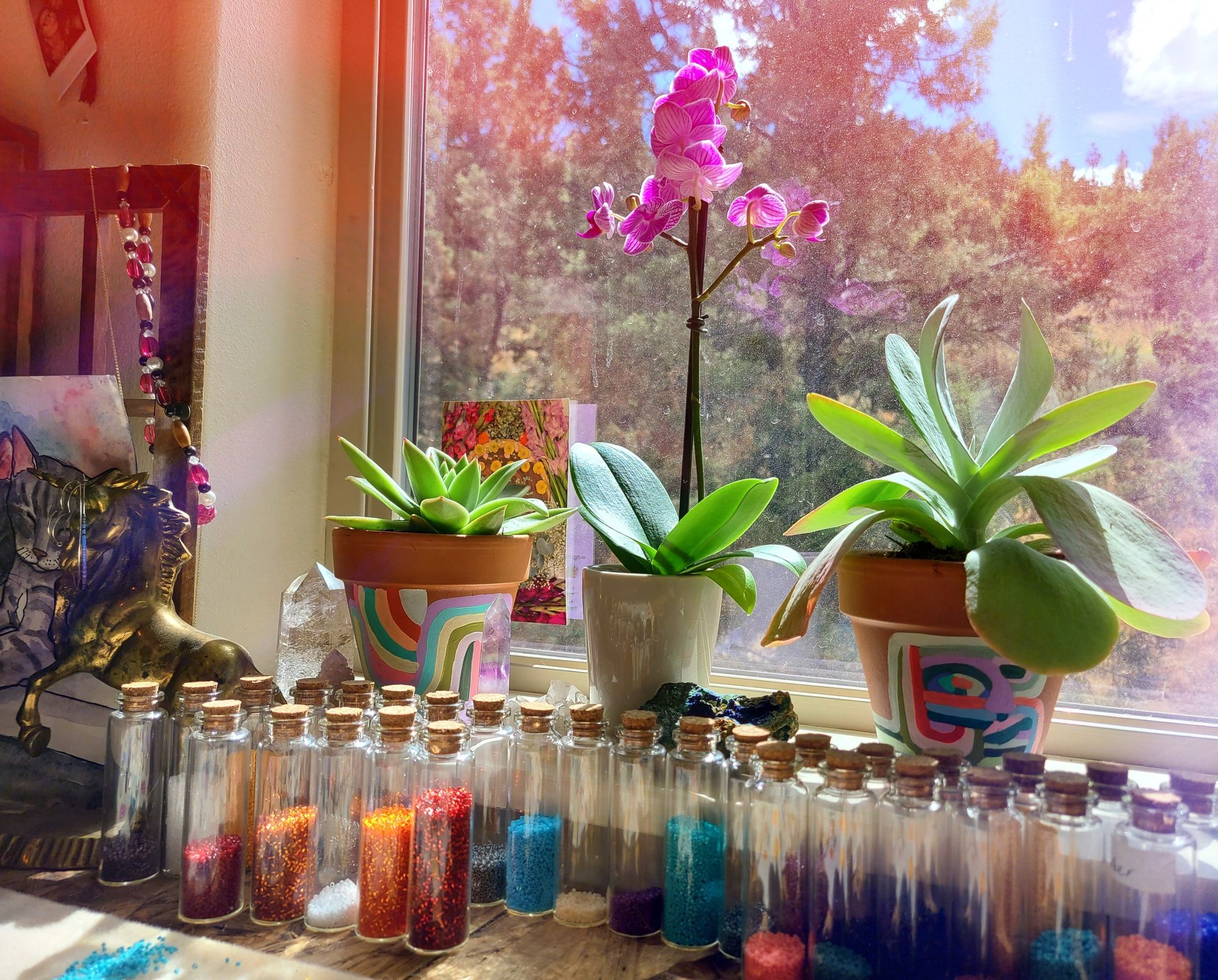 "Practice with patience. Be graceful with yourself. Listen to books and podcasts on the things you're not super confident in, for example I listened to a lot of marketing podcasts when I first started out. Set your work apart from others, your people will find you!"
One of her works that's especially close to her heart is the 'Megweyaak' series, which translates to "in the woods" in Ojibwe. She describes the piece as "paintings for your ears", with its images of ombre skies, trees, and the moon.
With all her care for her Indigenous culture, it's only natural that Tayla would also have a heart for the environment, too, which is why she's partnered with companies that share the same values as hers, including noissue!
"It's important to me to be low impact and sustainable when and where possible. Mother Earth is our first mama and I do my best to do my part and inspire others to do the same."
In particular, she uses noissue Mailers, Stickers, and Stamps, to give an even better unboxing experience for her customers. Packaging wasn't always something she had much knowledge of when she first started out, but she's been learning and growing alongside her brand, and has continuously taken steps towards becoming more mindful of her impact on the planet.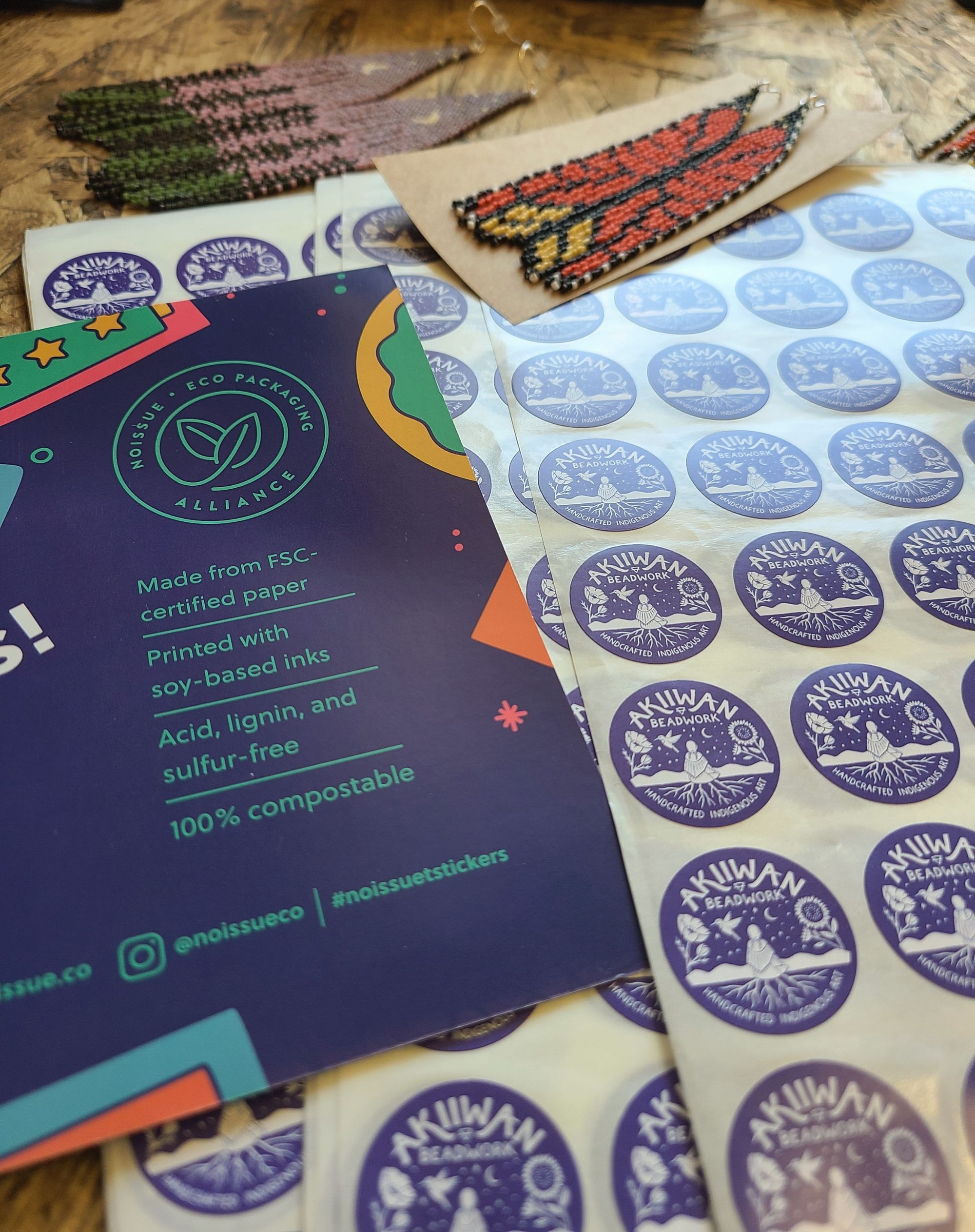 Art and culture have always been two sides of the same coin, and Tayla's beadwork creations are one of the best examples of that. And with her mission towards uplifting her community and heritage, and her efforts towards protecting the environment, Akiiwan Beadwork is nothing short of Akiiwan-derful.
---
Find more of Akiiwan Beadwork here:‌‌
Website: akiiwanbeadwork.com
Instagram: @akiiwanbeadwork
Like this story? Tell us yours! Share your brand story and love for your custom packaging and get a chance to be featured on the wrap! If you're a noissue customer and are interested, you can join the Eco-Alliance by clicking here and answering a few questions here.
Questions? Email us at ecoalliance@noissue.co.