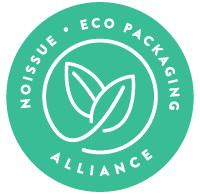 Slime has grown quite a following thanks to its satisfying texture and appearance. While it is an object meant to be enjoyed by everyone of all ages, the conventional plastic-based accessories included in slime have a considerable lack of sustainability in the industry. Sonia, the founder of Align Slimes, wants to change this by incorporating earth-friendly materials into her slime while packaging them in reused boxes designed with a sustainable custom noissue Stamp!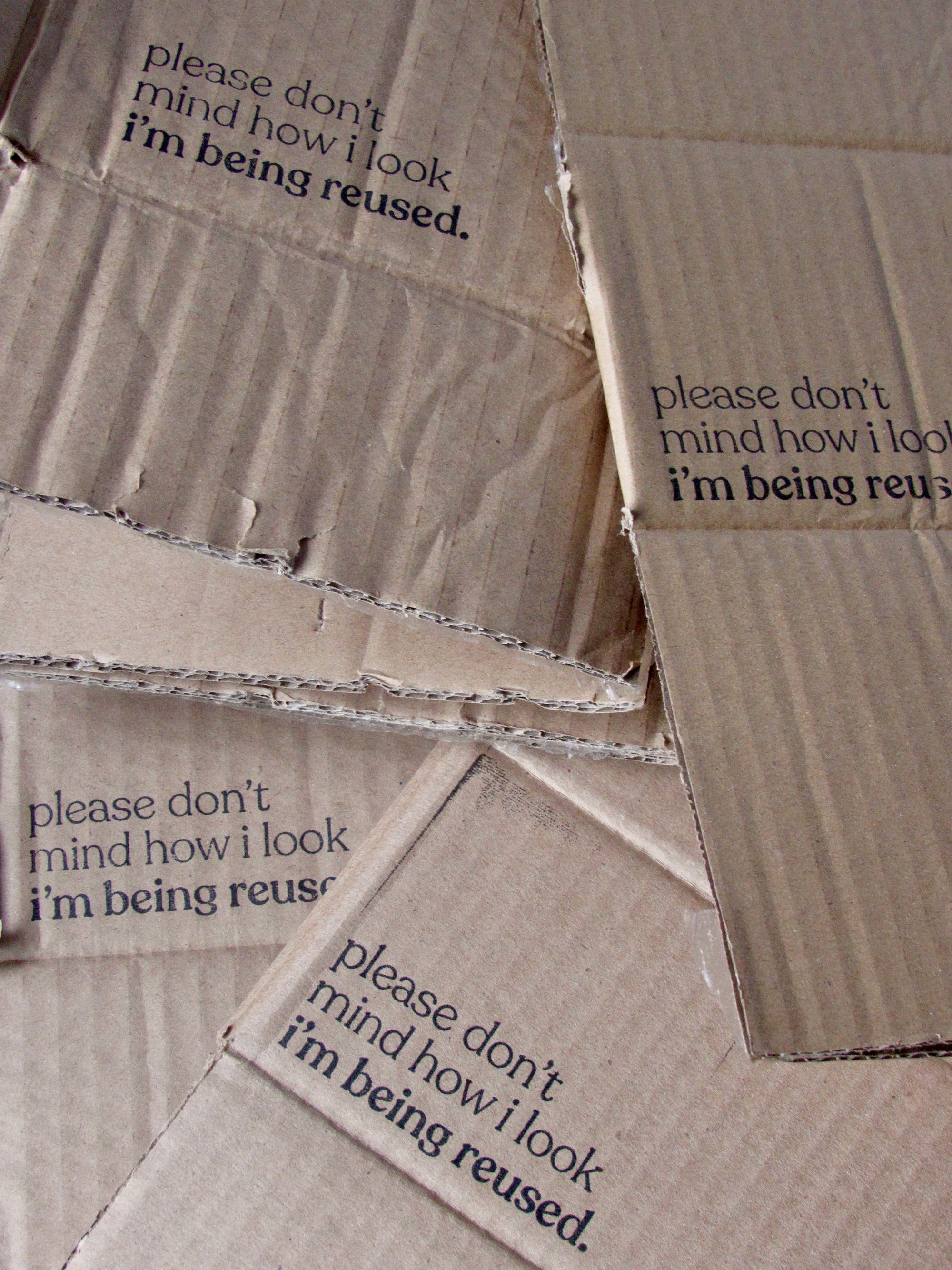 Based in Vancouver, Sonia decided to create her slime business in 2017 after scrolling through countless videos on Instagram. When she learned that people were starting businesses out of slime-making, the 17-year-old entrepreneur became intrigued and decided to turn her passion for the therapeutic object into a business! Sonia started selling slimes in her middle school's bathrooms before opening her own online store, which made her business into what it is today.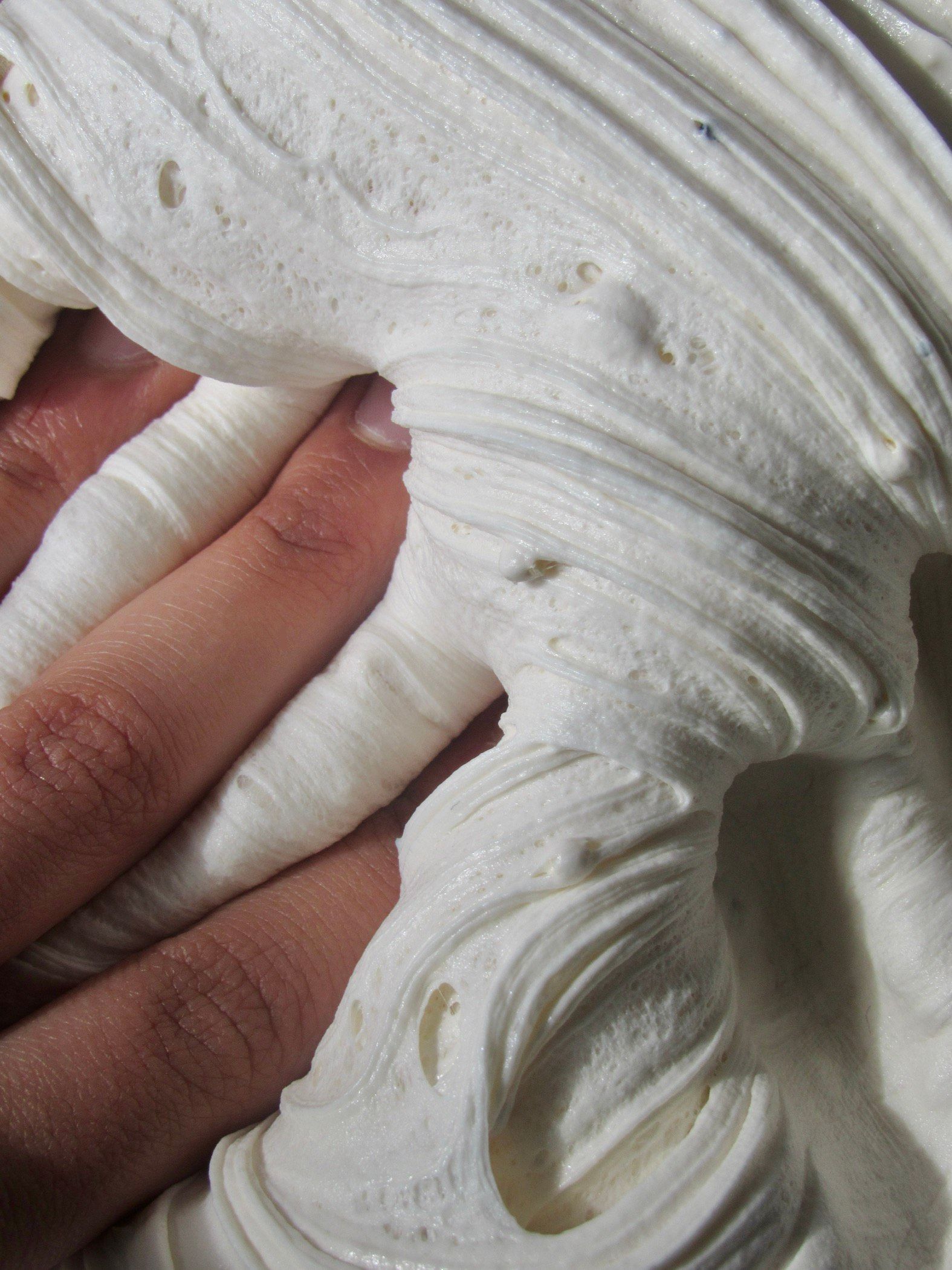 Align Slimes' intention is to create slimes that meet the satisfaction of their customers and the environment. The brand wants their customers to enjoy the crafty material for its therapeutic properties without harming the planet. Sonia offers pre-orders to avoid overproduction and prepares her orders in small batches to prevent product waste, and ensures that every batch of slime is made fresh for a new home. She tries to avoid non-sustainable add-ins in their slimes, such as plastic beads and snow, which are often popularly used in slime. As an alternative, Sonia opts for post-consumer materials or recycled products for her slimes to still have the same effect as their non-sustainable counterparts.
Whether it's repurposed material like an artificial Christmas tree cut to become faux Spinach flakes for their Charcuterie Picnic slime, or biodegradable add-ins like wheat straws to make faux pasta for their Baked Feta Pasta slime, Sonia gets creative with new ways to move towards sustainability.

"To us, sustainability means serving our needs in a way that does not harm the needs of the environment. We believe it's important to do what you can because doing what you can is better than doing nothing at all."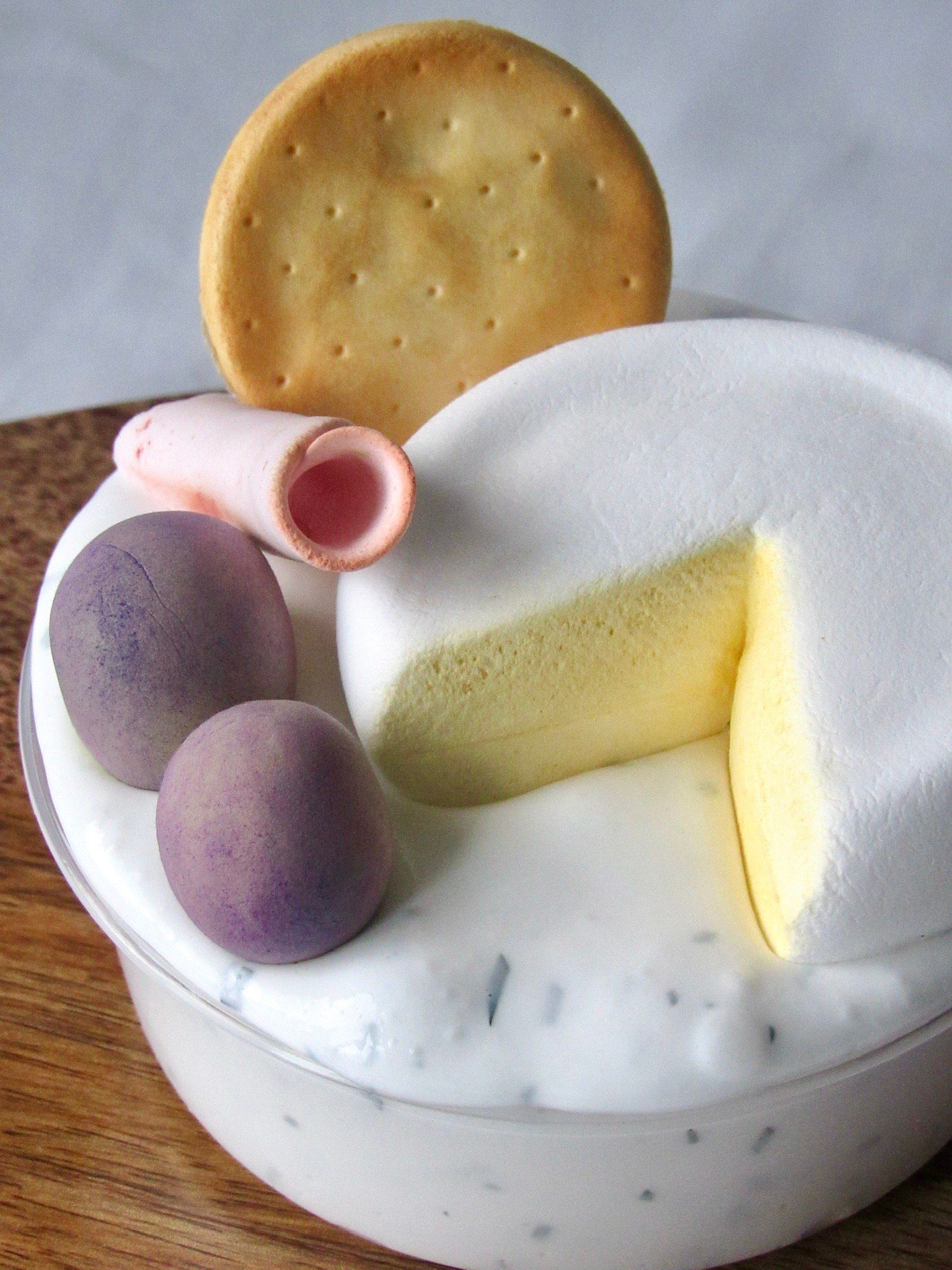 When it came to packaging, Sonia shared that she's a huge fan of reusing. From scraps of paper to bubblewrap and boxes, Align Slimes gathers and saves them for repurposing for their orders so that each product is sent in reused packaging. Since these are basically running on their second lives, they may not look the best, and that's where the business's custom noissue Stamp comes in! Sonia designed an earth-friendly stamp that says, "Please don't mind how I look, I'm being reused," to inform buyers and encourage them to reuse the boxes again. This adds a unique and quirky touch to the brand that keeps them sustainable at a low cost! Coming across noissue was a jackpot to Sonia, as it was overwhelming to find a company they could trust. Sonia knew this was the right company to invest in because of noissue's passion for sustainability and small businesses. Align Slimes loves to express its commitment to sustainability wherever it can in hopes that more people would follow suit. Joining the Eco-Alliance allows Sonia to reach more people and actively contribute to protecting the environment by participating in climate-action projects with every purchase at noissue.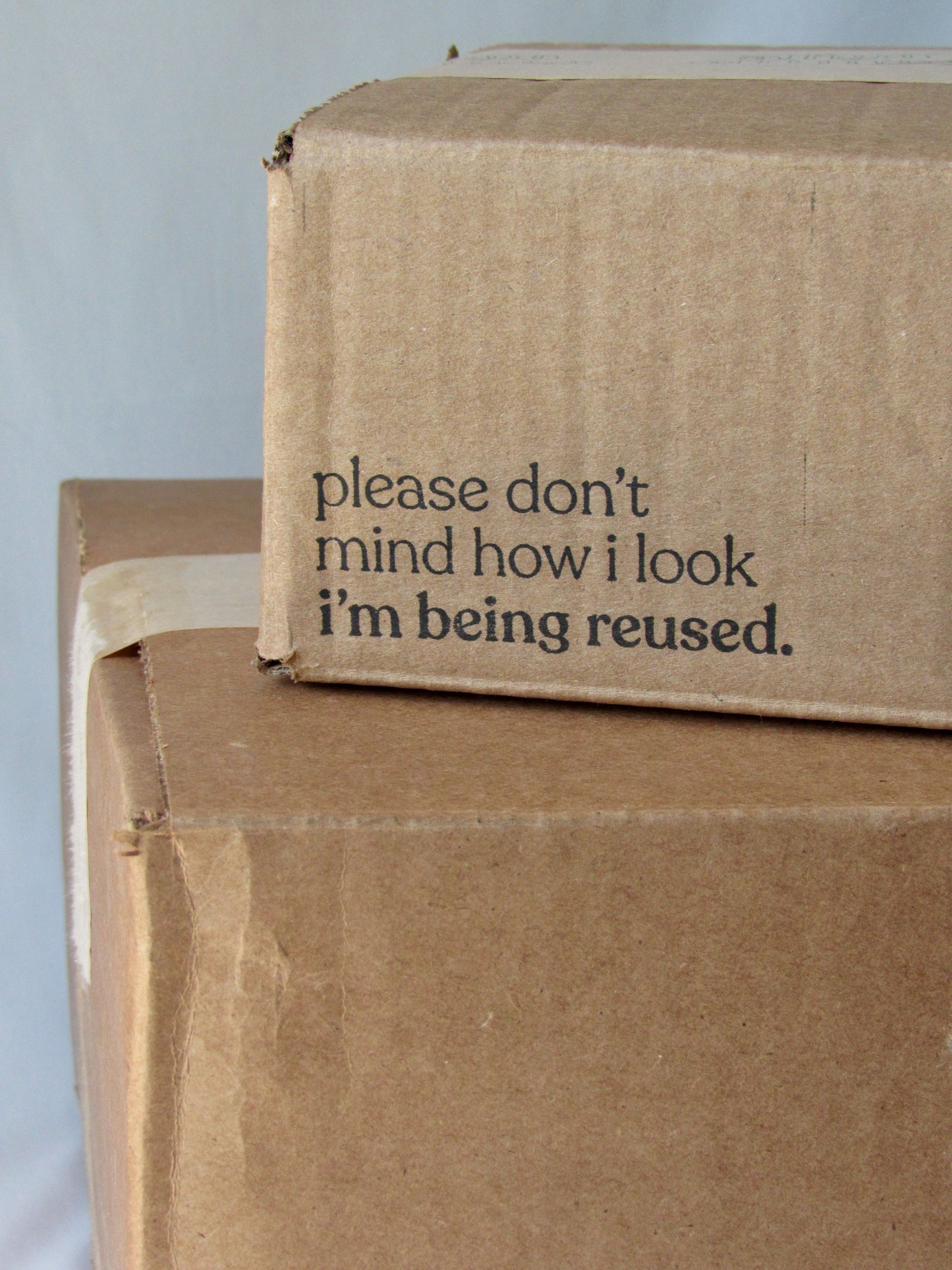 "We love how simple it is to learn what made the product eco-friendly, building trust in us and our customers. As a growing business, we appreciate the low minimums noissue offers and cannot wait to continue to expand with them!"

Moreover, Align Slimes' boxes are filled with shredded recycled paper bags and sealed with branded water-activated tape to keep their products safe and secure in transit. Align Slimes also uses compostable glassine bags, logo stickers, and labels to minimize their impact on packaging waste.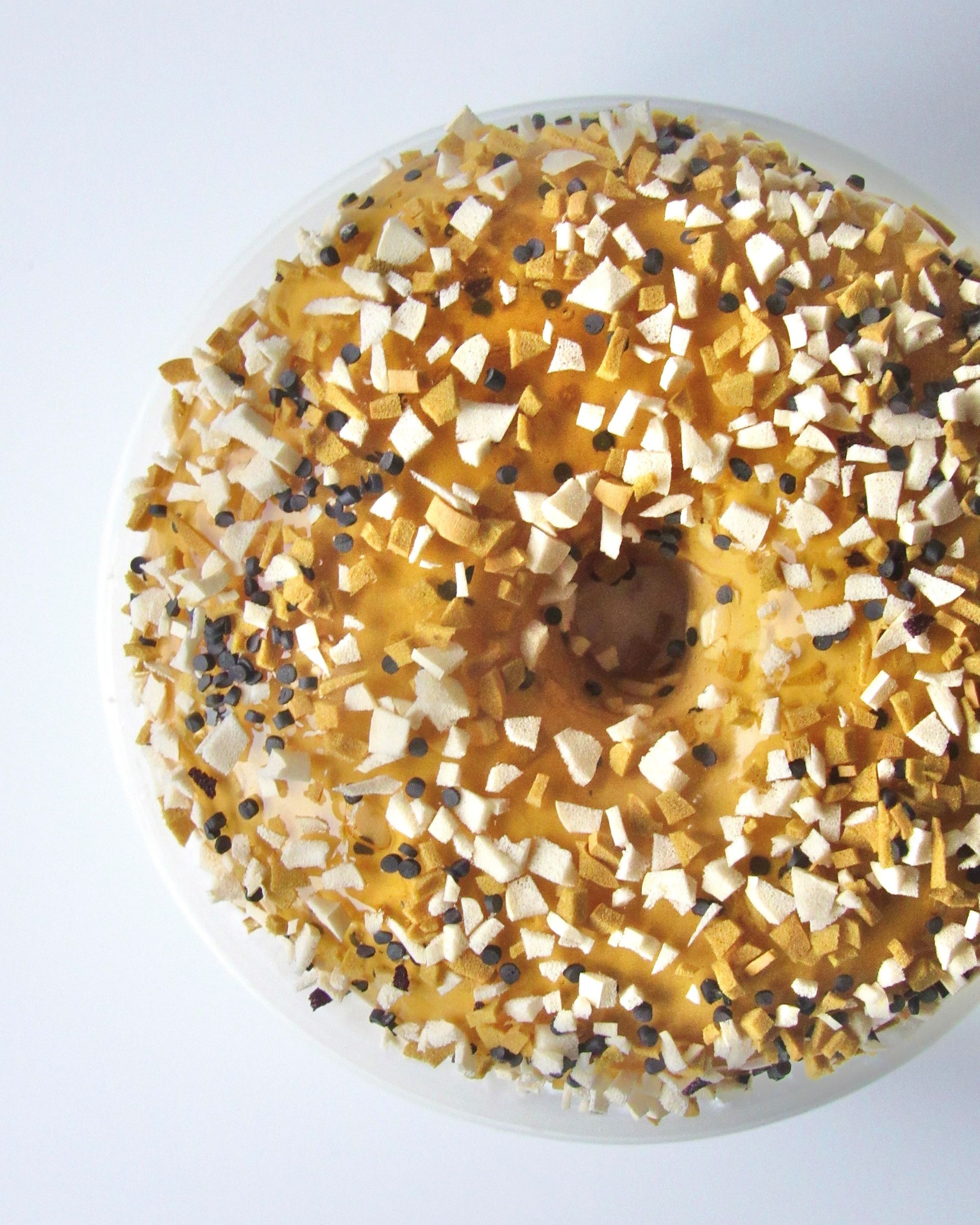 In addition to their dedication and joy in reusing packaging materials, the team behind Align Slimes loves to use preloved appliances and supplies in their workspace. For example, the mixer used to create their slimes and their paper shredder were bought secondhand. They make sure to properly clean them upon arrival to their workspace as they give them new lives. Sustainability is not a linear journey, and Align Slimes continues to make eco-conscious choices in their production process as much as they can to become a more sustainable brand every day.

Sonia wants to prove to the world that it's possible to become sustainable with slime! Realizing the huge lack of sustainability in the slime industry inspired her to revolve her business around the commitment. Sonia is proud to say that she's happily seen other slime businesses follow their move. As Align Slimes grows through its support, the team only plans to expand to do more good and create an even more significant difference in the industry.
Despite the incredible growth that Sonia has already achieved as a business owner at such a young age, it hasn't always been a smooth ride. One of the greatest challenges she has faced in running her business is time management. Being in her senior year of high school, Sonia struggled to balance school and work. She learned to cope with the number of responsibilities by pre-planning to help her focus on what needs to be done before worrying about the rest. Some days turn out to be longer than expected, and not everything has gone according to plan, but Sonia advises that you just need to keep going. Her advice to other entrepreneurs is to be dedicated to their work. It's essential to invest time in building ideas and avoid rushing into things that will make you regret wasting money and time. She took a deep dive into her creative process and worked on her ideas to create more unique slimes, which were all worth it in the end.

Slime is one of those materials that can appeal to anyone from any age who needs a little pick-me-up. While Sonia has already received many appreciative messages from those interacting with her slime, it's an incredible honor to hear from customers who have never wanted to buy slime until they found her business. In an industry where sustainability is close to absent, Align Slimes makes a difference by packaging and preparing their slimes in materials that help them be kinder to the planet. It's a great step that makes the fun and satisfying product even better!
---
Find more of Align Slimes here:‌‌‌‌‌
‌‌‌‌‌‌
Website: alignslimes.com
Instagram: @alignslimes
Like this story? Tell us yours! Share your brand story and love for your custom packaging and get a chance to be featured on the wrap! If you're a noissue customer and are interested, you can join the Eco-Alliance by clicking here and answering a few questions here.
Questions? Email us at ecoalliance@noissue.co