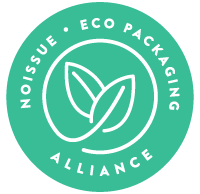 Creating celestial or nature-inspired jewelry is a creative way of expressing yourself and flexing your personal style. For lovers of nature and the spiritual elements in this world, jewelry is fantastic for accessorizing and carrying the crystals and gemstones that bring in good energy wherever you go. US-based jewelry maker Yomna started Celuna Jewelry to express her love of nature, and offers her products in sustainable packaging featuring a noissue Stamp to do her part in protecting the environment.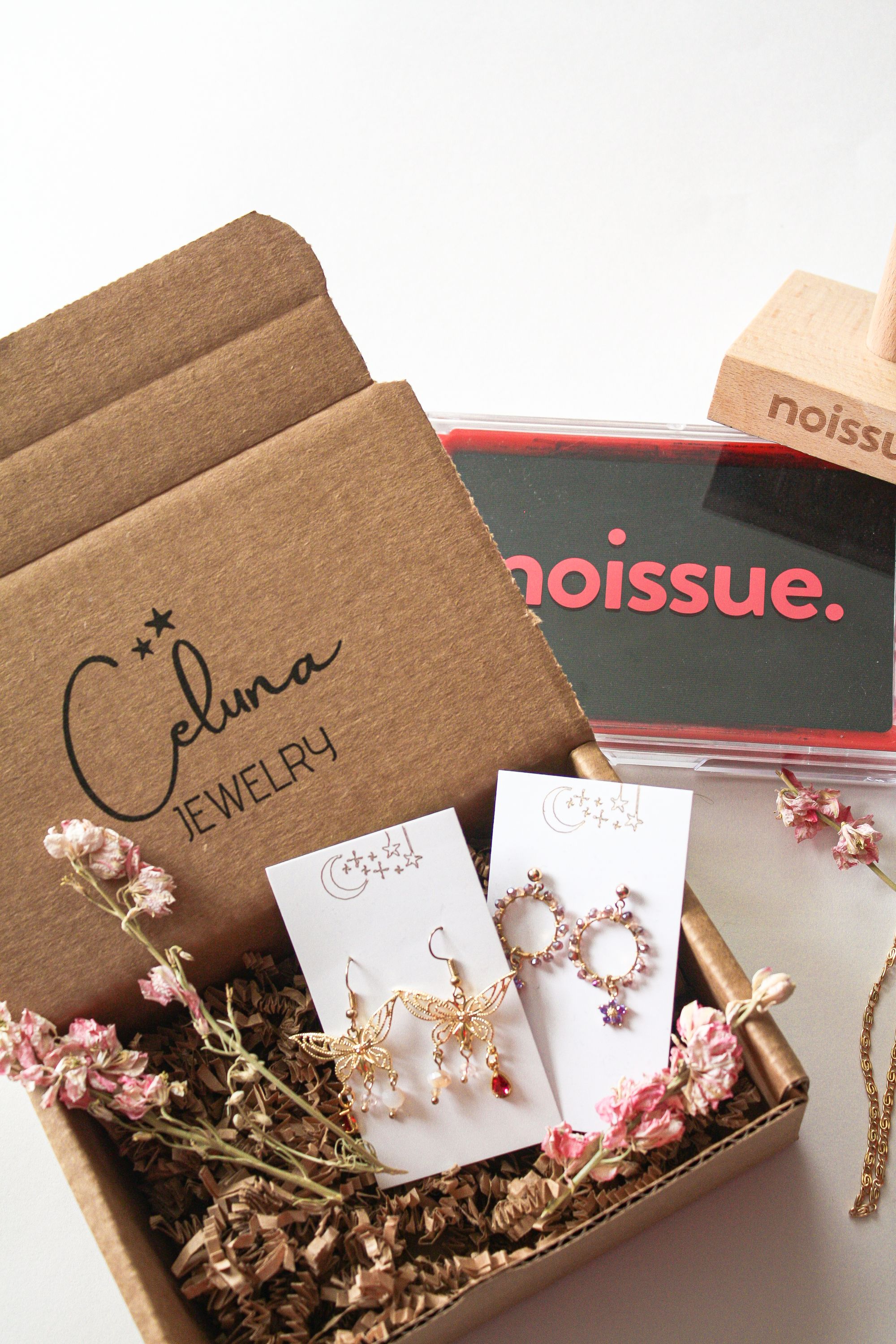 Yomna started creating jewelry when her parents saw her potential in the things she could make. As an artist, Yomna began looking for inspiration and found other jewelry makers, which led her to fall in love with the process! After watching tons of videos, she taught herself how to create her own jewelry pieces through learning different techniques. Yomna tries to make every piece at Celuna Jewelry as unique as the customers who wear them. Her brand's mission is to provide people with jewelry that channels her love for the earth, so she puts in tremendous effort into making each piece.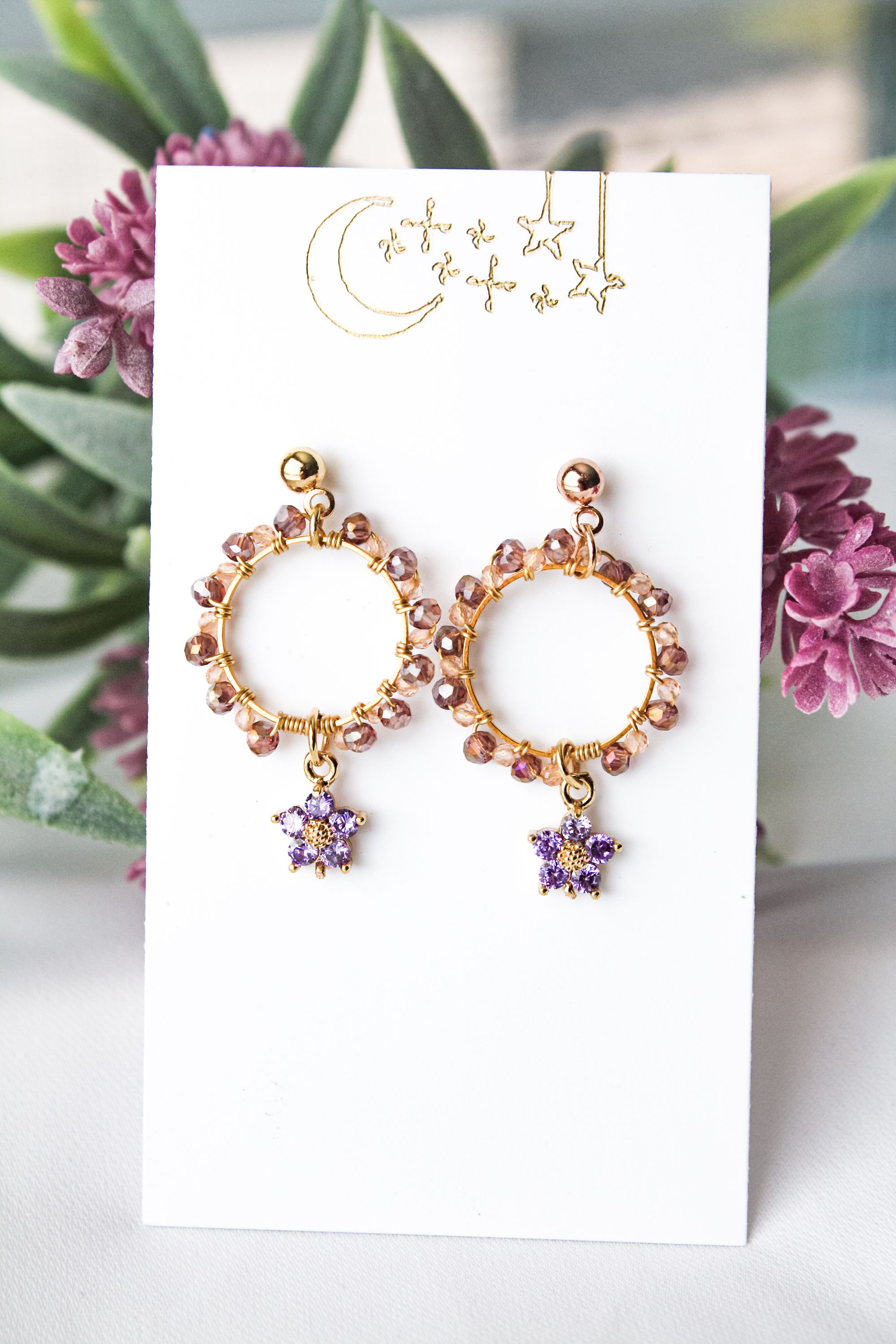 A few of Yomna's favorite pieces in her collection are her Canyon Goldstone rings. These are gold wire-wrapped rings featuring stones in different cuts that can be worn separately or stacked across your fingers. Her favorite customer story featuring this item was when a group of friends from different states bought them as matching friendship rings. One of them told her this story, and it brought her so much joy that something she loved creating became a cute symbol of friendship.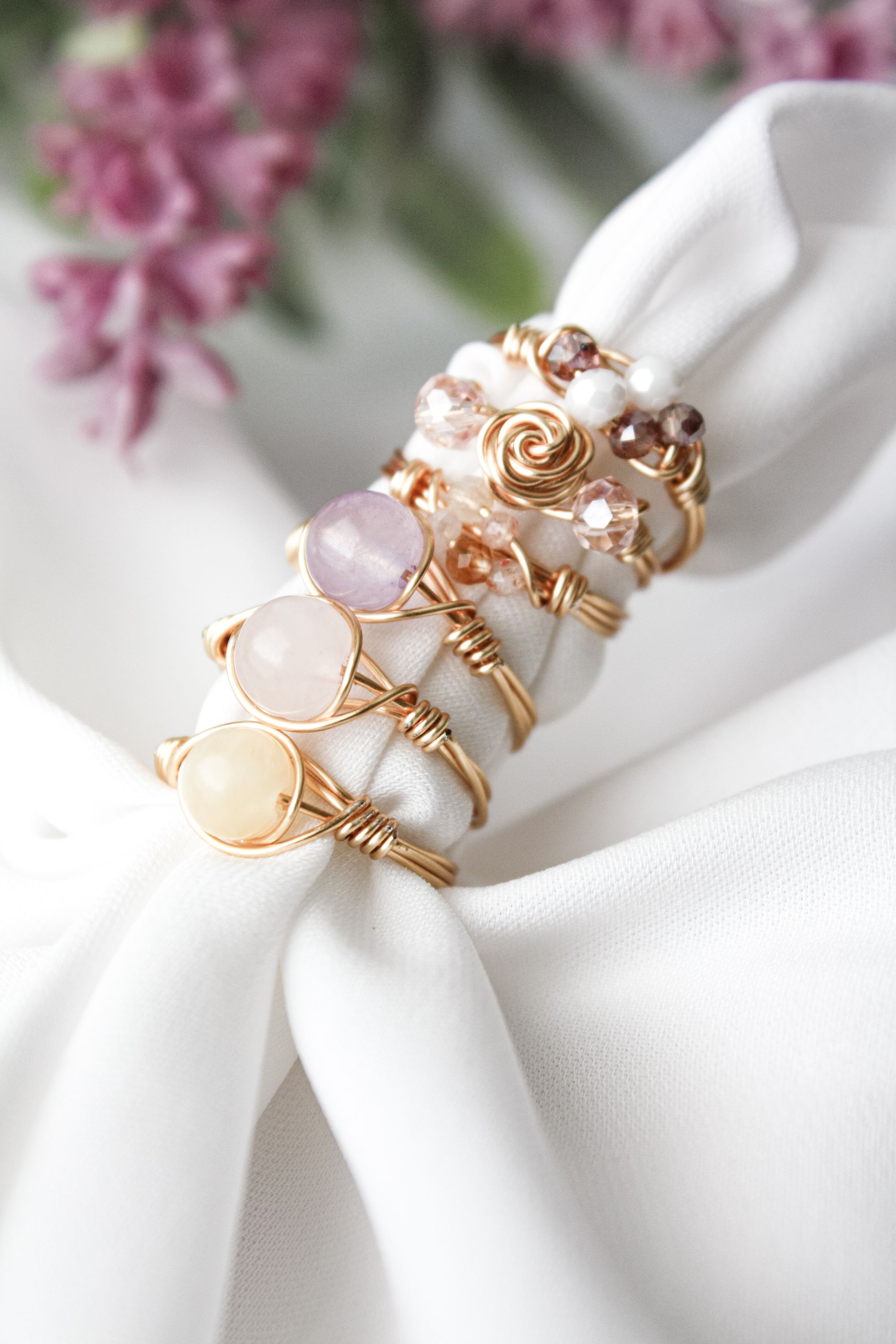 Since Yomna is a huge nature-lover, sustainability means a lot to her. Recently, she's been trying to make her business more earth-friendly so she can do her part in keeping Mother Nature beautiful and free from harmful materials. She started using sustainable packaging while also recycling any old materials!
Yomna officially made the switch to earth-friendly packaging after a collaboration designing packaging with noissue. She's been sitting on the decision to switch for a while, but once she saw noissue, she immediately fell in love with how customizable it was. Yomna got to creatively design her own packaging that fits her brand's aesthetic while still being sustainable! The passionate business owner decided to take a step further and join the Eco-Alliance, a global community of small businesses who contribute to climate action initiatives with every purchase at noissue.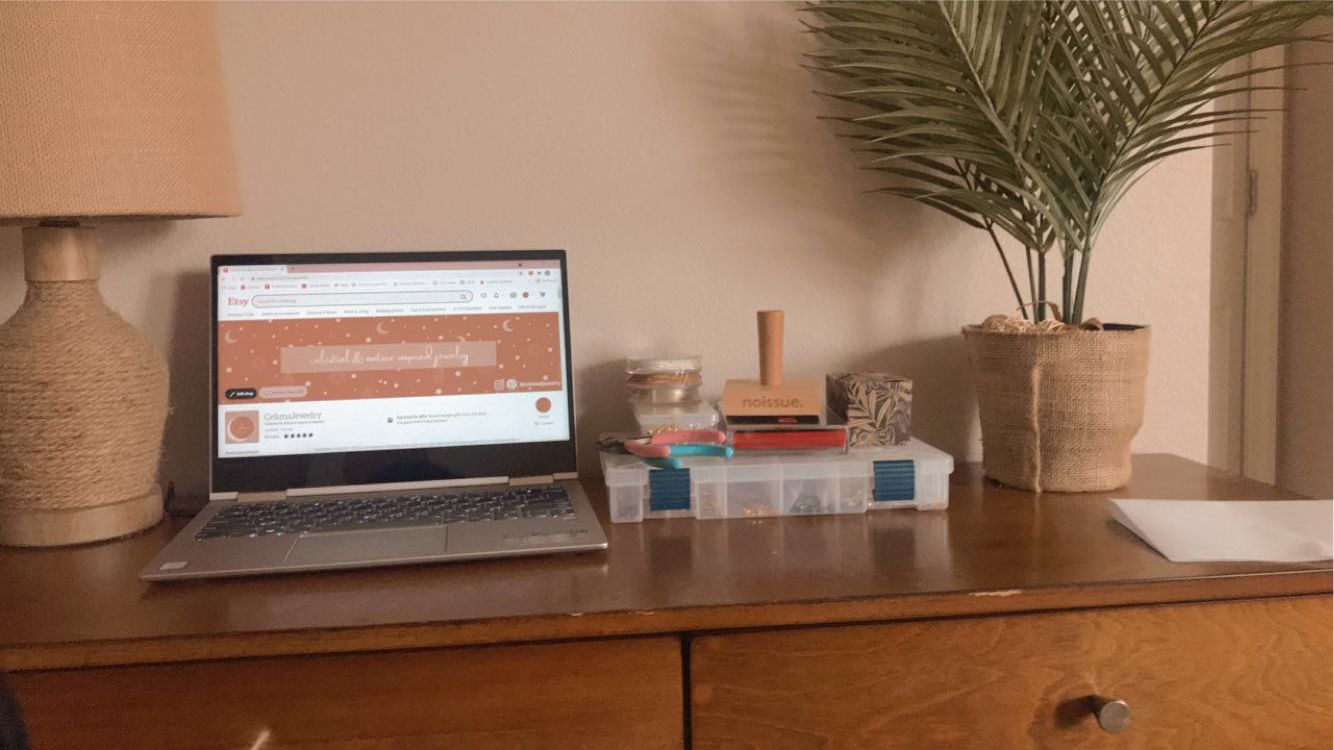 "I think noissue is amazing for businesses to create branded packaging and allows us to also take part in being eco-friendly for the world and finding ways to be sustainable."
Aside from using earth-friendly custom packaging, Yomna started using recycled Kraft boxes and sourcing business cards made of other recycled materials. These help her show her customers her commitment to sustainability since these are the first things they see when she sends her products, and she tries her best to avoid using any plastic packaging.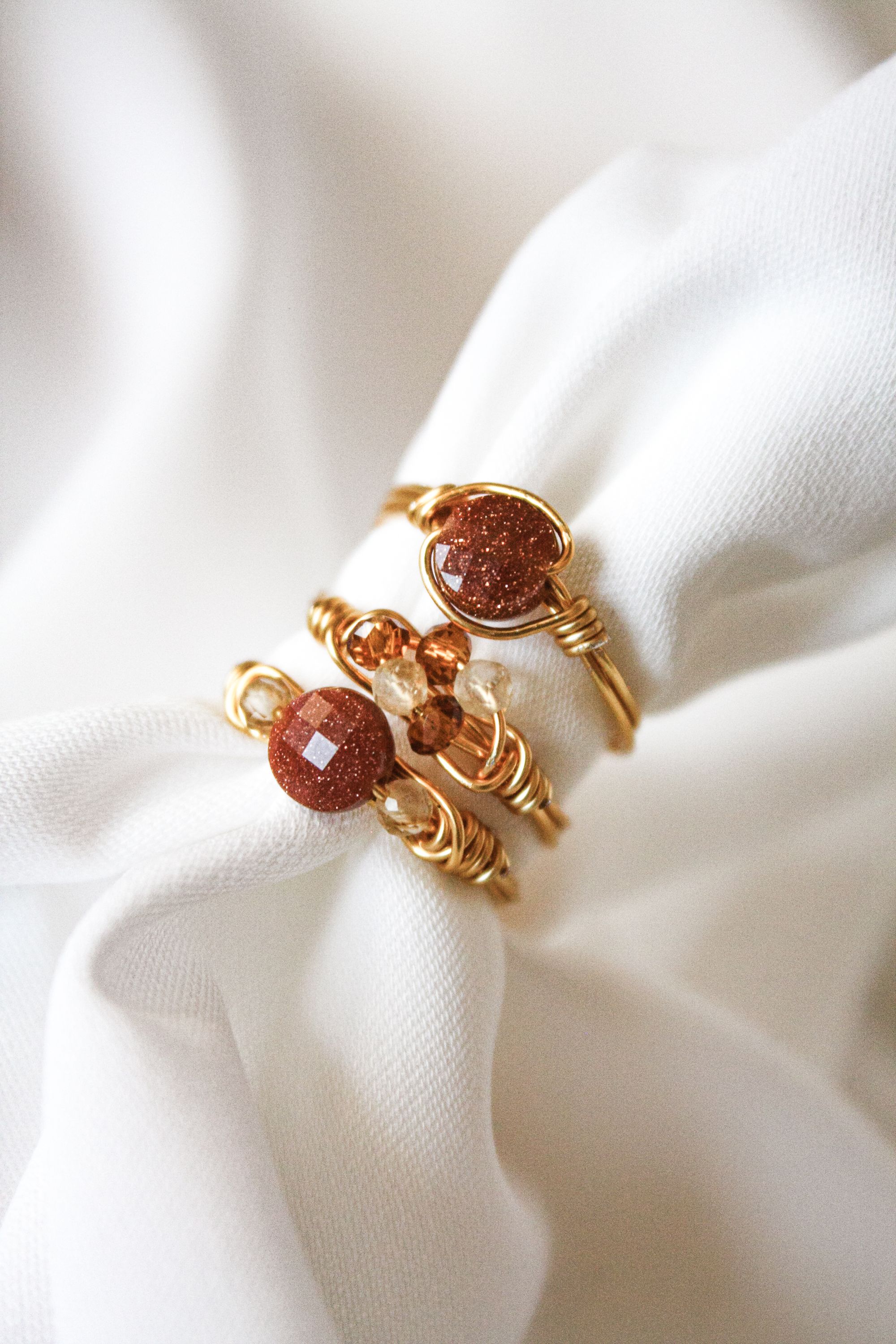 While Celuna Jewelry is mainly all about nature and inspired by celestial bodies, Yomna still finds ways to incorporate all kinds of styles that could suit anyone. She mixes and matches dainty styles with bold designs, statement styles with neutral looks, and more! Yomna enjoys getting creative with what she can do with her brand, but it hasn't always been a smooth ride. Her biggest challenge was putting herself out there and promoting the business. Not everyone was on board with her designs at the beginning, so she had to keep in mind that it was okay to start small as it's only natural to take some time before people could notice her work. Yomna also tells herself that patience is key because she would've given up without patience, and Celuna Jewelry wouldn't be where it is today!
Yomna's advice to other aspiring entrepreneurs is to start their businesses because they genuinely want to and because of their passion for the things that they make. Creating a business because of your passion will not feel like work, but can instead feel like a hobby. She also emphasized being patient since all companies start out small and can grow to become successful one day.
"If you start a business for the wrong reason, chances are it won't go anywhere. Be patient and do not give up hope when you feel like your business is going nowhere."
Thanks to Yomna's creativity, her customers get to carry gorgeous gems in whatever style suits them the best! Express yourself and bring good energy wherever you go with nature-inspired accessories from Celuna Jewelry.

---
Find more of Celuna Jewelry here:‌‌‌‌‌
‌‌‌‌‌‌
Etsy: /CelunaJewelry
Instagram: @celunajewelry
Like this story? Tell us yours! Share your brand story and love for your custom packaging and get a chance to be featured on the wrap! If you're a noissue customer and are interested, you can join the Eco-Alliance by clicking here and answering a few questions here.
Questions? Email us at ecoalliance@noissue.co