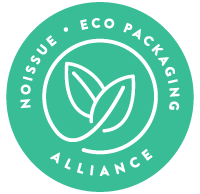 History and culture have been good aspects molding what garments look like today and what it makes people feel when clad in them. Fashion after all connects us with our community, identity, and is probably one of the best tools for empowerment. A good investment in quality, well-made clothes can boost self-confidence and help express the wearer's individuality without using words.
This is what Ameera, a sustainable modest fashion line, aims to bring about with their products. With their collection, they target to excite you without inhibiting you from following your own values or style.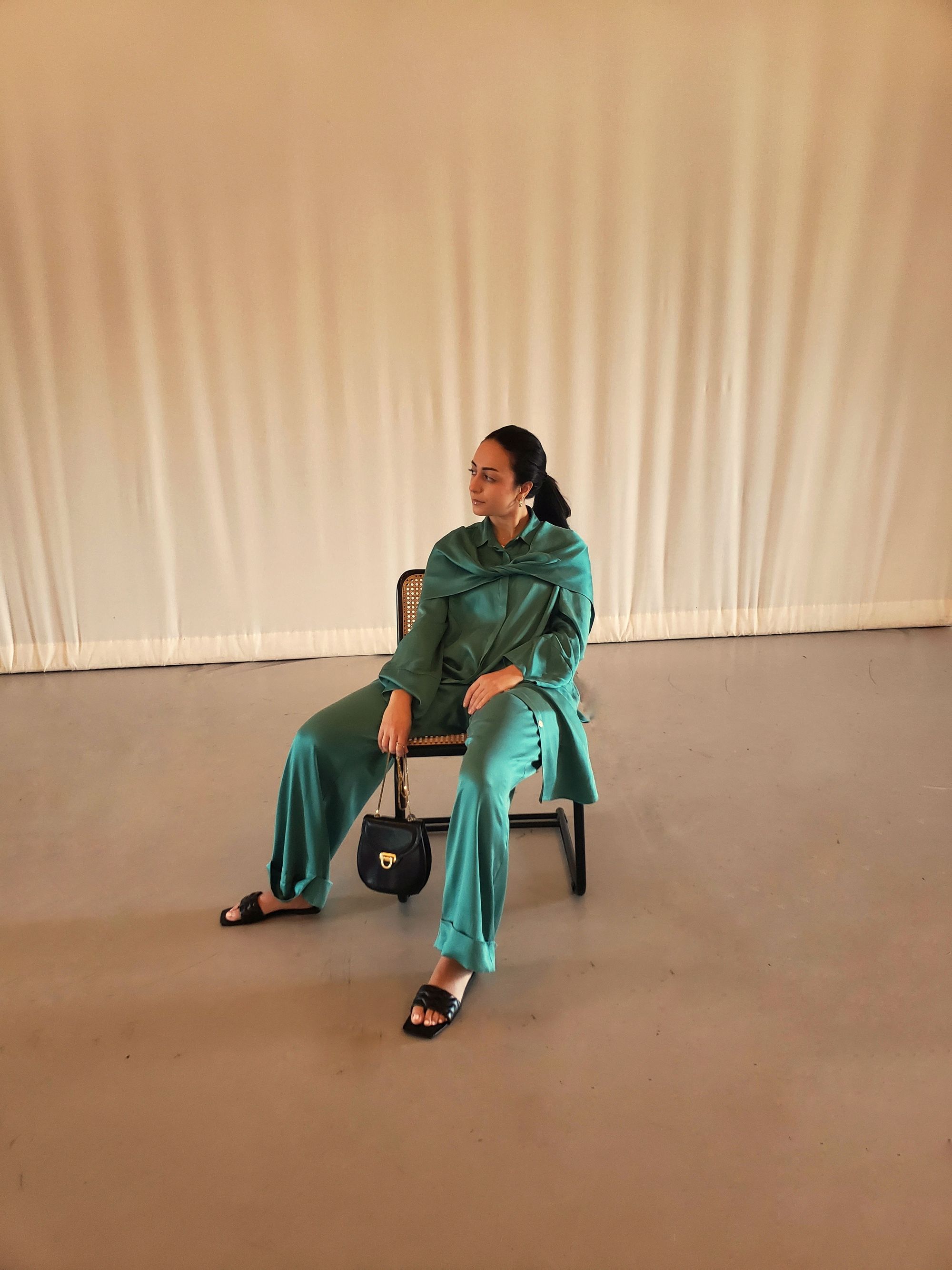 Ameera Hammouda officially started the company in the midst of a global pandemic, but it has always been a childhood dream of hers to own a clothing line. The word Ameera is her name of course, but it also translates to princess, noble, leader, and kind in Arabic. It embodied the spirit of the brand that the entrepreneur wanted to create, and the women who'd wear her clothes. All clothes are made from earth-friendly fibers, to order in NYC, to care for the planet. Ameera isn't about trends, either. To the owner, it is about creating wardrobe essentials that are timeless enough to be passed down but eccentric enough to stand out.
As someone who wears modest clothing, it was a personal pain point for Ameera to find some that she'd actually want to wear. But it was also something she saw that was a struggle for the women around her. After conducting research, she discovered it was a struggle for 89% of survey respondents. Given that, she made the mission of Ameera to help women cultivate a modest wardrobe that would empower them, and also get them excited to wear.
"I believe women shouldn't have to sacrifice their values or style but it seemed like everything on the market at the time didn't cater to both. This discrepancy is what inspired me to create Ameera. To solve this problem."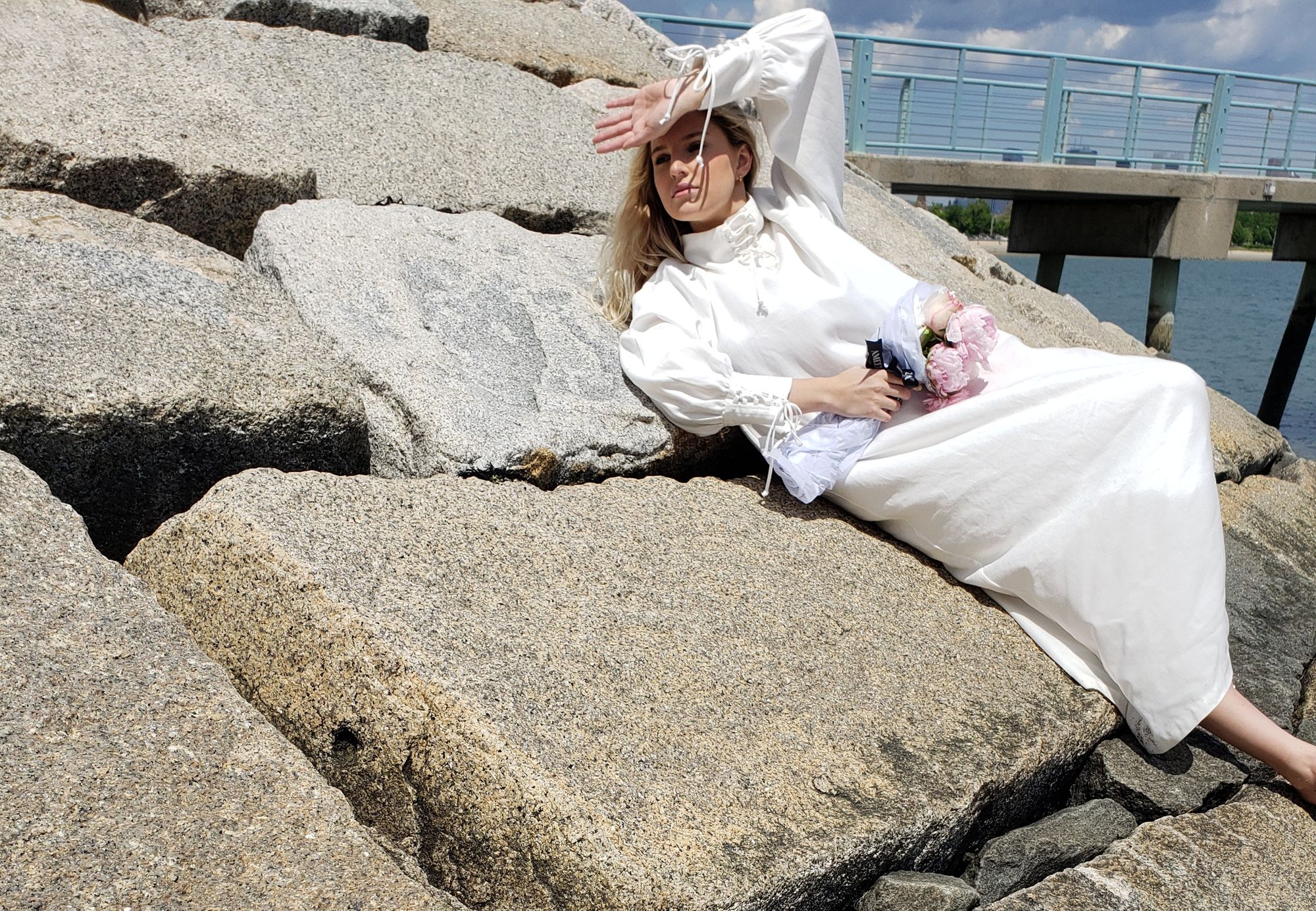 The mission of Ameera is to give women wardrobe to be leaders, as the name suggests. A common misconception around modest dressing is that it is forced on women. But the reality is these women are choosing to dress modestly at their own liberty. That is women's rights at its finest, "I'm just providing them a toolkit of wardrobe essentials to seize the day."
The vision of Ameera extends beyond fashion. It is also about changing the distorted narrative of oppression that has ignorantly run rampant in society while spreading awareness and knowledge about different cultures and beliefs in an effort to build more tolerance towards one another.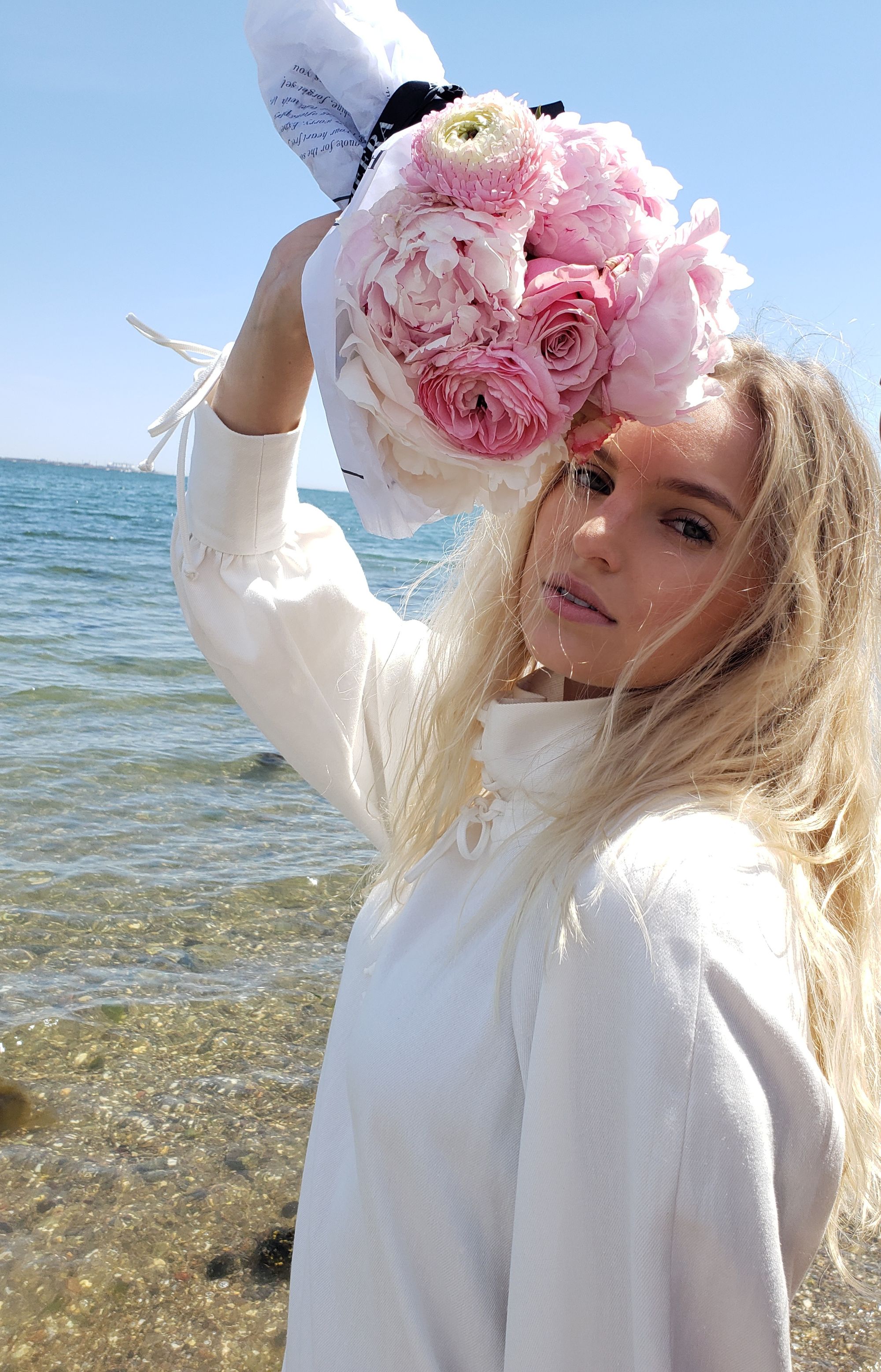 Passion for serving as an inspiration to modest dressers is deep-rooted in the fashion brand, but that's not the only thing that makes it different from the rest. Ameera, brings a fresh take to the modest fashion world. The number of modest brands has proliferated due to the realized demand, but Ameera operates more as a lifestyle brand; not focused on trends but rather on timeless pieces that have been needed by women for ages, and have been called by the owner "clothes that you will live in."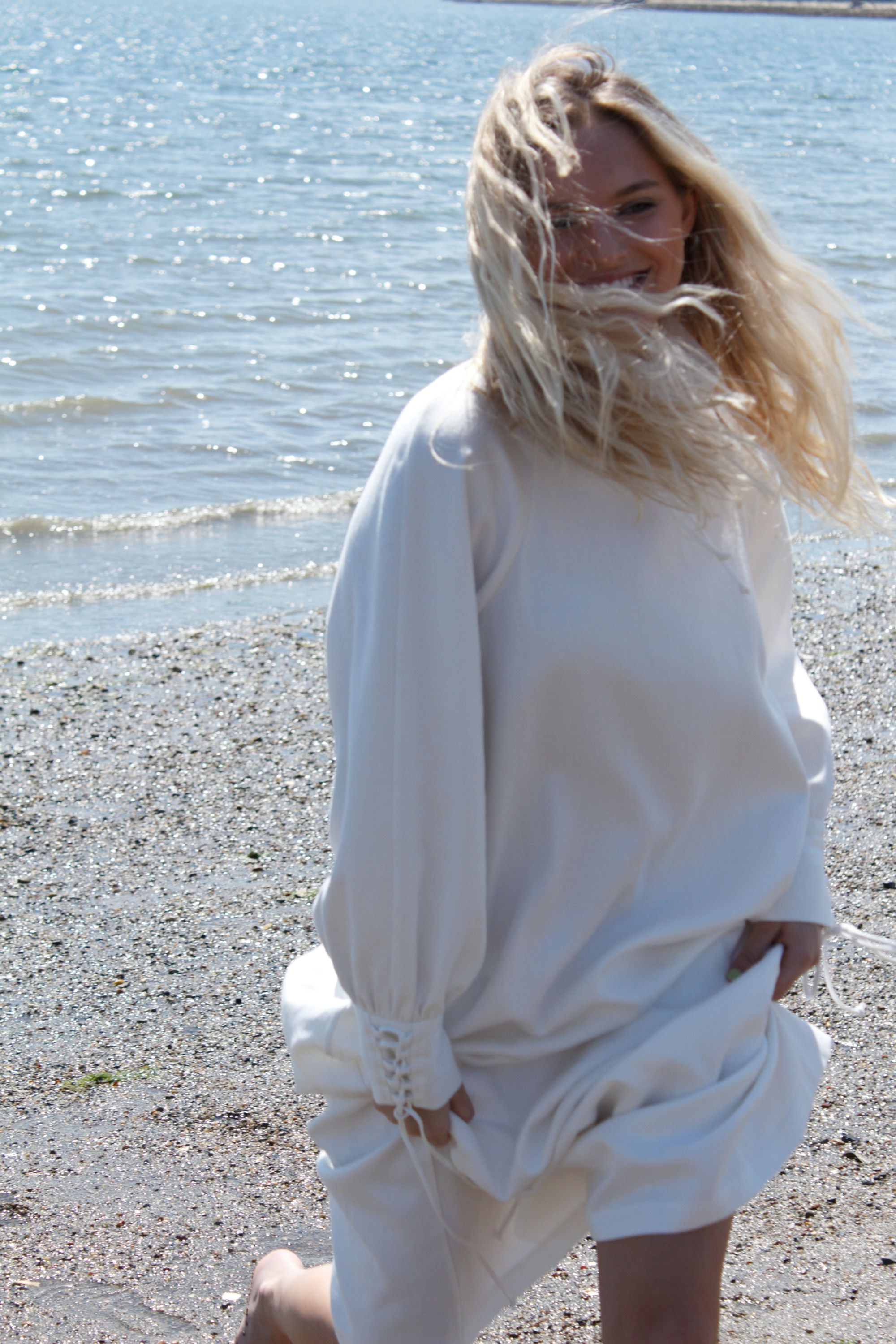 Sustainability is another thing that is inherent to Ameera. It means everything to the founder's business. And on a personal level, it is very important to her as it is a part of her faith, and so it was rooted in the brand's foundation from the beginning. Every aspect of raw materials to the supply chain was evaluated for how it can be the most sustainable with the resources available to her personally and the industry as a whole. They make everything domestically to avoid extra carbon emissions from shipping and freights, and their clothes are made to order so nothing is wasted. In addition to that, their packaging features biodegradable seed paper, reusable boxes, and gorgeous noissue tissue, "When I say every detail is evaluated, I mean EVERY detail, even down to the buttons on our shirt-opting for natural pearl instead of plastic."
Before she even began using these products. she searched far and wide for options of sustainable packaging until she finally found noissue. From that moment, she knew it was game over, she had to incorporate noissue packaging into her brand. "It was refreshing to find a company with such transparency on everything it is putting back into the environment while still creating beautiful packaging." Sustainability and Ameera's customer experience are of utmost importance to her and she found noissue to help her deliver on both.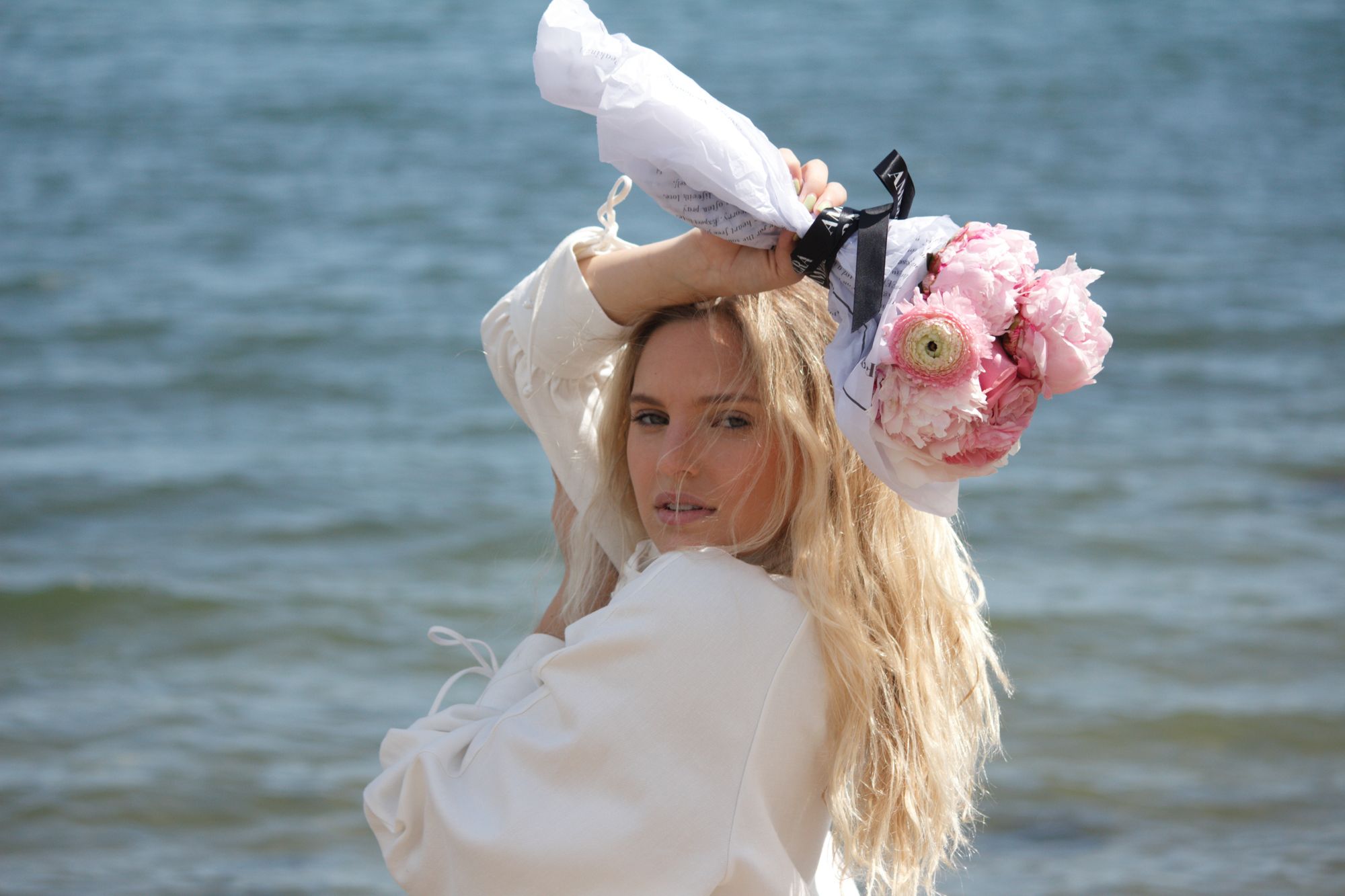 It was also an absolute bonus that she gets a tree planted for every order she places at noissue, and enough an incentive for her to join the Eco-Allaince—a community of small businesses with the same aim to make the world better, one sustainable packaging at a time. To her, it connects like-minded individuals, especially entrepreneurs, who care about the environment, "Creating sustainable change in the environment requires us to work together. Especially businesses since we have power in influencing and shaping our industries as well as customer habits."
Ameera consumes the absolute minimum amount of raw materials, too. Products are made in small batches and organic materials are preferred to be used. And on top of that, the entrepreneur herself educates her consumers about the different materials, so hopefully, when they make purchases, they understand the lifecycle of the fibers in the garments. Additionally, their clothes are made domestically. When choosing a manufacturer to partner with, she thought about what would reduce CO2 emissions the most in relation to their location and current primary customers' geographic location—that was NYC.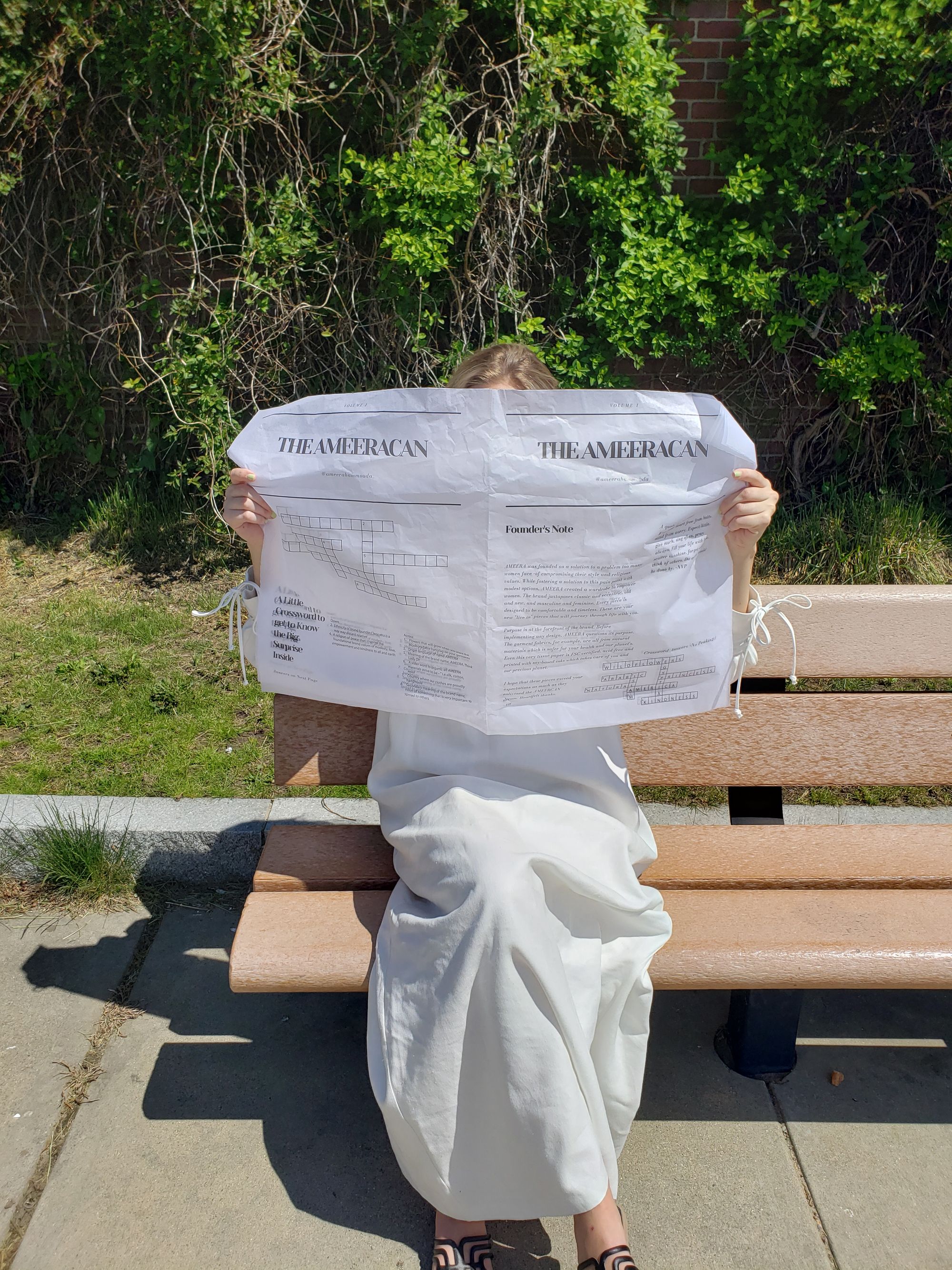 It won't be a surprise if you catch yourself indecisive of what to purchase from this one-of-a-kind, eco-conscious fashion brand, as all the products are made with heart. But the owner suggests her favorite which is a three-piece silk set. The colors and glossy fabric are so elegant and feminine, but the tailoring is masculine—a juxtaposition the owner loves so much! "The cut is flattering on all body types. And it is such a glamorous outfit but feels like pajamas! I'm also really happy that we were able to create a hijab that matches perfectly with the outfit."
And of course, like every business, there are also a few challenges Ameera has faced. Handling a brand isn't the easiest thing in the world, after all. With all the things you have to keep in mind, and all the administrative work you have to have time for, it definitely won't be a walk in the park.
For the sustainable fashion line, the main thing was awareness. With such a saturated fashion industry, it can be hard to raise awareness when every brand is competing for the same consumer's attention. However, Ameera believes their products offer so much value and customers are starting to realize and engage with what they are putting out. And like any other small business, capital is the other challenge. Any business is expensive at the start, but especially one with physical products. But these mere hurdles didn't stop our creative visionary from pursuing Ameera. And now they even hope to keep expanding their collections with new styles, holding more events, and have more creative ideas for the future that will require capital.
Having this said, the thoughtful business owner advises that one should stay focused if they want to succeed. "I find so many entrepreneurs like myself have a multitude of interests. There is even a word for it—multihyphenate. If you ever saw my resume you'll see I've worn so many hats. It can be really hard when your heart is aching to do so many different creative things. But you have to pick one." Pick one thing, that's what Ameera said, and be the absolute best at it. Then once people trust you and know you, and you've mastered that one thing, then you are ready to move into a new area if you'd like.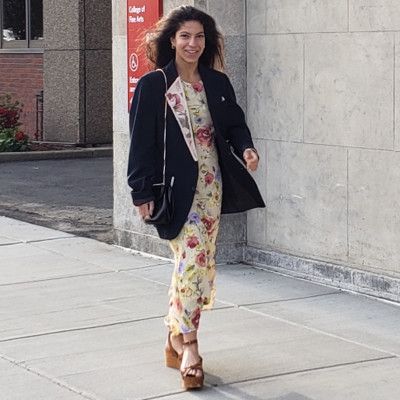 You can never go wrong with a brand that creates products with their customers in mind, and Ameera is a fashion line that shows just that; thoughtful, sustainable, and beautiful clothing with a heart.
---
Find more of Ameera Hammouda here:‌‌‌‌‌

Website: ‌‌‌‌‌ameerahammouda.com
‌Instagram: @ameerahammouda_
Like this story? Tell us yours! Share your brand story and love for your custom packaging and get a chance to be featured on the wrap! If you're a noissue customer and are interested, you can join the Eco-Alliance by clicking here and answering a few questions here.
Questions? Email us at ecoalliance@noissue.co