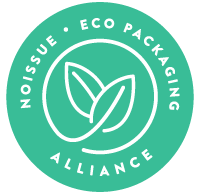 There's nothing more fulfilling than doing what you love most with your best friend by your side! Not to make anyone jealous, but best friends Nikki Reed and Staci Inspektor, founders of ATELIER SAUCIER, set out to run a business together. And they're having the time of their lives conquering the industry hand in hand!
ATELIER SAUCIER is a modern tablescape design house for sustainable and customizable linens. It's where entertainment, dining, and design intersect. Nikki and Staci have been friends for over a decade and discovered that they possess a shared entrepreneurial spirit and passion for design, hosting, and entertaining. They knew that they wanted to find a way to combine their different backgrounds to create something fresh, modern, and exciting.
With food and fashion in their backgrounds, they set out to combine their varied experiences and shared passion for hosting and introduce a fresh, elevated perspective to all things table linens.
"We are obsessed with reclaimed textiles and hard-to-find fabrics including luxe linens, rich cottons, fresh denims, and sumptuous chambrays. Think heirloom-quality materials that wash and wear like a dream–just like your favorite pair of jeans."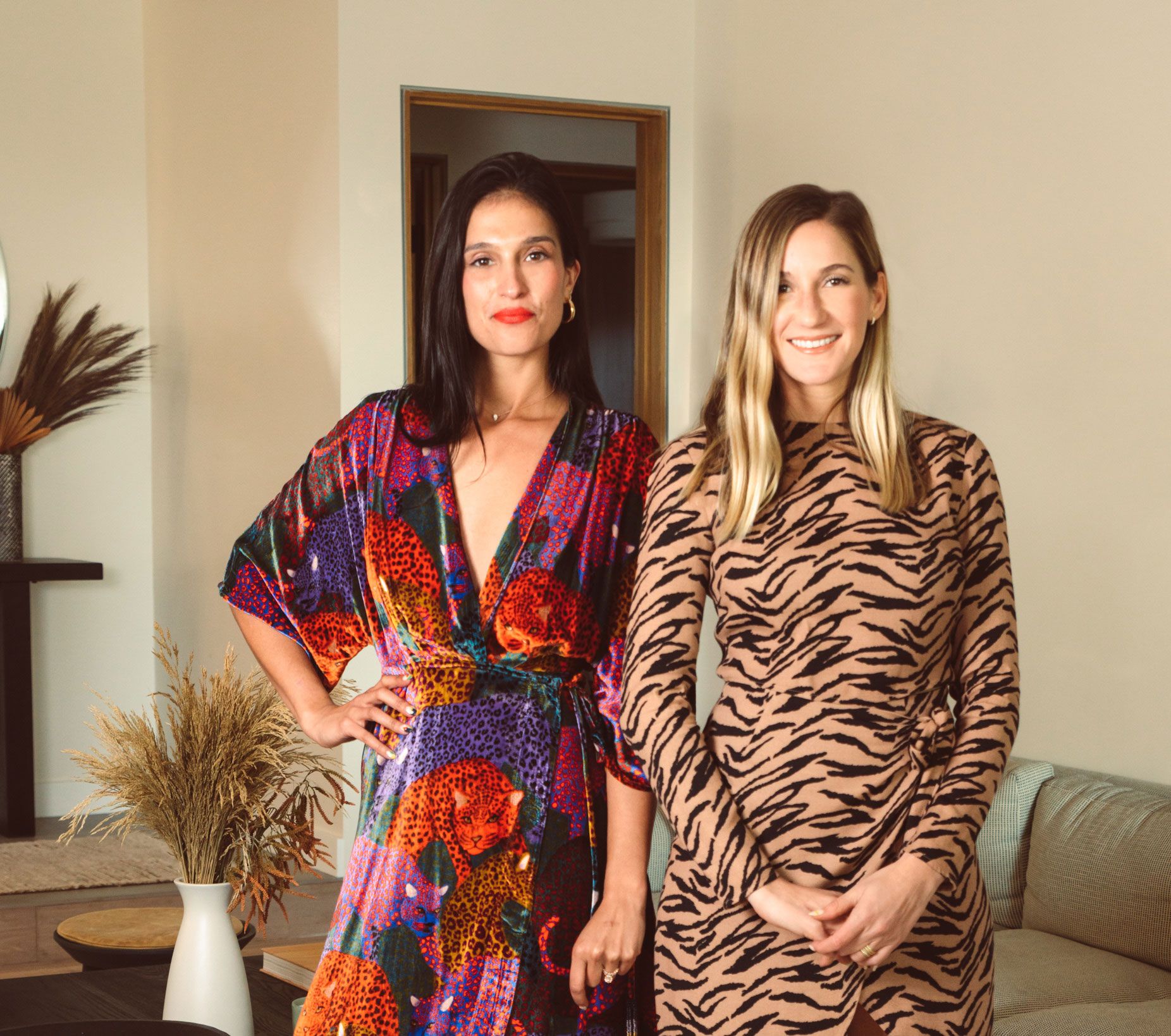 ATELIER SAUCIER was born after Nikki consulted for a restaurant project in New York that wanted beautiful linens with a cool story. She couldn't find what she wanted in countless choices of expensive napkins and factory-milled linens. Frustrated, she lamented to Staci, who knew sustainable textile sources and skilled artisans. A lightbulb went on, and they soon began designing their full-linen Collection and launched ATELIER SAUCIER in late 2018.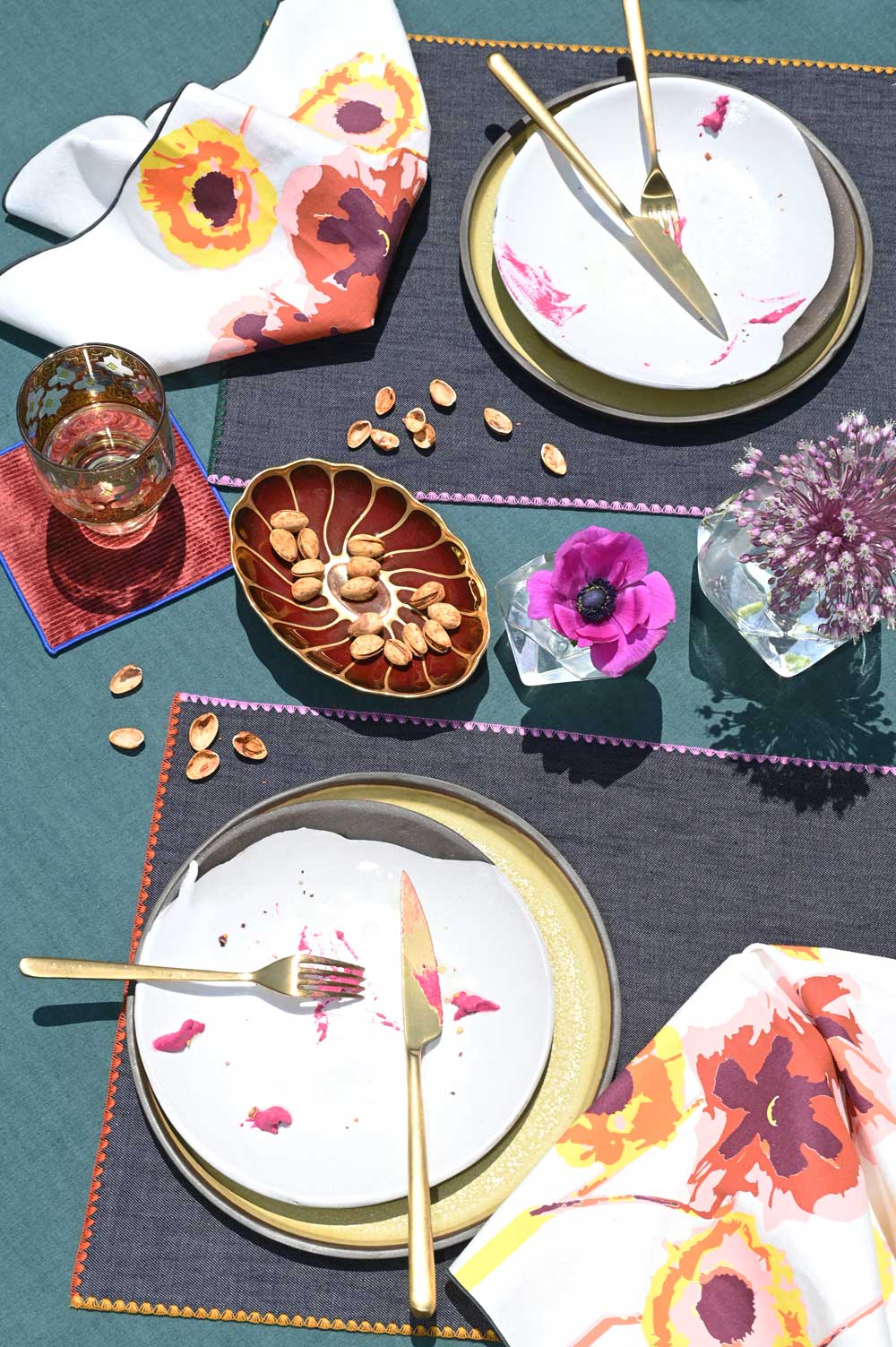 The business' mission is simple: to encourage all diners to pass on a paper towel or paper napkin and use cloth linens with each and every meal. ATELIER SAUCIER linens are suitable for different occasions and spreads, from beautiful dinner parties to Holiday tablescapes, but also for causal moments; eating take-out in sweatpants, or having pizza on a Sunday night. This is because they utilize fashion fabrics for all of their products that are meant to be worn and washed. Their linens are low maintenance and are designed to be thrown in the washer with your favorite Sunday pizza sweatpants.
"We want to appeal to both seasoned entertainers, but also younger generations who might be purchasing their first set of cloth napkins or table linens."
And what's more is that they're also committed to giving back to the community that continuously inspires them, by donating a portion of every purchase to local organizations that promote food and wellness initiatives throughout Los Angeles.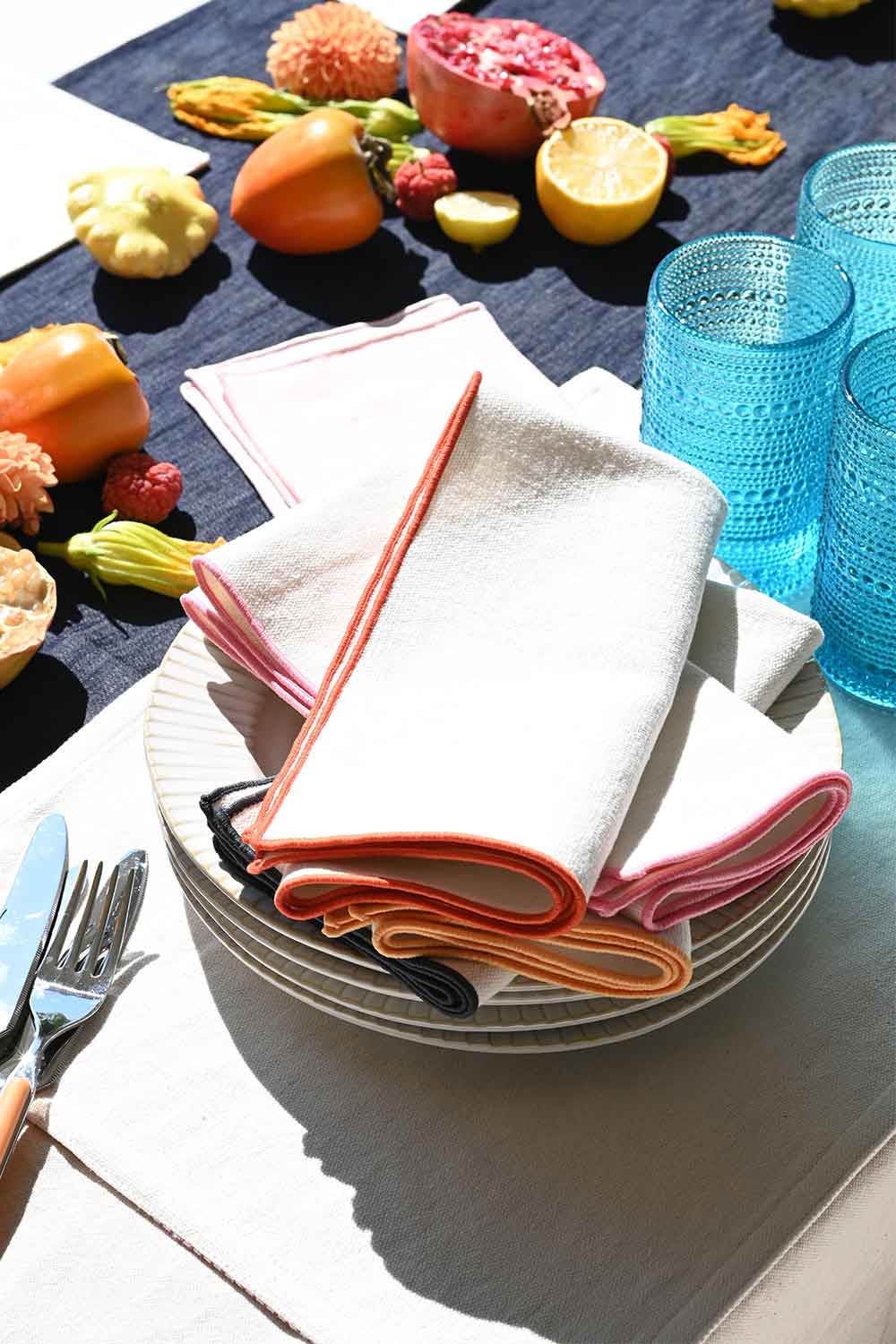 One reason to like ATELIER SAUCIER even more? The planet is their priority. They consider sustainability and their environmental footprint with nearly every business decision they make. Their products are made locally; all of their linens are crafted from premium surplus textiles, reclaimed from the excess of LA's fashion industry–rescued and repurposed. They hand-pick premium fabrics so that no two styles of 'kins (their affectionate name for napkins) are alike. And a small batch production process ensures no excess inventory or waste. On top of that, they also wrap their items in circular packaging materials from noissue!
"We have been using noissue packaging from day one. The easy ordering process is a dream and sustainable ethos aligns beautifully with our own. The product quality is fantastic. It was a no-brainer!"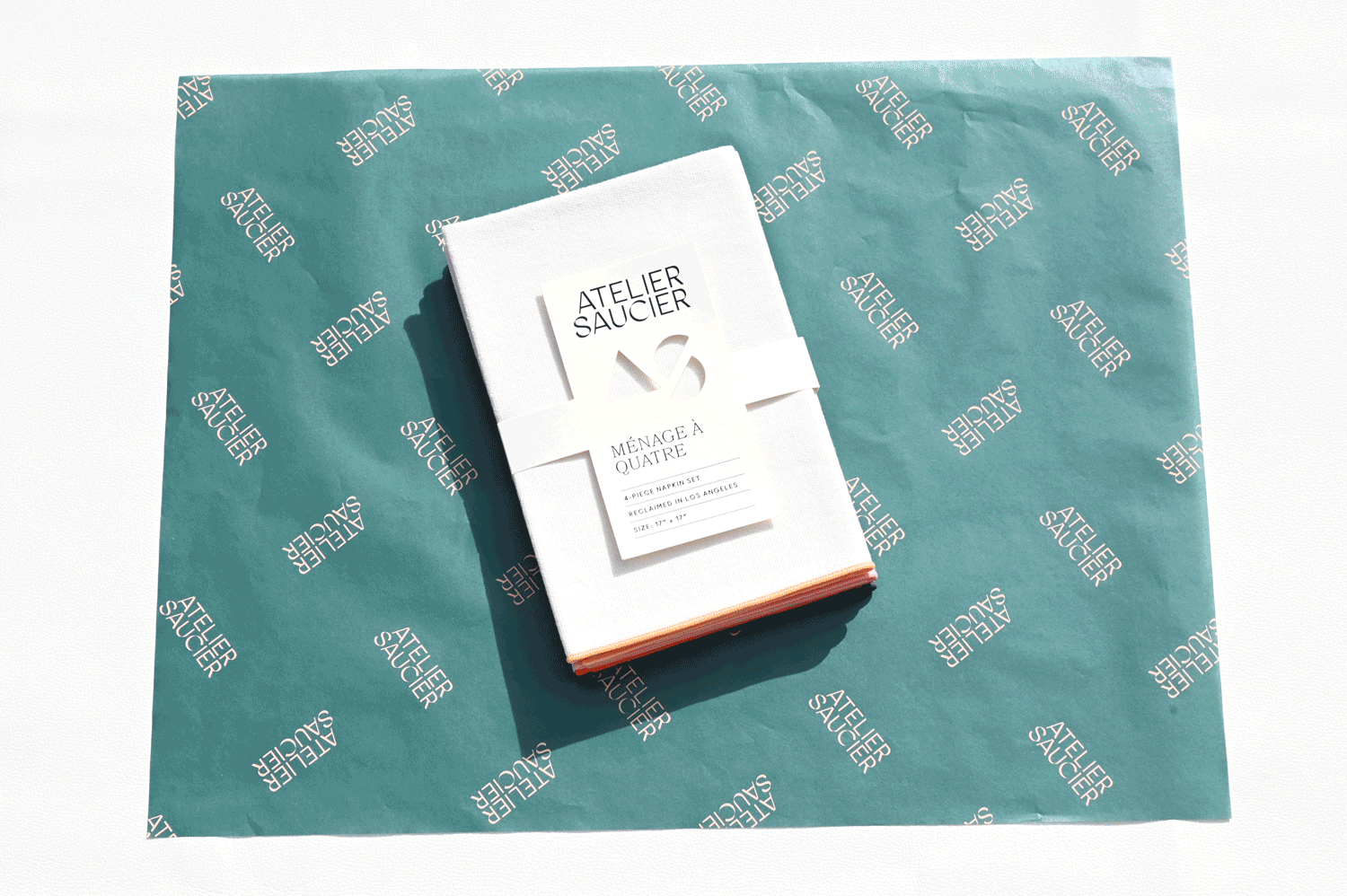 They are also proud members of noissue's Eco-Alliance–a community of like-minded business owners trying to be better together by supporting and empowering the shift to sustainable business practices while contributing to global initiatives.
"We are thrilled to be joining noissue's Eco-Alliance alongside other like-minded companies that put sustainability at the forefront of their everyday business decisions. Being indoctrinated into this group is a huge honor, that also comes with continued accountability, as we grow our team and operations to make future choices that align with an eco-friendly mindset."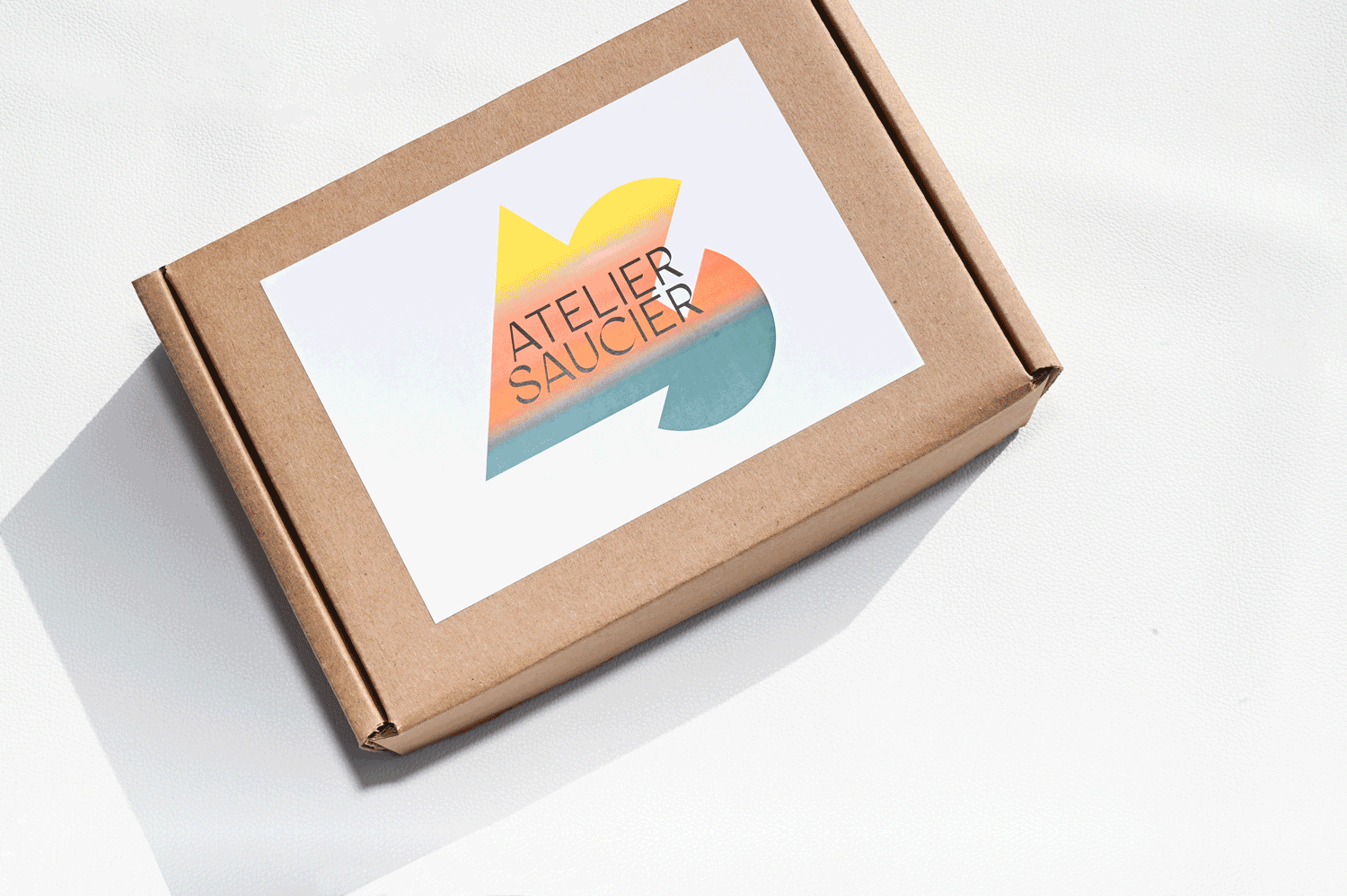 The brand isn't afraid to push the envelope when it comes to design and aesthetics, and this is just one thing that sets them apart from others. They pride themselves on their attention to detail and overall quality of product, thinking about every step of their process to ensure consistency and excellence.
Though there are still challenges that they face on a daily basis and a few issues that arise every now and then, having each other and being backed up by a strong team can truly make running a business go as smooth as possible! For Nikki and Staci, great communication and creative problem solving are also a must. Plus, not taking yourself too seriously and showing up to work everyday with ease and confidence is a fool-proof way to make any end-result show how happy you are doing what you love!
Looking to follow suit? The best friends advise, "Find a business partner that is like-minded, hard-working and always up for a challenge!"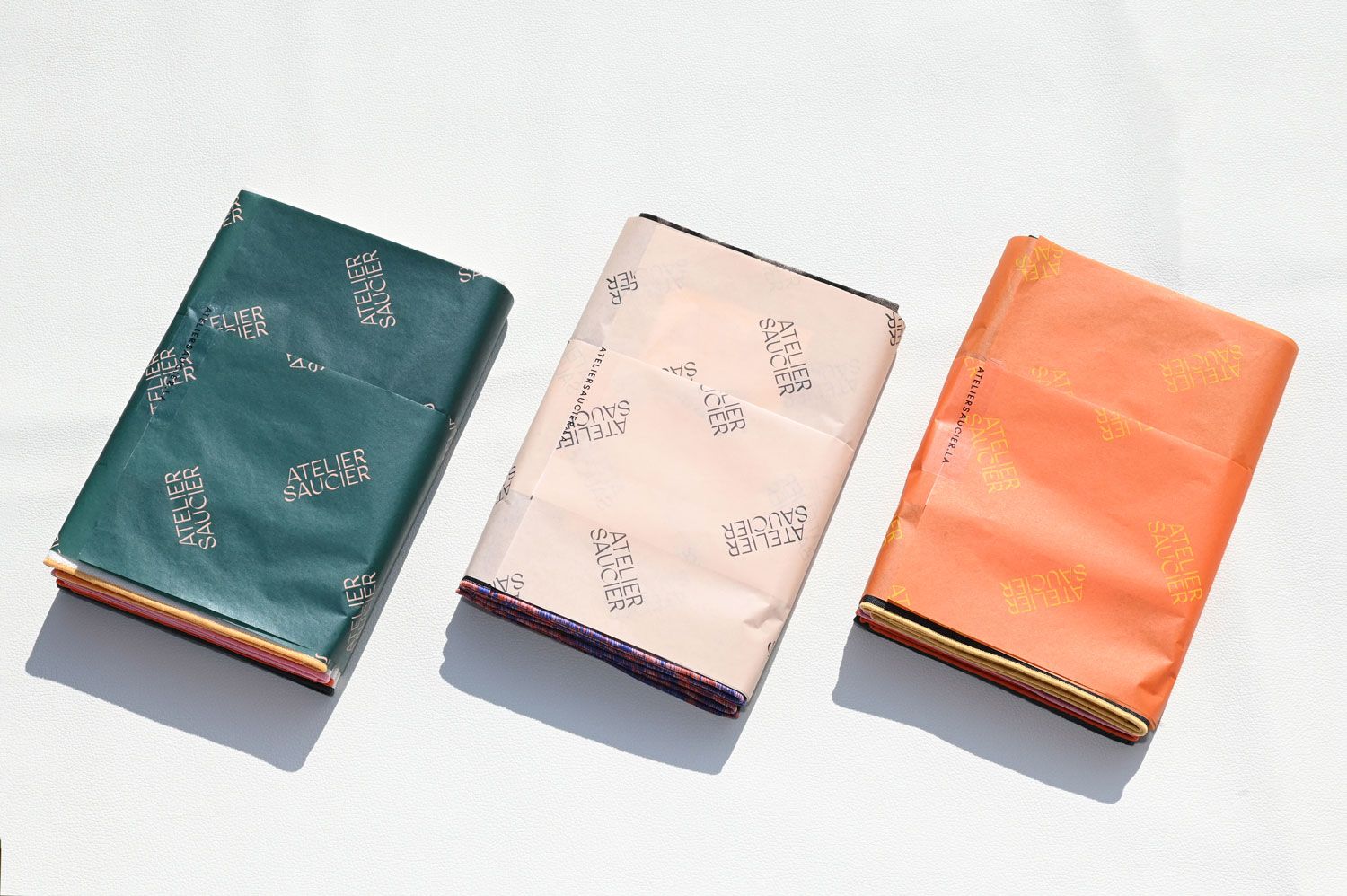 Tired of using paper towels? You could use a nap-kin from ATELIER SAUCIER. Yes, it's time to #getsaucier!
---
Find more of ATELIER SAUCIER here:‌‌‌‌‌‌

Website: ateliersaucier.la
‌Instagram: 2atelier_saucier
If you enjoyed this read, we bet you'll like this feature too: ‌
Tropical Scandinavia: Art Created with Good Intentions and a Modern Twist
‌‌
‌Want to share your story? We'd love to hear it! Join the Eco-Alliance here and share your deets with us here to get a chance to be featured on The Wrap!
Questions? Email us at ecoalliance@noissue.co