As a business who has a retail or events space, you should always be looking for unique and affordable ways to promote your brand. One great option is Custom Paper Bags. They are eye-catching, versatile and can be used for a variety of purposes. This post will take you through how to design a Custom Paper Bag, step-by-step.
Learn more about what to consider when ordering Custom Paper Bags.
Why should my business be using Custom Paper Bags?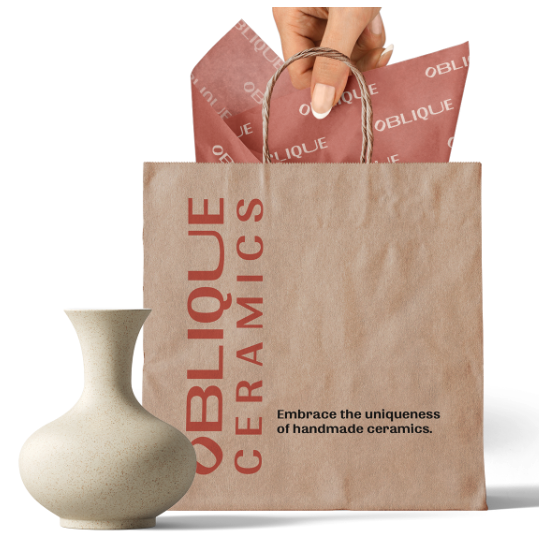 Let's take a look at why custom paper bags can be beneficial for your business.
1.  They're a great way to promote your brand

When you design a paper bag with a provider like noissue, you can completely customize the design. You can include your brand colors, logo, and feature a message or tagline through the CMYK color one-sided design. This is an easy way to ensure that your brand is front and center and that potential customers will remember you. They'll even be a walking advertisement as they exit your store or stand carrying your paper bag!
2. They're affordable

Another great benefit of custom paper bags is that they're affordable. Unlike other packaging options, you don't have to order a huge minimum quantity when purchasing Custom Paper Bags. This is especially beneficial for small businesses or businesses that are just starting out. You can order a small quantity to start and increase your order as your business grows.
3. They're versatile

You can use Custom Paper Bags for multiple purposes, making them very versatile. They can be used as shopping bags, gift bags, or even a form of packaging for your products. You can place one or multiple items in a paper bag, which makes them perfect for businesses that sell a range of products.
4. They're sustainable

Paper bags are an eco-friendly alternative to plastic carry bags. noissue's Custom Paper Shopping Bags are made from pre-used recycled materials, and they're 100% recyclable after use. This is important for any business, as we should be making more environmentally responsible choices and not adding to excess waste in the world. It's also a great way to show your customers your brand values and show them that you care about the environment.
What factors should you consider when choosing a custom paper bag?

Now that we've looked at some of the reasons you should use custom paper bags, let's look at what factors you should consider when choosing a packaging supplier.
Some things you may want to keep in mind are:
The type of paper bag you need
The size of the paper bag
The thickness of the paper
The printing method
The turnaround time
The price.
These are all important factors that will vary depending on your brand's specific needs and what kind of products are being put in the bag.
noissue's Custom Paper Bags come in two sizes: One is better suited for smaller retail bags, and the other is larger in size for events and tradeshows.
What are the best sizes, shapes, and materials for Custom Paper Bags?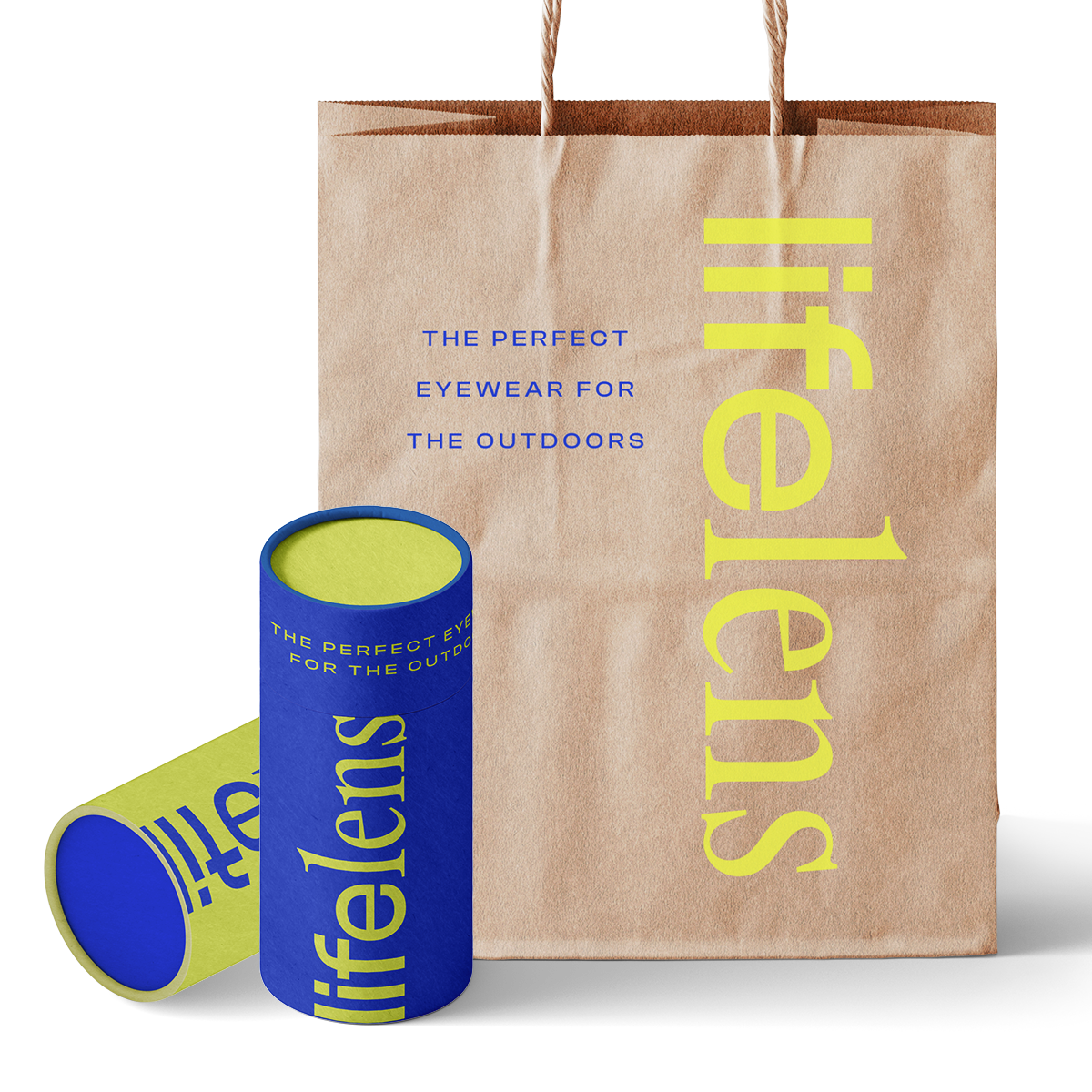 When it comes to shapes and sizes, that will entirely depend on the type of business you operate. For example, a gift shop selling larger items may want a long and thin paper bag, whereas a clothing store may want a square or rectangular paper bag.
As for materials, a popular option for paper bags is Recycled Kraft Paper. This durable bag is made from Forest Stewardship Council certified materials and can be recycled and reused. Even the ink that we use is eco-friendly and water-based, so you can be sure that your paper bag is sustainable from start to finish.
How to design a custom paper bag using noissue's online design platform

Now, onto the fun part – designing your custom paper bag! noissue makes it easy to design your own paper bag with our online design platform. All it takes is a few clicks, some dragging, and dropping, and you're ready to go!
Here's a quick step-by-step guide:
1. Download our AI or PDF guidelines for Custom Paper Bags



The first thing you'll need to do is go to our 'Design Now' page and download our guidelines to get the right measurements and template for your design. This ensures your design is accurately placed on whatever size bag you've selected.
2. Upload your finished artwork or logo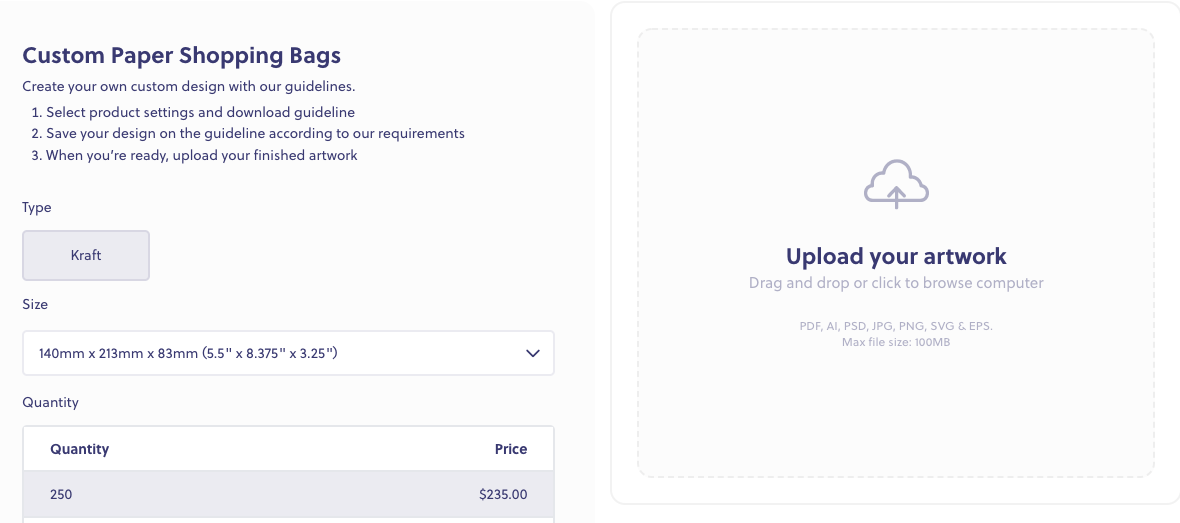 Once you've created a design that fits within your chosen bag size's guidelines, it's time to upload your artwork. This is where you can really make your paper bag stand out. You can upload your logo, artwork, or an illustration. noissue offers high-quality printing in CMYK colors, so your design will look great against the Kraft background.
3. Add your Custom Paper Bags to cart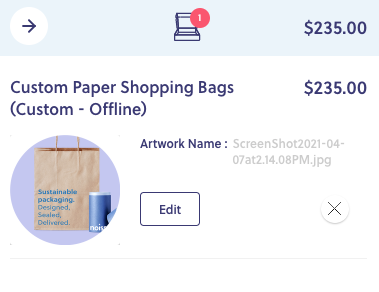 Add your Custom Paper Shopping Bags to your cart, and you're ready to checkout! It's that easy. If you want to see a preview before it goes to print, don't fret – our pre-press design team will be in touch to sign off the final look and let you know if there's any issues with the design that need fixing. If you're not happy, we don't print!
Completing the unboxing experience: Add a personal touch

An unboxing experience wouldn't be complete without pairing your Custom Paper Bag with other branded packaging products. This is a great way to emphasize your branding across many touchpoints, rather than just one aspect of your packaging.
Some popular options to pair with paper bags are:
These are all great ways to add a special touch to your packaging. Your customers will appreciate the extra effort, making them even more likely to shop with you again in the future.
Wrapping It Up

Ready to get started with designing a Custom Paper Bag? noissue is here to help you with all of your needs. We offer fast shipping and affordable prices, so you can get started on your branding today. Start now with our custom paper bag builder!