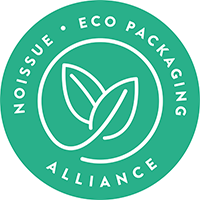 There's no denying the simple appeal and beauty of calligraphy. There's just something about beautifully handwritten words and the novelty of ink on paper in today's increasingly digital world that calligraphy's undeniably become a niche art form of its own.
And that's something that Azalea, the calligraphy artist and stationery designer behind Azalea Calligraphy, truly understands. Based in Australia, calligraphy is Azalea's forte and specialty — she creates elegant and romantic wedding invitations to make each couple's wedding a truly beautiful and memorable one. And on special occasions, she even gets to work with brands and practice her calligraphy live in stores! For those interested in learning the art, she also passes her skills down to fellow enthusiasts by holding classes a few times a year.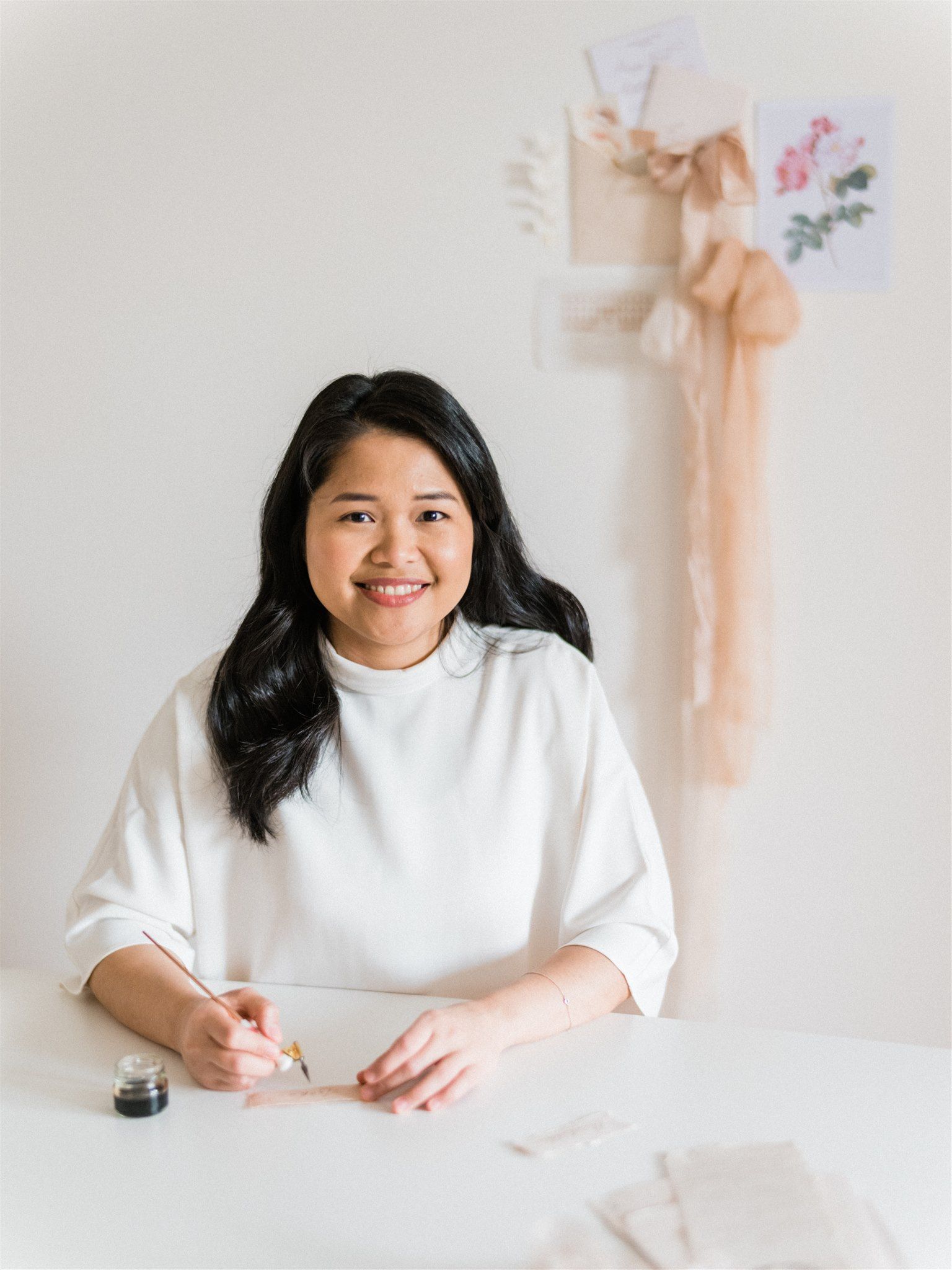 Though calligraphy is an art that she's definitely skilled at and passionate about, it wasn't always something she did throughout her career. In fact, her previous job description was miles different. She used to hold an office as a Quality Assurance officer at a manufacturing company, where she spent most days cooped up in a room, unable to see the blue skies. Eventually, she decided that she wanted a different kind of position, one where she was able to work at her own time and pace — and thus, Azalea Calligraphy was born!
As a brand, Azalea Calligraphy's mission is a simple one: to share the love and beauty of elegant writing through the art of calligraphy. Through her wedding calligraphy services, she also creates bespoke stationery designs that are truly made special to fit each occasion, that touch the hearts not just of the couple, but of the guests receiving them, too. It's the little details like these that create the big picture and make each wedding an occasion to remember, after all!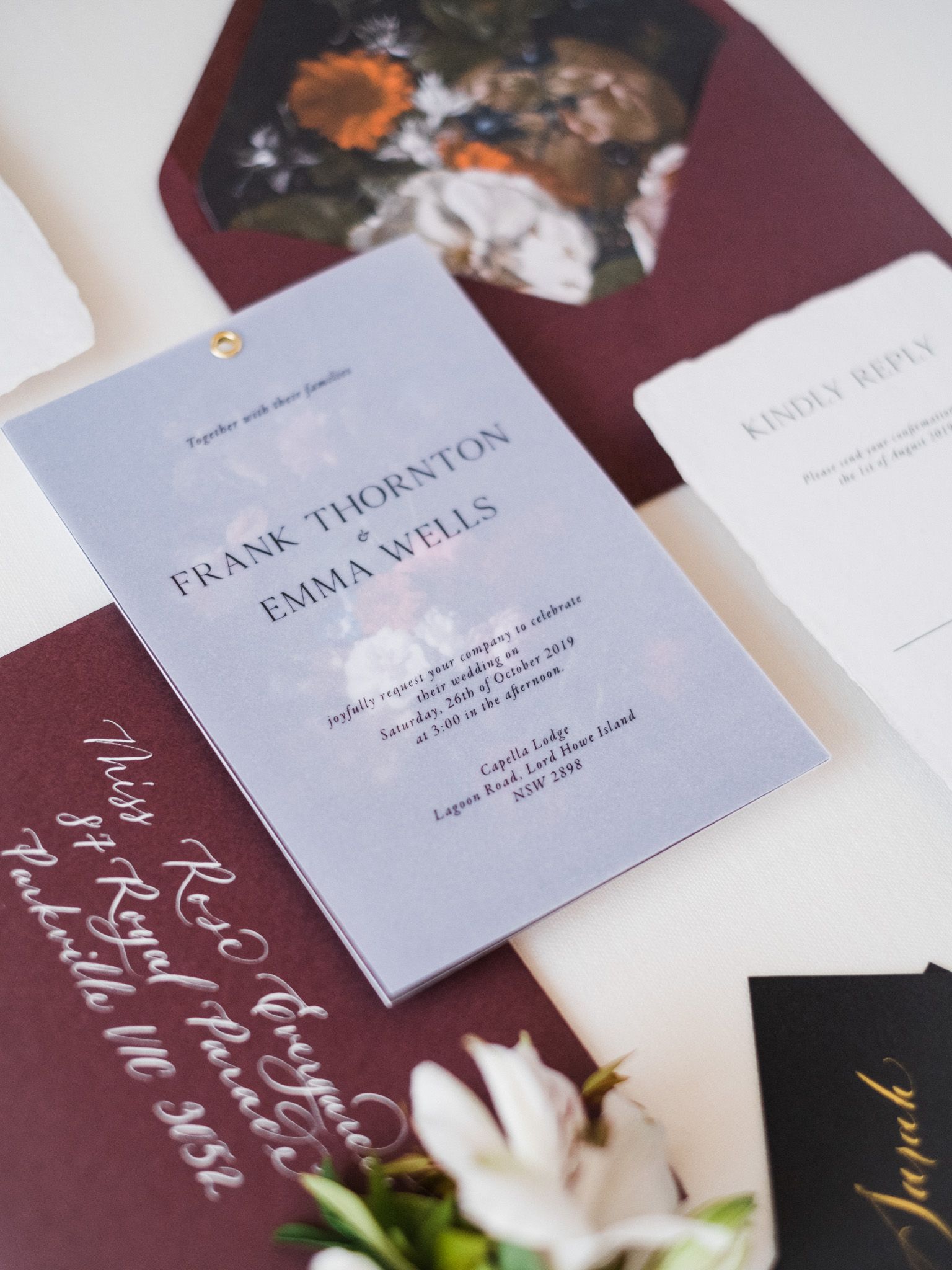 And though she works with lots of paper for her craft, sustainability is something that's important to Azalea and her brand, too. For one, the papers she uses are all made from recycled materials, and the handmade paper they source is made with seeds that can grow into a plant in any garden once they've been discarded.
When it came to her packaging, Azalea also made the decision to veer away from using plastic after some time, especially as the volume of her paper orders grew. She started scouting for packaging alternatives that were sustainable and responsibly sourced, so that her orders wouldn't have to add on to her customers' waste. When she found noissue, she felt that she came across the right match!
"I love noissue's take on the environment and sustainability. I wanted something that was sourced responsibly and that wouldn't add guilt to my customers in terms of wastage. That's how I found noissue. They create lovely packaging with as little impact on the environment as possible."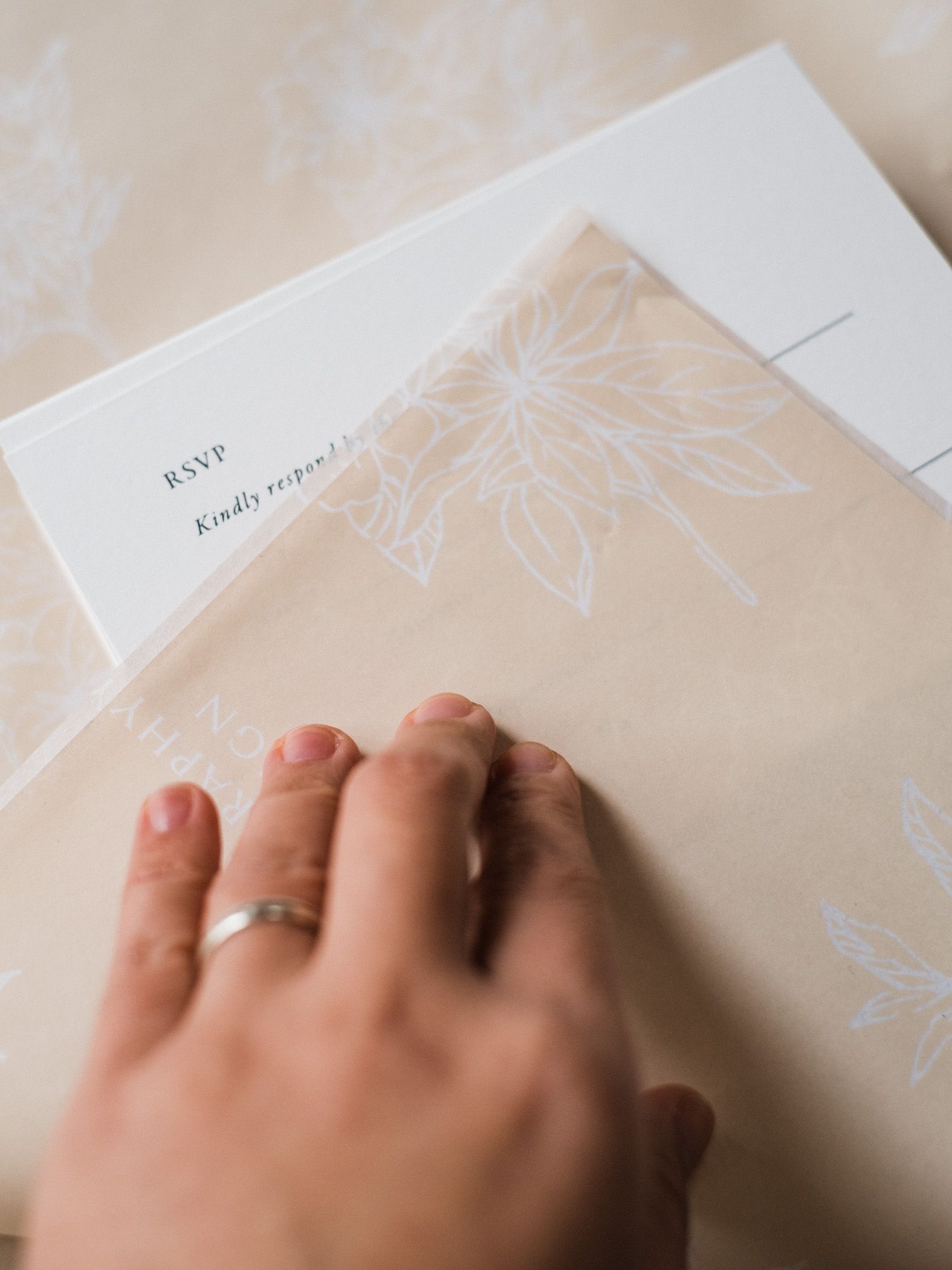 Sustainability is definitely a core value to Azalea, and that's something she hopes to communicate to more people too. This is most especially in countering the notion that having invitations printed for weddings is inherently harmful to the environment. With her brand, she hopes to create more awareness that high-quality and premium papers aren't always made from newly-logged trees, they can also be made from recycled paper, cotton, and plant fibers. Protecting trees and the environment are of paramount importance to Azalea, which is also why joining the noissue Eco-Alliance was also a win-win situation!
"So really, joining the Eco-Alliance means more trees are planted without my business cutting any trees at all. WIN-WIN!"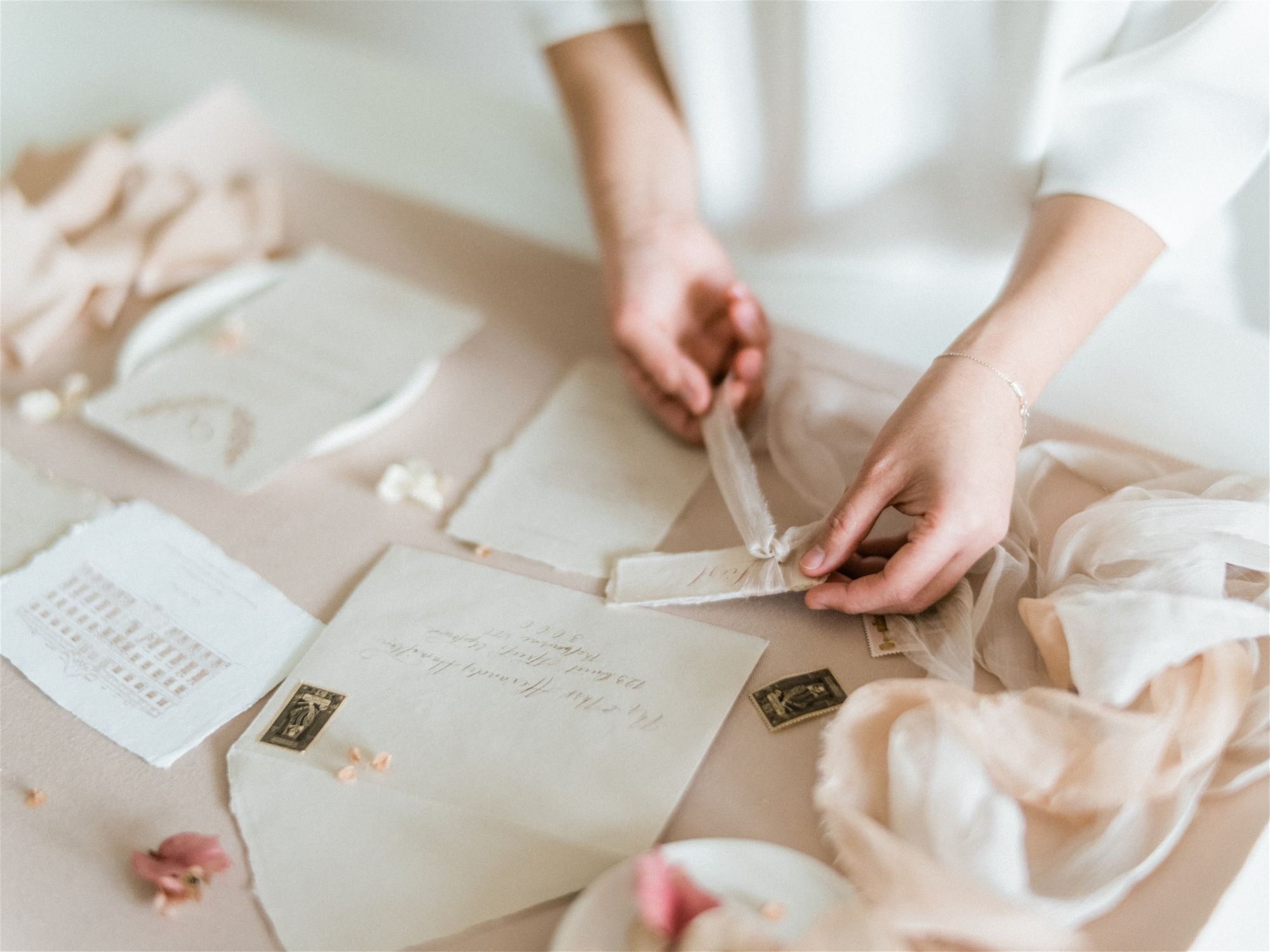 Besides joining the Eco-Alliance, she consistently makes sure that all the papers she uses are sourced sustainably and responsibly. Another thing that also sets her brand apart is that every single piece is handmade with the utmost love and care — she always aims to get an immediate response from her clients upon receiving their orders!
It's undeniable that Azalea's passionate about her craft, although as a brand, there were certain challenges that she also had to face, especially during the earliest stages. In particular, she details that the handmade nature of her business made it particularly tricky to find the right clientele that could match her service's prices. She sought the help of the right business coaches and strategists, and eventually found her own niche and community!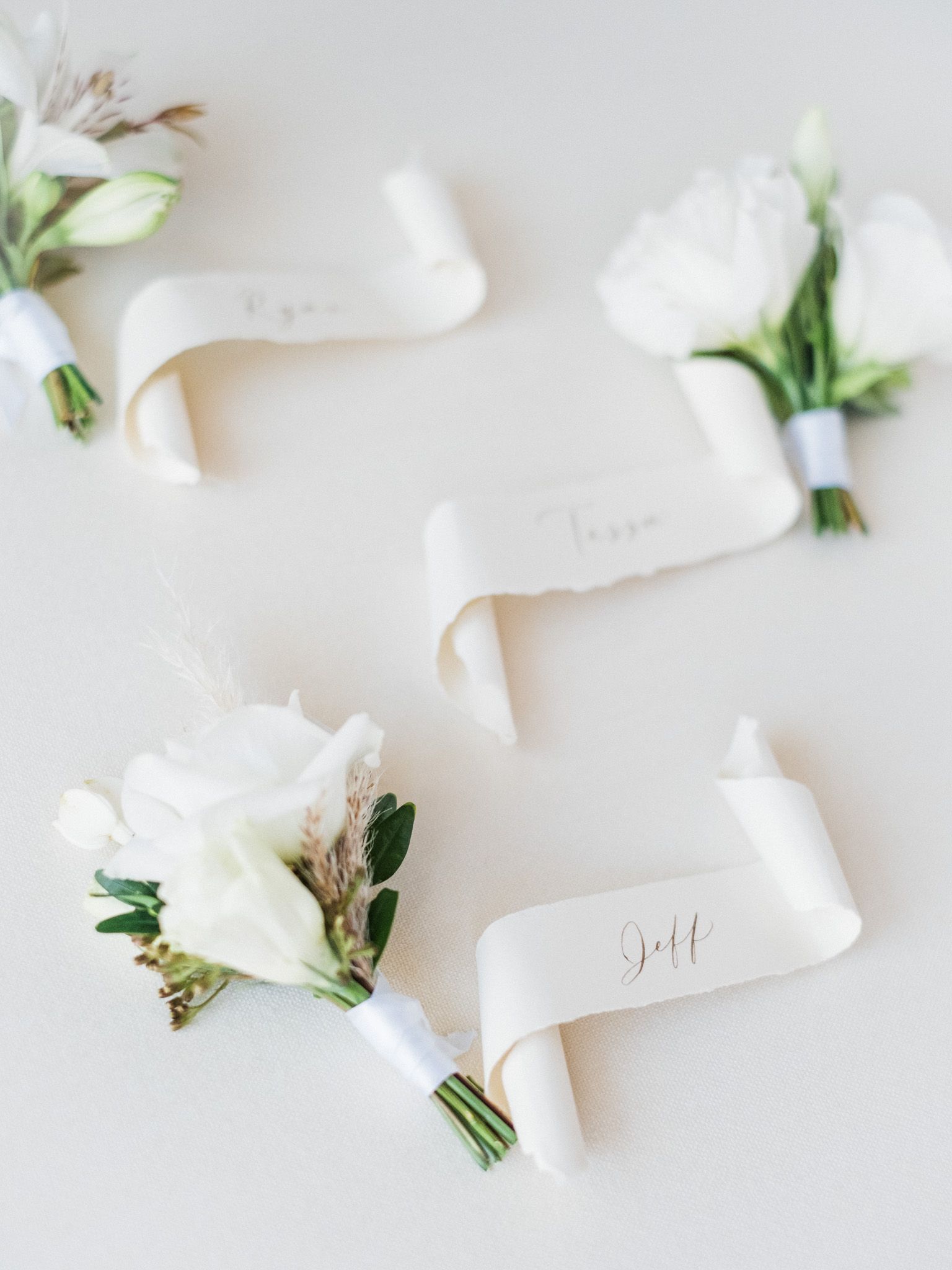 Taking everything one day at a time has also helped immensely, and that's the very same advice she shares to others hoping to start their own businesses, too. She also stresses on the importance of staying true to your own unique style, and not to merely copy and follow whatever's trendy. And if possible, to invest in training and good brand strategists!
All of Azalea's hard work and dedication is definitely coming to fruition, and her favorite story so far was her first live calligraphy event, which was held at the main boutique of Dior in Melbourne! The entire experience was surreal, and she truly enjoyed writing for every single customer.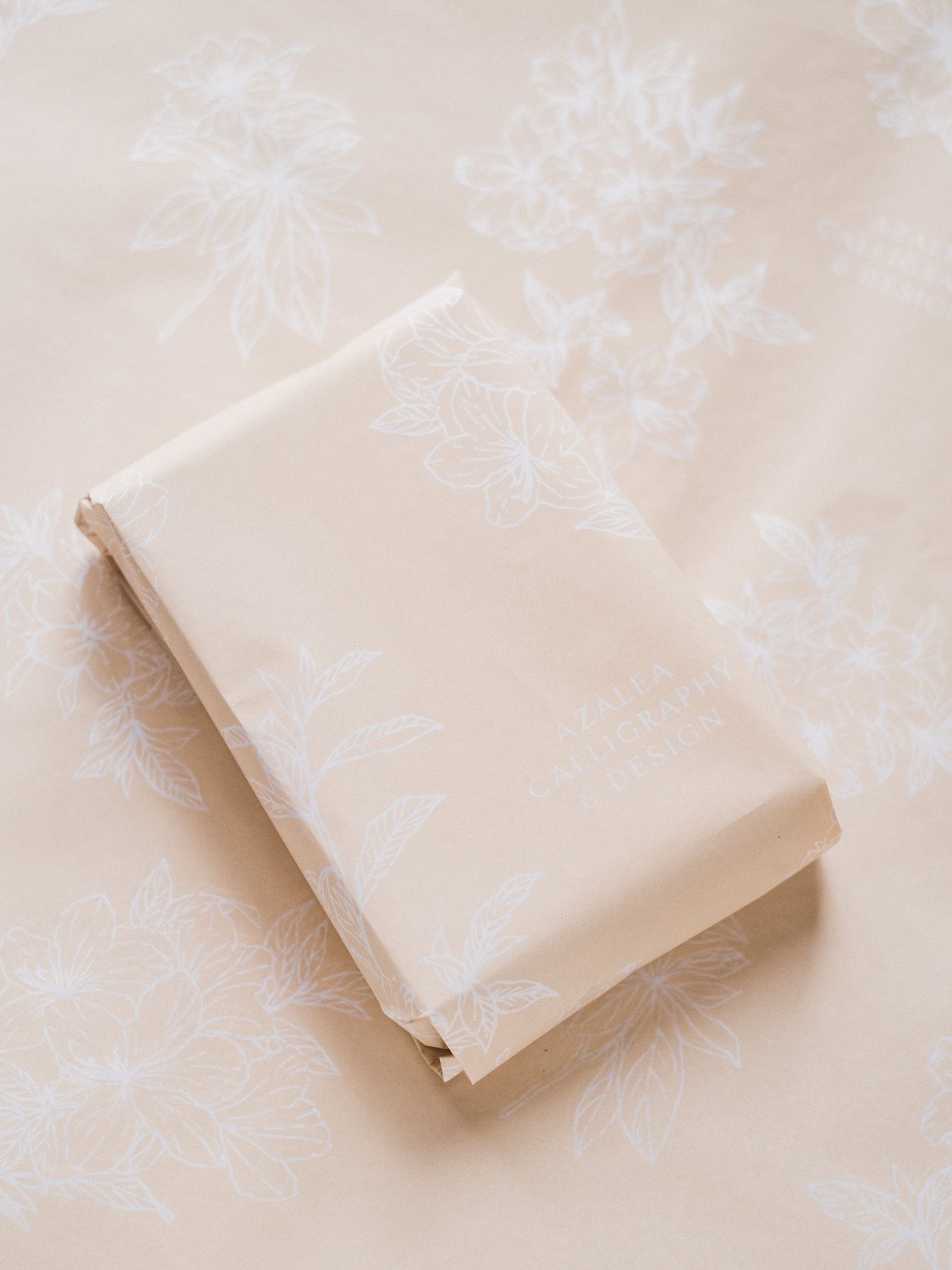 With her passion for her craft and her dedication to sustainability and the earth, we can tell Azalea Calligraphy is nothing short of az-tounding!
---
Find more of Azalea Calligraphy  here:‌‌‌‌
‌‌‌‌‌‌
Website: azaleacalligraphydesign.com
Instagram: @azalea_calligraphy
Like this story? Tell us yours! Share your brand story and love for your custom packaging and get a chance to be featured on the wrap! If you're a noissue customer and are interested, you can join the Eco-Alliance by clicking here and answering a few questions here.
Questions? Email us at ecoalliance@noissue.co.