Every month, our Creative Community holds a design challenge for our wonderful Creatives to take part in. Our monthly challenges are held to help promote creativity, exposure and collaboration within our community. It also supports our reforestation efforts as we plant a tree for every entry submitted. We love being able to support our creatives and the environment all at the same time. A new theme is announced for every challenge and for this feature, we've rounded up some outstanding entries from our June #noissuechallenge!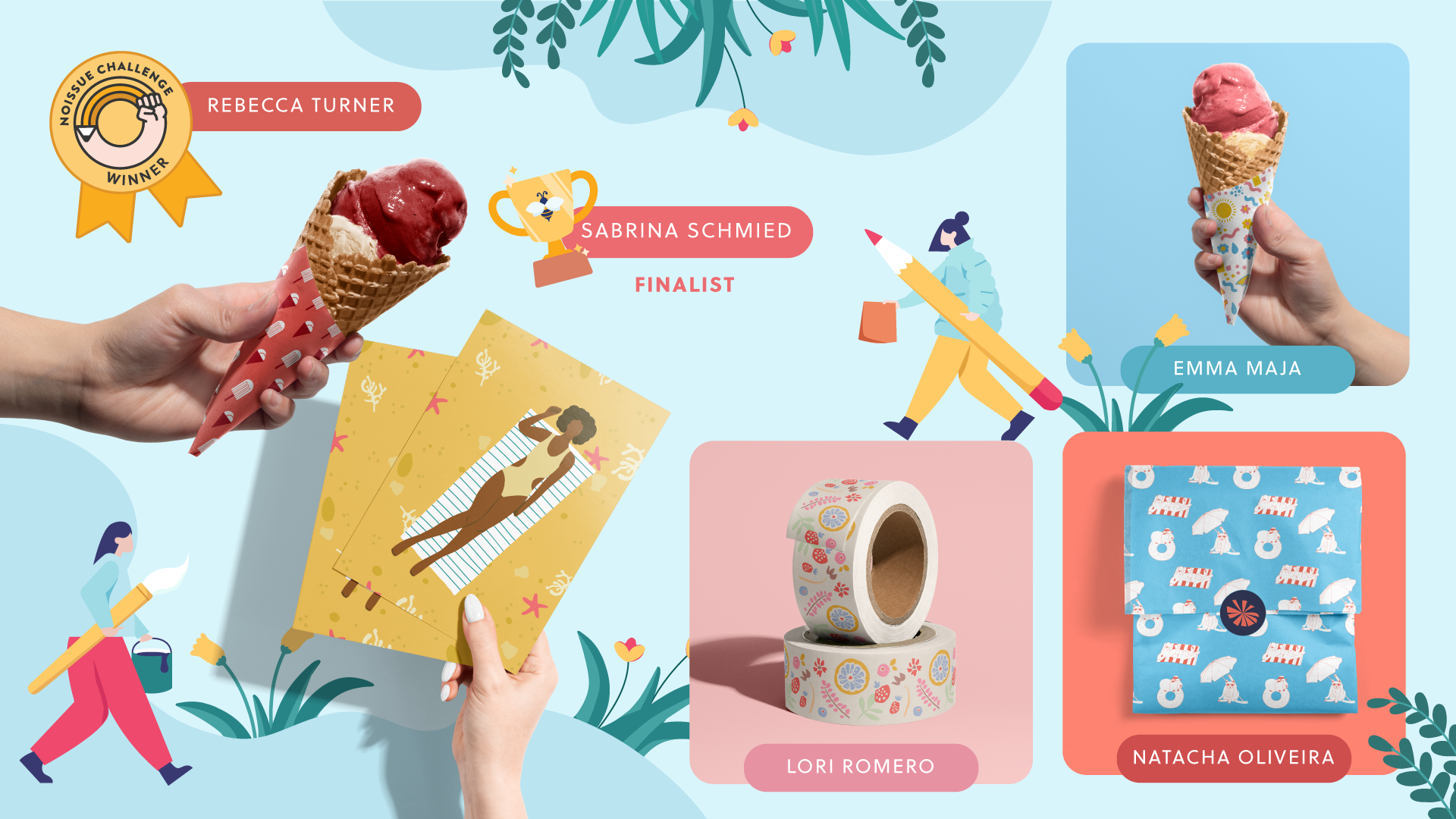 For June, the theme was all about fun summer vibes! We had asked our amazing noissue Creatives to share with us their most Summer inspired packaging designs and spread the good vibes all around! 🏖️☀️
Check out some of the striking entries submitted below!
Emily Spikings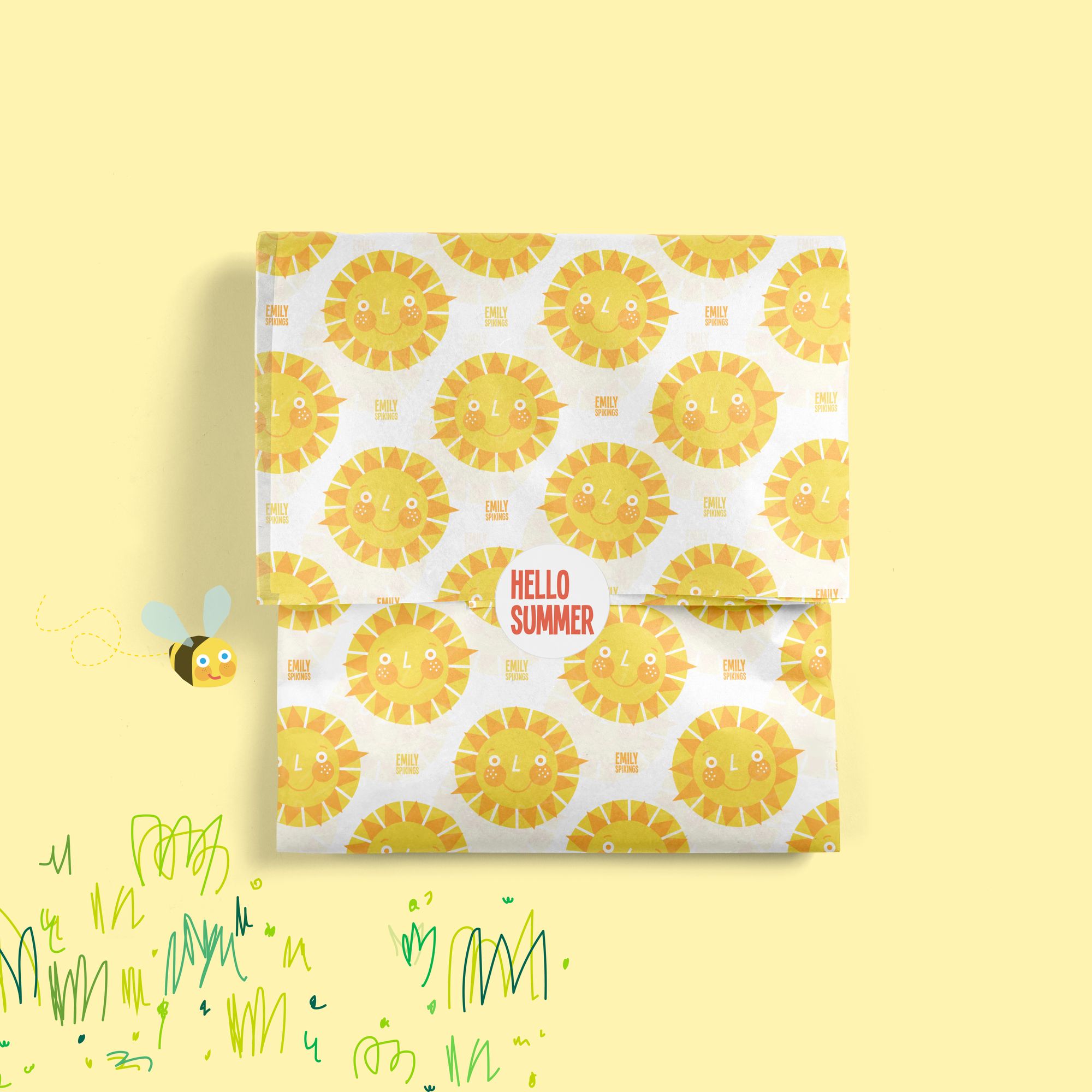 Emily is Nottingham-based illustrator and designer with a bold, colourful and playful style. She works as a freelance graphic designer by day and creates her own Etsy shop designs  by night. The theme for the challenge was 'summer vibes' and as summer hasn't really taken off in the UK, Emily felt that there could only be one choice—the sunshine! Everyone can agree, the sun just makes everything that little bit better.
Emma Maja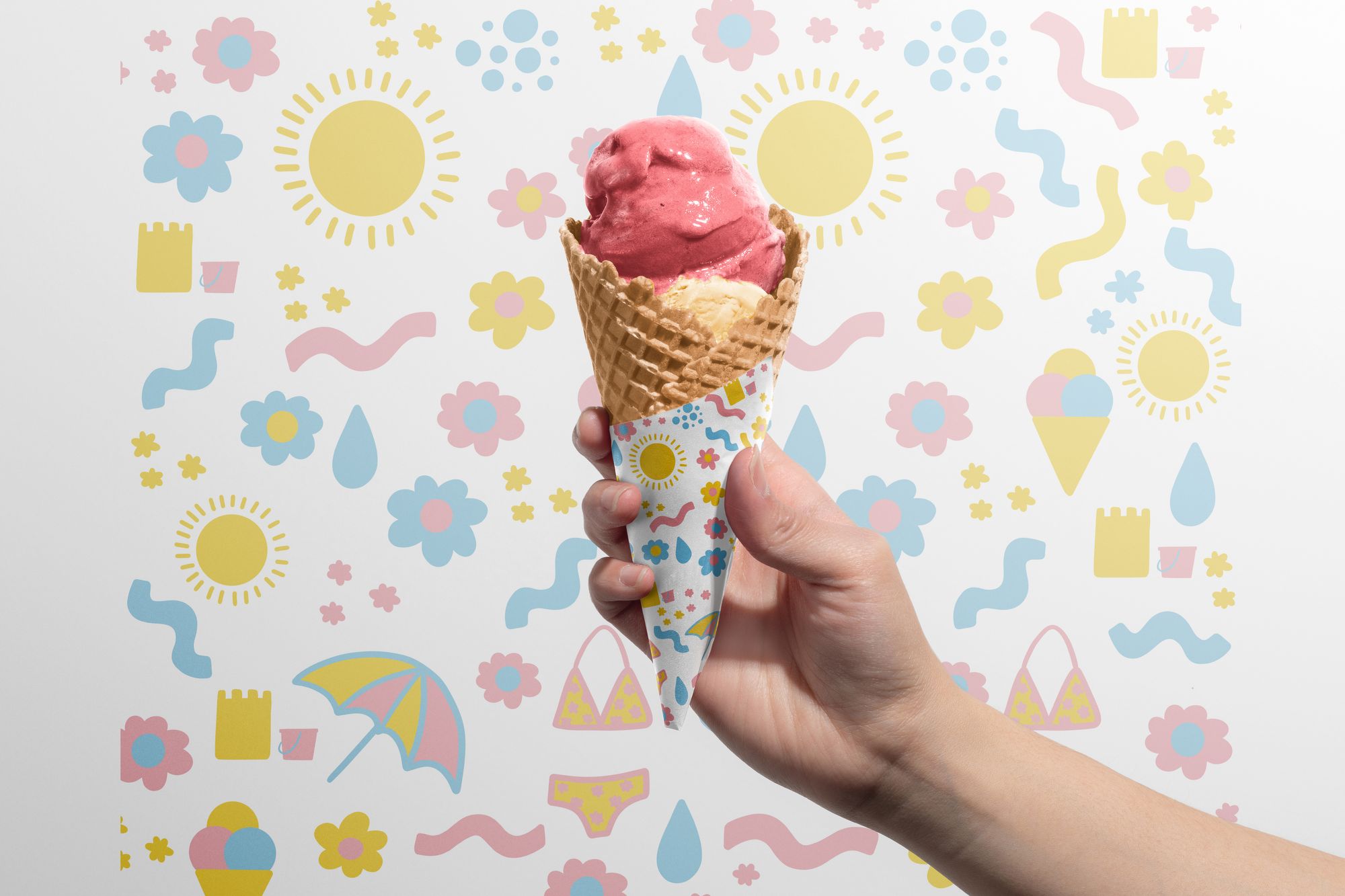 Emma is a graphic designer and illustrator and absolutely loves creating branding. She has always had a strong interest in anything creative and studied Visual Arts, Digital Photography and Fashion Design during college. She realised that what she loved about every creative subject she took was actually the design process, which led her to finding graphic design and it was a perfect fit! The inspiration behind her entry was her ideal summer's day – a day with warm weather at the beach and an ice cream!
Lori Romero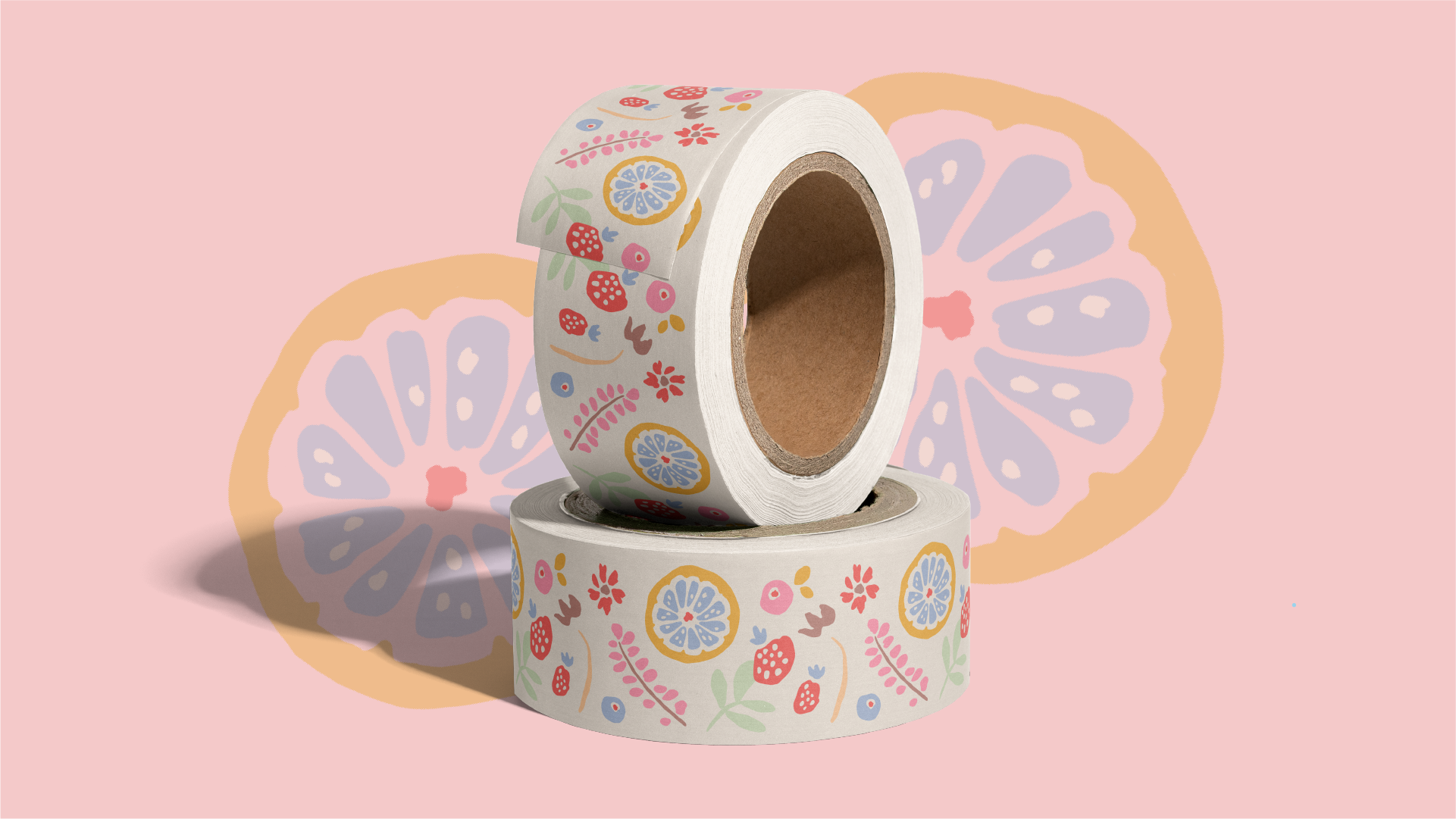 Lori Romero (Loriana Alvarez Romero) is a Venezuelan designer based in Madrid, Spain. She creates bold, yet delicate and unique designs for textiles, paper goods and home decor. For the June #noissuechallenge, Lori was inspired by her memories of summer, when she and her cousins rested from water balloon fights and refilled their energies with fresh fruit. Building her own creative business is the way Lori has given voice to her inner child, who demands to keep having fun by drawing, crafting and creating beautiful things.
Natacha Oliveira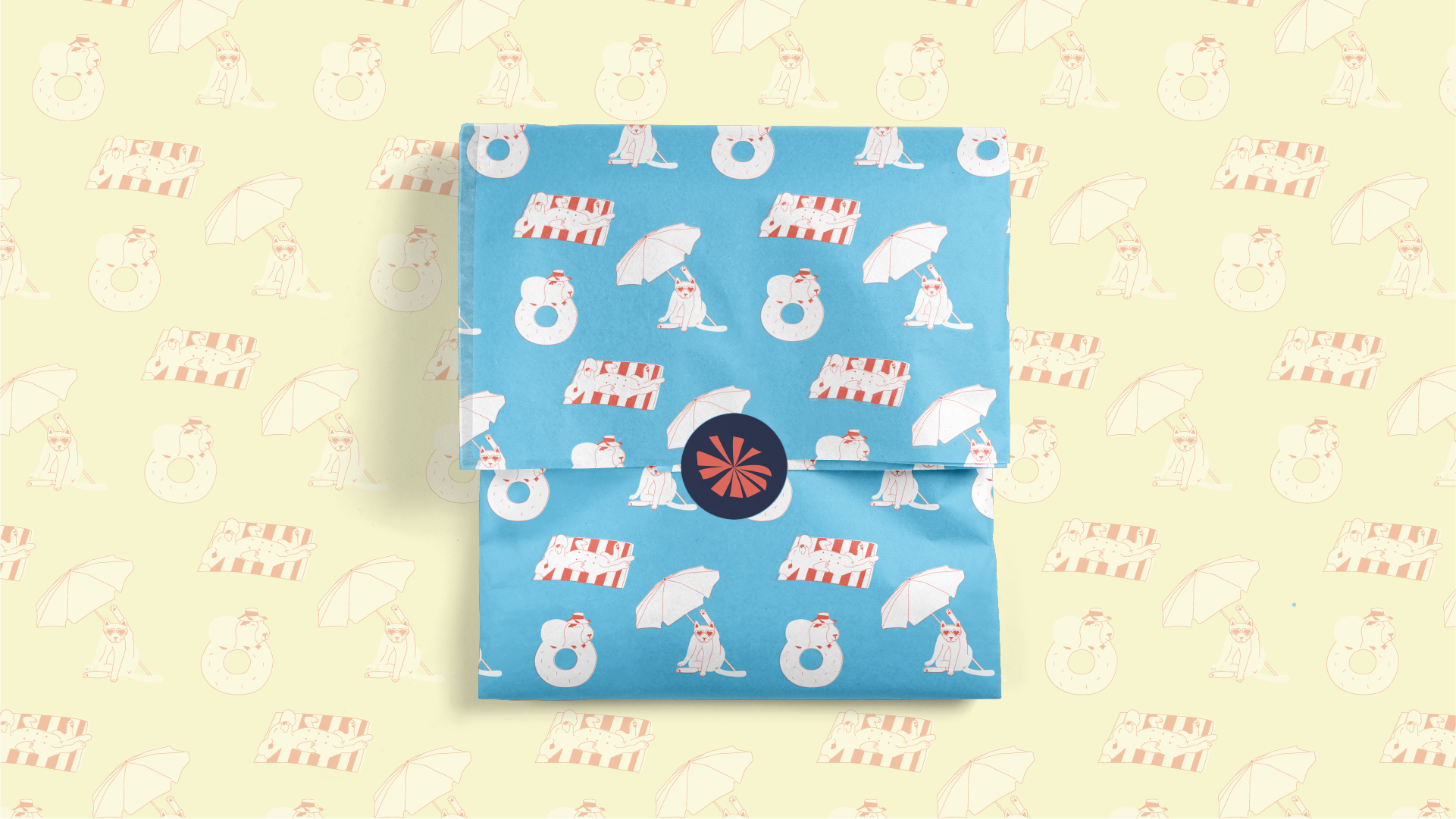 Certain that Summer is your pet's favorite season, Natacha Oliveira, don Gata studio's founder and designer, decided to create an illustration with cats, dogs and guinea pigs chilling like no one's business. The illustration uses the studio color pallet, showing pets on the beach with a friendly and sassy attitude. Created in 2021, Don Gata is a design and marketing studio dedicated to pet brands conquering the fluffing world.'
🎖️ Presenting our June #noissuechallenge Finalist:
Sabrina Schmied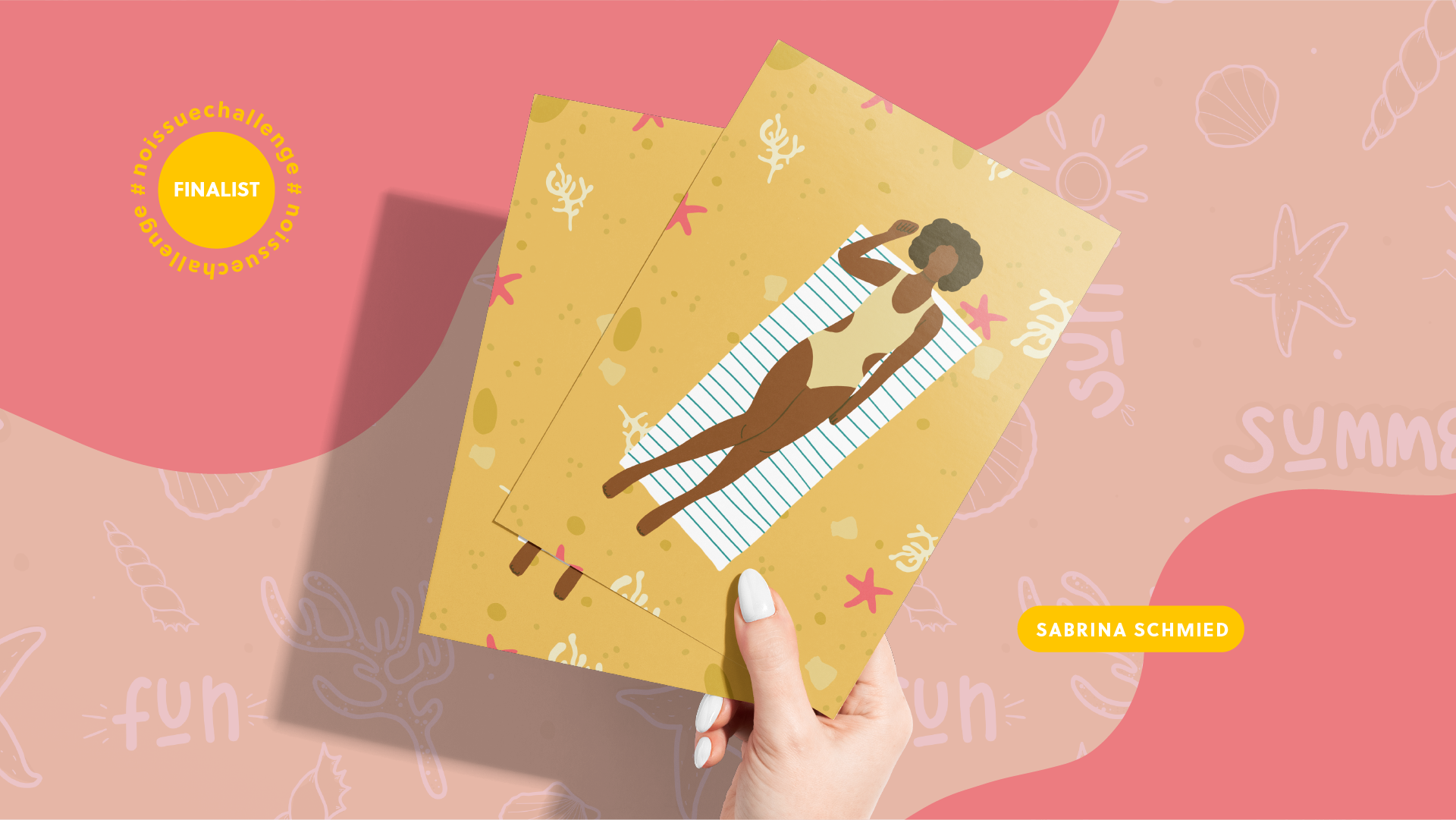 Sabrina is a Germany-based graphic and web designer, specializing in bold and colorful brand identities. Her card design was inspired by the deep desire to finally go to the ocean again and enjoy a lazy day on the beach. Traveling to distant countries and getting to know other cultures - that's something that many of us miss at this time. Both the postcard and the tissue paper, with their beachy colors, conjure up a little bit of vacation in the minds of the viewer.
🏆 Presenting our June #noissuechallenge Winner:
Rebecca Turner
Rebecca is a freelance graphic designer who has a passion for all things printed. She was inspired to create this design for the theme of summer after working in the contract catering business as a graphic designer for 4 years. In the world of catering, summer is all about ice cream and BBQs - a summer's day isn't complete without an ice lolly or ice cream dripping down your hand!
Interested in joining our design challenges? Keep an eye on the @noissuecreatives Instagram feed for our monthly #noissuechallenge announcements, updates and special projects!