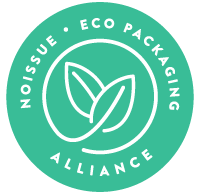 There are endless choices when it comes to adorable clothes for your little ones, but it can sometimes be tricky to figure out what will keep them comfortable and stylish at the same time. Good thing Sarah Lynskey, the creator of kidswear brand Banana Berry and a professional full-time mama, knows what the kids (and parents) want; everyday casual clothing made ethically and from the heart.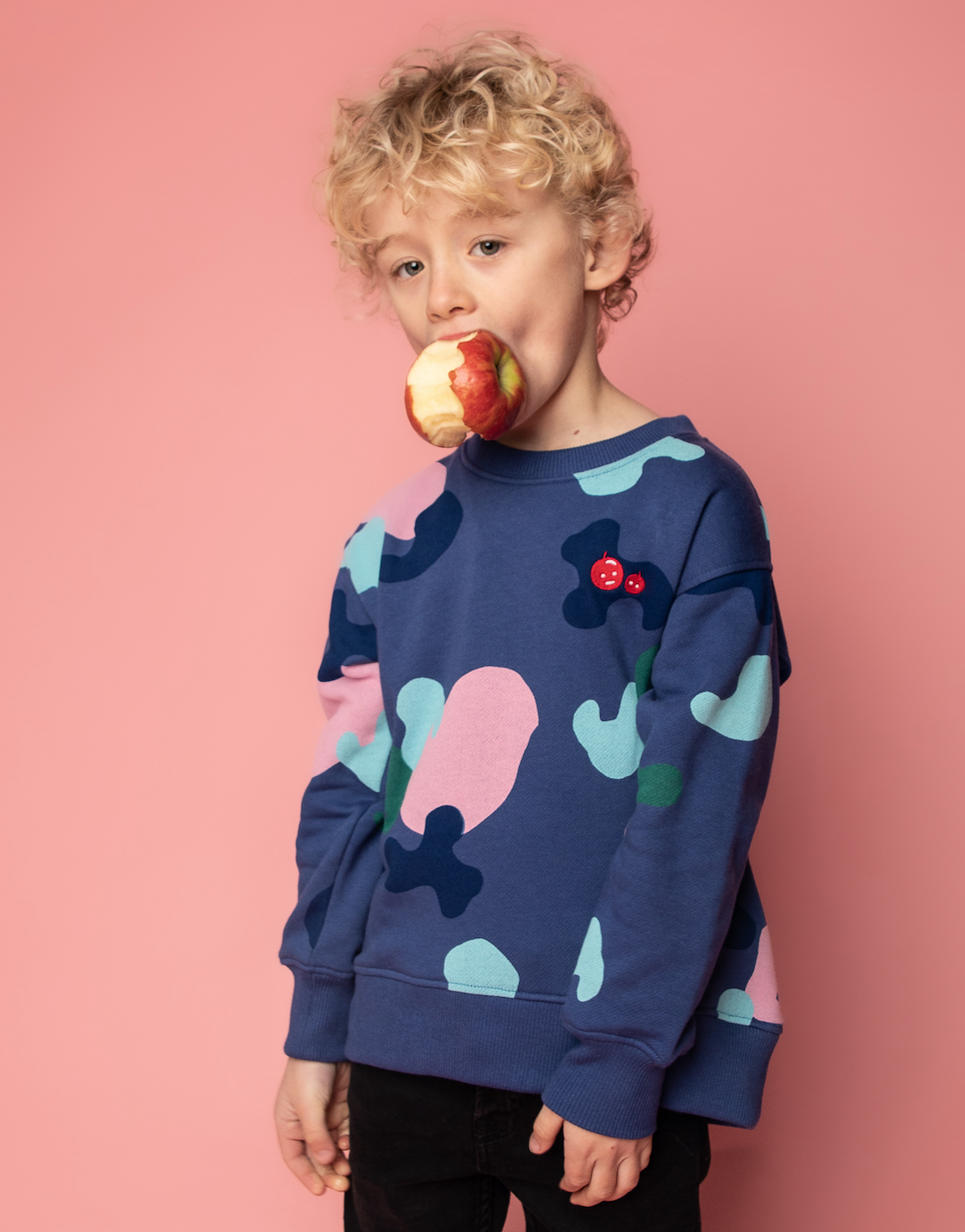 Sarah always wanted to start her own range of cute and casual clothing. When she had her third child, that's when she felt brave enough to venture out. Sarah knew children's clothes had always been her passion; fun, colourful, weird, and playful without being too serious.
"The whole ethos for Banana Berry is not taking life too seriously, being playful, and having fun."
Banana Berry was created with the mission to remind adults of their playful side and let kids just be themselves. With their bold colours and simple graphic prints in matching mom and dad sizes, bringing fun into every day becomes easy with Banana Berry.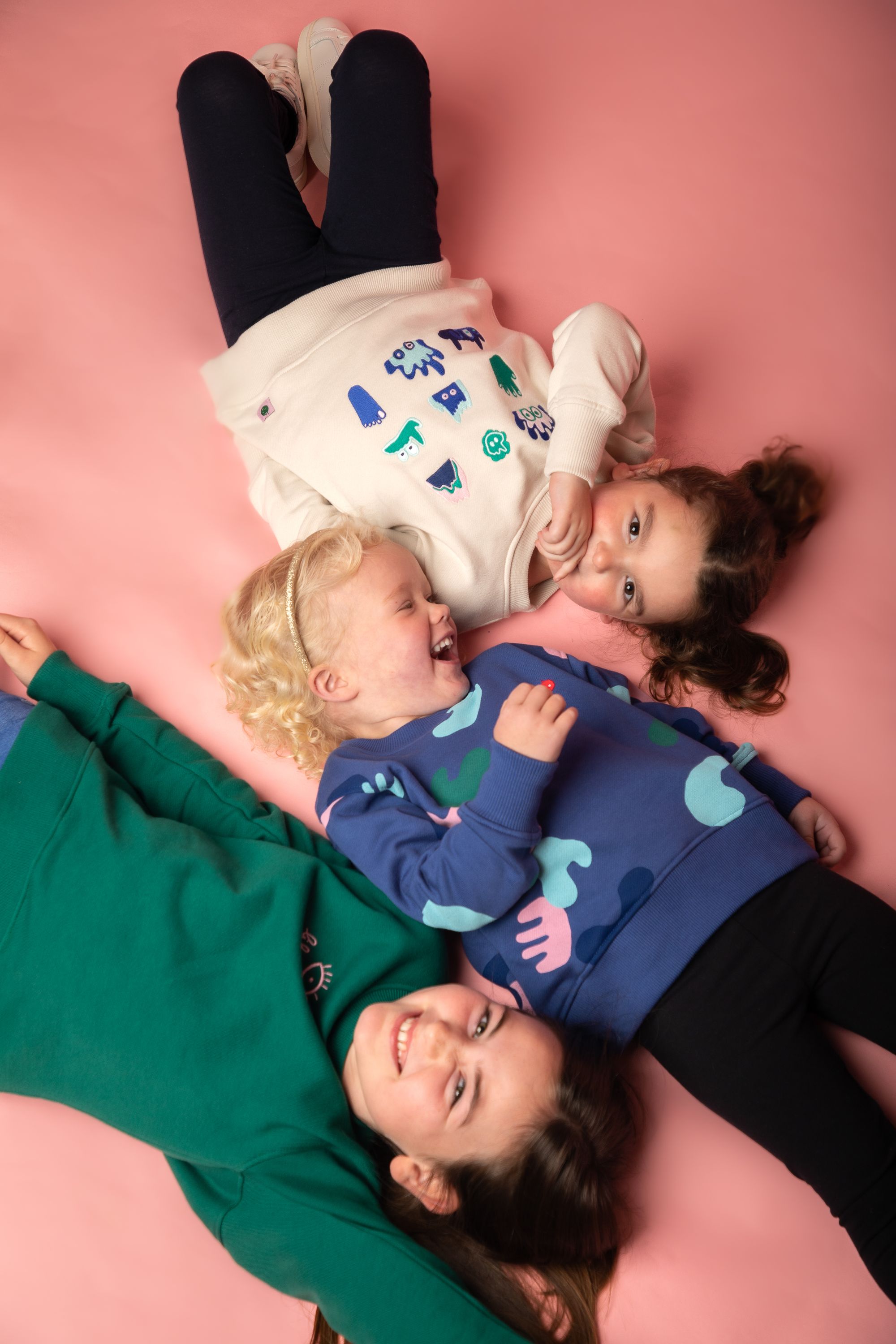 The fashion brand also aims to create happy and responsible products. With that said, sustainability is key to Banana Berry. Even in the early stages of their journey, they aim to get better and improve in all aspects.
From 100% organically-made garments from ethically approved companies to BSCI-certified manufacturers that adhere to guidelines in regards to their workers' wages, health and safety, and human rights, and circular packaging from noissue, Banana Berry has made huge steps to solidify this value.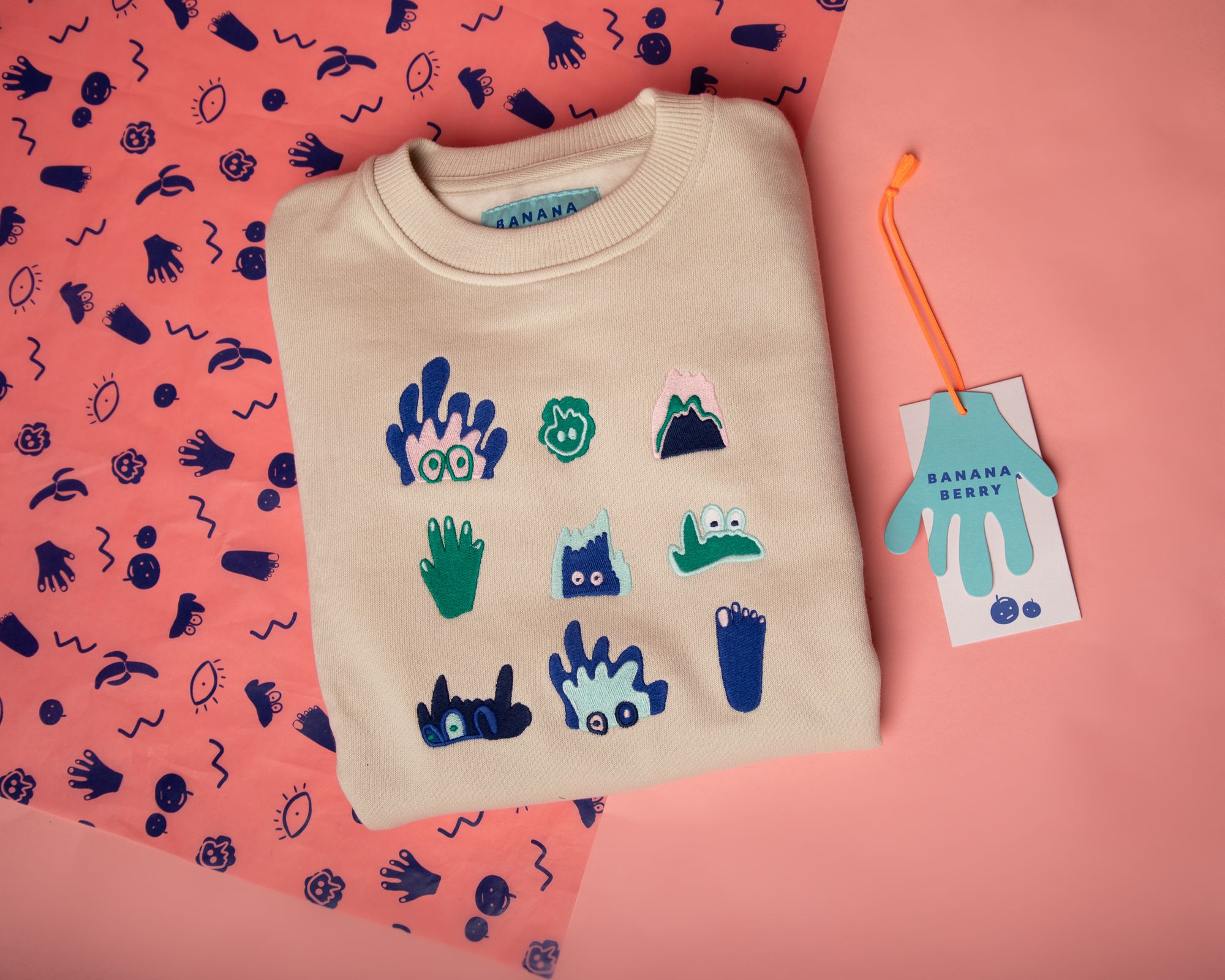 Sarah also made it a point to join noissue's Eco-Alliance, a community of like-minded business owners that try to be better together by contributing to global initiatives one circular package at a time.
"Joining the Eco-Alliance Community strengthens our brand's mission and helps us communicate sustainability to our customers."
Banana Berry has great initiatives, but they don't just stop there! Behind the scenes, they also work on providing customers with an upcycling option when they finish with their Banana Berry products. This exciting project helps keep their products in use and out of landfills.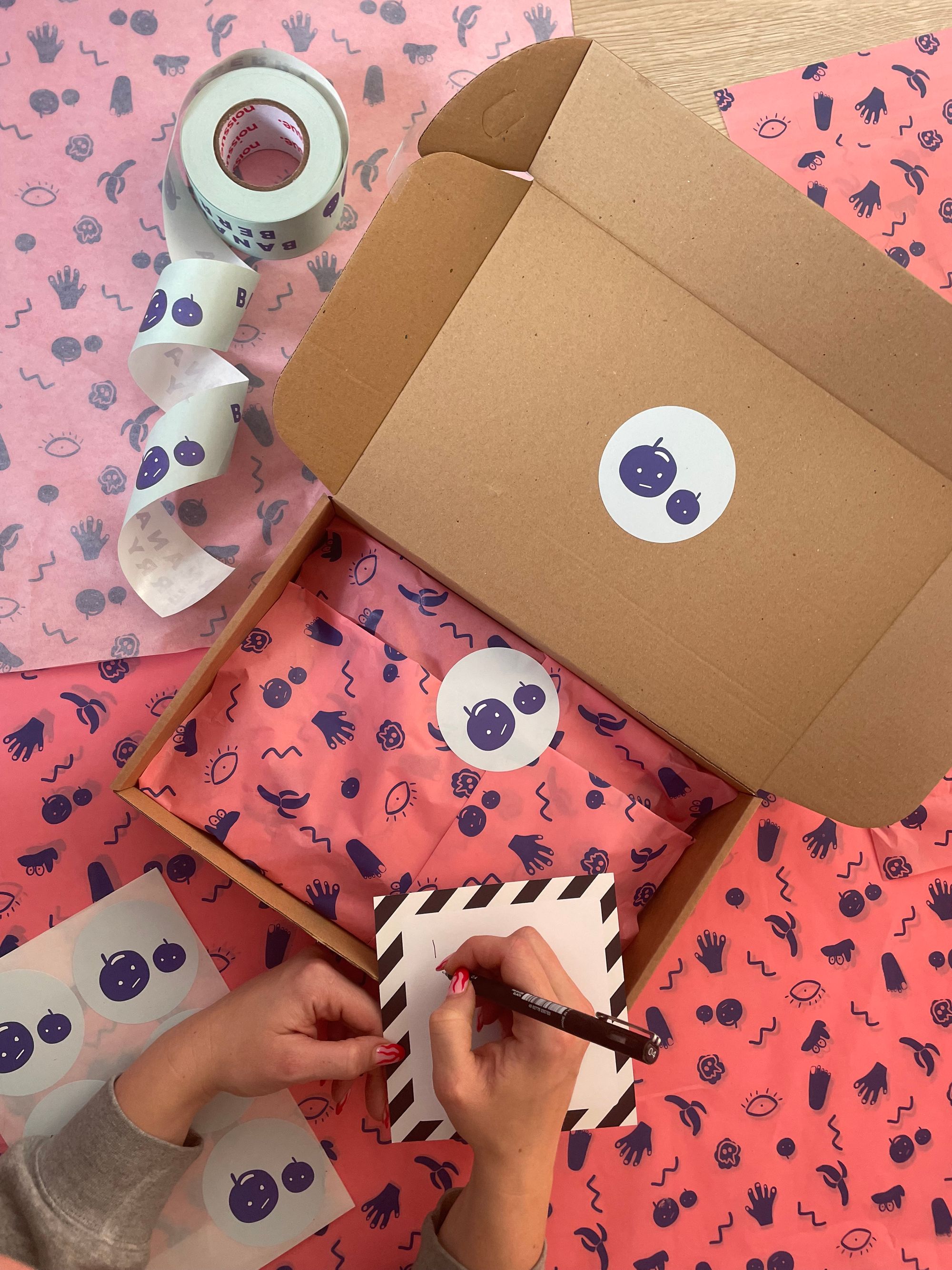 These admirable actions make the kidswear stand out from the rest. And even though it was challenging for Sarah to work alone on the brand, when all her working life she was surrounded by a team of people, this didn't stop her from accomplishing so much with Banana Berry.
Aside from joining groups of other female-run small businesses, her advise to others wanting to start a business like hers is to just go for it!
"Life is short! You will be happy you tried and you will learn so much! It's exciting trying new things, it is important for yourself and [is] fun! And you will never be bored!"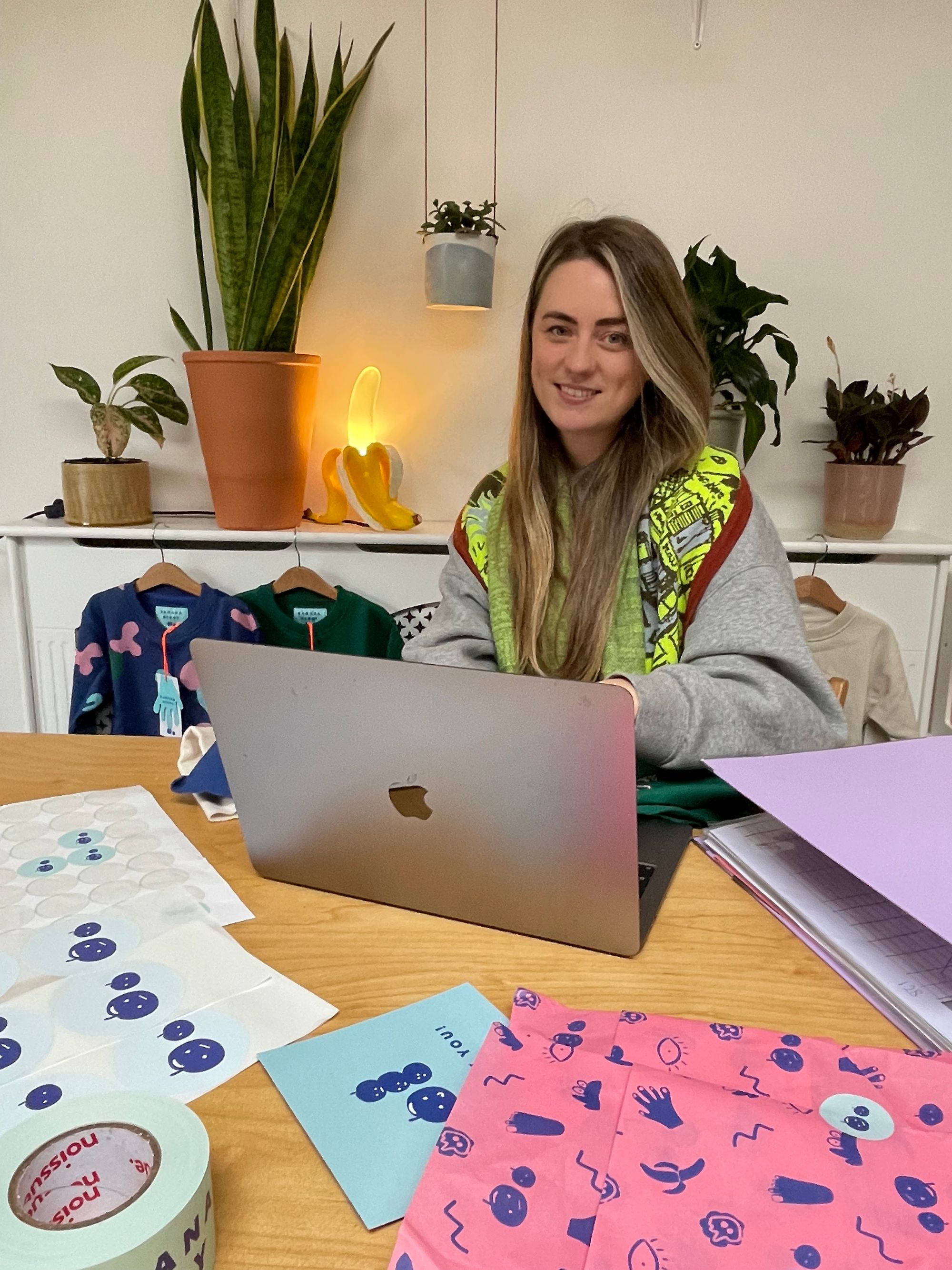 It must be great to find inspiration in the way kids see everyday life. For Sarah, it reminds her to change perspective. Their 'Creep Sweater' is part of the current collection and it's exactly that. It has 9 embroidered tiny monsters and creeps and it's fun and weird, and can put a smile on anyone's face! Definitely something everyone should check out.
Wish you can you wear kids' clothes? Now's your chance! Banana Berry teaches us how one can be stylish without being too serious!
---
Find more of Banana Berry Designs here:‌‌‌‌‌‌

Website: bananaberrydesign.com
‌Instagram: @bananaberrydesign
If you enjoyed this read, we bet you'll like this feature too:
Orion Studio: A Happy Place for Eco-Conscious Stationery Lovers
‌‌
‌Want to share your story? We'd love to hear it! Join the Eco-Alliance here and share your deets with us here to get a chance to be featured on The Wrap!
Questions? Email us at ecoalliance@noissue.co