Summer is all year round for those who love the sea, and to enjoy it even better, you need the perfect getup that transcends the seasons. Basic Blue is born from that exact premise, shares founder Victoria Pryce. Carefully and thoughtfully crafted using high-quality and sustainable materials, Basic Blue's wetsuits stand out in both design and functionality. For their packaging, they aim to make a lasting impression on their customers by ensuring they are all made sustainably and branded wonderfully, so they paired up with noissue for their sustainable packaging needs.
Tell us a bit about your brand, introduce it to the world!
Before Basic Blue, the majority of wetsuits at the beach were often sporting bright colors, overpowering patterns and excessive branding. A large portion of the wetsuit market are made with petroleum-based materials that are harmful to the environment, while others are made through a "fast fashion" lens that weren't built to last (or look flattering).
That's when Basic Blue was born: Stylish and high-quality wetsuits for adventurous women and children.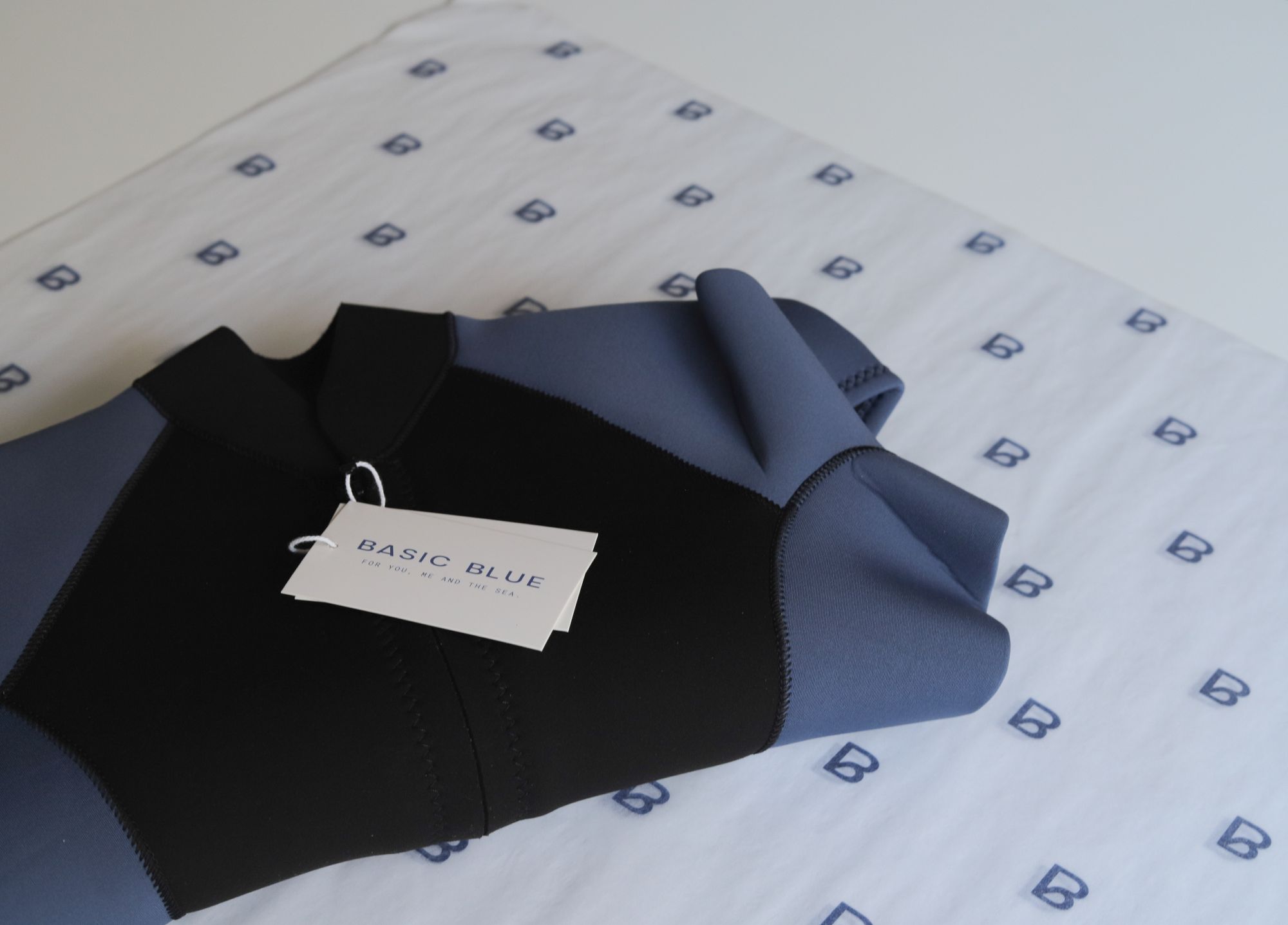 We have created quality pieces with the use of neutral tones and timeless designs to suit women of all ages and blend into your child's wardrobe, made to last beyond temporary fashion trends and to be worn all year round.
We have designed our wetsuits with ocean lovers (and the environment) in mind. Each Basic Blue wetsuit is sustainably sourced and manufactured using Yamamoto Rubber, a premium limestone-based neoprene made in Japan. Yamamoto is 99.7% water impermeable, making it the lightest, warmest, and fastest-drying neoprene on the market and not to mention one of the only environmentally conscious neoprene available.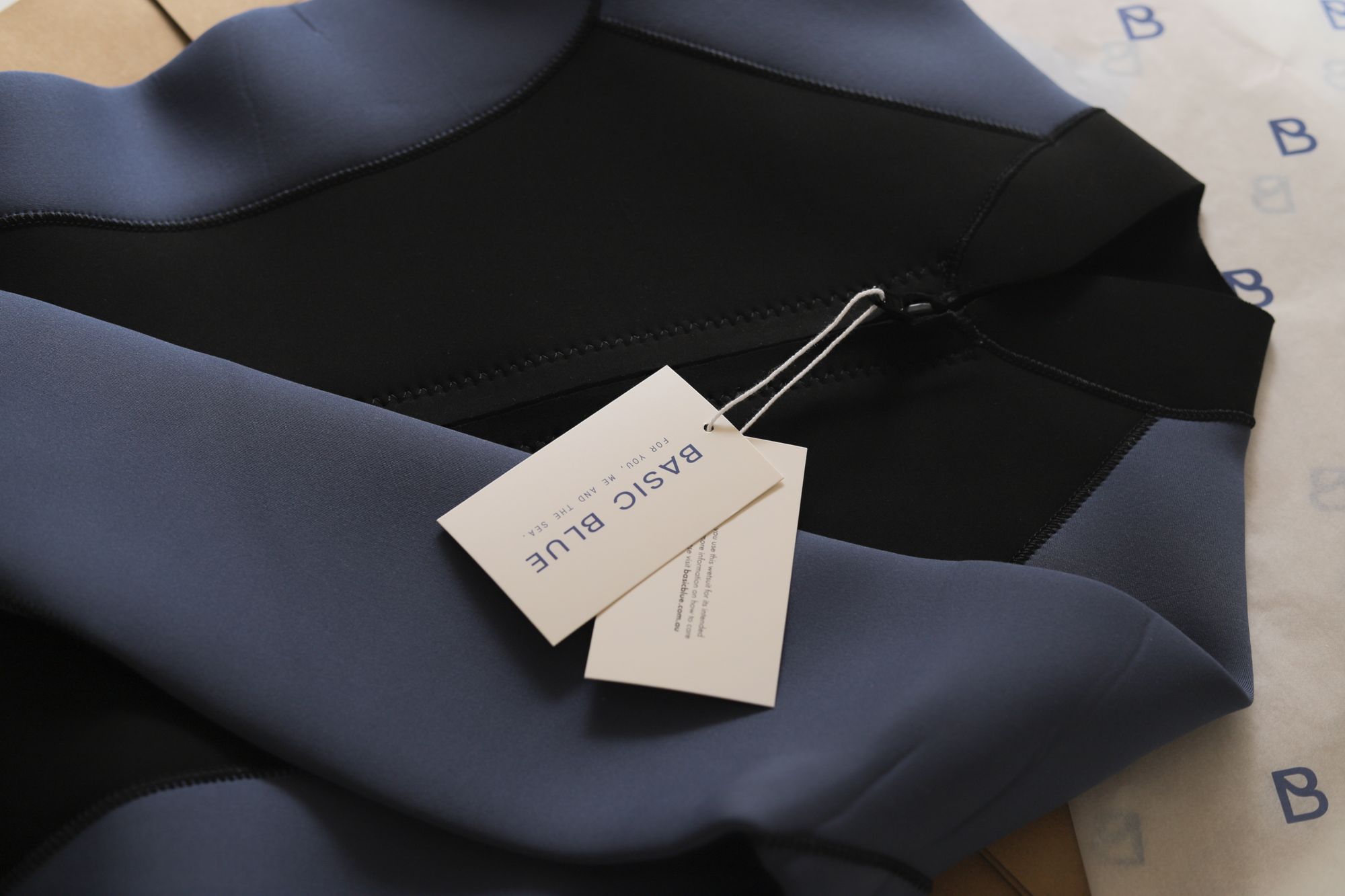 At Basic Blue, we make a conscious choice to make a difference. We pride ourselves on being a sustainable brand. Our wetsuits are built to last and withstand all your ocean activities for years to come. As a brand, we have chosen sustainable practices from packaging to production, protecting the environment as best we can.
Basic Blue strives to be better for you, me and the sea.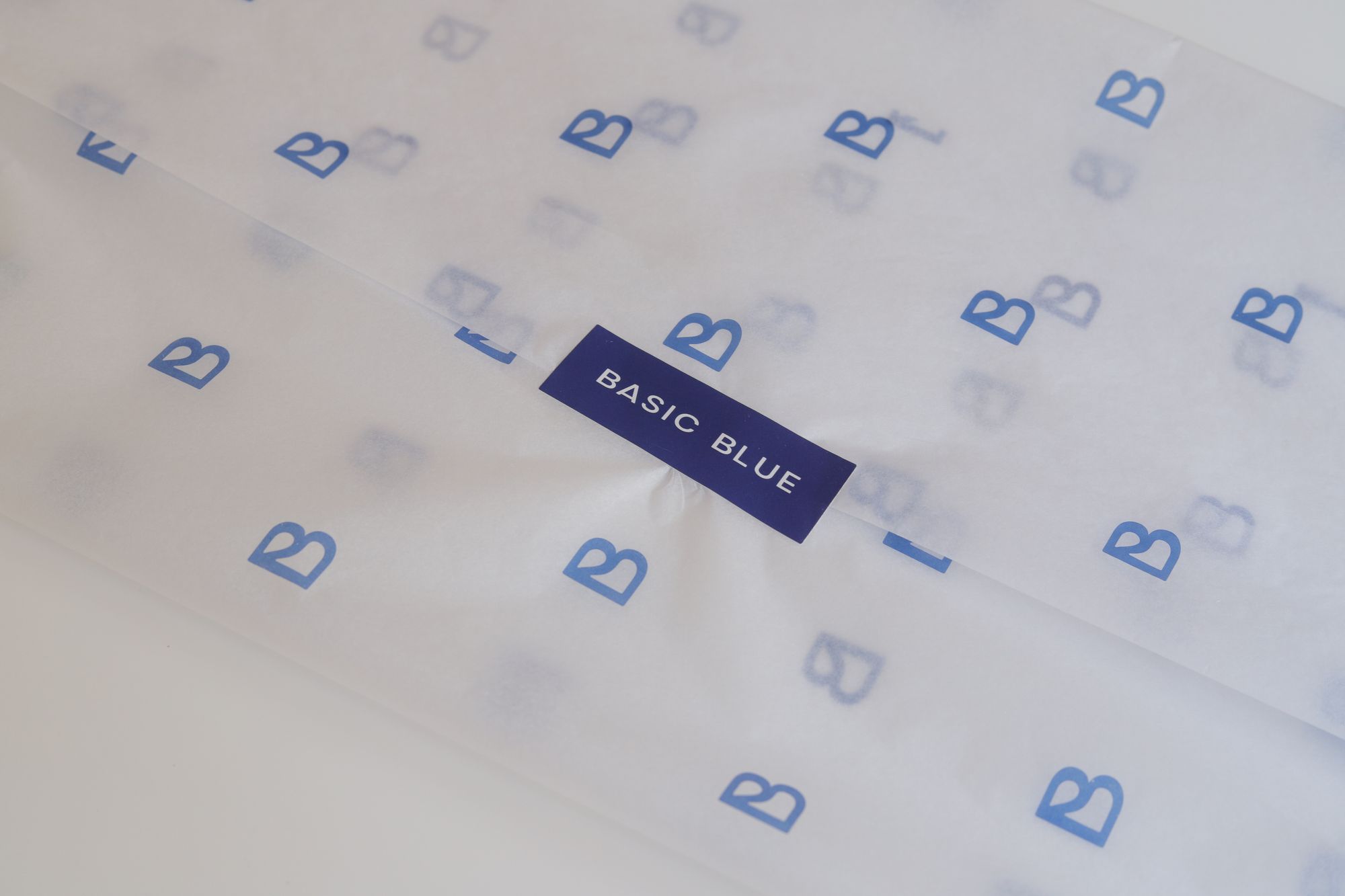 Tell us about the design for your packaging and how you're using them?
All of our packaging and collateral were chosen and designed by Creative Director, Harriet Ogilvie, from Nue Studios, with the aim of creating a cohesive and memorable brand experience across every platform. When it came to packaging, we wanted to ensure that the entire unboxing process reflected our brand's essence. That is why we turned to noissue and their extensive range of products to enhance the customer's experience.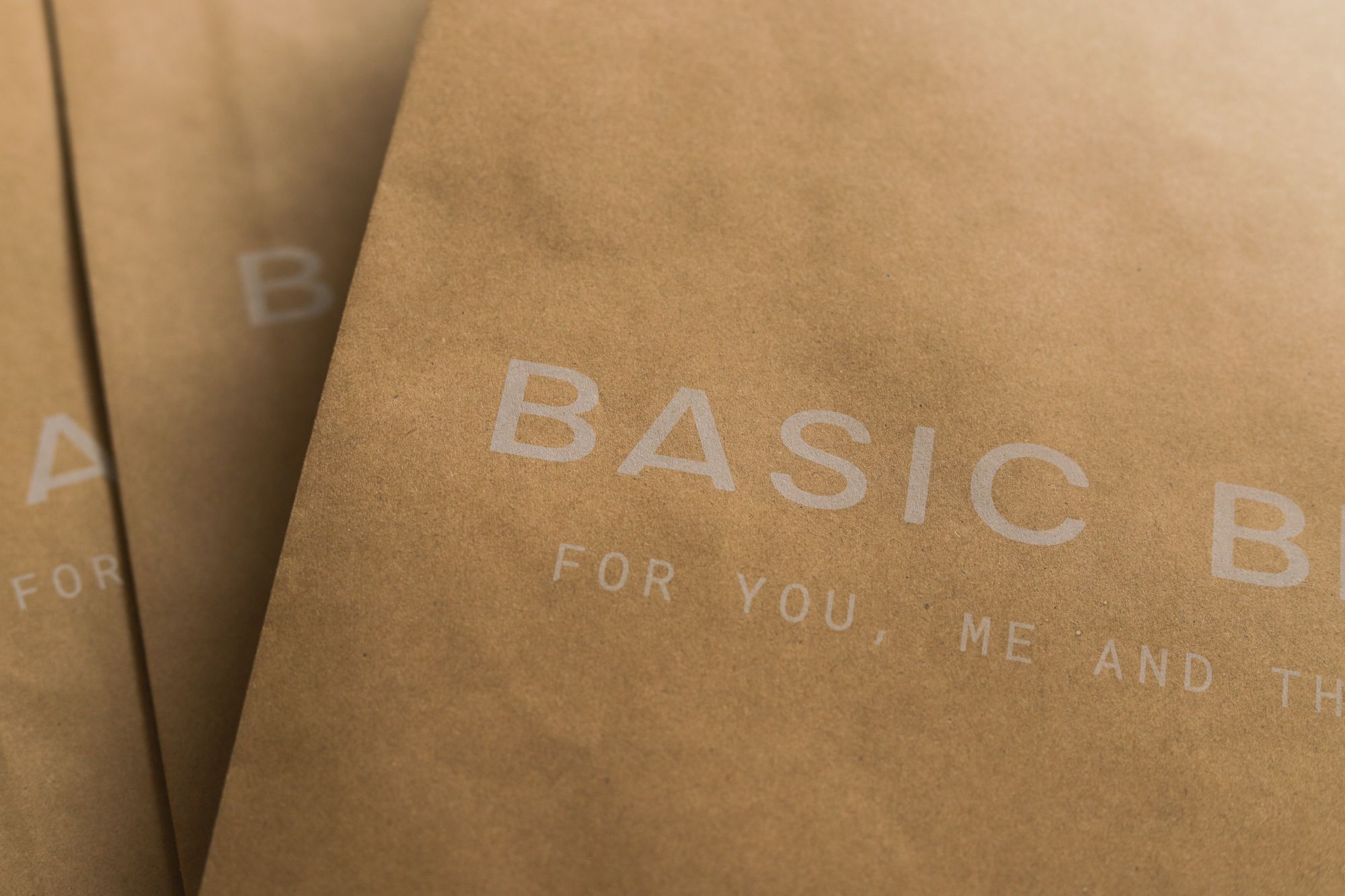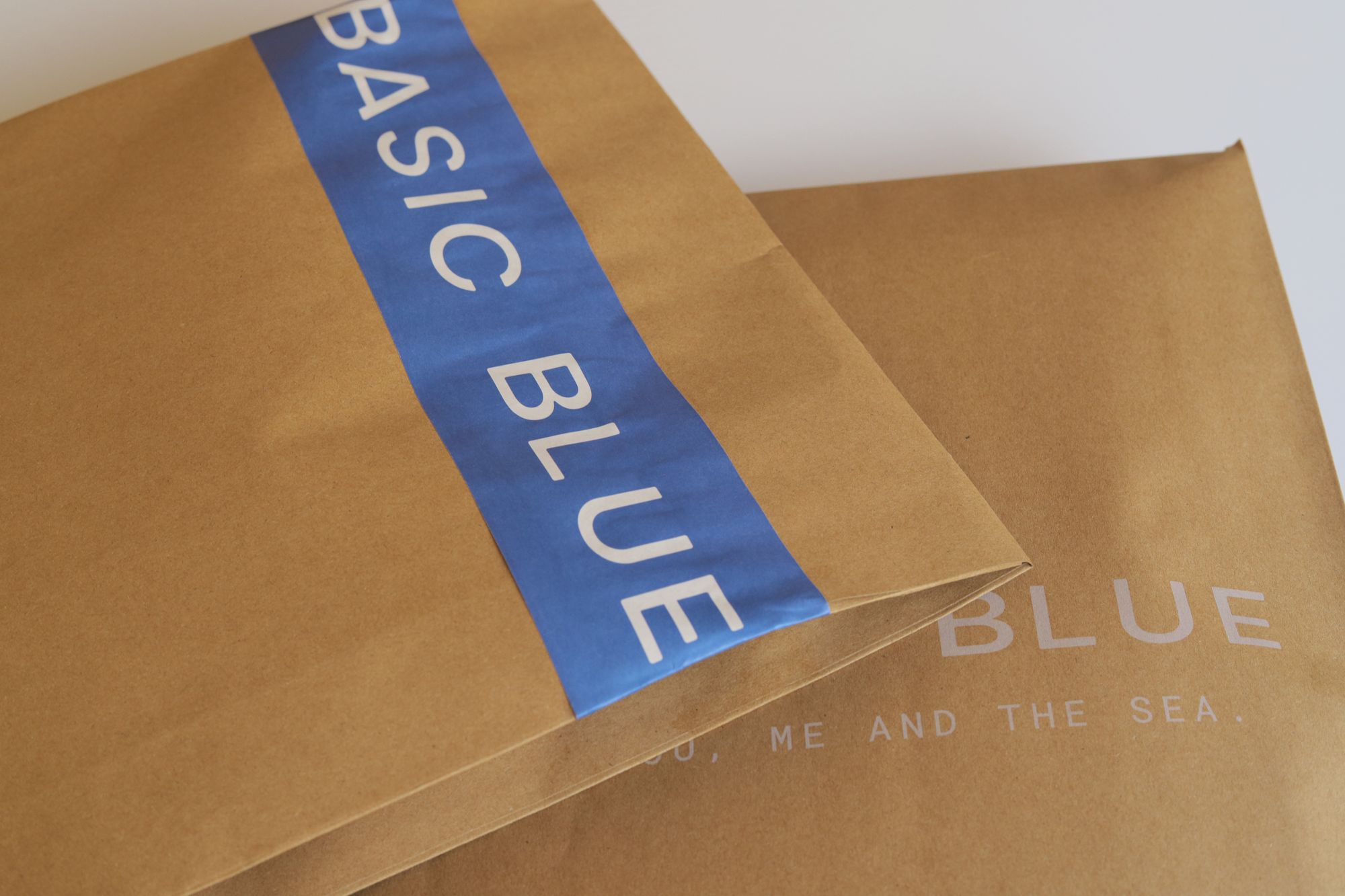 For our packaging, we opted for timeless kraft paper mailers with our branding elegantly printed in white ink. To bring in the brand colors, we chose a chunky classic blue packaging tape that perfectly complemented the mailers. To add a touch of luxury, we opted for clean white double swing tags for our wetsuits which elevated the overall look and feel of our brand. Additionally, we incorporated white tissue paper featuring our iconic 'B' brand mark and rectangle blue stickers to further enhance the unboxing experience.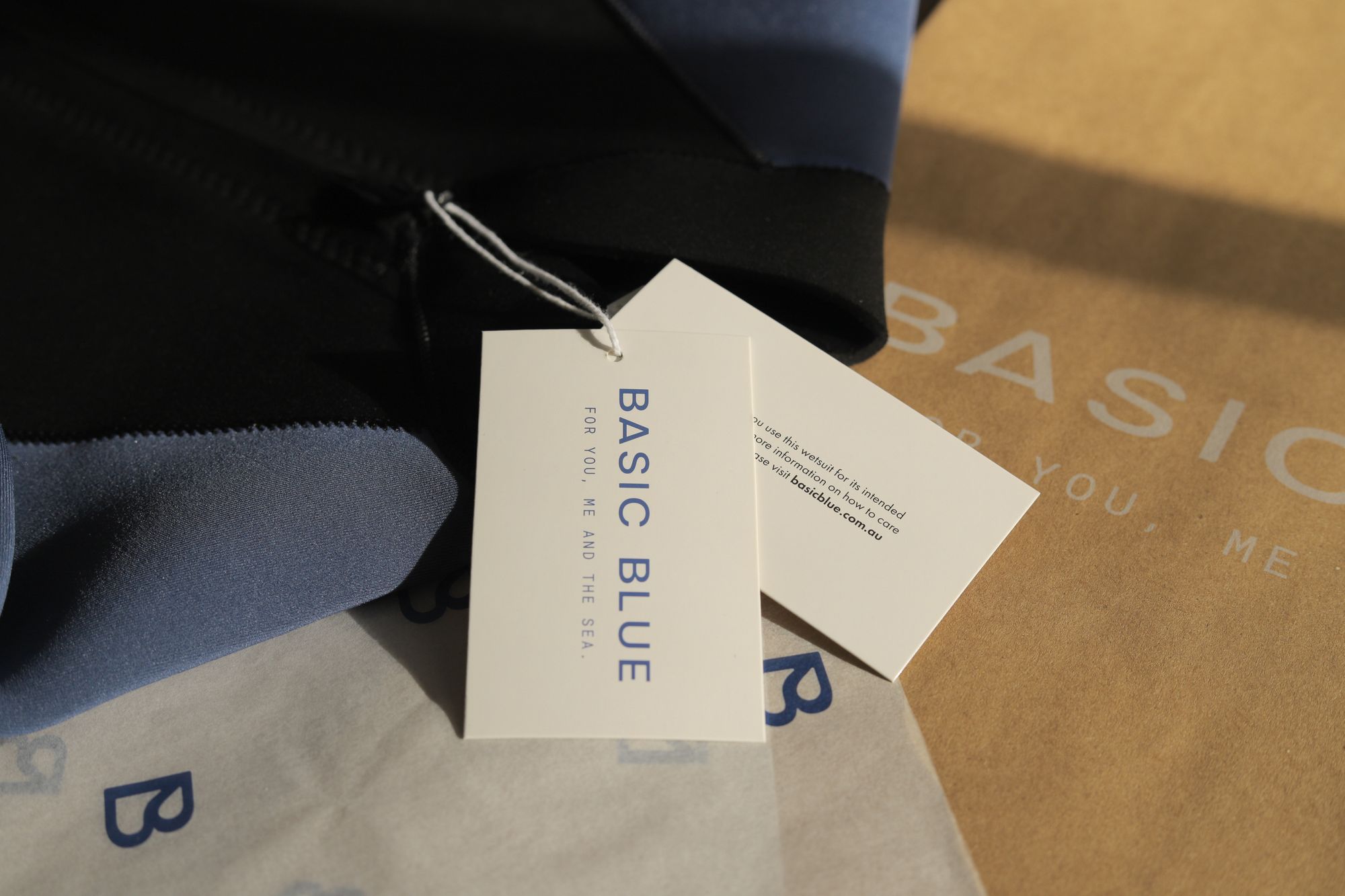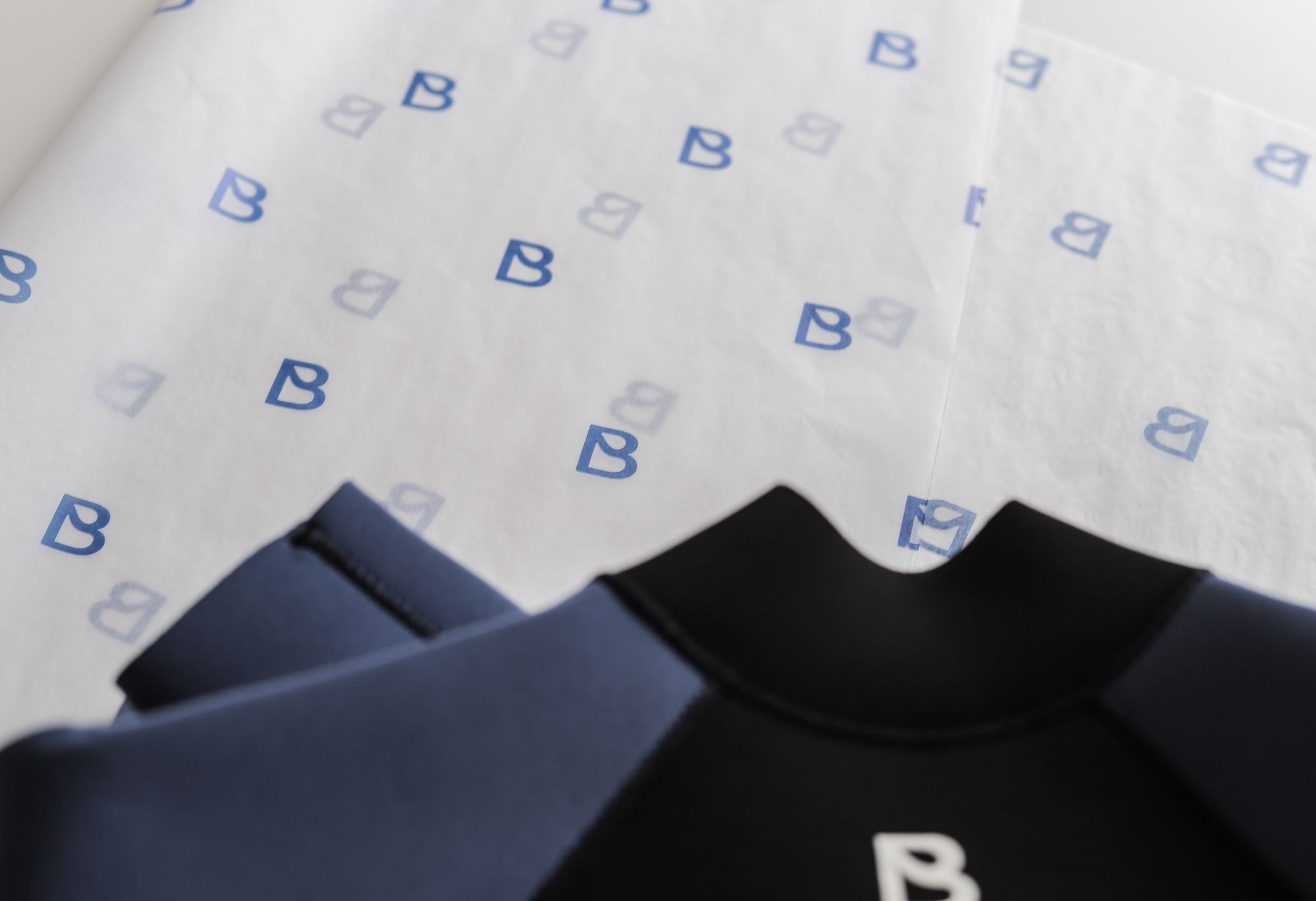 We recently placed an order for our new thank-you cards and cannot wait to add them to our on-brand and sustainable unboxing process. It's exciting to see how these elements come together to create a truly memorable brand experience for our customers.
What made noissue a good fit for your packaging?
When Harriet and I were considering packaging options, we came to a joint decision that noissue would be the best fit for what we were trying to achieve. Sustainability is a key value for Basic Blue and something we truly stand by, so it was crucial for us to ensure that every aspect of our packaging could be recycled and was sustainably sourced.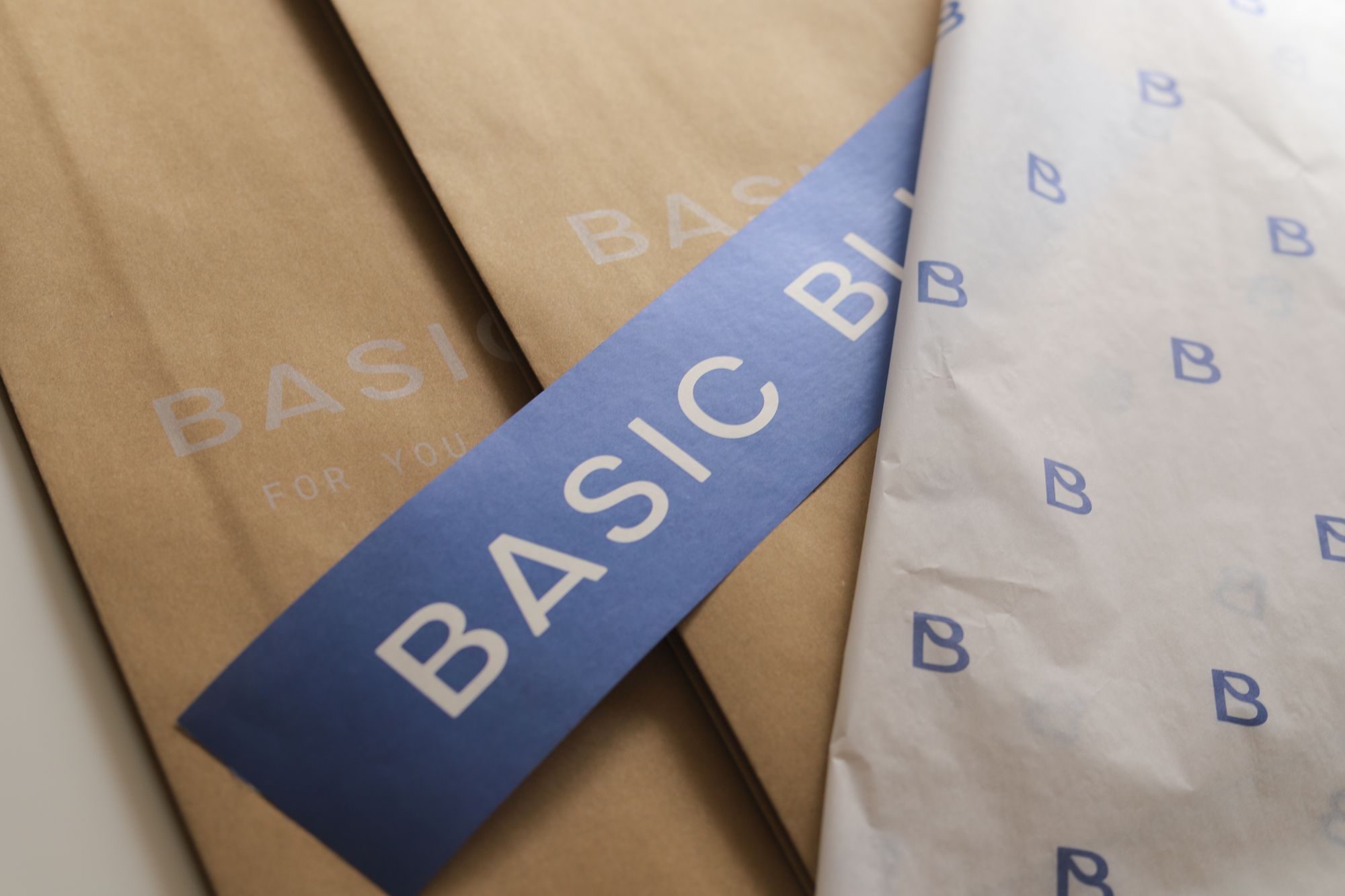 noissue stood out to us because of their exceptional commitment to environmental practices and streamlined design process. We are truly impressed by how user-friendly their website is, making it extremely easy to customize and order our packaging designs. Within minutes, we were able to finalize our designs and move forward to the printing stage.
One feature we particularly appreciated was the ability to securely store our designs within our noissue account, giving us the convenience of easily reordering our packaging materials in the future or whenever necessary.