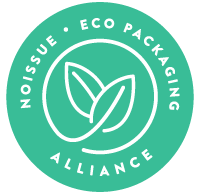 You would think most businesses would open to earn, but in reality, some start a business to share their talent and make people happy. One of those thoughtful businesses is BearWolfOwl Designs, which is fueled by the founder's desire to create.
Born out of a love for making art inspired by her life and family, BearWolfOwl Designs is owned by Kate, a digital artist and creative visionary who has a heart for charming stationery. She creates beautiful digital art that serves as encouragement and a source of joy to her customers. Her thoughtful act is made sweeter as she packs all her items in circular packaging and brands them with her noissue soy-based ink Stamp—a reminder of the care she puts into her products and the love she has for the environment.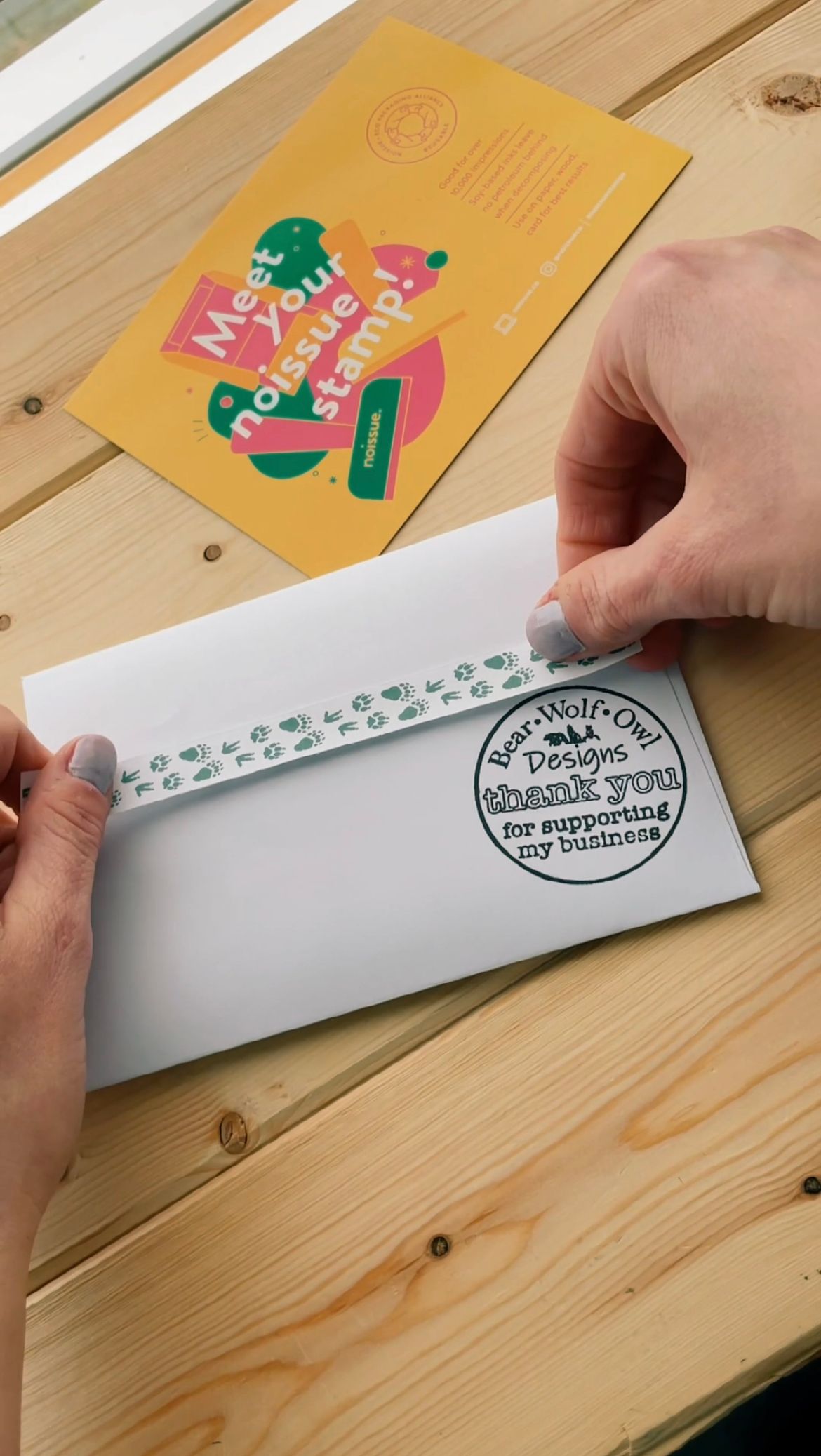 Kate had always been interested in owning her own small business, but she never knew what that would look like for her. That is, until her husband gifted her an iPad and pencil for her birthday, and encouraged her to do what sparks her joy. The artist shares how it's been such an exciting and rewarding learning experience.
"It's been an exciting learning experience that has been very rewarding and I can't wait to see what the future holds."
With her brand, Kate's mission is simple: to make people happy with her art! The act of creation itself brings Kate joy, and she hopes to translate that to others through her work, and act as a source of comfort and encouragement.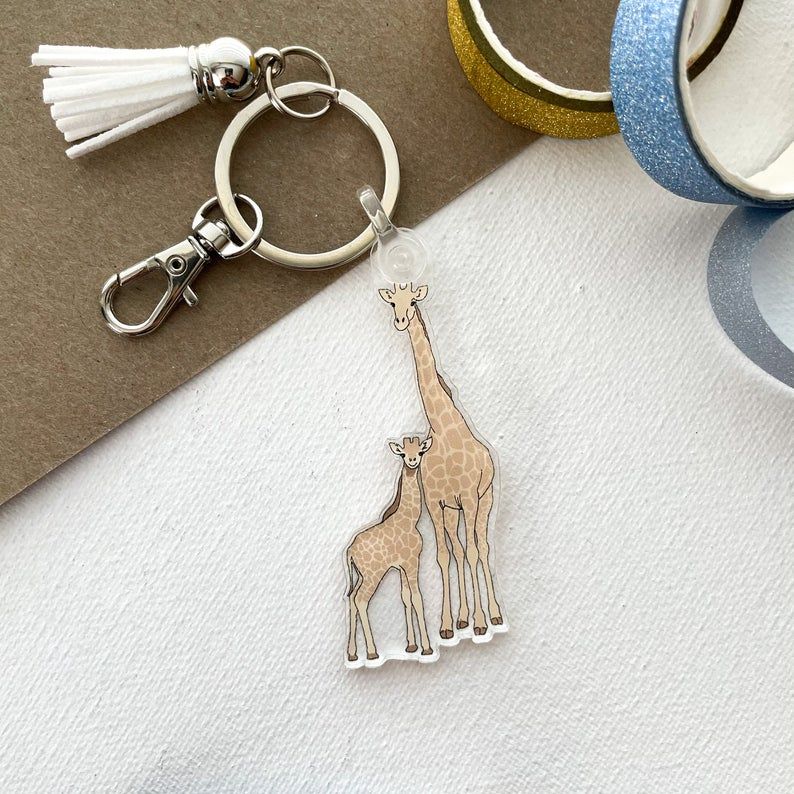 One thing that's also key to Kate is environmental responsibility. As small-biz owner, Kate understands her responsibility to do what's right for her customers and for the environment, and she puts in all her energy to ensure that each of her products is special! And when it came to her packaging, the same principles applied. Kate wanted her customers to have a positive experience from the moment her packages arrived at their doorstep—but she was also determined to maintain sustainable practices.
It was during the holiday season that Kate first truly realized the necessity of non-wasteful packaging. Looking through her recycle bin on the day after Christmas, Kate was confronted by the sheer amount of waste produced by mainstream packaging, from wrapping paper and cardboard boxes to plastic packaging that couldn't be recycled. When she decided to start a business, Kate knew that packaging would still be a necessity, but she was also adamant that she wouldn't contribute to problem. The solution? Circular, environmentally responsible packaging that would leave little waste, which she was glad to find with noissue!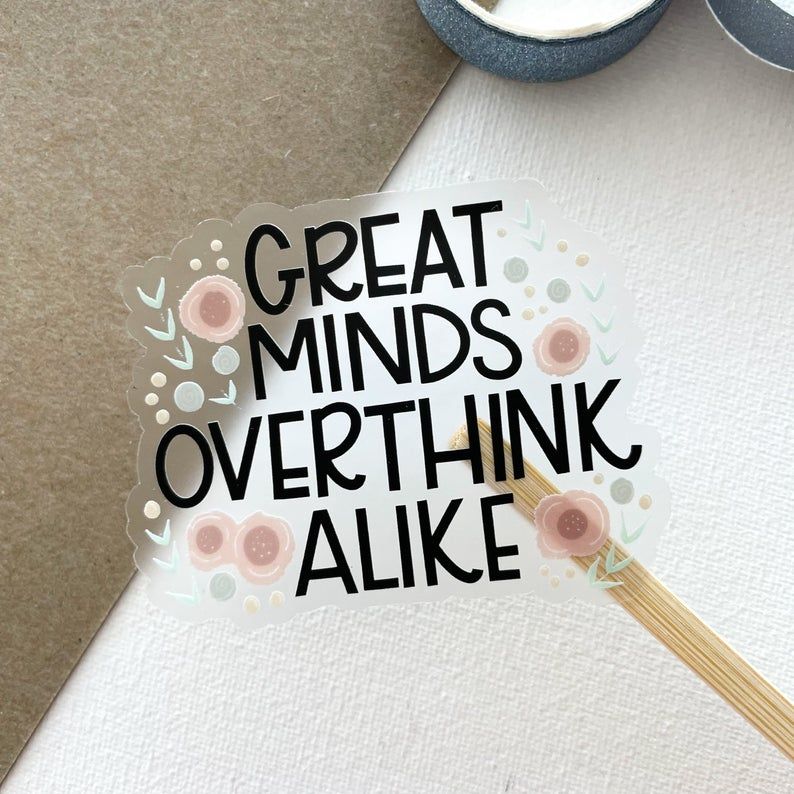 Kate was also eager to share her environmental practices with her community, which was why she's also joined noissue's Eco-Alliance community. By joining the community, Kate's been able to contribute to climate action initiatives around the planet, something she was happy to share with her customers.
"Not only are my customers getting a unique sticker or art print from me, they are also supporting sustainable packaging practices and helping the planet."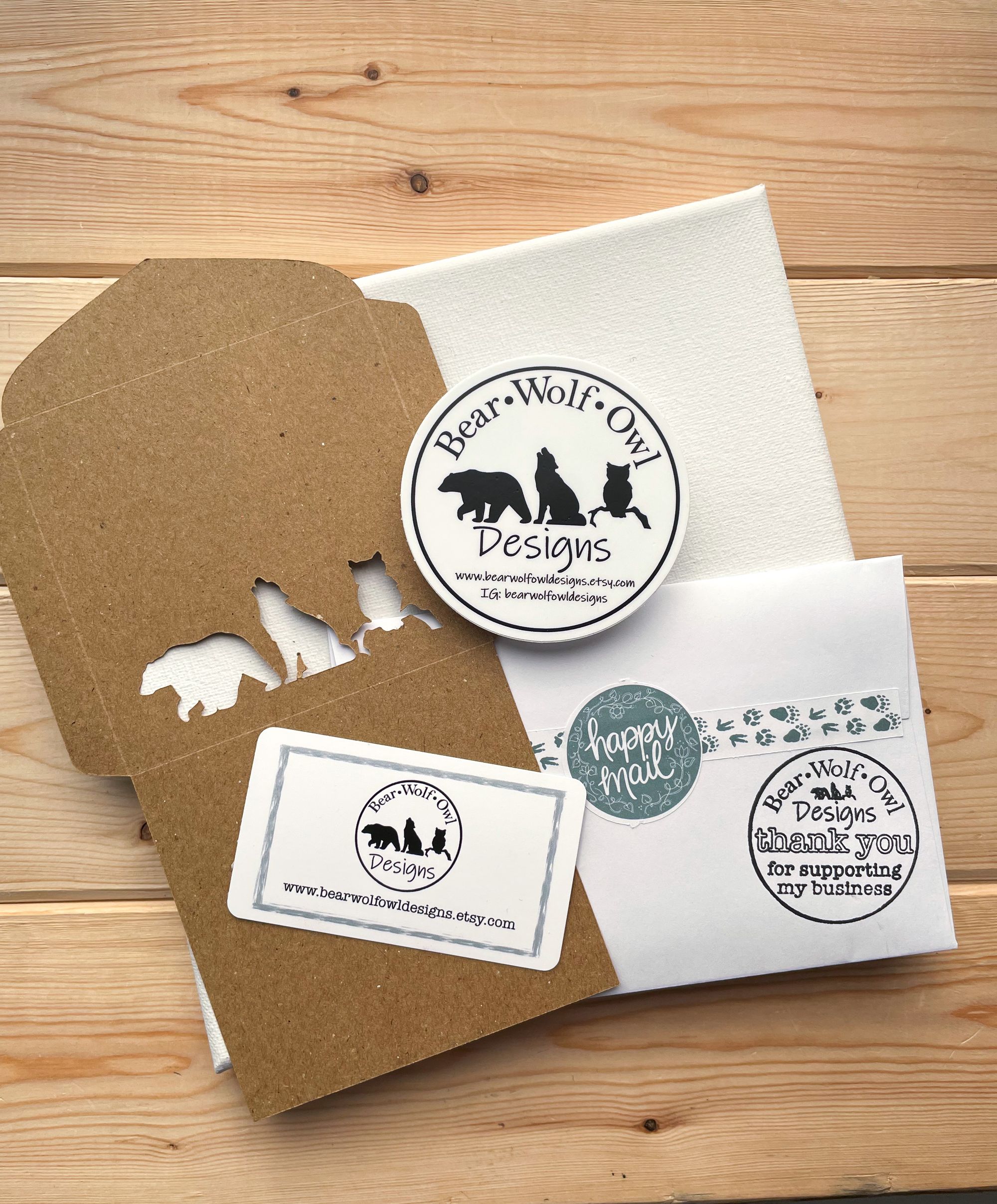 She also implements little steps within her process to grow her brand in more sustainable directions. This includes having a made-to-order system for her stickers and art prints, as well as outsourcing materials in small batches so as not to create any unnecessary waste.
Kate is thoroughly dedicated to her business, and ultimately, it's her pure love for creation that pulls her through each day. Taking the leap to becoming a small-biz was a challenge, and Kate has nothing but respect and admiration for her fellow artists and creatives. Though each artist has their own style and approach, what binds them all with each other is their passion for their work, and Kate counts herself lucky to be able to do that everyday!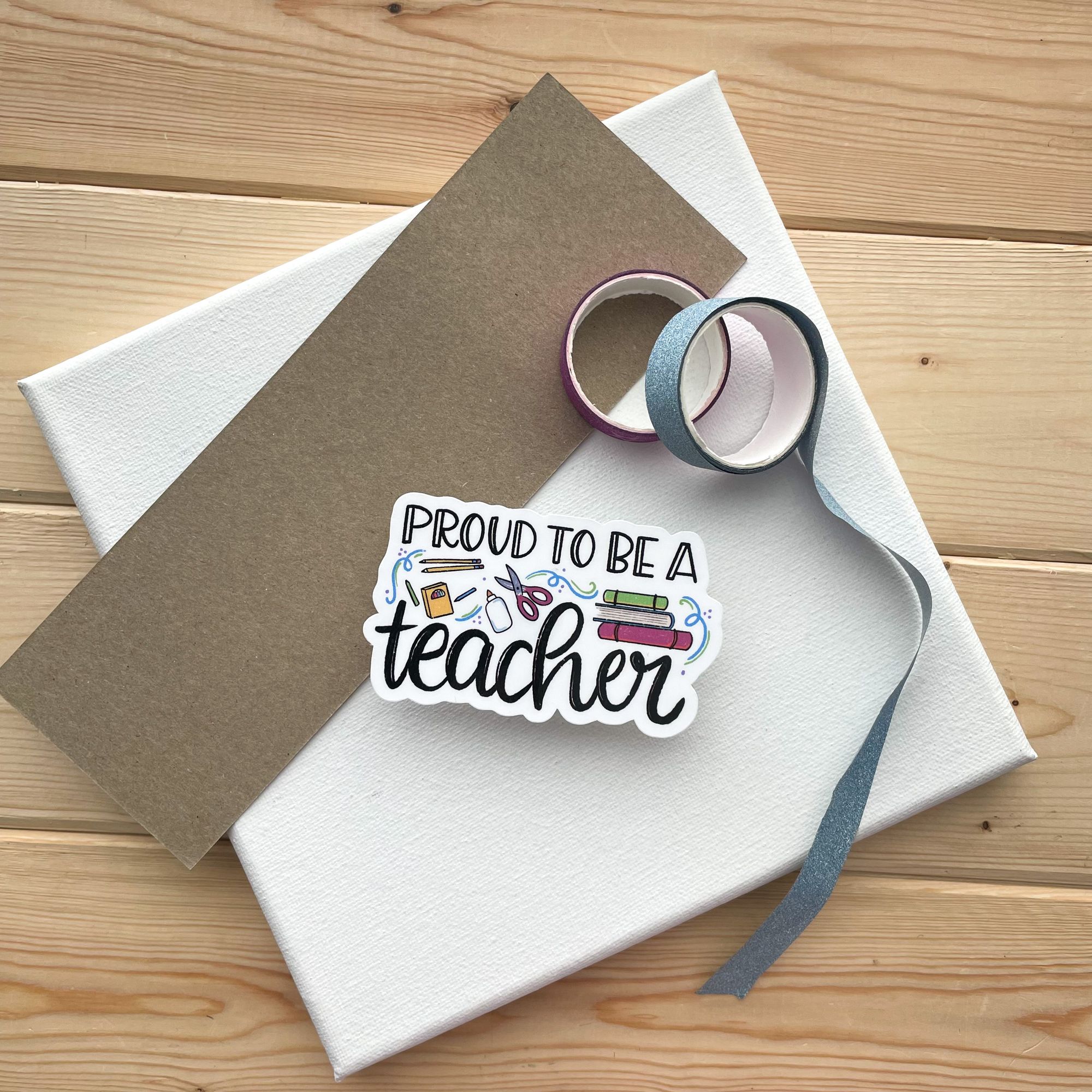 "It takes a lot of work to run a small business and I feel fortunate to be among the inspiring people who took a risk, put themselves out there and share what they love to do. [...] Everything I make to sell in my shop is something that I've poured my heart and soul into and every sale is so exciting."
But it definitely hasn't been without its challenges. Balancing work and home life can be especially tricky, and she's always a mom to her three children first and foremost.
As for other artists who also hope of forging their own paths, Kate's advice is to just dive in and go for it! You only regret the chances you don't take. It can be scary in the beginning, but don't be afraid to ask questions and learn—there will always be people who are willing to listen and help. There's always room for everyone to grow!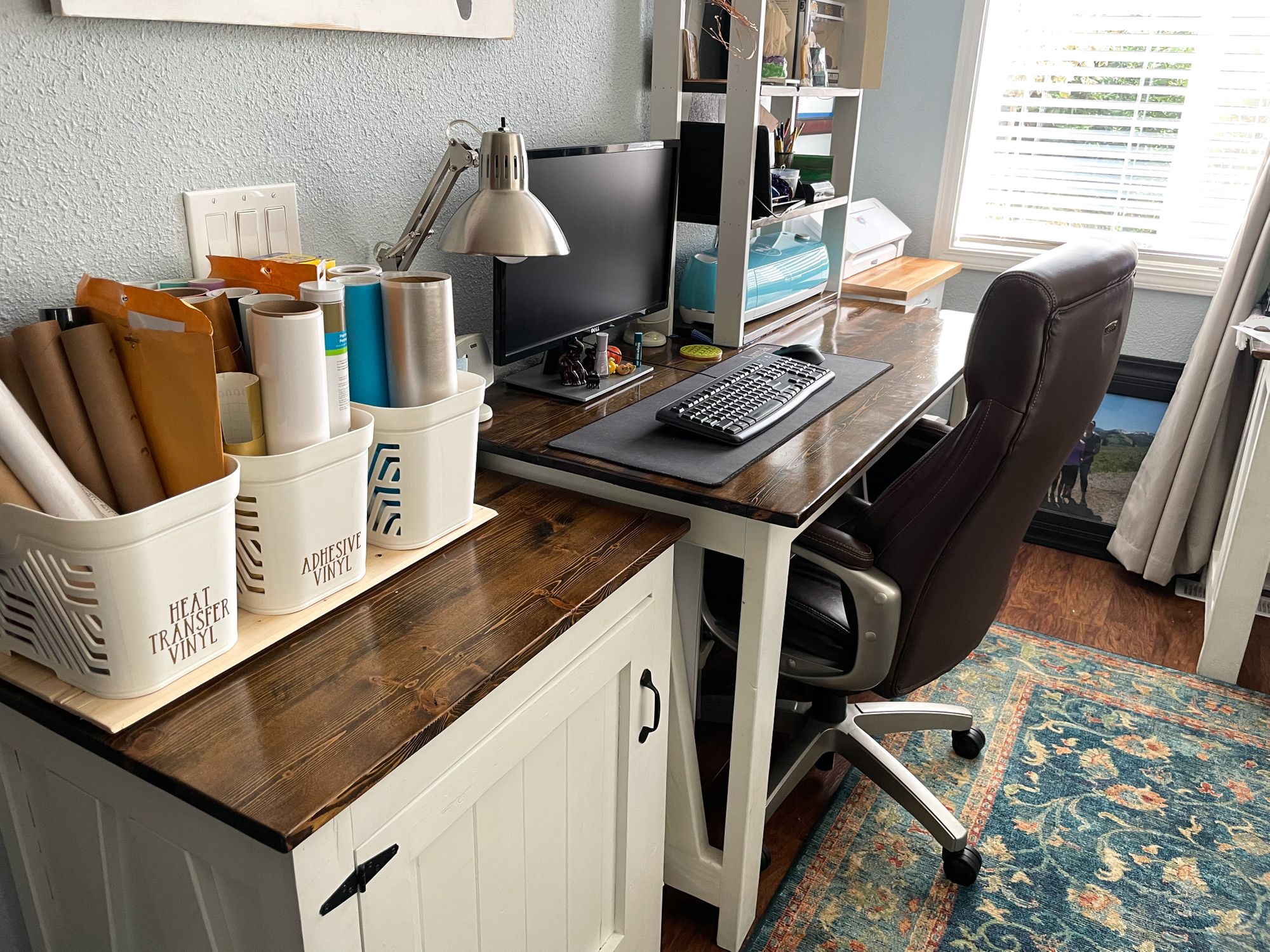 It's certainly a journey that Kate doesn't regret leaping into, and the most rewarding parts by far are hearing from her customers. Whether it's reading reviews on her Etsy store or seeing her artwork hung in people's homes or adorned on laptops, seeing others enjoy her creations always makes the whole journey worth it.
With creation, connection, and circularity as her mission, Kate and her brand definitely deserve a standing ovation!
---
Find more of BearWolfOwl Designs here:‌‌‌‌‌
‌‌‌‌‌‌‌‌
Etsy:‌ /bearwolfowldesigns
Instagram: @bearwolfowldesigns
If you enjoyed this read, we bet you'll like last week's feature too:
Le Papier Raffiné: Candles Out of Dreams and A Purpose

Want to share your story? We'd love to hear it! Join the Eco-Alliance here and share your deets with us here to get a chance to be featured on The Wrap!
Questions? Email us at ecoalliance@noissue.co