Custom noissue Compostable Tissue by @littledanubeshop
Strengthen your brand's presence through custom packaging for beauty and wellness products that won't add bulkiness or generate excessive waste. Your premium packaging can do it all by proudly displaying your logo and developing a great unboxing experience! Stand out from the crowd through creative packaging made from circular materials that protect your beauty and wellness products.
A short and sweet definition of circular packaging materials

noissue operates within a circular framework where our products are designed for reuse or responsible disposal. In this framework, our packaging is created from eco-friendly materials that can be easily composted, recycled, or reused to prolong their life and remain out of landfills.

Around 72% of American consumers prefer products that come in recyclable or reusable packaging materials. And 52% of consumers are likely to make repeat purchases if they get premium packaging from an online retailer. Fortunately, you can have the best of both style and sustainability with noissue circular packaging materials that can be customized to your brand!
Nellie Recommends:  noissue packaging solutions that add extra style to your beauty products!

Don't think you have to settle in a sea of boring brown boxes and plain packages for your cosmetics, skincare, body care, or haircare. Instantly stand out as a business and create an unforgettable unboxing experience with customized packaging that shows off your branding! From recycled padded mailers to durable drawstring bags, here are custom packaging ideas for your products that will inspire you and impress your customers.
Ready to grow your sales and add a kick to your packaging? Let's jump into the ways that you can pack and protect your products in packaging that's as pretty as your brand! Read on to get inspired by noissue's customer community and fire up your custom packaging creativity.
1. Liven up custom and compostable tissue paper with your logo
Your brand's sustainable packaging materials can chicly complement your beauty products by being as beautiful as they are! For example, packing your orders in branded and eco-friendly tissue paper can bring your unboxing experience to life with each layer that wraps around products. Customizing your logo as a repeating pattern on compostable tissue paper is a breezy way to get some extra branding across without generating waste or adding weight.
Your logo is meant to be shown off, so don't be afraid to make a statement in multiple tissue paper layers! Plus, customers will be supremely satisfied with how they can simply compost their tissue paper after unboxing their package.
2. Invest in the element of sustainable surprise by using custom recycled boxes
Don't you just love a good box? And don't worry – as fellow box people, we're also all about appreciating beautifully designed boxes! Give your customers a reason to proudly unbox your brand's package through custom and recycled gift boxes to ship, protect, and present your products in. You can place your logo front-and-center onto the front of your custom box and let recipients know that their package is sustainably special. Or, include some fun unboxing instructions to amp up the amazement as they unbox their order!
Bonus tip: display your brand's Eco Alliance badge on your custom box for customers to instantly recognize! Your Eco Alliance badge signifies how you're doing your part in protecting our planet through conscious packaging and sustainable initiatives like reforestation, renewable energy, and more through noissue. Pleasantly surprise customers by including recycling and sustainability information on the sides of your box so that they can learn of your brand's promise to circularity and reduce packaging waste.
3. Protect and ship products in recycled boxes or mailers that won't end up in landfills

If you're dealing with delicate items like cosmetics, skincare, or hair care products, you'll need an extra layer of protection to ensure that everything stays intact throughout shipment. While new bubble wrap and styrofoam packing peanuts might seem like tempting solutions, they're incredibly wasteful and aren't exactly the prettiest during unboxing. Cut down on the bulk with padded poly mailers made from 100% recycled materials to keep old plastics out of the garbage and in circulation longer!
A recycled bubble inner provides a cushion without adding too much weight to your package. For even more coverage, wrap your products in printed tissue paper to go inside the recycled padded mailer, preventing them from shifting and sliding during delivery. Customers get greeted with an eco-friendly unwrapping experience and can rest easy afterward, knowing that their padded mailer is curbside recyclable.
4. Add an eco-friendly finishing touch with paper stickers or tape
Stickers are so versatile that they can be stuck, well, anywhere! Inside or out, having your logo and brand name displayed via paper stickers can take your packaging from "meh" to "yeah!" Compostable stickers won't leave anything behind, can serve as a pop of color on your boxes and mailers, and seal beauty and wellness products in tissue paper.
Remember that feeling you had when you were in grade school and got a sticker on your assignment for your hard work? Now apply that to your unboxing experience! Customers will enjoy seeing a little sign of your brand as they make their way through the contents of their package.
And don't underestimate the power of a terrific packaging tape design to pair with your custom stickers! Custom logo-patterned tape will also incite an extra appreciation in customers for the attention to detail and keeps your branding fresh in their memories.
5. Package products in a branded reusable tote bag

Organic cotton tote bags make for a lovely branded gift that customers can use for daily wear – bringing more attention to your brand on any occasion! They might appear minimal at first glance, but they elevate your brand with a luxe look and are 100% repurposable after the unboxing experience. By packing your products into a matching tote bag, recipients will take note of your brand's thoughtful packaging that goes beyond a one-time use. Have a light illustration or your logo blown up onto the front of the bag to nail a consistently branded experience.
Bonus tip: For the pièce-de-résistance, include tissue paper-wrapped products inside of your reusable tote bag. A matching tissue-and-tote packaging set will earn some well-deserved compliments on your custom tissue paper peeking out from inside a branded tote bag!
6. Keep delicates in detailed cotton drawstring bags

You'll want to pad more fragile items like fragrance and product samples, lip products, serum vials, solid bars, and more in soft yet protective packaging. Enter the more sustainable solution: customized cotton drawstring bags! These bags will keep items contained and organized without piling onto your package's overall weight.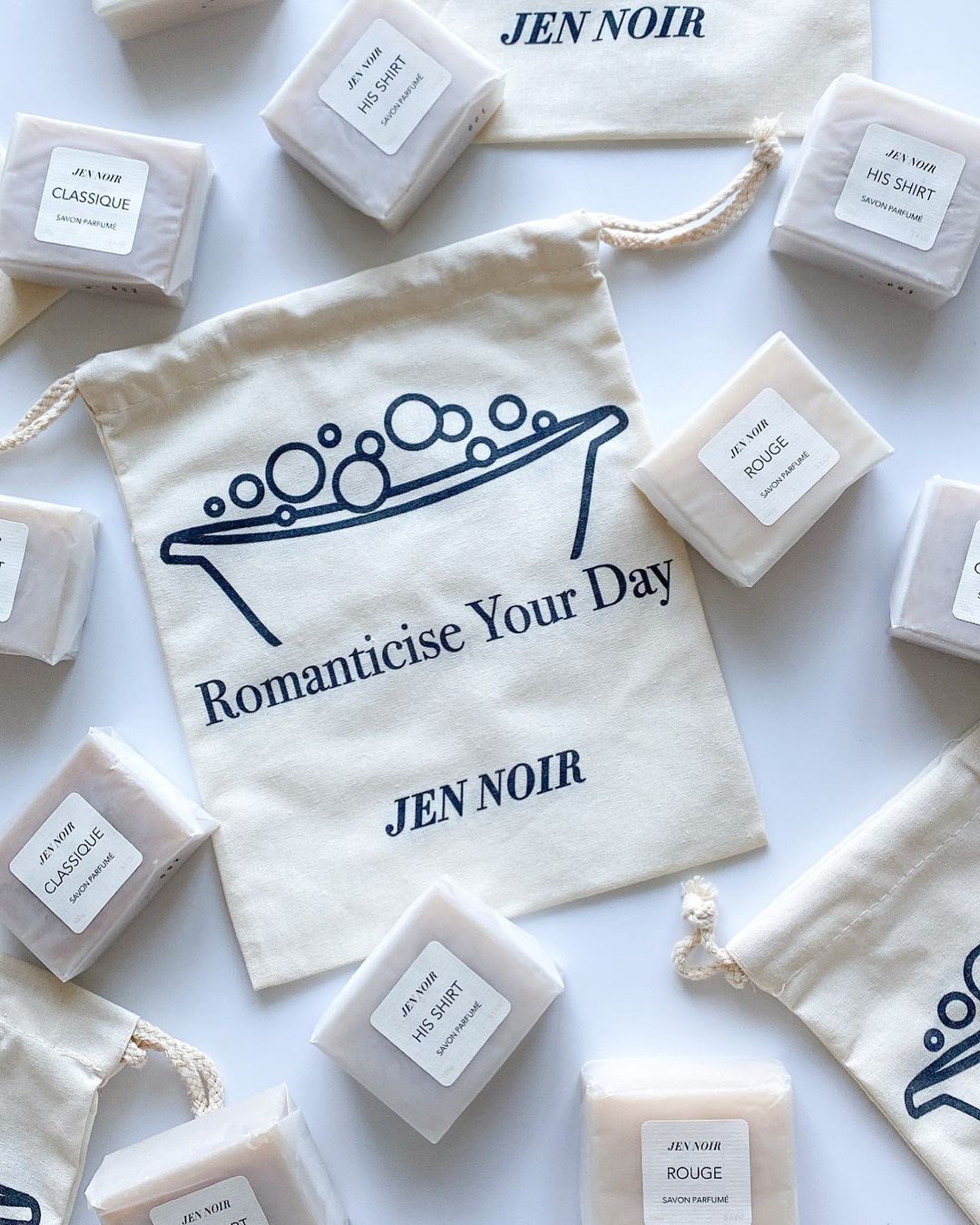 Drawstring bags elevate your product experience with that touch of luxury for customers to feel like VIP clients. Don't forget to brand both sides of your drawstring bags for customers to reuse them after unboxing!
7. Use perfectly-sized product box packaging to present important information to customers

Of course, we can't forget that product packaging leaves a lasting impression on your customers even before it makes the journey to them. Product boxes not only catch a customer's attention online and in person, but is also the interactive element before they dive into your product. Make sure that interaction goes above and beyond with custom folding carton boxes that stay snug around your product and sustain the sense of surprise!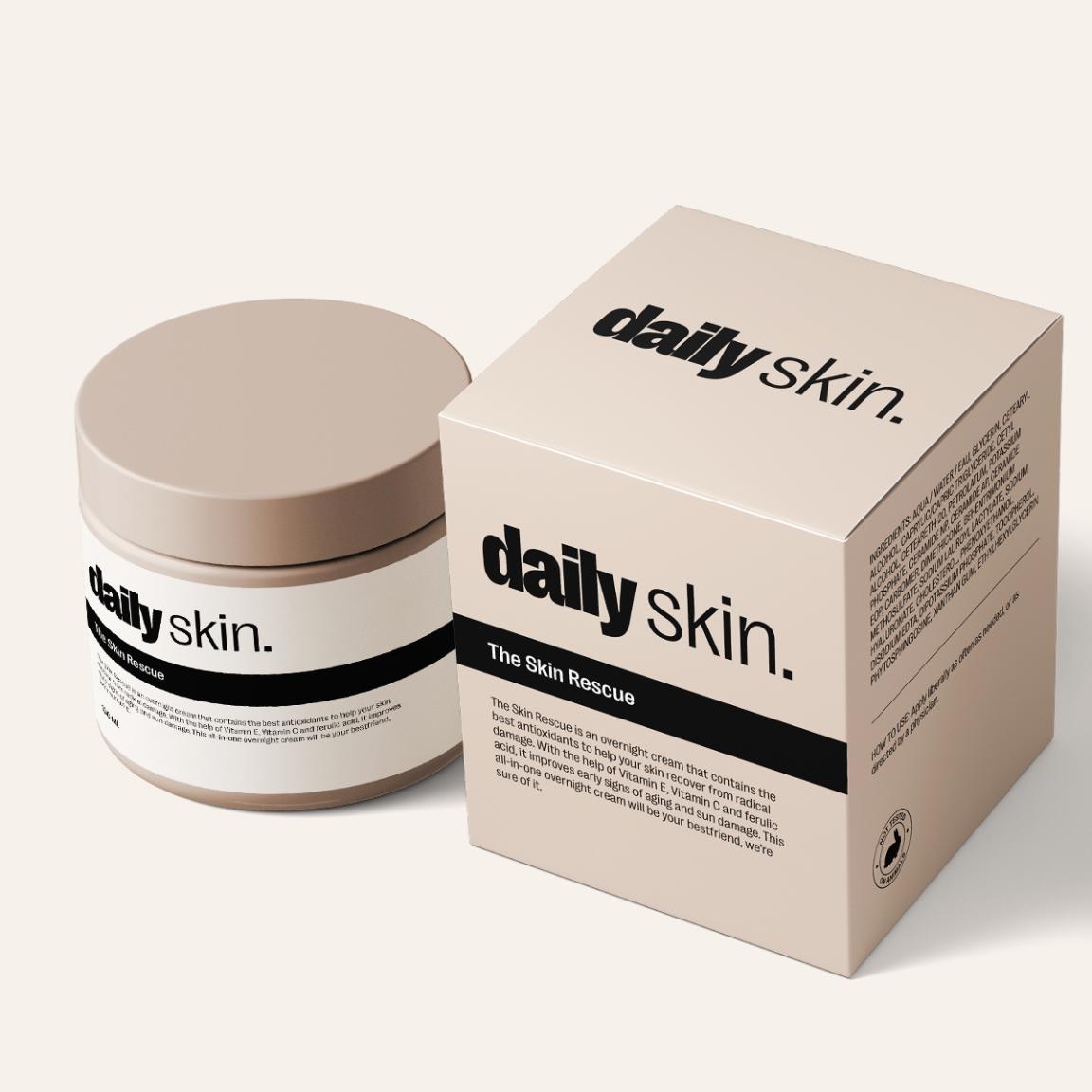 On your product boxes, you can share information about your products directly to customers, so they know exactly what to expect when they unbox. Details like the usage directions and companion product suggestions will provide your customers with everything they need to know to enjoy your brand's items to the fullest.
To make an even more engaging unboxing experience come to life, seal the tops of your folding carton boxes with a label with your product's shade name and a custom QR code that directs to your website when scanned. Talk about an unboxing experience that'll have customers constantly gushing about your brand!
8. Round out the unboxing experience with reliable paper tube packaging

Roll out your brand's best items inside of paper tube packaging to protect vials, mists, pumps, and potted products! Kraft tubes are a go-to packaging hero for keeping items from rolling around unprotected inside shipping boxes. The last thing you'd want is for any breakage to happen! By using cardboard cosmetic packaging like paper tubes, which have removable lids for easy access to what's inside, your brand will stand out from the rest for providing a terrific unboxing experience.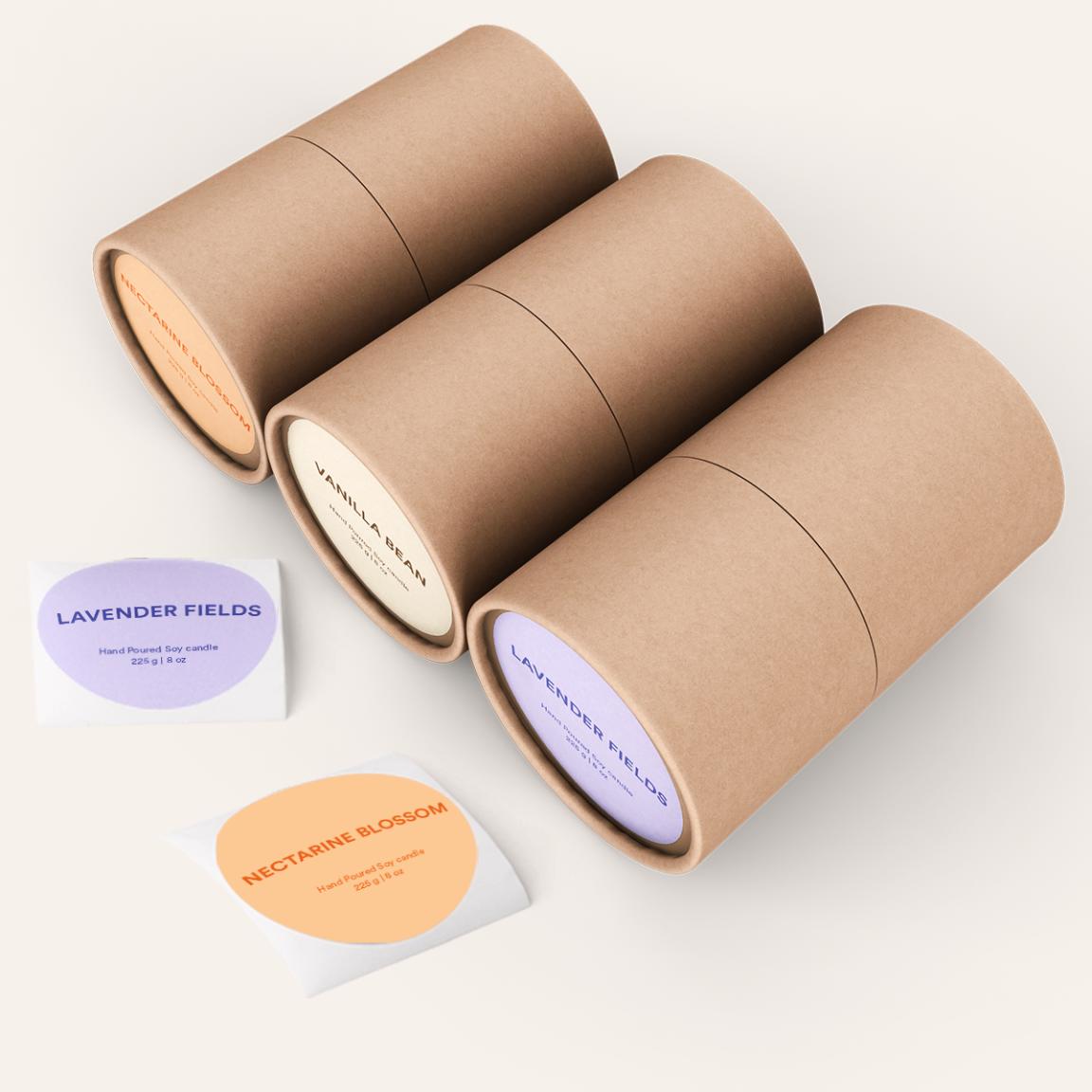 For thoughtful and minimalist beauty and skincare packaging, turn to tubular packaging that also avoids taking up space in your shipping boxes. To label your kraft tubes, use stickers that showcase your logo and product names or shades to make sorting super easy. At the end of the day, customers can reuse or recycle the paper tubes to round out a great, guilt-free unboxing experience!
🎁 Wrapping it up

We hope this guide helped show you elevate your beauty brand through custom and circular packaging materials! You're communicating your brand's sustainability and quality with every package sent. Don't compromise your signature style and branding to achieve a fantastic unboxing experience. Shine on with your brand's premium packaging without sacrificing sustainability!
---

Ready to refresh your brand's custom packaging? Build your brand and elevate how you express your business's values through custom packaging made from better materials! Shop packaging products for wellness and beauty products to get started with creative and custom solutions for your small business.

Need custom packaging solutions like shipping boxes, recycled mailers, and tissue paper in bulk? Head to our noissue Plus page to learn more about ordering custom wholesale packaging. See more custom product options to take your small business's branding to the next level through noissue Plus!