Events are back, and wow are we glad to be out and about again!
We can't get enough of face-to-face events in the light of the past year or so – or any excuse to switch off Netflix, put on some clothes that aren't activewear, and enter the real world!
But what's the best way to keep your finger on the pulse of the best events in town? The noissue Events Hub, of course! The Events Hub Calendar is chock-a-block with happenings this October that are bound to tempt you out once again.
A Word on our Events Hub

The noissue Events Hub is the place to be when it comes to inspiring events and experiences. Getting involved with us not only means becoming part of a global community of entrepreneurial brands, but also gaining access to the ultimate tool when it comes to promoting your event to the world.
Using the Hub's global events calendar means you'll be reaching noissue's worldwide community of small businesses, entrepreneurs, and makers – all the people who will be itching to attend events like yours ASAP!

Sounds pretty good, hey? We are adding new and exciting events all the time, so keep checking out the calendar for more ideas.
If you're holding an awesome event soon, then why not get in on the action? It's too easy to submit an event to the calendar. And for those looking for that little bit extra, get in touch with us to enquire about sponsorship opportunities as we'd love to hear from you.
You can rest assured that every event listed on the Events Hub Calendar has your safety at the forefront of their minds. We are committed to promoting events who have precautions to protect your health and wellbeing, alongside ensuring you have a darn good time!
So what are you waiting for? Here's a round-up of some awesome events happening near you this October!
Events Near You This October

Black Culture Market: Black History Month UK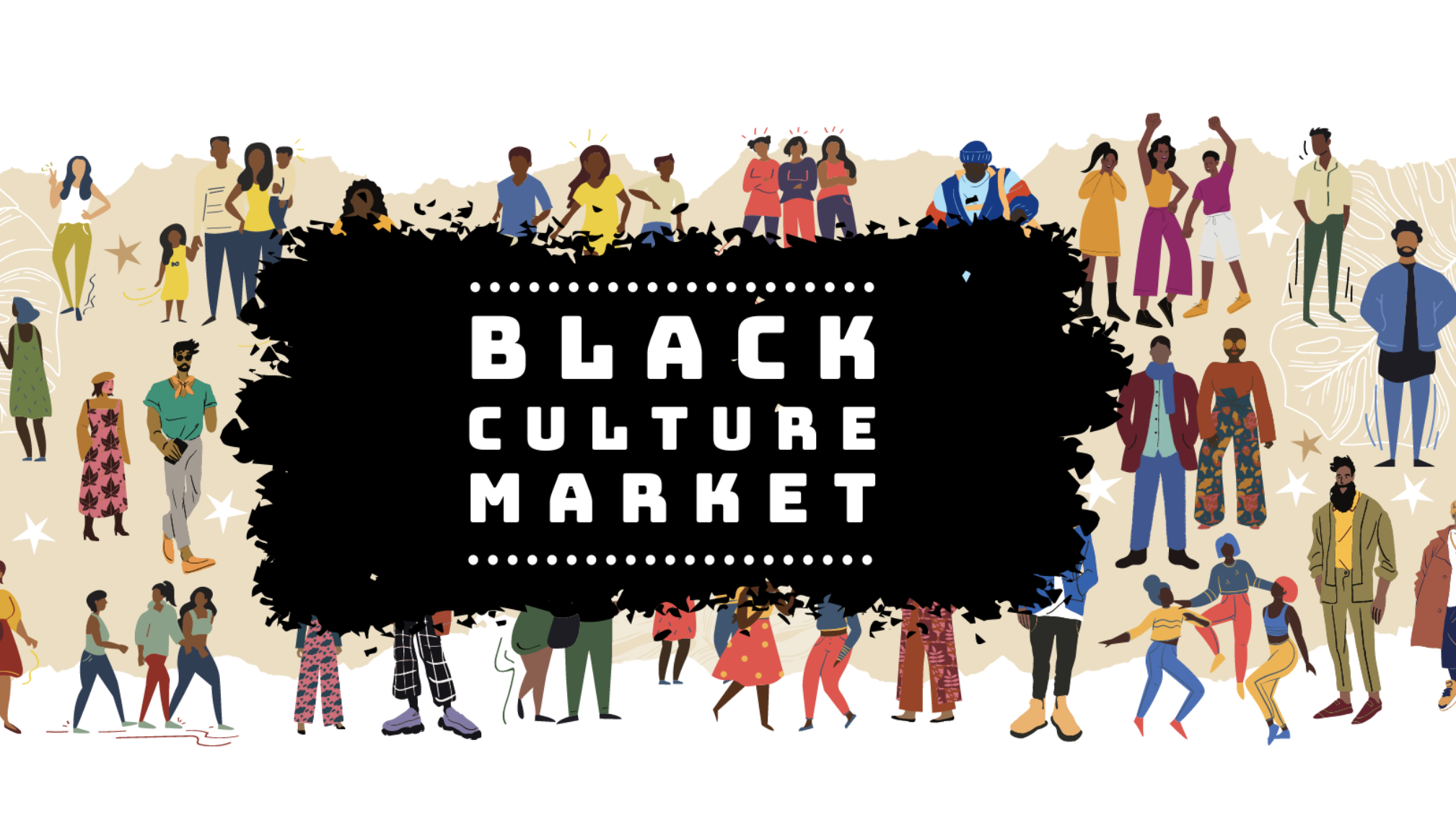 When: 2nd and 3rd October 2021
Where: The Department Store, Brixton, United Kingdom
What's happening: From food and fashion to stationary and art, over 40 different traders are coming together under one roof to showcase awesome products inspired by African and Caribbean culture. Based at the beautiful venue of the Department Store, Brixton, the Black Culture Market allows visitors to support and discover new business. And what's more, tickets are free!
Who's behind it: Black Culture Market celebrates African and Caribbean culture by hosting regular, unique markets in Brixton, London.
Find out more: See the Black Culture Market website for more information.
Full Moon Market Seattle
When: 3rd October 2021
Where: Seattle, WA, United States
What's happening: A gathering of Pacific Northwest artisans and small businesses, you can be sure Full Moon Market will be serving up bags of style at their in-person event. Located at the beautiful 101 event space in Pioneer Square, Seattle, their curated lineup of vendors offer bespoke products for visitors to browse and shop. Support small businesses, support local markets.
Who's behind it: Full Moon Market is a thriving community that was founded by Seattle based artists Laura Burkhart and Tawni Eakman. They hold events across the Pacific Northwest to support small business owners and creatives.
Find out more: Check out the Full Moon Market Seattle website.
Poshmark: PoshFest 2021
When: 8th & 9th October 2021
Where: Online
What's happening: Poshmark's annual 2-day conference focuses on inspiring entrepreneurs with insider tricks and tips, guest speakers and immense networking opportunities. Most of all it's fun, fun, fun! This year the vibrant event is open to people on all corners of the world by being hosted virtually.
Who's behind it: Poshmark is a community of millions of sellers who create a unique shopping experience by selling their own personal style online.
Find out more: Click on Poshmark's PoshFest 2021 website.
FoodieLand Night Market: Berkeley
When: 8th - 10th October 2021
Where: Berkeley, CA, United States
What's happening: A whole day of delicious food and shopping outside with your friends? Yes please! FoodieLand Night Market Berkeley is offering up foods, arts, crafts, games and entertainment on a plate for the whole family – all our favorite things. Get outside and get tucked in.
Who's behind it: FoodieLand is a foodie inspired multi-cultural food and entertainment event bringing together 150 local businesses to the Golden Gate Fields, CA.
Find out more: Go to the FoodieLand Night Market website to find out more.
Create & Cultivate: Small Business Summit
When: 16th October 2021
Where: New York City, NY, United States
What's happening: Looking for an event that brings together awesome and ambitious women to share tips and tricks to level up your business? Look no further! The Small Business Summit will be sharing networking opportunities, impactful workshops and insightful conversations through invaluable workshops and key speakers. Plus there's a happy hour at the end of the day to connect with fellow guests!
Who's behind it: Create & Cultivate is a media company providing content, community and events for ambitious female entrepreneurs.
Find out more: Check out the Create & Cultivate website for more details.
The Rose Retreats: Dear Body
When: 15th - 17th October 2021
Where: Online
What's happening: The Dear Body retreat is an online safe space for women who aim to step outside their comfort zone and have fun. Hear from experts and influencers about empowering subjects such as body liberation, sexual health and food freedom. A weekend of feeling good about ourselves? Sign us up!
Who's behind it: The Rose Retreat is a global getaway inclusive to all women, focusing on teaching women to feel comfortable in their bodies.
Find out more: For more details, go here: The Rose Retreats: Dear Body Retreat website.
The Assembly Market: Vintage Meets Modern
When: 16th & 17th October 2021
Where: London, United Kingdom
What's happening: Sure, The Vintage Meets Modern market cares about gorgeous fashion but alongside its awesome style, its aim is to promote beautiful products that focus on sustainability. Bringing together independent homeware and fashion brands from across the UK, this event sure wants to make you and the world a more beautiful place!
Who's behind it: The Assembly Market creates events around London focusing on beauty and sustainability.
Find out more: Click on the Vintage Meets Modern Market website to find out more.
West Coast Craft: The WCC x Outside Lands
When: 29th - 31st October 2021
Where: San Francisco, CA, United States
What's happening: The Outside Lands weekend market showcases the best products from artists and craftspeople on the United States' west coast. An outdoor event that's cool but sunny, laid back but innovative, you get the best of all worlds with West Coast Craft.
Who's behind it: West Coast Craft hosts marketplaces and events that celebrate the best crafts from their local area.
Find out more: Head to the West Coast Craft website.
General Collective: Market Meets Milford
When: October 31st 2021
Where: Auckland, New Zealand
What's happening: Now here's a unique and charming market experience. Mixing together the vibrancy of a market and the convenience of a shopping centre, Market Meets Milford showcases design-focused products all designed by Kiwi creatives. Fashion, jewellery, accessories, art – you name it, this market has it.
Who's behind it: General Collective is known for creating contemporary market events that flaunt the very best of New Zealand's creative community.
Find out more: Check out the Market Meets Milford website.
That's a Wrap!

Don't see an event near you? No fear, our event calendar is here! Stay up to date with our Events Hub Calendar where you can browse by date and location to find the event that's literally right up your street.
Got a great event coming up? Submit it to us so we can share it with other creatives, makers and brands on the calendar. Just get in touch, fill us in and watch the RSVPs flood in.

Browse our product catalog