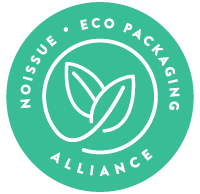 When it comes to sportswear, comfort is always of top priority, as well as good quality. Whether you're dribbling basketballs or beating track records, any aspiring athlete deserves high-quality sportswear that helps put their best foot forward. And as we continue building a more circular future for the planet, another aspect that's of equal importance is sustainability! Eco-consciousness and circularity have been on the rise in all areas of fashion, and there's no reason that sportswear should be left out of the movement.
That's something that Sanjay, the founder behind The Final Lap, can certainly agree with. Based in the United Kingdom, The Final Lap is all about comfortable, high-quality sportswear that are the perfect gear to help to be your best self at any workout! But they're also a brand on a mission to make change in their industry, particularly in promoting transparency on the manufacturing process that goes behind each piece. As the final touch, they pack their pieces in packaging that's just as circular and high-quality, with the help of their noissue Mailers, Tissue, and Tape!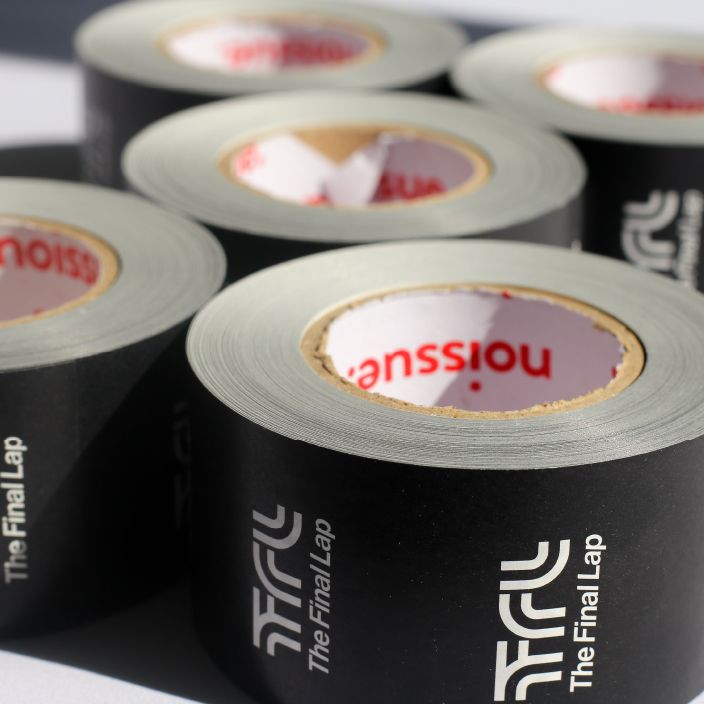 That's what's at the very core of The Final Lap: to create honest, authentic sportswear that's honest about its manufacturing history and materials, while still guaranteeing the highest quality and aesthetic.
Transparency was always of imminent importance throughout the creation of the brand. In fact, it was Sanjay's foremost catalyst that made him start the brand in the first place! Transparency and circularity weren't always standard in the sportswear industry, and Sanjay knew that needed to change. When he started The Final Lap, transparency was his central guiding principle: that with every purchase, customers can immediately know the processes, materials, and textiles that go behind each piece. In the long term, Sanjay's vision is to promote positive change in the sportswear industry and help steer it towards a more transparent and environmentally-conscious direction.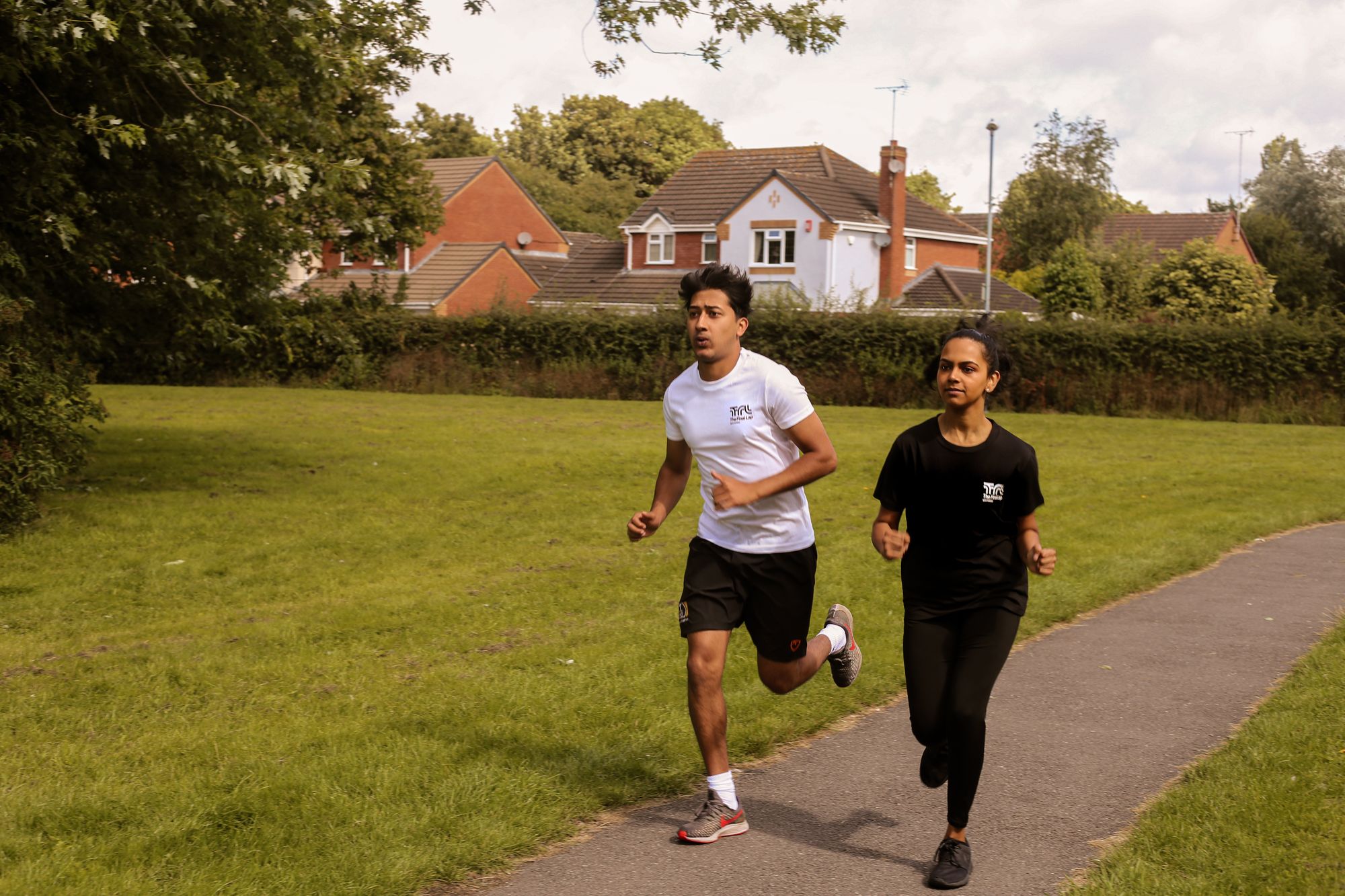 Besides transparency, another thing that's central to The Final Lap's business model is sustainability! In line with their mission, they consistently strive towards being more circular than the industry standard, such as by using recycled polyester for their clothing.
Another significant step they've taken towards fulfilling that mission is by using circular and environmentally friendly packaging, which they've done by partnering with noissue. Having sustainable packaging as part of their brand was uncompromisable from the very beginning, and Sanjay was thrilled to find just what he needed with his noissue packaging, designed with the brand's signature sleek aesthetic and logo!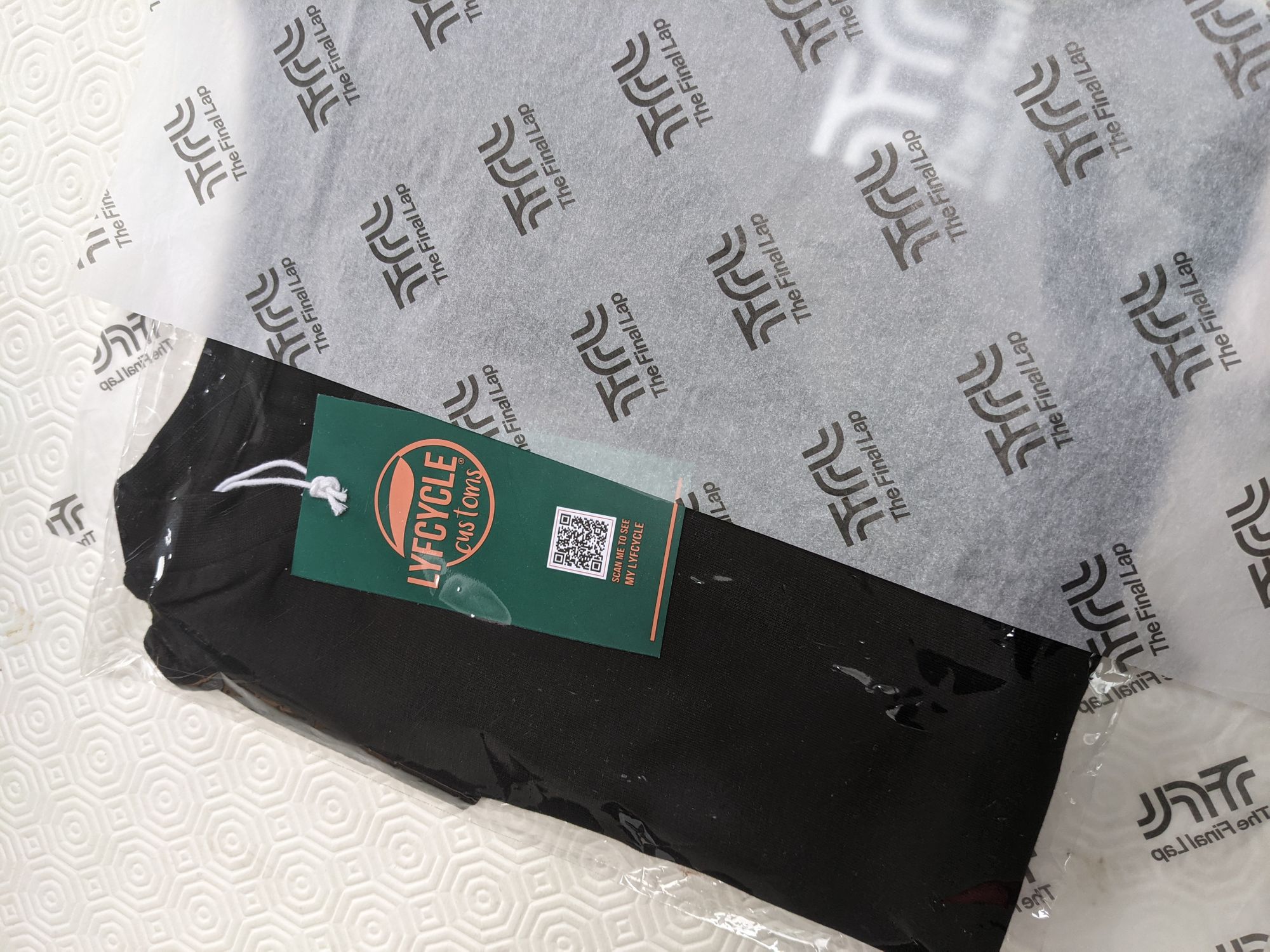 "Sustainability is central to our business model, and sustainable packaging with noissue seemed like a no-brainer. We wouldn't have started our brand if sustainable packaging was not an option. The fact we could customise our packaging with our logo was just an added bonus!"
To go even further with their mission, Sanjay's also joined the Eco-Alliance community at noissue, where he's able to contribute to climate action initiatives with every order that benefit areas of need. By joining the Eco-Alliance, he's also able to be alongside other small brands that share the same focus on circularity, and are doing their part for the planet one step at a time.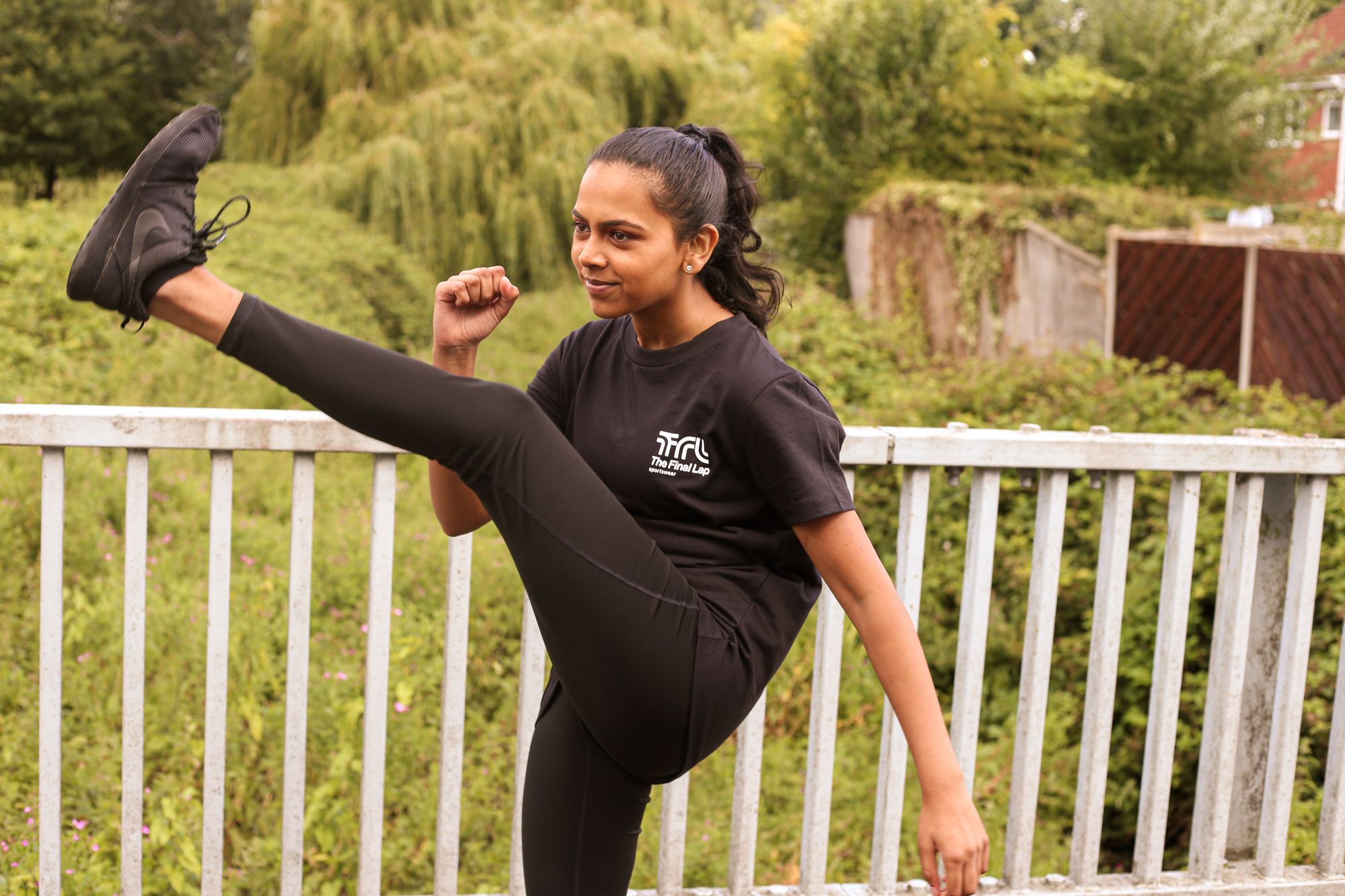 "We desperately wanted to be part of the culture to make a difference in this world, and joining the Eco-Alliance seemed like the perfect step!"
It's a mission they're constantly moving towards. Besides using recycled plastic bottles for their fabric, the brand regularly partners with other sustainably-minded companies to continue reducing their carbon footprint, right down to their delivery services. Finally, to ensure transparency, each clothing item comes with a unique QR code that, when scanned, shows its manufacturing process and material components! They showcase all of their efforts to their community via Instagram, and are always open to more suggestions to grow the brand's environmental responsibility.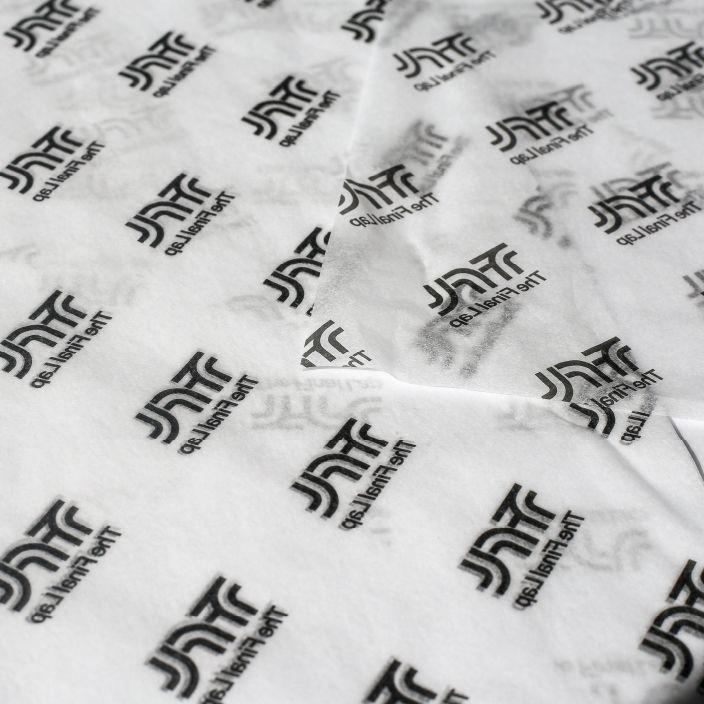 Sanjay is dedicated to his brand's mission, but it definitely wasn't always an easy journey. Using recycled plastic as fabric inevitably came with steep production costs, which meant saving on expenditure in other areas. But they've since managed to find just the right balance that works by partnering with other like-minded companies that resonate with their vision and principles.
As for others who also dream of starting their own businesses, Sanjay's foremost advice is to have clear goals and reasons for starting a brand in the first place; and especially to have missions that will resonate with customers. It's easy to write goals down, but integrity and truthfulness are what'll translate that into a brand that people will genuinely care about.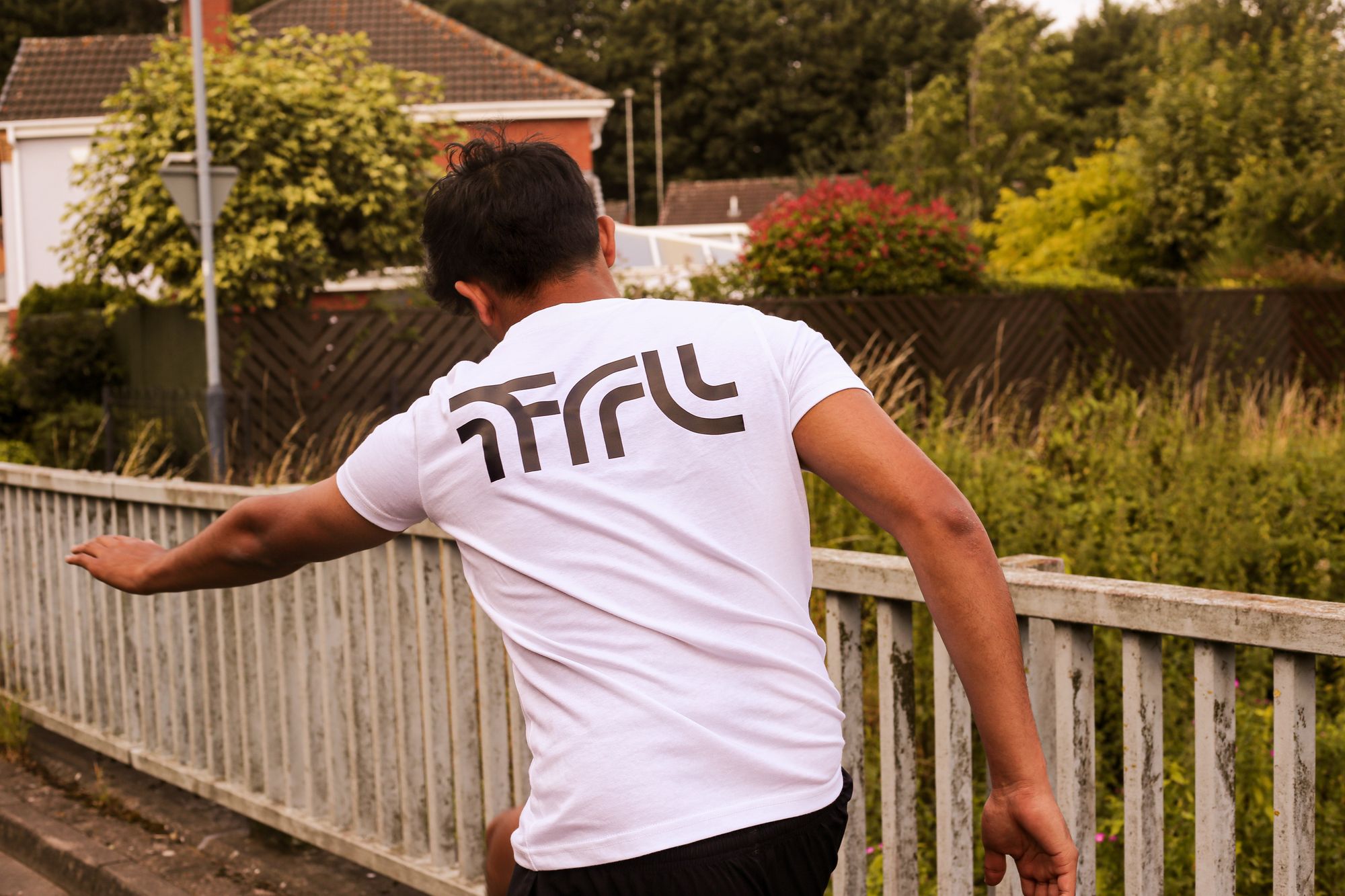 And if you're curious about trying one of The Final Lap's unique pieces, Sanjay's personal favorites are their black T-shirts from their first drop. Sustainable, ethical, transparent, and flattering, they're the best kind of gear for any workout or training session!
The movement for circular fashion is constantly growing and expanding. And with their commitment to quality, circularity, and making positive change, The Final Lap is definitely ahead of the race!
---
Find more of The Final Lap here:‌‌‌‌‌
‌‌‌‌‌‌‌‌
Website:‌ thefinallapsportswear.com
Instagram: @the.final.lap
If you enjoyed this read, we bet you'll like last week's feature too: Fresh Picked Designs: A Small Business with Big Dreams
Want to share your story? We'd love to hear it! Join the Eco-Alliance here and share your deets with us here to get a chance to be featured on The Wrap!