Small businesses need affordable branded packaging. It makes your brand look better, and makes your customers happier. This is why we have always strived to make it easier for small businesses with our low MOQs and easy design process.

We stand by our commitment to produce only sustainable packaging solutions. And, as is often the case, good things do take time. That's why we are very excited to announce the latest addition to our custom packaging toolkit: Water-activated packing tape!

Here are a few reasons why noissue custom tape should be your next order fulfillment staple: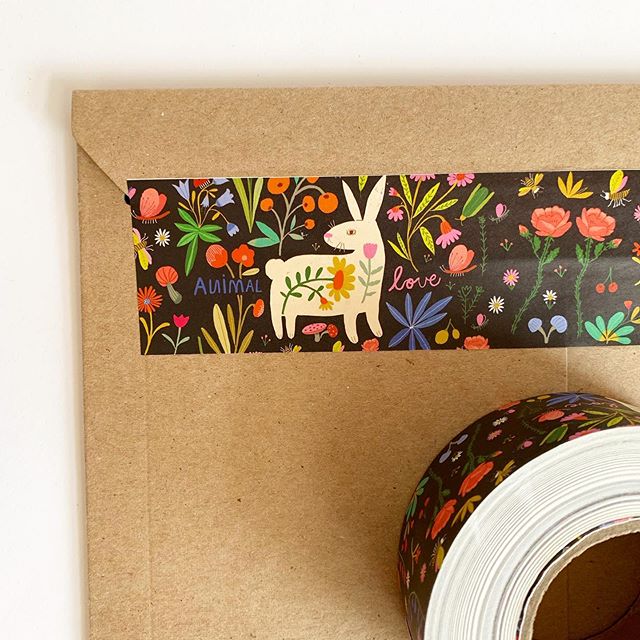 1. It's an affordable way to brand plain packaging

Branding and packaging are two parts of an interesting marriage. If you are going to build a successful eCommerce brand, it's hard to have one without the other.

When you are on a limited budget, even a small amount of external branding on your packaging goes a long way. In eCommerce, a plain cardboard box is a missed opportunity to put your brand in front of customers. After all, it's hard to make your brand memorable if your packages look exactly the same as everyone else's!

But custom boxes are expensive, and often come with high MOQs. This puts them out of the reach of many small businesses. noissue's custom printed tape has a low MOQ of just five rolls. Using branded packing tape is an easy way to reduce the cost of branded and custom printed packaging for your business!

There is a lag between your customers making an online purchase and receiving it. This makes the moment of delivery the opportune time for some post-purchase marketing. Custom packaging creates an instant point of difference, and reminds your customer why they decided to buy from you in the first place. Even more importantly, it leaves them with a lasting impression that builds brand loyalty.

It's not necessary to go all-out on external branded packaging. Just a few swipes of cheap custom packaging tape will allow you to leverage the benefits of this strategy!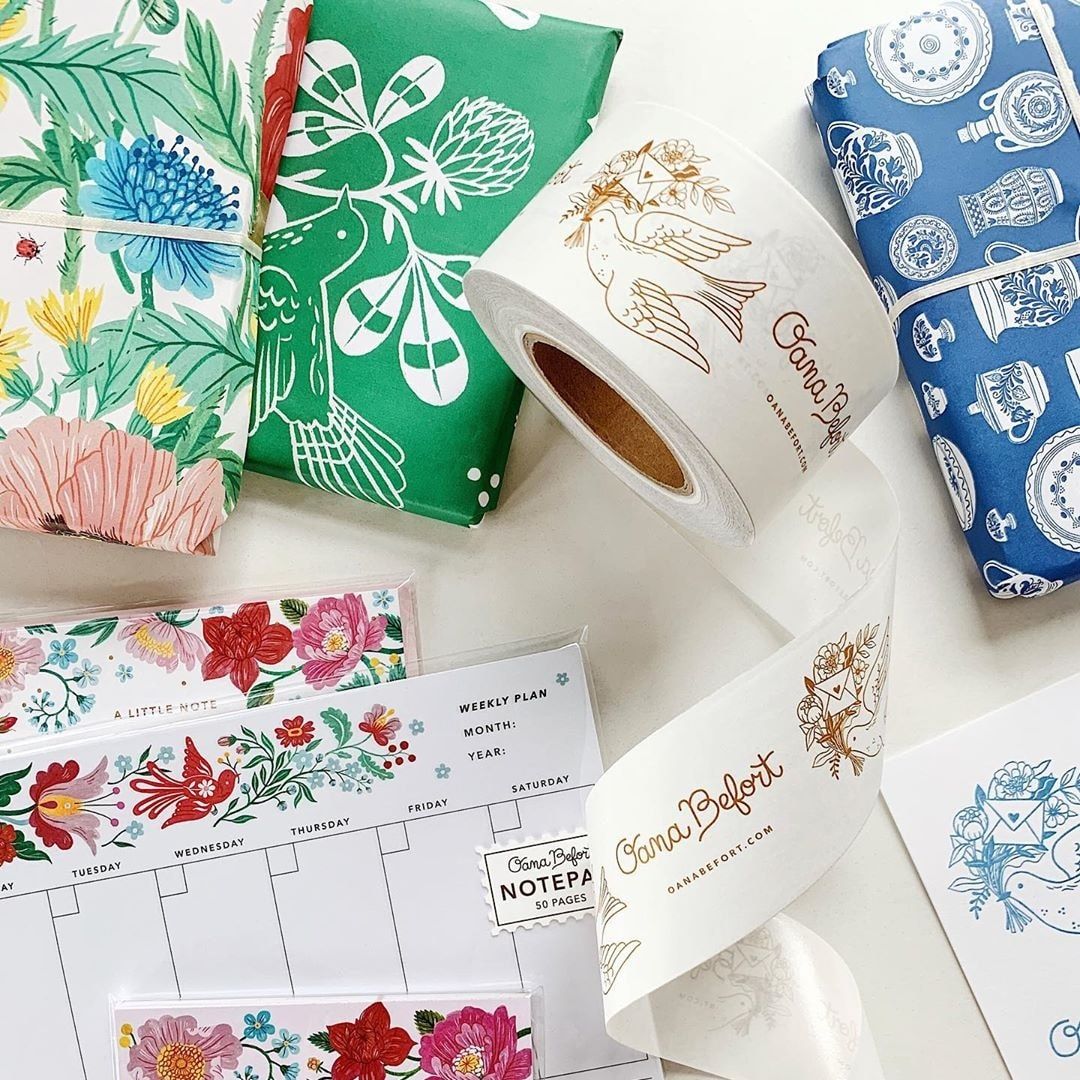 2. Our custom packing tape is 100% eco-friendly

Just like the rest of our range, our water-activated custom packing tape is FSC-certified and acid-free. It's also made from 100% recycled material! We also use the same renewable soy-based inks as our custom tissue paper. So, you can be reassured that your design will be gorgeous and friendly to the planet!


noissue tape vs. Plastic tape: What is the difference?

Many of the custom tape products currently on the market are plasticized to make them more durable. Plastic is a petroleum-based substance, meaning it's non-renewable, non-recyclable and unable to biodegrade within a reasonable timeframe. (I don't think any of us would call 1000 years reasonable!)

Plastic tape also affects the recyclability of your containers. The adhesive which makes the tape sticky contains chemicals that weaken paper and cardboard fibers. Even when customers make the effort to remove it from the box, the residue left behind still affects its ability to be recycled.

noissue's paper custom packaging tape, on the other hand, is renewable, compostable, AND can be easily recycled. The best part? It doesn't even need to be removed from the box! Your customer can simply break it down and put it in the recycling, with no risk of contamination.

For users of our compostable mailers, take note. If you ever feel like giving some branding to our stock mailers, our tape and compostable paper stickers offer a great solution. (For more on the disposal process, see our dedicated noissue composting guide!)

Complex packaging disposal can make life difficult for consumers trying to be eco-conscious. At noissue, we want to help businesses help their own customers. We strive to keep our sustainable packaging solutions as simple as possible.

So, whether it's straight into the recycling bin or the compost heap - that's all there is to it!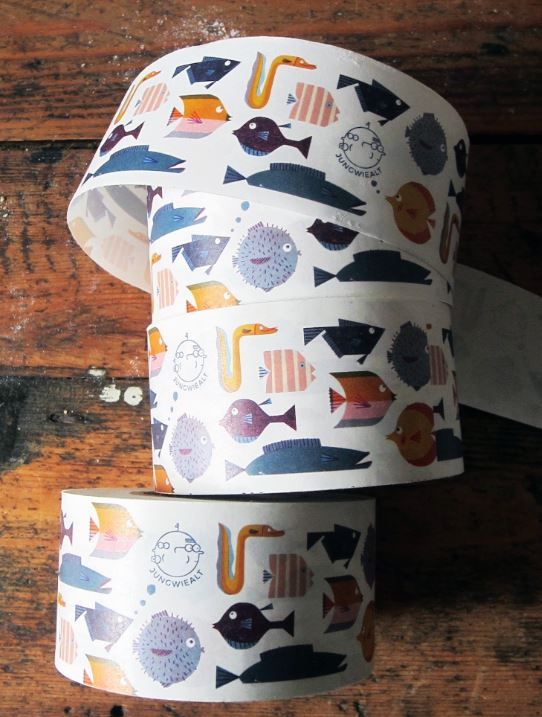 How does water-activated tape work?

Water-activated or gummed tape means that it needs to be dampened down to activate the adhesive. This method is key to creating a sustainable tape alternative. It allows us to avoid using glossy and non-waxed paper - neither of which break down in composting conditions.

When applied, gummed tape has the same tamper-proof seal as regular tape. The adhesive used for noissue's water-activated custom tape is completely non-toxic, to ensure safe composting and disposal.

There are a few different ways to activate the adhesive:

1. Simply wipe down the back of the tape with a damp cloth or sponge, then apply.
2. A manual gummed tape dispenser, which wets the tape as you dispense it.
3. An electric gummed tape dispenser. (If you work with a fulfillment company, there's a good chance they will already have one of these!)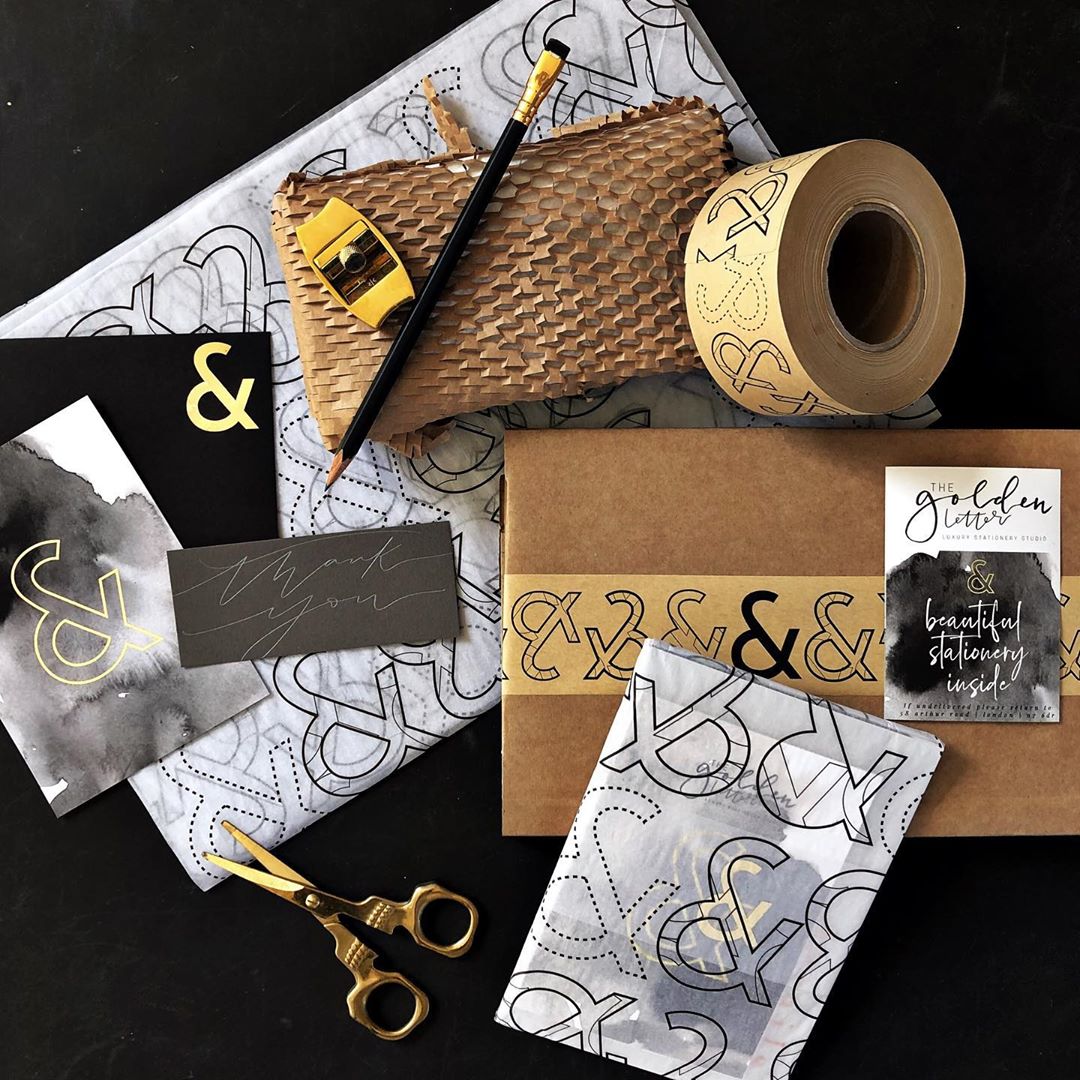 3. You're probably already using tape

We're all pretty familiar with the applications of tape. If you are a small business owner doing your own order fulfillment, you're likely already using it. After all, you don't want your packages bursting open in transit!

Fixing on a few swipes of tape is always the last step in the packing process. With this in mind, why not get maximum value from this necessary expense?

Every packaging element presents another valuable opportunity to use your logo. By sticking to plain tape, you're only fulfilling one need i.e. protecting your package. Because it combines branding with functionality, custom shipping tape is a fantastic all-in-one packaging solution for businesses.

With the addition of custom tape to our range, we are proud to say that noissue offers an affordable custom packaging toolkit for every stage of business!