No matter what industry you are based in, there is one challenge that all eCommerce businesses have in common; finding affordable packaging that fits their needs.

When you are managing the online orders that fly in 24 hours a day, an efficient order fulfillment strategy is the key to your operation running smoothly. Packaging design plays a big role here!

You want to ensure a positive experience for your customer, but not at the cost of a huge time investment. It's a tricky balance, but one that is really worth getting right - your time is precious, but so is a loyal customer!

For Jazz, the founder of the sustainable living brand Franks Lee, her eco-friendly commitments added another dimension to her packaging needs. She tells us about her efforts to offer sustainable solutions to her customer base, and how noissue's compostable mailers and custom tissue helped to put her brand's mission on full display.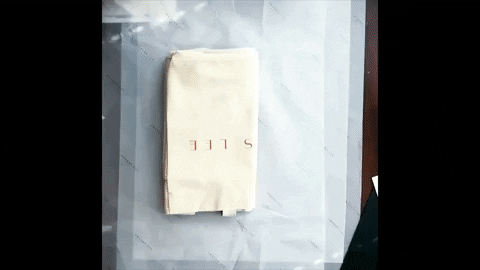 (In Jazz's own words:)

"The Franks Lee brand has been established with the hope to create an impact on others and educate followers on the dangers of single-use plastic. We believe education is the first step to a sustainable lifestyle, as there are so many terrifying facts relating to our impact on the earth."

"The aim is to grow as a business and have the opportunity to expand our range of reusable products to support others in taking steps to reduce their impact on our environment. With each product sold, Franks Lee will be donating to either Plant a Tree or 3 For The Sea and eventually expanding donation options as the brand grows."

"This journey is important to me because when I was travelling through Central America, I saw first hand the amount of waste in the streets and waterways. I felt like it was all so unnecessary! On my journey back home to Australia, I looked into how we as humans are affected by plastic, and how single-use habits are destroying our earth. I was shocked as to why I hadn't learned of this sooner. After that realisation, I wanted to learn all about it and share all I had and continue to learn! I thought what better way to combine education and products that support this."

Going Sustainable with Compostable Mailers


As a sustainable brand, Franks Lee has worked hard to extend this message across its operation. However, this does present challenges when it comes to working with suppliers whose practices don't always align:

"It's been difficult to find manufacturers that don't ship products in plastic! Being a brand that promotes no single-use plastic, I of course want to reduce the business's waste as much as possible. Solving this means that I have just asked repeatedly for the companies to use as little plastic as possible!"

While it's difficult to control the shipping and packaging strategies of manufacturers, this is an area where brands themselves can take a stance. In 2019, sustainable packaging solutions are no longer a fringe commodity; they are fast becoming expected by consumers.

noissue's compostable eco mailer bags offer businesses a great sustainable alternative to the regular poly mailer. Instead of ending up in the landfill, our shipping mailers break down on a home compost within six months, going back to the earth and leaving no harmful residues behind!

"The Franks Lee Brand showcases every day on social media facts, tips, and lifestyle choices to create a more sustainable footprint. For me, sustainability means to create a lifestyle that reflects a love for the earth, to learn and to teach others about how we can live at a lower cost to our earth. Steps as a business, as mentioned above, are to use as little plastic packaging as possible when getting products delivered to me and only ordering smaller quantities of stock. And of course - using noissue's compostable mailers and custom tissue paper!"

But going sustainable in your packaging design doesn't have to mean losing valuable marketing opportunities. Our custom tissue paper, stickers, and tape offer businesses of every size the ability to put their eco-friendly commitments at the heart of their brand.

"I think the entire experience of a brand is SO important and I wanted to create a beautiful encounter for our customers. An experience that helps the customers to feel comfortable with our product packaging, so they know that ALL environmental aspects of the brand are deeply considered. I love that we have the opportunity to do this and that was why I am so in love with the noissue brand!"

For more environmentally-friendly packaging ideas, check out our blog!