When we think of retail, it's usually the big brands that spring to mind: Macy's, Sears, Amazon. Yet, when compared to the number of small businesses in the market, big-box retailers are actually in the minority. According to the Small Business Administration, 'small businesses' account for a whopping 99.9% of all U.S. businesses, and cover 46.4% of all U.S. employees!
Tough times have inspired many entrepreneurs to take the leap, with SalesForce recording a record 4.4 million new U.S. businesses in 2020. While the boom is petering out two years on, this spike in small business activity signals a growing awareness from both owners and consumers that small businesses do good things.
As the holiday season approaches, these businesses must face down retail giants and vie for consumer attention during the end-of-year rush. It's not an easy task, but in recent years it has become easier thanks to a certain holiday: Small Business Saturday (SBS).
Although less well-known than its Thanksgiving cousins Black Friday and Cyber Monday, SBS has gained a lot of steam in the years following the pandemic. Whether due to customers reprioritizing how they make their purchasing decisions or big brands like American Express backing the #ShopSmall movement, this is a great opportunity to generate brand awareness.
Our guide gives you the full rundown on this unique day of the year, so you can ensure that Small Business Saturday 2022 is your most successful yet!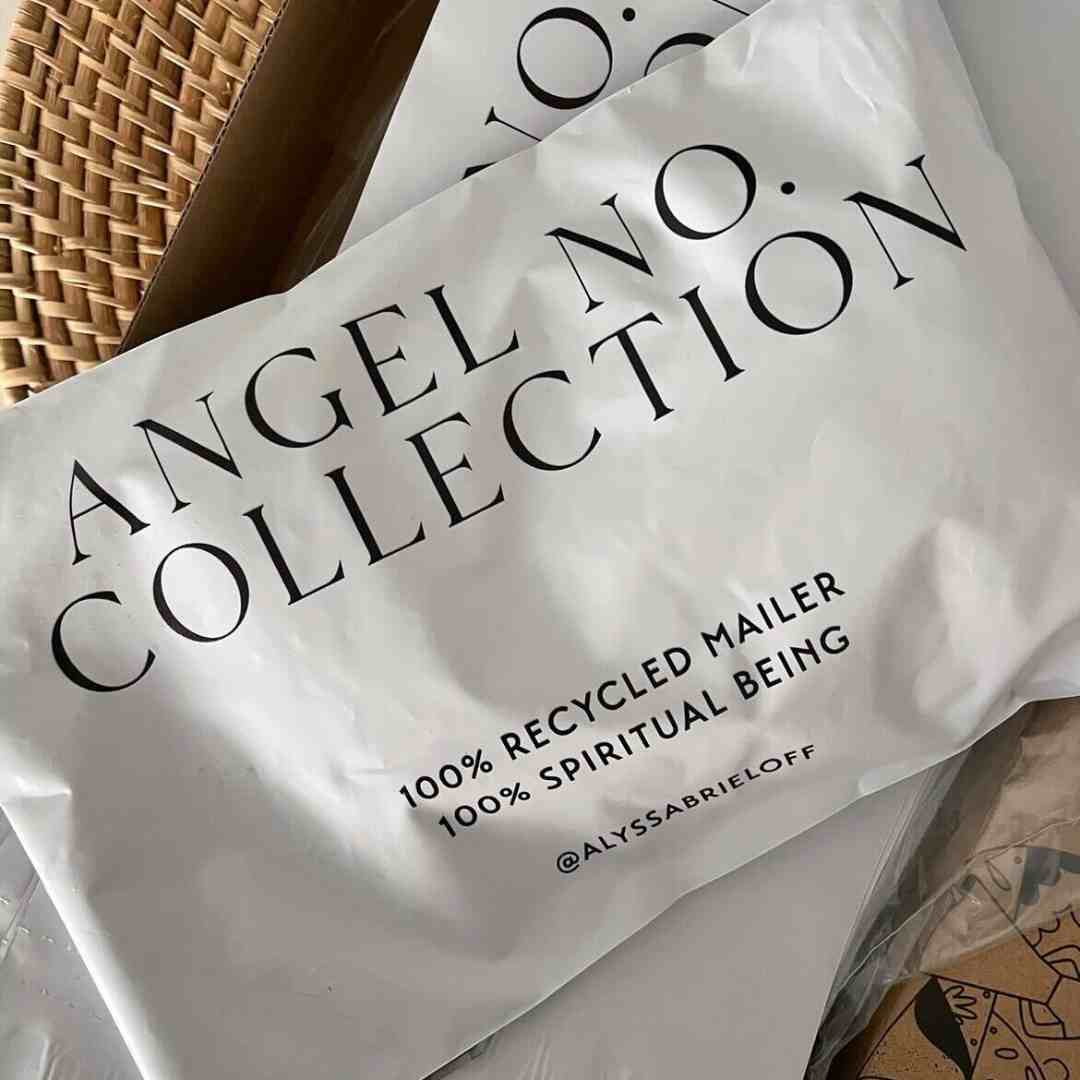 What is Small Business Saturday?

Traditionally, major department stores and multi-store retailers have been the ones benefiting most from Thanksgiving holiday shopping. So, the idea behind Small Business Saturday, or #ShopSmall Saturday, is to encourage consumers to instead 'shop local' and support retailers in their community.
Brett Sussman is the Chief Marketing Officer at Kabbage from American Express, a subset of the company that focuses on providing small businesses with digital cash flow solutions.  According to him, "Small Business Saturday is a moment for all of us to show small businesses how much they matter to us and to help bolster local economies".
In short, Small Business Saturday allows independent retailers to do what they do best: provide personalized and unique retail experiences that encourage people to shop local year-round. It can also allow them to catch the wave into the holiday season, acting as a springboard for generating brand awareness or successfully scaling their businesses.
When is Small Business Saturday?

Small Business Saturday is the Saturday after Thanksgiving and Black Friday. It's a 'floating' holiday whose date differs depending on the year, though it typically falls in the final week of November. Small Business Saturday 2022 falls on November 26th, so it's time to get organized!
For those who want to stay on top of their calendars, why not pencil Small Business Saturday 2023 into your planner as well? It's on November 25th!
The History of Small Business Saturday

Small Business Saturday was masterminded in 2010 by American Express. At the time, the US was still deep in recession following the 2008 financial crisis. Unsurprisingly, it was small businesses that suffered the most from lower consumer spending.
Seeing the economic damage this was creating, American Express invented Small Business Saturday, opening the door for the Small Business Assocation to partner with them a year later. The 'shop small' campaign encouraged consumers to benefit their local economy by supporting independent retailers, who often lose out to more established brands during the holiday season.
The holiday gained traction in the years following its invention, powered by tools and resources American Express provided to local entrepreneurs. Initiatives such as free web advertising campaigns and 'Neighborhood Champions' persist to this day, helping small businesses take center stage over the holiday weekend.
2020's events echoed the circumstances under which Small Business Saturday was created, prompting the creation of new initiatives to support small business owners. American Express customers are encouraged to shop local thanks to an array of benefits offered to card-holders who visit a small business over Thanksgiving weekend. They have also launched their #ShopSmall Accelerator program in partnership with TikTok to drive word-of-mouth leads for business owners.
Small Business Saturday 2022 marks this iconic Thanksgiving retail holiday's twelfth year. Alongside Black Friday and Cyber Monday, it's now a mainstay of the weekend, with polls indicating over half of shoppers plan to uphold the tradition and shop local this November 26th.
Small Business Saturday: In numbers

According to American Express, Small Business Saturday 2021 alone saw an all-time high of $23.3 billion in revenue. That's the highest revenue in the holiday's entire span, the length of which has seen an estimated total of $163 billion.
Word-of-mouth has also become a strong factor in Small Business Saturday's growth. In 2021, 70% of consumers indicated that Small Business Saturday made them not only want to shift their own behavior toward shopping local, but also to encourage others in their circle to do the same.

Why Should Small Business Saturday Matter to Small Businesses?


The 'Shop Local' Message Gives Your Brand a Massive Edge During the Holiday Season

As we've mentioned, it isn't easy for small businesses to stand out in the busy holiday shopping season. That's why participating in a tailor-made retail event is the best possible way to spread the word about what you offer!
Just take a look at the results from the 2021 Small Business Owner Insights Survey, the most successful of its kind so far:
64% of consumers surveyed said that they were prioritizing underrepresented-owned businesses in their communities.
78% of independent retailers said the holiday sales were critical, enabling them to stay in business in 2022.
58% of consumers made their purchase online, allowing independent businesses without a brick-and-mortar presence to make their mark.
In other words, this retail holiday is gaining some serious momentum. Participating in 2022 can help your business to kick off the holiday season with a bang!
Small Business Saturday is a Retail Holiday Fit For Omnichannel

Small Business Saturday has changed in many ways since 2010, but one definitely stands out. The growth of eCommerce – accelerated by the pandemic - has expanded the event's focus from brick and mortar retailers to include online-only brands.
A brick and mortar store will likely have an online counterpart. Likewise, an eCommerce brand might well be stocking their goods at participating in-store retailers. However, post-pandemic trends have prompted a massive boom in online retail activity, with 19% of global retail sales projected to rise from 19% to 25% in the next five years.
As a result of shifting consumer priorities and omnichannel experiences becoming more common, 'shopping local' has become a very flexible idea in the eyes of consumers. It can mean the coffee shop or clothing boutique down the street, or that hip online store that only stocks products made in the USA. In short, every small business has the chance to participate in a variety of ways.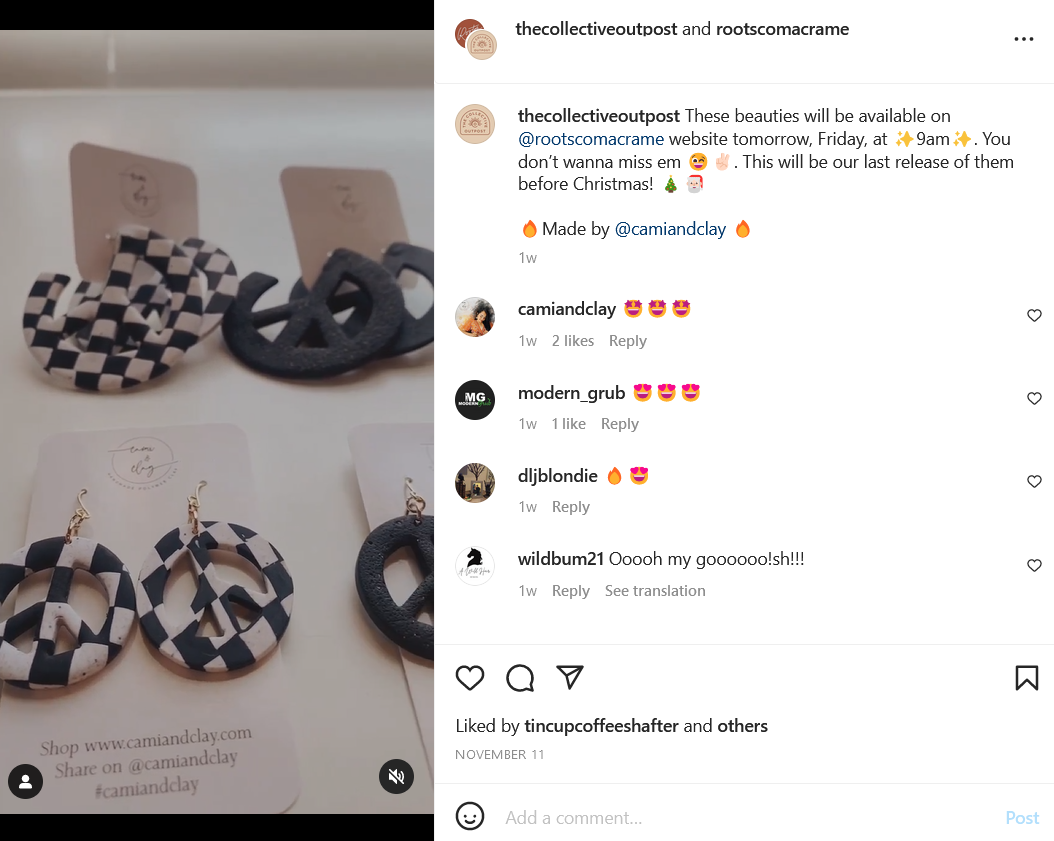 You Have a Valuable Opportunity to Establish Lasting Brand Loyalty

A lot of us shop at big retailers out of habit. We're not always sure how to shop local, and don't always realize that there are some fantastic local options right on our doorstep. More often than not, the biggest challenge for small businesses is making consumers aware of their presence.
Small Business Saturday provides the perfect marketing opportunity for independent retailers. Why? You can hook in consumers when they are actively looking for small businesses to support!
Small Business Saturday isn't just about celebrating local business owners one day of the year; you have the chance to establish new retail habits in your customers. A whopping 96% of consumers who participated in 2018 said that it's made them want to shop at independent retailers all year round!
In sum, if you have the right strategy in place, Small Business Saturday will open the door to some fantastic repeat business opportunities.
With that in mind, let's take a look at some fun marketing ideas for Small Business Saturday 2022!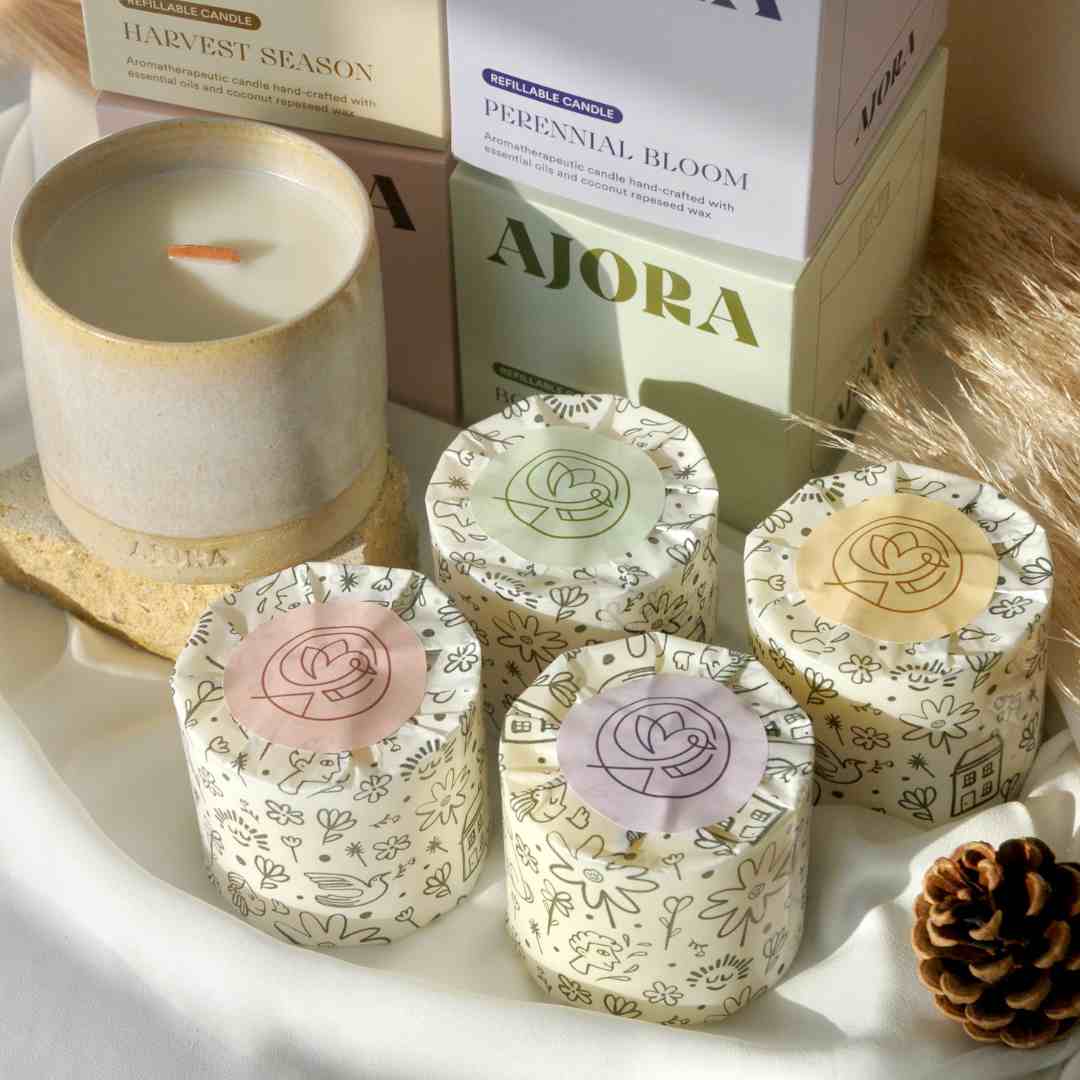 1. Prep Your Website and Online Marketing Channels
Before you start announcing your promotions for Small Business Saturday, you want to make sure that your followers are aware of it. This is especially important if it's your first time participating as a business, but more established brands also benefit from this strategy.
There are a few easy steps you can take to make sure your physical or online store can spread the word effectively:
Set up a banner on your website publicizing your participation. This is a simple way to grab the attention of visitors to your site and publicize any relevant promotions. If you are a brick and mortar store, consider getting some in-store signage and encouraging your staff to mention your involvement to customers in the lead-up.
Use dedicated hashtags. Twelve years in, retailers are very effectively leveraging the power of social media. Hashtags are an easy way to gain attention for your Small Business Saturday participation because they give you access to the most captive audiences. Try including the following in your posts:
#smallbusinesssaturday
#shopsmall#shopsmallbusiness
#shoplocal
#supportlocal
#SmallBizSat
Join American Express' #ShopLocal network. From displaying your brand on their Shop Local Map to generating brand awareness through their network of customers, this is like an incubator for repeat business!
2. Offer Some Exclusive Deals
There's nothing like a one-time sale to create some urgency in consumers! We all know that an exclusive deal is a fantastic way to celebrate a retail holiday. But any business can create a generic '20% storewide' discount. Tailoring your promotions specifically to Small Business Saturday will make them much more engaging.
To celebrate 'shopping local' you could apply discounts only to goods which are made locally, or put together a fun Small Biz Saturday guide which 'spotlights' your personal favorite products. If you run any kind of loyalty program, holding a one-off double or even triple-point reward is a sure way to bring customers in!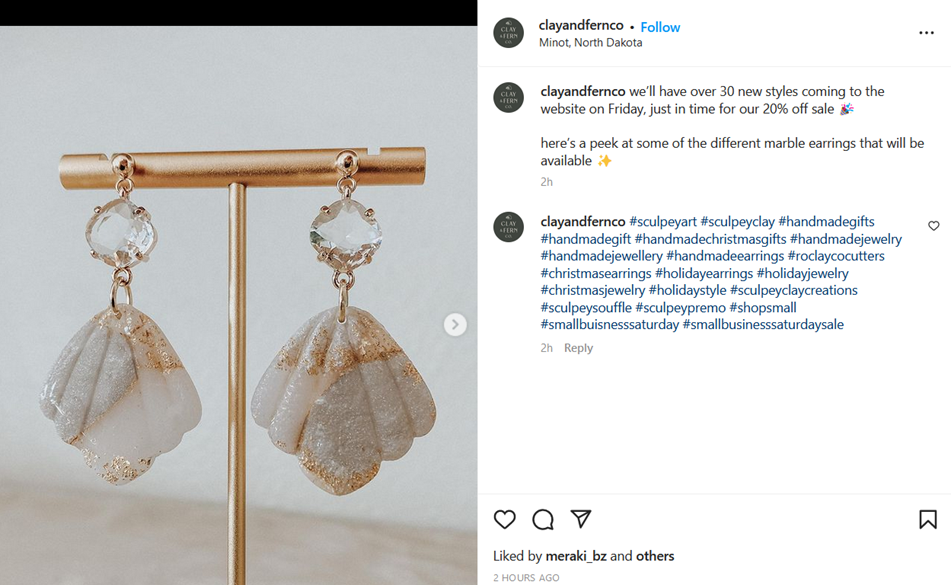 Clay and Fern Co. are releasing 30 new styles and offering a 20% discount on their range for Small Business Saturday 2022.
Pro tip: It's a great idea to offer our audience a few teasers so that they are more likely to tune in for announcements!
3. Take Advantage of American Express's Small Business Saturday Assets
If this is your first time participating in Small Business Saturday as a retailer, or you just want a bit of extra help, American Express has a great online resource center. Their Shop Small Studio allows businesses to create their very own custom social media posts and signage to promote the event, as well as offering plenty of other tips and tricks for success.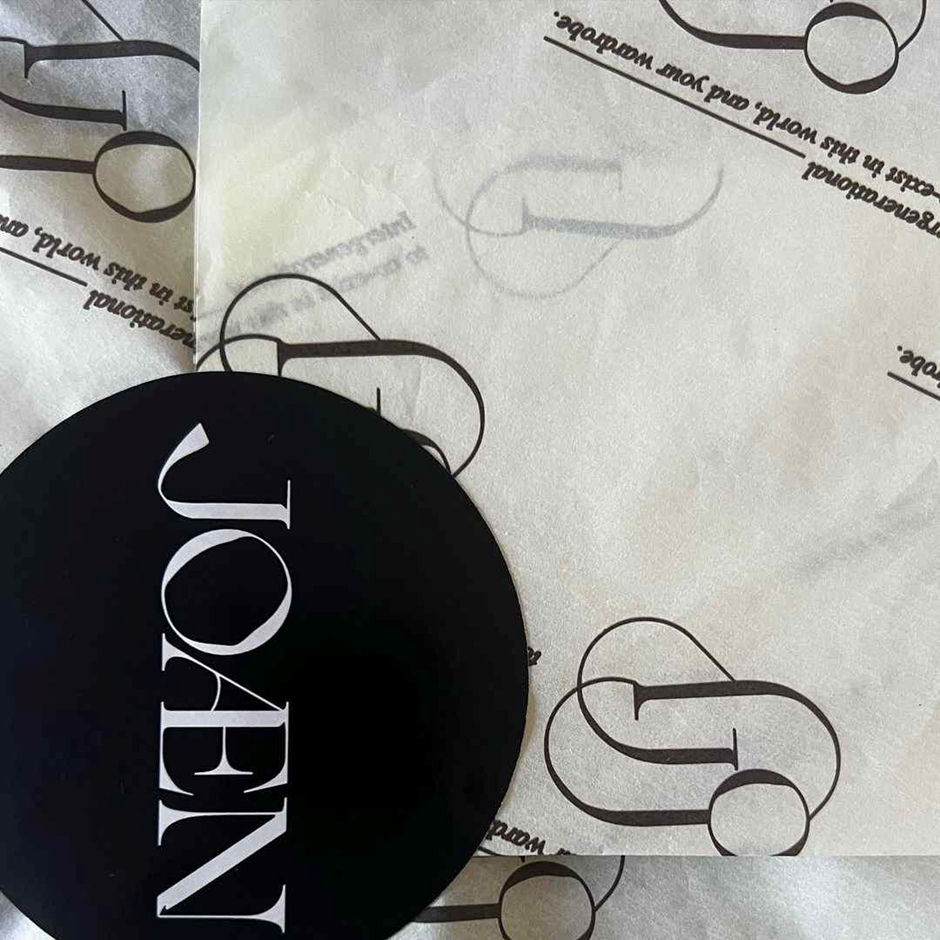 4. Maximize Value-Added Extras in Your Customer Experience
To make your Small Business Saturday efforts worth it, you need to show consumers what they stand to gain by choosing to shop local. This means offering an experience that they won't be able to find at larger retailers.
Small businesses can leverage a much closer connection to their local communities. So, they already have a head start in inspiring trust and familiarity in consumers. Offering a few value-added incentives makes it far easier to build brand loyalty - and attract repeat business in the future!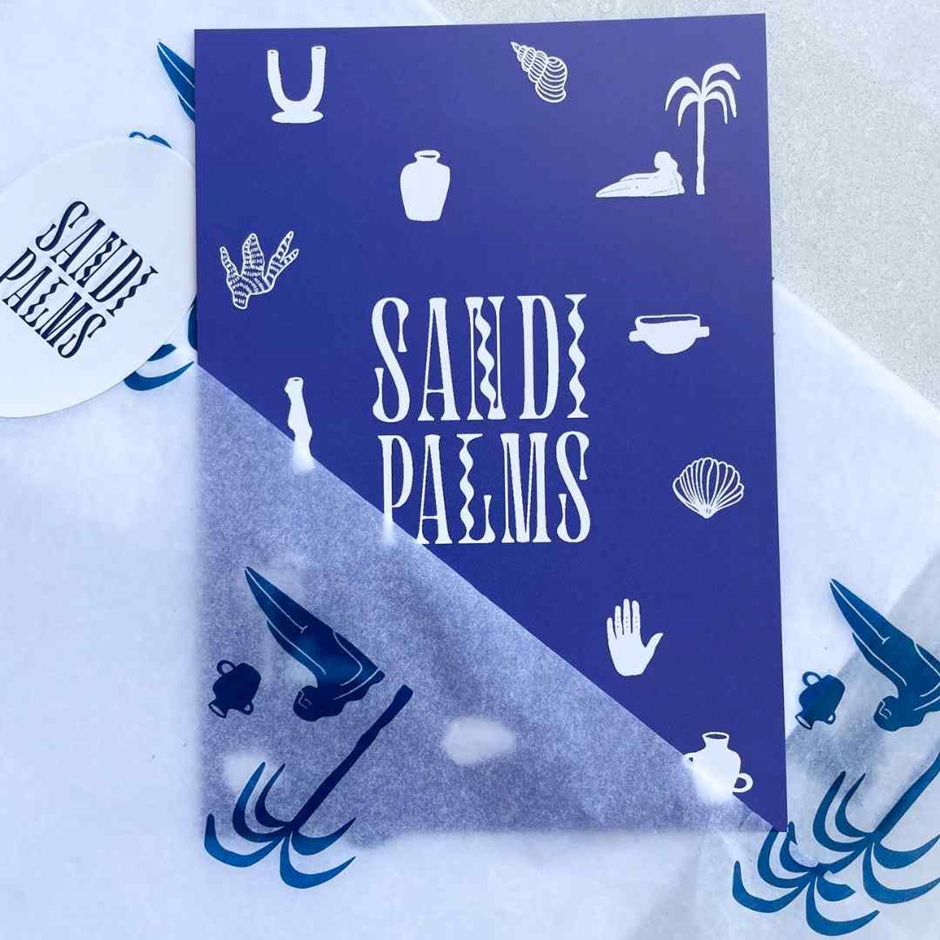 Consider bringing the following elements into your brick and mortar or eCommerce store:
Premium packaging - How you choose to package your goods has a massive influence on brand perception. The more appealing your products look, the more likely you are to inspire a purchase. 40 percent of customers would consider making a repeat purchase from a brand that uses 'gift-like' packaging!
Whether you are packaging goods for the point of sale or delivery, there is a range of low-maintenance options available. Wrapping your products in custom-branded tissue paper or adorning them with washi tape with makes your brand identity far more cohesive and recognizable.
Pro tip: Blend the digital and the physical by using QR codes on your packaging. This allows your customers to reorder your products, leave reviews, or learn more about the products they've purchased. All at the tap of a button!
Gifts with purchase – Give them an unforgettable unboxing experience by offering your customers a little something extra. Including a free sample or two with each purchase/order is an easy way to introduce your customers to other products that you stock. If your products are tricky to sample this way, try using high-quality reusable items that double as your packaging. A reusable tote bag is a great example!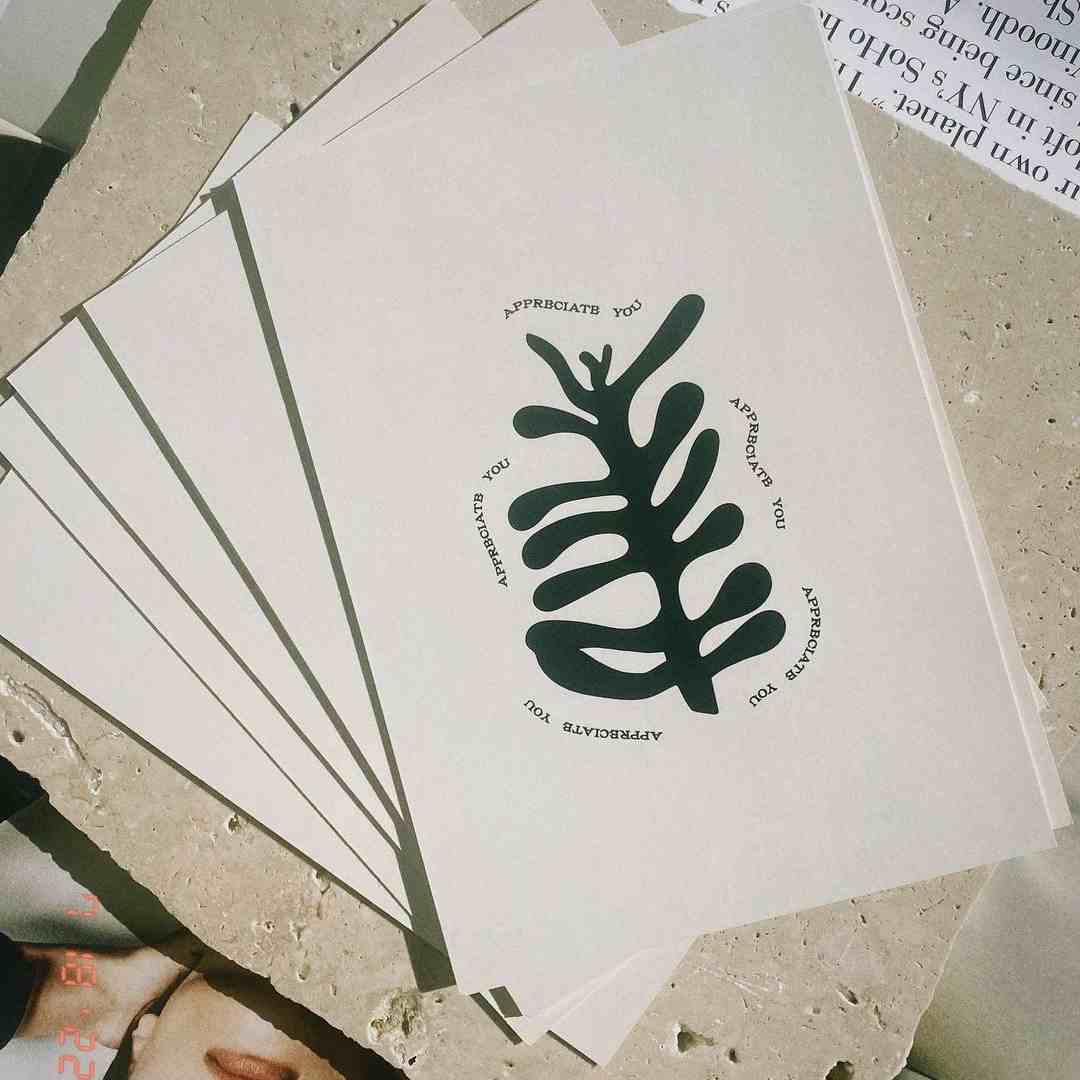 A thank-you card - Writing out thank-you cards is hard to scale when you are a large retailer, which is why it's such a novelty for consumers. Thanking customers for supporting you on Small Business Saturday is a lovely personal touch. It makes them much more aware of the person/people behind your brand, and of the benefits of shopping local!
5. Let People Know How They Are Helping Local Communities
Did you know that for every $100 spent at an independent retailer $68 will stay in the local economy, as opposed to only $43 at larger businesses? Or that small businesses in the U.S. create 1.5 million jobs annually? If not, it's likely that your potential customers won't either!
Big brands can easily undercut small businesses during the holiday season by relying on a greater number of transactions. But they can't boast of directly benefitting local communities.
That's why stats like those above are very empowering to consumers. According to Cone Communications, 70% of consumers will spend more at businesses that support a cause they care about.
So, as well as offering financial rewards, it's important to draw attention to the positive social impact that comes from the 'shop local' movement.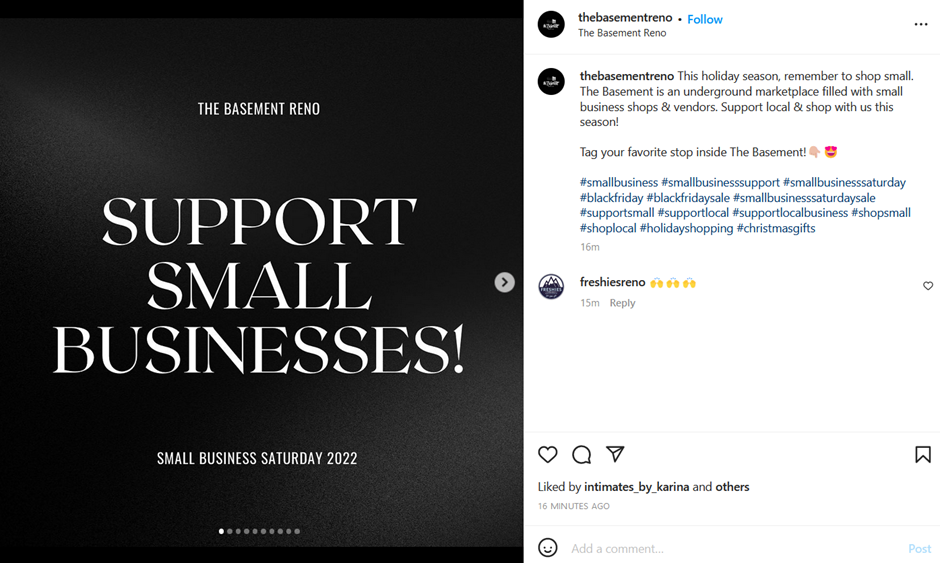 Above is a great example from The Basement Reno, an underground marketplace in Nevada dedicated to hosting independent sellers. By drawing attention to the tangible benefits of supporting the local economy, you are giving consumers a powerful incentive to shop with you, both online and offline!
Get ready for Small Business Saturday 2022!
If you're an independent retailer gearing up for the start of the holiday season, there are exciting times ahead! Check out our range of sustainable, customizable packaging to help your brand stand out this year.
Check out our guide on streamlining order fulfilment so you're prepared to handle the holiday rush. Most importantly, enjoy it. This is a time to be proud of what you've accomplished! We'll see you on the other side.