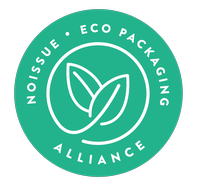 Rich cheeses, cured meats, marinated vegetables – absolutely olive the good stuff is found on a scrumptious deli platter.
In Italy, antipasti (aka antipasto) means "before the pasta", and consists of all those picky foods that warm up the taste buds before the main meal arrives.
Antipasti advocate Blaire Dorin is the founder of Bottega Bene, a "shop down the street" inspired deli specializing in elevated antipasti spreads. Based in Atlanta, GA, Bottega Bene (which translates from Italian into "shop well") supplies antipasti delights from single servings to large platters – and wow it all looks mozzare-hella good.
In the spring of 2020, Blaire was spicing up the quarantine routine by creating antipasti spreads at home with her fiancé Chris. It was during these meals that she realised they were always present, enjoying and discussing the cuisine, their goals and the future. Blaire says that sharing these mini-meals were "a time out from reality, they felt special and made us hopeful for adventures to come" and solidified her belief of how important food is for building connections between people.
Blaire began to look for a way to combine that feel-good connective experience with the celebration of her Italian heritage. Her solution was creating Bottega Bene! "This business was founded with the belief that human connection is best celebrated over food and the desire to facilitate that connection, beautifully."
Alongside sharing positivity to others through food, Blaire also knows the importance of making sustainable choices to positively impact the planet. Because of this, she chooses to use noissues eco-friendly packaging for her products.
Blaire's clear and gorgeously effective food-safe paper is used as the base for each antipasti spread she builds. This versatile product is made from greaseproof FSC certified paper which is compostable and fully customizable. Blaire simply had to upload her logo, tweak on the noissue design platform until she was 100% satisfied, and wait for it to be shipped to her door for free. Uncomplicated to create and unharmful to the environment.
Blaire's antipasto platters are super cheesy on the eye (yum!) but we're not only talking about the food. In an increasingly visual world branding speaks for your product and your overall identity, and Blaire wanted Bottega Bene's packaging, just like their branding, to reflect the food and the culture that inspired the concept. "I wanted it to feel unique and at the same time familiar, genuine and rooted. I wanted it to feel special and intentional yet not too fussy, serious or exclusive."
Blaire had her grandmother handwrite the "Bottega Bene" that was digitalized and used in the brand's logo. This personal touch instantly adds a generous dose of that genuine, rooted branding she was looking for.
Using this Bottega Bene logo in deep green (inspired by the delicious color of olives) on a fresh white background formulates a simple and attractive design that compliments her product perfectly. Now, we don't want to sound cheesy, but it all looks gouda together.
Blaire discovered that silver linings can be found even in the darkest of clouds after being laid off from her job lead to the extra time and inspiration she needed to start her own business.
With skills in marketing, business development, interior design and foodservice experience (phew!) Blaire felt uniquely equipped to start Bottega Bene. With the support of loyal family and friends, she fully renovated the storefront (which was previously a flower shop) and found joy in creating beautiful delicate things in rustic spaces. "Bringing Bottega Bene to life allowed me to combine multiple elements of the human experience I value - spatial design, good food, creative packaging, presentation, and above all else, connection to others and the world we live in."
At the end of the day, Blaire hopes her food inspires quality time instead of screen time and leaves her customers feeling connected, carefree and altogether bene.
Bottega Bene fun fact:
What's something you always have in your fridge?
"Champagne! I keep it in there and every time I see it I get excited at the idea that something to celebrate could happen at any time!" Positive vibes all around.
---
Find more of Bottega Bene here:
Website: www.bottegabene.com
Instagram: @bottegabene
Like this story? Tell us yours! Share your brand story and love for your custom packaging and get a chance to be featured on the wrap! If you're a noissue customer and are interested, you can join the Eco-Packaging Alliance by clicking here and answering a few questions here.
Questions? Email us at ecoalliance@noissue.co.