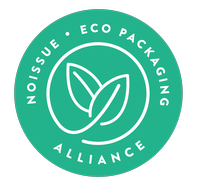 'Clean' beauty is a revolution – and one we can all benefit from.
Using toxic or unnatural ingredients on our skin makes no sense, especially when research has proved they can be harmful to our health – yikes!
Here to save the day is Jassy (Jasmine) Kelley, the founder of Onya'e Naturals – a brand created to take care of our bodies and surroundings with non-toxic ingredients.
Starting out as a skincare line, Onya'e (pronounced "on-yay") now focuses on quality handmade lip balms and hand-poured candles. Every item produced is non-cruelty, paraben-free, and vegan friendly, which is the very heart of Jassy's brand: "I feel that what we put on our skin is just as important as the food we eat."
Based in Portland, OR, Onya'e Naturals' mission is to ensure that everything from their packaging to their ingredients are safe for your skin and the planet. Your lips (and conscience) are going to feel really good.

Once a-balm a time, the business was created as part of Jassy's studies, inspired by her interest in clean ingredients from her kitchen mixed with brilliant branding. After college, she decided to kick-start Onya'e Naturals officially and now makes each product, package and label alone while maintaining a full-time job.
Dissatisfied with what she was seeing in the ingredients list of shop-bought beauty products, Jassy was inspired to use natural all-purpose ingredients in her products that are nourishing and healing for the skin. "I felt the industry had a lot of unnecessary ingredients that were harmful for the skin and learned making our own at home can be beneficial and affordable." Jassy, you're the balm!
For Jassy, sustainability means reducing her waste and staying informed and educated in what is good for the environment, all while maintaining her aesthetic.
Jassy stopped using plastic bubble wrap and swapped to biodegradable peanuts to protect her products in transit. To further her sustainability commitment, she plans to invest in 100% recycled FSC certified custom noissue tape.
As a proud Eco-Alliance member, Jassy loves the sense of community she feels with other eco-aware brands. She is inspired by other small businesses such as fellow Portland-based ARQ and how they share a vision of creating products that make people feel good, use quality ingredients, and champion inclusivity.
Did you know Onya'e happens to be Jassy's middle name as well? A personal brand name needed matching personalised packaging. Jassy was introduced to noissue by a friend and fell in love with the idea of adding a custom card to her orders.
Using the noissue platform to design these cards was 'wick as a flash' for Jassy who was able to choose from four template options. Jessy provided the logo and some wording and noissue did the rest, resulting in cards that say thank you in a variety of languages and have a blank space for adding a personal handwritten message.
Jassy's advice to others who are looking to start up their own natural brand? Don't be afraid to ask for help if you need it – you can't do it all, all the time! Now there's guidance that is heaven scent.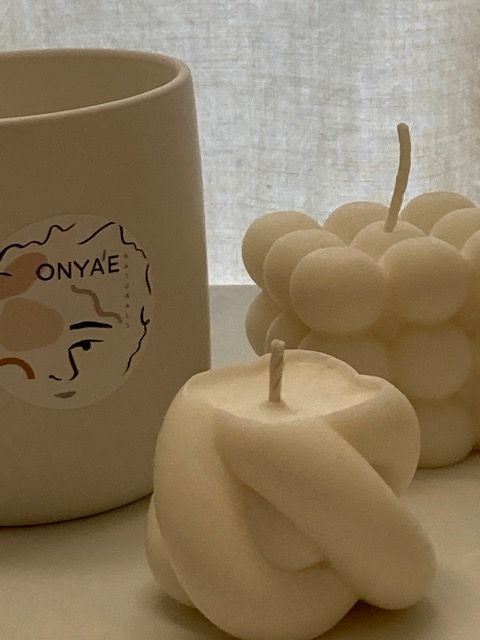 Onya'e Naturals fun fact:
Jassy's favourite product is her hand poured ceramic candles, and she loves to see them being put to good use: "A few of my friends asked me to make a special order for their wedding and it felt so good to see my candles go home with the guest after the events." Flame at last!
---
Find more of Onya'e Naturals here:
Website: www.onyaenaturals.com
Instagram: @onyaenaturals
Like this story? Tell us yours! Share your brand story and love for your custom packaging and get a chance to be featured on the wrap! If you're a noissue customer and are interested, you can join the Eco-Packaging Alliance by clicking here and answering a few questions here.
Questions? Email us at ecoalliance@noissue.co.