Sometimes, what brings people together is a cold glass of great beer—and in the case of Brixton Brewery, it all started when a friendship formed between two couples about their shared passion for all things beer and their home, Brixton.
The brewery began small, as all great things do—homebrewing and delivering each bottle personally to the people of Brixton—and has grown ever since. Now, Brixton is an established beer brand known not only in Brixton but in the whole of the UK and even beyond for their selection of award-winning beers that cater to everybody's taste—so whatever type of beer you're looking for, Brixton has got you covered.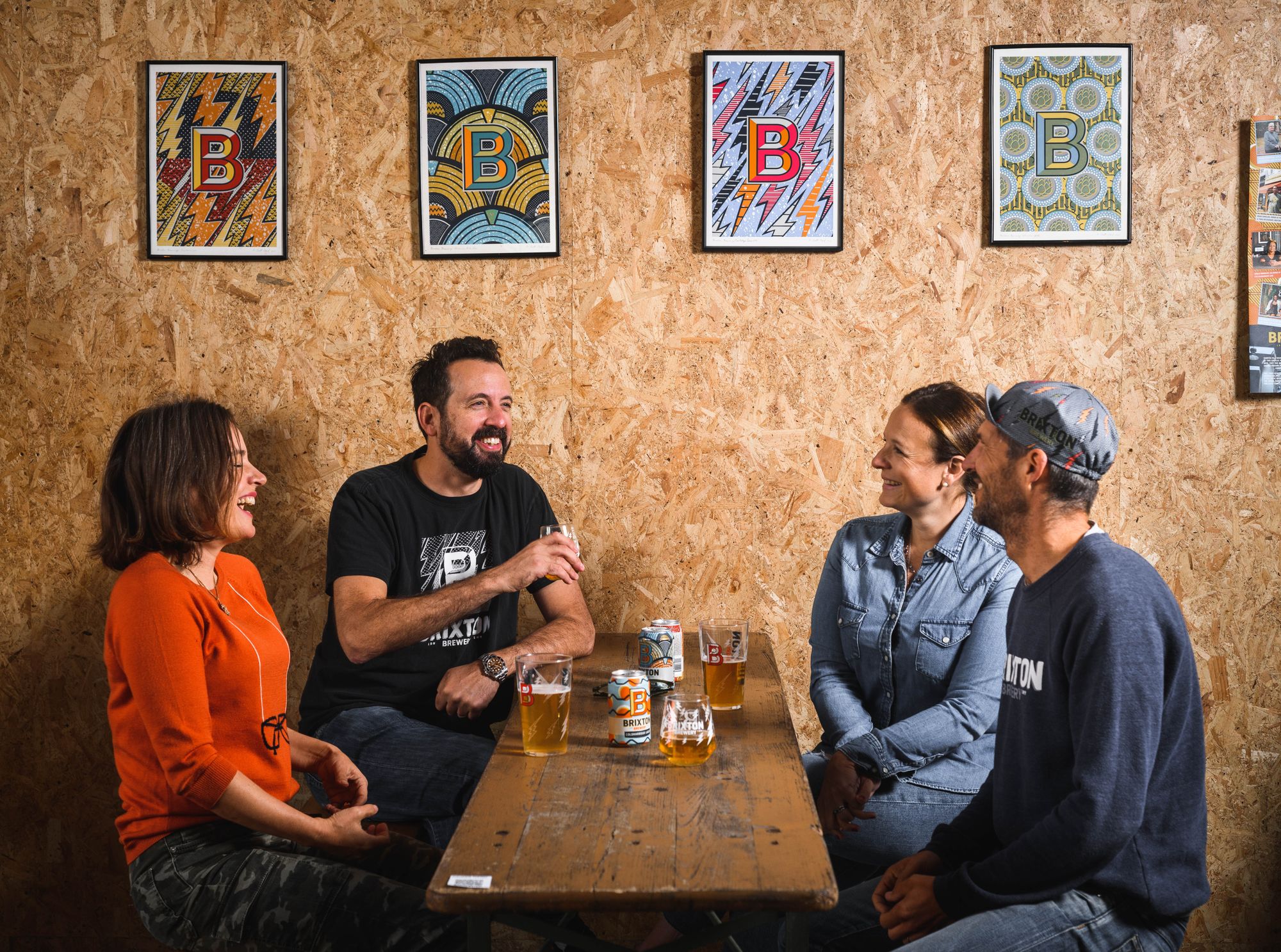 In our chat with their team, Brixton shares how noissue provides them with the perfect packaging solution that not only showcases the brand in high-quality print that makes every unboxing experience for their customers extra special but, most importantly, shares their ethos about sustainability. Read about Brixton Brewery's story, packaging journey, and more only here.
Tell us a bit about your brand, introduce it to the world!
We started in Brixton Brewery in 2013 and we've been brewing in this melting-pot part of south London ever since. Everything we do is supercharged with the buzz and electricity of our home, and its welcoming openness to new people and ideas.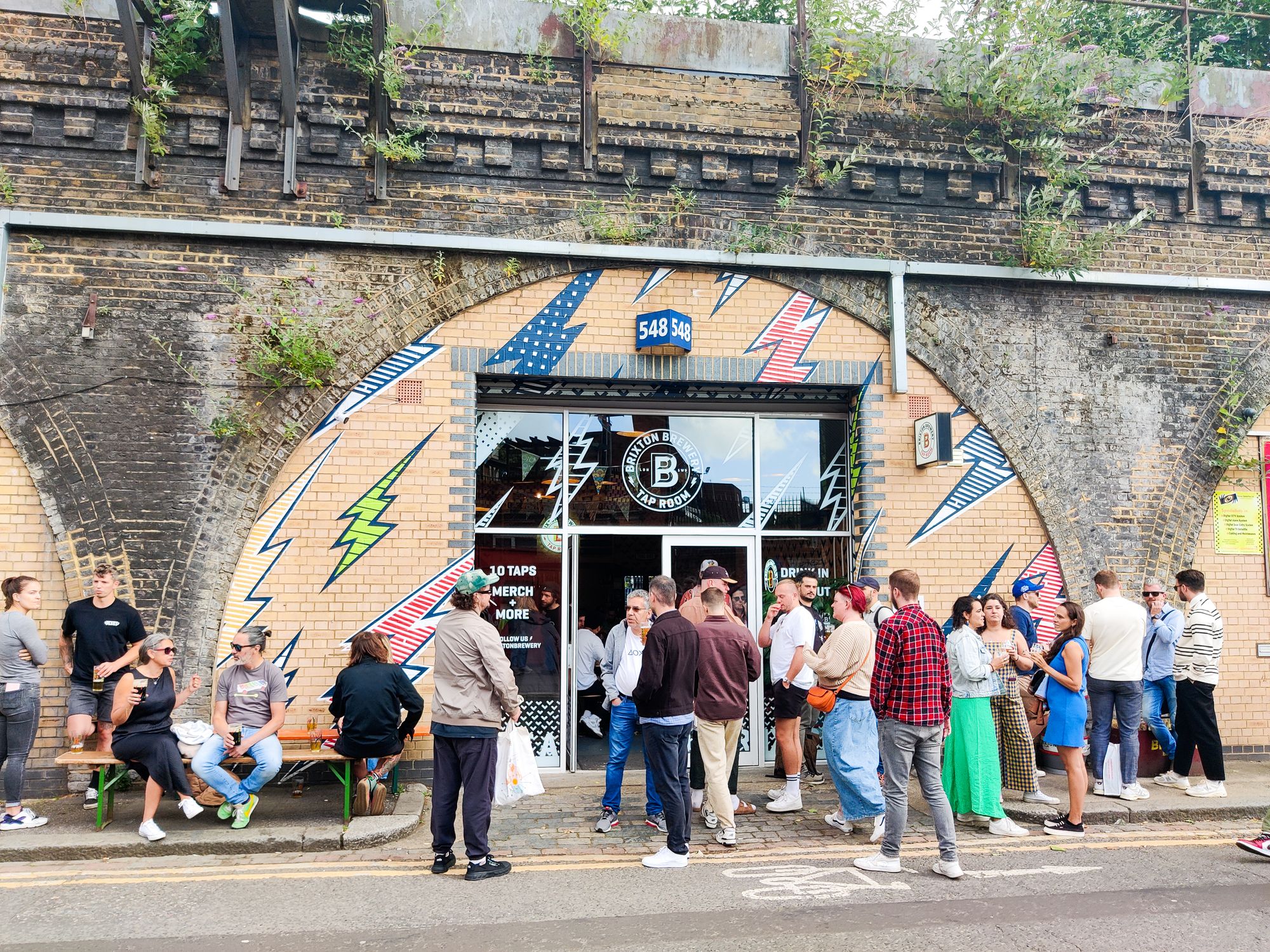 Our locally crafted beers are modern classics with a Brixton twist - telling the story of Brixton in their names, vibrant designs and flavors. From our ultra-refreshing Coldharbour Lager to our hoppy, juicy Atlantic American Pale Ale to our experimental Ltd Edn series, our range of bold, modern and perfectly balanced brews offers something for everyone to enjoy.
Tell us about the design for your packaging and how you're using them?
We've created two complementary packaging designs that encapsulate our brand essence. One of these designs prominently features our iconic bolts and chevrons pattern, while the other draws inspiration from a poem that we commissioned from local poet, Miss Yankey, celebrating all things Brixton.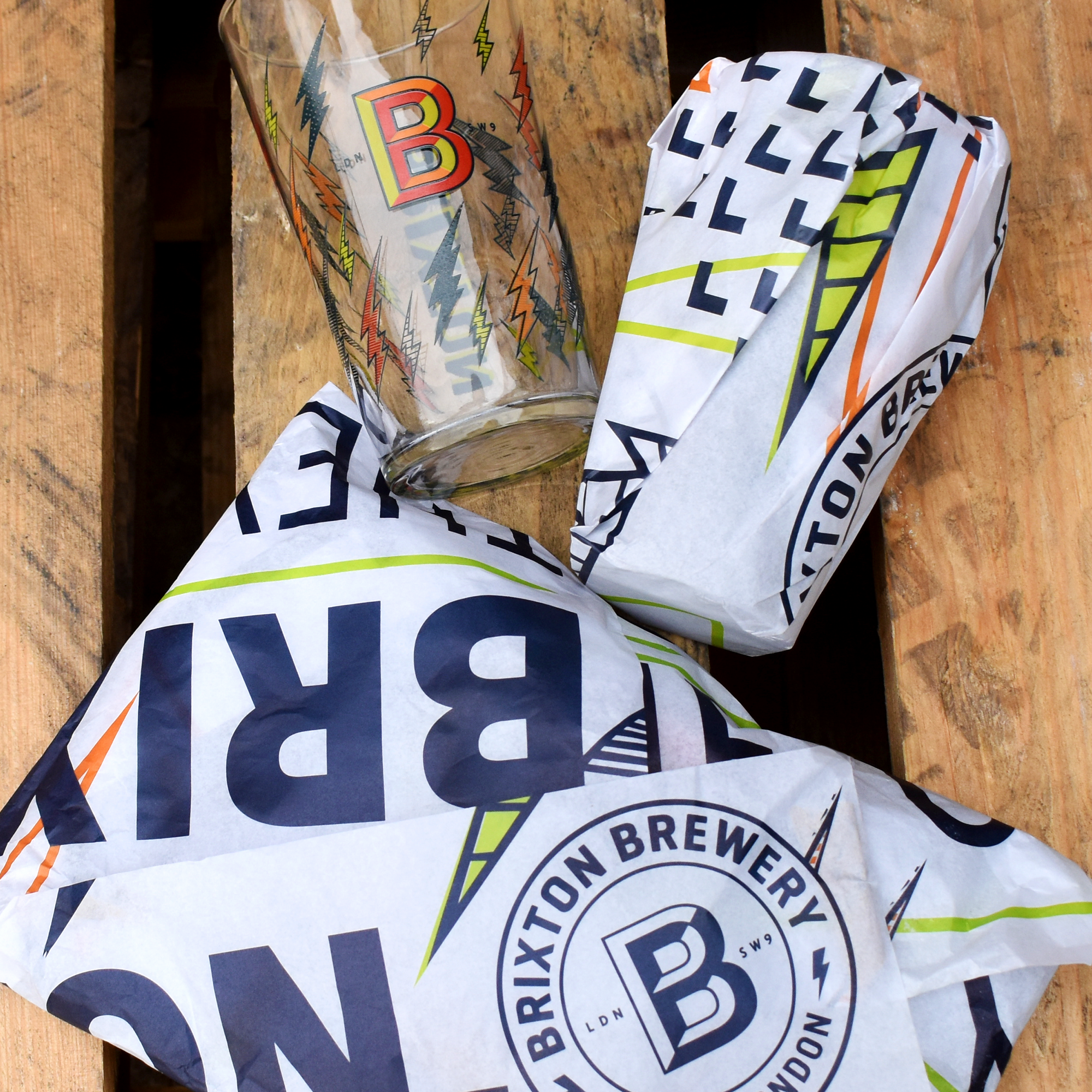 They're being used to package our glassware, we wanted something that would look awesome when cropped and obscured through wrapping, but also reveal a larger, captivating design when unfolded.
What made noissue a good fit for your packaging?
noissue emerged as the ideal choice for our packaging needs due to a combination of factors. noissue is known for their dedication to environmental responsibility, crafting packaging solutions from renewable plant-based materials and biopolymers. The ability to source eco-friendly materials for our packaging not only reflects our dedication to reducing our environmental footprint but also resonates deeply with our eco-conscious customer base.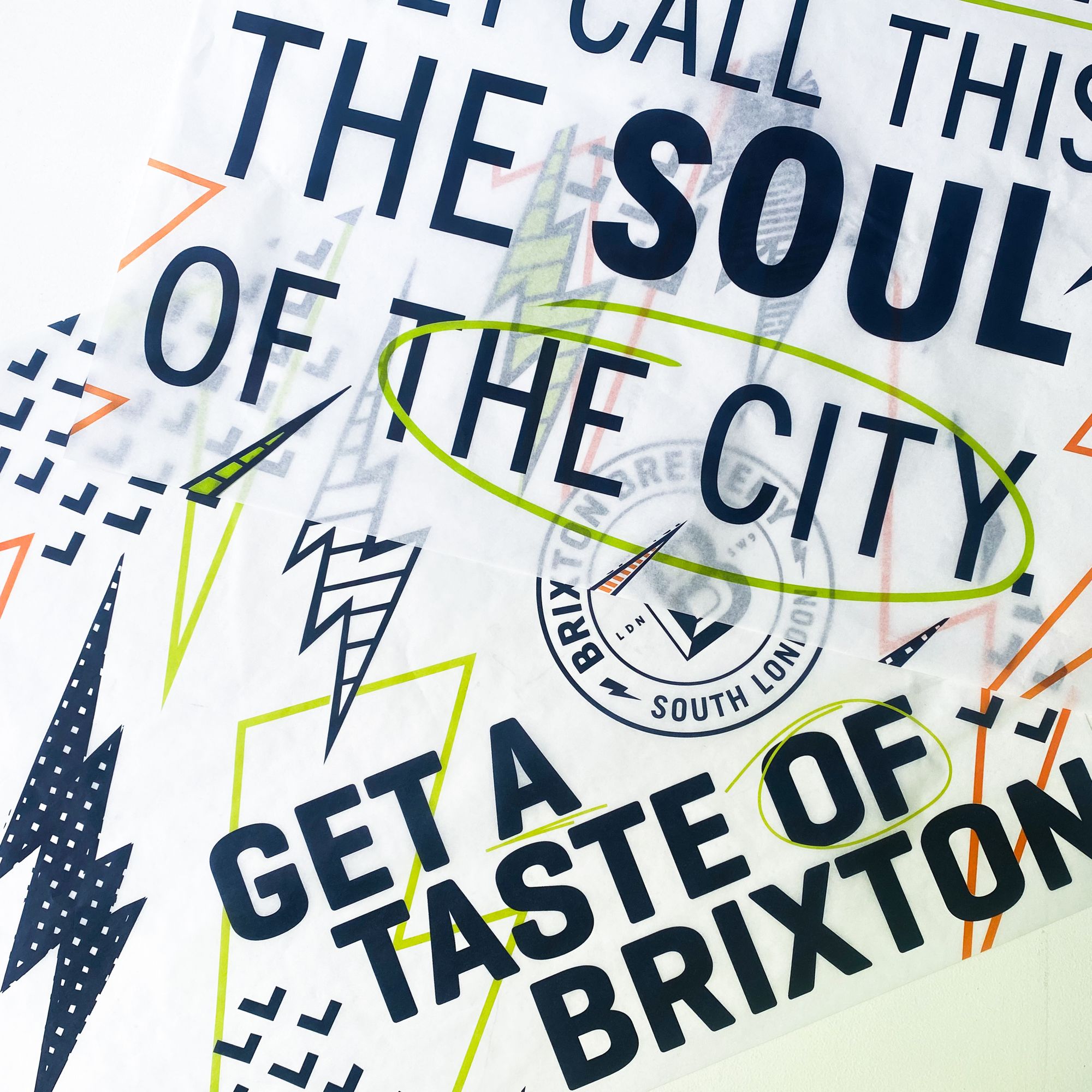 With noissue, we've found a partner whose ethical credentials resonate with our own, allowing us to package our products in a more sustainable way. Additionally, noissue's low Minimum Order Quantities (MOQs) have proven to be a game-changer for us. These low MOQs provide us with the flexibility to order multiple designs and even update them more frequently if needed. This allows us to stay fresh and relevant in a rapidly changing market.