Cara Fitzmaurice is the founder of Sparrows Nest Ceramics and works alongside her husband Andrew from their home studio in West Cornwall, England. In a world of mass-produced objects, they create space for the joy of unique, hand formed pieces that are made with love. Inspired by nature and with a folklore influence, their studio also happens to be the home of several sparrow families who return to nest every year, hence the name 'Sparrows Nest'.
Cara knew that with the creation of her new business, she wanted to be able to have the perfect packaging to match. She knew it was essential for her branding to also align with the packaging. For this project, she turned to Zainab Mughal, a fellow UK-based creative, to bring her vision to life.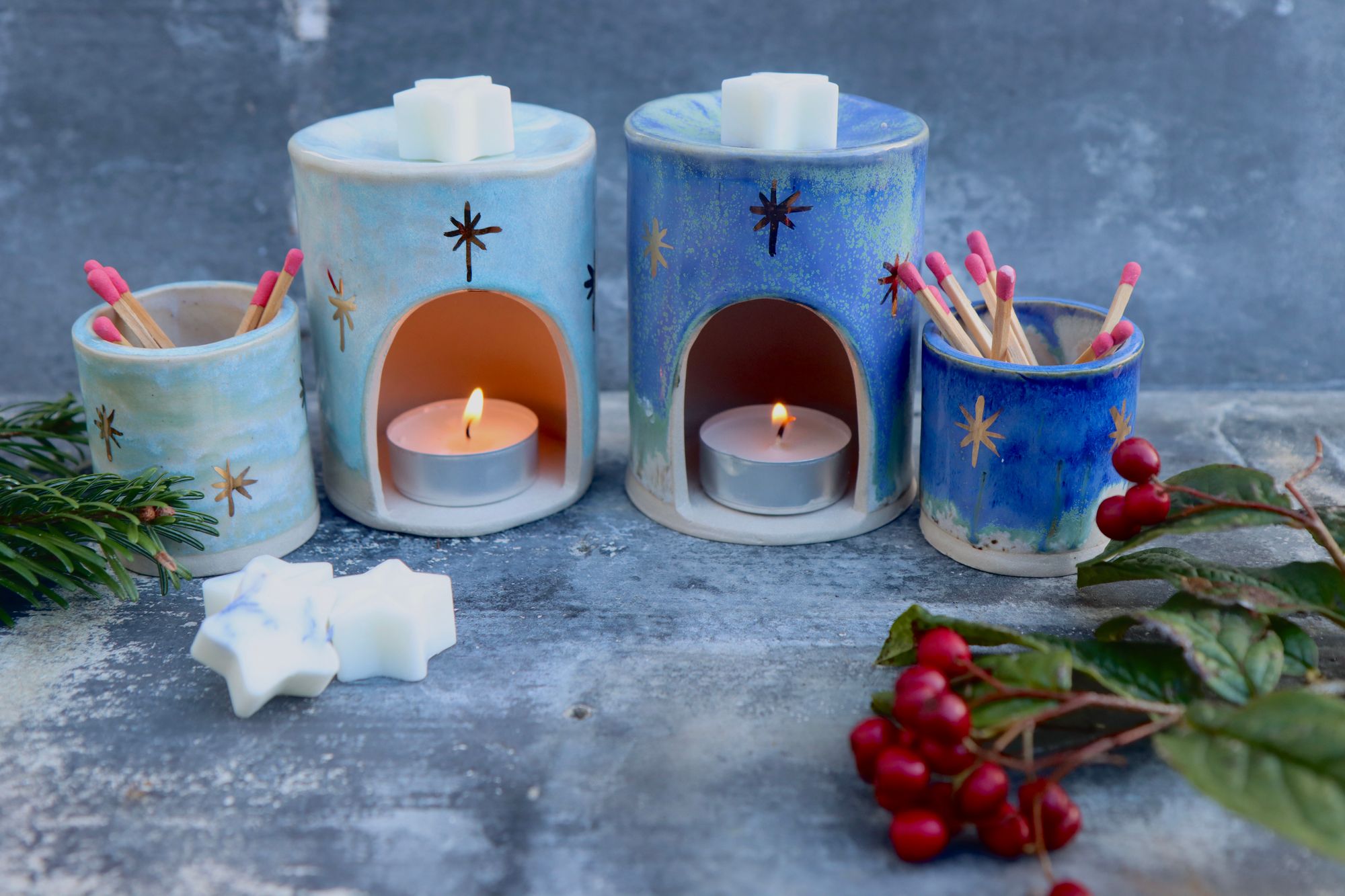 Cara left nursing after 22 years and had just started to set up her business a few months before the pandemic. She hand-builds all her work (no wheel used) and utilizes techniques such as raku firing, using foraged materials like dried seaweed and wood ash. These materials result in creating wonderful, earthy finishes. Their studio is partly powered by the sun, so they harvest rainwater for use in the making process, and they recycle their clay and use eco-friendly packaging.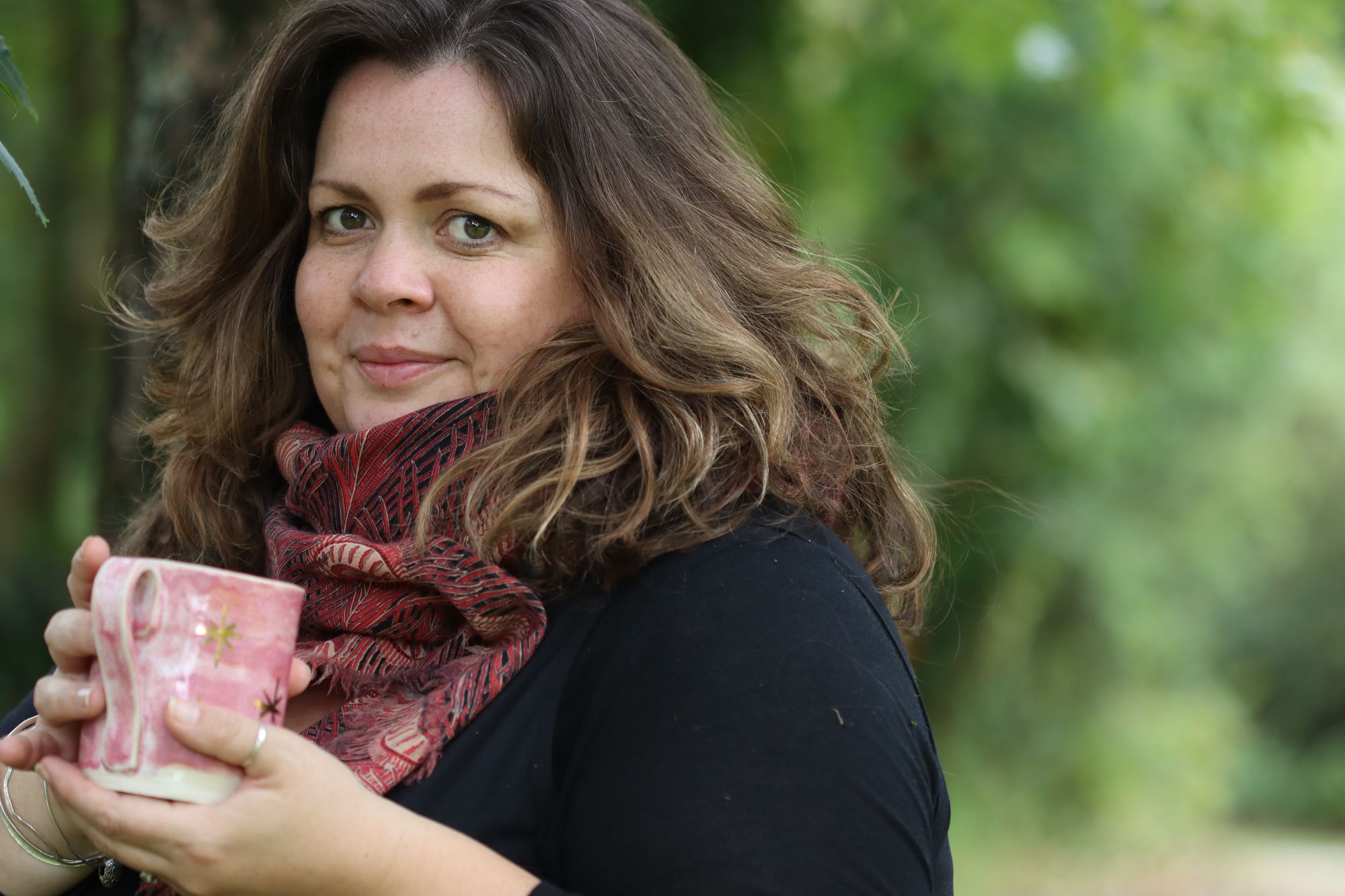 Freedom to express creativity and slow living are at the heart of Sparrows Nest Ceramics' core values. Cara and Andrew had both previously worked in high-stress fields so they wanted to be able to share the therapeutic nature of clay they experience with others through their workshops, courses and pottery at home boxes.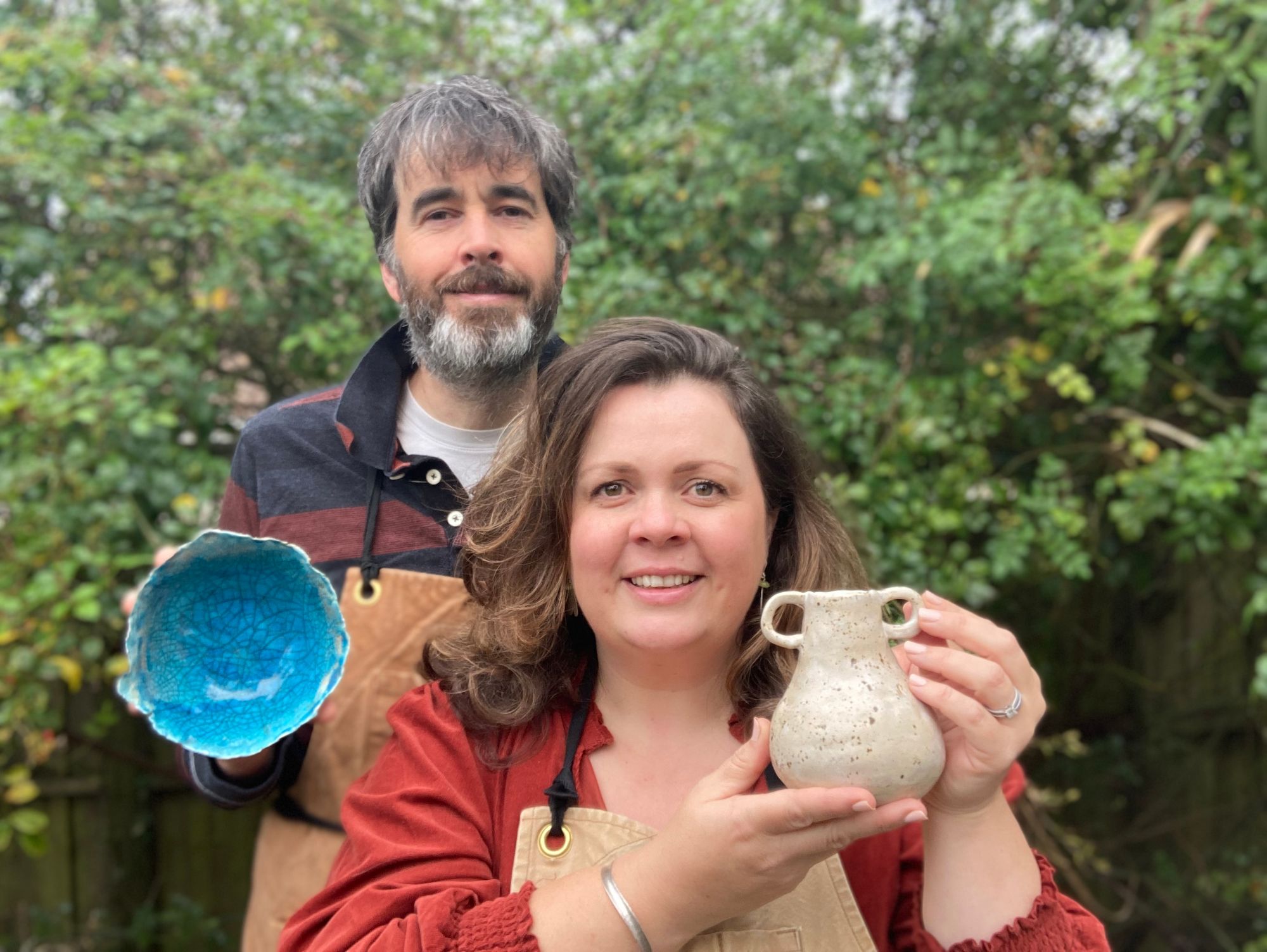 "Clay is my therapy, my meditative practice. With lockdown, I was limited to being able to share my joy of clay with others through workshops and retreats, so I decided that I would like to give my customers the option to try pottery at home - this at-home kit can be sent through the post." – Cara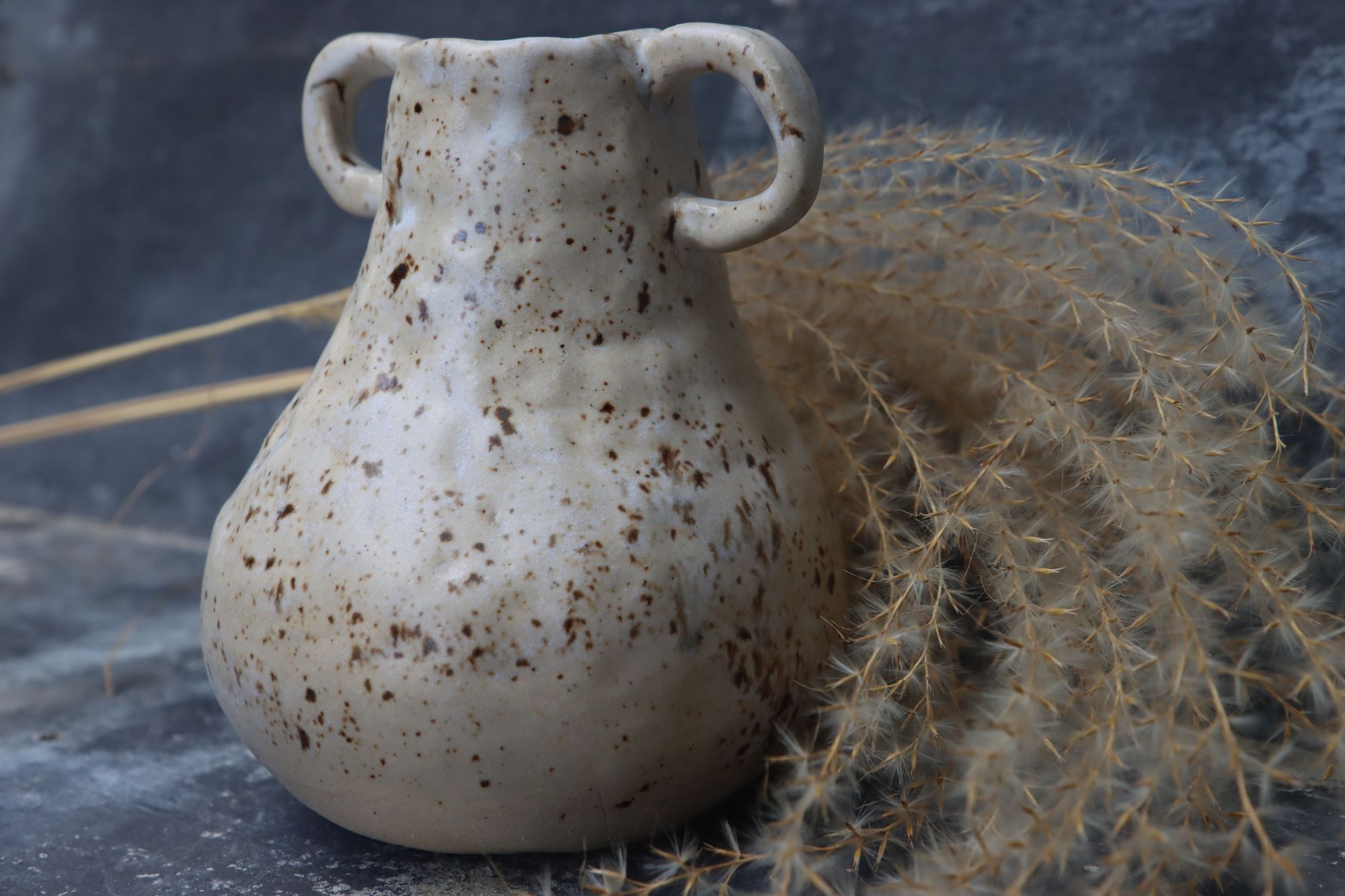 The creation of an at-home pottery making kit also led to the discussion of the packaging itself. It was essential that Sparrows Nest's packaging reflect their brand and their values. With this in mind, they went on their search for the ideal creative who could bring their vision to life.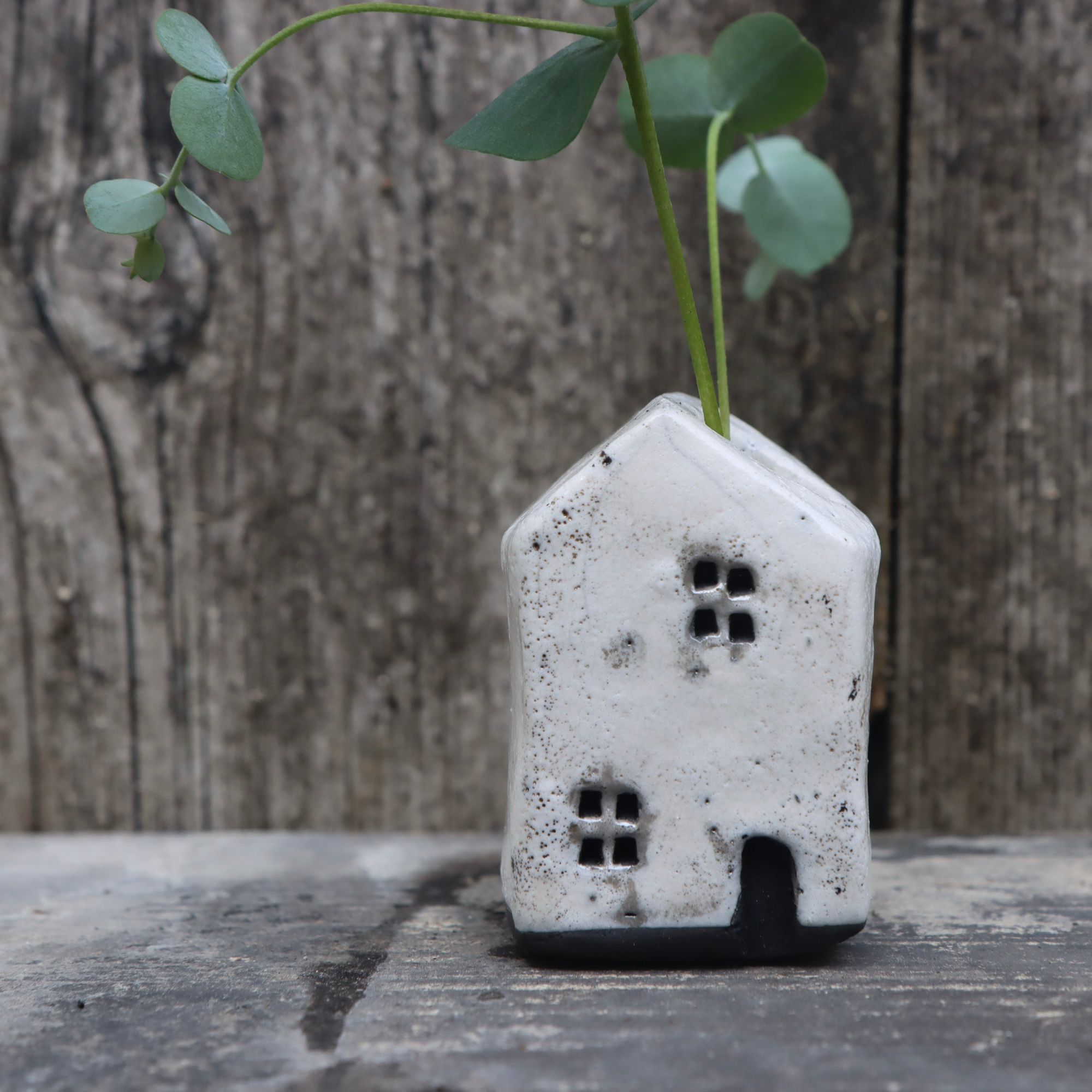 Zainab Mughal is Birmingham-based creative specializing in illustrative branding and packaging. Her branding style features a more modern and boho take compared to her illustrative style. She likes to design minimal, creative, and unique brand identities – something that will make the brand stand out from the competition.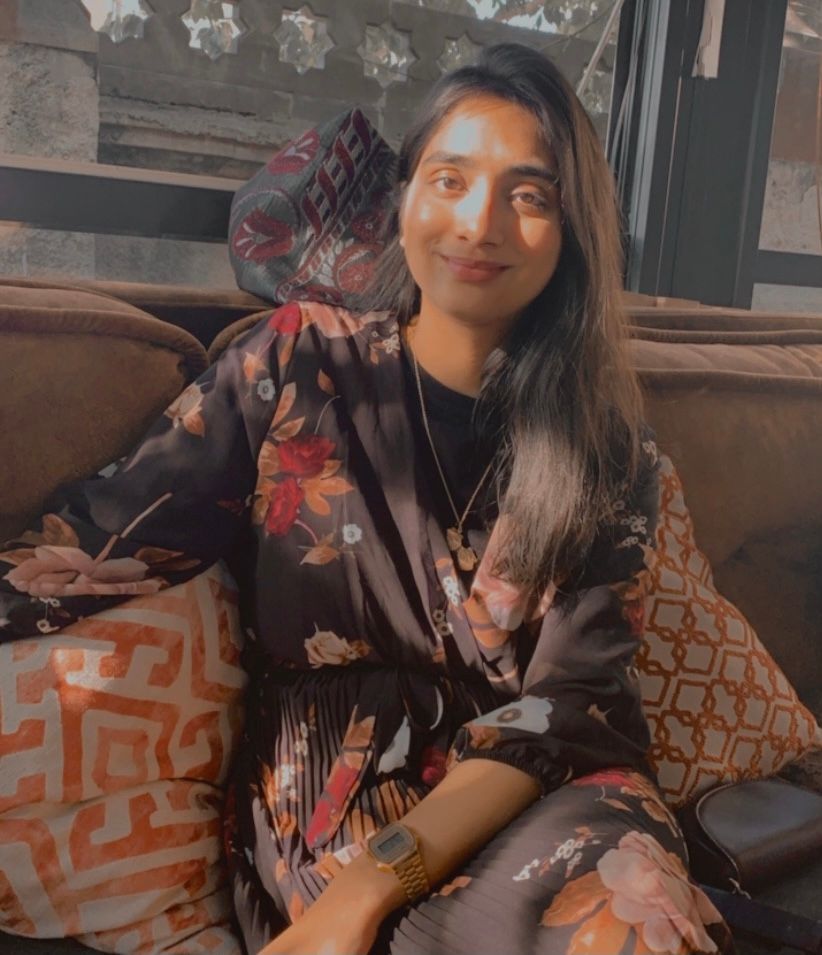 "I have worked on all different kinds of projects, from fashion branding to food chains, cosmetics, kids wear and even pet shops for bandanas. I enjoy projects where I have to be creative with my artistic flair on branding and most of my clients reach out to me because of my hand-drawn, illustrative touch." – Zainab
Cara had reached out to Zainab on Instagram regarding her branding ad. They both connected via email and later spoke through the phone to further discuss the project and have a better grasp of the vision intended for Sparrows Nest Ceramics.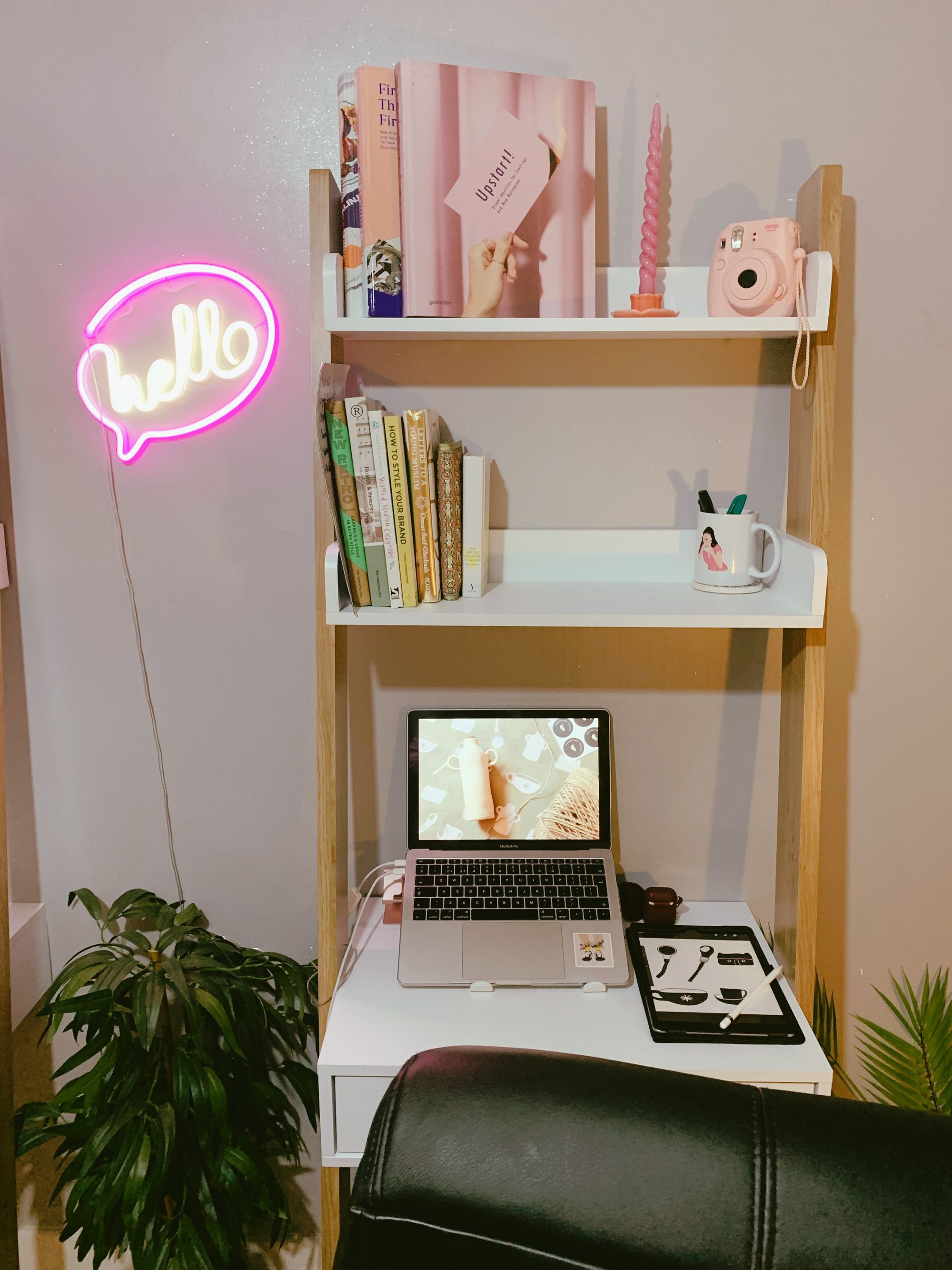 Cara says: "I wanted someone to work with me who took time to understand my brand, my needs and most importantly connect with my brand. Zainab's visuals really stood out on Instagram, leading me to look more in depth at her profile."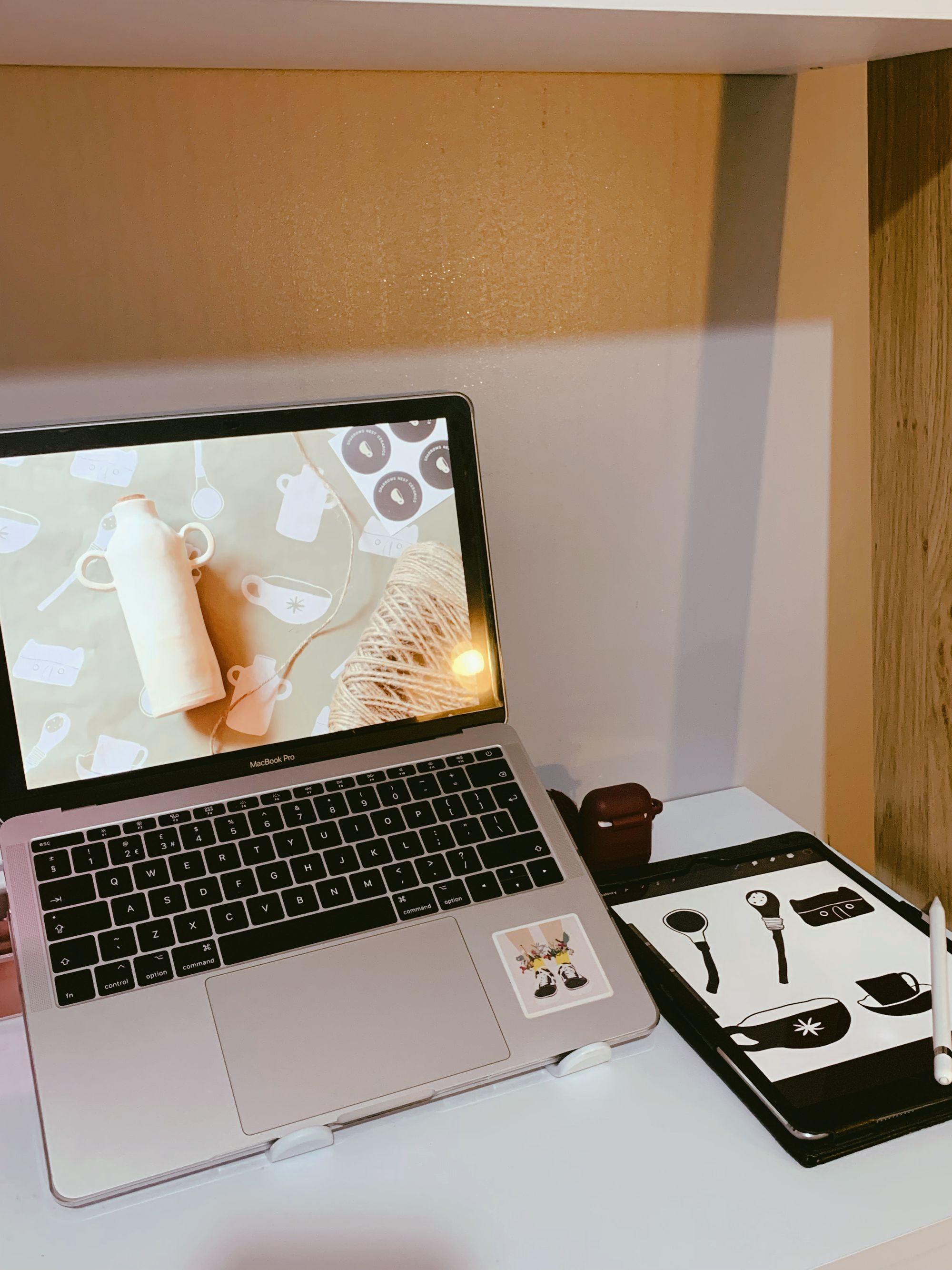 Zainab's profile was full of gorgeous, earthy palettes and Cara absolutely loved the positive female representation found in her work – the elegance of simplicity oozed through! They arranged to speak after exchanging some ideas via email, which only reinforced Cara's confidence in Zainab. The vision for a full branding package to represent the at-home pottery kit came to life!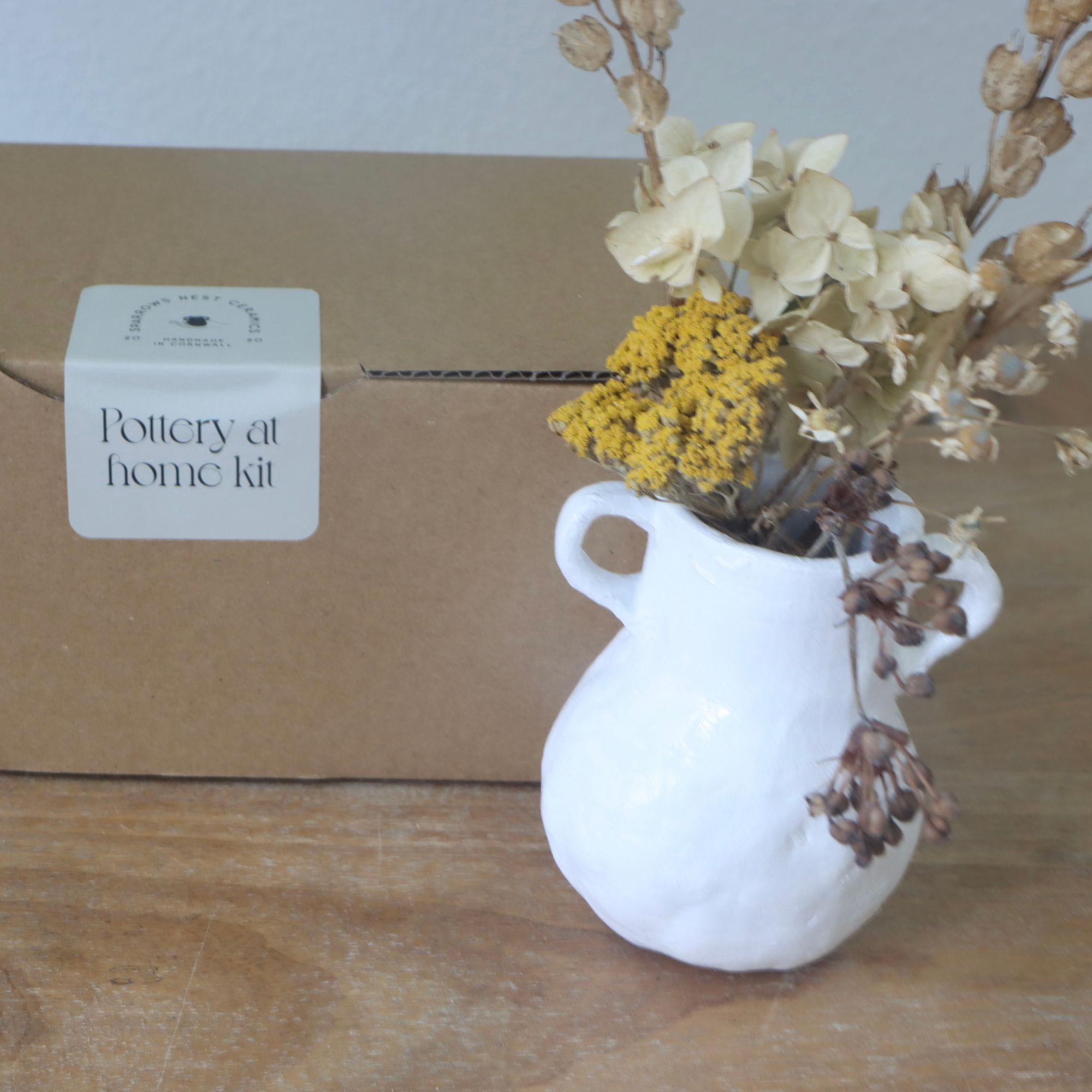 Cara had a fairly strong idea of what she wanted but needed help to fine-tune details to make sure all the ideas flowed together perfectly. Cara envisioned a free flowing, hand drawn feel for her branding, as well as illustrative design elements, which are Zainab's expertise. Since Zainab is drawn to projects where she can be expressive and creative with her designs, plus the inclusion of illustrations or graphics, it was a definite yes to the project!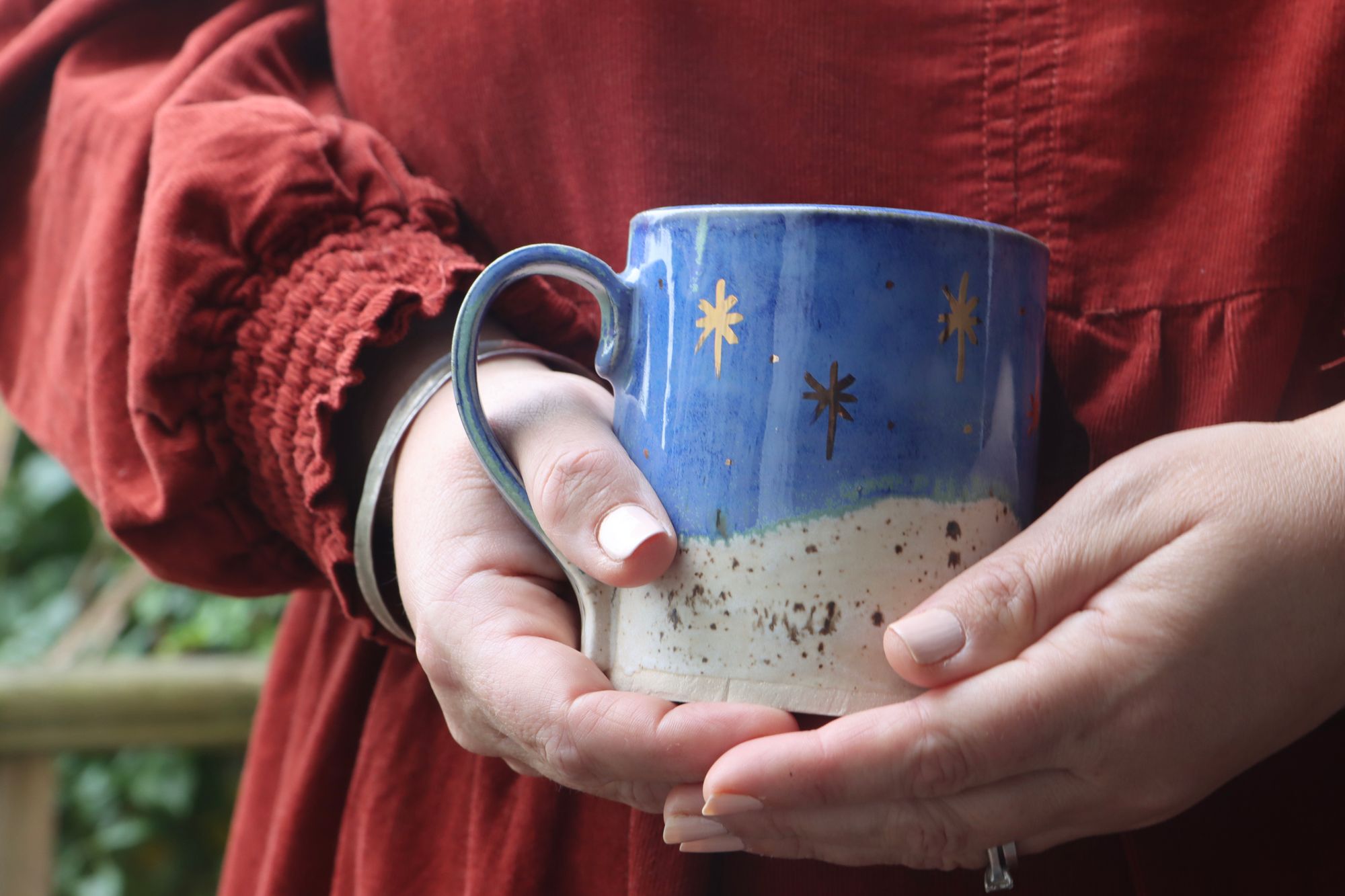 Zainab says: "Cara wanted a logo and branding that has a hand drawn feel as her products are all formed by hand and not on a wheel. So I went with creating the whole, hand drawn design elements bundle and textures on my iPad. This created an organic and unique look for her brand. I then revised and refined the design elements and vectorized them. Later, we used the whole set of graphic assets on branding and printed items which shows consistency throughout the brand."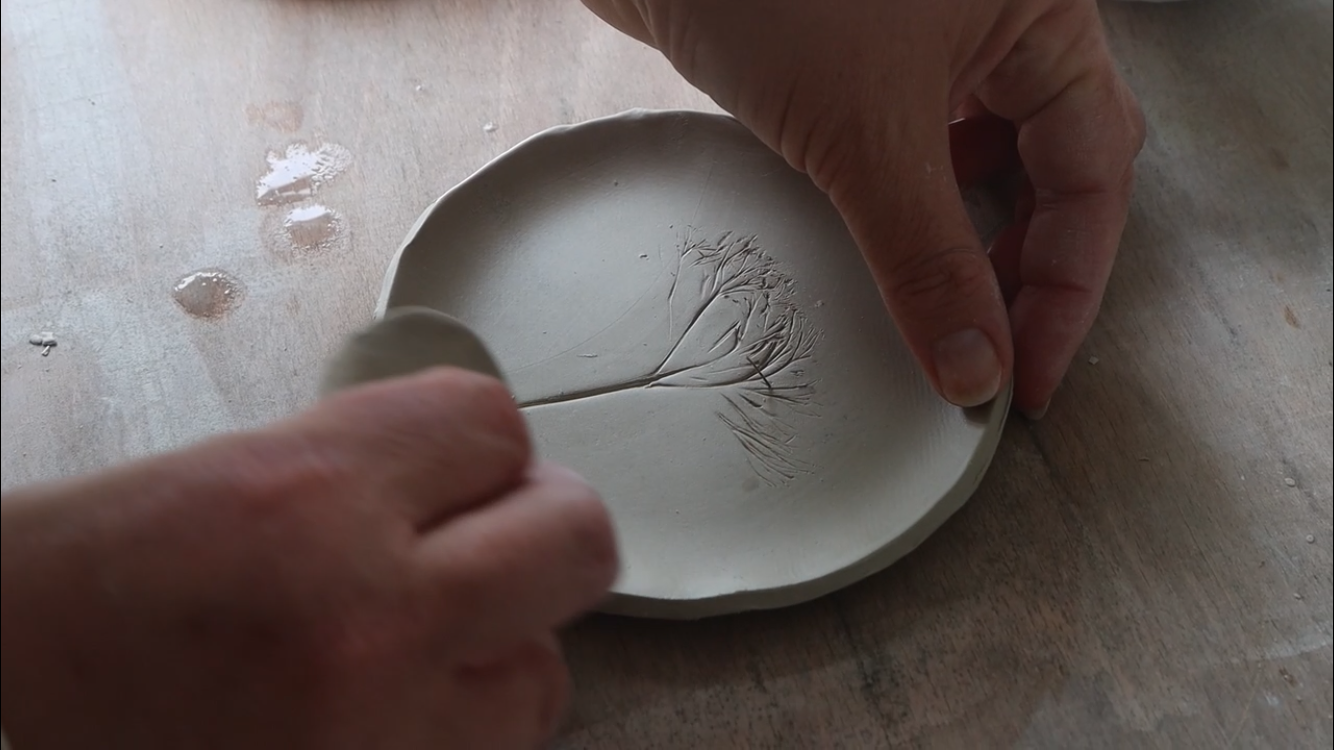 For their packaging, Zainab recommended noissue as she has been consistently recommending it as well to past clients. She had always received nothing but positive feedback from clients that had used their products.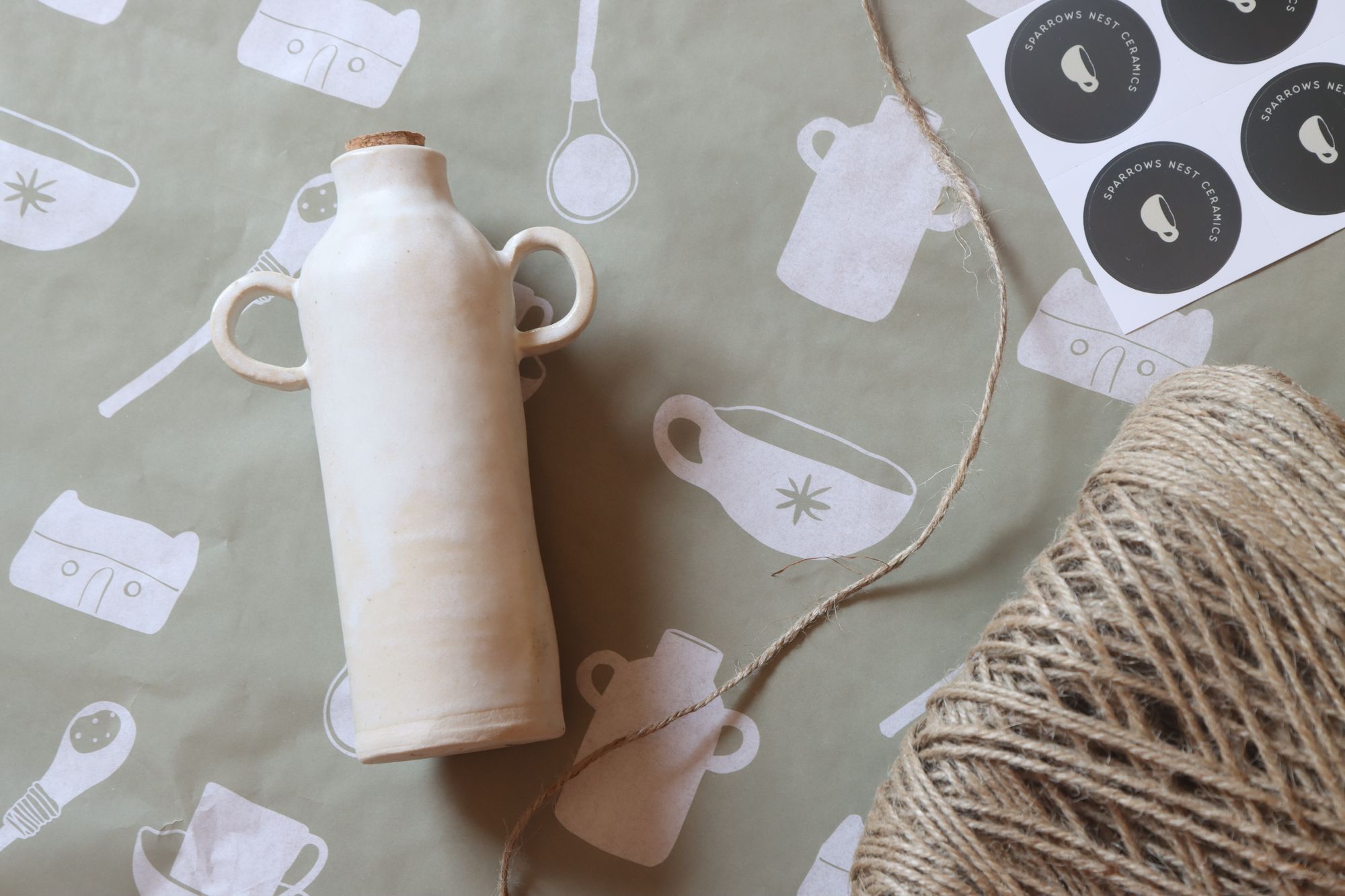 "Zainab recommended noissue as previous clients had had positive experiences. When I looked into noissue I felt the sustainability element of the company sat well with our core values as people and as a business. The customer service experience I had was great too, as I had uploaded something incorrectly and the noissue team dealt with it smoothly for me." – Cara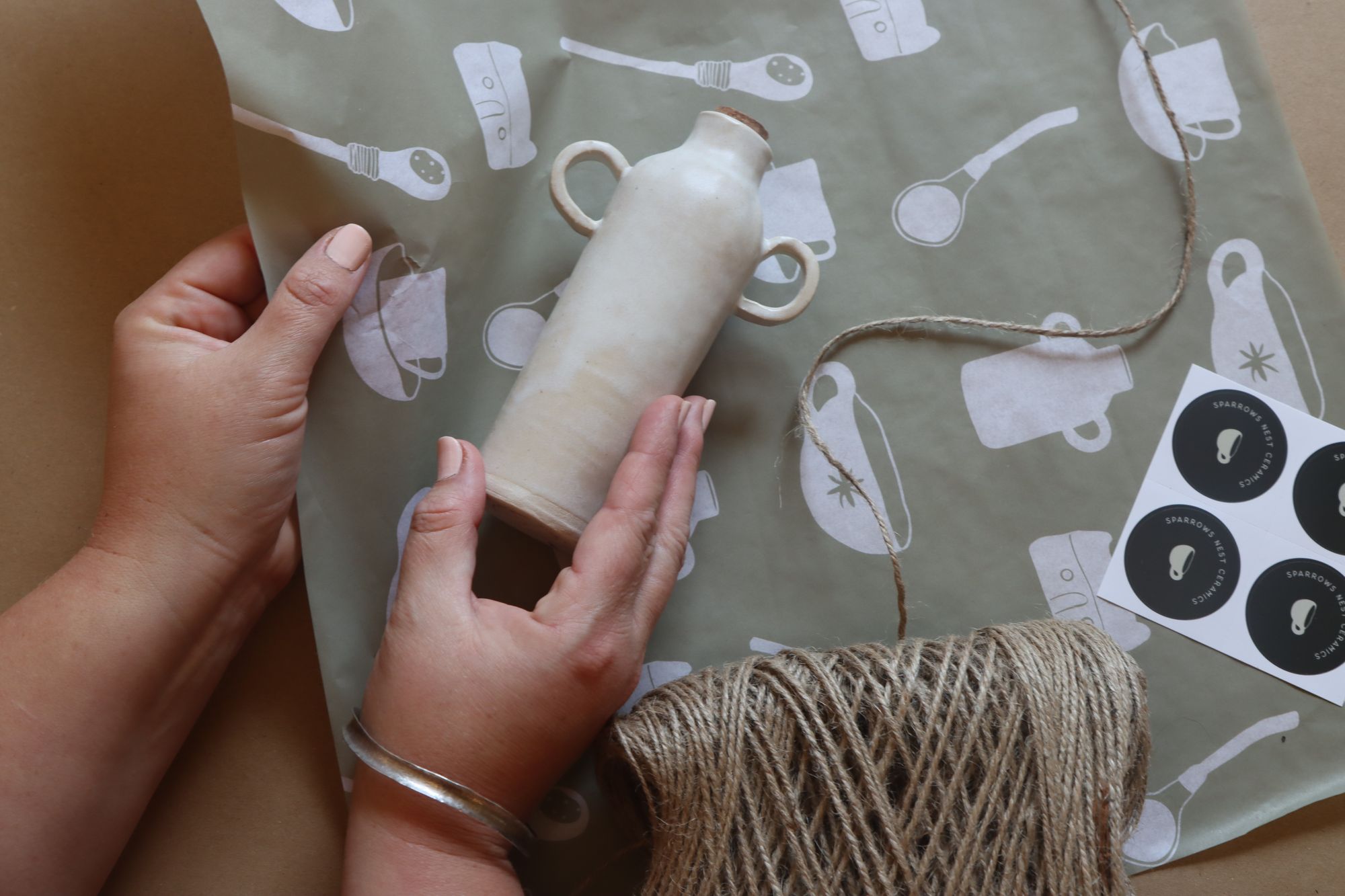 Wrapping up such a fun project together, both Cara and Zainab couldn't help but share a few memorable sentiments:
Cara exclaimed: "Zainab was so supportive when I would get in a muddle over technical things! I also sent her our first potter at-home box. I've yet to see her creations but as she's done pottery before, she could well be my competitor soon!"
Zainab shared: "The memorable thing for me would be that Cara is such a sweet person! Once I told her that I also did pottery in college as my extra subject, she straight away offered to send me her pottery kit box for free so that I could use it and experience it for myself. It was so fun to start creating again with clay and it was really sweet of her to help revive my college memories."
Check-out Sparrows Nest Ceramics packaging process and Zainab's designs in action here:
---
Find out more about Zainab Mughal and Sparrows Nest Ceramics here:
Zainab Mughal
Website: https://www.etsy.com/uk/shop/ZainabMughalArts
Instagram: @zainabmughalarts
Sparrows Nest Ceramics
Website: https://www.sparrowsnestceramics.com/
Instagram: @sparrows_nest_ceramics