noissue Custom Washi Tape by @yoursundayshop
Calling all makers, artists and illustrators: noissue Custom Washi Tape is here!

Our tape can be completely customized to your design and is also earth-friendly due to being 100% compostable.
Back Up a Second – Washi Know About Washi Tape?

Unlike Western paper that's usually made from tree pulp, Washi Tape is made from renewable sources like plants or in our case, grains.
noissue's Washi Tape is made from rice paper, which makes it break down in the compost and returns to earth with ease. Our Custom Washi Tape is also made with Forest Stewardship Council (FSC) certified materials and printed with a non-toxic ink and adhesive, which adds to its environmental credibility.
This means you can decorate your goods in style without worrying about the product's impact on the environment.
What is Washi Tape used for?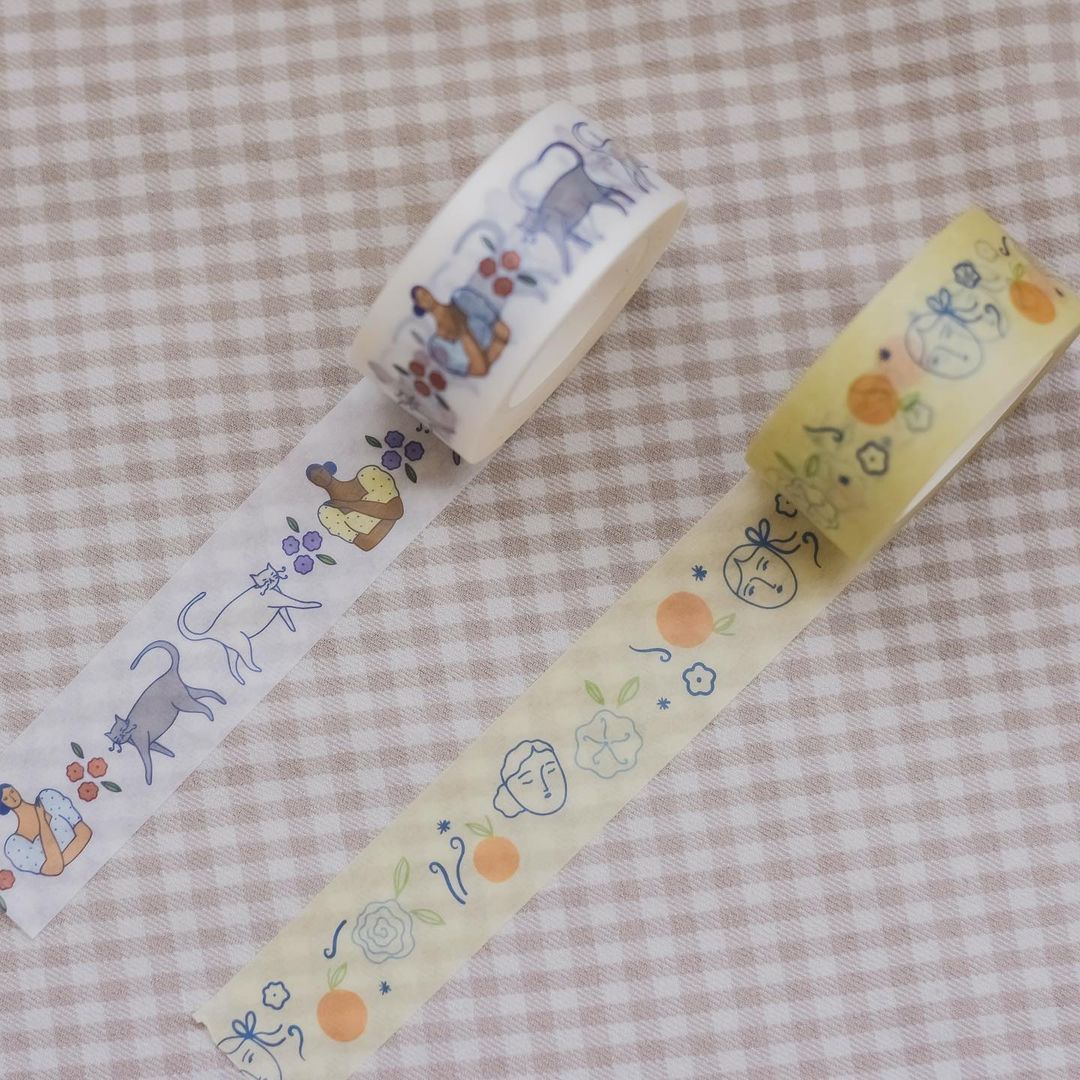 Washi tape isn't the strongest of tapes, so you shouldn't rely on it to seal the outside of your packages. It's more of a decorative tape, so it's best used on the exterior of packaging to gift wrap or brand items rather than hold anything closed or in place.  
If you're a maker or illustrator, it's also is a fantastic way to decorate journals, planners, letters and other craft items.

Our Custom Washi Tape can be kitted out with a design of your choice and used to seal envelopes or decorate the exterior of a package, like a Kraft Mailer or Mailer Box.
Washi Tape's stickiness doesn't need to be activated – peel it off the roll, and it's ready to go! It doesn't require any tools like a tape dispenser either, as it can be easily torn by hand.
It's also a creative way to share your artwork with customers. Due to the low MOQs available, it's easy to on-sell your branded washi tape as a gift with purchase at your store or as a loyalty reward.
Due to washi tape's reusable element, this is a practical gift that keeps on giving for your customers!
The Technical Details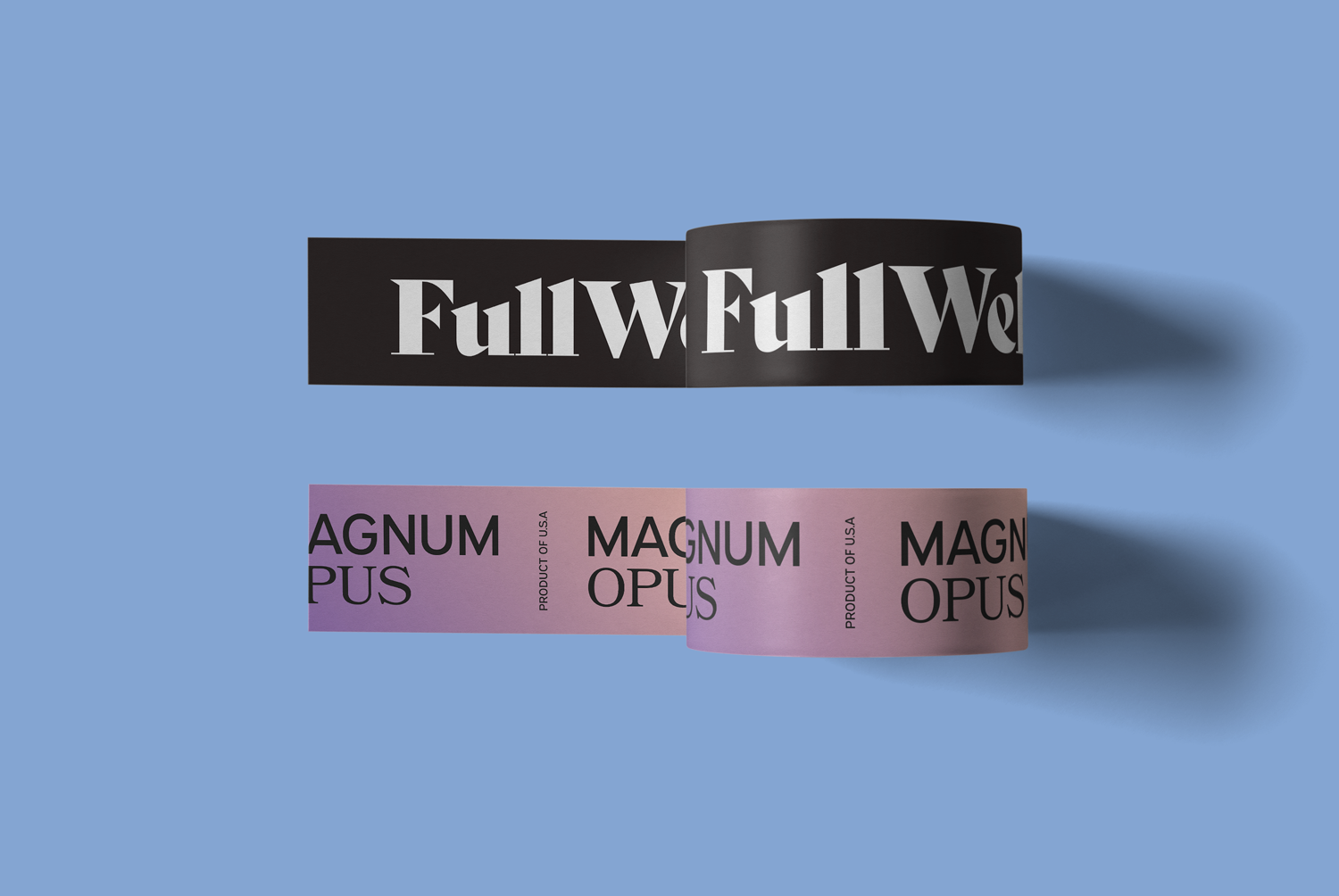 Material: Rice paper
Custom print options: 1 side
Sizes available: 15mm x 10M, 15mm x 20M, 25mm x 10M, 25mm x 20M, 50mm x 10M, 50mm x 20M, 75mm x 10M, 75mm x 20M
Thickness: Semi-transparent
Print colors: All (digitally printed)
Sustainability features: Non-toxic ink and adhesive, fully compostable, FSC-certified materials
Coating: Water coated
Minimum order quantity (MOQ): 5 tape rolls.
What Other Packaging Does Custom Washi Tape Pair Well With?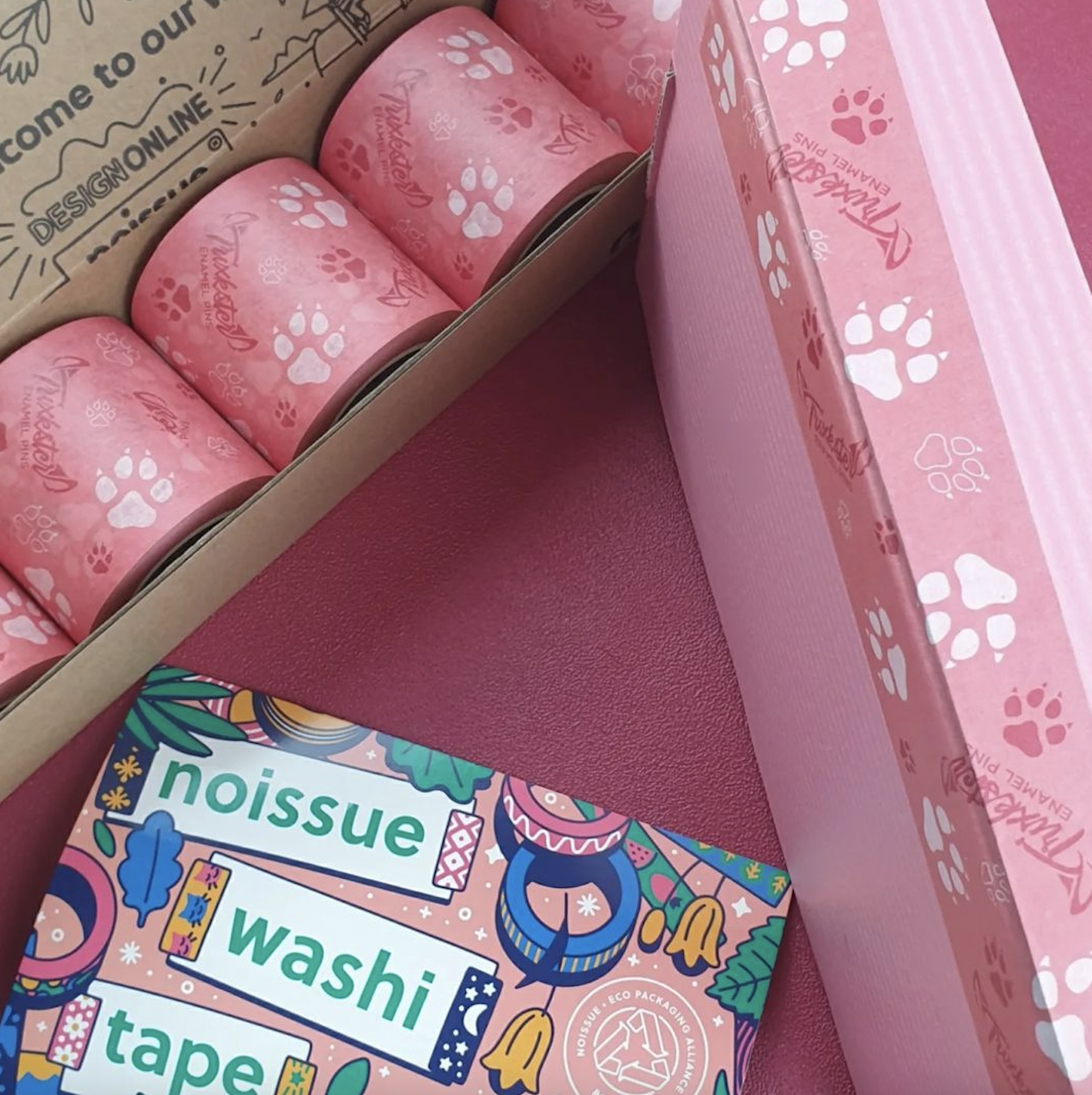 noissue's Custom Washi Tape can embellish the outside of most types of packaging. It's a great way of decorating the exterior of noissue Recycled Stock Boxes and noissue Recycled Stock Kraft Mailers. It's also a complimentary way of branding your products alongside a noissue custom stamp.
If you're using Custom Washi Tape as a gift for your customers and you need a gift bag or gift tag to pair your washi tape design with, check out noissue's Recycled, Custom Hangtags and our Recycled Drawstring Bags.
What Are noissue's Stronger Tape Options?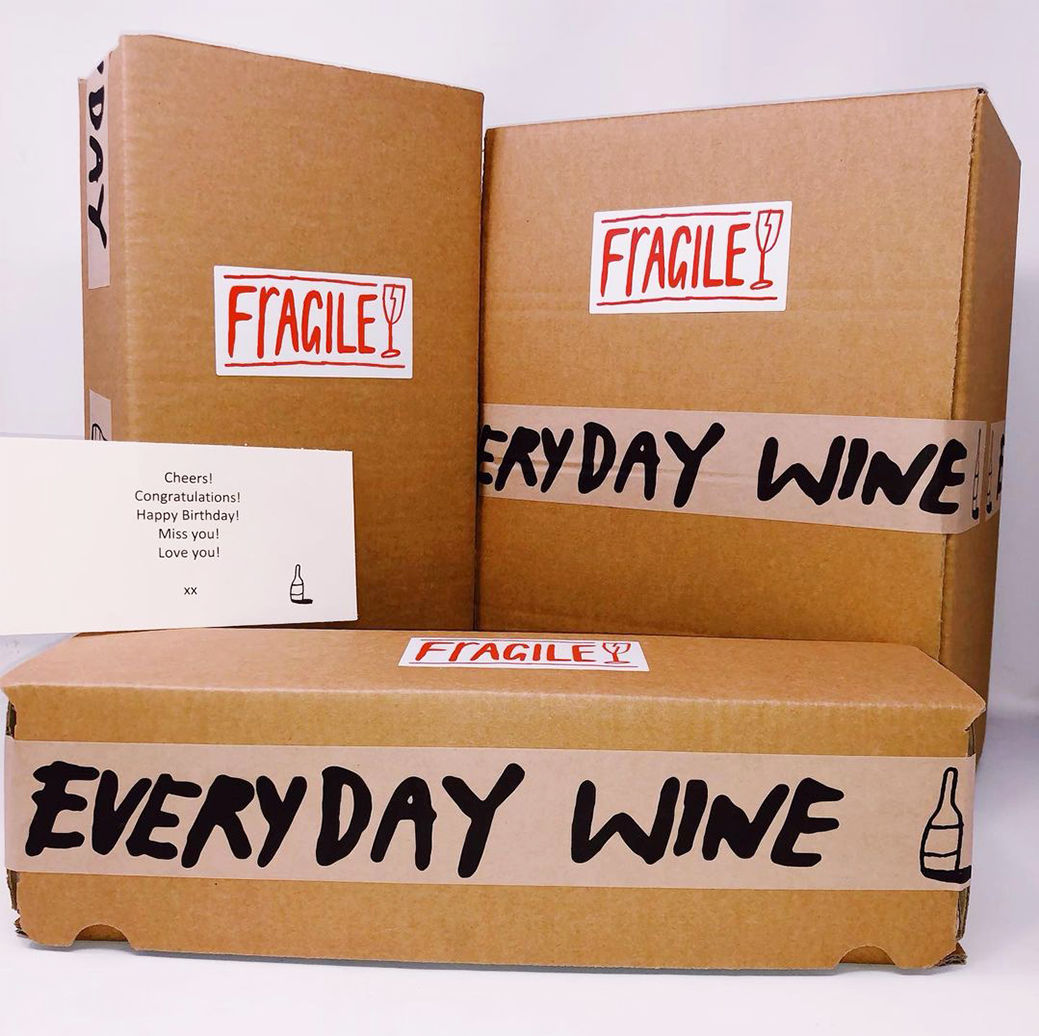 Washi Tape is intended as a decorative tape for packaging. It doesn't have the same strength as other packing tapes to seal packages because of the thinner natural material it's made from.
For a more heavyweight option than Custom Washi Tape, our Custom Water-Activated Tape can be designed in whatever color scheme, pattern or logo variation takes your fancy!
Our water-activated tape is sustainable due to having no plastic coating, unlike regular tape. Its stickiness is activated by applying a damp sponge to one side.
If you're not worried about having a custom design, then there's Self Adhesive Kraft Tape as a more durable, tamper-proof option. This tape is made from Kraft paper and is 100% compostable or recyclable. It's activated by pressing the tape down on the box or packaging surface.
Another great protective option is our Custom Reinforced Gummed Tape. The reinforced paper tape needs a sharp object to cut through it for the package to open, making it more tamper-proof than most tapes.
Wrapping It Up

We hope this guide gave you inspiration on the different ways to use Washi Tape!
Ready to get started with custom packaging? Learn more about the Washi Tape options available!
Browse our product catalog