Café Tres is a Denver-based bake shop that serves Cuban coffee and a selection of both sweet and savory puff pastries called pastelitos. Each of their pastries is filled with rich flavors, taking pride in the recipe that has been handed down through their family's generations of bakers. Michael Magluta Solis, the founder of Café Tres, shares about his journey of carrying on their family's legacy that began Café Tres, the inspirations behind their branding that draws influence from their Cuban culture, and how noissue helps uphold their commitment to sustainability with eco-friendly food packaging solutions.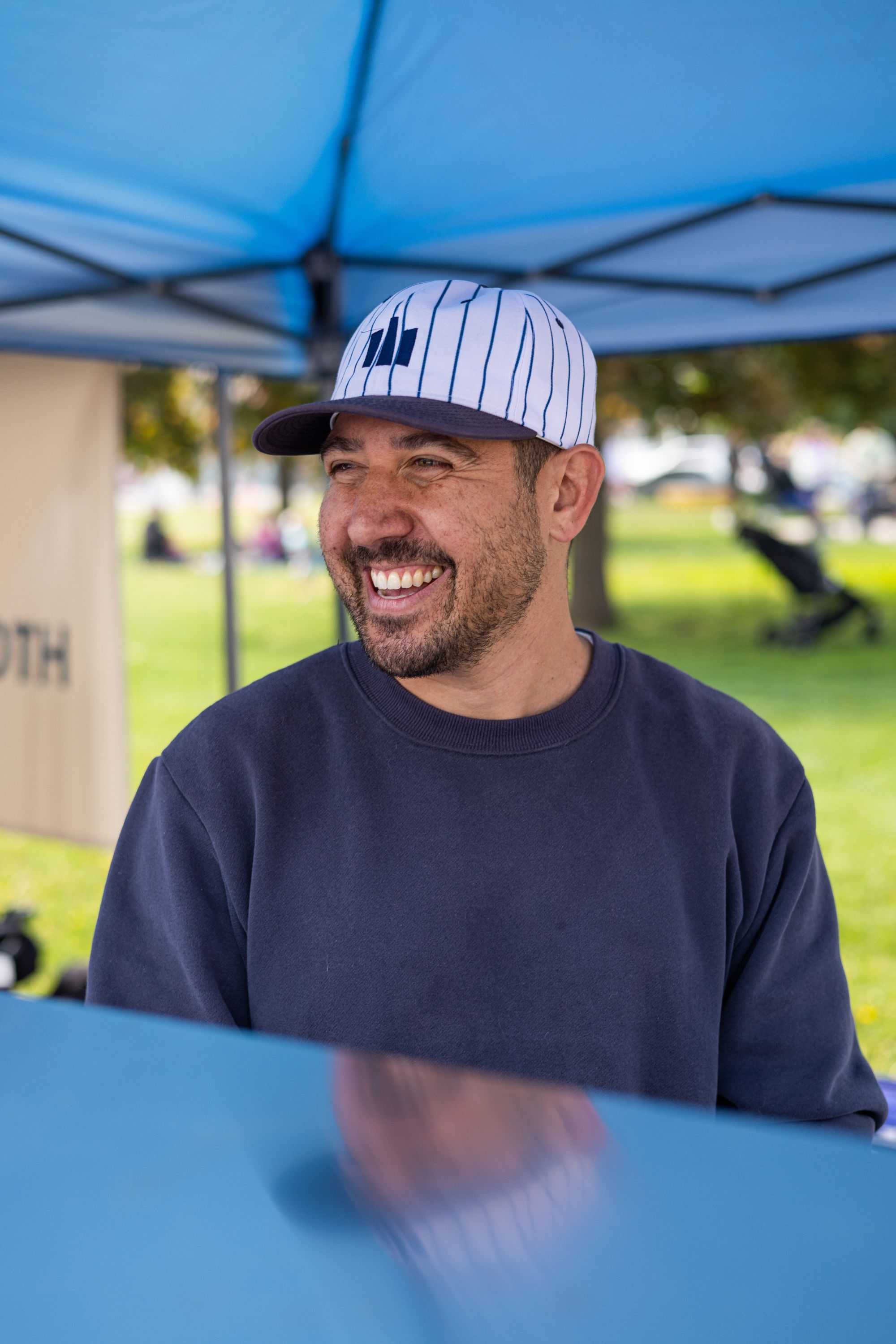 Tell us a bit about your brand, introduce it to the world!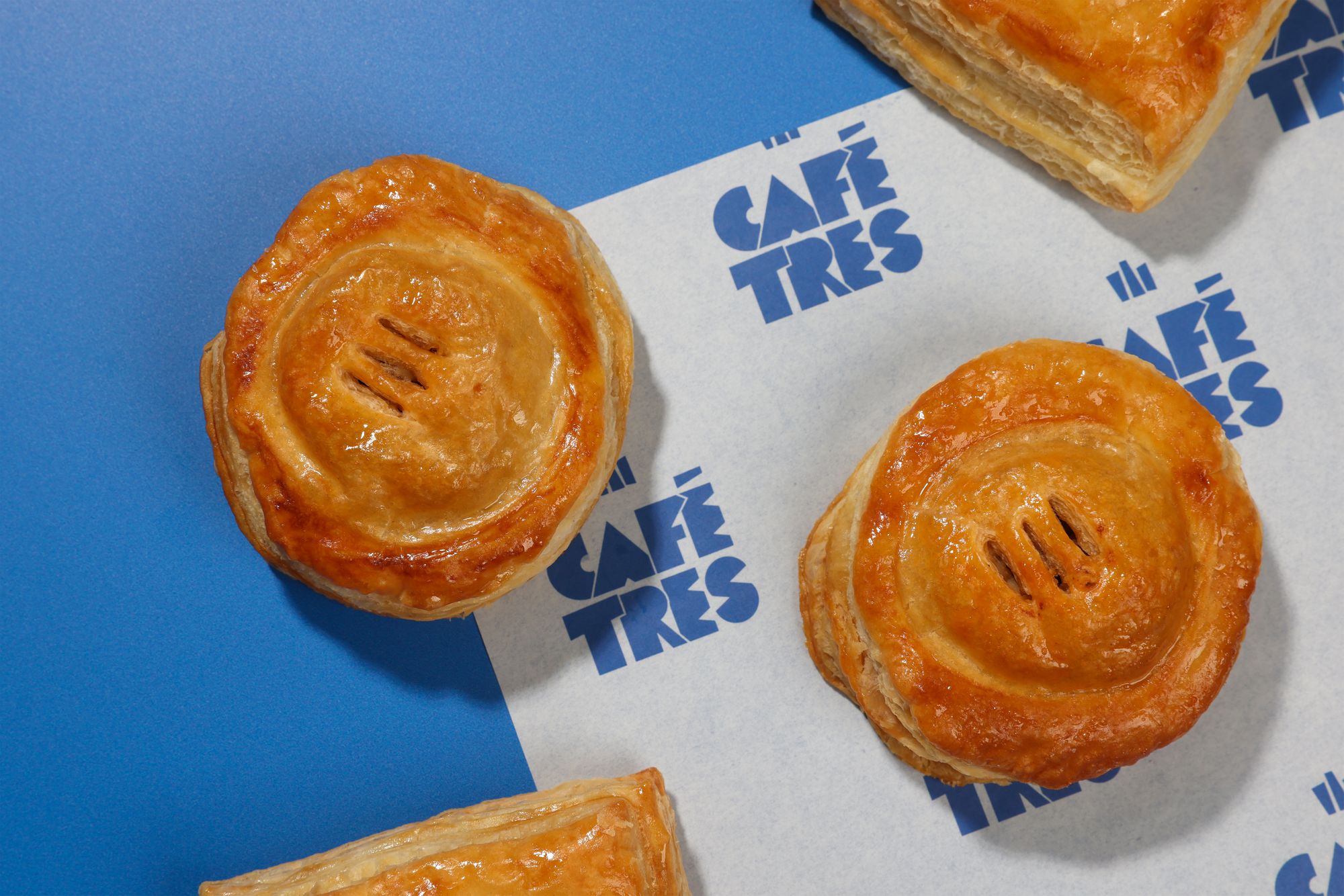 Café Tres is a Cuban bakery in Denver, CO with a rich family history of bakers, stringing back to the early 1900s in Cuba and then on to one of the first Cuban bakeries in Miami. Café Tres is sharing a taste of Cuban culture and morning traditions that hopes to broaden the Latin experience within Colorado's local communities. We specialize in pastelitos, which are sweet & savory filled Cuban puff pastries and Cuban espresso.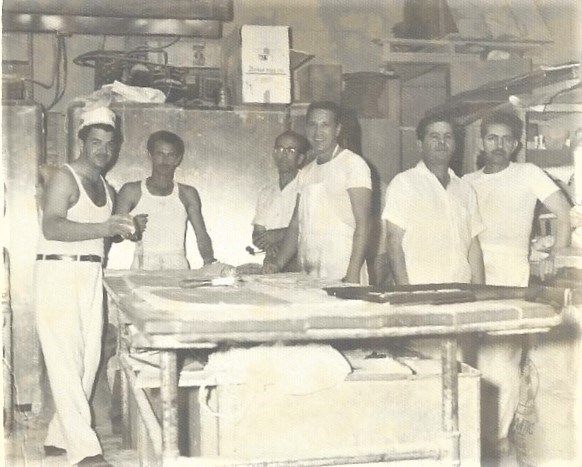 In the early 60's, Tio Alfredo, my great uncle who is on the far right, opened the first bakery in Miami. He was really the only baker at that time and would go on to teach the rest of the family and friends as they slowly trickled in over the years from Cuba to Miami. Many Cubans would swing by the bakery after arriving looking for work and were given employment or opportunities to pick up shifts and help out until they got on their feet.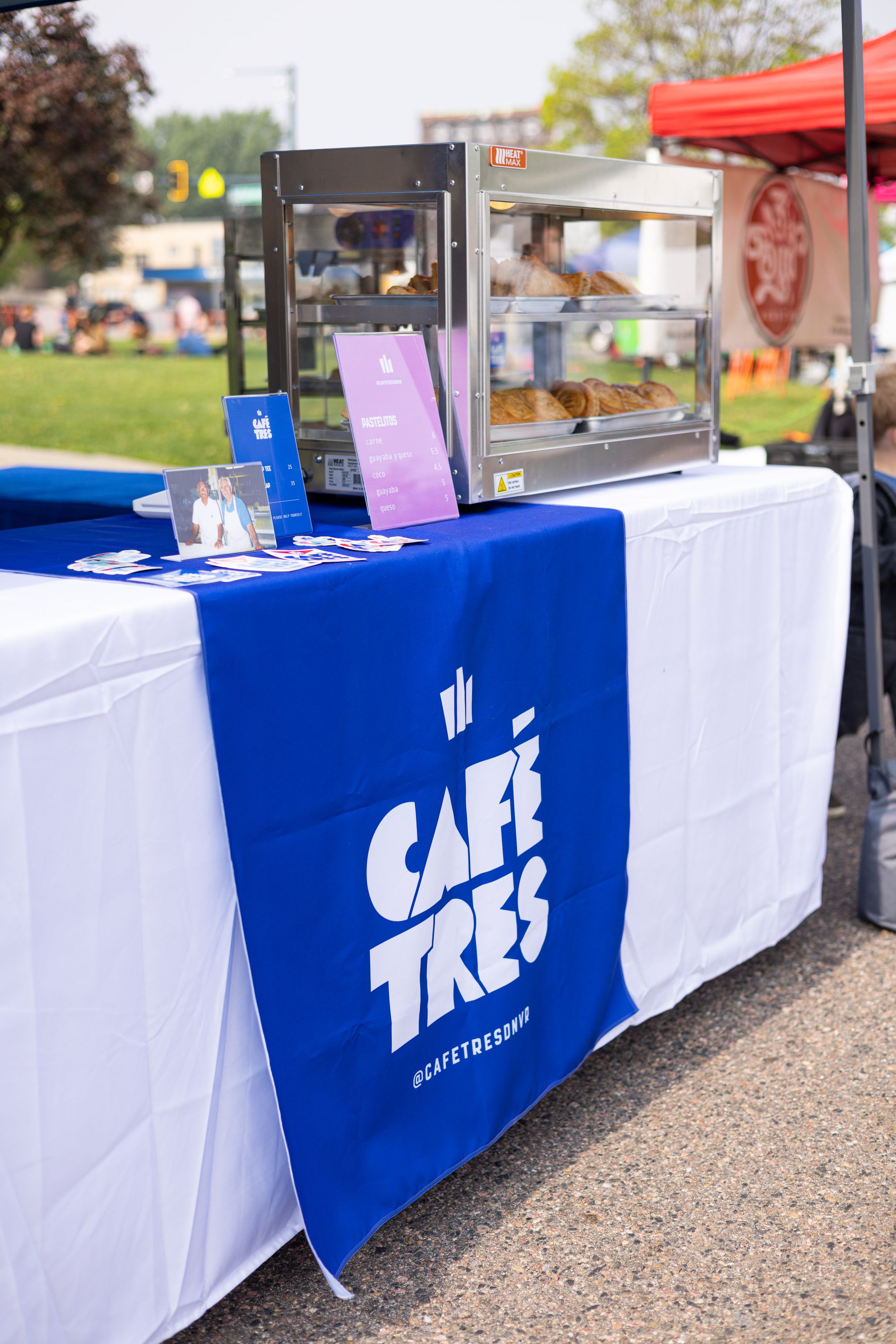 I moved to Denver in 2014 and the more time I spent in Colorado, the more I missed my home in Miami. The Latin culture, food and the conversational buzz that I was used to at every corner wasn't the same here. So, that's what kicked things off. My brain started turning, I was making mood boards non-stop, jotting down menu ideas, and doodling things until I eventually landed on Café Tres.
Tell us about the design for your packaging and how you're using them?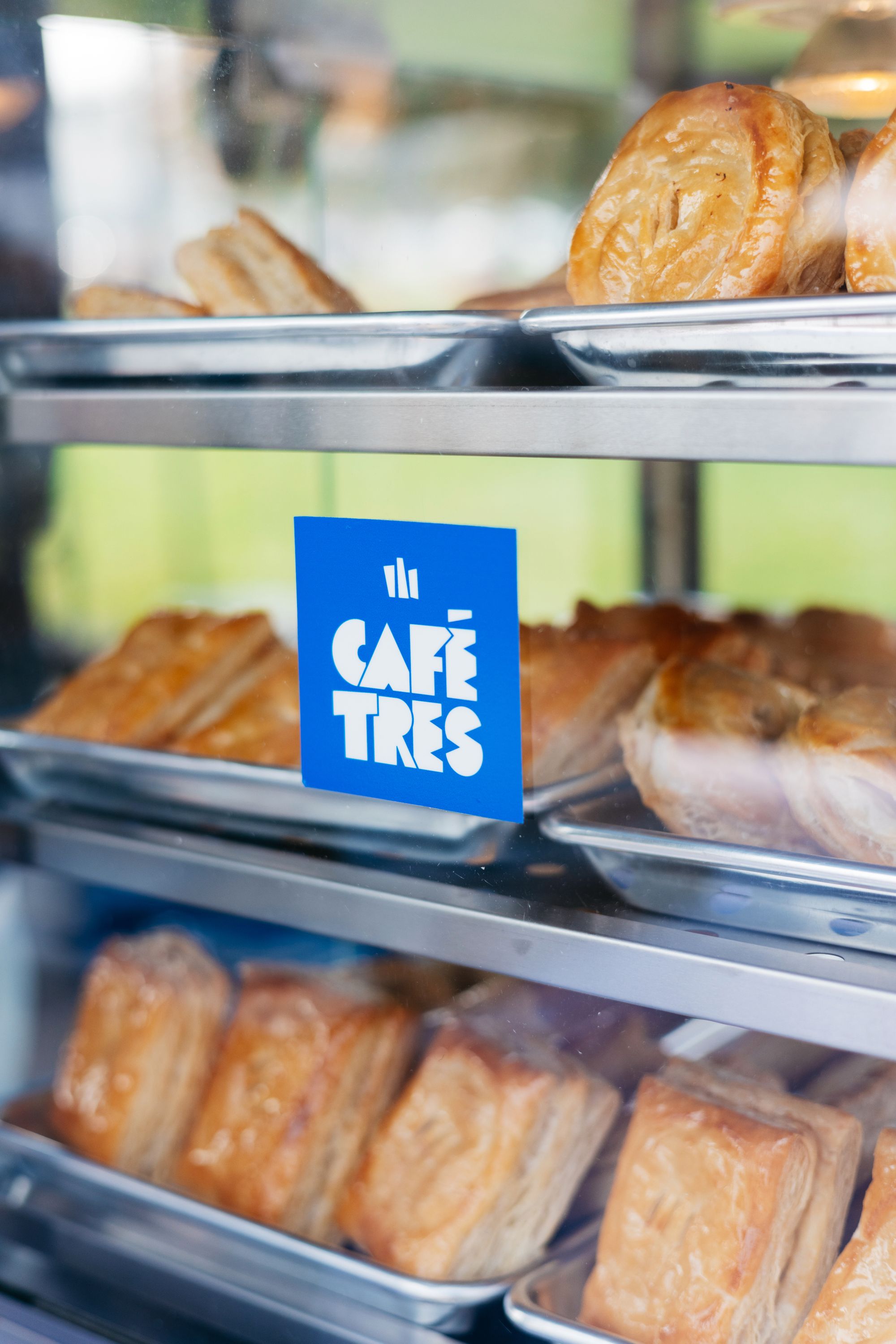 The name Café Tres stemmed from certain family ties with our earlier bakeries. We've had 2 previous bakery names since my family arrived in the states. The first being Three Little Bakers, and later on, Three Little Cakes, so I knew I wanted to tie the 3 into it somehow. After several iterations, we eventually landed on Café Tres. It keeps a variation of our "3" alive and would be, coincidentally, the 3rd iteration of the bakery.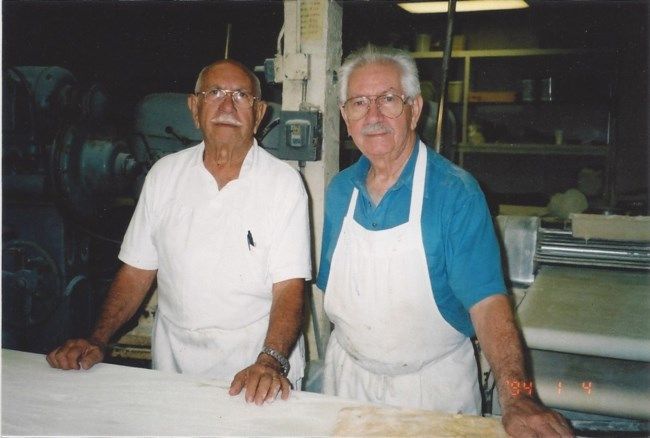 I've spent my entire career, up to this point, in art direction and design. After a long process, nearly 100 votes from friends, family, strangers and people I've met in the design industry, I landed on what you see here today. This specific direction was inspired by old Afro-Cuban jazz posters, album covers and lettering. We have a variety of colorways, secondary elements and even a version that hints at our Cuban flag, but to get things going and really start building brand recognition, I thought it was best to keep things simple with a repeated pattern of our primary logo.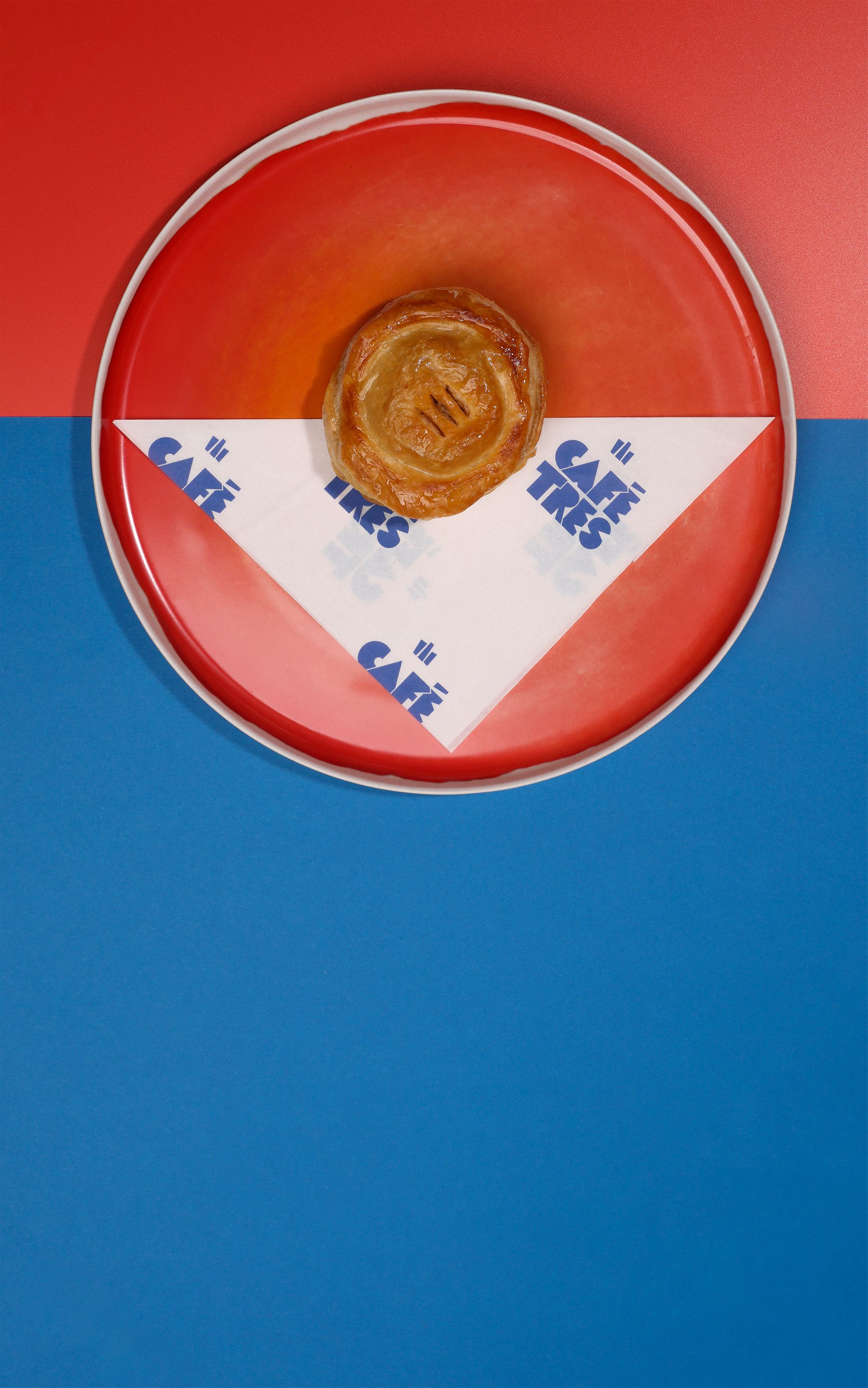 We're using noissue Food Safe Paper to line all of our pastry boxes, smaller to-go bags, as well as just single pastelito sales. Everything gets wrapped!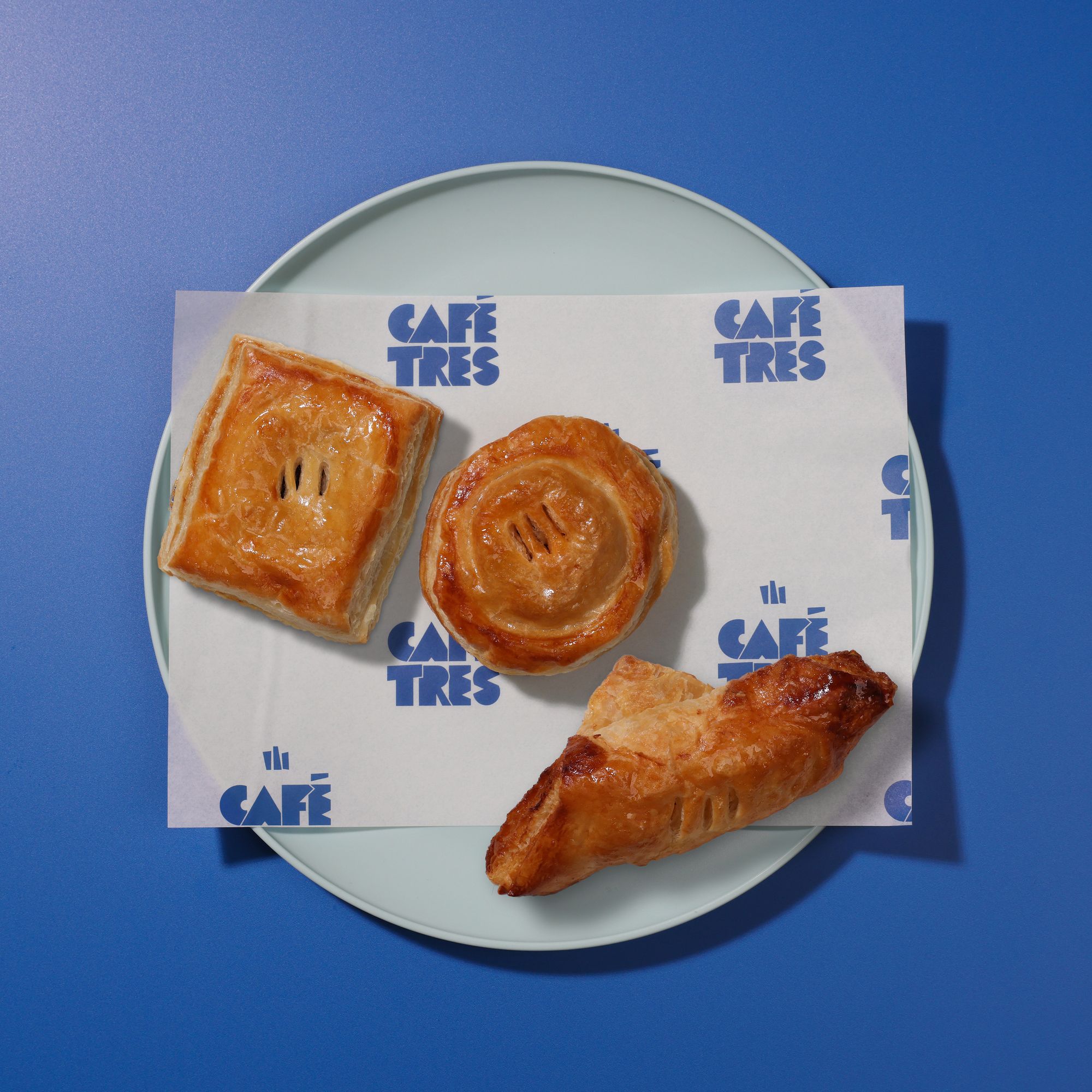 What made noissue a good fit for your packaging?
I had been searching for sustainable, custom eco-friendly packaging options for some time and there are surprisingly not many options. At least for someone as picky as me that was looking for a certain quality as well as able to design everything myself. The fact that there are also low minimums on most of the offerings played a huge role too, as we are just getting started and it allowed me to place an order worry-free and make sure it indeed was what we were looking for.
I am BEYOND happy with the results. Great quality, vibrant printing, the 7x10" size is perfect for all of our current uses, and best of all, the amount of compliments I receive about our branding when I hand someone one of our pastelitos wrapped in noissue's food safe paper.