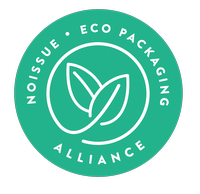 Who says sustainability can't be fun and enjoyable? Meet Fasihah. She founded Captain Gee – a fashion brand that sells bright tiny clothes for fun tiny people.
Based in Malaysia, Captain Gee was set out to launch in events planned out pre-pandemic. When lockdowns came about, Fasihah had to resort to an online launch instead. Being an artist ever since, Captain Gee became Fasihah's creative outlet and a way for her to practice and teach sustainable fashion to both kids and kids at heart.
Learn more about the fun brand in Fasihah's own words:
"Hello! my name is Fasihah Abd. Rahim, the creator of Captain Gee Kids Clothing and I'm from Kuala Lumpur, Malaysia.
The name Gee was lovingly (or rather weirdly) given to me by my adorable eldest niece when she was a mere year old bub! – she's eight now, but the name stuck with me ever since. The Captain was added to fully encapsulate the brand's identity. - A captain in creating a fun and sustainable kids clothing brand."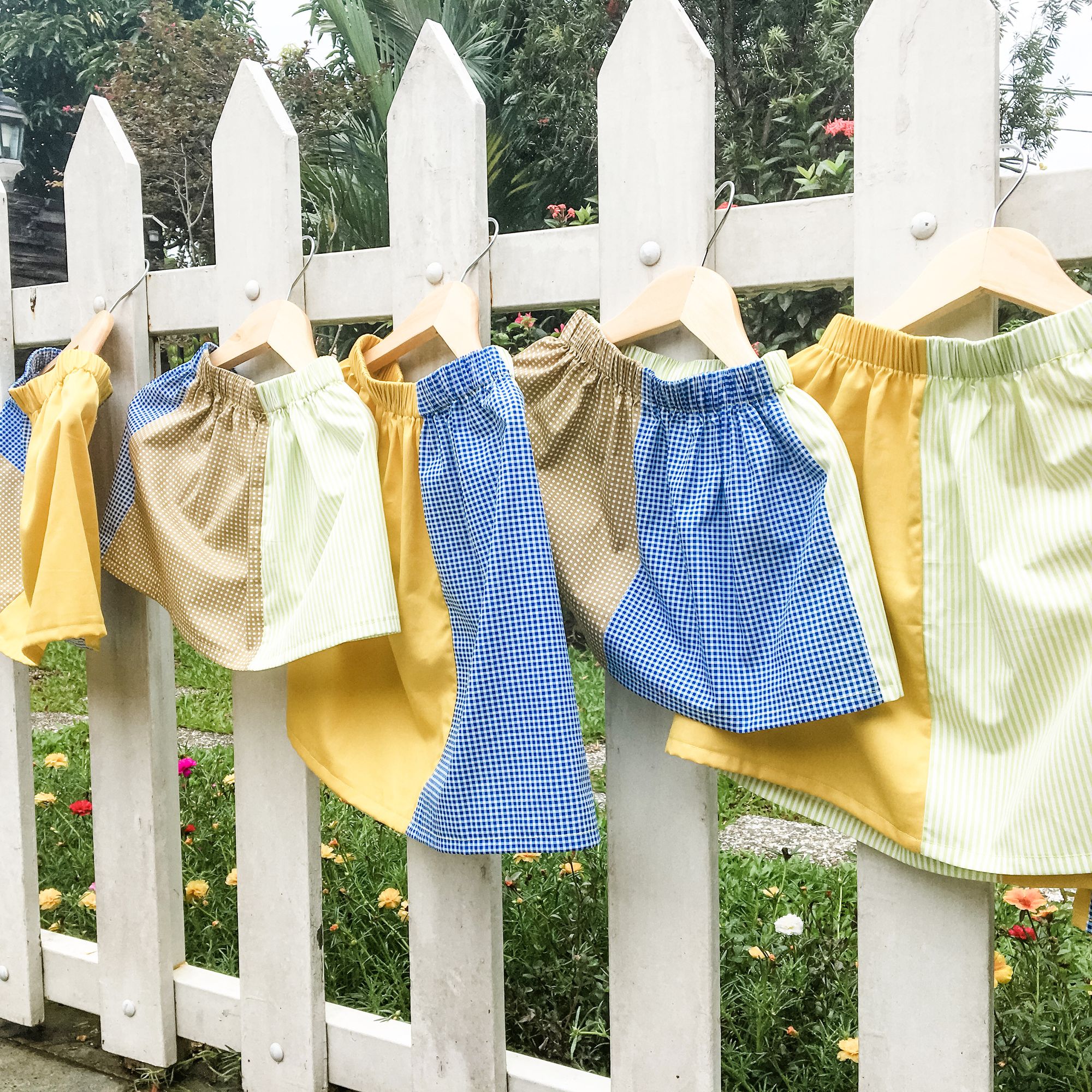 Fasihah was in the middle of her bespoke wedding cakes career when she developed a progressive hypertensive condition for cake decorating ingredients.
"Having to quit, I still feel the need to express myself through arts. I love creating fun and bright art pieces- which I find could be showcased through kids' clothing. There is also a gap that I would like to engage in, a fun and sustainable fashion market for kids in Malaysia."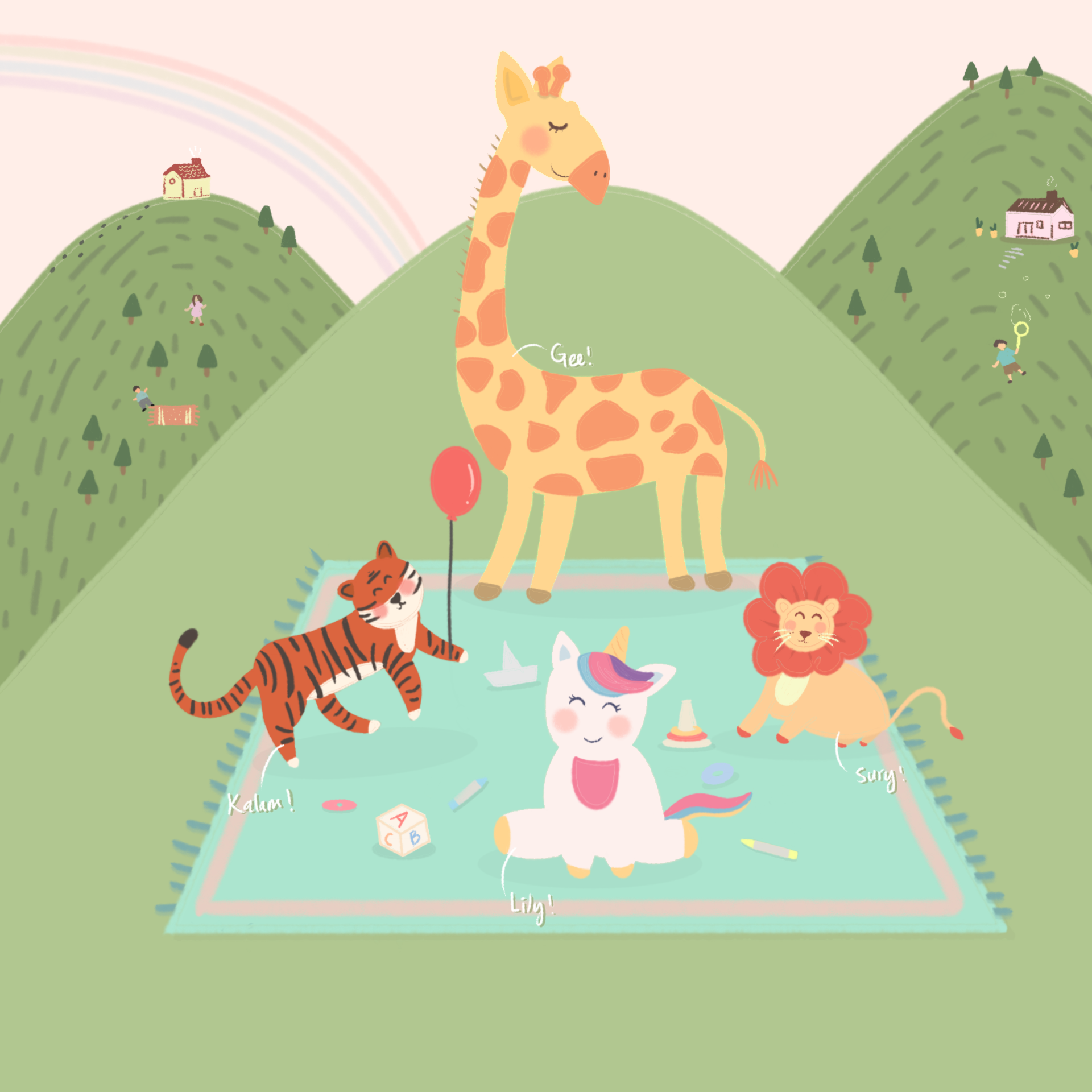 "Our vision is manifested by our aviator giraffe - Captain Gee! As the face of our brand, she pilots the way to explore a fun and sustainable lifestyle. We are passionate about creating a sustainable, bright, bold colors kids clothing line."
During the inception of her business, Fasihah had planned events to fully launch it. Unfortunately, the pandemic happened, and everything has to be postponed. She had to re-plan and choose to resort to online platforms instead.
"The biggest challenge would have to be the unforeseen pandemic we are facing now. I started Captain Gee in early 2020, which was when the pandemic was only beginning, a few projects and brand introduction events had to be put on hold due to a restrictive movement order that has been implemented in our country. To counter, I tried to maximize the online engagement our brand has on social media platforms."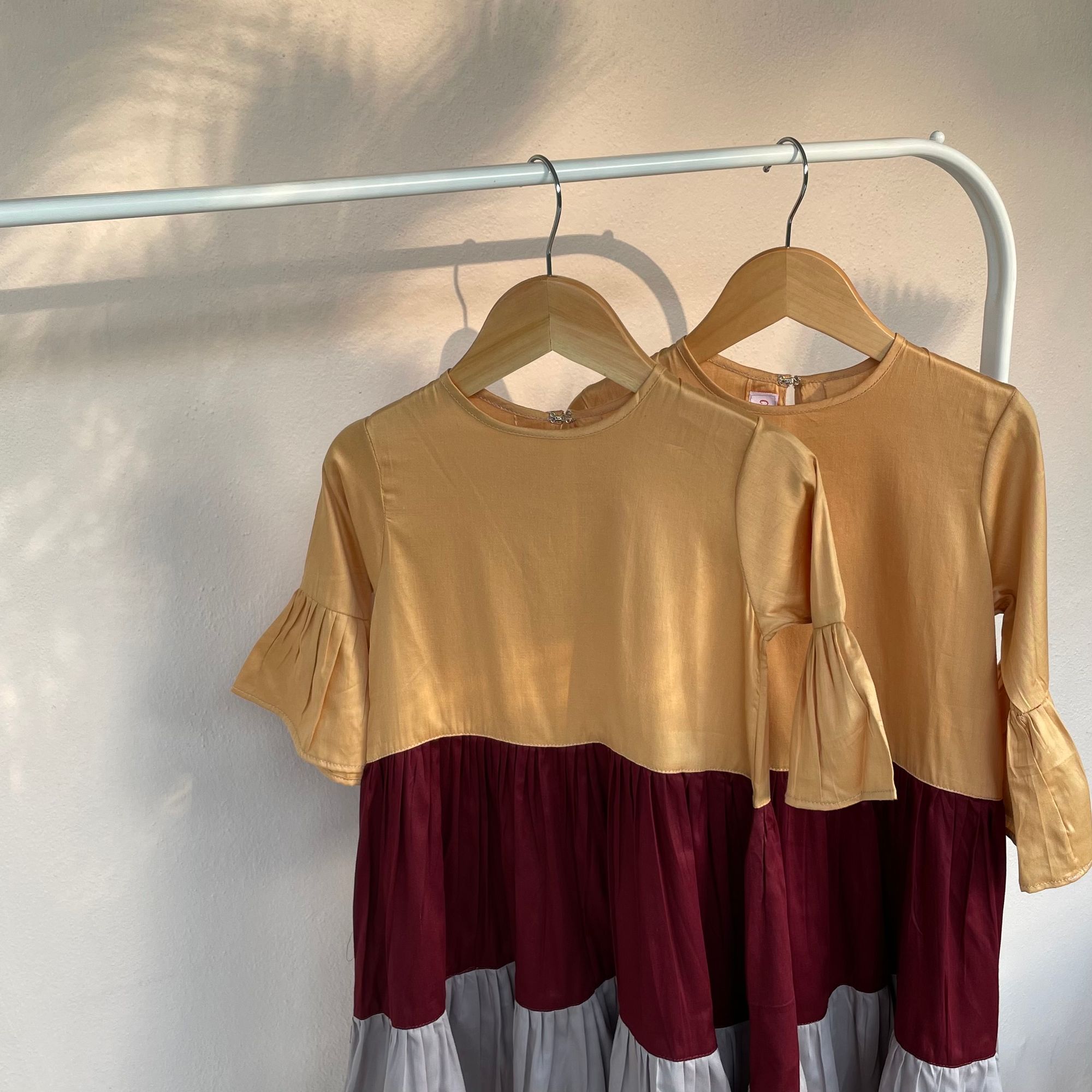 She doesn't see sustainability as an easy route for a business, but knowing that this will give a positive impact in the future continues to encourage her.
"Creating a more sustainable brand might not be the easiest thing to do now, especially in our current fast-lane unsustainable lifestyle. But it's satisfying and worth it to know we did our part and partook in a movement that is beneficial in all aspects."
When asked about what inspires her, she shares, "Well, I guess anything and everything. I have never really thought about it, but I do find myself drawn to details, colors, textures and materials around me."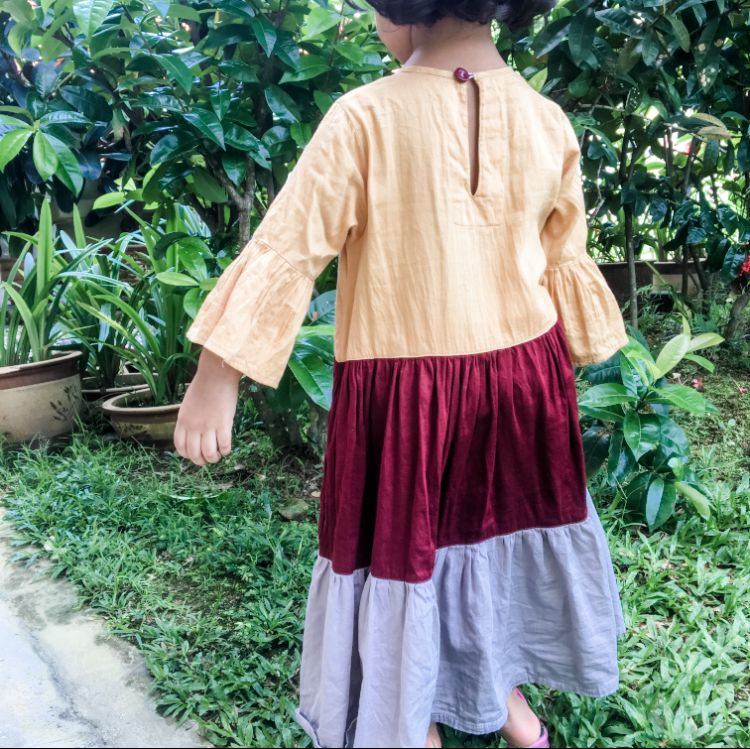 Quick Q&A!
What makes your product stand out from the rest?
"While designing, I always try to work with bright and bold color palettes while also keeping in mind the comfortability and the mobility for the kids, without compromising the aesthetics. - I would hate it to see kids in clothes that are restrictive!"
What's one piece of clothing (from your collection) that you wished everyone could have in their closet and why?
The Collage Skirt, because it is just so cute!
Who do you think is doing great creative work in the fashion industry at the moment?
"I really admire Lirika Matoshi. I first fell in love with her work back in 2017 where she made these elaborate designs of sequins, gems and beads on stockings, it was the most intricate and magical pieces ever! I have followed her work eversince and her designs are always so fun and vibrant."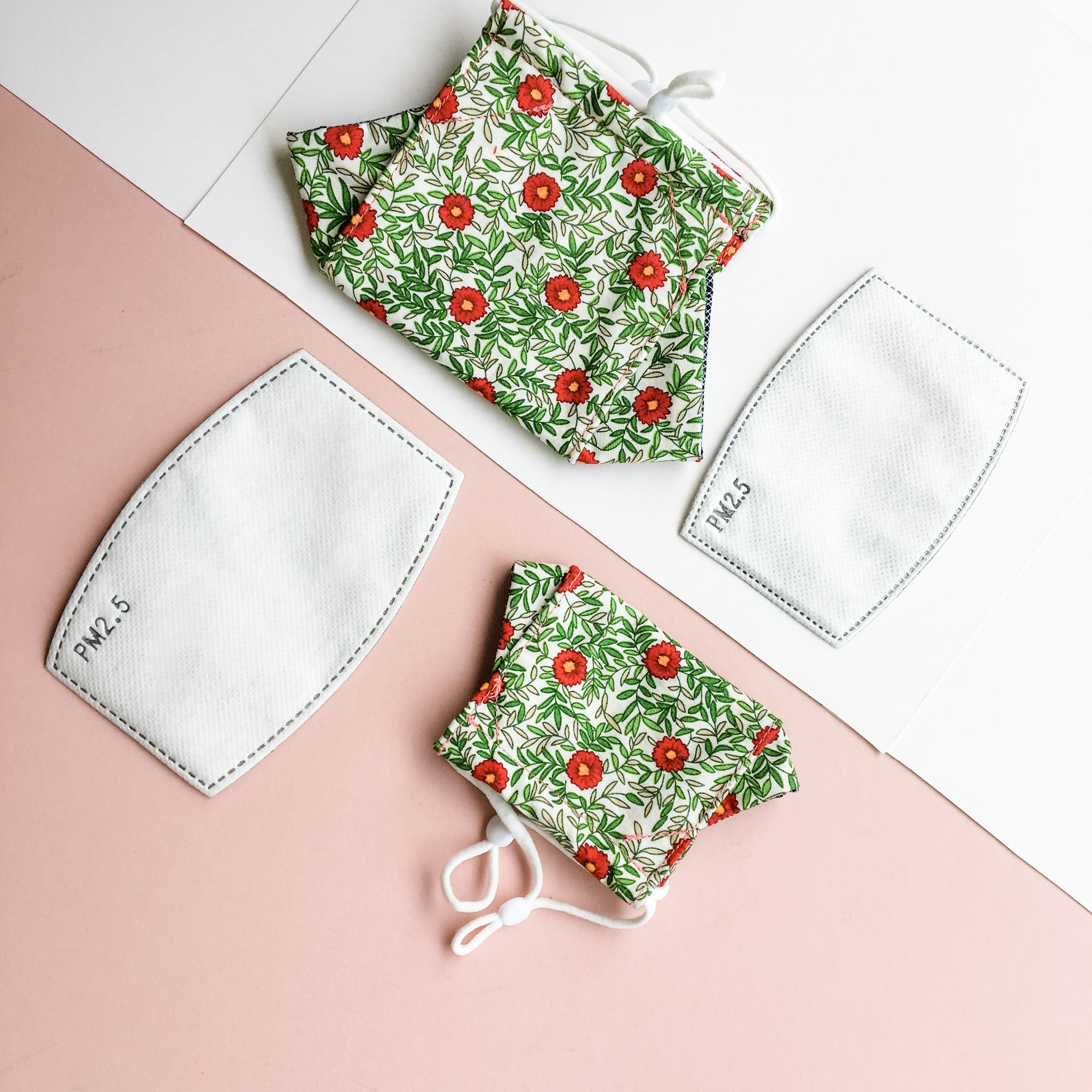 For her mission to create a sustainable brand, she chooses to use only natural fabrics. Natural fabrics are good for you and the planet. They aren't just breathable and durable but also biodegradable.
"I see sustainability as a way of life and aim to move towards a circular and less waste production house. In line with that, I started to only use natural fabrics as the main components for all collections, and I'm proud to say Captain Gee is 95% plastic-free for product packaging."
Eco-friendly options aren't only evident in her product's materials, Fasihah ensures that these are also done in their work process.
"I pre-planned each collection in great detail so the wastage percentage could be minimized, and the pieces are only made in a limited number to balance the stock keeping. As for the packaging, only paper-based and noissue mailers are used."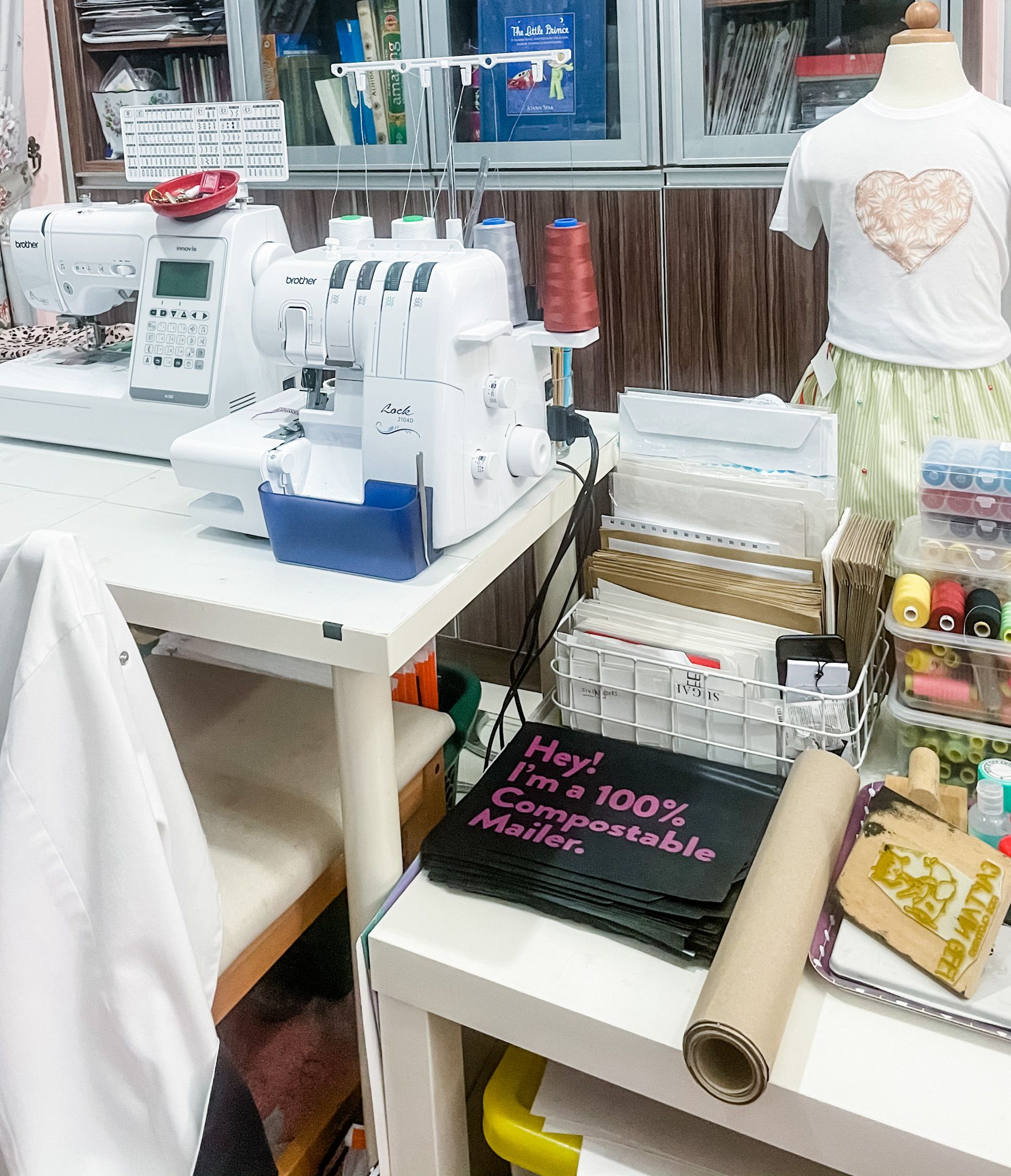 Customized packaging is well-thought packaging. It helps your brand stand out, attracting more customers and giving them a unique experience. Fasihah finds this true and chose noissue for her packaging.
"I believe a well-thought packaging will connect a brand more with the consumers in creating a fun experience. And I live for all things custom! I really love the smooth purchase process and the user-friendly website. The tree planting initiatives are definitely a plus point as well!"
Captain Gee fun fact:
"If Captain Gee were an outfit, It would be a colorful pair of socks matched with a bright colored skirt - they never fail to keep the spirits up and brighten up the day!"
---
‌Find more of Captain Gee here:‌
‌Website: captgee.com
‌Instagram: @captaingee_kids
Like this story? Tell us yours! Share your brand story and love for your custom packaging and get a chance to be featured on the wrap! If you're a noissue customer and are interested, you can join the Eco-Packaging Alliance by clicking here and answering a few questions here.
Questions? Email us at ecoalliance@noissue.co.