Branding is an essential part of any business, and is what really brings your business to life visually! It's important to recognize that as time passes, your business may evolve, and your branding may need to evolve along with it. Check-in from time to time, and evaluate how your branding aligns with your current vision. Rebranding not only keeps alignment, but may also breath fresh life into your brand.
We chat with Jina Javier, one of the owners of Liv3, a family-owned lifestyle store created for the modern, bohemian woman. Jina collaborated with Stephanie Sacks of Grandview Collective, a San Diego-based brand and web design studio, to rebrand her business.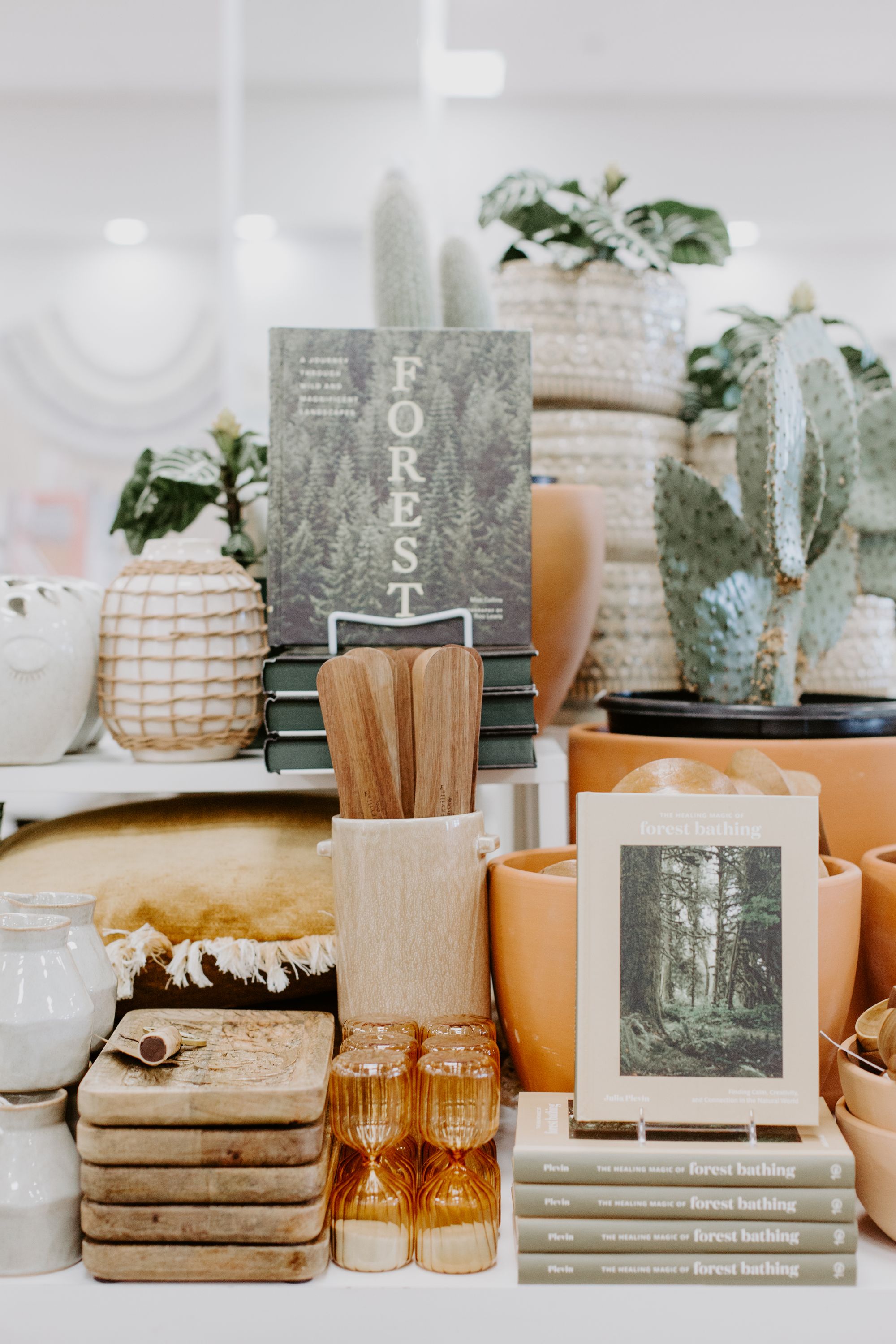 Liv3 (pronounced liv) is currently owned by 3 sisters, Jina, Jiin, and Jane, but was initially founded by their parents, James and June. It is a lifestyle store that offers goods ranging from plants to candles to clothing. They aim to serve their community by creating a modern one-stop-shop that helps to simplify busy lives.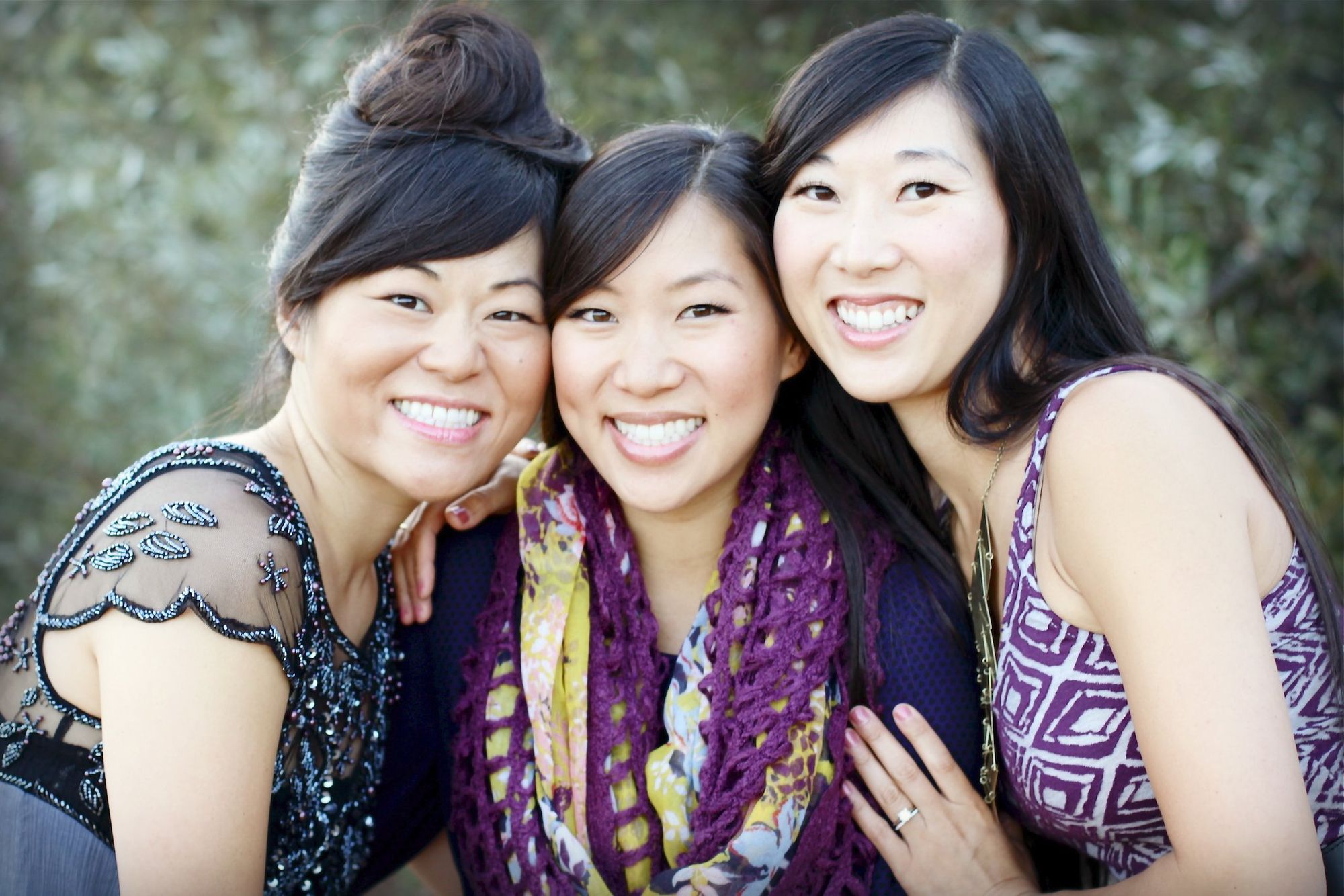 As a family-run business, they choose to source many of their pieces from small business vendors, and place a strong value on cultivating beauty no matter where they go. Recently, they felt the need for a rebrand to keep their branding fresh and aligned with their vision.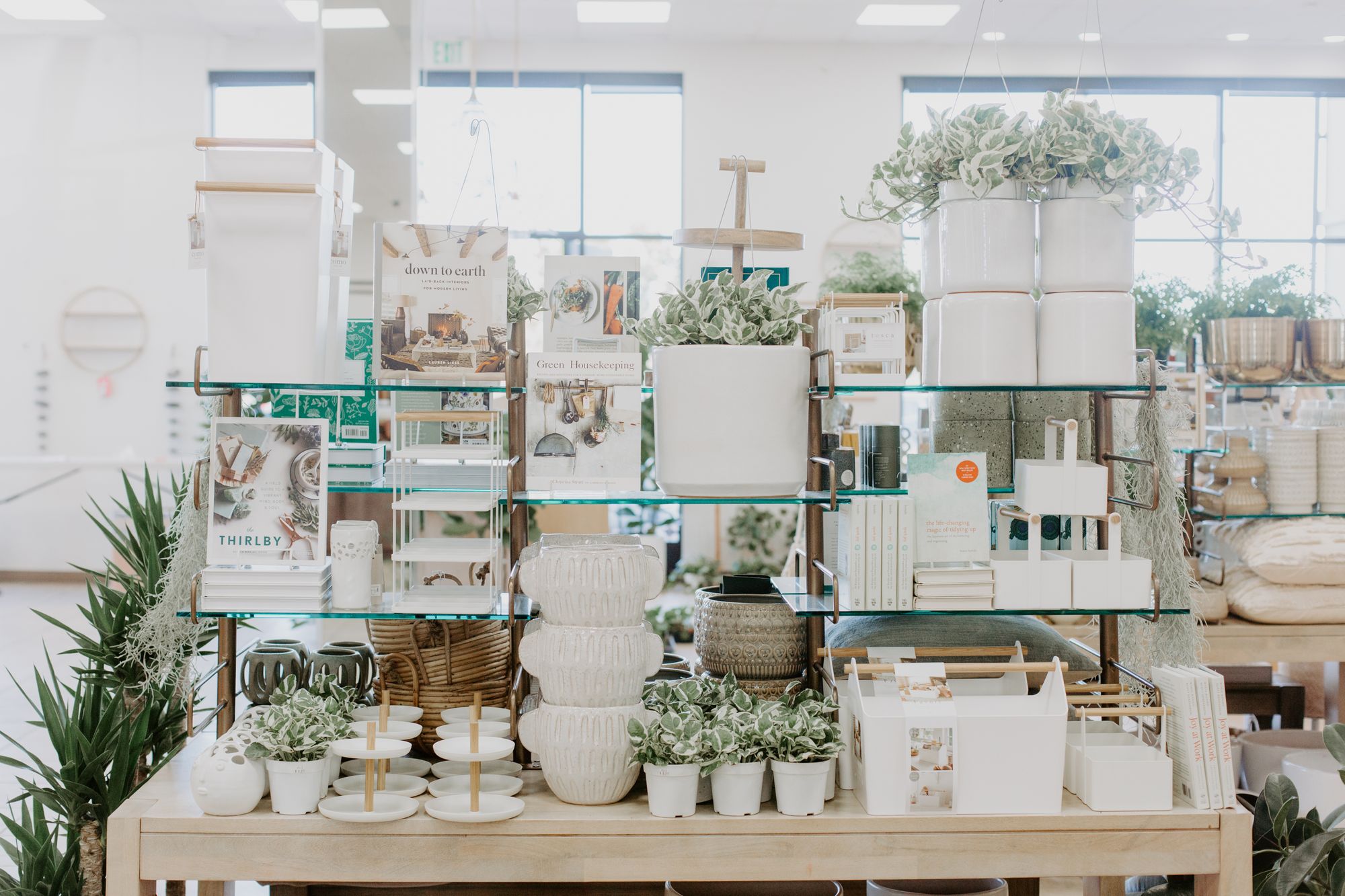 In choosing a designer, Jina had envisioned working with a creative who would be able to harness all of her random thoughts and ideas into a beautiful presentation. Jina had come across Stephanie through Instagram last year, and was in love with her style and aesthetic. Once she also found out that Stephanie was a local to their neighborhood, Jina immediately reached out!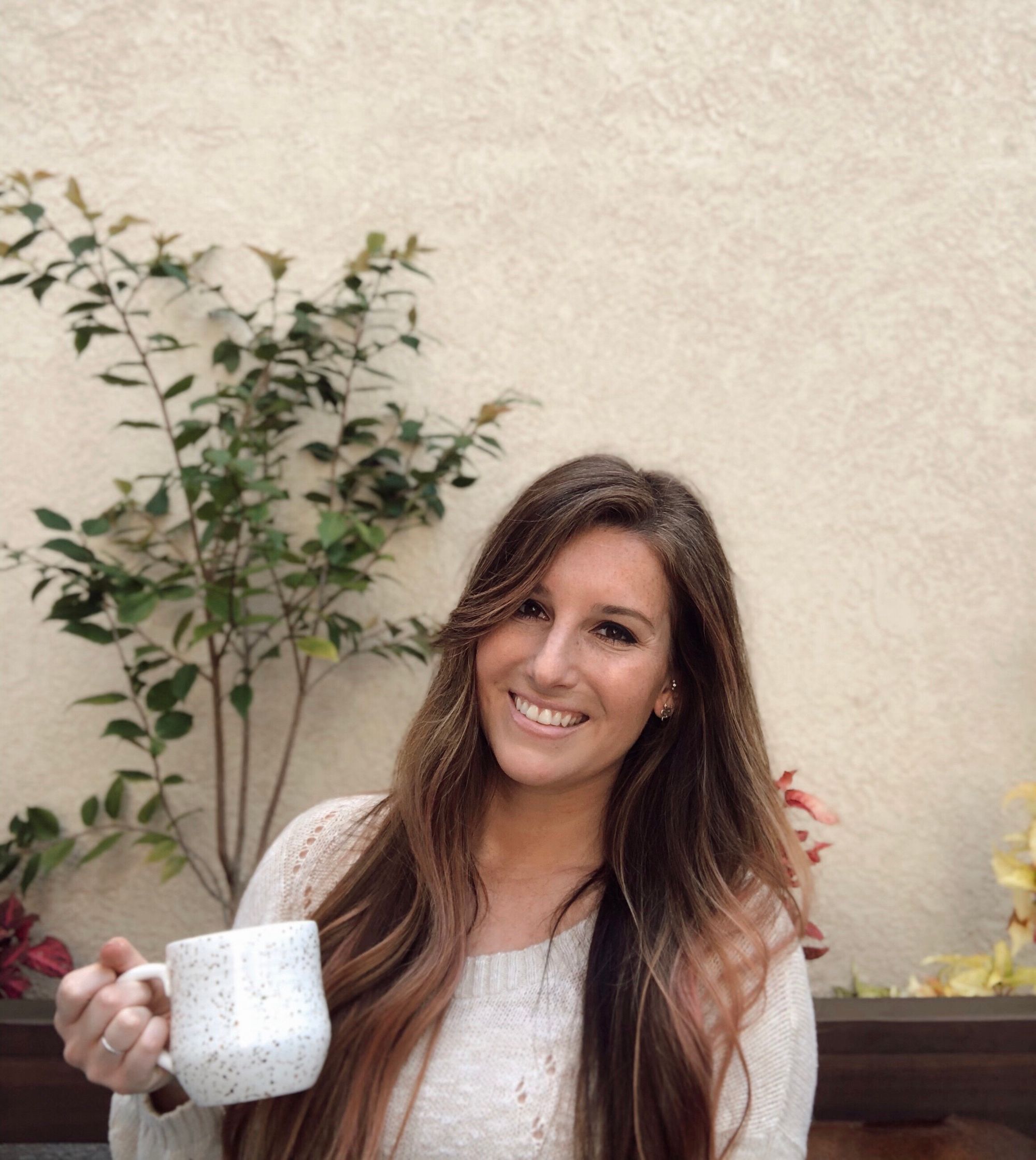 Stephanie Sacks is the founder of Grandview Collective, a brand and web design studio, based out of San Diego. She has a passion for helping entrepreneurs make authentic connections with their audiences through creative direction and digital design. Her absolute favorite part of her job is being able to help her client's dreams come true through the work of powerful branding, custom packaging and fresh web design.
After being in the creative/marketing field for over 8 years, Stephanie decided to open her own boutique studio in the summer of 2017 – which we now know as Grandview Collective. She started Grandview Collective with a vision to help build thoughtful and honest brands for her clients with her core values for her business: commitment, collaboration and confidence.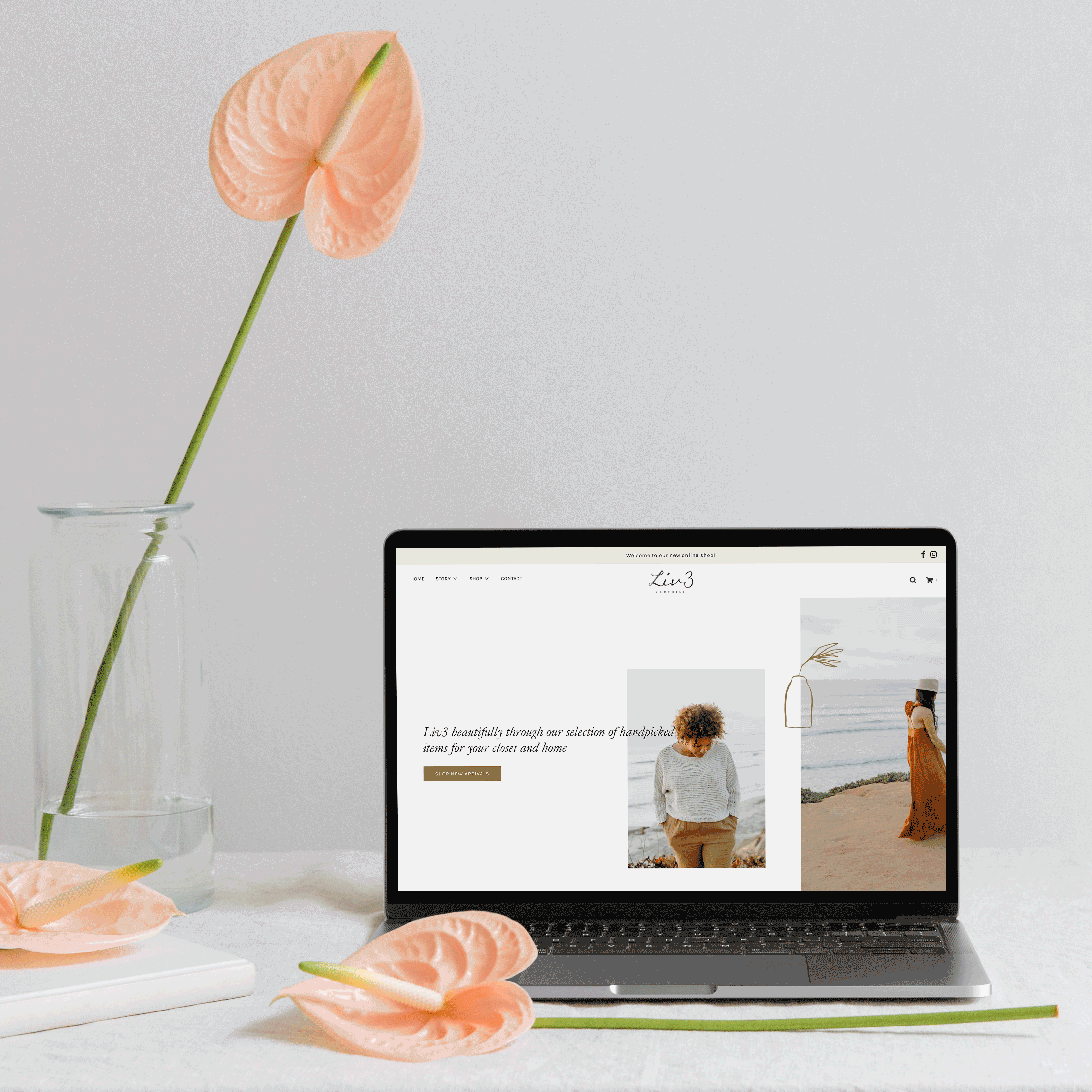 "My favorite part of each project is the beginning stage where we work together to uncover the qualities that make the business unique and stand apart from their competitors. My second favorite part of the design process is launching the new brand and seeing it come to life." – Stephanie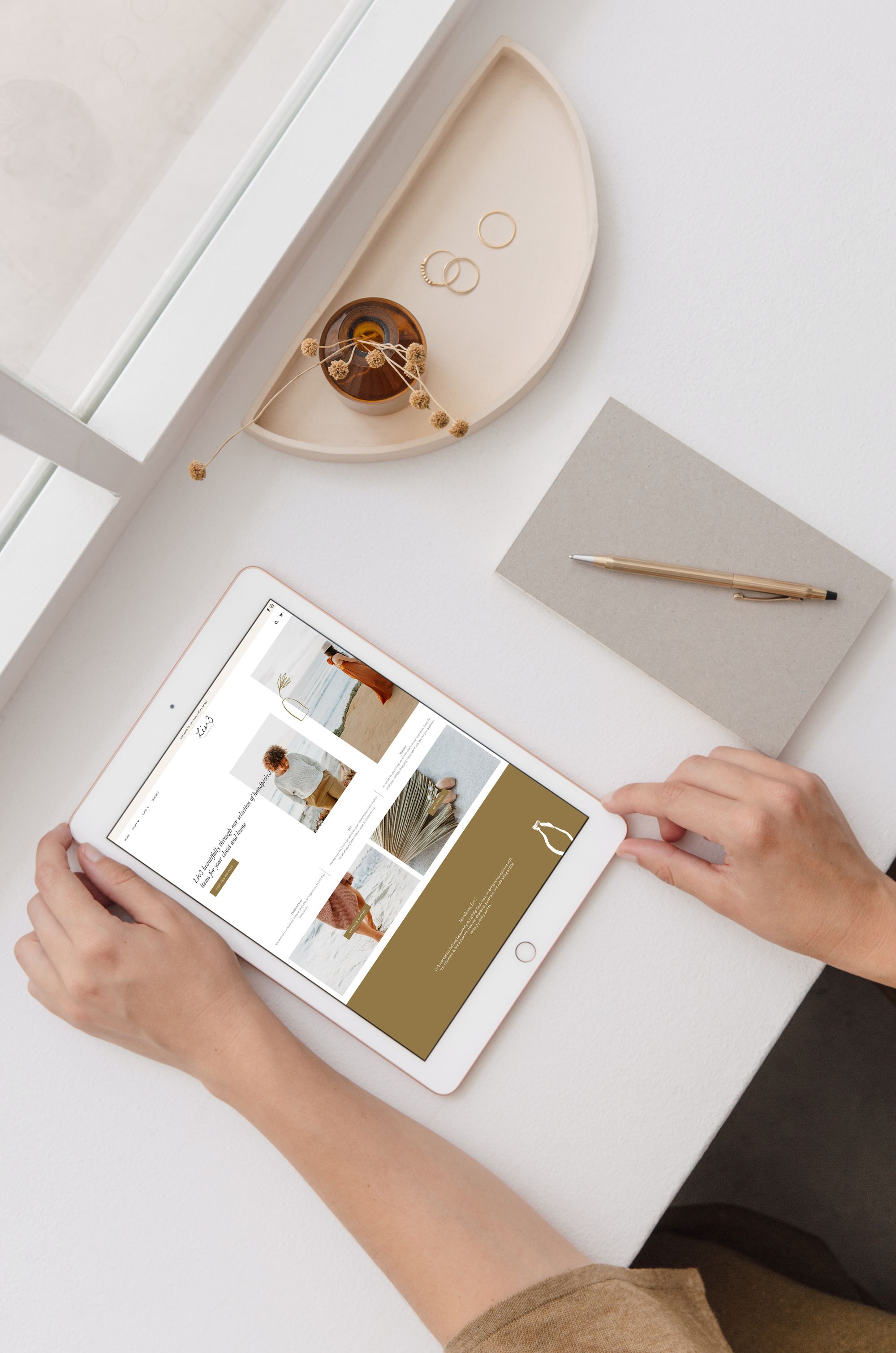 Jina adored Stephanie's brand vision and aesthetics as it aligned with that of Liv3's. Stephanie was very open minded, flexible, and was able to quickly develop designs for Liv3's branding.
Stephanie says: "Jina had a strong vision coming into the project, a web and print presence of clean line sophistication and organic aesthetic. She was open to seeing how we could evolve the current online presence and upscale the look and feel for a fresh new start. The simple illustrations paired with the earthy palette which was inspired by terracotta pottery, made for a great pattern design for the tissue paper."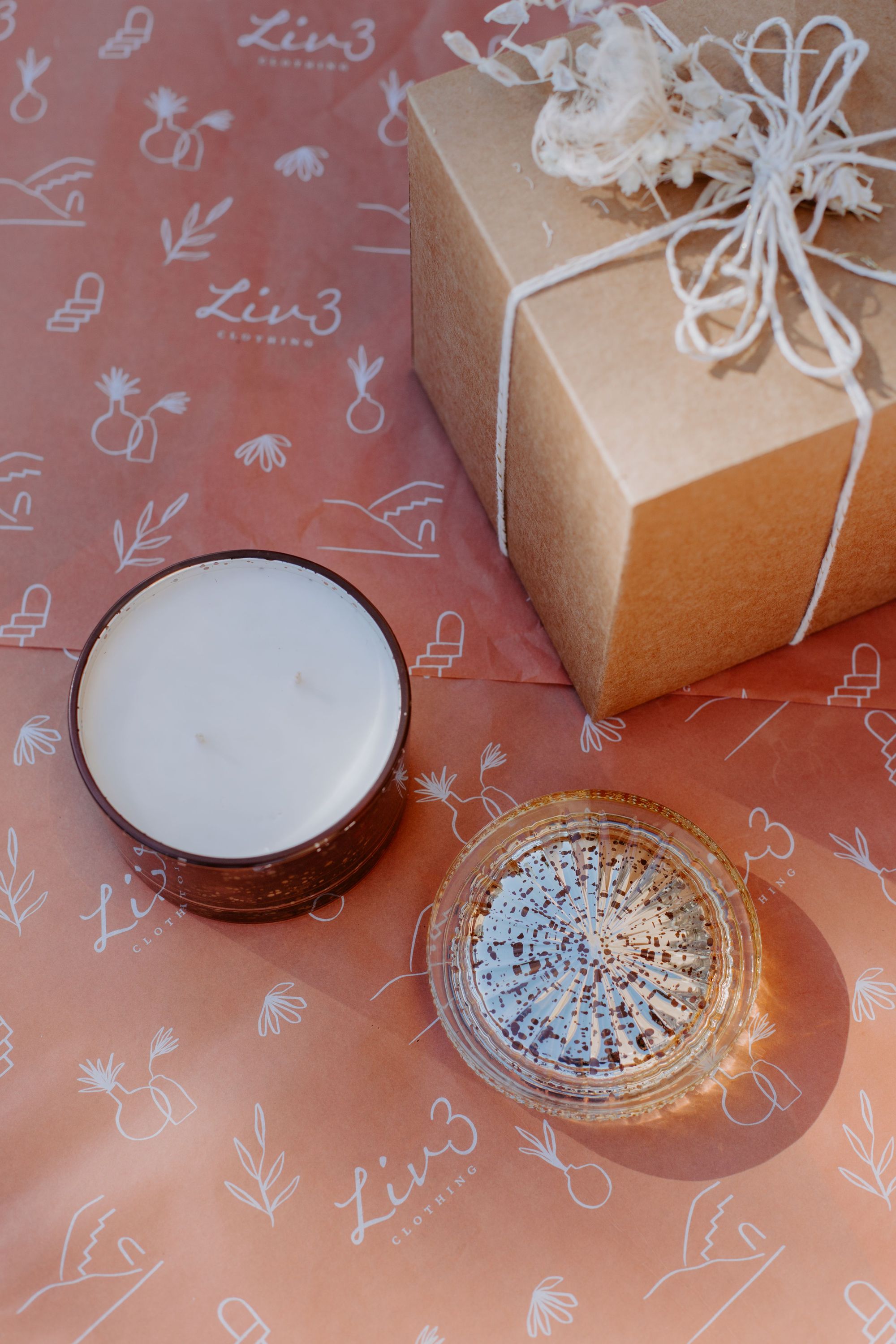 Both Stephanie and Jina felt an instant connection on their first call. They discussed the various projects that would be needed for Liv3's rebrand and Stephanie couldn't have been more excited to start!
"Jina is so committed to making sure Liv3's new branding is showcased throughout every detail of the business - from tissue paper and packaging to the new website and gift cards." expressed Stephanie.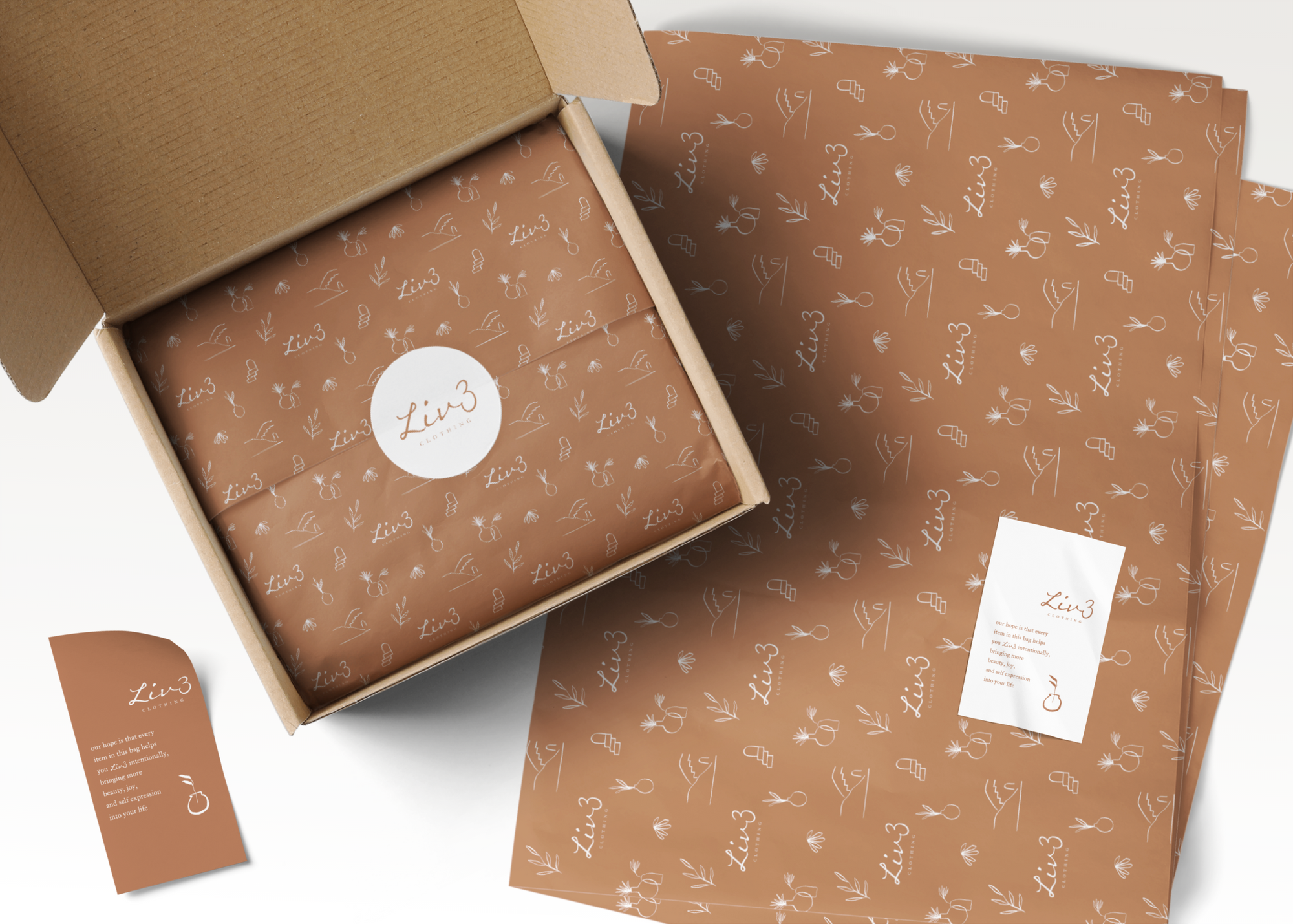 From previous client projects, Stephanie had already been utilizing noissue as her main resource for all things packaging so it was a no brainer that she suggested this to Jina. Upon Stephanie's referral and finding out about noissue's commitment to sustainable materials., the Liv3 team agreed on using noissue's custom tissue paper for this project.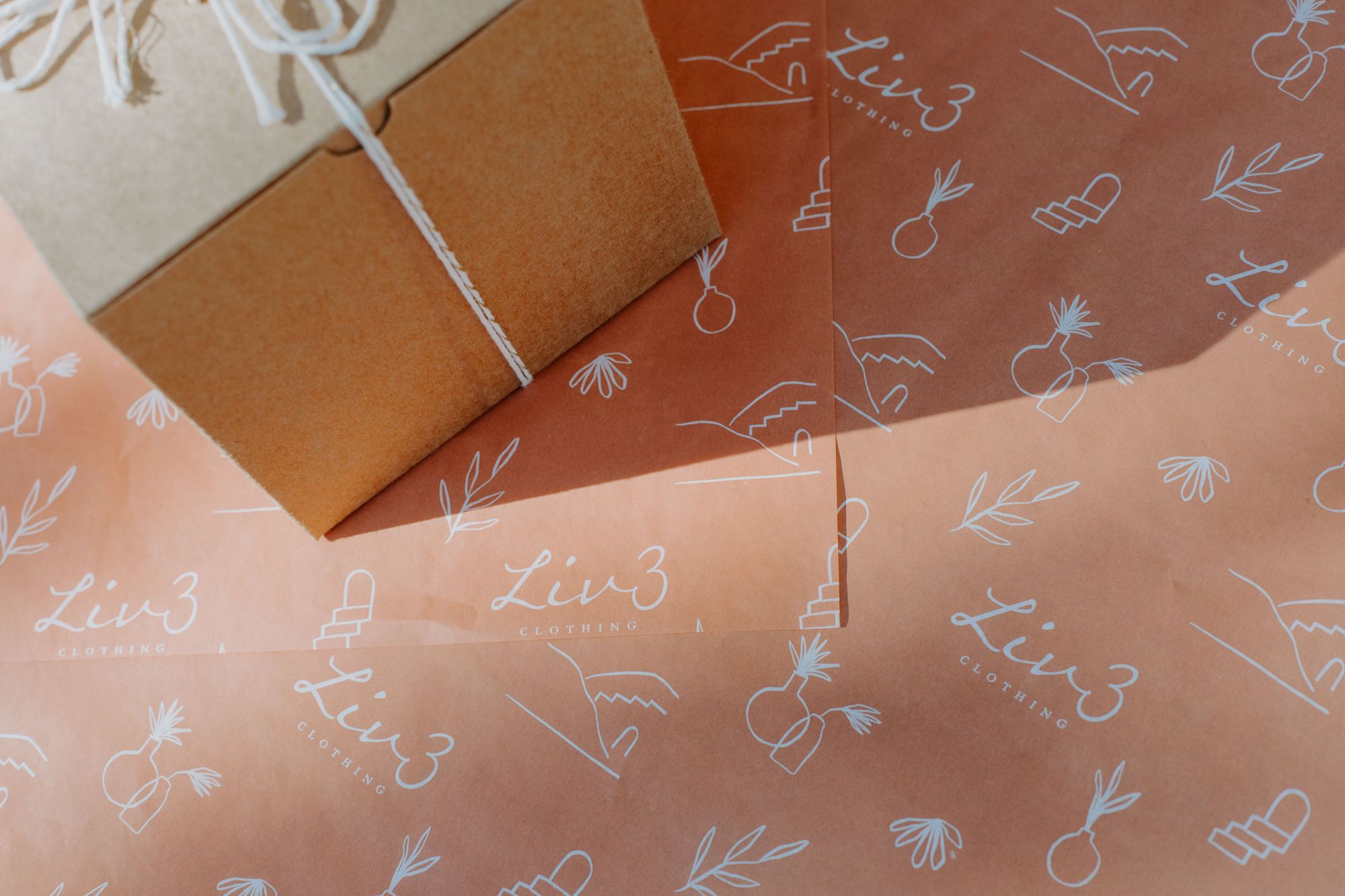 "Liv3 Clothing used custom tissue paper for their holiday season and we are currently working on some custom stickers for their shopping bags. The eco-friendly packaging, quick turn around time and affordable price point were a huge deciding factor for me and Liv3." – Stephanie
Jina expressed: "This project was a way to introduce our new rebrand. With all of us going through so much in 2020, we wanted to give our customers something visually exciting with a new rebrand as a way to say thank you for sticking by and with us during the pandemic. Our community really rallied behind all of our pivots so it was fun to show them thank you in this way."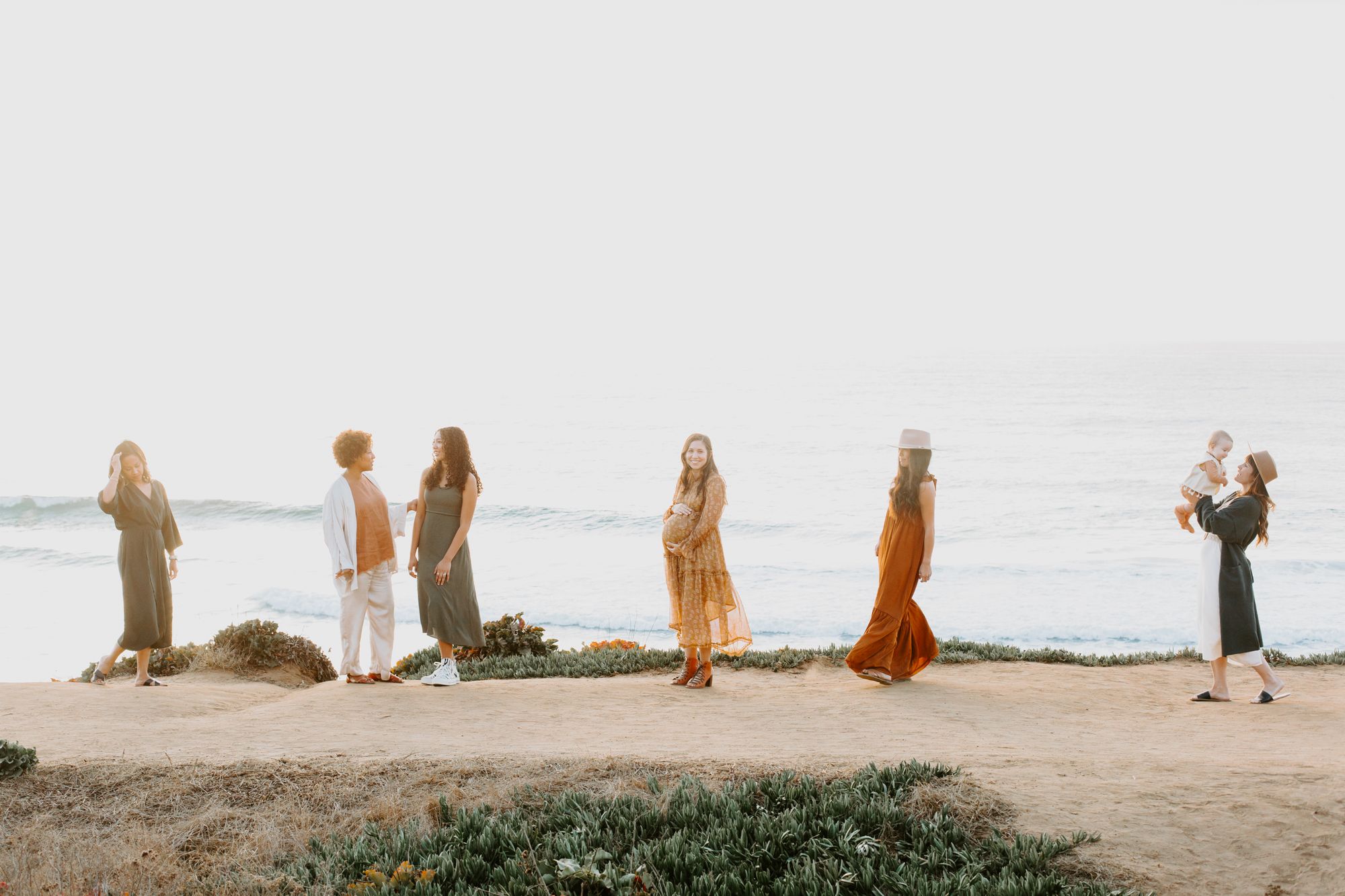 Check-out Jina's packaging process and Stephanie's designs in action here:
---
Find out more about Grandview Collective and Liv3 here:
Grandview Collective
Creative Profile: https://www.noissue.co/partners/creative-community/grandview-collective
Website: https://www.grandviewcollective.com/
Instagram: @grandviewcollective
Liv3
Website: https://shopliv3.com/
Instagram: @shopliv3