If you're a business owner looking for ways to become more responsible in your practices, April is the perfect time to do so as it's Earth Month and Earth Day, all rolled in one month!
This Earth Day 2022, it's important for businesses of all sizes to step up and explore ways to lessen their impact on the planet so we can achieve a more sustainable future.
This is particularly true for ecommerce businesses, as Nasdaq predicts that 95% of purchases will be online by 2040. While this is great news that brands will continue to thrive online, this will undoubtedly put a strain on our environment through wasteful packaging, the carbon generated by shipping, and other unintended negative side effects.
Here at noissue, we're conscious of the fact that packaging is the biggest generator of plastic waste in landfills, making up almost half of the global total and are providing businesses with sustainable alternatives to plastic packaging that are either compostable, reusable or recyclable.
In this article, we'll share some advice and resources to help you make more environmentally responsible choices this Earth Day 2022.
When is Earth Day 2022?

Earth Day happens every year on 22 April. The day first began in 1970, when 20 million Americans took part in a grassroots demonstration calling for better environmental protections and raising awareness around issues like toxic drinking water, air pollution and the effects of pesticides.
That sparked the launch of a global environmental movement, and since then people have used Earth Day to raise awareness about issues affecting the world like climate change.
Earth Day's organizers choose a different theme to focus on each year. The theme for 2022 is Invest in our planet. April is also celebrated as Earth Month. People and businesses alike are encouraged to dedicate 30 days to take steps to improve the environment through education, appreciation and spreading awareness.
Ready to get your brand involved with Earth Day and Earth Month 2022? Here are some Earth Day tips on how to move towards becoming a more responsible business.
Ways Your Business Can Celebrate Earth Day 2022
1. Commit to environmentally responsible packaging
If your brand doesn't have fully circular packaging yet, then Earth Month is a great time to do a packaging review. Start by doing an audit of the layers of your packaging to ensure there's nothing unnecessary that could be eliminated and look for packaging made from non-renewable materials that can be switched out for a more eco-friendly option. Here are a couple of easy packaging swaps you can make:
Remove bubble wrap as a layer and replace it with a Padded, Recycled Mailer
Swap cellophane or wrapping paper for Compostable Tissue Paper
Replace plastic poly mailers with Compostable or Kraft Mailers.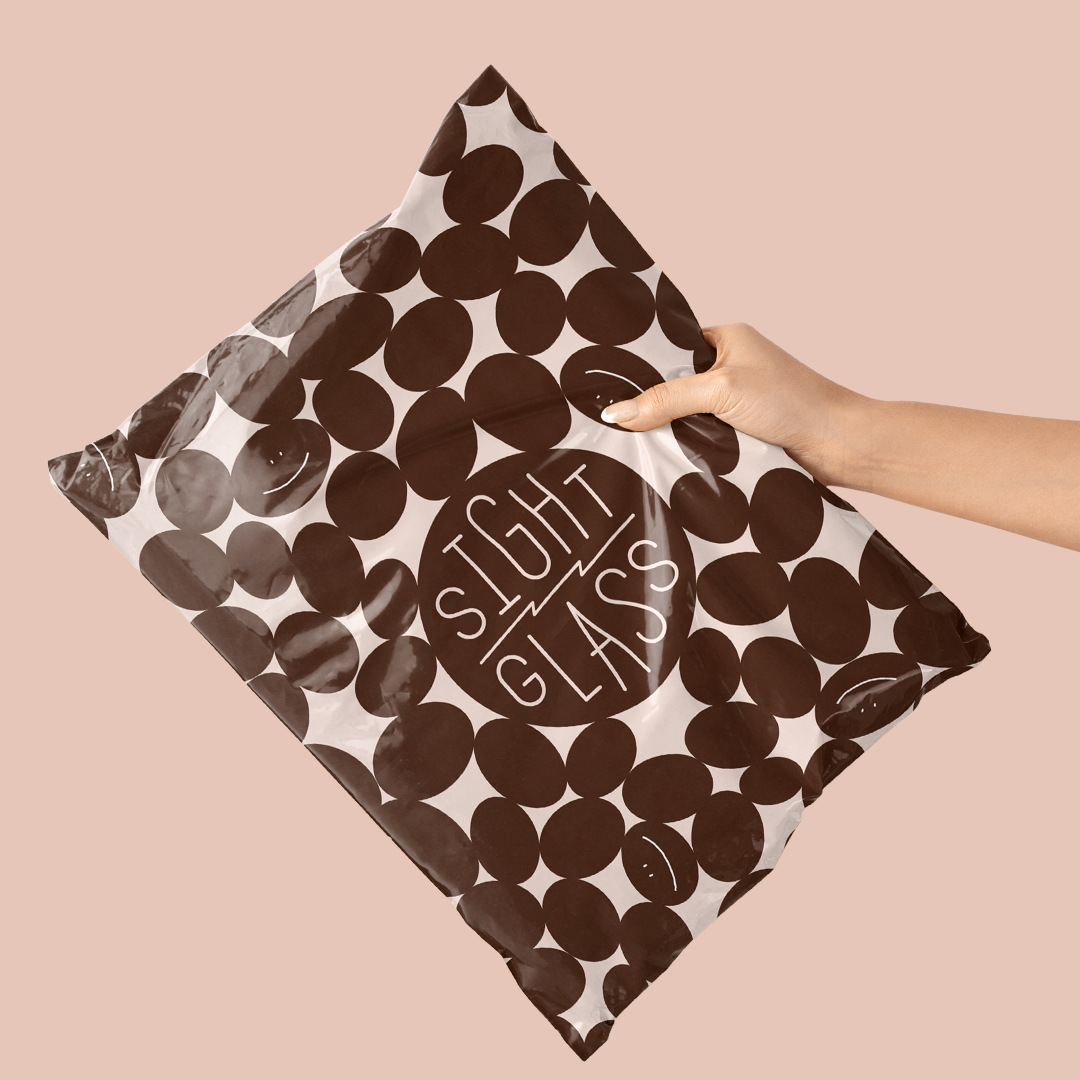 Even changing just one layer out for a circular option makes a difference, so don't be discouraged by starting small – it still has an impact!
Circular packaging materials follow the principles of the circular economy. Instead of the traditional 'take-make-waste' linear model used in commerce, these materials are designed to be either reused, repurposed or disposed of in a responsible way that has a lower impact on the planet.
If you want to learn more about the different types of sustainable packaging options your business can use, check out our article on how to choose the right circular packaging material for your brand.
2. Share the good with customers through our free print and digital templates!
While making business processes like your packaging less impactful is a great first step, knowledge sharing is just as important. Many people don't know the nuances between the different waste frameworks, so if you're using sustainable materials in your packaging, your products or anywhere else within your business's supply chain, then education is key.
Empower customers to make a difference through their actions by sharing these free templates we've made that share tips on how to dispose of your packaging thoughtfully, what compostable, reusable or recyclable means, and more! These templates will show your customers your commitment to sustainability and how it's integrated throughout your business. Follow the link below to download them.
3. Donate to an environmental cause that aligns with your brand

Earth Month 2022 – or Earth Day in particular – is a fantastic opportunity to give back to and raise awareness about an environmental cause. There are many causes to get behind, from ocean clean-ups to tree planting, to clean air task forces, to organizations that help influence policy change.
As an added bonus, donating a portion of your profits also incentivizes customers to shop with you over this period by knowing that their spending is going towards something meaningful.
Websites like Giving Green can help you find the right cause that aligns with your brand's mission, vision and values. It's important to make sure the cause you're getting behind aligns with your brand values so it doesn't attract criticism or contradict what your company does in its day-to-day operations.
4. Calculate the carbon impacts of your shipping

In ecommerce, speed and convenience is everything. Yet the rate at which we ship goods can have a negative impact on the environment, with same-day or 24-hour delivery of packages causing more freight transport to be on the roads and in our air.
This produces a high amount of greenhouse gasses, but giving customers the option to offset their carbon emissions or choose a slower form of delivery works out a lot better for the environment.
This Earth Month, explore how you can offset carbon emissions from shipping products. An example of this in action is our friends at Sendle, who are behind America's first carbon-neutral delivery service and offset carbon created by shipping through their partner South Pole.
Alternatively, offering slower shipping options can also be effective. Research by Josue Velazquez, a scientist at the MIT Center for Transportation and Logistics, has found customers who wait up to five days for home delivery could help decrease carbon dioxide emissions by about 30% in the last mile of delivery.
5. Plan for product end-of-life
Product end-of-life is an often neglected part of the circle of life in business, so this Earth Day is a great time to consider is the consequences of what your product wearing, tearing, breaking or being thrown out will be.
Can prolong your product's lifespan or reuse existing materials for a new purpose, or make a product last longer by using different, higher quality materials? What about offering repairs for products that happen to break, or a recycling program to reuse materials and keep them in circulation in a different form?
At noissue, we use pre-used materials (like plastic or paper) in our Recycled Mailer Bags and Compostable Tissue Paper. This keeps these materials in circulation, eliminating the single-use method, and stopping virgin materials from entering the world. Product end-of-life won't be an overnight development, but start thinking about it and working towards longer-term goals as a brand.
Wrapping it Up

We hope these ideas have helped inspire you to make a sustainable change in your business, be it big or small.
While some of these changes won't be possible overnight, it's important to take a small step forward in whatever way you can and don't let perfection be the enemy of progress. Happy Earth Day! 🌎

---

Ready to get started with sustainable packaging materials this Earth Day? Shop noissue's environmentally friendly, custom packaging by industry and find a solution best suited to your brand.