noissue Recycled, Padded Mailers by @simply.edie
Shopping in physical stores evokes the five senses, and this is a distinct advantage that brick-and-mortar locations have over ecommerce. The good news is that there are a number of ways online brands can emulate the excitement people feel when they walk into a store.
One example is to offer exceptional unboxing experiences, but at what cost? Packaging has become the primary source of ecommerce greenhouse gas emissions. As a business grows, so does its carbon footprint, since the more customers it has, the more post-consumer waste it generates.
Your commitment to sustainability begins with green, sustainable packaging, and it doesn't have to interfere with customer experience. Instead, it offers unique, guilt-free shopping possibilities.
What Exactly is Green-Sustainable Packaging?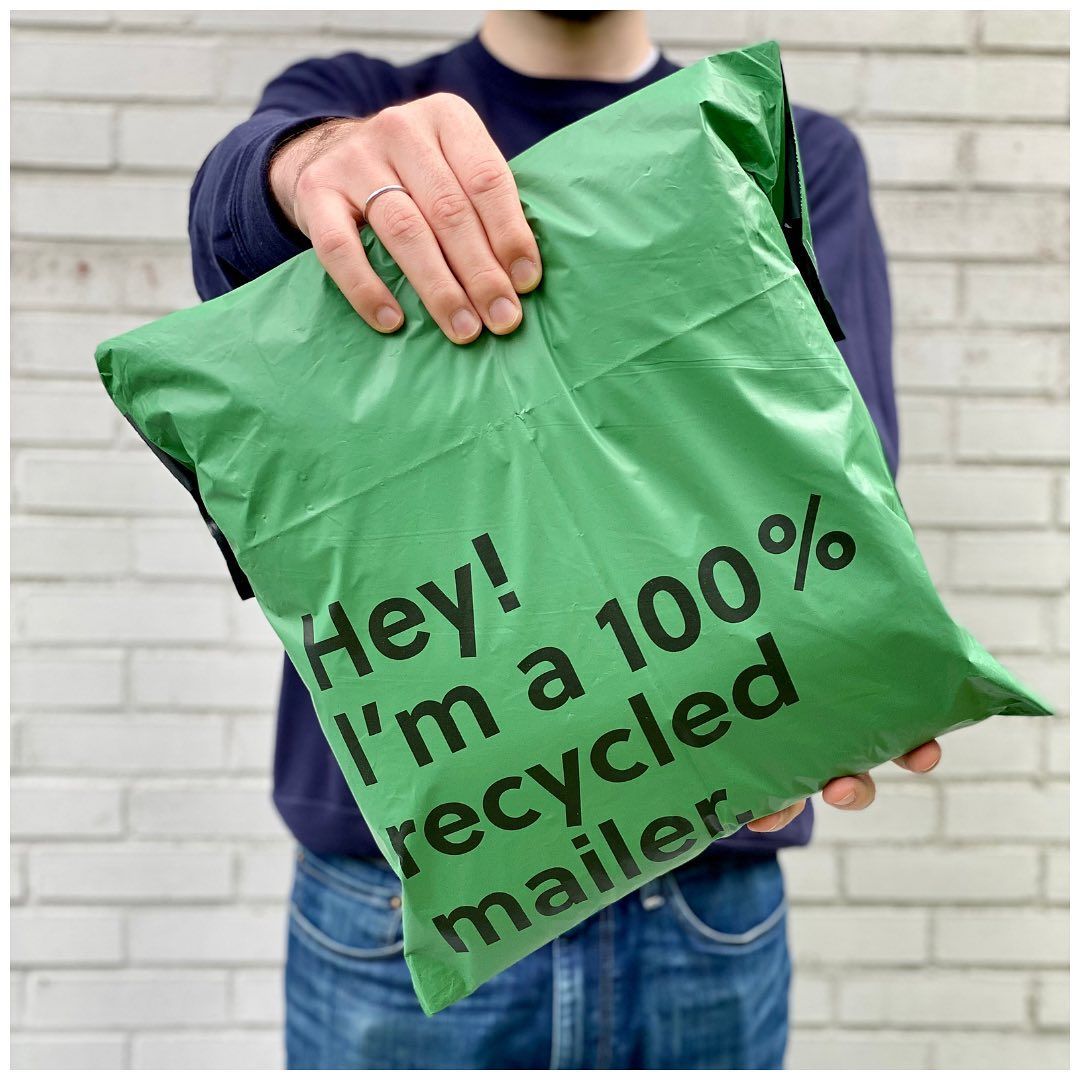 Sustainable packaging uses natural and toxic-free materials in packaging and shipping products. It's also referred to as circular packaging or recyclable packaging.
The key objective is to decrease, if not completely discontinue, the use of disposable and non-recyclable materials among retailers.
Packaging options of this sort often fall into three categories:
Recyclable: can be reprocessed and reused after its life cycle
Reusable: can be reused again and again, extending its life cycle
Compostable: can naturally decompose at the end of its life cycle while providing rich nutrients to fertilize the soil.
Why Switch to Sustainable Packaging Solutions?

Having a basic understanding of circular packaging will help you determine why it's worthwhile. If you're still not convinced, here's how going green can help you:
It enhances your brand perception. Consumers have a positive attitude toward sustainable packaging options. Especially, in reducing waste and protecting the environment.
It increases your sales potential. According to 54% of consumers, circular packaging affects their product selection process.
It saves money from wasteful materials. Research has proven that organic packaging can reduce package weight by up to 16.7% and material consumption up to 8%.
On top of all that, you're helping to save the world one parcel at a time — and that's priceless! In this article, you will discover which packaging options suit your products best.
♻️ 7 Examples of Eco-Friendly Packaging Materials

Make sure you keep your current process and your products in mind when selecting new circular packaging solutions. Create a budget and evaluate your available options.
Here's our best picks to help you work out your green sustainable packaging:
1. Corrugated Cardboard Boxes

A corrugated cardboard box is a circular packaging solution with ruffled, multiple-layered flutes. It's popular among retailers because it's lightweight, so it doesn't add much to the product's weight which defines the shipping cost. Corrugated flutes also offer strong, crushing resistance for extra safety.
This green sustainable packaging comes in different sizes and is ideal for custom packaging of almost all types of products.
You can also perk up your box's branding with biodegradable tapes, stickers, and stamps. Here's how a handmade polymer clay earrings shop Huni and Bea uses noissue's eco-friendly Kraft Boxes – a perfect example of simple but strong branding.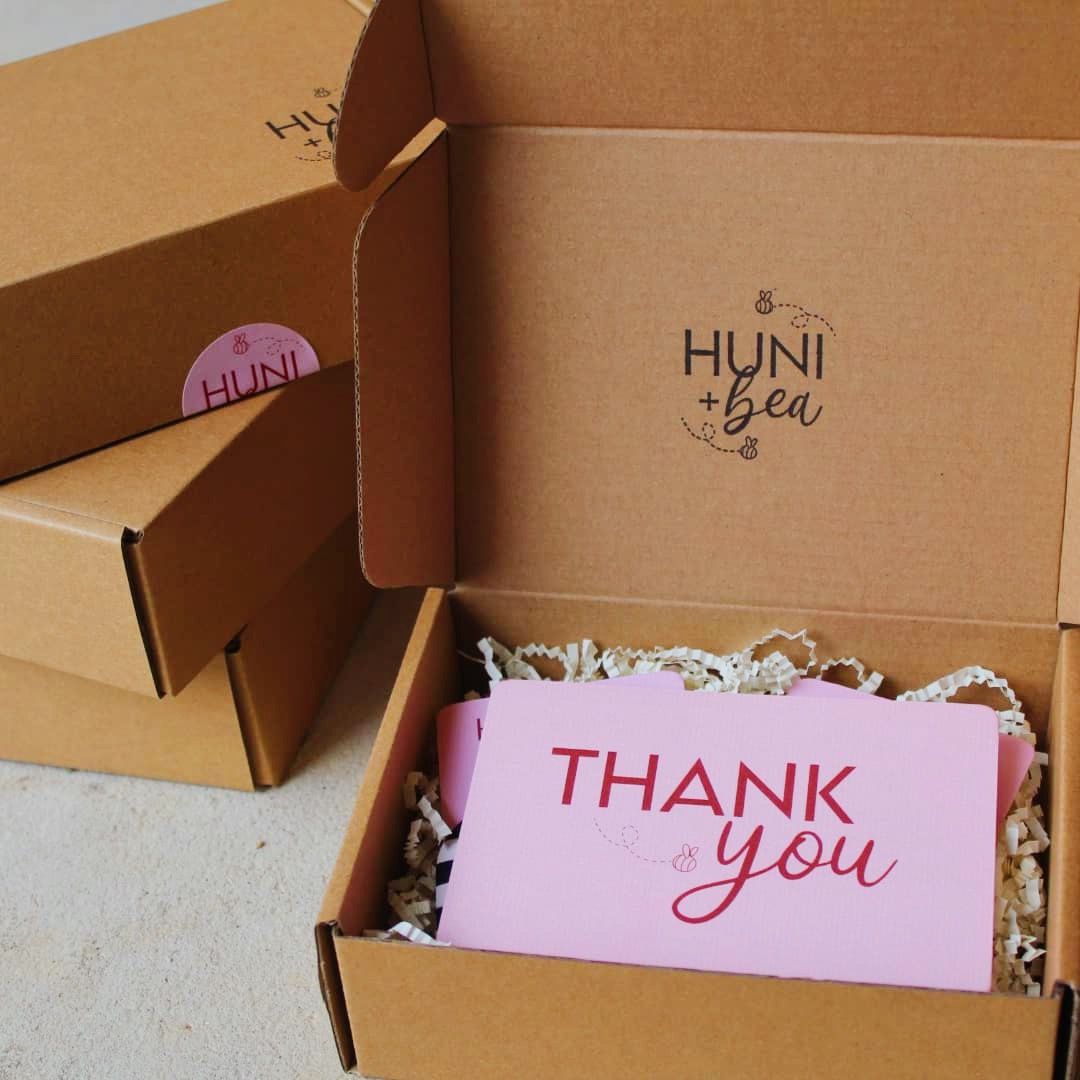 2. Compostable Mailers

As of 2021, 2.14 billion online shoppers exist, making parcel delivery a routine shopping process. Unfortunately, the bulk of this packaging waste goes straight to landfills. To reduce environmental impact, retailers have turned to compostable mailers.
This green sustainable packaging easily decomposes in six months. Experts have proven that these materials are better than nonbiodegradable materials because they're highly compostable. For instance, our Compostable Mailers are 100% made from PLA (polylactide) and PBAT (polybutylene adipate terephthalate).
If you have small-to-medium-sized, non-fragile items, this is your best option. Like this compostable packaging for tiny baby clothes from Moosey Moose Official.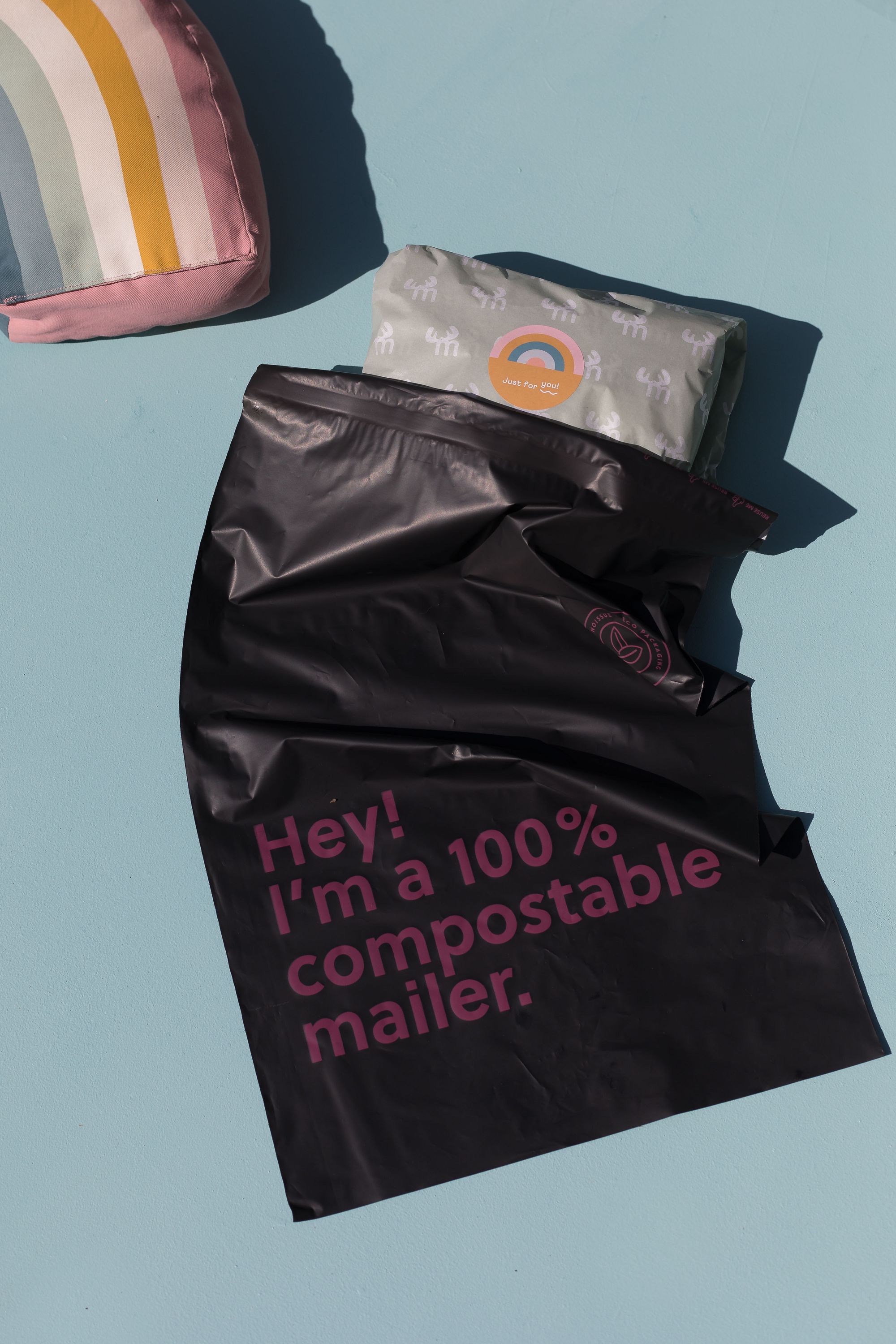 3. Bio Poly Mailers

Bio poly mailers are almost the same as compostable mailers, except the materials are from polyethylene, a biodegradable polymer. After they reach the end of their lifecycle, manufacturers can recycle them into new mailers.
This green sustainable packaging is appropriate for you if you're selling bulky items (e.g. adult clothing, shoes). Extra-large poly mailers are also perfect custom packaging. Here's an example of a customized packaging design from a clothing brand, Kestin.
4. Plant-Based Materials

Some 61% of consumers find interest in brands that create or use plant-based products. So when Tetra Pak milk carton packaging products pioneered this movement, most brands followed their lead.
Some examples of plant-based packaging solutions are bioplastics, cellulose, and sugarcane pulp. They all come from renewable resources that break down naturally over time.
Moreover, a study confirmed that they enhance the food products' quality and safety. It's one of the reasons they're common in companies that produce consumables, such as food and drinks. One brand making waves with its sustainable packaging is Coca-Cola with its 100% plant-based plastic bottle.
5. Recycled Paper and Plastic

Paper accounts for almost 26% of total waste at landfills. This translates to 386 million hectares of forest cut down or burned worldwide over a decade. The easiest, collective effort to reduce those numbers is through recycling.
Recycled paper and plastic are circular packaging materials. For instance, the noissue Kraft Mailer is made from FSC-certified recycled paper, which means they're recyclable up to 5 to 7 times.
They're best for products that don't require much space or protection during delivery like soaps, wallets, and accessories. Get inspiration on how to use it as a green sustainable packaging from Today's Modern Bebe, an eco-friendly baby clothing brand.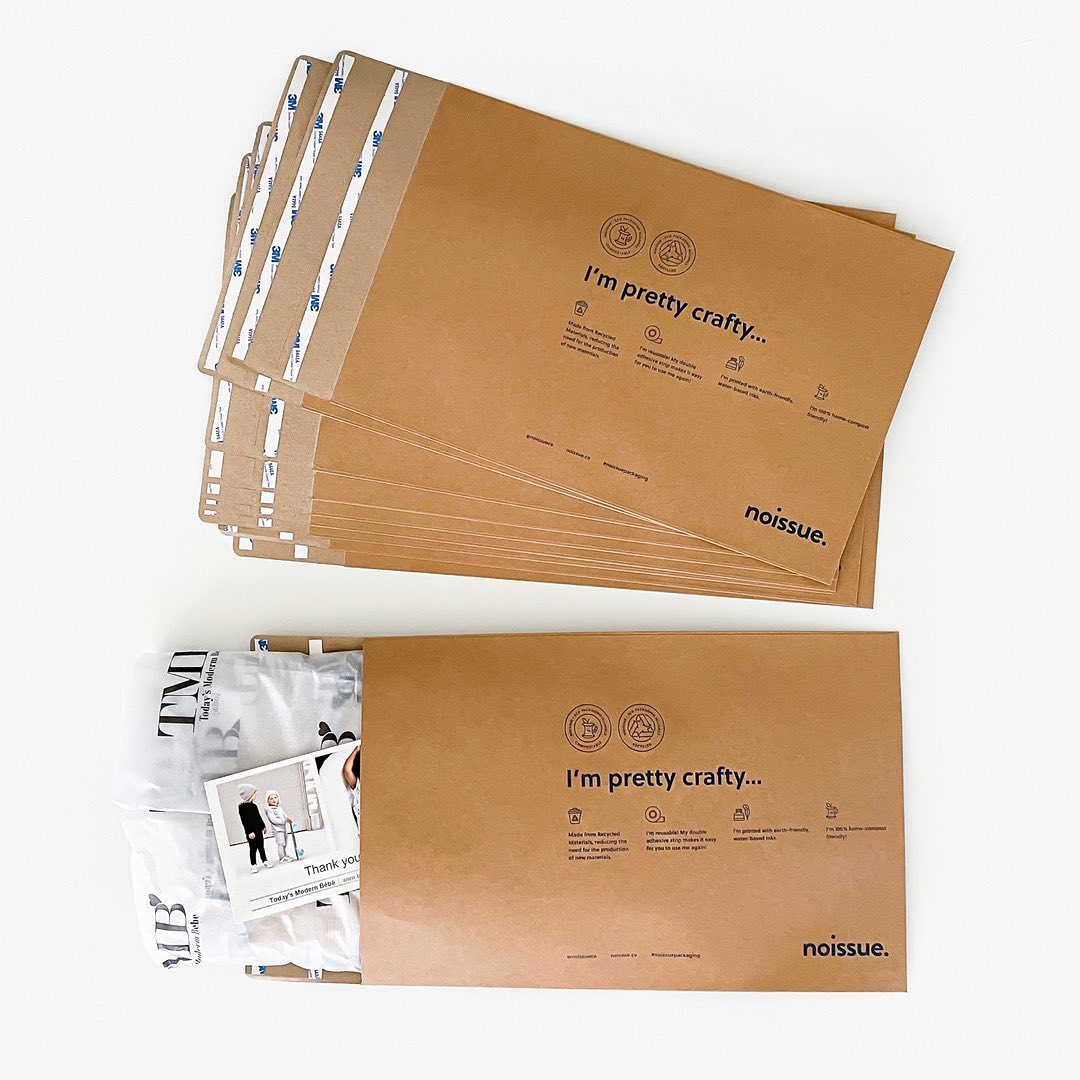 6. Biodegradable Packing Peanuts

Protecting delicate and sensitive goods with packing peanuts is essential. But not all packing peanuts are biodegradable. Some are made from polystyrene foam also known as styrofoam, which becomes post-consumer waste for at least 500 years, according to Washington University.
On the other hand, biodegradable packing peanuts come from natural sources, such as starch and wheat. If you want to check if your packing peanuts are biodegradable, simply put a couple of them in running water and see if they dissolve.
The purpose of these cushions is to guard against shock when packing and moving sensitive and breakable, such as mugs, cosmetics, and candles. For reference, Zest Soy Candles uses attractive, biodegradable packing peanuts as a part of their green sustainable packaging.
7. Recyclable Padded Mailers

Humans exhaust 50% of plastic for single use, and the classic bubble wrap packaging is included in this. As a counter-effort, experts develop a new packaging alternative in the style of recyclable padded mailers.
This circular packaging is 100% recycled paper or plastic with extra padding to aid as a cushion. The padding may consist of reusable bubble wraps or shredded newsprints, making it ideal for protecting fragile goods such as electronic devices.
As for noissue's Padded Mailers, the padded layers are from soft plastics, which are suitable for curbside recycling. They also come with a double adhesive strip for easy reusable use. Here's how Sarah & Bendrix uses them for their natural wooden toys.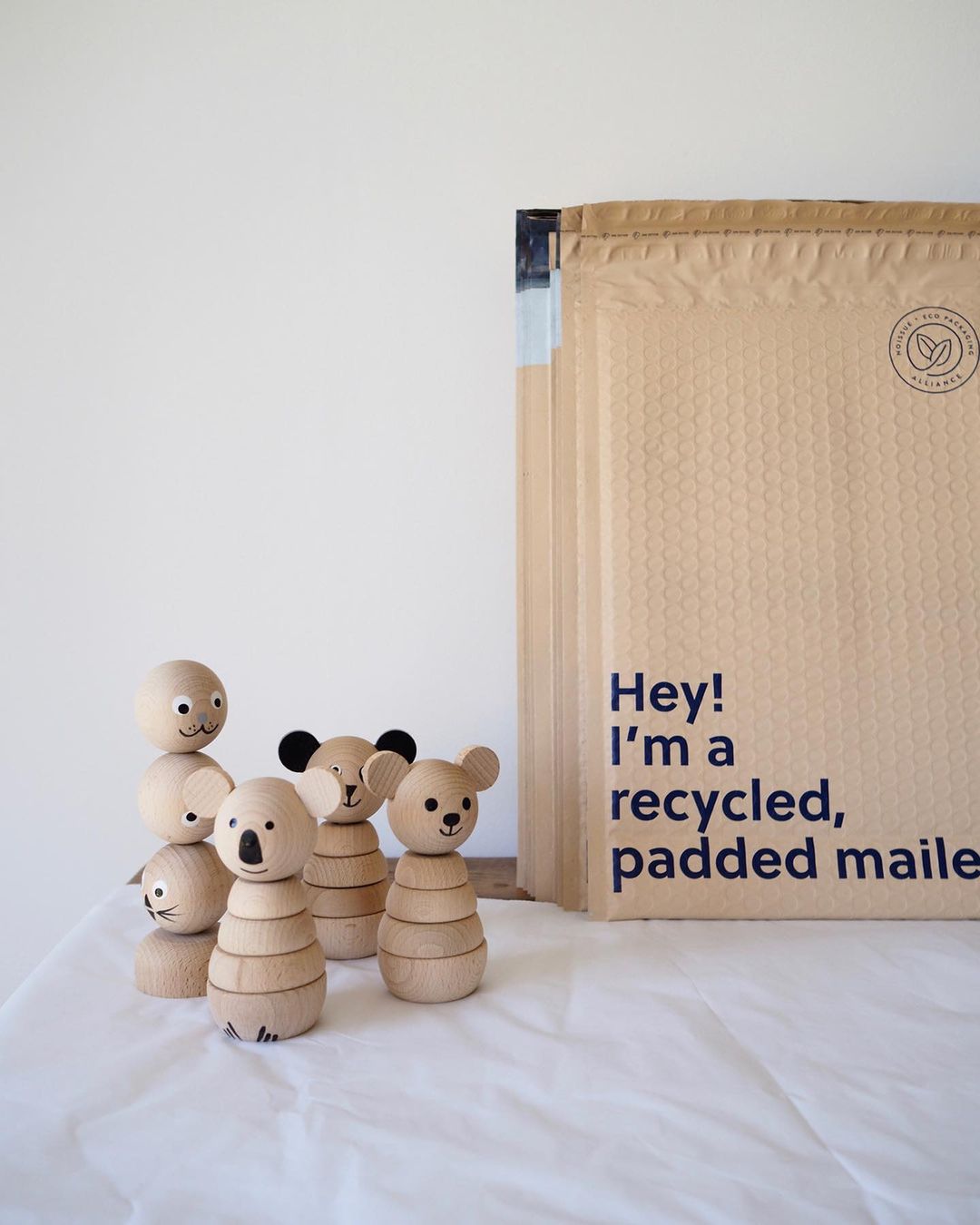 Be a Sustainability Hero With Circular Packaging

As a society, we're all accountable for the environmental damage that has already occurred. But as business owners, we have the innovative practices to make a change — and it starts with our packaging solutions. Weigh your options, do your research and find what suits your products best.
---

Ready to start your brand's journey towards sustainability? Browse noissue's range of environmentally friendly and customizable packaging options here.