Presenting our special World Peace Day homepage feature!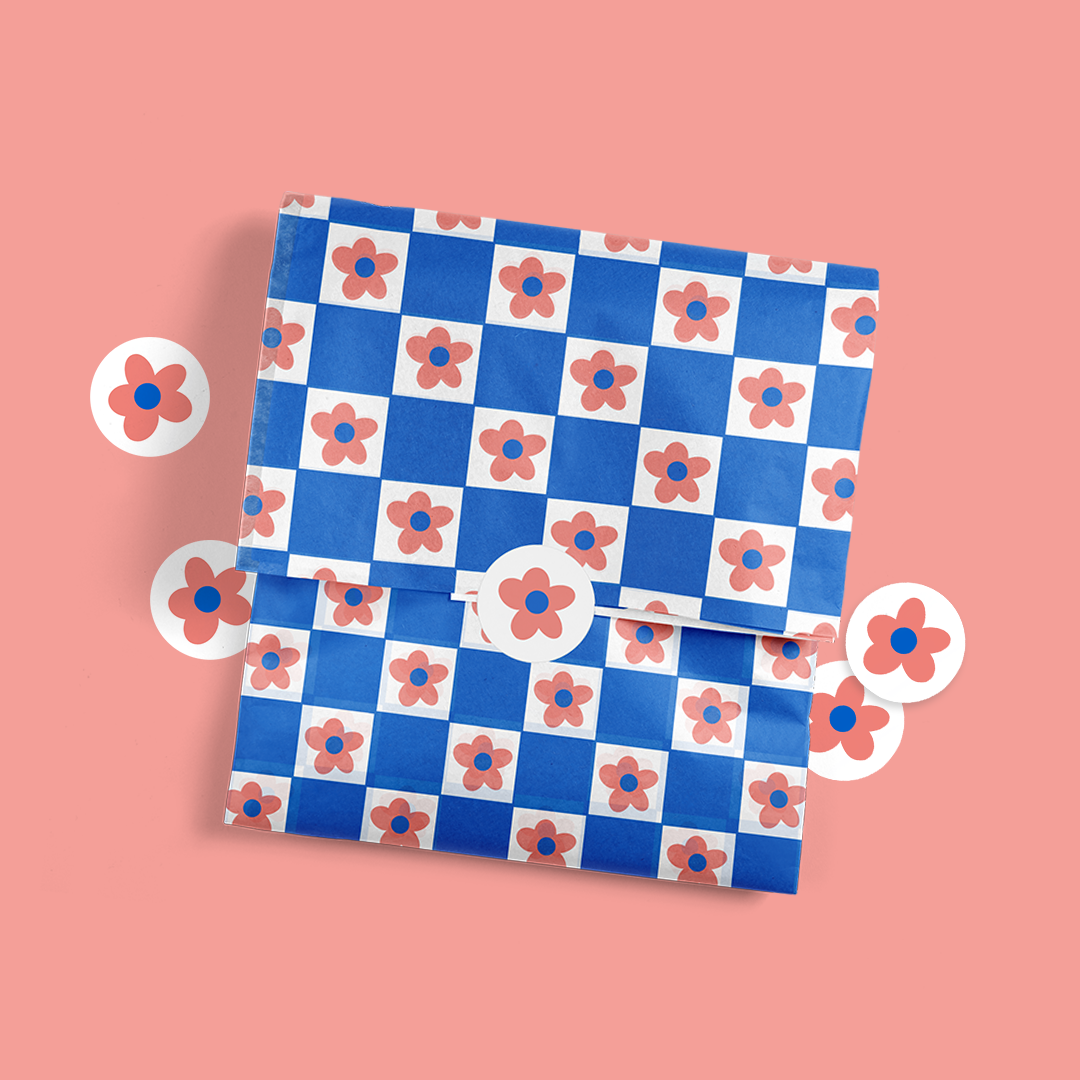 We partner up with some of our incredible noissue Creatives to build a dazzling array of designs to be featured on our homepage in the spirit of celebrating special events and dates each month! Featured Creatives are able to showcase their designs and share their unique stories with our global audience of small businesses and fellow creators. For this feature, we wanted to spread awareness about World Peace Day to celebrate with everyone around the globe.
This matching tissue and sticker design was created by Alex Daley, a Nashville-based artist with a love for all things retro and floral. She loves finding funky color patterns and using them to create uplifting and positive designs! Creating and sharing her art as stickers, keychains, prints, and more is her way of adding a little more fun into the world. Her lovely design was specially created in celebration of World Peace Day!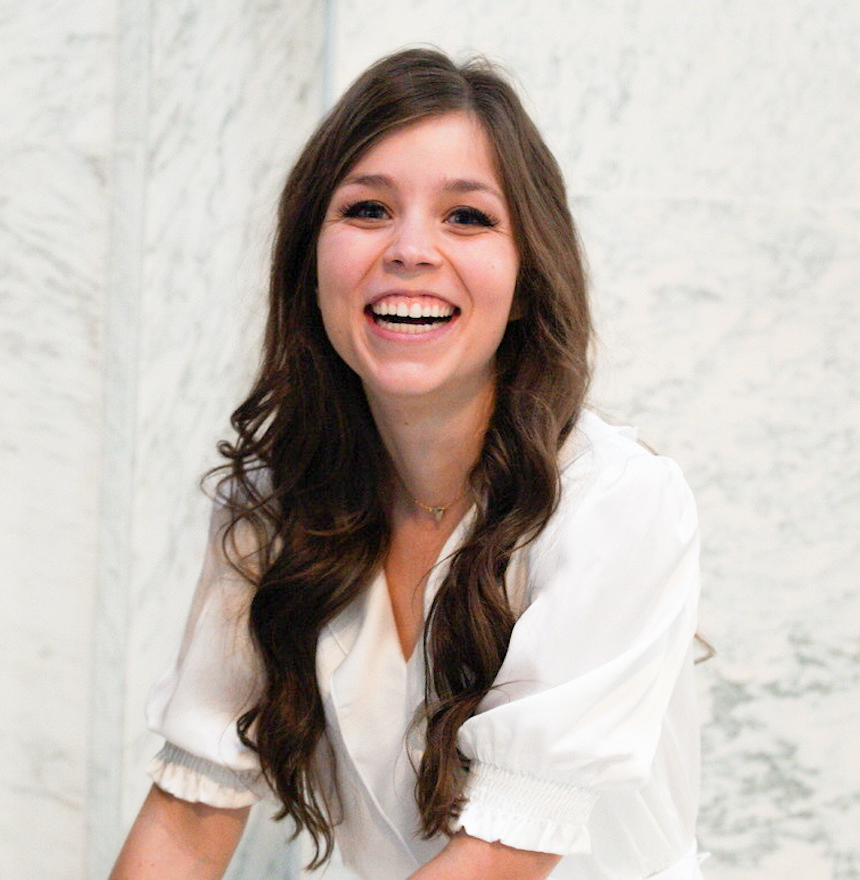 Alex lives in Nashville, Tennessee with her husband and their two sweet pups (a 125-pound Great Dane and 9-pound Maltese)! For Alex, there is nothing better than snuggling up with her pups, turning on The Office, and just seeing what she can create.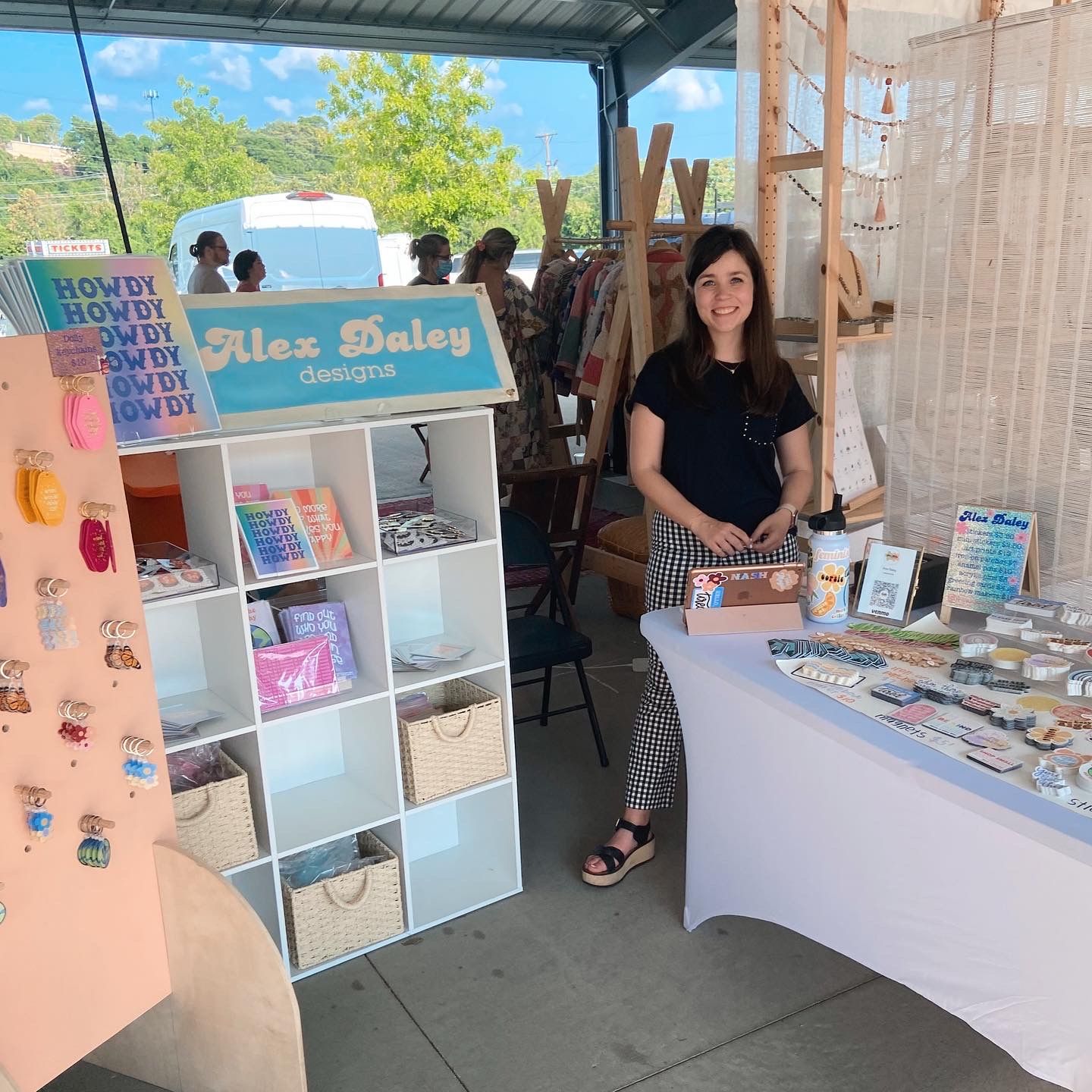 Keep on scrolling to find out more about her design process and the inspiration behind this amazing feature!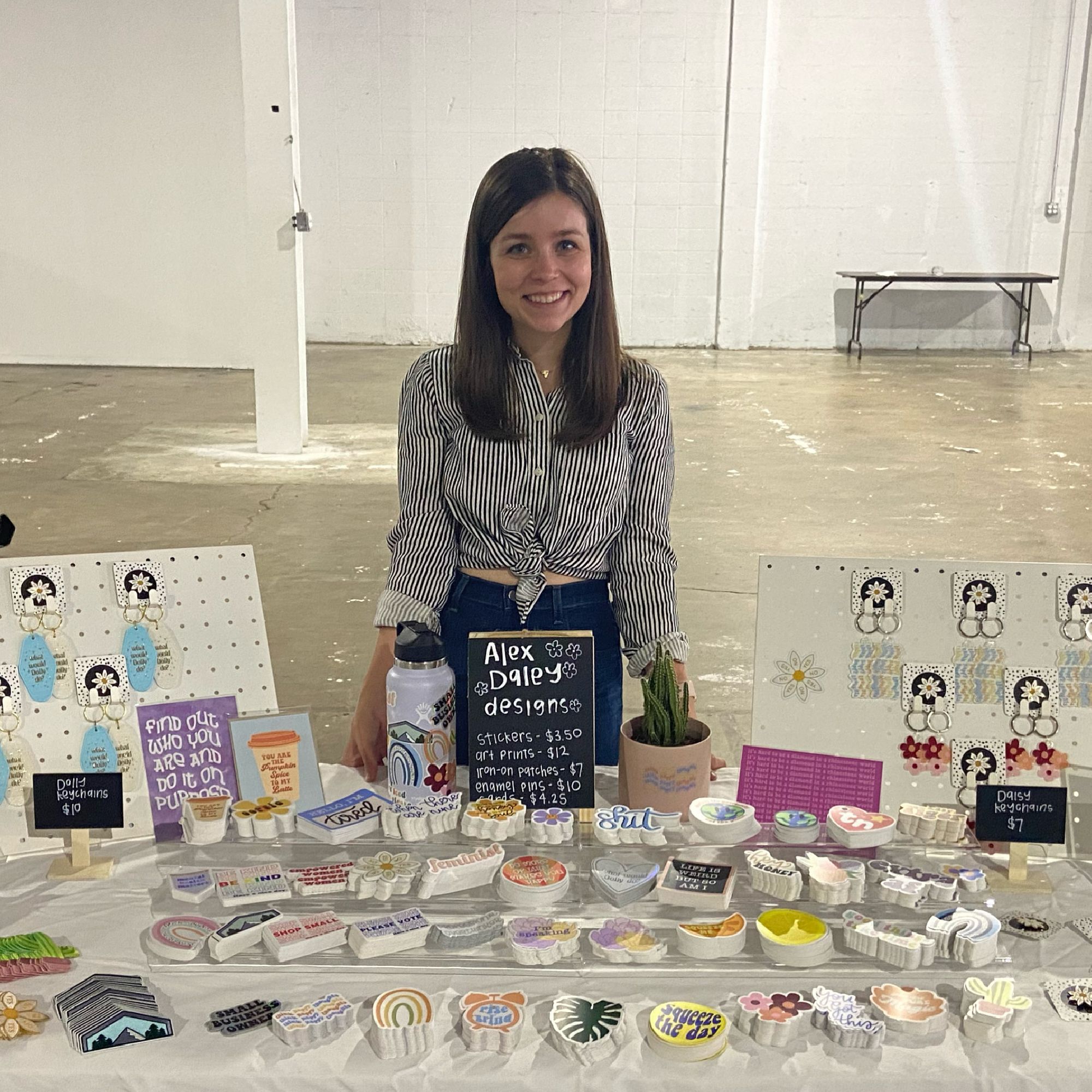 We had reached out to Alex for this special feature and she was more than ecstatic to come aboard. World Peace Day was established in 1981 by the United Nations and has been observed annually every 21st of September. This yearly occurrence aims to strengthen the ideal for all humanity to commit to peace in the face of differences and observe a day of non-violence.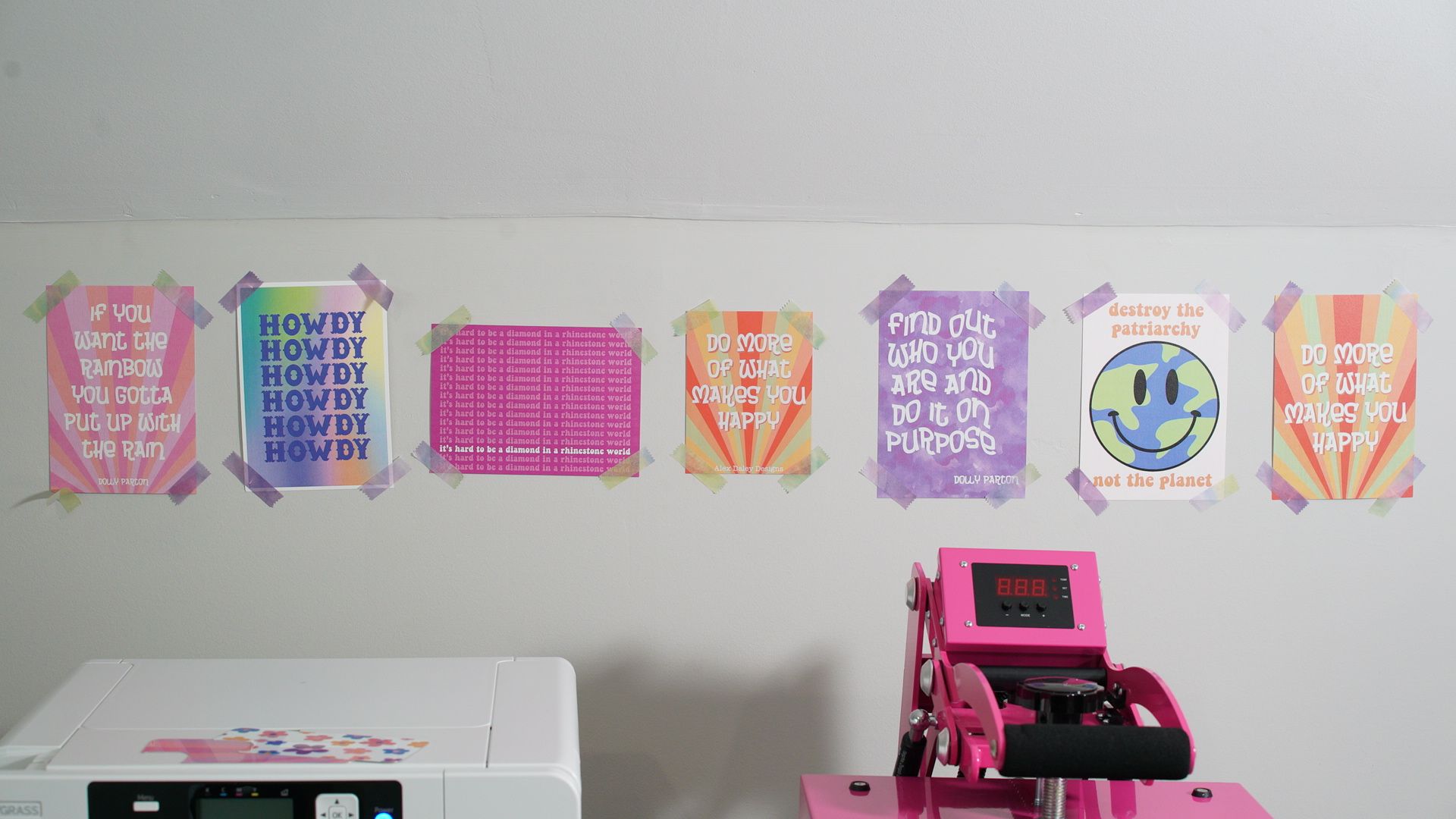 "With everything that is going on in our world, it's so beautiful to have a day that recognizes and celebrates peace. It's easy to feel overwhelmed by the chaos surrounding us but World Peace Day gives us all an opportunity to pause and enjoy a moment of stillness. Set an alarm for noon on the 21st to take a few minutes to pause and reflect on what World Peace Day means to you!" - Alex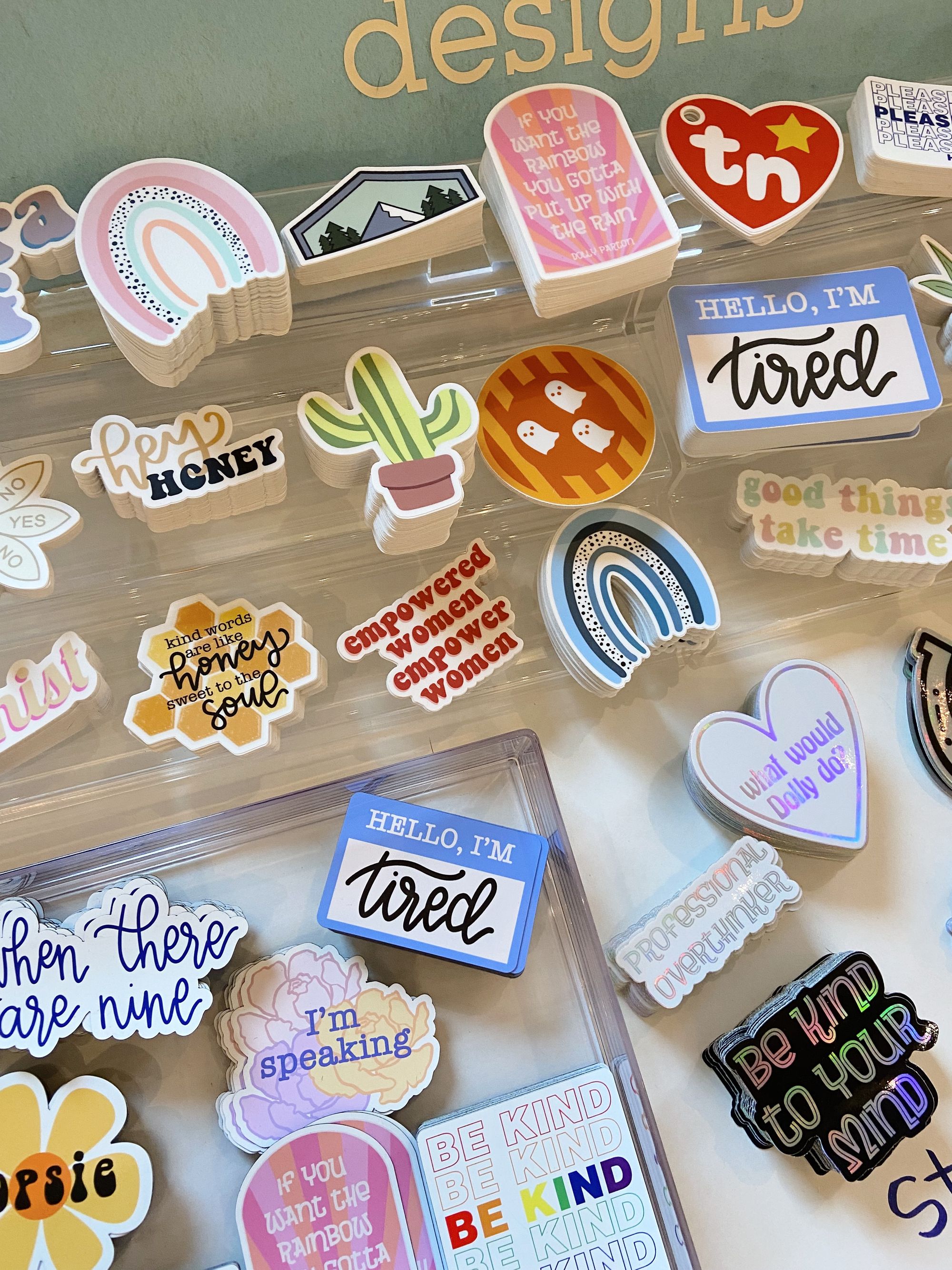 Alex's favorite part of her design process is choosing the color palette. She loves taking inspiration from colors that catch her eye in nature or in movies. Being a huge Wes Anderson fan, she is always really inspired by the colors he uses in his films, which are evident in her art.
A part of the drawing process that brings Alex so much joy is rewatching the Procreate timelapse to see how her piece took shape. She shared that it's usually her favorite designs that take a full 180 degree turn while she's drawing.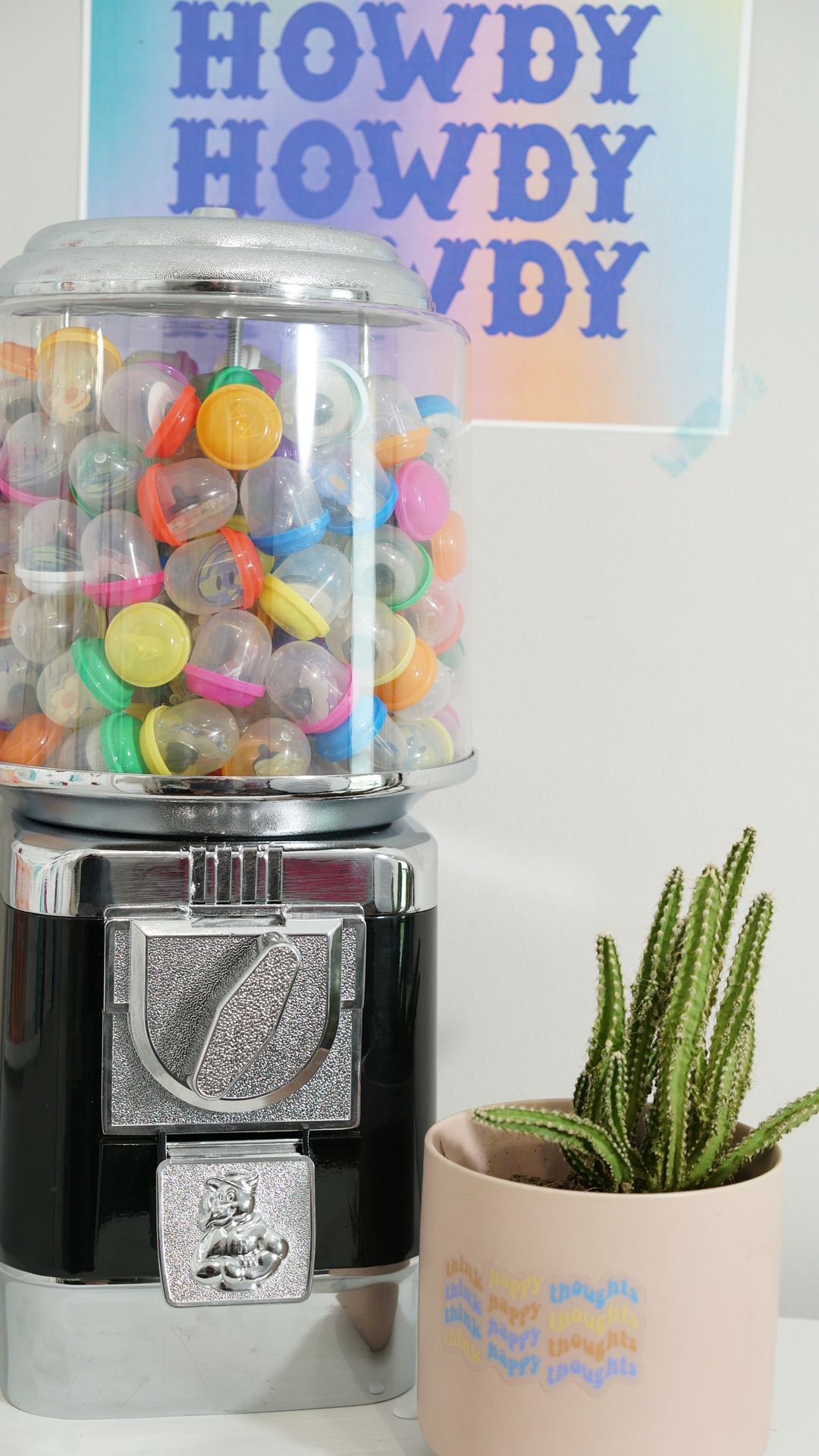 "I initially came across noissue on Instagram – they were actually shared by another small business account that I follow! I was immediately intrigued by the sustainability of the products. As a small business owner, I'm always concerned with the environmental impact of my shop; so being able to get custom packaging supplies that are also eco-friendly is an absolute gamechanger!" - Alex
Check out Alex Daley's design process and see her designs come to life:
Make sure to check her stunning design and celebrate World Peace Day with us as it features live on the noissue.co homepage!
---
Love Alex's work? See more here:
Creative Profile: https://noissue.co/community/creative/partner/alex-daley/
Website: https://shopalexdaleydesigns.com/
Instagram: @alexdaleydesigns