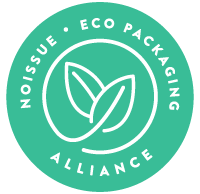 We're sure everyone's heard of the Shark Pledge in the famous Disney Film about a clownfish trying to find its son in the vastness of the ocean. Marlin (clownfish) was met by Bruce the great white shark who, apparently, has gone vegan. "Fish are friends not food," it said. Point of this story? We can't help but agree—especially when it comes to sushi.
Lindsay Richardson was a professional dancer and has toured in Tokyo, Japan with a famous Japanese Pop Band called JSB (we see you, Hiroomi Tosaka!). Now, Lindsay has quit the industry and is enjoying herself as the owner and chef of Plantae Bar.
Plantae Bar, from 'plantae' meaning the taxonomic kingdom comprising all plants, and 'bar' for sushi bar, is a Pop-Up offering some of your favorite sushi items made vegan that's wrapped in sustainable noissue foodsafe paper.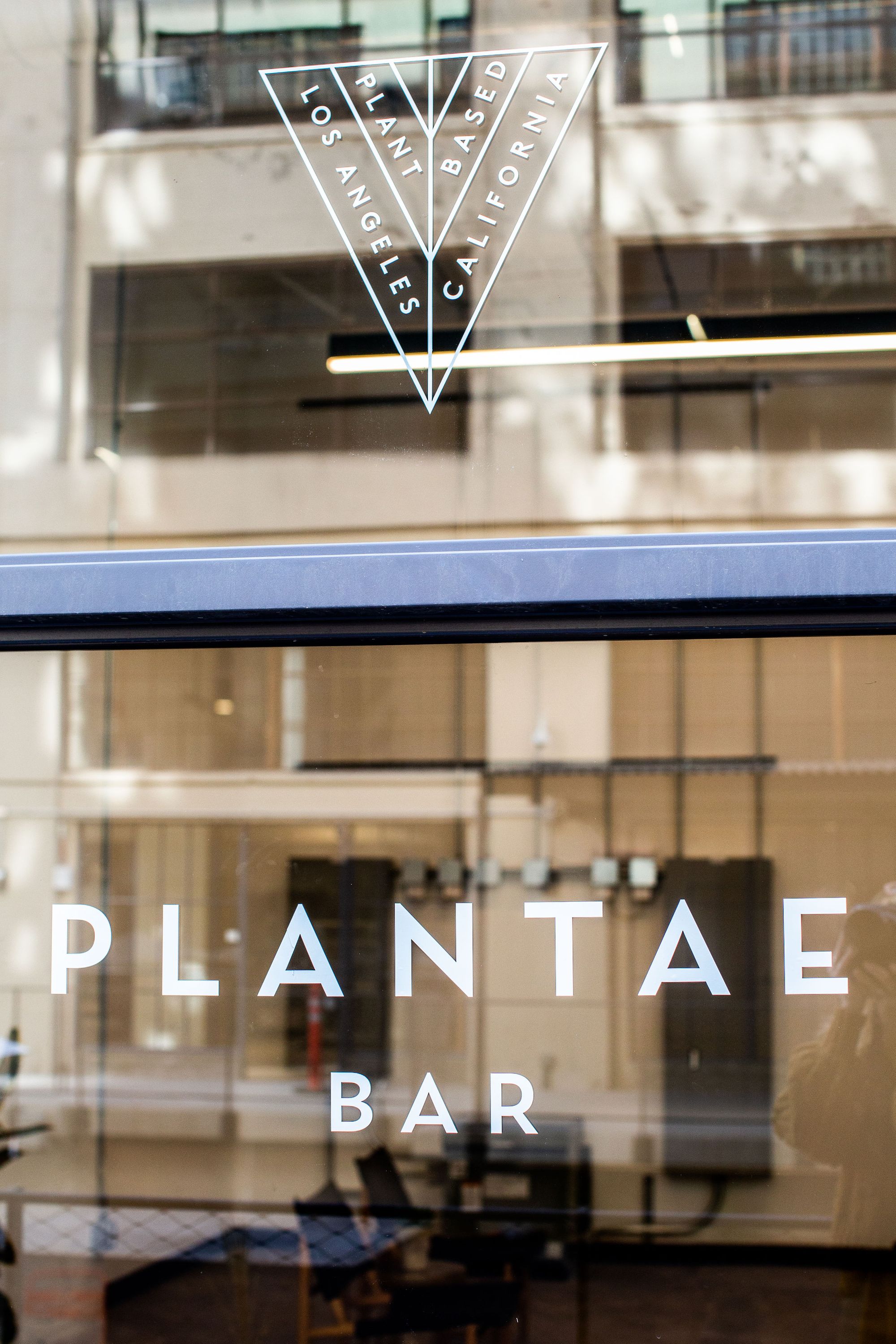 Based in Los Angeles, California, Plantae Bar started in May 2019 after 14 years of Lindsay's professional dancing in the entertainment industry. After returning from Tokyo, she knew she wanted to start her own business in the food industry. She came up with the concept of Plantae Bar and the rest was history.
The founder and chef has always adored the culture in Tokyo, that her love grew so deep. She admires the Japanese's meticulous attention to detail, outstanding branding and marketing techniques, and exceptional customer service. She wanted her business to model those aspects. It was also a plus that sushi has always been her favorite food prior to becoming plant-based. Knowing that there was not many options for vegan sushi, Lindsay figured to just create her own!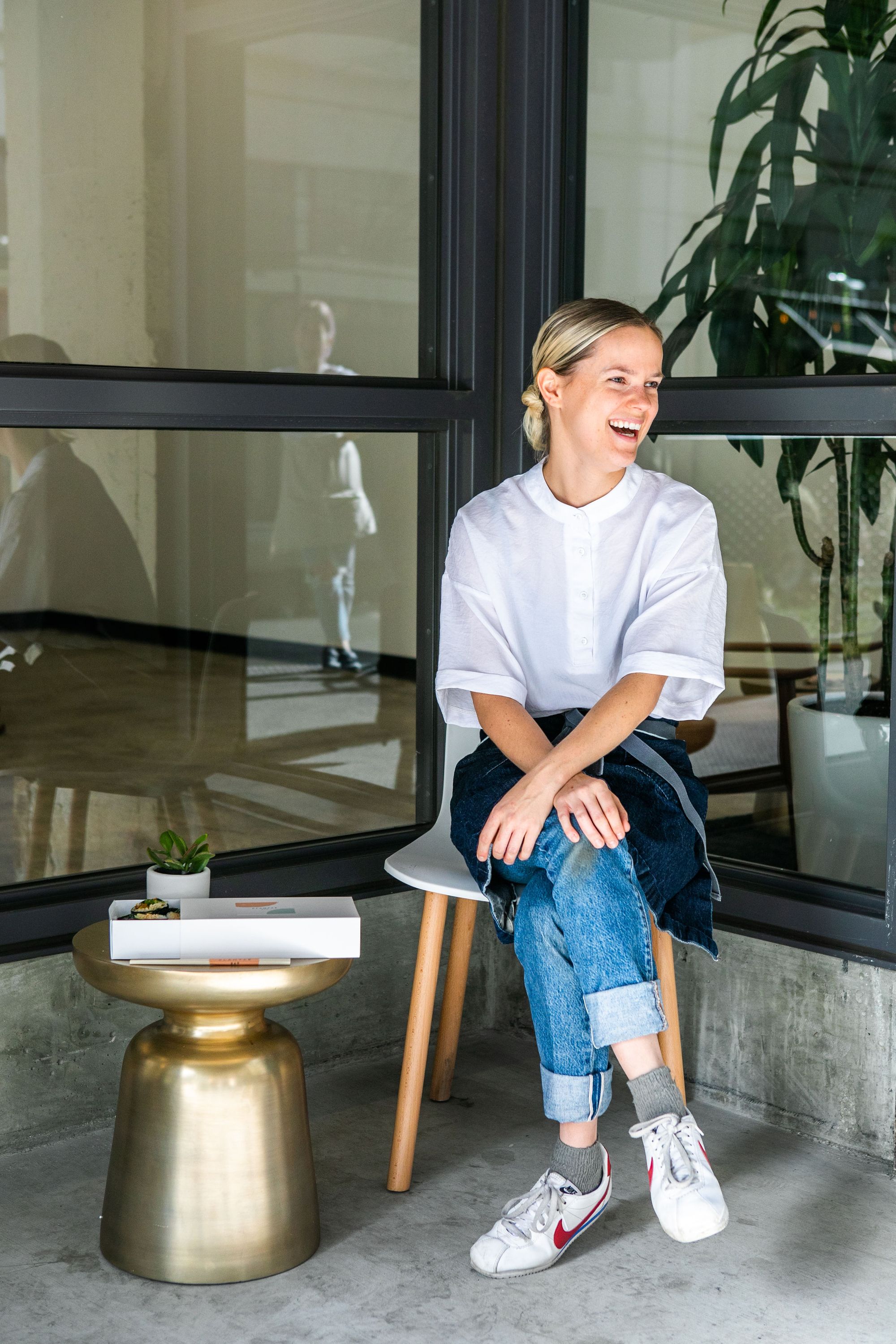 Her vision for Plantae was always a walk-up-style sushi bar or window. She gravitated towards this dining style in Tokyo, where some clothing boutiques act like a coffee shop or a food joint. Some of her favorite coffee shops and restos in Tokyo are unmarked windows or tiny two-person shops that serve some of the best treats. And of course, it's where she envisions her business moving towards, whether that's still in LA, Tokyo, or any other major city.
Lindsay already knows what she wants for Plantae Bar, and knowing her style of branding is a huge help in planning for future upgrades. To the owner, the first thing that she looks for subconsciously when choosing anything, whether it's food, clothes, home decor, or etc., is if the branding speaks to her and her values. If she gravitates towards a style, she can pretty much guarantee she will like the product.
Branding, in her opinion, is our innate ability to understand what a product is just by the way it's designed. Things like color palettes and font can help guide a customer to what the product is about. For example, when we see a green logo attached to a food business you automatically think healthy. So when it came time for her to choose packaging for her product, it was a no-brainer that it had to be custom. All the different elements and assets that her branding designer created for her needed to be seen and they really make such a difference. Social media is such a big part of how businesses get their name and product out there to a larger audience, so she knew that spending a little extra to get things like custom packaging will go a long way!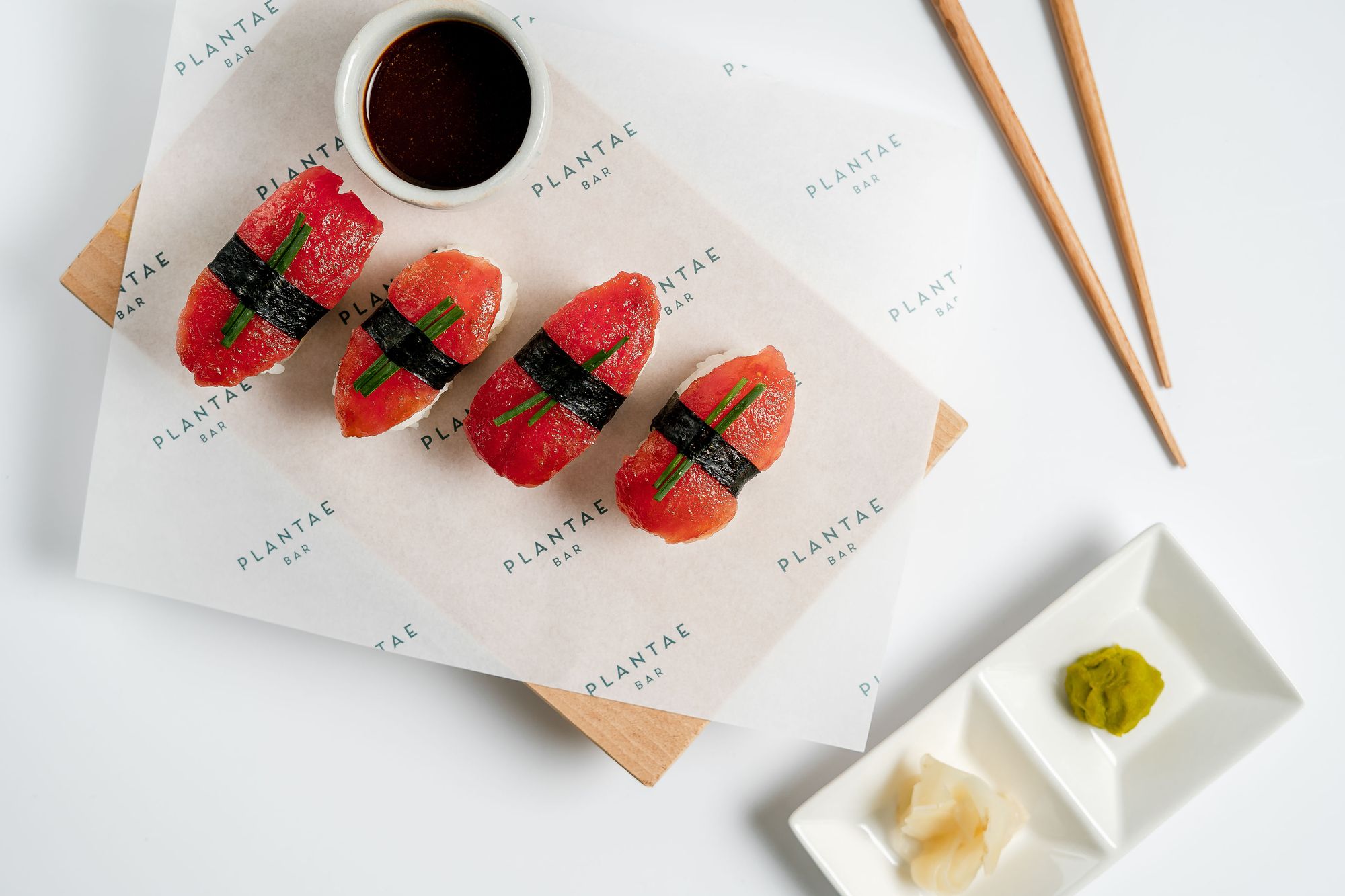 Lindsay uses noissue's Foodsafe paper that is designed by the talented Katie Forner. Wanting to go with something that was clean but elevated, the vegan chef thought that Katie did such an incredible job capturing the essence of what Plantae Bar is and really listened to her needs and wants when it came to the brand.
For her foodsafe paper, she chose to use noissue because they offered low minimums at such a great price, and as a small business who doesn't need huge bulk orders, it was the perfect match for Plantae Bar.
"The process was super easy and user-friendly which I can really appreciate since I'm not the most tech-savvy and I do everything on my own at the moment."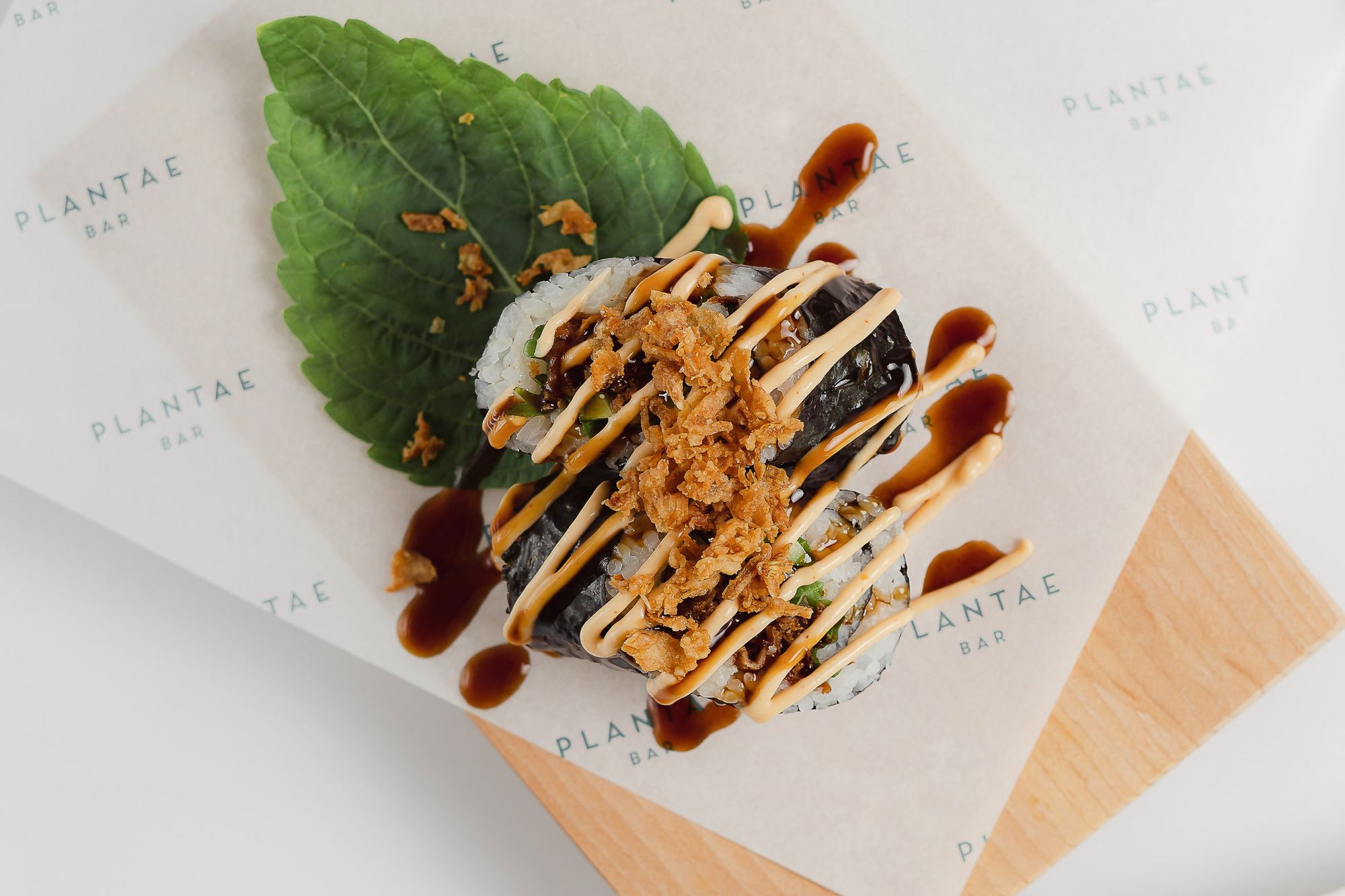 A woman who knows what she wants and goes for it, it's surprising that Lindsay also had her own share of challenges when she started Plantae Bar. And up until now, she's still challenged by the fear aspect of running a business. When she started, she always felt like she needed everything to be perfect and all her assets in a row, but she quickly learned that you really just have to go for it!
"You're never going to be ready to start a business, but if you wait until that 'perfect' time I really don't think it will ever come."
So one day she just reached out to all the contacts she had on her list, ordered her equipment and just went for it, and she's so happy she did. Everything eventually fell into place and she feels like as she continues to grow as a business that will always be the case.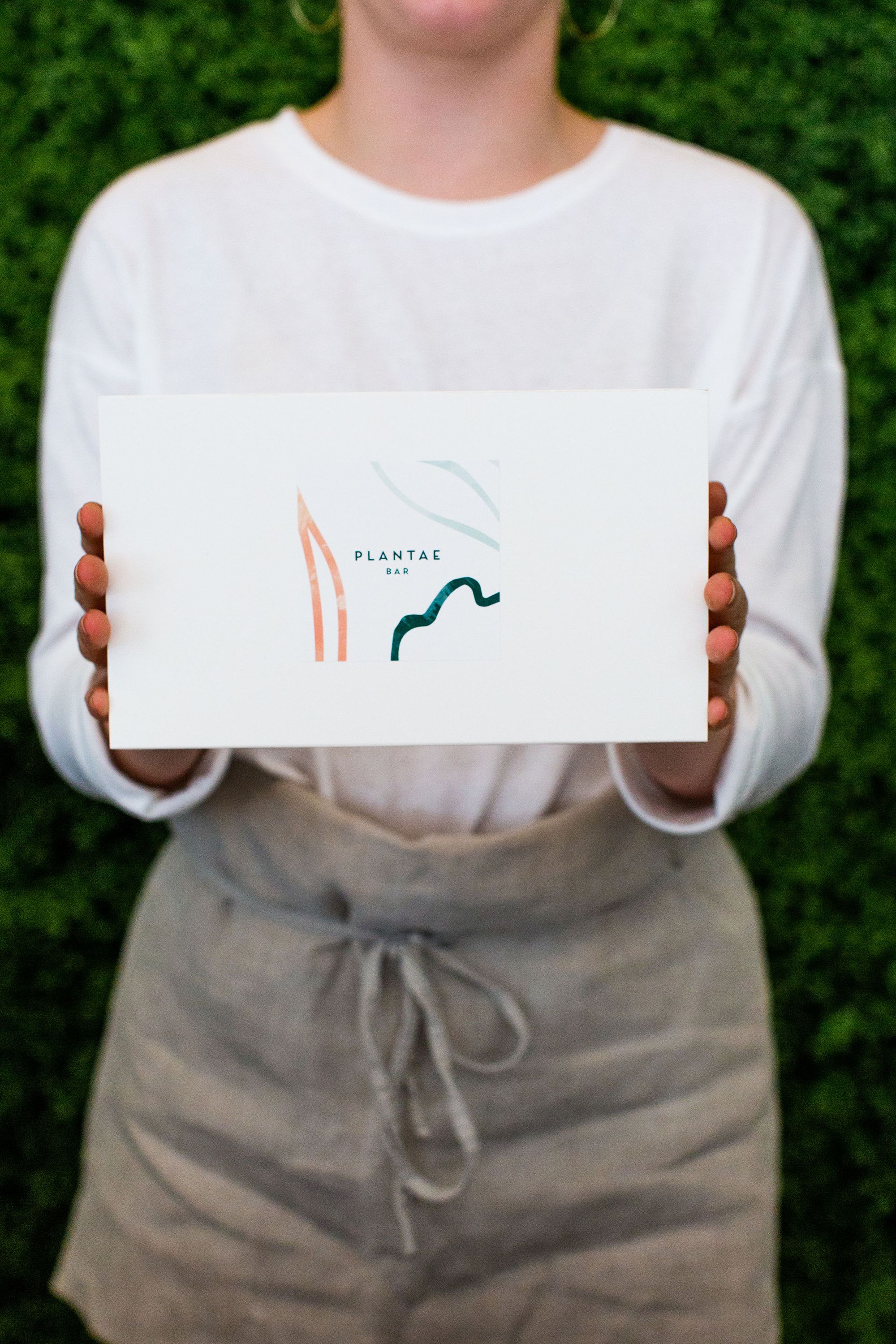 Fun fact about the vegan chef is that she is originally from Vermont and loves her maple syrup, so she always has it in her fridge. She uses it as sweetener and think its honestly the best, whether it be for her morning lattes or marinades. Chef's kiss! Now that's something everyone should try, but not before visiting Plantae Bar if you're around LA. Lindsay suggests that everyone should try their Spicy "Tuna" Nigiri, which is their take on the original Japanese dish and she thinks people will really be surprised to taste how similar they compare. Plus points, as it is just a really beautiful and fun item that they serve!
---
Find more of Plantae Bar here:‌‌‌‌‌
‌‌‌‌‌‌‌‌
‌Instagram: @plantaebar
Like this story? Tell us yours! Share your brand story and love for your custom packaging and get a chance to be featured on the wrap! If you're a noissue customer and are interested, you can join the Eco-Alliance by clicking here and answering a few questions here.
Questions? Email us at ecoalliance@noissue.co