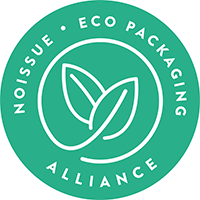 There's nothing quite like taking a good, relaxing shower at the end of a long day, most especially when it's accompanied by aromatic and calming soaps made with the highest quality and care! The past recent years have seen a steady rise of artisanal and homemade beauty and skincare in the mainstream beauty industry. And indeed, one of their many advantages is that they are often made of natural ingredients that are kinder on your skin and can target more specific concerns of each skin type — and can often double as pieces of art all on their own, too!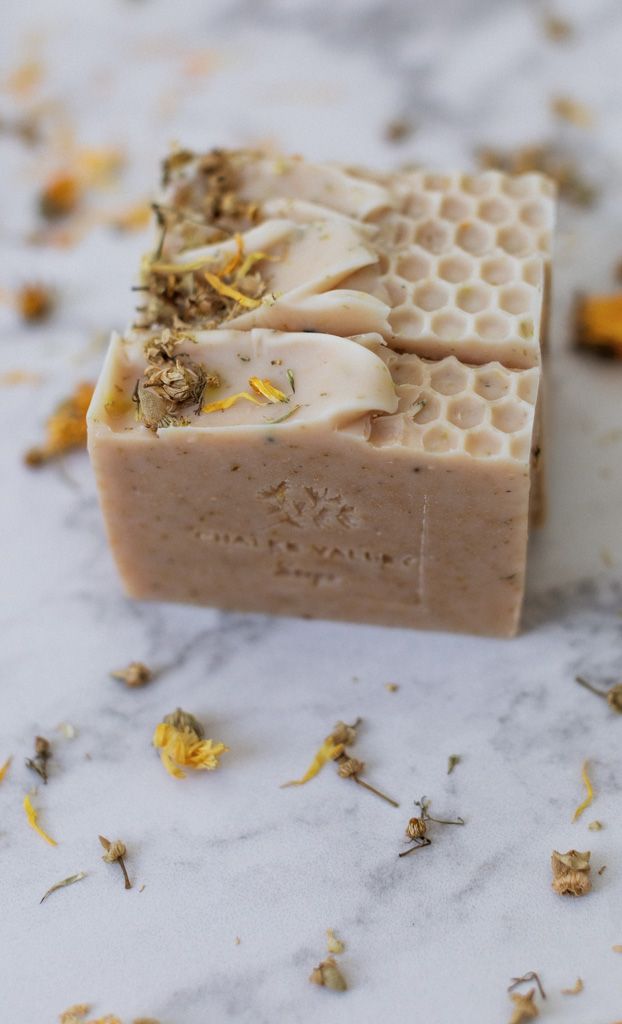 There's no one who understands this better than Helga, the soapmaker, designer, and all-around manager behind Chalke Valley Soaps. Based in Southwestern England, handcrafted, consciously-made soap bars are what Chalke Valley Soaps specializes in. And truly, in looking through their website, you'd be greeted with an array of beautiful, artfully cut soap bars, all artisan-made entirely with natural ingredients. But besides their charming soap bars, Chalke Valley Soaps also offers up a range of zero-waste and elegant bathroom accessories, including bath salts and soap dishes, all of which are skillfully designed essentials for anyone looking towards living a simple, sustainable lifestyle.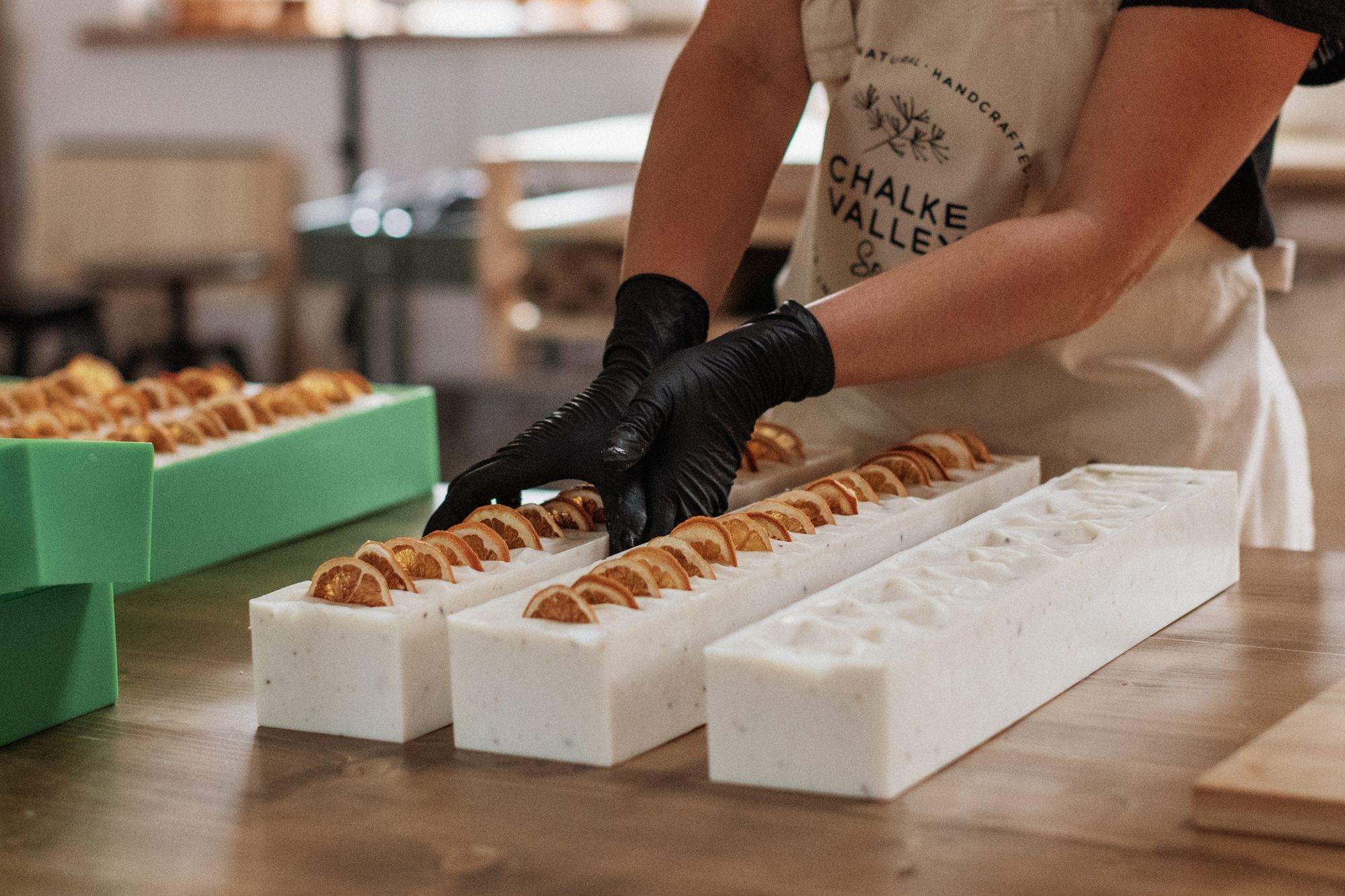 It was Helga's inherent love for nature and healthy skincare combined that led her towards creating her brand, as well as her passion for reducing as much negative impact on the planet as possible. And with Chalke Valley Soaps, she hopes to bring soaps bars back in trend. Chalke Valley Soaps are all-natural, with clean, healthy, and simple ingredients that are both kind to your skin and the environment! Helga recognizes that many mainstream bath and skincare products use a large amount of single-use plastic bottles, and she hopes that her brand can help reduce some of that impact: the more soap bars people use, the fewer plastic bottles go to waste.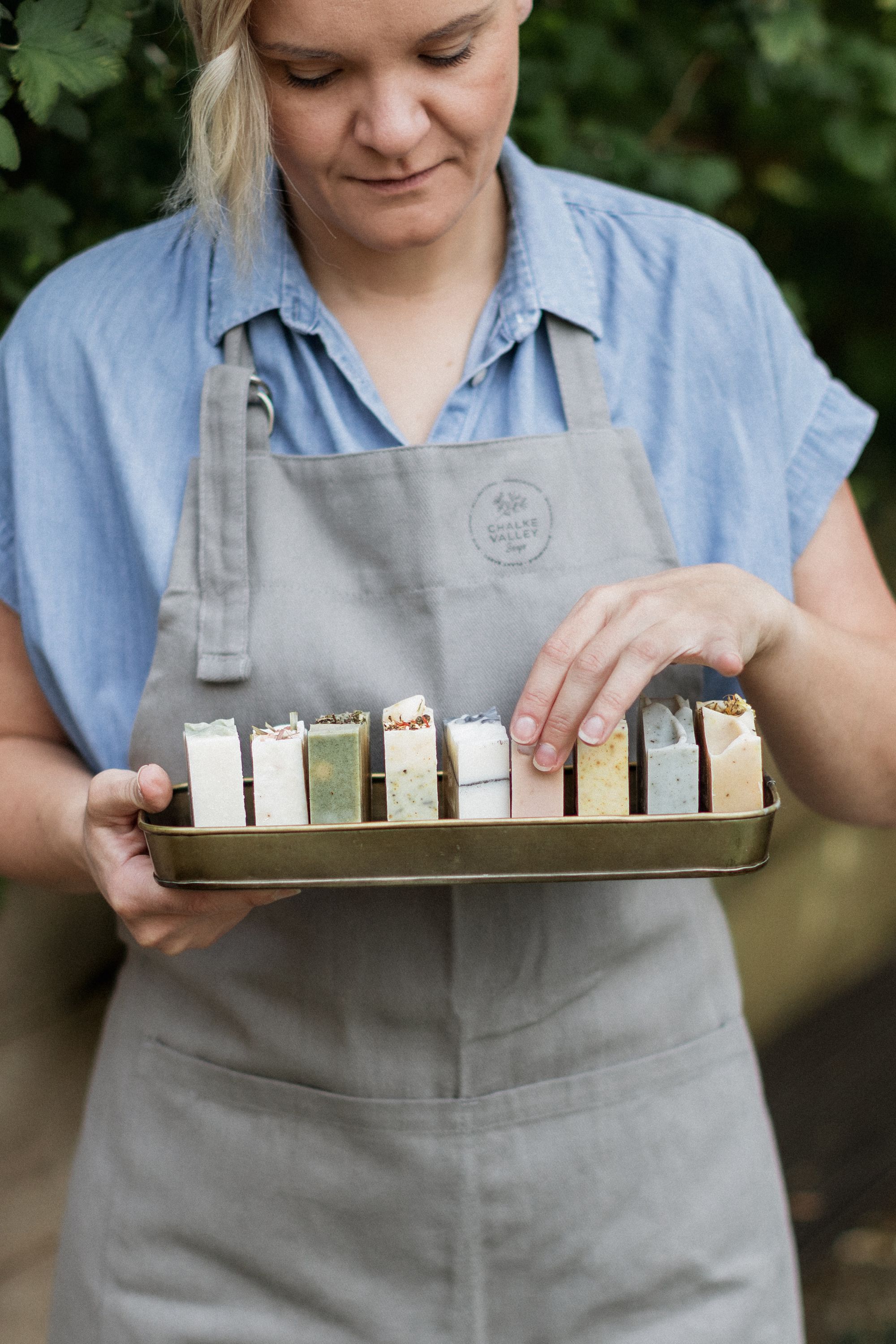 Sustainability lies at the very core of all Chalke Valley Soaps' operations, and they make it a point to work primarily with environmentally-conscious suppliers in their business, in order to make as little impact on the environment as possible. Helga believes that luxurious skincare and sustainability don't have to be mutually exclusive, and Chalke Valley Soaps operates on that very conviction.
"We think luxury traditional skincare can be sustainable and kind to both skin and Earth. We are happy to share our views/methods/etc. with other brands in the hope they get inspired and make positive changes too."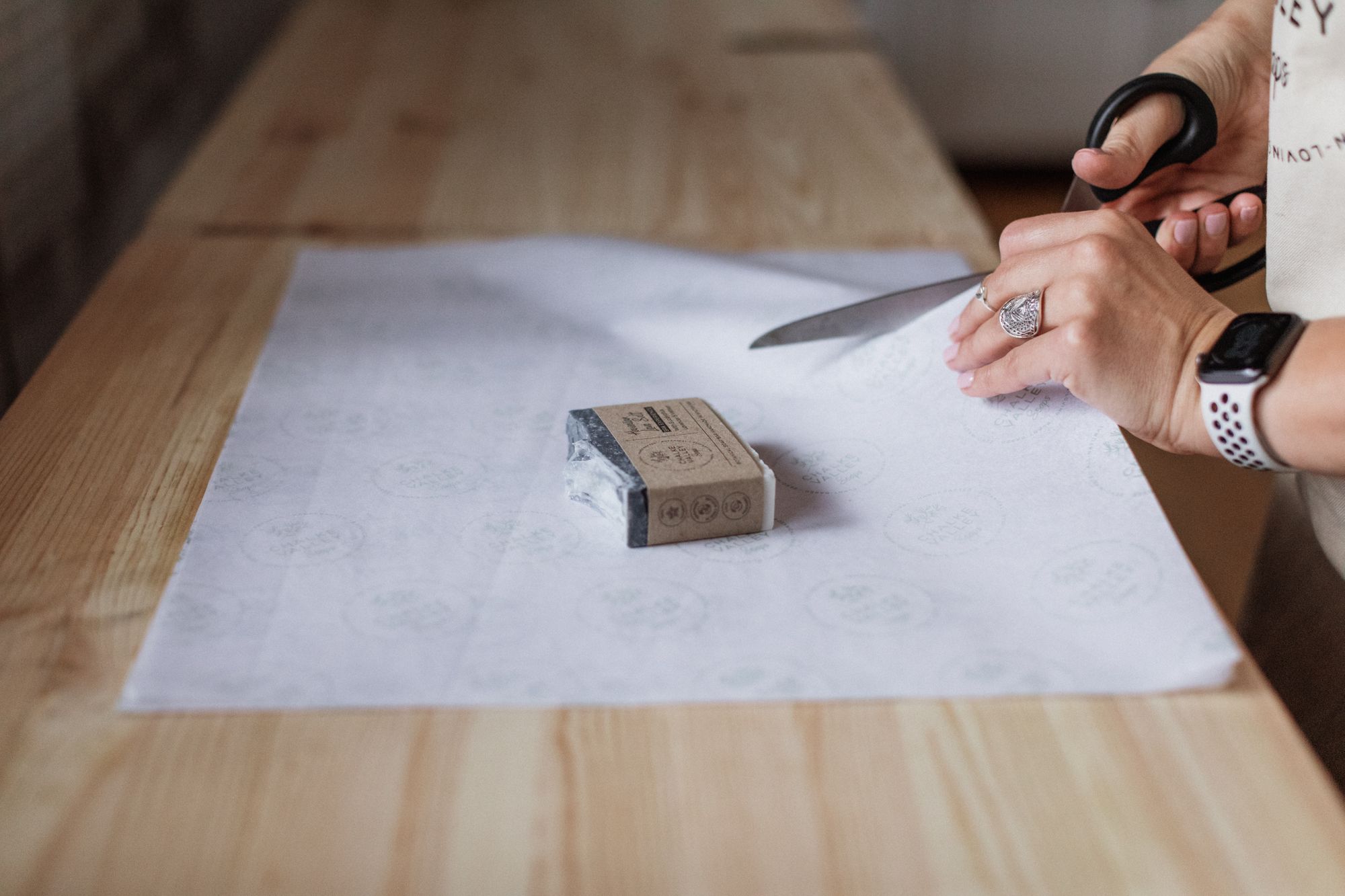 With sustainability built within the very core of Chalke Valley Soaps, it was only natural that it extended to their packaging, too. When it came to packaging her products, Helga always opts for recycled or recyclable options, which was why she decided to go with noissue. It fit right in with her brand values, and she was also able to customize her packaging to fit her suit her branding too, which as a small business, was an excellent added bonus!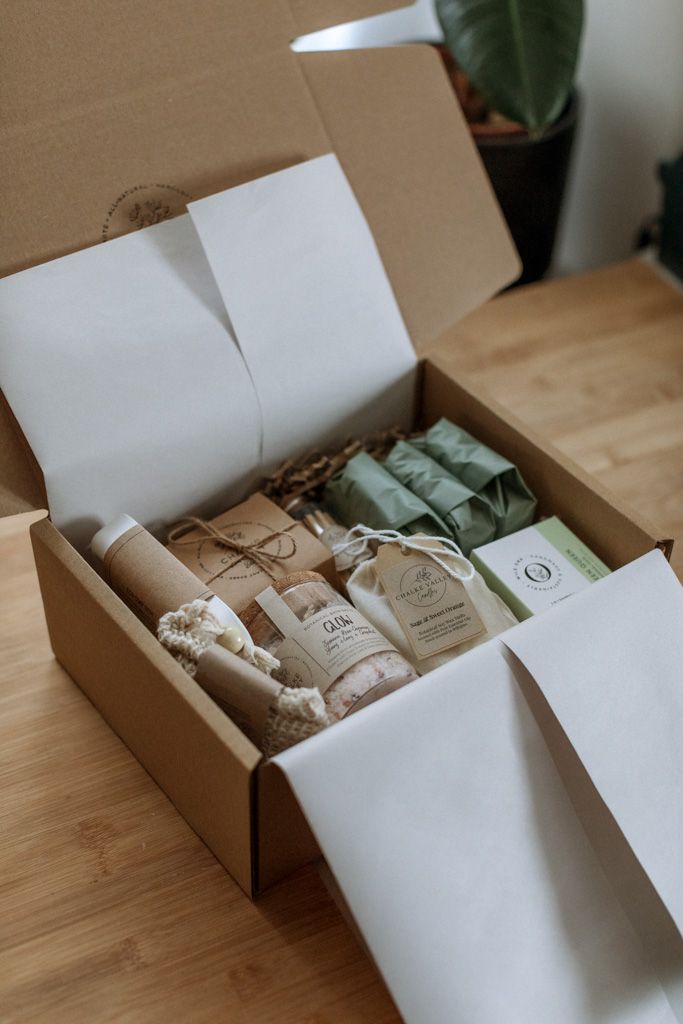 Besides her sustainable packaging, joining the noissue Eco-Alliance has also enabled Helga to be part of a wider community of sustainably-minded businesses just like hers. Moreover, having the Eco-Alliance badge on her business' website has also helped communicate her values to her customers and hopefully inspire them, too.
"We love being sustainable and transparent and want everybody to know about it!"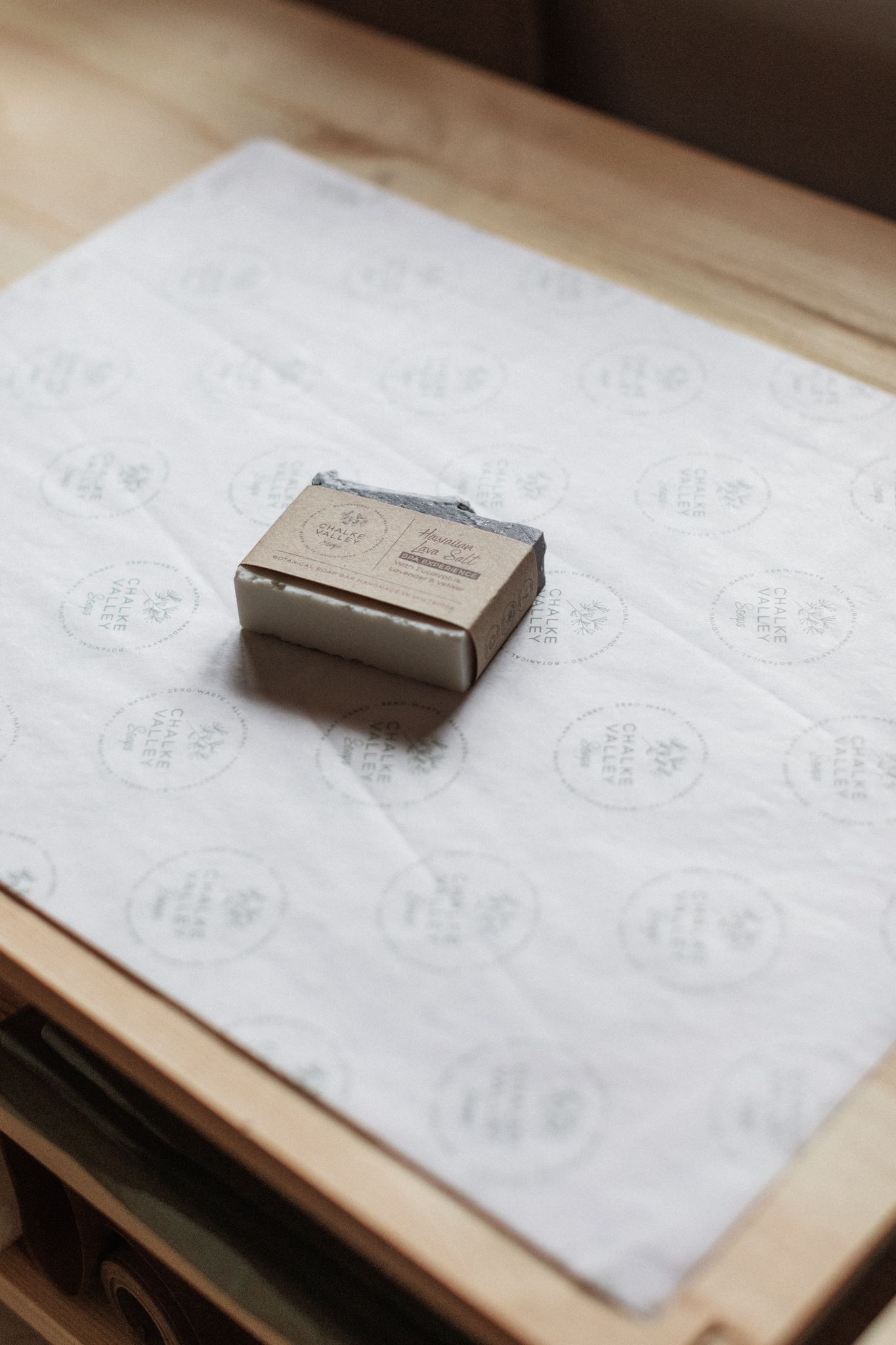 In addition to taking those extra steps towards being more sustainable, Helga's also always on the lookout for more ideas and initiatives. After all, sustainability isn't a single linear journey, but a continuous process that takes collective action. For now, she also loves working with fellow small and local businesses to help support them, too.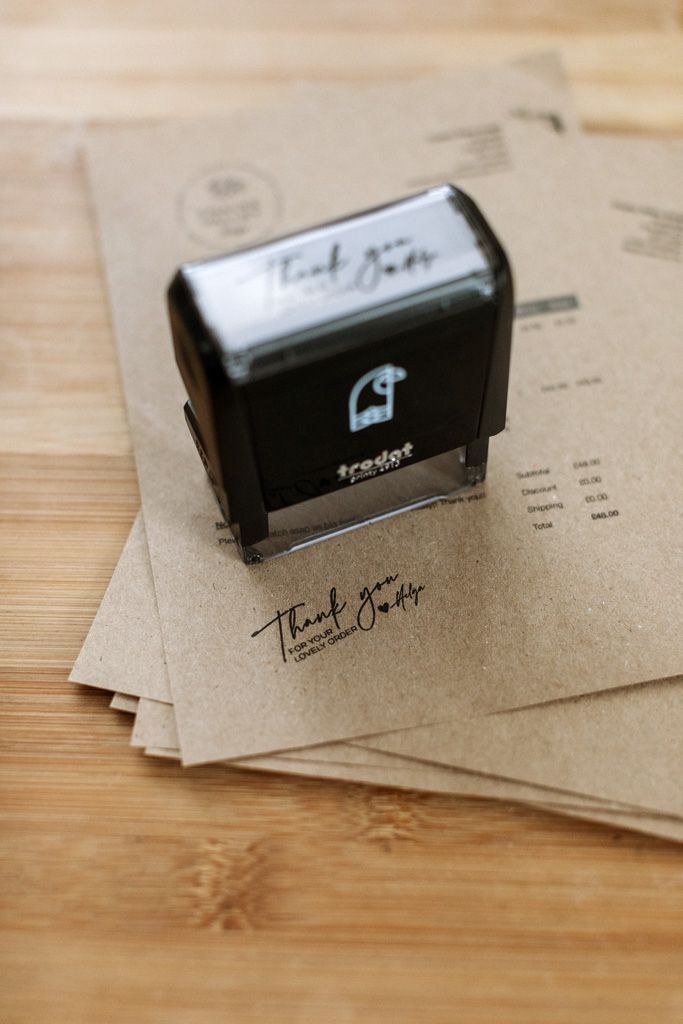 Chalke Valley Soaps' products are admirable enough on their own, but it's the overall sum of all its parts that sets it apart in the industry.  Its healthy and environmentally-conscious values, combined with traditional and carefully handmade methods, and with a hint of luxury, altogether combined make Chalke Valley Soaps the unique, earth-friendly brand that it is.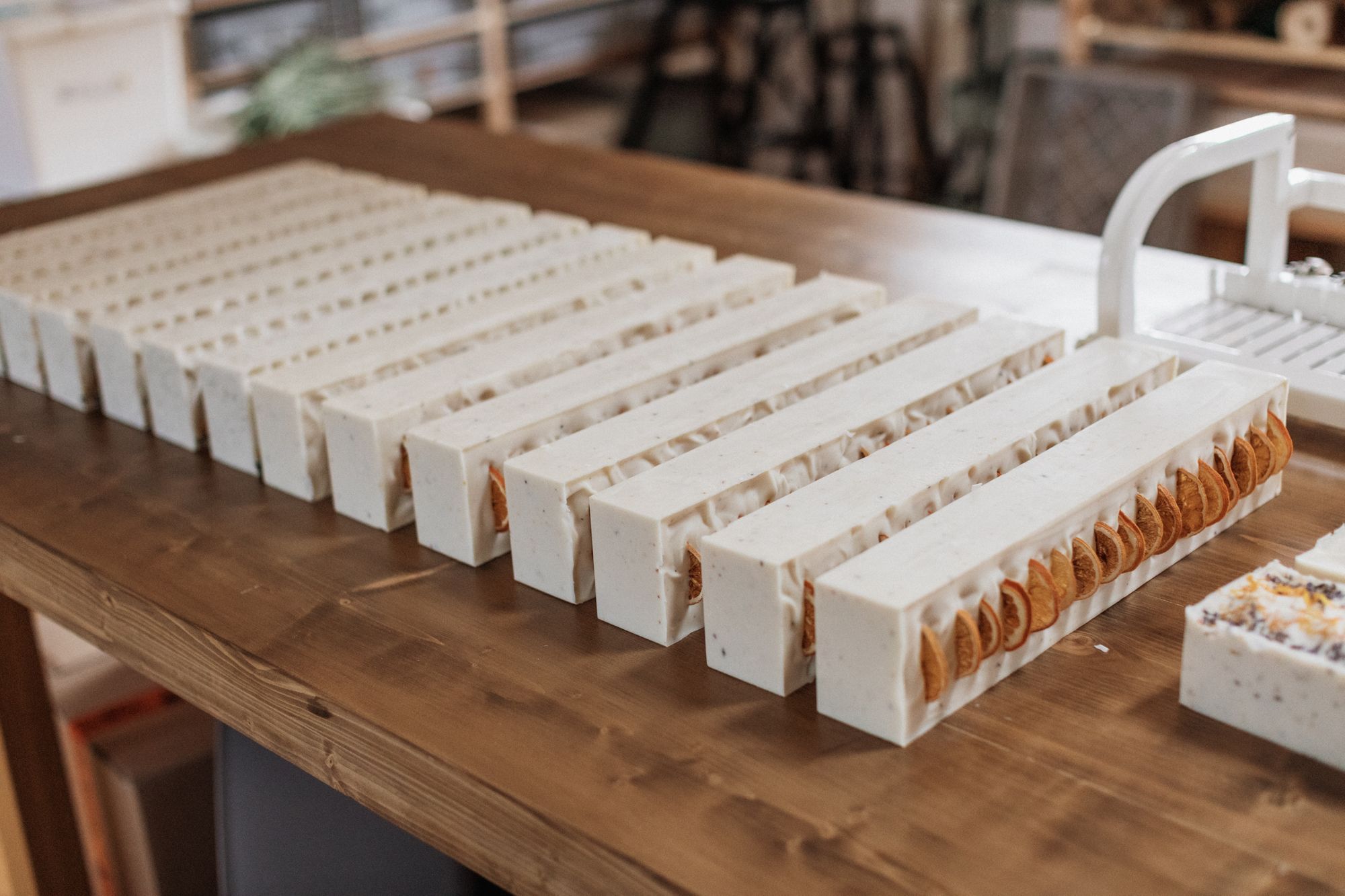 And though it undeniably operates on a steady set of values and principles, Helga shares that there were some challenges that she had to face too in building the brand, particularly in terms of space and helping hands. Although she had her family around to help with certain tasks, she recalls having done most the heavy lifting required in running the business, from graphic design to photography, to marketing and production and everything in between — all of which took place in her tiny home workspace. Since then, however, she's been able to move into a beautiful new workshop, and now has two people to help run the business!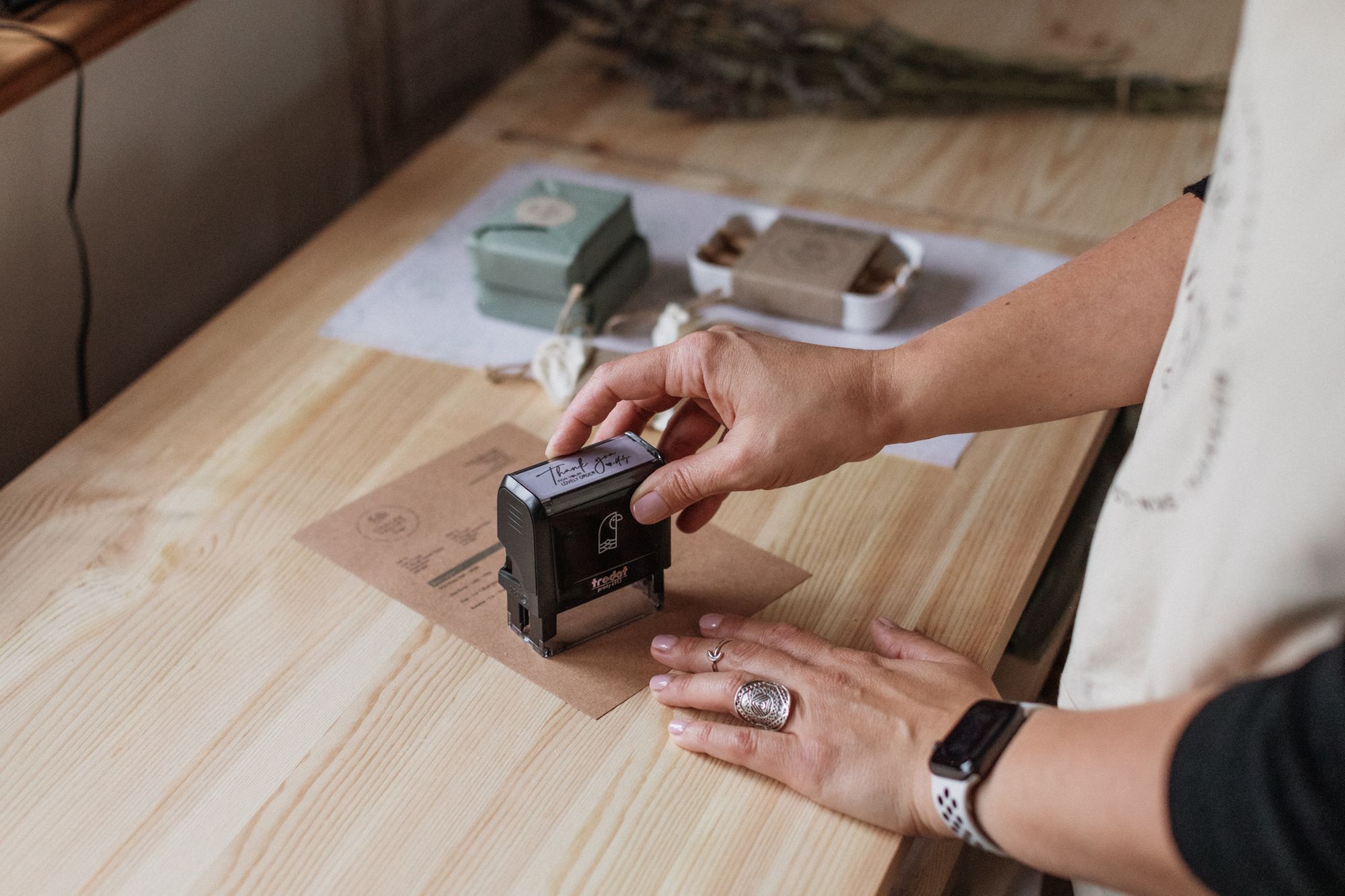 That said, from her own experience, Helga's biggest advice to other hopeful entrepreneurs is to not do everything by yourself — find professionals that can help with other tasks so you have more time to focus on what's most important to you and your brand! Helga's definitely passionate about her own craft, and one of her favorite orders by far was a collaboration project with another brand to add her soaps as part of a subscription gift box. From creating the soaps in just a week to the prep work of stamping and labeling, the entire process was quite time-consuming, but still so much fun, especially with the help of friends and family.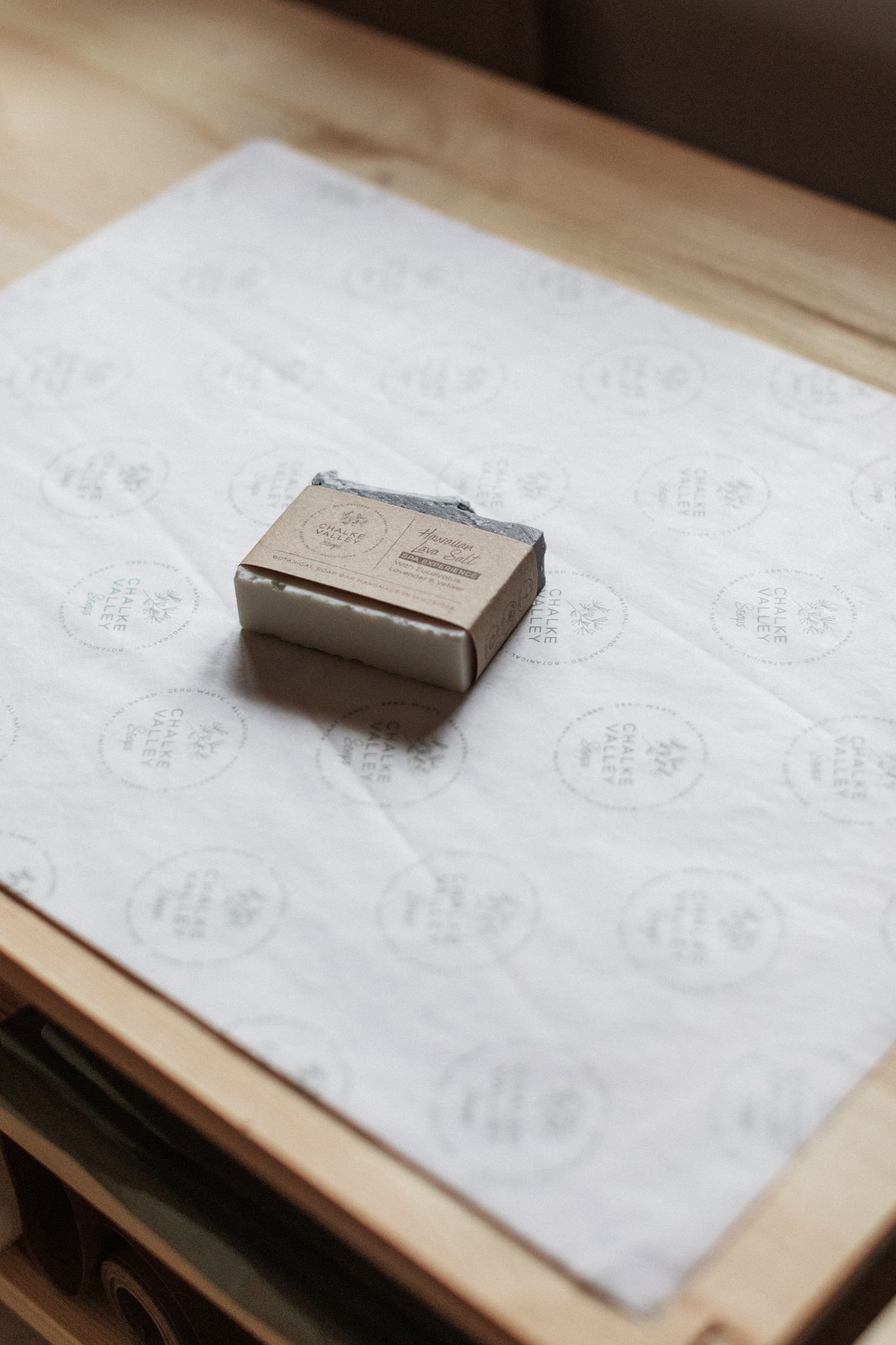 With Chalke Valley Soaps' high-quality and artfully designed products and their consistent steps towards sustainability, the future of skincare has never looked better!
---
Find more of Chalke Valley Soaps here:‌‌‌‌‌
‌‌‌‌‌‌‌‌
Website: chalkevalleysoaps.co.uk‌
‌Instagram: @chalkevalleysoaps
Like this story? Tell us yours! Share your brand story and love for your custom packaging and get a chance to be featured on the wrap! If you're a noissue customer and are interested, you can join the Eco-Alliance by clicking here and answering a few questions here.
Questions? Email us at ecoalliance@noissue.co