You've got your office set-up, your business plan created, your creativity is running high… there's just one thing missing: clients!
No matter how incredible you are as a designer (and we're sure you're stellar!) finding clients can be tough. But never fear: we've put together an easy-to-action list of simple, yet effective ways to boost your visibility, and land some amazing clients that are excited to work with you. Let's take a look!
1. Create a picture-perfect portfolio

If you're new to the game, you might be wondering how the heck you're supposed to create a portfolio without client work. Never fear – your portfolio doesn't just have to house commissioned work. It should be a beautiful collection of projects you're proud of, from the birthday card you hand-painted for a friend, to the pair of earrings you created one rainy Saturday.
Provide details on your inspiration, how you created the piece, and client info if you have it. A word to the wise: ensure your site is mobile-friendly: 57% of customers won't recommend a business if their mobile site isn't great.
Since design is such a visual medium, social channels like Instagram or Behance also offer an easy, relevant way to showcase your work, and can act like mini-websites.
Here, you can show off more than just the finished project: add a reel with a timelapse of creating a piece, snap a selfie of you covered in paint, or share your mood board. Potential clients will love seeing the artist behind the work, and it gives you a chance to show off who you are. For tips on styling your socials, check out our post here.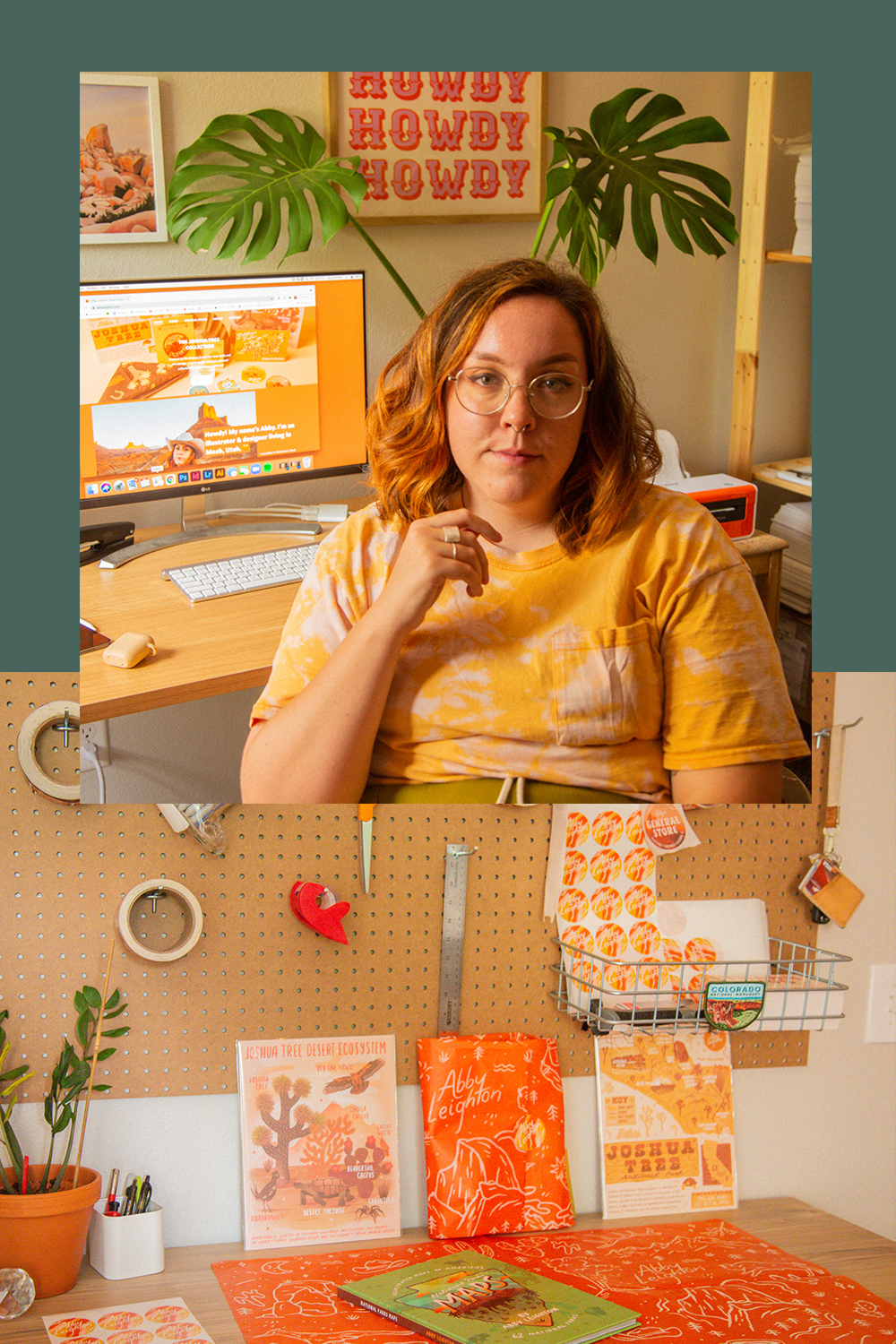 From finding you on search engines, to word-of-mouth referrals, the first thing a potential client will want to see is your work. Make it easy on them by upping your online presence, noting that you're available for hire, and having a clear way to contact you about working together. And it goes without saying – share your links with friends and family to spread the word!
2. Show off your unique style

Is your work brightly colored and off-beat? Simple pastels and clean lines? Whatever the common thread in your work is, create consistency and a brand story throughout your images and sites.
This benefits you for a few reasons. One, it helps keep your work recognizable, creating brand consistency. Second, you get to do the work you love! While it's great to be offered work, it might not be as great if a client wants you to create something that doesn't inspire you.
When you let your unique style shine through, it's a true representation of who you are as a designer, and starts to pull in the clients who will truly value your work - and that's who you really want to work with!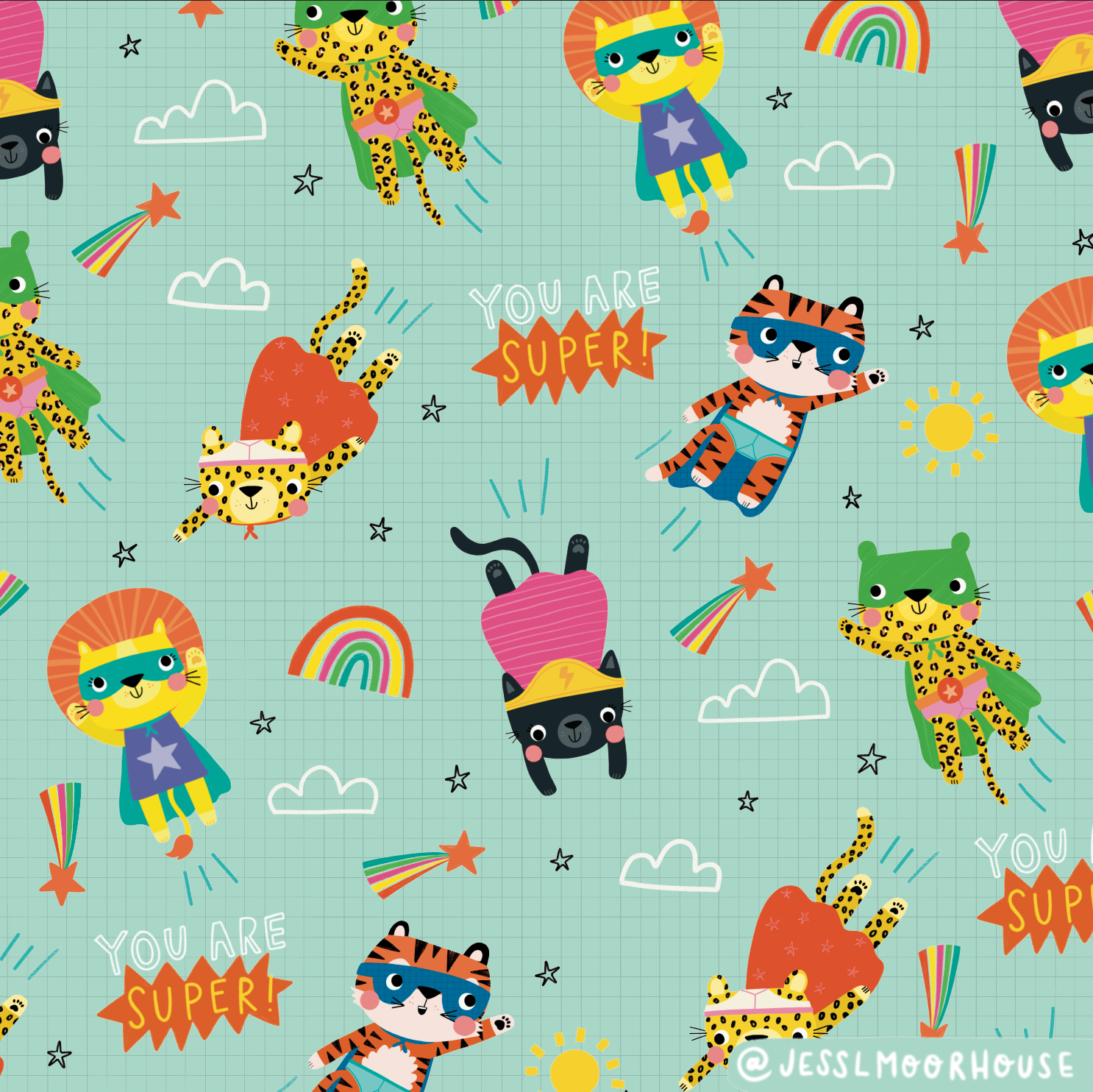 3. Spread the word!

It's the infamous catch 22: it's hard to get clients without reviews, but you can't get reviews without clients. More likely than not, your clients are going to want some kind of guarantee that you can deliver solid work on time, and on budget.
If you've got previous clients who can drop a testimonial on your site, great!

Bonus tip: reaching out to them is also a convenient way to see if they'd like to purchase one of your products again, and remind them how awesome you are!
A few ways to encourage new customers to leave a review:
When you're wrapping up a project, include a link to leave a review via Google Forms or TypeForm. Keep your questions short, and be sure to ask if you can include their name and business.
Add a section for people to leave a review directly on your website.
Include a small card with each shipment that directs your customers to leave you a short review online. Add a simple link or QR code so they can access it without too much work.
Bonus tip #2: if you really want to boost your reviews and repeat customers, incentivize reviews with a promo code on their next order.
To add some legitimacy as you build up your reviews, have friends, family, and past collaborators leave you a testimonial. Their words will go a long way to show you're talented and great to work with!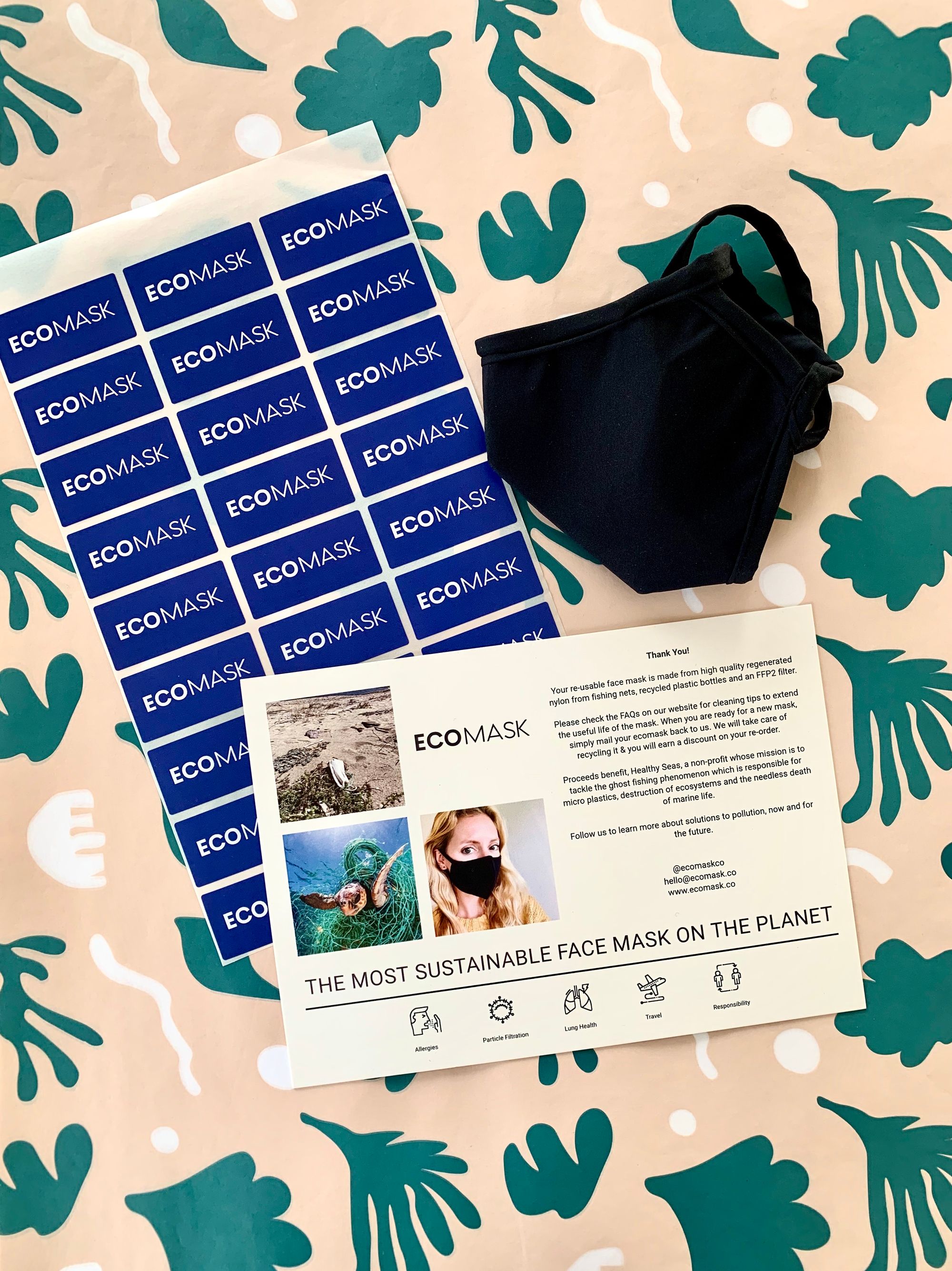 4. Create a magical unboxing experience

Unboxing is where you really get to add some sizzle to your brand, and set yourself apart from the competition. There's nothing customers love more than a little surprise and delight as they open something they purchased, and everything from the packaging to the product itself is notable and on-brand. Enter: the unboxing!
Think about every detail you send to your customers with intention. Is sustainability part of your brand? Consider using compostable mailers or packing tape. Does your product require a little explanation on how to use it, care for it, or display it? Include a little note on branded cardstock that provides a personal touch.
Here's a Few Ways to Personalize Your Experience

Boxes and mailers. From colorful boxes to personalized kraft mailers, aim for as little packaging as your product can (safely) demand. Not only does this save you money, but it's better for the environment – and no one likes trying to wrangle a bulky box on the receiving end. noissue offers 100% FSC-certified recycled Kraft paper mailers that are totally compostable or recyclable, helping your customers feel good about their order.

Tape and tissue: Even the most basic cardboard box can be jazzed up with colorful packing tape. Branded tape and tissue is an easy way to add a bit of pizazz to packaging, while helping keep your items safe during transit. (And yep, we also offer eco-friendly versions of both!) Adding your brand logo or slogan to packaging accessories creates an instantly recognizable moment of 'ooh!' for your customers. When the packaging is so gorgeous you don't even want to open the box, you know you've made a winning call.

Custom cards: Custom cards can range from product info, to promo codes, to handwritten thank you notes. Personalizing gifts with a handwritten note makes your products easy to purchase for gifts. Not sure what to write? Consider adding something that fits with your brand, like a personal affirmation, a joke, or even a quick recipe! Bonus: add your website or social handles to the card so you're always top of mind when they tape your card to the fridge, or pass on a thoughtful quote to a friend!
From stamps, to stickers, to cotton tote bags, there's so many ways to add some individual flavor to your packaging. Make every step of the experience delightful for your customers, and they're sure to come back for more!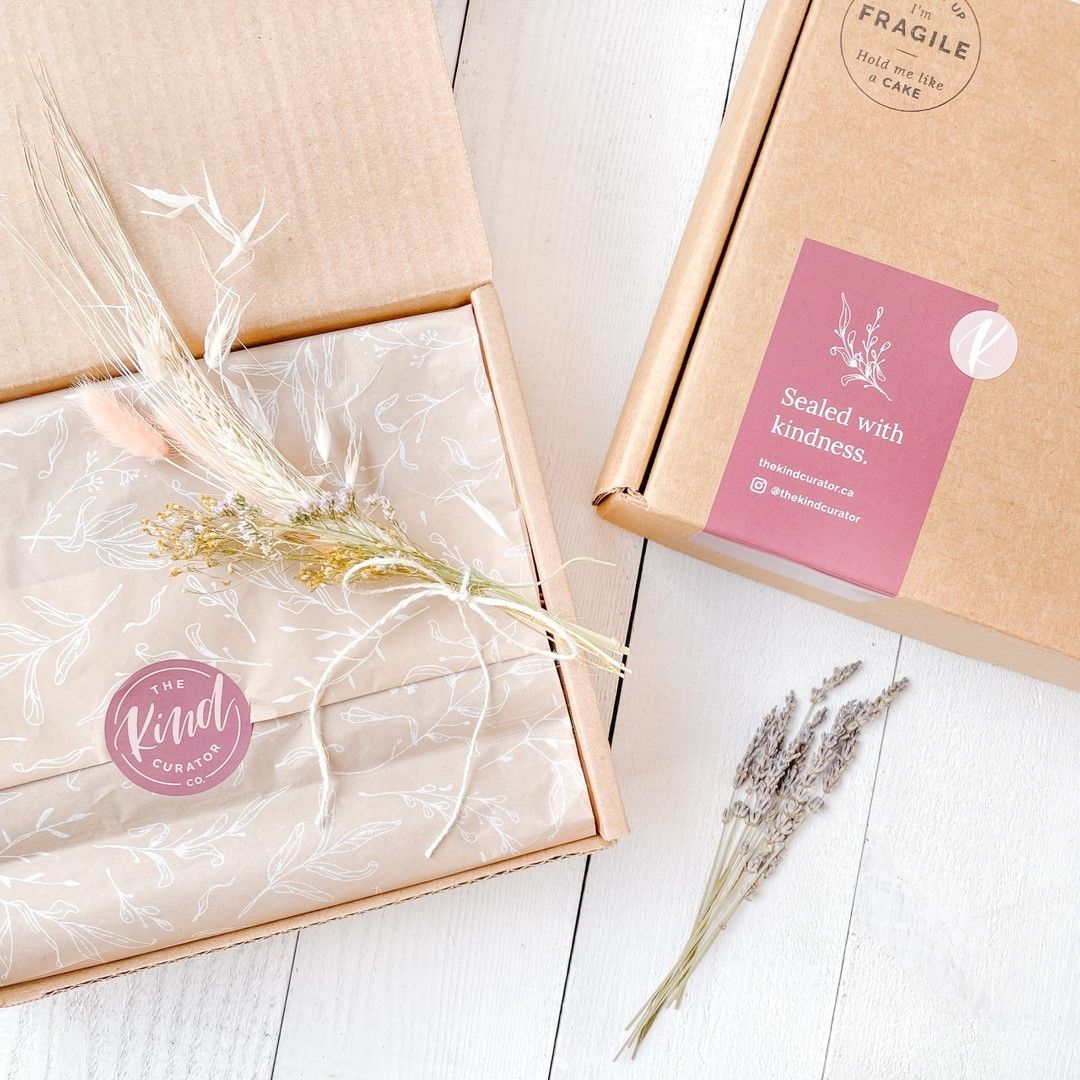 5. Leave them wanting more

When your customers have a great experience and love your product or service, they're more likely to a) tell their friends, and b) order from you again. Maintaining current clients is always easier than hunting down new ones; by creating magical moments for them, you're ensuring you're the first person they call when they need more help!
A few stats on the importance of a great customer experience:
Make it easy for your clients and customers to share your work. We mentioned notecards with your social handles and referral links above, but it also pays to stay engaged with them.
If they tag you on social, leave a comment, and consider sharing in your own stories online. Link their website if they have one, and reciprocate with great reviews if you like their product or service.
Big project just completed, and think there's more work they could use you for? Consider giving them a teaser of future work with a mini-mock-up of a potential web design or a custom stamp they can utilize.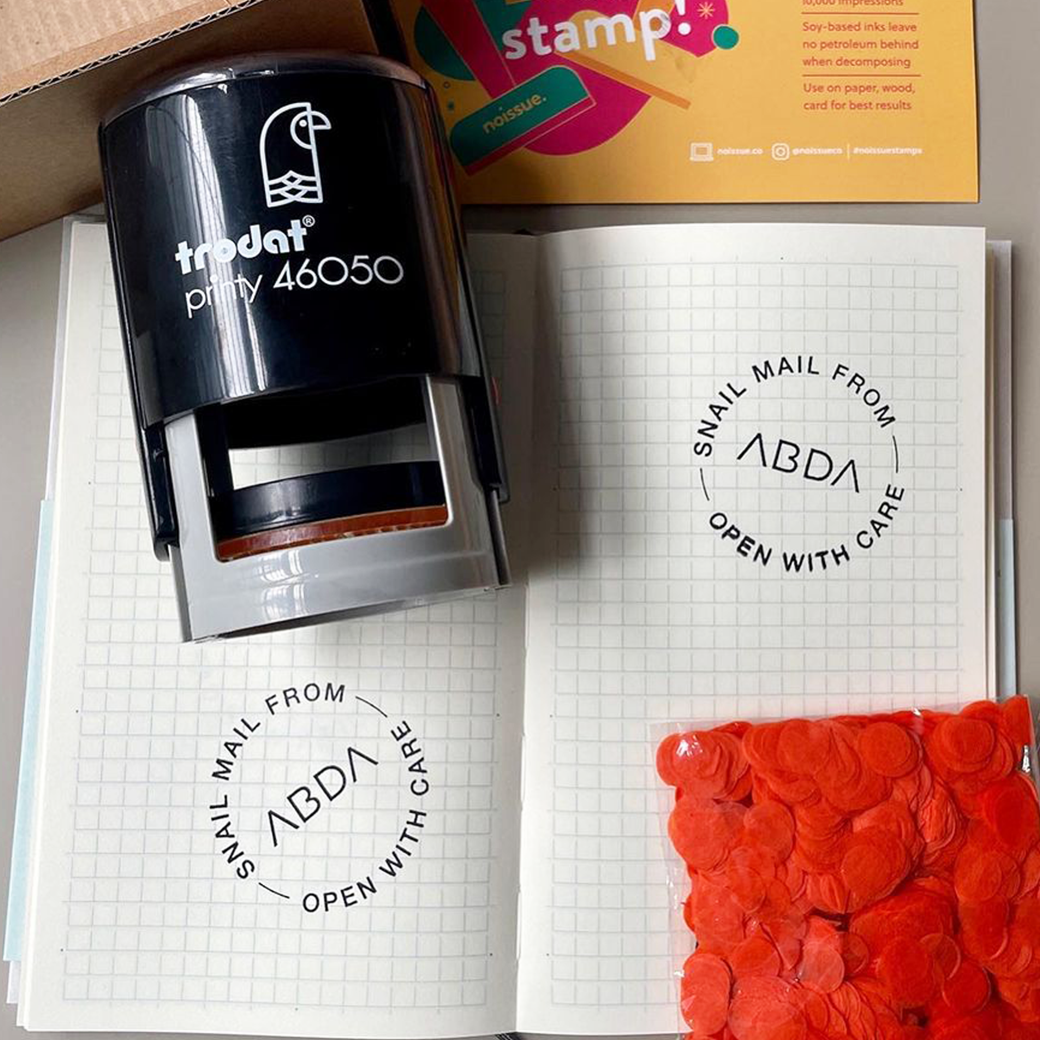 Phew! While it can be challenging to find new clients and customers as a designer, we hope we've given you a few ideas on how to really make your designs and experience stand out with clients.
For more awesome ideas and advice, check out our Creative Community. Have some fun ideas you'd like to share with us? Hit us up on Instagram or in the comments!
---
Hailing from Canada, Shannon is a copywriter with a love for making your brand sound as human and joyful as it does in your head. Likes: craft beer, terrible jokes, sustainable clothing. Dislikes: deforestation, frizzy hair days, and the patriarchy. Check out shannonmulligan.me or find her on Twitter at @shannmulligan.